Weird Candy Cane Flavors
Would You Try Any of These Ridiculously Wacky Candy Cane Flavors?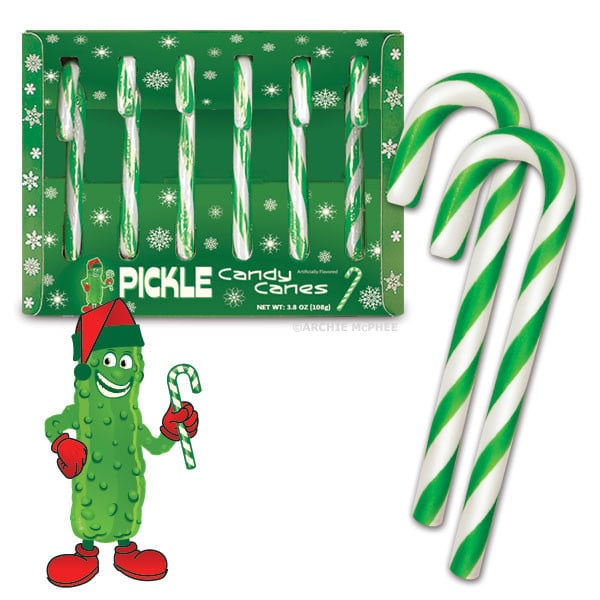 If the classic peppermint flavor of candy canes doesn't tickle your fancy and you prefer more tangy tastes, you may want to look into the latest food trend that's breaking the internet: pickle-flavored candy canes. Yes, you read that correctly. They're a thing, and they've received a whole lot of buzz this holiday season. These intriguing candies have piqued the interest of pickle devotees so much so that they're sold out on most online retailers like Amazon, Archie McPhee, and Walmart, although they'll be back in stock on Amazon on Dec. 20, 2016. Mark your calendars, pickle-lovers!
With the recent excitement surrounding this wacky candy cane flavor, we sought out to uncover some of the craziest-tasting candies out there. As it turns out, there are quite a few options for adventurous candy-lovers. If you think bacon deserves its own food group, then these bacon-flavored candy canes are just for you. Or you could swap out your morning cup o' joe for one of these coffee-flavored candies. Wasabi candy canes are also a surprisingly unexpected option, as are gravy-tasting ones, for anyone still craving those savory Thanksgiving vibes.
Cast your vote below to let us know if you'd dare try these in place of the original minty flavor.
Which crazy candy cane flavor would you totally try?