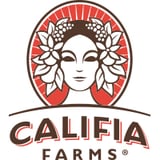 We've partnered with Califia Farms to introduce you to the latest trendy plant-based milk:
Ubermilk
, an upgraded version of oat milk packed with protein, essential fatty acids, and amino acids.
In the pantheon of plant-based milks, one reigns supreme: oat milk, the creamiest, dreamiest nondairy milk of the bunch. It's thicker than almond milk and smoother than soy milk — it doesn't even separate in your coffee!
But now, there's a new oat milk on the scene that takes the regular blend up a notch: Califia Farms Ubermilk, an oat milk blended with pea protein, sunflower seeds, and sunflower and flaxseed oils. Ubermilk brings plant-based protein and healthy fats to the table — a massive benefit for anyone looking to live a healthier lifestyle. To find out what the buzz about this new, trendy nondairy milk is all about, we asked registered dietician Ashley Koff to break it down for us. Trust us, you're going to want to try Ubermilk before you see it pop up on every food blogger's feed.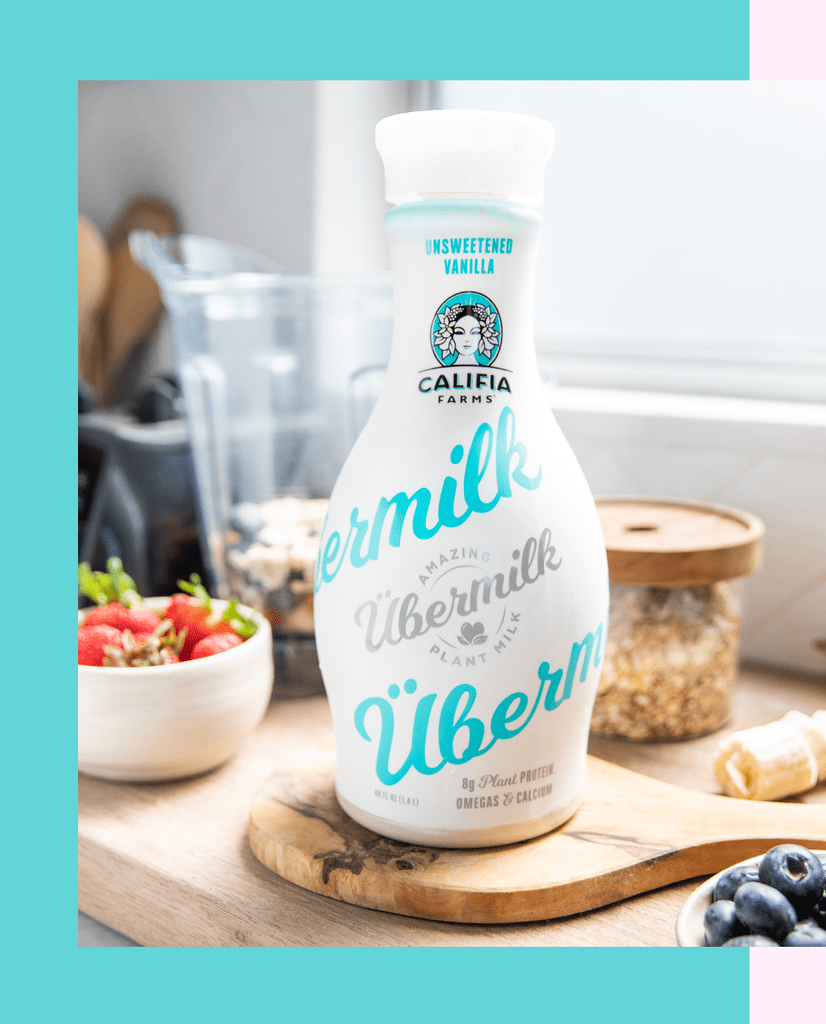 Though regular oat milk is certainly tasty, it doesn't have a ton of nutritional benefits on its own. Usually, plain oat milk has just a few grams of protein, a few grams of carbohydrates, and some dietary fiber.
One serving of Ubermilk, however, has a whopping 8 grams of protein — that's just as much protein as cow's milk and significantly more than other nondairy milks like almond or rice. Even when you can find an oat milk with protein, it's usually not as complete as Ubermilk. "Some companies add protein powders or isolates of nutrients and are more like 'fortified' oat milk, whereas Ubermilk's oat base is then blended with pea protein, sunflower and flaxseed oils, and sunflower seeds," Koff explained. Adding a splash of Ubermilk into your morning coffee or smoothie is an easy way for vegans, vegetarians, and people who avoid dairy to get some plant-based protein into their diet without the chalky taste of protein powder.
Anyone with even a casual interest in health knows that dieticians and nutritionists rave about the importance of healthy fats. Keyword: healthy. Greasy potato chips and deep-fried snacks are still out, but good-for-you fats like the kind found in avocados, nuts, and seeds can help you feel full and satisfied for longer.
Healthy fats are also big players in Ubermilk, though you won't find them in traditional oat milk. Califia Farms blends sunflower seeds, sunflower oil, and flaxseed oil into this amped-up oat milk to add a variety of essential fatty acids, Koff explained. Thanks to that boost, Ubermilk delivers omega-3, -6, and -9 fatty acids.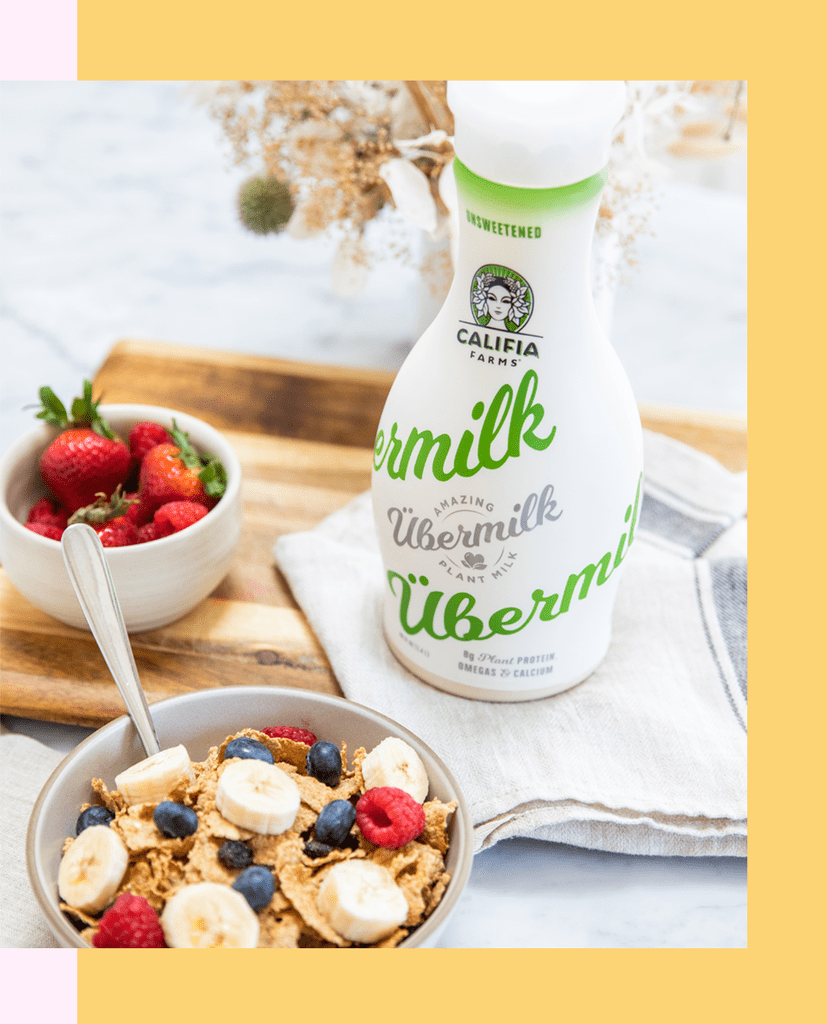 Koff said you don't have to go all in on Ubermilk, either. Just swapping it in for your usual milk here and there can make a big difference. Take your morning coffee, for example: if you love vanilla lattes, Koff recommended trying to recreate the flavor at home with a serving of Unsweetened Vanilla Ubermilk and just one teaspoon of sugar. It still has the sweet vanilla flavor you crave, but with several teaspoons less sugar than a store bought option. Or, try swapping Ubermilk in for dairy milk in your favorite smoothie, overnight oats, or other go-to recipes.
It's the little changes that add up to a healthier lifestyle over time, Koff said. That's her personal philosophy: "Make better — not perfect — choices more often." And hey, when a healthy choice tastes this good, it's a win-win.
Try Ubermilk for Yourself
Credits: Photography: Califia Farms; Design: Kelly Millington