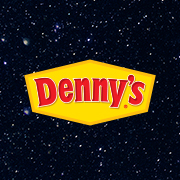 There's no reason everyday dining can't be extraordinary, so we've partnered with
Denny's
to make your next family meal epic.
Who's ready for a family dining experience that's out-of-this-galaxy good? Denny's has teamed up with Lucasfilm to celebrate the May 25 release of SOLO: A Star Wars Story with limited edition trading cards, commemorative cups, and best of all, an exclusive menu that is literally poppin'. From a must-try burger to a breakfast that'll give you the energy to take on the Imperial Scourge, here's what's taking off at Denny's, from now through June 25.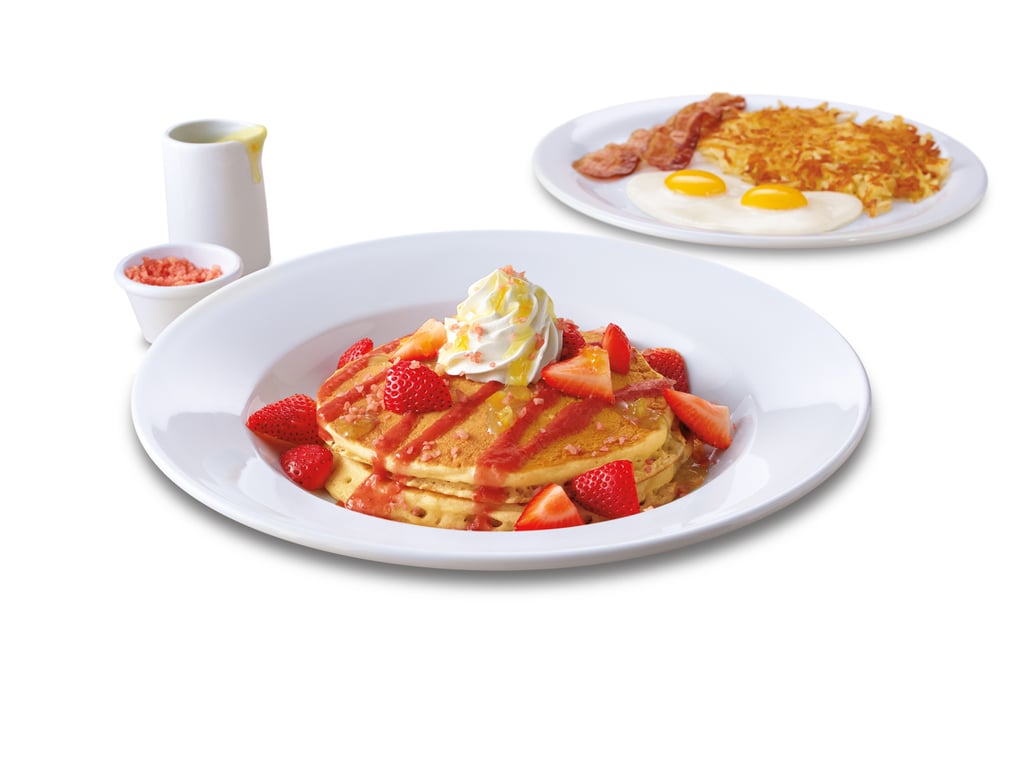 Denny's new pancake recipe takes it over the top with buttermilk for an extra fluffy stack, topped with strawberries, strawberry syrup, and whipped cream. But it's the finishing touches that take these pancakes to a different planet: garnish your pancakes with Crystal Crunch Rocks and citrus sauce (to your taste), and just wait for the popping and fizzing! It's basically a party in your mouth. The combo also comes with two eggs, hash browns, and your choice of bacon or sausage.
This hand-pressed, 100 percent beef patty is topped with chipotle Gouda cheese, bacon, and all the fixings — and is served with your choice of side (we recommend the Bacon Cheddar Tots). But it's the slathering of spicy ghost pepper sauce that really breaks into new frontiers.
CRYSTAL CRUNCH MILK SHAKE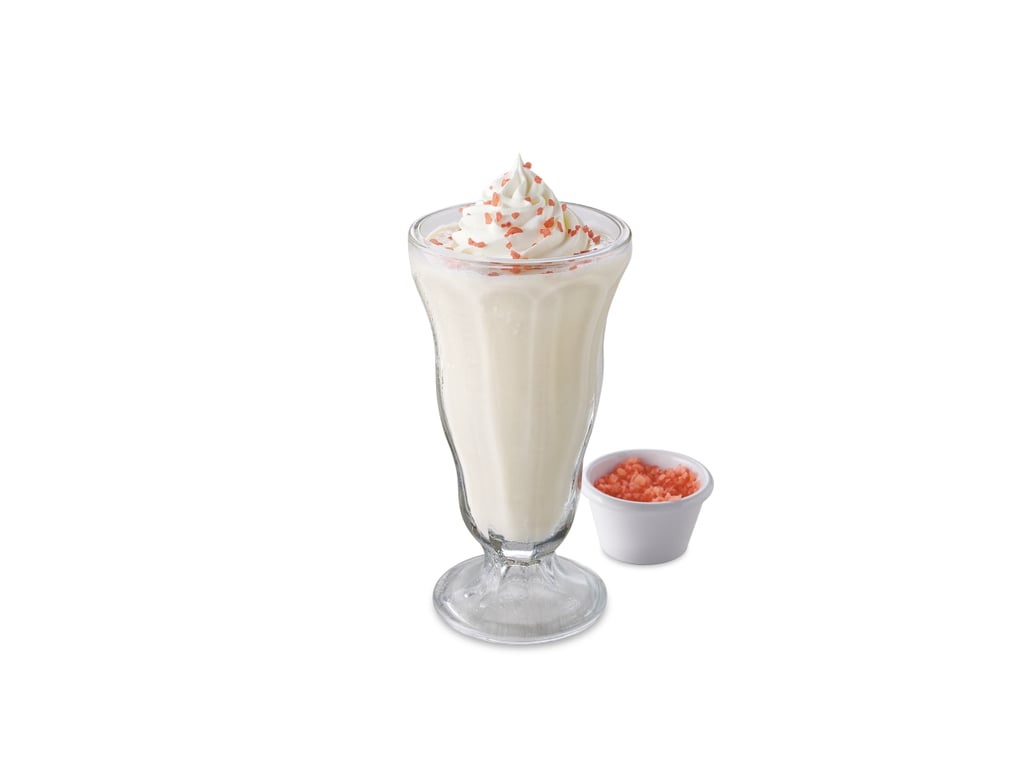 Can't stop, won't stop poppin'? Right now, Denny's will let you add a side of Crystal Crunch Rocks to any milk shake for extra lift off!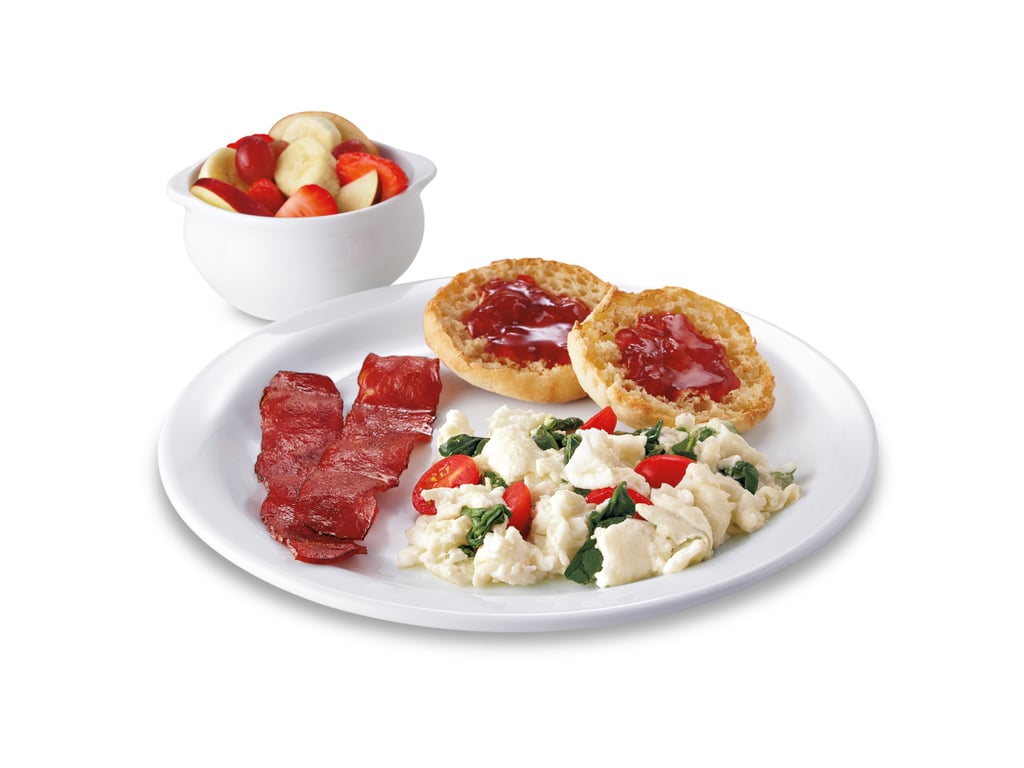 If your spacesuit's feeling snug, opt for the Lightspeed Slam®. It's egg whites scrambled with fresh spinach, grape tomatoes, turkey bacon strips, an English muffin, and a side of fruit.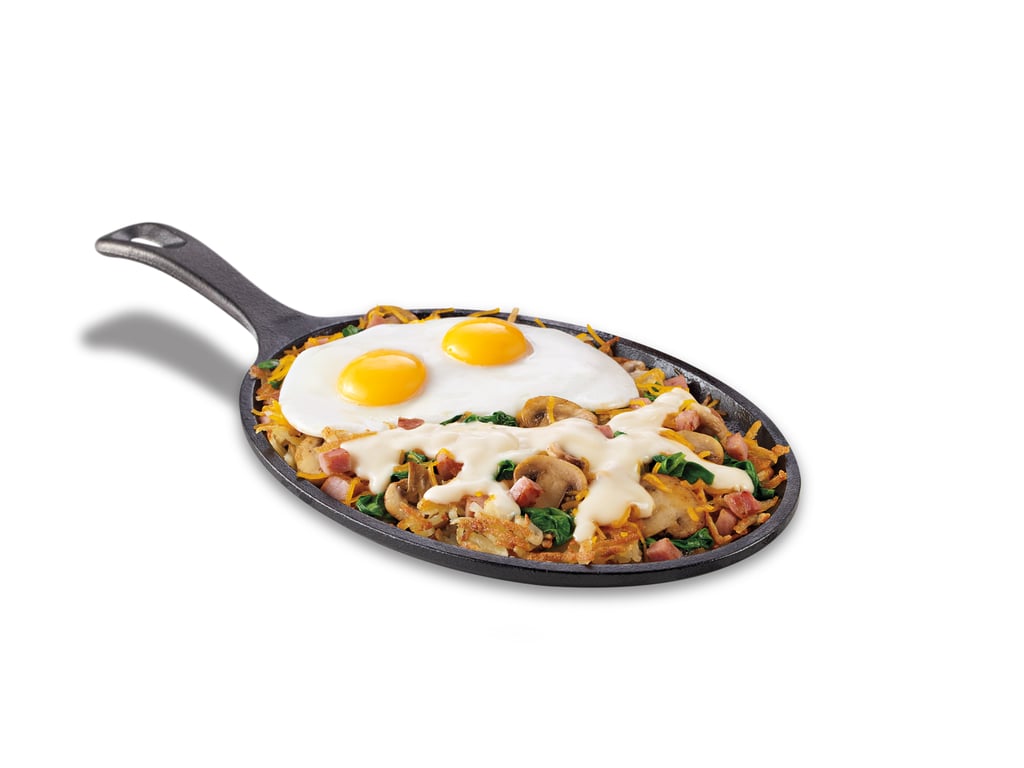 These "moons" (eggs) come with ham, spinach, sauteed mushrooms, and hash browns — all topped with a Gouda cheese sauce and cheddar cheese. We'd like to land here.
Not only is Denny's SOLO: A Star Wars Story-inspired menu worth traveling light years to enjoy, you can walk away with Collector Cups featuring characters' images and Millennium Falcon lids (new ones have just been added, so expand your collection!). With every meal, there's also the option of purchasing a $3 pack of trading cards (a dozen total), which comes with $12 worth of Denny's coupons with every pack. A portion of every trading card pack sale benefits No Kid Hungry.