What Does the Starbucks Rewards Program Include?
Starbucks Rewards Members Are Going to Lose Their Sh*t Over This Exciting News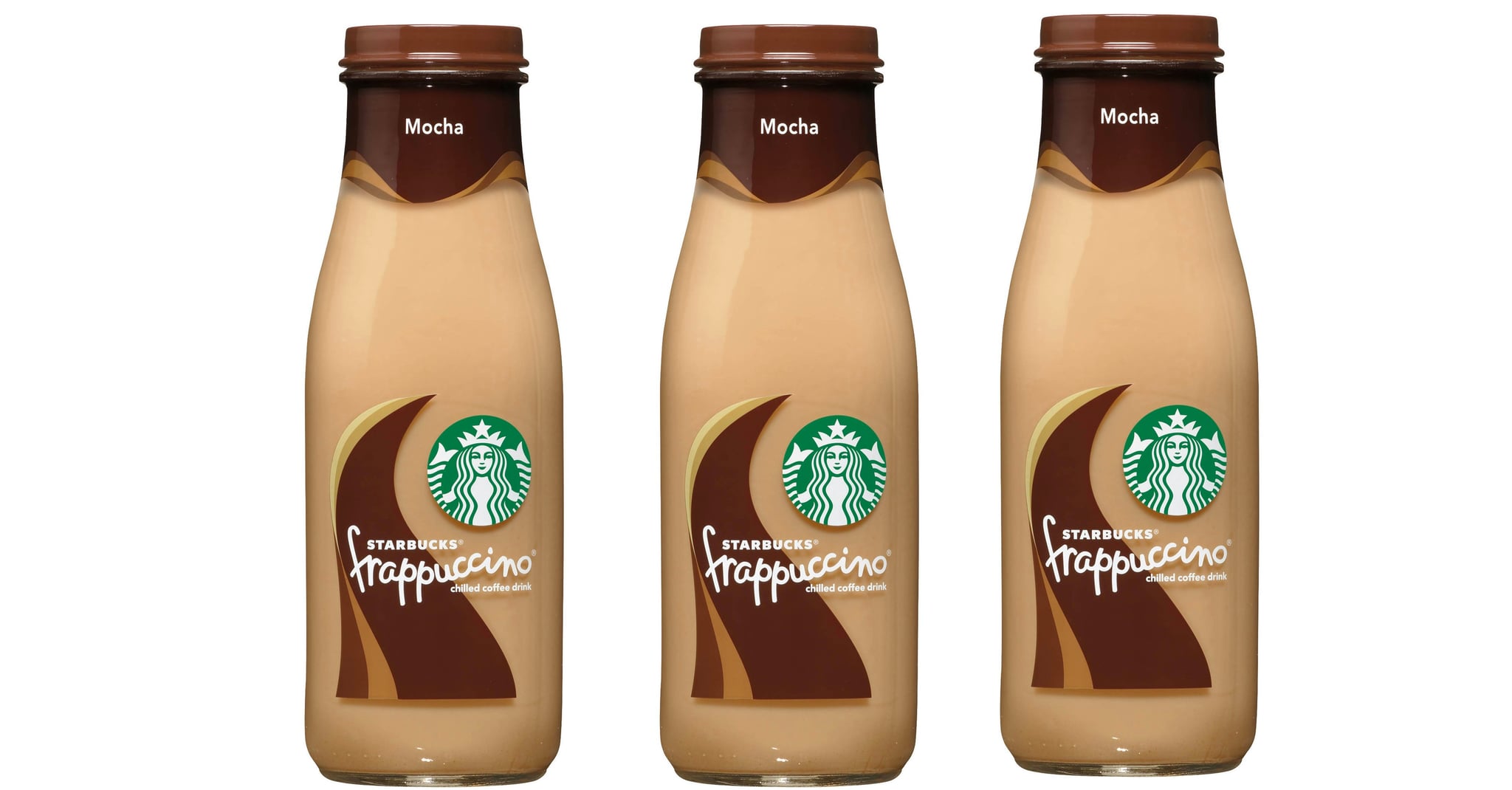 Loyal Starbucks customers have even more of an incentive to rack up points using the Starbucks Rewards loyalty program. For the first time, Starbucks Rewards members can earn stars on even more products in the grocery aisle — the new announcement more than triples the number of products eligible at the grocery store! Products that earn you points will now include Starbucks's lineup of ready-to-drink beverages (like bottled Frappuccinos), K-Cup packs, and Starbucks Multi-Serve Chilled Coffees.
If you're not already a Starbucks Rewards member and want to sign up in order to reap the benefits at the grocery store, you can sign up here. Ahead, take a look at which Starbucks products are eligible for the program, sorted by least to most Stars points earned.
Point Breakdown
Earn 2 Stars:
Starbucks Ready-to-Drink beverages, including: Starbucks Doubleshot Espresso & Cream Starbucks Doubleshot Energy Coffee, Frappuccino chilled coffee drink, Starbucks Refreshers beverages, Iced Coffee, Cold Brew (6.5-13.7 ounce)
Earn 4 Stars:
Starbucks Multi-Serve chilled coffee beverages, including: Iced Coffee, Iced Espresso (40 ounce)
Earn 10 Stars:
Starbucks Roast and Ground Coffee (10-12 ounce), Starbucks VIA Instant (5-8 count), Starbucks K-Cup Packs (10 count), Cold Brew, Starbucks Caffè Latte K-Cup Packs (6 count)
Earn 15 Stars:
Starbucks Roast and Ground Coffee (18-20 ounce), Starbucks VIA Instant (26 count), Starbucks K-Cup Packs (16 count), Starbucks Caffè Latte K-Cup Packs 9 count
Earn 20 Stars:
Starbucks Roast and Ground Coffee (32-40 ounce), Starbucks K-Cup Packs (20-32 count)
Earn 25 Stars:
Starbucks K-Cup Packs (40+ count)
Image Source: Starbucks