What Is Solid Pack Pumpkin?
So What Exactly Is Solid Pack Pumpkin?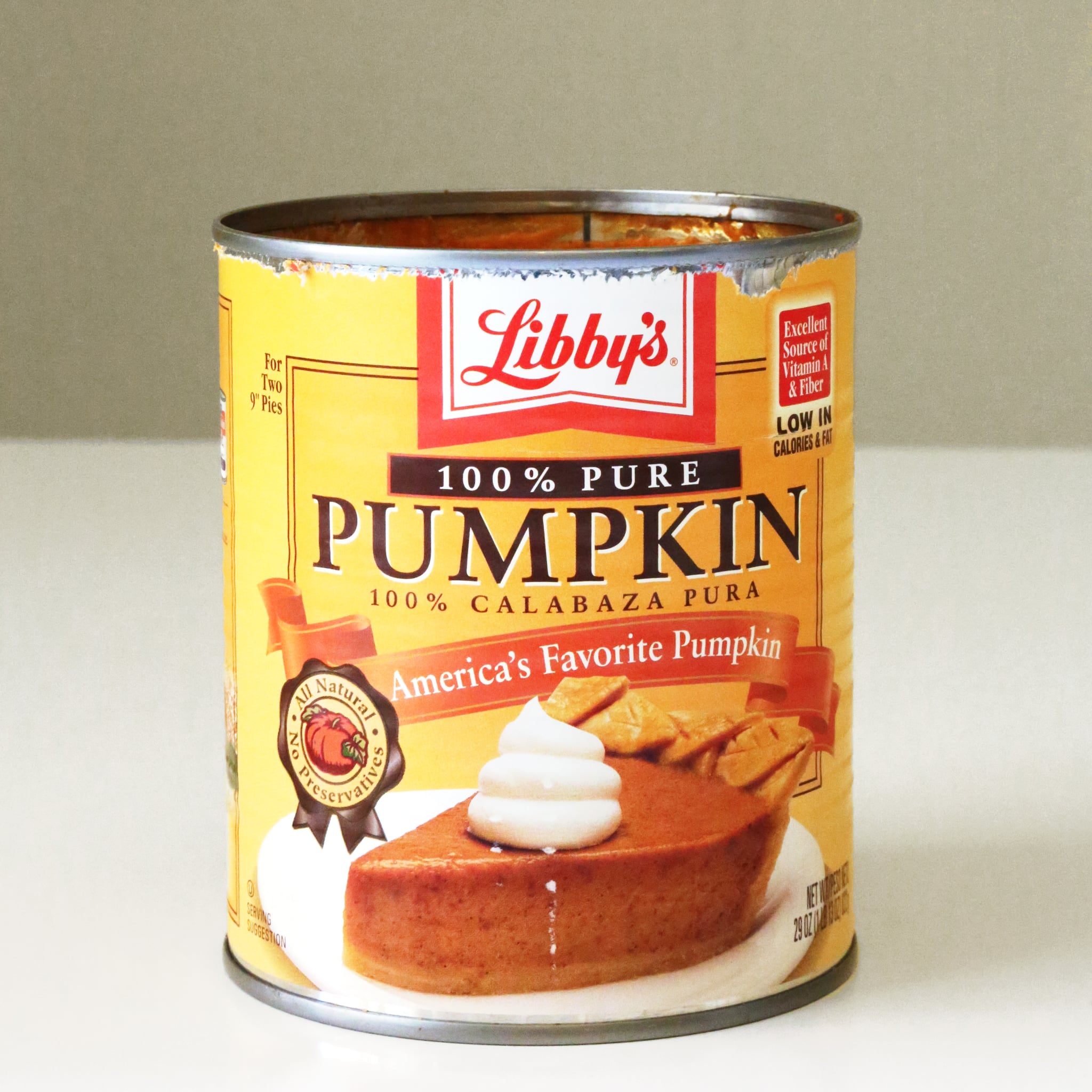 Recently, a co-worker came to me with a number of questions about canned, solid pack pumpkin: Is it sweetened? Does it have spices in it? What is it used for?
If you're also curious to know, here's the answer you've been waiting for. Solid pack pumpkin is exactly that: just pumpkin, and nothing else (despite the misleading pumpkin pie that is often on the label). It's sometimes called pumpkin puree or "100% pure pumpkin" to distinguish it from the similarly named pumpkin pie filling, which contains sugar and spices.
Although you can make it yourself, buying solid pack pumpkin — which is free of preservatives — saves you the effort of seeding, roasting, scooping, and blending pumpkin flesh until smooth. The puree can be used as a time-saving measure when making recipes for the likes of pumpkin pie, pumpkin bread, and pumpkin soup.
Image Source: Susannah Chen