Where Can You Buy Rugrats Reptar Bars?
'90s Kids, Cue the Rugrats Nostalgia: Reptar Bars Are Coming to Stores!
The 90's nostalgia is real right now! Reptar bars are hitting stores this week at FYE! **WARNING: Reptar bars will turn your tongue green**

Posted by FYE on Wednesday, October 4, 2017
Ready for a blast from the past, '90s kids? Reptar Bars, the greatest fictional candy in all the land on Rugrats, have arrived in real life! The store FYE, or For Your Entertainment, announced in an exciting Facebook post that it will start carrying the Rugrats-inspired candy bar the week of Oct. 4. Described as "green-frosting-filled milk chocolate," the Reptar Bar comes in Nickelodeon-themed packaging, and yes, it will most definitely turn your tongue green. Otherwise, it wouldn't be half as cool as the real thing! Prepare to look like Angelica Pickles after devouring her favorite candy for yourself.
Source: Nickelodeon
You probably know FYE as the store that sells music, movie, and TV merch, like posters and DVDs. And now that this iconic candy is emerging from our screens' cartoons to a store in real life, we officially have an incentive to find one ASAP. FYE suggests checking with your local store to see when Reptar Bars will be available to you.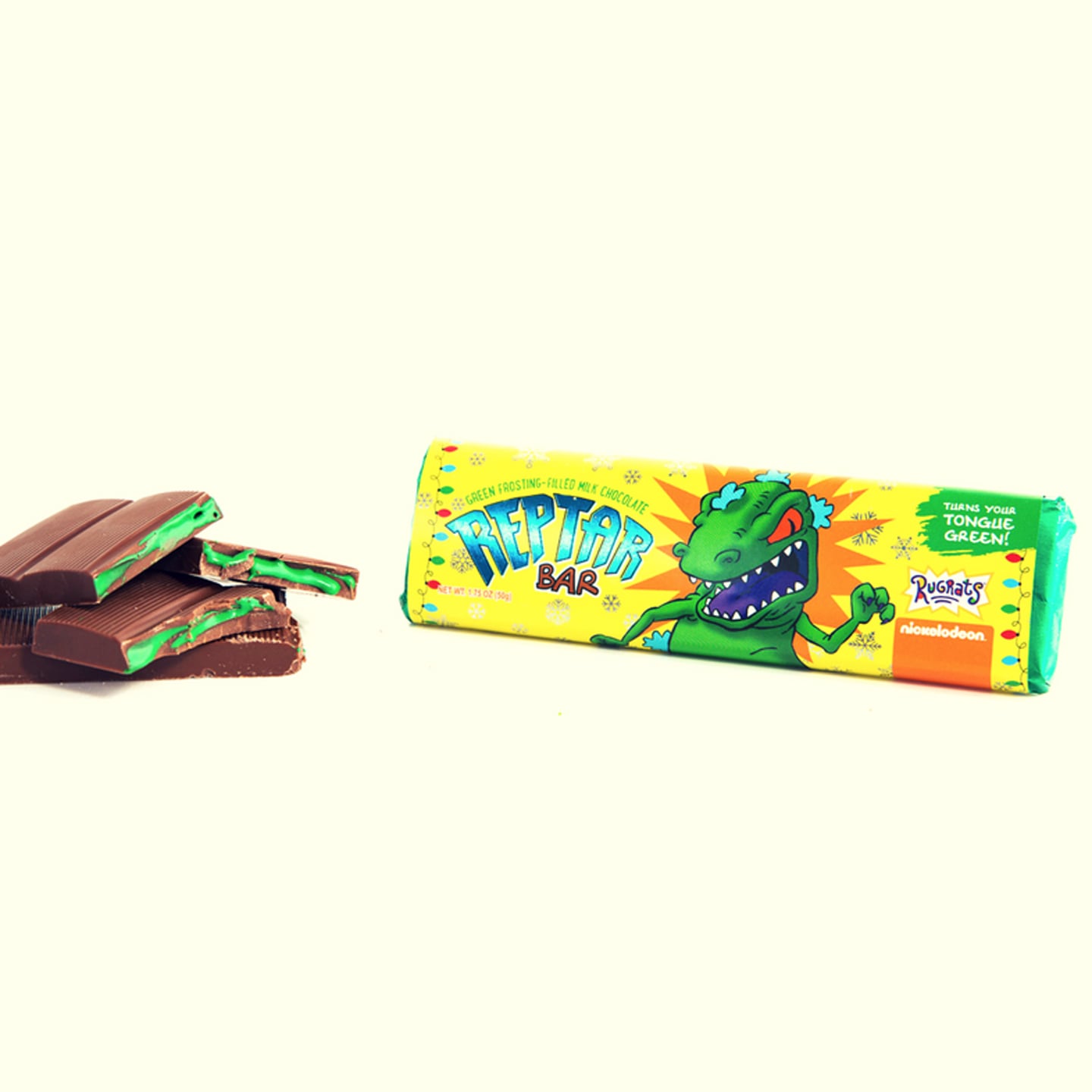 Source: FYE