Wholesome After-School Snacks Made With Milk
3 Wholesome After-School Snacks You Can Whip Up in Just 10 Minutes

Every parent needs a few easy recipes for healthy snacks in their arsenal. We've partnered with
Milk Life
to make snack time even better.
Eat all your vegetables. Say "please" and "thank you." Drink your milk. These childhood rules have been a part of the parenting handbook forever, and they don't appear to be going out of style.
Take milk, for example. You're just as likely to find real milk served at snack time today as you were 50 years ago — and for good reason. Rich in calcium, potassium, and vitamin D, milk contains many of the nutrients kids need to refuel after a long day of math class, soccer practice, and piano lessons. The next time your kiddos come racing off the school bus, whip up one of these healthy snacks and serve them with a glass of real milk. The nutrients in milk will keep kids satisfied, so you won't have to deal with any hangry faces until dinner. None of these recipes take longer than 10 minutes to prepare, so parents will be just as happy as their little ones.
Thanks to healthy ingredients like strawberries, bananas, and real milk, this smoothie does double duty as both a nutritious snack and a frozen treat. The pastel pink drink is just the thing to cool kids down after a soccer game or play date.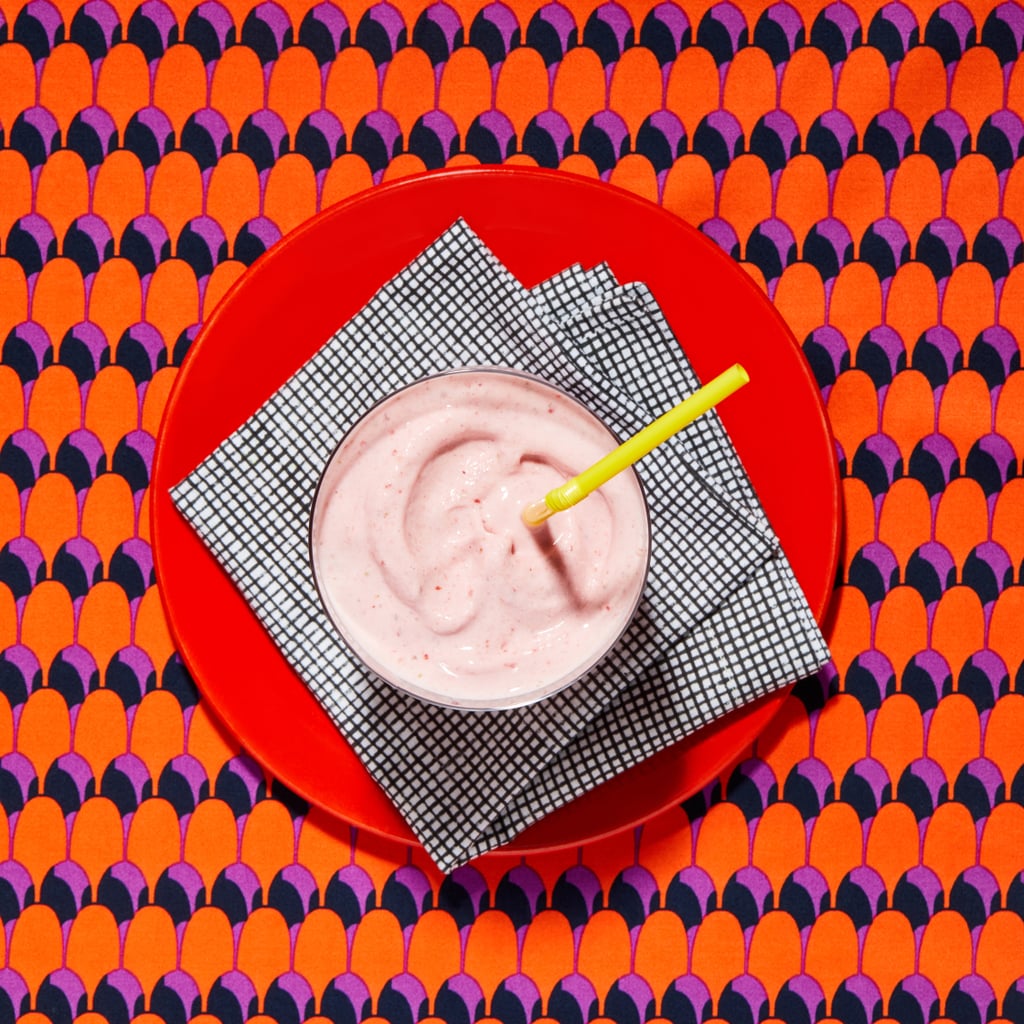 You'll need:
1 banana, frozen
10 strawberries
1 cup milk
1 tbsp. maple syrup
1 tsp. vanilla extract (optional)
Directions: Combine all ingredients in blender and blend until smooth. Add more milk, as needed, to adjust the thickness. Serve immediately.

No-Bake Chocolate Chip Cookies
Yes, we're endorsing the classic combination of milk and cookies as an after-school snack. The one caveat? Serve these no-bake, yet still edible cookies instead of a super sugary packaged option.
You'll need:
2 tbsps. butter
½ cup brown sugar
1 tsp. vanilla extract
3 tbsps. milk
½ tsp. salt
1 1/2 cups oat flour
1/2 cup chocolate chips
Directions: Line a cookie sheet with parchment paper. Add the butter and brown sugar to a large bowl and microwave for one minute, or until butter is melted. Whisk in the vanilla extract and milk. Add the salt and oat flour, then stir until just incorporated. Gently fold in the chocolate chips. Use a spoon to scoop about 2 tbsps. of dough into your hands. Roll into a ball, then flatten into a ½-inch thick cookie on cookie sheet. Refrigerate for 10 minutes or until set, and serve with a glass of milk.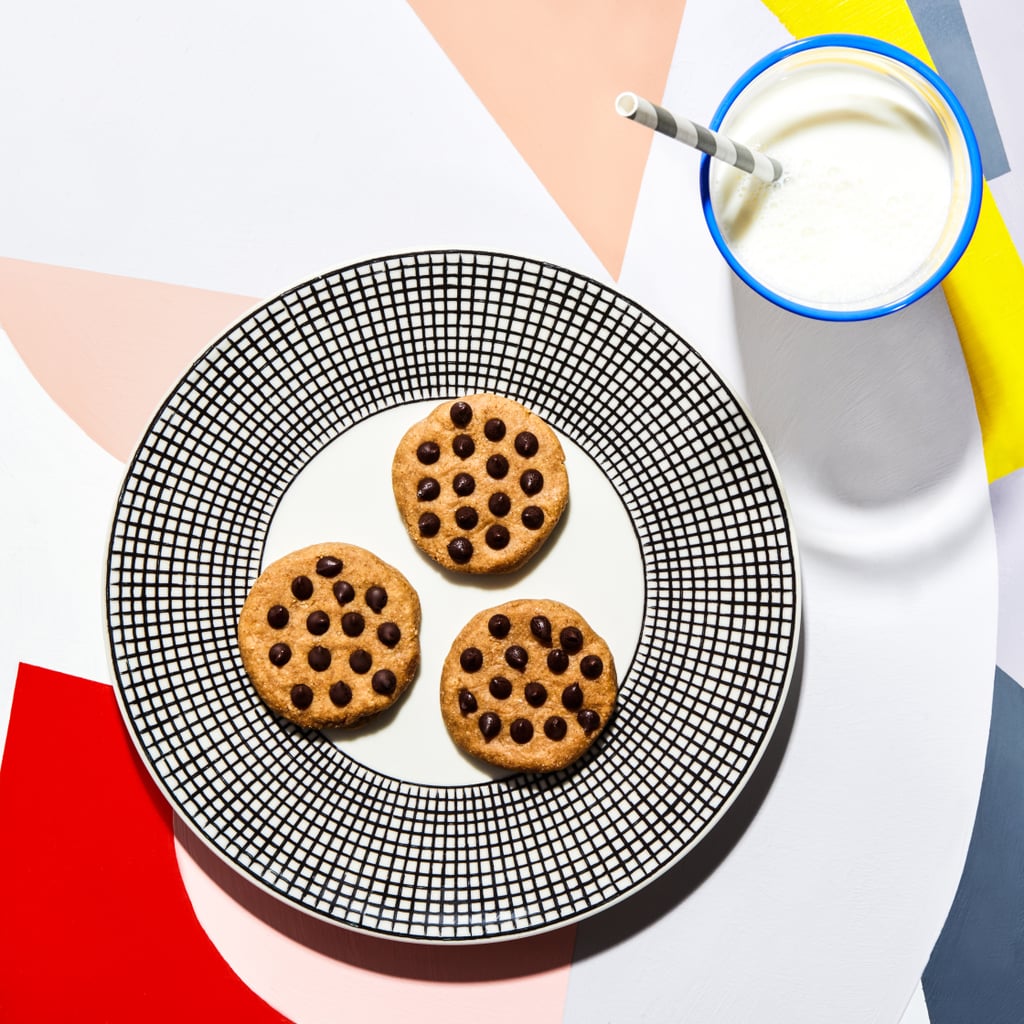 Frozen Peanut Butter-Banana Custard
Next time your little ones beg for ice cream, offer them this three-ingredient banana custard instead. Frozen bananas blended with peanut butter and cinnamon create a surprisingly creamy frozen dessert with no added sugar.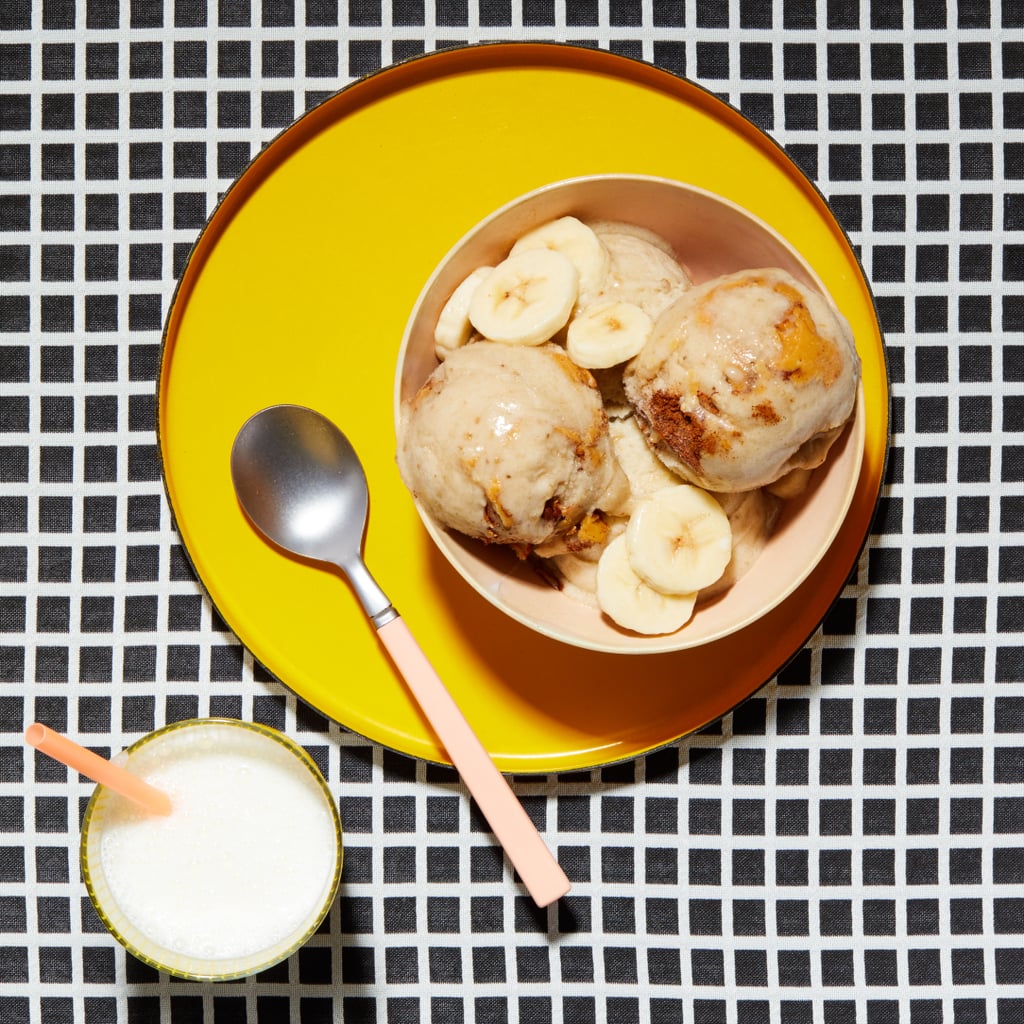 You'll need:
2 bananas, sliced and frozen
¼ cup peanut butter
1 tsp. cinnamon
Directions: Pulse frozen banana pieces in a food processor, pausing to scrape down the sides occasionally. Blend and scrape until the bananas have the texture of soft-serve ice cream. Heat peanut butter in the microwave for 15 seconds at a time until it melts. Fold peanut butter and cinnamon into the bananas, then add the mixture to an airtight glass container and freeze for five minutes to firm up. Scoop and enjoy with a glass of milk on the side!
Credits: Photography: Philip Friedman; Art Direction: Colleen Lennon; Prop Styling: Katja Greef; Food Styling: Julia Choi; Production: Sasha Bar-Tur