Williams Sonoma Shopping Tips
10 Williams Sonoma Shopping Secrets, Straight From an Employee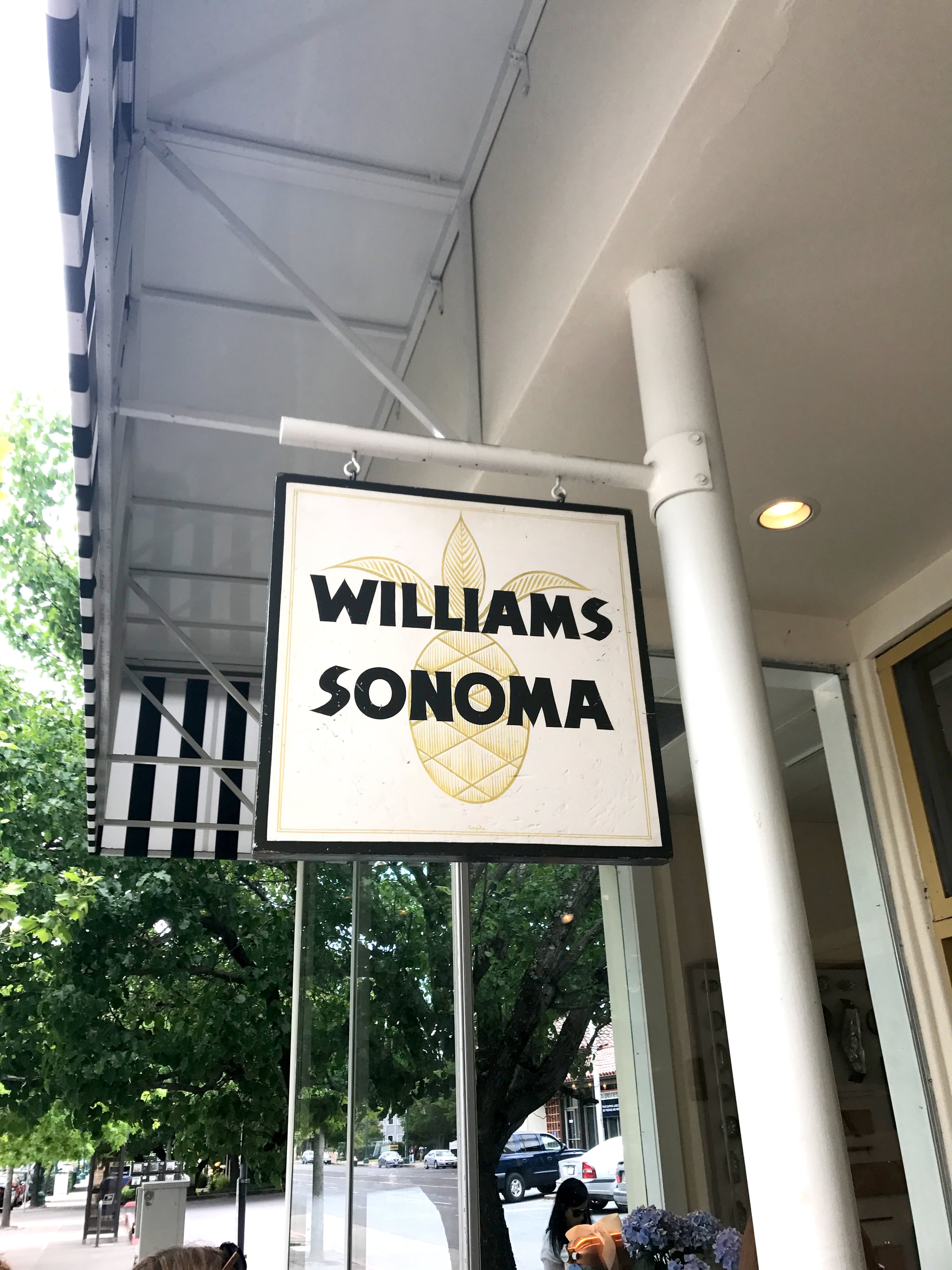 If you're like me, you could spend hours perusing the meticulously styled shelves of Williams Sonoma. I recently had the pleasure of visiting the original store in the picturesque wine country region of Sonoma, CA, and it's just as chic as you'd imagine. The founder, Chuck Williams, established the location in 1956, and the store is still full of all the copper pots, Le Creuset Dutch ovens, and artisanal food products you could imagine. Through this trip, I was able to speak with Shane Brogan, senior vice president of stores for Williams Sonoma, to discover 10 little-known tips about the culinary destination that you'll want to know if you're a frequent shopper.
1. In-store culinary experts will show you how to use anything you purchase.
"Whether it's a pasta maker or a pressure cooker, expert culinary staff will show you how to make the most of your new gadget."
2. In-home design services are free of charge.
"Whether it's an entire home, your kitchen or just styling a coffee table, design consultants will help you every step of the way. They'll come right to your house or apartment and help you decorate or put your whole kitchen together."
3. The store offers amazing cooking classes for kids.
"As part of a company-wide effort to teach kids the fundamentals of cooking and eating healthy, Williams Sonoma started the Junior Chef Program. Classes are for children 8-13, range from preparing the main course, to desserts and snacks, with plenty of tastings along the way. It's so fun to watch the kids learn and laugh."
4. Williams Sonoma can deliver door to door.
"From our award-winning croissants (listed as one of Oprah's favorite Williams Sonoma items!) to your entire Thanksgiving meal, Williams Sonoma ships fresh food to customers' homes around the country. Of course I love the croissants too — but our cheese assortment is out of this world."
5. Williams Sonoma's blog, Taste, is a serious foodie destination.
"The blog features food news, interviews with top chefs, seasonal cooking and entertaining tips, plus some info on the best restaurants around the world. Taste publishes articles daily including interviews with chefs like Thomas Keller, as well as recipes featuring what's in season now. I've used them for tips on where to eat when I travel as well as inspiration when I'm throwing a dinner party at home!"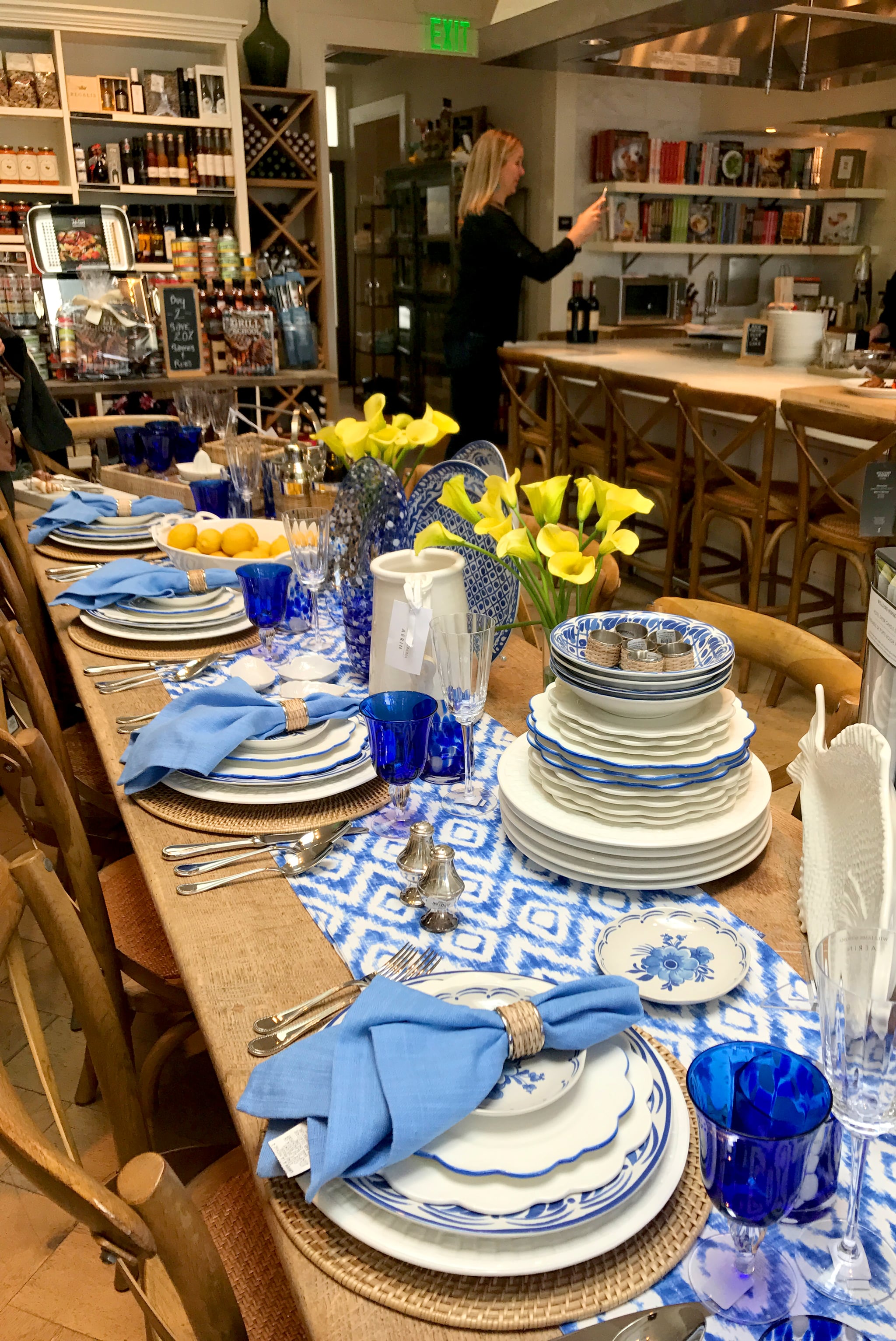 6. You can throw your next dinner party at your local Williams Sonoma store.
"Williams Sonoma stores can be used to host events and store staff can connect you with local chefs and caterers to make your dream party a reality." Spoiler alert: your tablescape will probably look something like this gorgeous setup.
7. There's a monthly Cookbook Club to help you stay on top of the latest recipes and food trends.
"Our stores host a monthly class focusing on the newest and most popular cookbooks from authors like Ina Garten and Trisha Yearwood. Customers get to learn a few recipes out of the cookbook, sample and taste it all — and leave with a cookbook usually autographed by the author."
8. Williams Sonoma food is created in-house by culinary experts and goes through rigorous taste tests.
"Our expert culinary team creates Williams Sonoma food from concept to final product in house at our Williams Sonoma Test Kitchen that overlooks the San Francisco Bay. We only use premium ingredients and we taste every iteration of the recipe until the flavors are just right. Every day at 4 p.m. the Test Kitchen team sends out a company-wide email inviting all employees to sample leftovers from the tastings — it's one of my favorite perks!"
9. Williams Sonoma created the original Peppermint Bark.
"The nostalgic chocolate peppermint confection made its debut 19 years ago, and ever since then it's become a cult phenomenon. It's been copied but never matches the original recipe which is handcrafted using the finest ingredients, including custom-blended Guittard chocolate and triple-distilled oil of peppermint. Customers start asking about it right after Labor Day, but it makes its once-a-year appearance right around November. It's all made right here in San Francisco!"
10. Gift wrap is free!
"It's free and promises to impress the gift recipient. Who wants to wrap a KitchenAid Mixer anyway?"
Travel and expenses for the author were provided by Cercone Brown Company for the purpose of writing this story.
Image Source: POPSUGAR Photography / Erin Cullum