How to Make the Viral Baked by Melissa Salads TikTok Is Obsessed With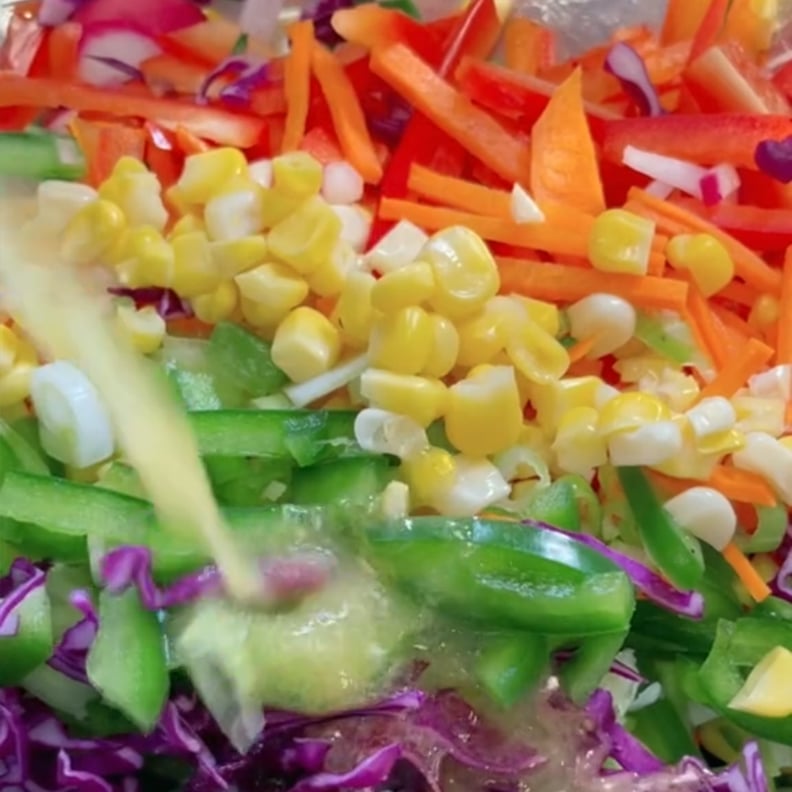 You probably know Baked by Melissa for its colorful, bite-size cupcakes, but if you're on TikTok, you'll also recognize the name as the woman behind those viral chopped salads. From her famous green goddess salad — that even Lizzo couldn't resist trying — to her popular vegan caesar, Melissa Ben-Ishay's recipes have gained over millions of views on the platform.
Now, there's certainly no shortage of salad recipes on TikTok, but the cupcake founder's creations aren't just salads. Ben-Ishay, who started sharing her (mostly vegan) salad recipes this past summer, finely dices every single crisp ingredient, encourages her viewers to use whatever's on hand, and, most importantly, scoops up her "salads" with tortilla chips or stuffs them into a wrap, almost like you would a dip.
The baker's comment section is full of people thanking the creator for genuinely changing the way people eat and view salads. They come for the delicious recipes and stay for the mesmerizing chopping ASMR. While we patiently wait for Ben-Ishay's salad recipes to hit the Baked by Melissa blog, check out some of our favorites on TikTok ahead.
How to Make Baked by Melissa's Green Goddess Salad
How to Make Baked by Melissa's Vegan Caesar Salad
How to Make Baked by Melissa's Rainbow Salad
How to Make Baked by Melissa's Brunch Salad
How to Make Baked by Melissa's Baked Eggplant Salad
How to Make Baked by Melissa's Red Cabbage Slaw Salad
How to Make Baked by Melissa's Italian Dressing Salad
How to Make Baked by Melissa's Mediterranean Vibes Salad
How to Make Baked by Melissa's "Clean Out Your Fridge" Salad