If you're a true cheese fan, then you know that Trader Joe's selection of cheeses is both vast and impressive. The chain's shelves are positively bursting with the best of blue cheese, burrata, brie, ricotta, cheddar, vegan cheese, and more. From slices and spreads to samplers and out-of-this-world pairing ideas, Trader Joe's cheese selection is filled with delectable, rich, addicting options and creative flavors that will provide you with all the tools you need to make the tastiest charcuterie board of them all or add a delicious twist to any of your favorite recipes that need a cheesy upgrade. And it doesn't stop at the cheese counter. The aisles sneak in plenty of cheesy goodness (hello, breaded cheese curds).
If your idea of a good time involves cheesy bites and a glass of wine or if you're just cheese obsessed, you've probably spent time mentally debating which of the many TJ's cheeses deserves a spot in your shopping cart. We've been there, too, so we've rounded up the best cheeses from Trader Joe's so you know what you absolutely have to pick up the next time you're in the market for a new cheese. (And yes, it was just as hard for us to narrow it down.) Keep scrolling to see which Trader Joe's cheeses you've already tried and discover potential new favorites ahead.
Prices and products may vary by Trader Joe's location.
— Additional reporting by Haley Lyndes, Lauren Harano, Theresa Massony, Naomi Parris, and Charlotte Kho
01
Best Trader Joe's Cheese: Atalanta Halloumi
Halloumi can be prepared in many different ways, and is consistently delicious every time. You can fry it, grill it, and bake it. It won't melt, but it takes on a delicious, smoky-but-fresh flavor.
02
Best Trader Joe's Cheese: French Heritage Saint Paulin Cheese
This French cheese is recognized for its edible bright orange rind and its creamy consistency. It pairs well with fresh fruits and sweeter flavors, and is the perfect addition for your next charcuterie board.
03
Best Trader Joe's Cheese: Tirokafteri
This spicy Greek cheese spread is definitely one of the best current Trader Joe's cheese options. "Tirokafteri" translates to "flaming cheese" and is a spicy, three cheese combo with roasted red peppers.
04
Best Trader Joe's Cheese: Breaded Cheddar Cheese Curds
While this form of cheese doesn't fall under Trader Joe's wedges or wheels category, it is one of the best cheese options. These breaded cheese curds are made of Wisconsin cheddar cheese and are coated and fried in batter. The perfect addition to your next summer get-together.
05
Best Trader Joe's Cheese: Taco Seasoned Gouda Cheese
This creamy gouda is seasoned with jalapeños, peppers, and onion. Make sure to try this fun twist on classic gouda cheese on your next Trader Joe's trip.
06
Best Trader Joe's Cheese: Cranberry Chévre
Creamy chévre and chewy cranberries make this goat cheese one to remember. Pasteurized goat's milk is formed into a long log and hand-rolled in dried cranberries, meaning it's the perfect combination of sweet and tart. Turn it into an easy appetizer when you roll it into a ball, add crushed pistachios, and finish it off with a toothpick.
07
Best Trader Joe's Cheese: Italian Truffle Cheese
This semisoft cheese has just the right amount of truffle (i.e. earthy and aromatic without being overwhelming) and is also amazing when melted into a grilled cheese.
08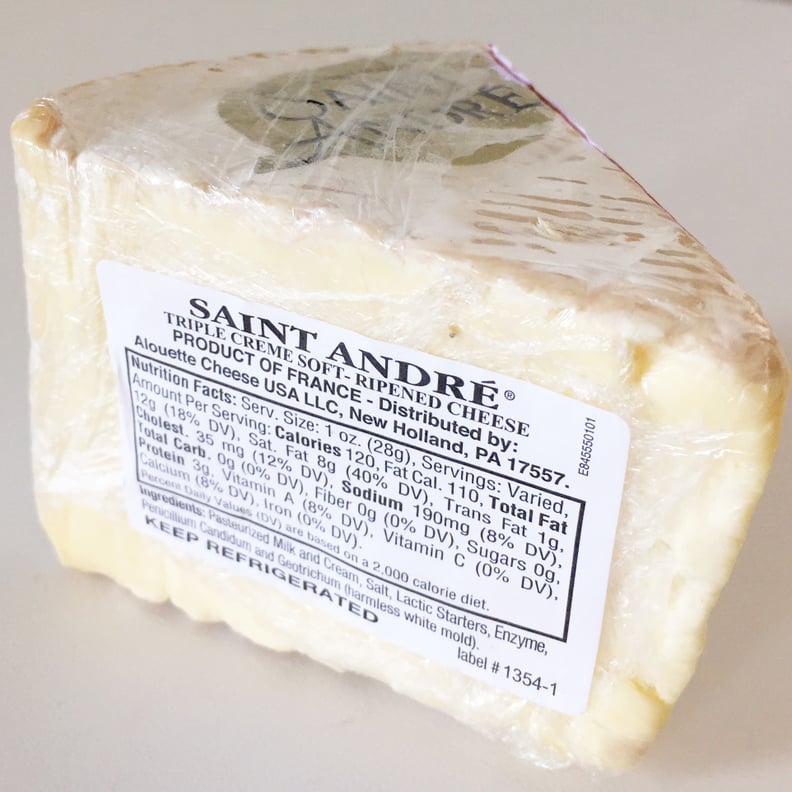 Best Trader Joe's Cheese: Saint André
Saint André (a cow's-milk soft cheese similar to brie made in Normandy) is super rich and essentially halfway between butter and cheese. It instantly fancies up a cheese plate and is about half the price at TJ's as anywhere else.
09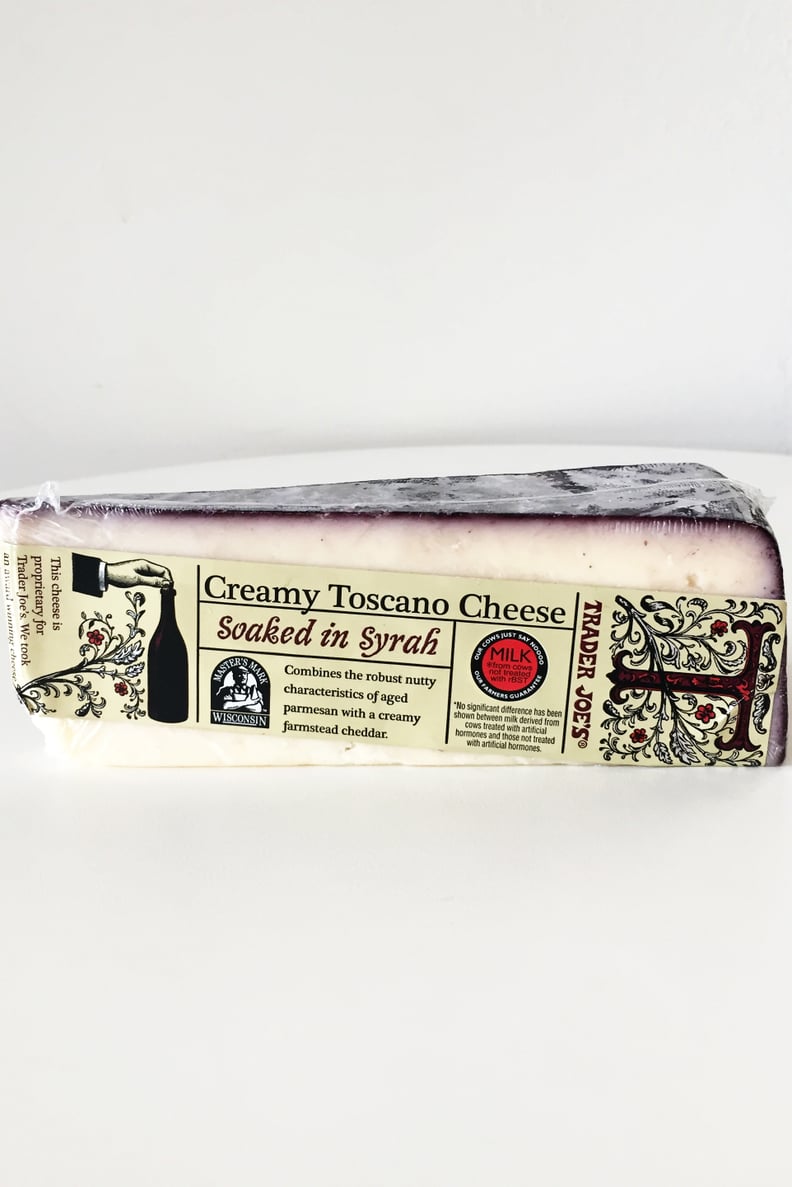 Best Trader Joe's Cheese: Creamy Toscano Cheese Soaked in Syrah
This red-wine-soaked cheese is both fancy and crowd-pleasing. Its creaminess helps it to spread on crackers, toasts, and pairings of all sorts.
10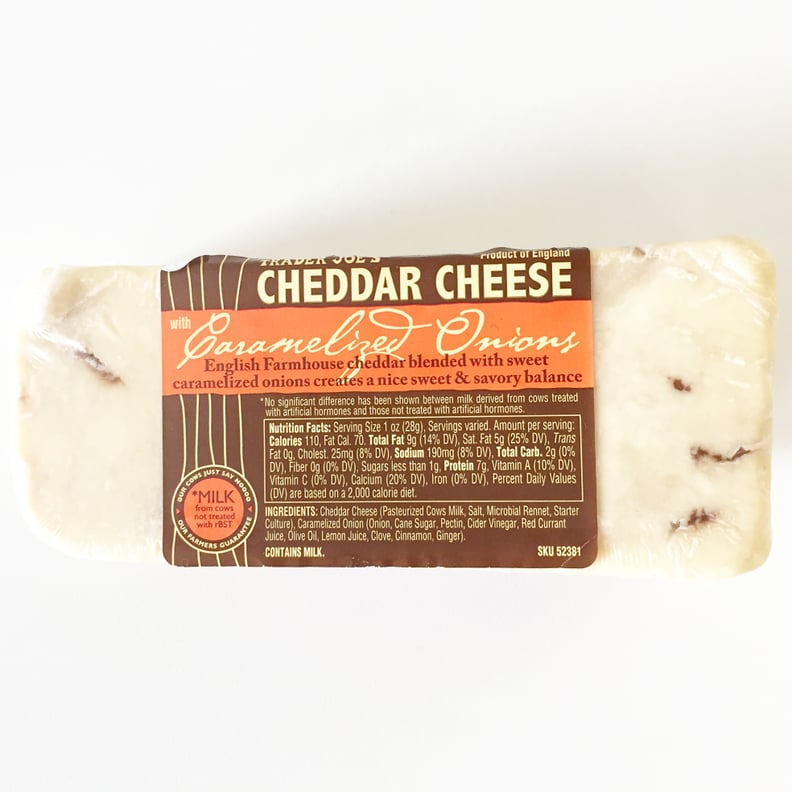 Best Trader Joe's Cheese: Cheddar With Caramelized Onions
Trader Joe's cheddar cheese with caramelized onions is pretty mild, but the onions give it a savory-sweet taste that's so irresistible. It pairs well with a glass of Champagne, too!
11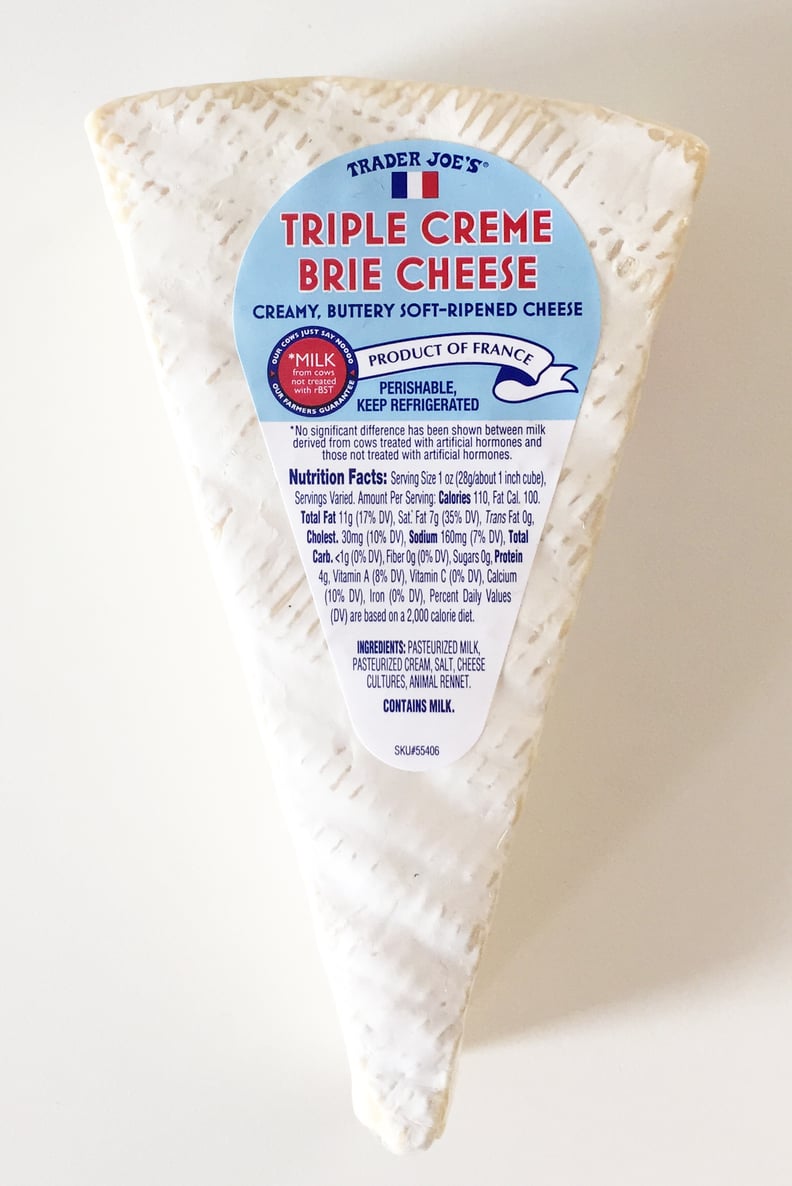 Best Trader Joe's Cheese: Triple Creme Brie
This is one of the best triple-cream bries because it is extra creamy and literally melts in your mouth. What more could you want?
12
Best Trader Joe's Cheese: Unexpected Cheddar Cheese
This flavorful cheese is perfect for topping on pasta or chili. It has hints of rich Parmesan that pair well with just about any cracker or spread.
13
Best Trader Joe's Cheese: Israeli Feta
Tasty and creamy, this sheep's-milk cheese will give salads and other recipes a new range of flavors you never thought possible.