These Tasty Trader Joe's Appetizers Are All Guaranteed Crowd-Pleasers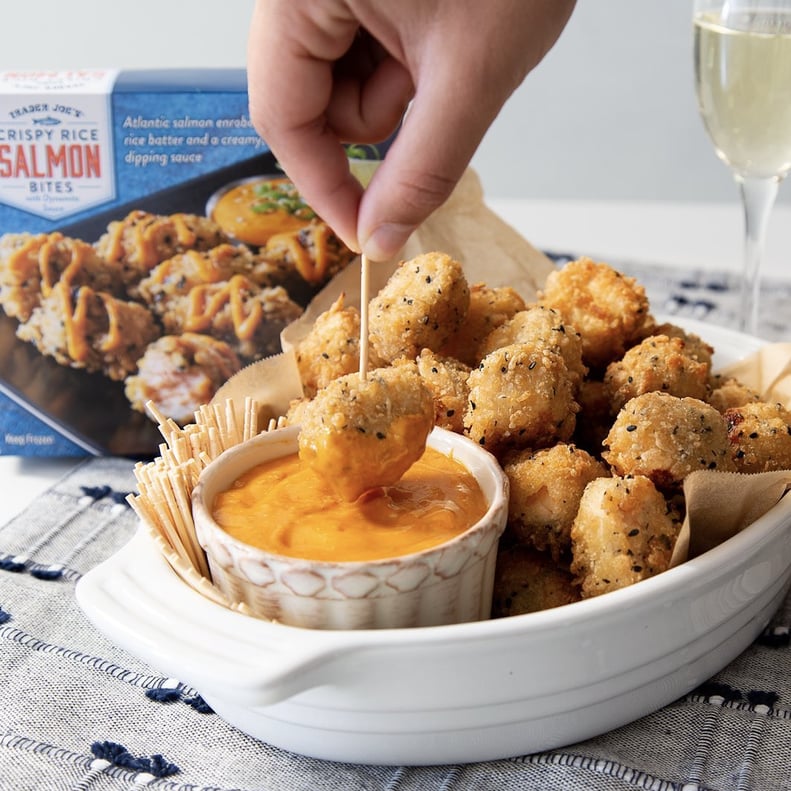 Trader Joe's is the absolute best place to find budget-friendly frozen appetizers to feed a hungry crowd. And let's be honest: how much easier is it to take a quick trip to the grocery store instead of making a bunch of homemade appetizers when you're entertaining?
We fully support taking a shortcut by buying premade food from the frozen aisle — as long as it's delicious. Save money and time with these mouthwatering frozen appetizers so you can sit back and actually enjoy your own party and hosting duties. From amazing seasonal items to new goodies, it's safe to say TJ's has never let us down, and it's certainly not going to start now. Here, we're sharing our favorite Trader Joe's appetizers that we've tried and loved.
For your next girls' night in or family dinner party, pick up some of the best Trader Joe's appetizers, which can all be found in the freezer aisle. Check 'em out, ahead!
Prices and products may vary by Trader Joe's location.
— Additional reporting by Lauren Harano, Haley Lyndes and Clara Amelia
01
Trader Joe's Ratatouille Bites
Easy and tasty, TJ's Ratatouille Bites are a great at-home appetizer. Just pop them in the oven to make these the pre-dinner bites people are guaranteed to drool over.
02
Trader Joe's Eggplant Parmigiana Sfogliatelle
Pastries filled with eggplant, tomatoes, and four different cheeses? This sounds like the perfect appetizer for a small get-together.
03
Trader Joe's Perfectly Pickled Pups
These easy-to-cook Pickled Pups are coated in a tasty dill pickle–flavored batter and breading. Placing them on a platter and serving them as appetizers for guests doesn't get any easier.
04
Trader Joe's Herbaceous Cheesy Bites
Give your guests the cheesy fix they're looking for when you present them with these delicious cheese bites. Paired with the dip of your choice, it's safe to say that these will melt in anyone's mouth.
05
Trader Joe's Green Bean Casserole Bites
Forget dinner! TJ's casserole bites are so delicious, you'll fill up on these alone.
06
Trader Joe's French Onion Macaroni & Cheese
The two best foods put together: mac and cheese and french onion soup (well, kinda). This dish will change the way you do appetizers. Since this is so good, we suggest getting a few and putting them into little saucers so everyone can have their own helping. Enjoy!
07
Trader Joe's Chicken Cilantro Mini Wontons
These mini wontons are so fun to pop in your mouth. You can arrange them on a platter with toothpicks and soy sauce for dipping, and people won't be able to get enough.
08
Trader Joe's Steamed Pork and Ginger Soup Dumplings
Filled with hot ginger soup and a flavorful pork filling, you'll want these soup dumplings for a pre-dinner app every night of the week.
09
Trader Joe's Pastry Pups
If you're in a pinch and need a tasty appetizer that requires zero effort, try the Trader Joe's Pastry Pups. Essentially pigs in a blanket, but without the added effort of wrapping hot dogs in croissant rolls.
10
Trader Joe's Mini Quiche
Trader Joe's Mini Quiches will be the talk of your next party. Filled with mushrooms, swiss cheese, bacon, and sweet onions, they are absolutely mouthwatering.
11
Trader Joe's Mini Vegetable Samosas
TJ's veggie samosas taste like they are made from scratch, but can be made in a fraction of the time. Not to mention, they're vegetarian-friendly and delicious!
12
Trader Joe's Fried Olive Bites
Want a warm and indulgent snack? These fried olives are it! Made with green Castelvetrano olives and dark purple Kalamatas, you'll taste all the best flavors of Italy and Greece mixed together. Not to mention, the mascarpone, Roquefort, and cream cheeses that envelope the olives make them that much better.
13
Trader Joe's Buffalo Style Chicken Poppers
If you love buffalo chicken, Trader Joe's Buffalo Style Chicken Poppers will wind you right up. The outside has the perfect crunch while the spicy chicken inside will bring you to life.
14
Trader Joe's Pimento Cheese Puffs
A puff pastry filled with pimento cheese, uncured bacon, and caramelized onions? Sign us up. These frozen pastries taste amazing crisped in the oven and make a great party appetizer.
15
Trader Joe's Spizzico di Pizza
There's no need to be fancy with appetizers, especially when almost everyone loves pizza. Ideal for game days, dinner parties, or whatever else you have in store, these Trader Joe's Spizzico di Pizza bites will be a fan favorite.
16
Trader Joe's Cornbread Bites
Stuffed with pepper jack cheese and serrano chile peppers, the Trader Joe's cornbread bites have a spicy kick. The gooey filling alone will have your guests swooning, and their crunchy exterior makes them that much more delicious.
17
Trader Joe's Chicken Tikka Samosas
Frozen samosas can be hit or miss, but Trader Joe's Chicken Tikka Samosas deserve a spot in your shopping cart for sure. Like little pockets of Trader Joe's Chicken Tikka Masala, one of our favorite entrees, these mini samosas are perfectly crispy, salty, and spicy. They get nice and golden brown in the oven, and the filling doesn't spill out of the sides.
18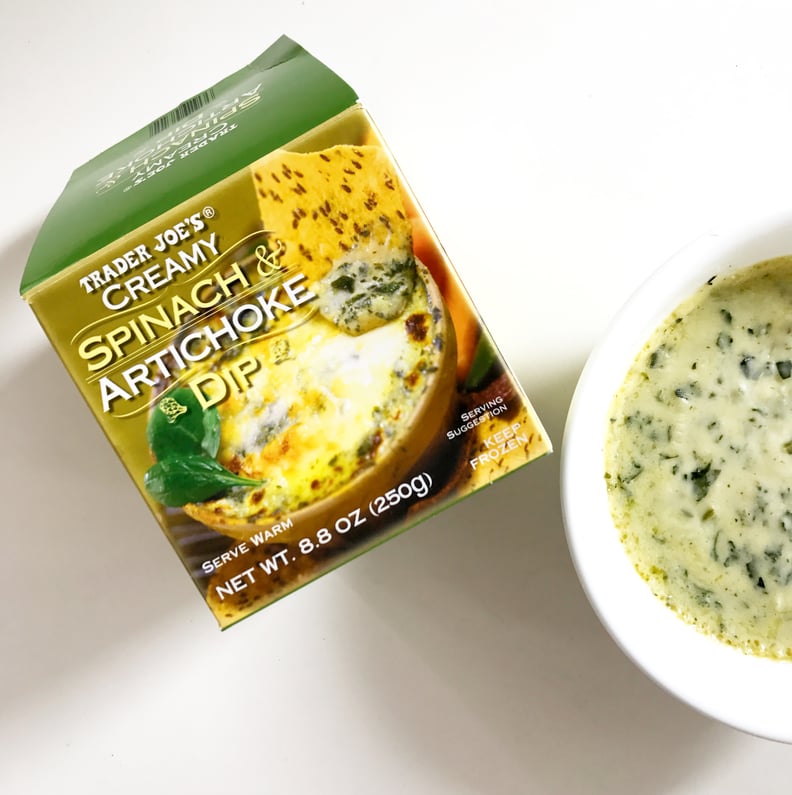 Trader Joe's Spinach and Artichoke Dip
You might be skeptical, but this (frozen!) spinach and artichoke dip will totally win you over. The dip comes in a convenient package that allows you to dump the whole thing into a bowl at once, and it's the perfect serving size for a few people to finish it off. You don't run the risk of letting a half-eaten jar sit in your fridge for months. It gets warm and bubbly in mere minutes and tastes great with pita chips, crackers, or carrots.
19
Trader Joe's Breaded Mozzarella Cheese Sticks
We're not going to lie: we've definitely eaten Trader Joe's Breaded Mozzarella Cheese Sticks for dinner before. They make much more sense as an appetizer though, so serve these crispy cheese sticks at your next game-day party or dinner feast. Pro tip: they don't come with a packet of marinara sauce, so warm up your favorite kind on the stovetop while they bake.
20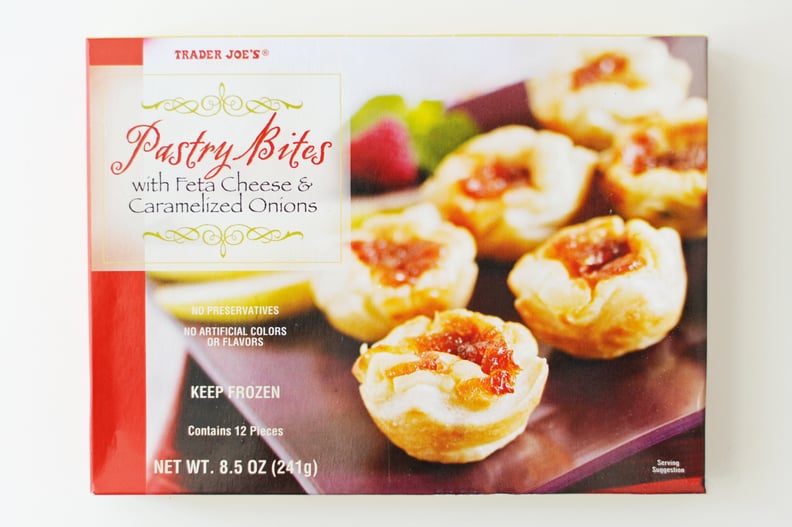 Trader Joe's Pastry Bites With Feta Cheese and Caramelized Onions
The feta and caramelized onion bites are totally addicting, and they just look like they belong in a spread of appetizers.
21
Trader Joe's Mac and Cheese Bites
These are dangerous — and necessary for any group of mac-and-cheese-loving friends. Guests will likely gravitate toward these tasty bites, so we'd recommend getting a few packs.
22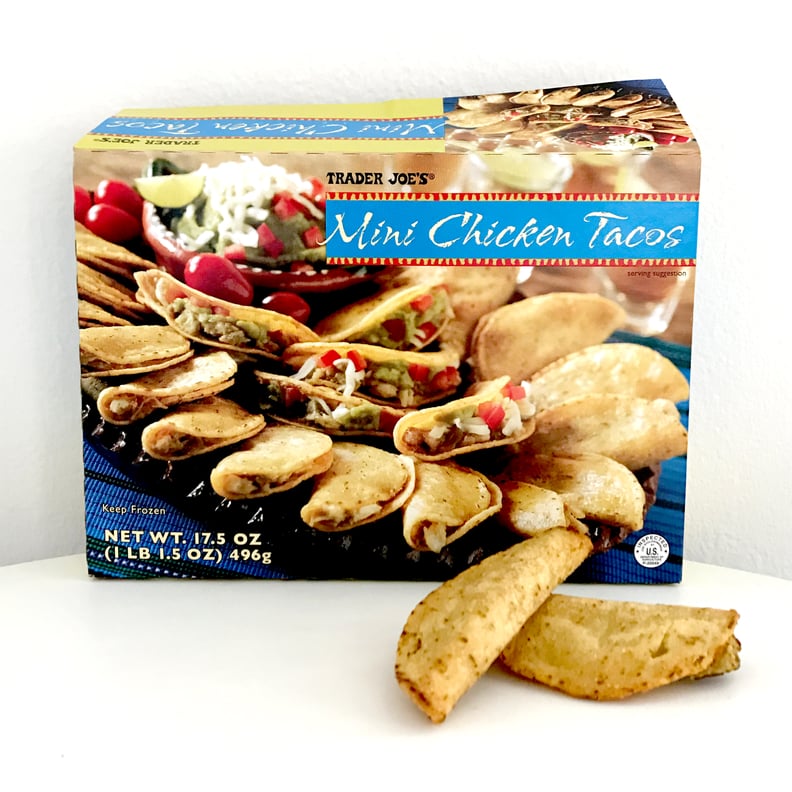 Trader Joe's Mini Chicken Tacos
How cute are these?! With corn tortillas filled with chicken, green chiles, jalapeños, and cilantro, Trader Joe's Mini Chicken Tacos are flavorful enough to serve on their own. You can also dress them up with individual cups of guacamole or salsa to make them even more party ready.
23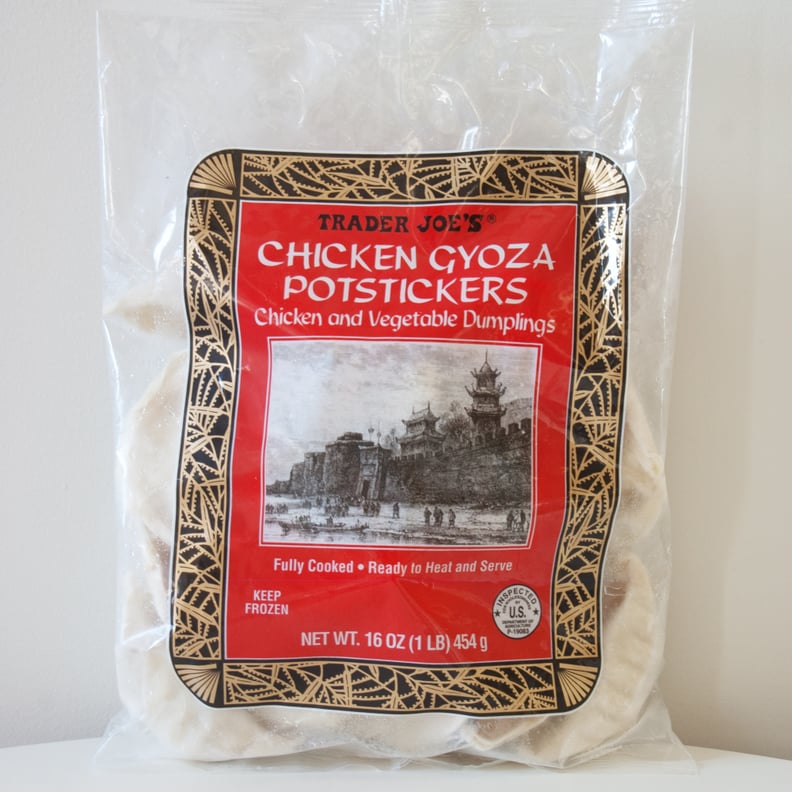 Trader Joe's Chicken Gyoza Potstickers
Trader Joe's Chicken Gyoza Potstickers are our favorite store-bought potstickers. Sauté them for a crispier skin, or simply microwave them for an even quicker option. Everyone loves a good dumpling, so start any party off right with a platter (or two) of these.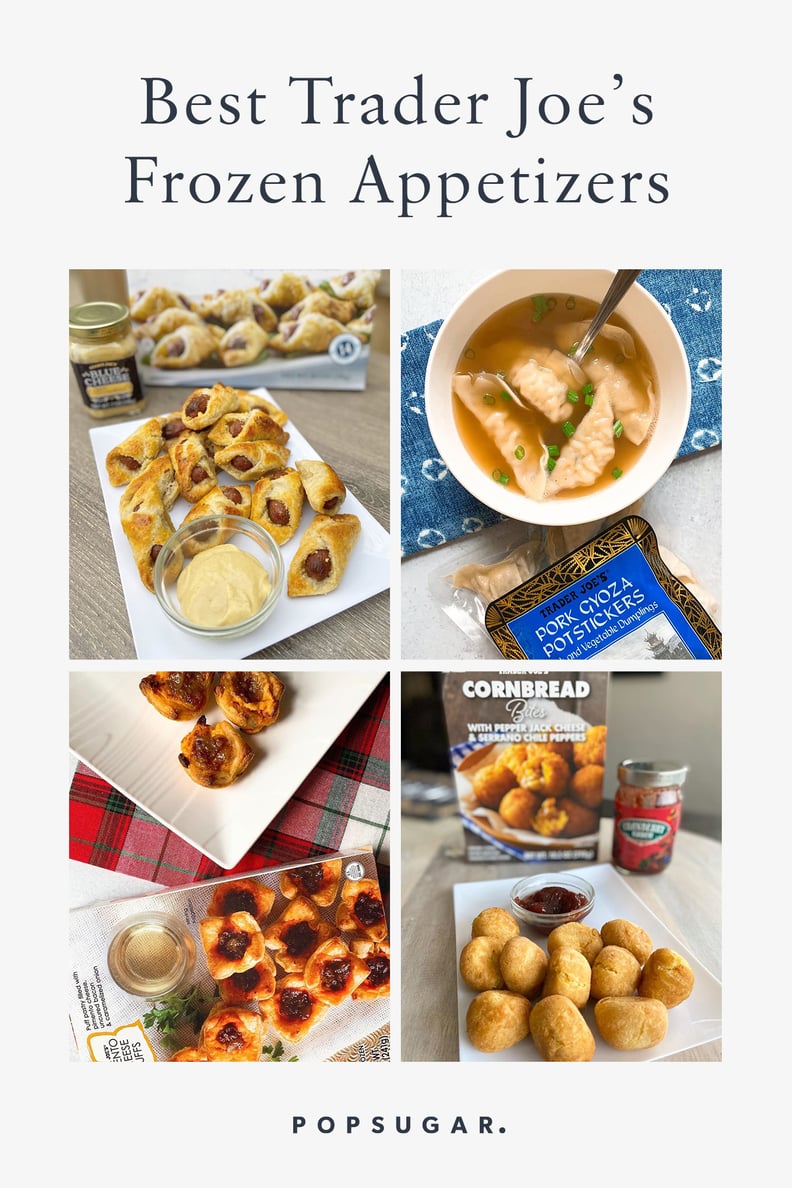 Pin It!