Onion rings make the perfect crispy, crowd-pleasing treat, even if they're of the frozen variety! They're a little crunchy on the outside, a little sweet on the inside, and available not only at your favorite restaurants but in the frozen aisle of your favorite grocery store (like Trader Joe's), too.
To make sure you get your hands on the best bag for your tastes, we've ranked nine major store-bought frozen onion rings from worst to best. Whether you prefer a super crispy onion ring or one with more batter, these reviews will help you find a new brand to throw into the oven or air fryer for an easy dinner side dish.
09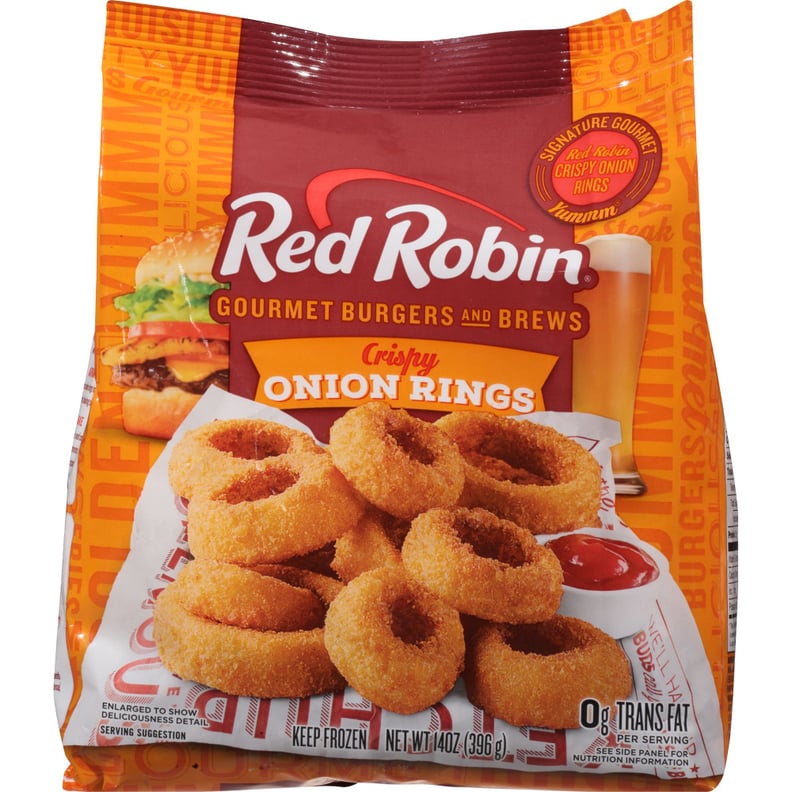 Red Robin Crispy Onion Rings
It's hard for an onion ring to be flat-out bad, but let's just say these bad boys don't live up to Red Robin's in-restaurant standards. The packaged version has a fishy and almost chemical odor that makes you wary of taking even a small nibble. If you've got another onion-ring option, definitely go with that. If you're up for trying them, Red Robin Crispy Onion Rings are available at Walmart for $3 a bag.
08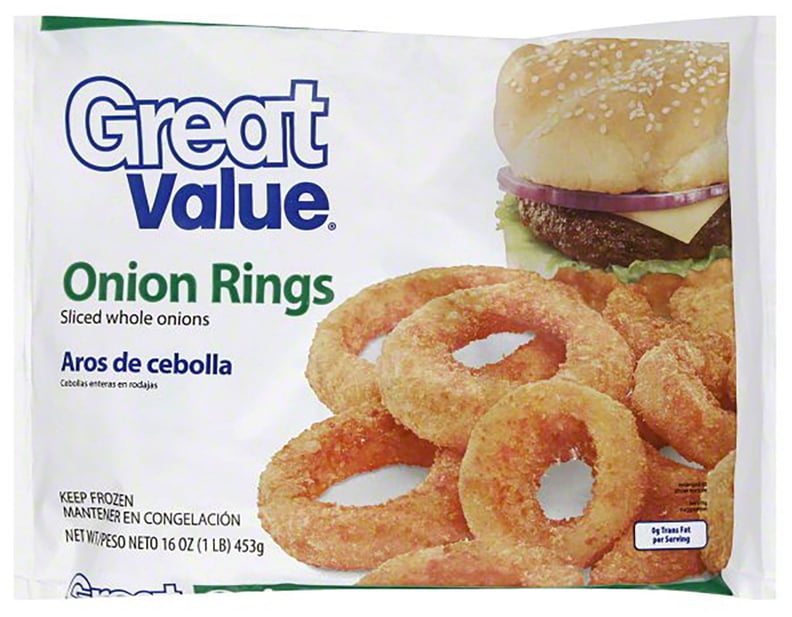 Great Value Onion Rings
As the brand suggests, these frozen snacks are a good . . . value (sorry). Not out of this world and not terrible, these average yet somewhat bland onion rings will give you your money's worth, but they won't knock your socks off. Grab a bag of Great Value Onion Rings to try for yourself at Walmart.
07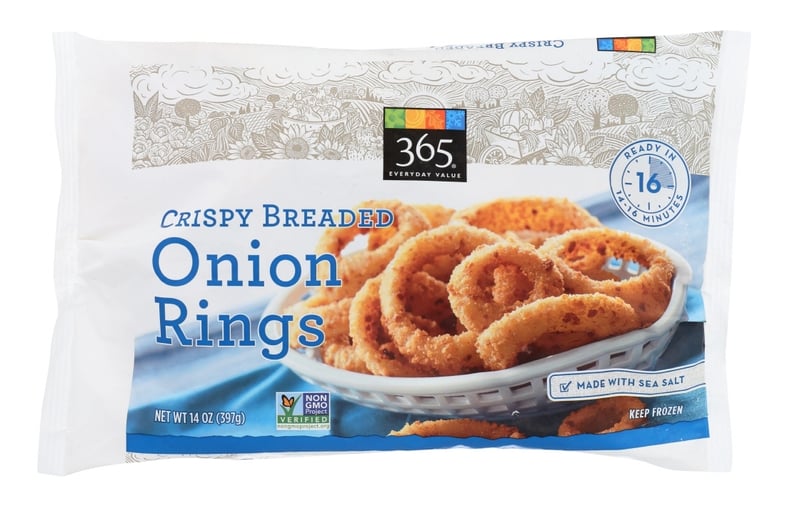 365 Everyday Value Onion Rings
06
Trader Joe's Beer Battered Vidalia Sweet Onion Rings
These huge onion rings, made from Vidalia sweet onions, are big on size and big on batter — a bit too big. While some might appreciate a little extra coating, these rings tend to come out doughier and soggier than the ideal O-ring, though they do have a solid taste. You can try broiling them for a bit at the end of their cook time to get some more of that satisfying crisp, or throw them in an air fryer.
05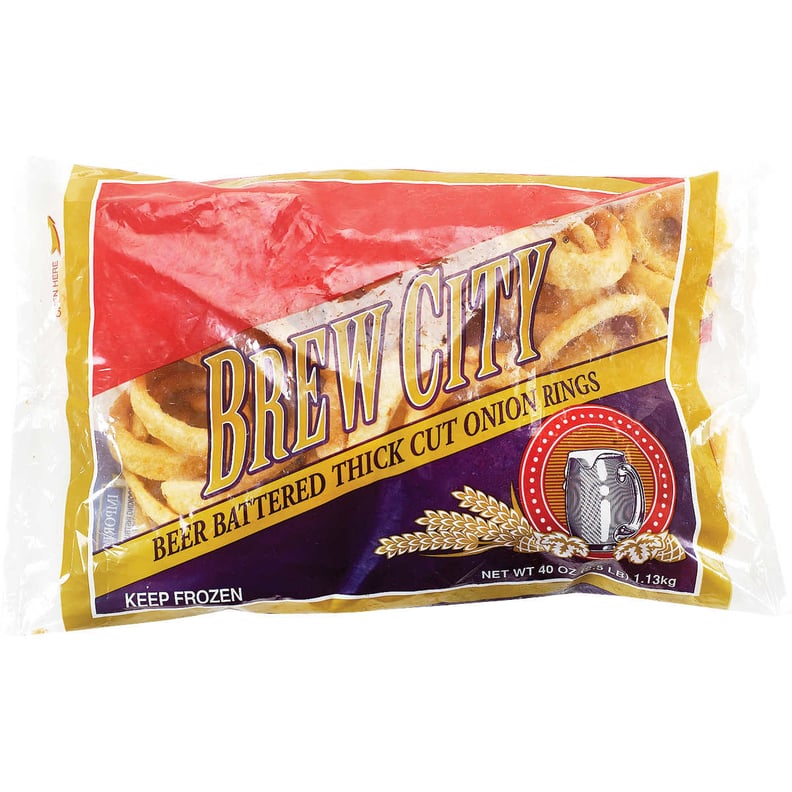 Brew City Beer Battered Thick Cut Onion Rings
Brew City takes ultra thick slices of onion and batters them in real American pale ale, resulting in a smooth breading that resembles that of fish and chips. If you like your onion rings a bit softer on the outside, these won't disappoint.
04
Market Pantry Crispy Onion Rings Panko Breaded
While many frozen onion rings fall short on flavor, Target's version is anything but bland. The seasoned panko breading is delicious and crispy, as promised. Grab a bag of Market Pantry Crispy Onion Rings on your next Target run to try them out.
03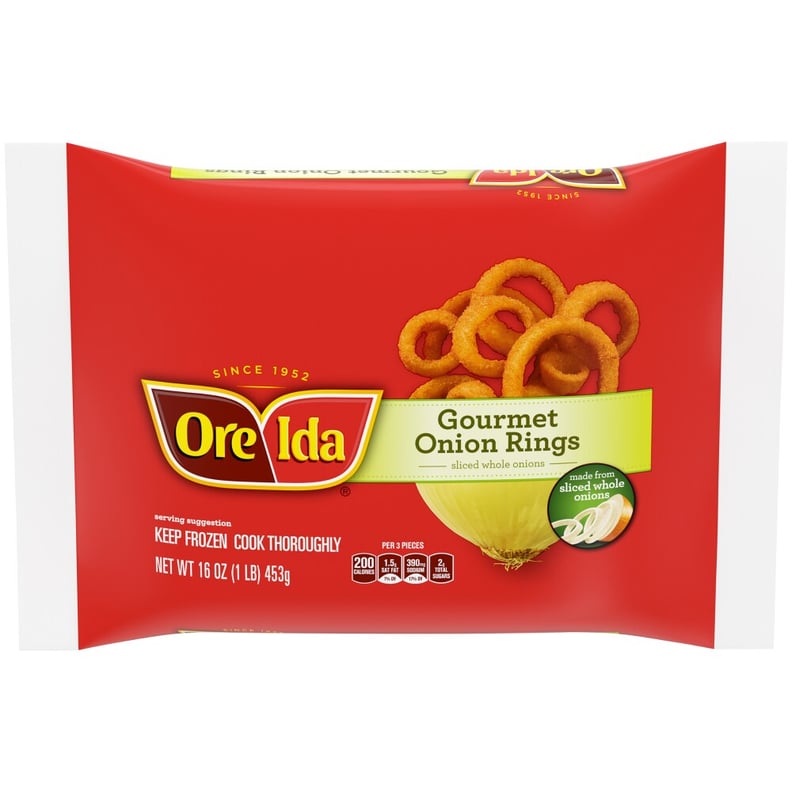 Ore-Ida Gourmet Onion Rings
Ore-Ida rings shine in the texture department. The onion is exceptionally juicy, while the coating is precisely crisp. Serve these alongside homemade burgers at your next dinner party, and your guests will be begging for the "recipe."
02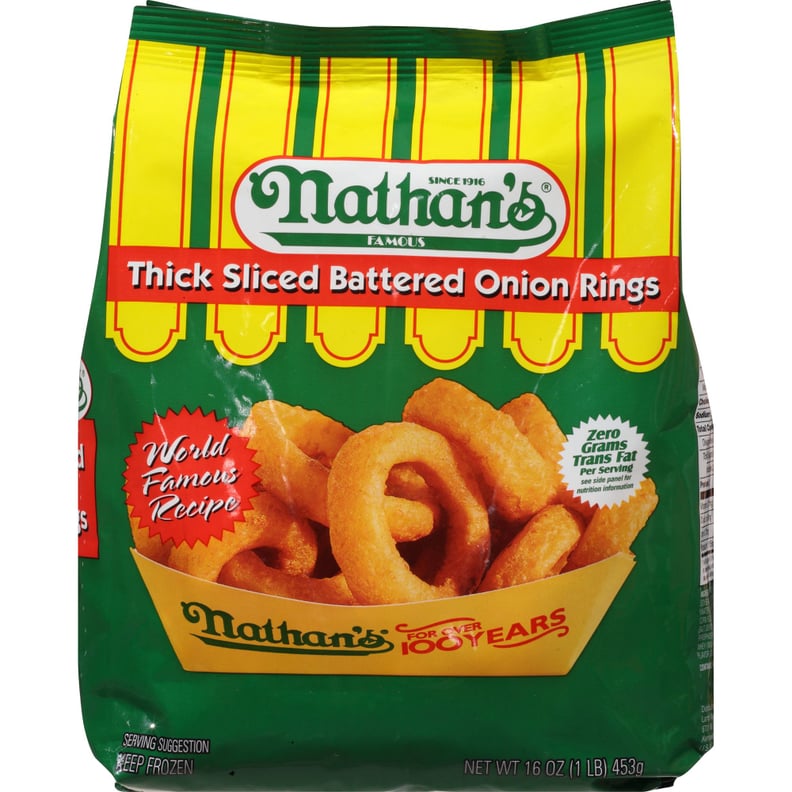 Nathan's Thick Sliced Battered Onion Rings
01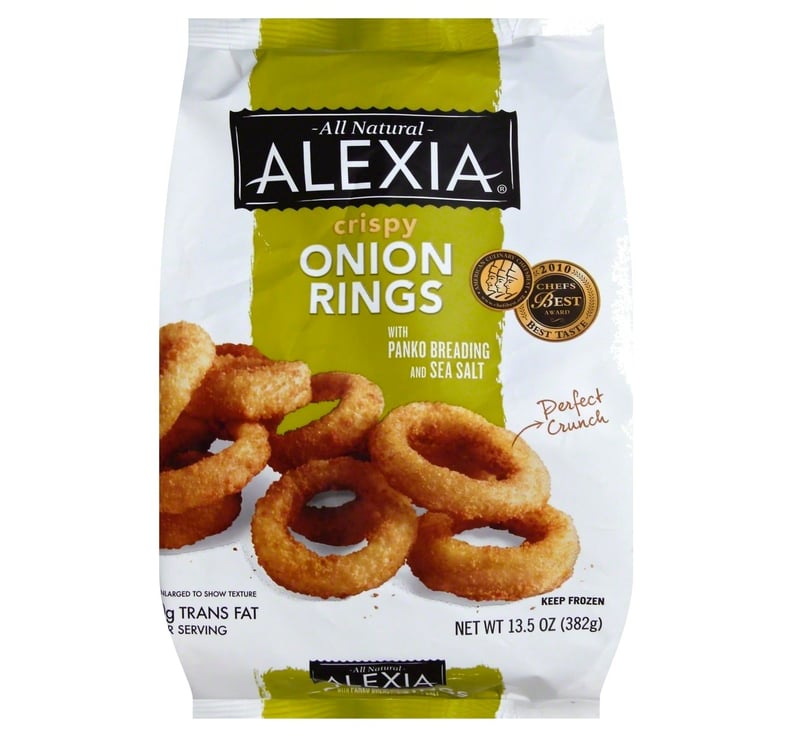 Alexia All Natural Crispy Onion Rings With Panko Breading & Sea Salt
These Panko-breaded onion rings won a ChefsBest award for taste, and it's no secret why: they're addictively light and never greasy or oversalted. The sweetness of the onion balances perfectly with the flavor of sea salt. Grab a bag at your local supermarket or Target to give them a whirl.