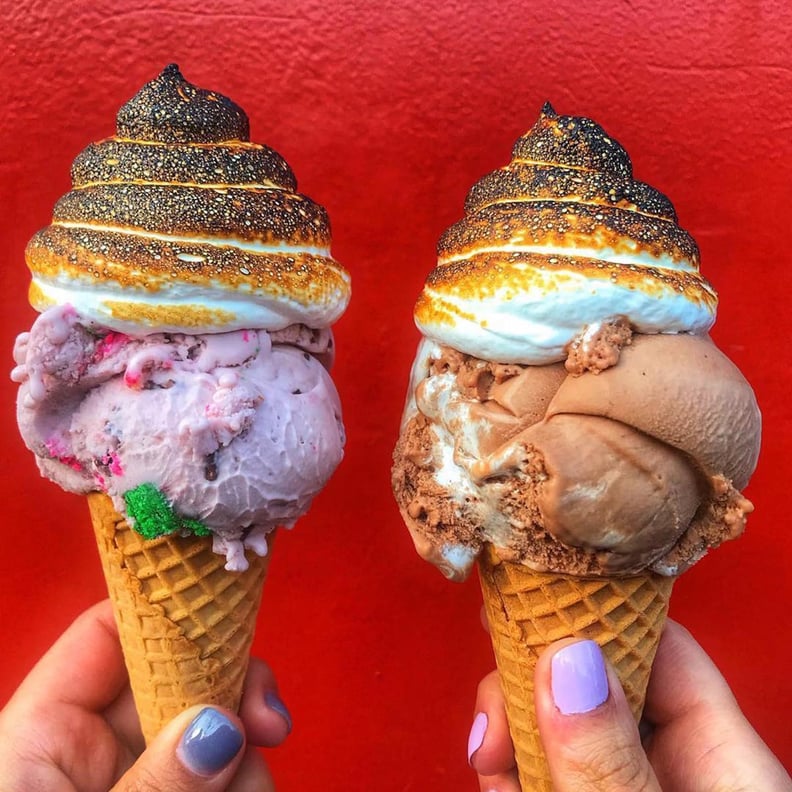 Goldbelly
Every editorial product is independently selected by our editors. If you buy something through our links, we may earn commission.
Today is a good day because we just discovered that this Meringue-Topped Ice Cream ($99 for six pints) can be shipped nationwide. It's made by New York-based Bona Bona Ice Cream, which was founded by Nick Di Bona, a Chopped winner. This frozen treat is a unique ice cream-gelato hybrid that's "dense, rich, creamy, and absolutely packed with flavor." To take it to a whole new level, each pint is topped with a layer of toasted meringue.
You can buy all sorts of flavors, including rainbow cookie, vanilla bean, Nutella s'mores, cannoli, and Valrhona chocolate. Don't let that $99 price tag put you off — you get six whole pints with your order. Ahead, we gave you shopping info and photos of the delicious pints, so be sure to check it out! This is the summertime pick-me-up we all need.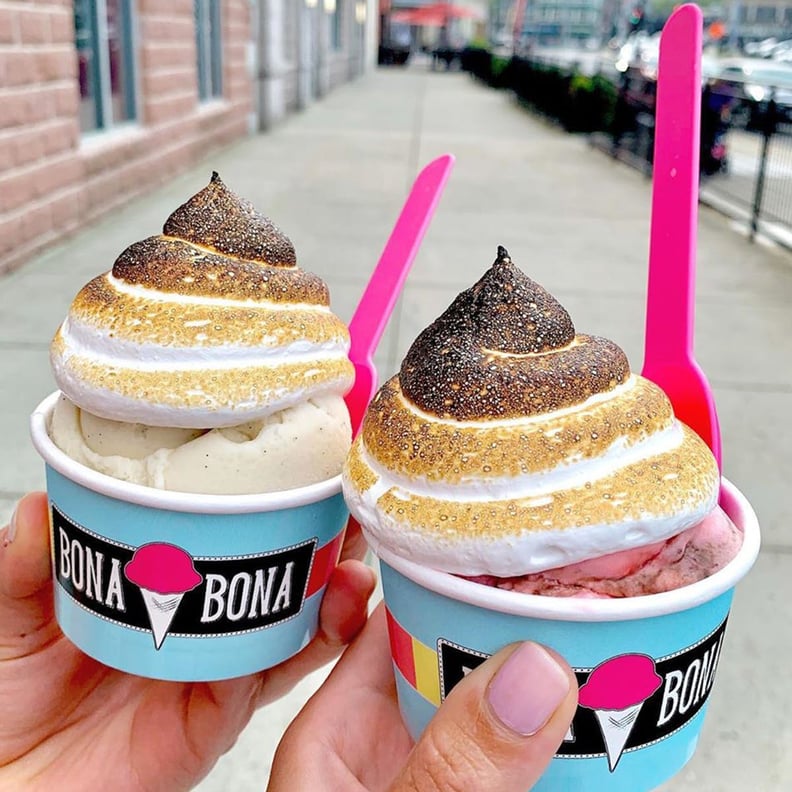 Meringue Topped Ice Cream - 6 Pints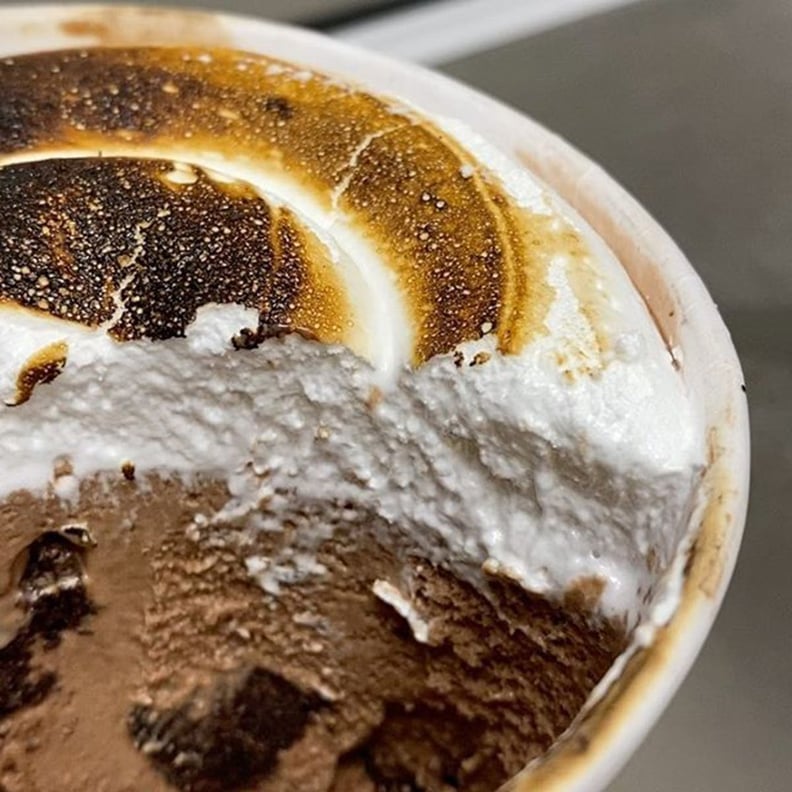 Meringue Topped Ice Cream - 6 Pints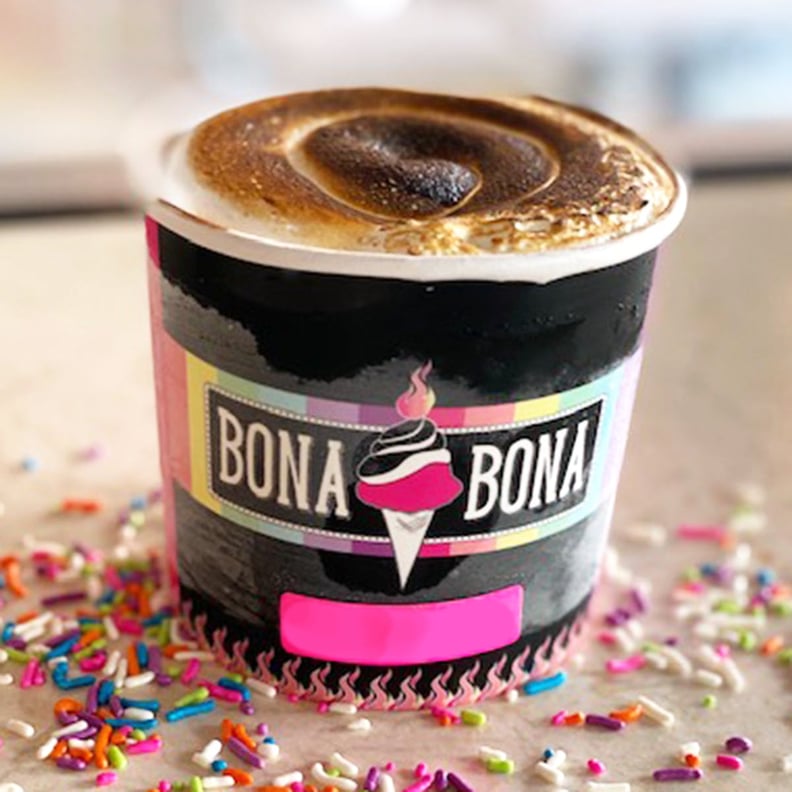 Meringue Topped Ice Cream Best Seller - 6 Pints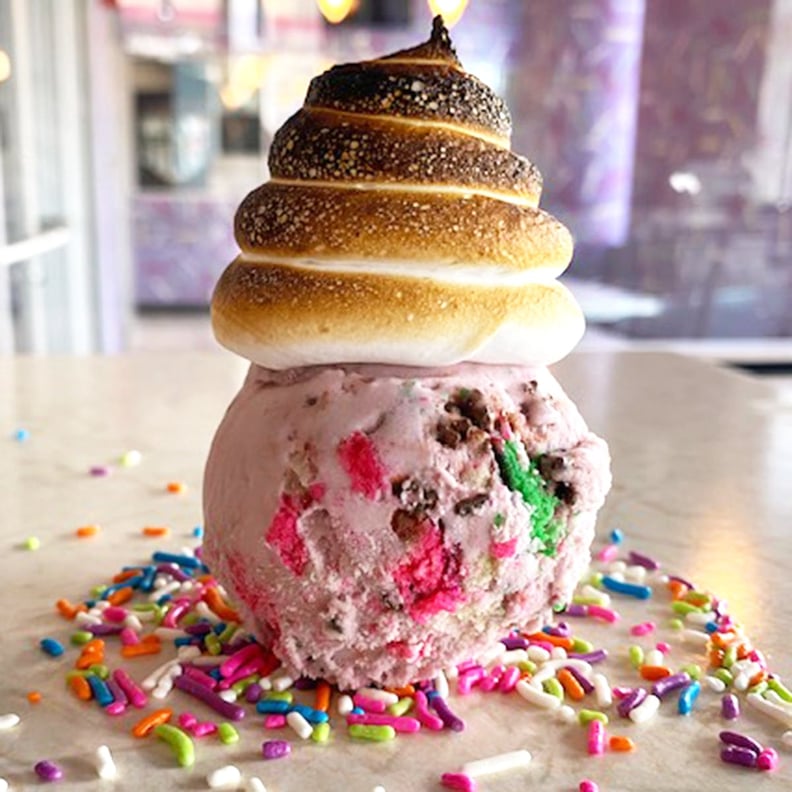 Meringue Topped Ice Cream - 6 Pints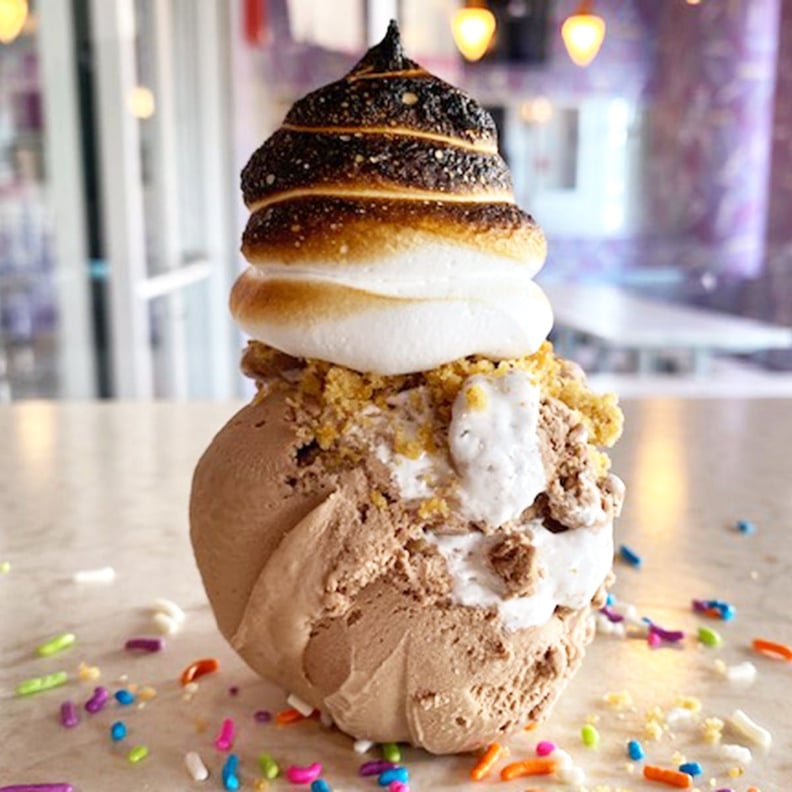 Meringue Topped Ice Cream Best Seller - 6 Pints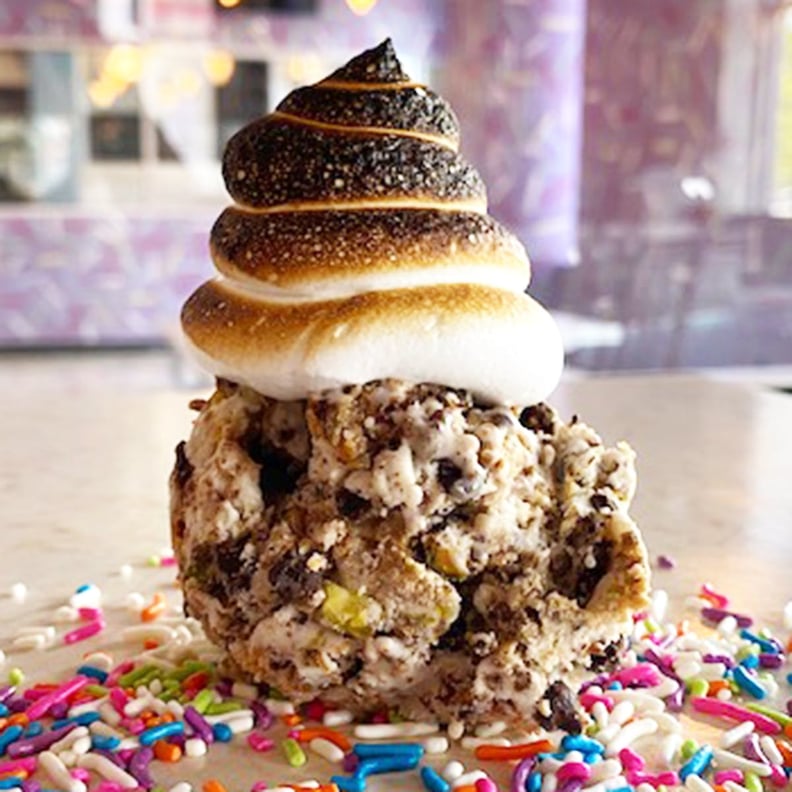 Meringue Topped Ice Cream Best Seller - 6 Pints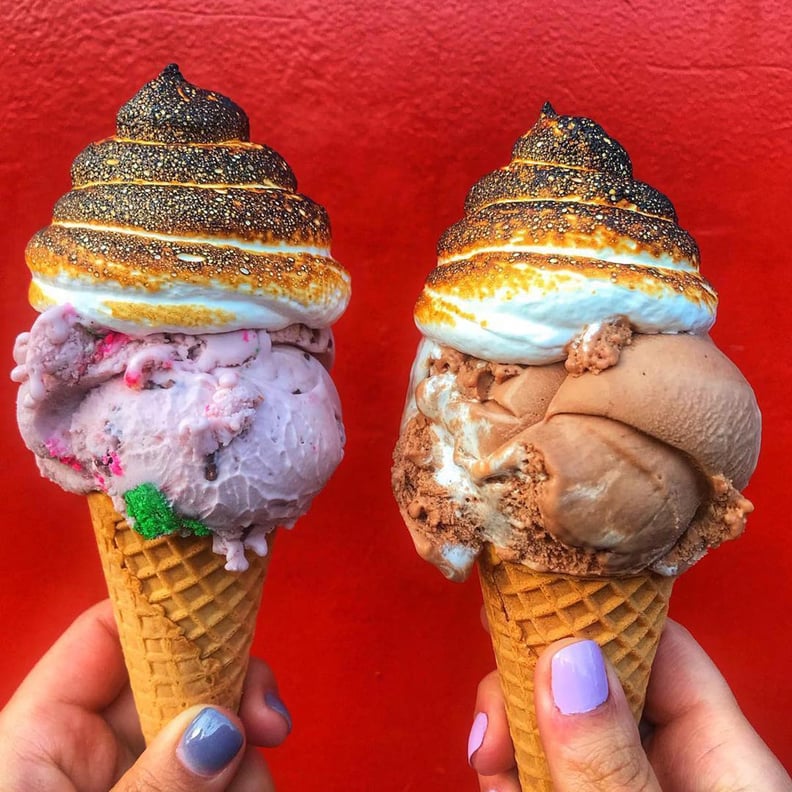 Meringue Topped Ice Cream Best Seller - 6 Pints