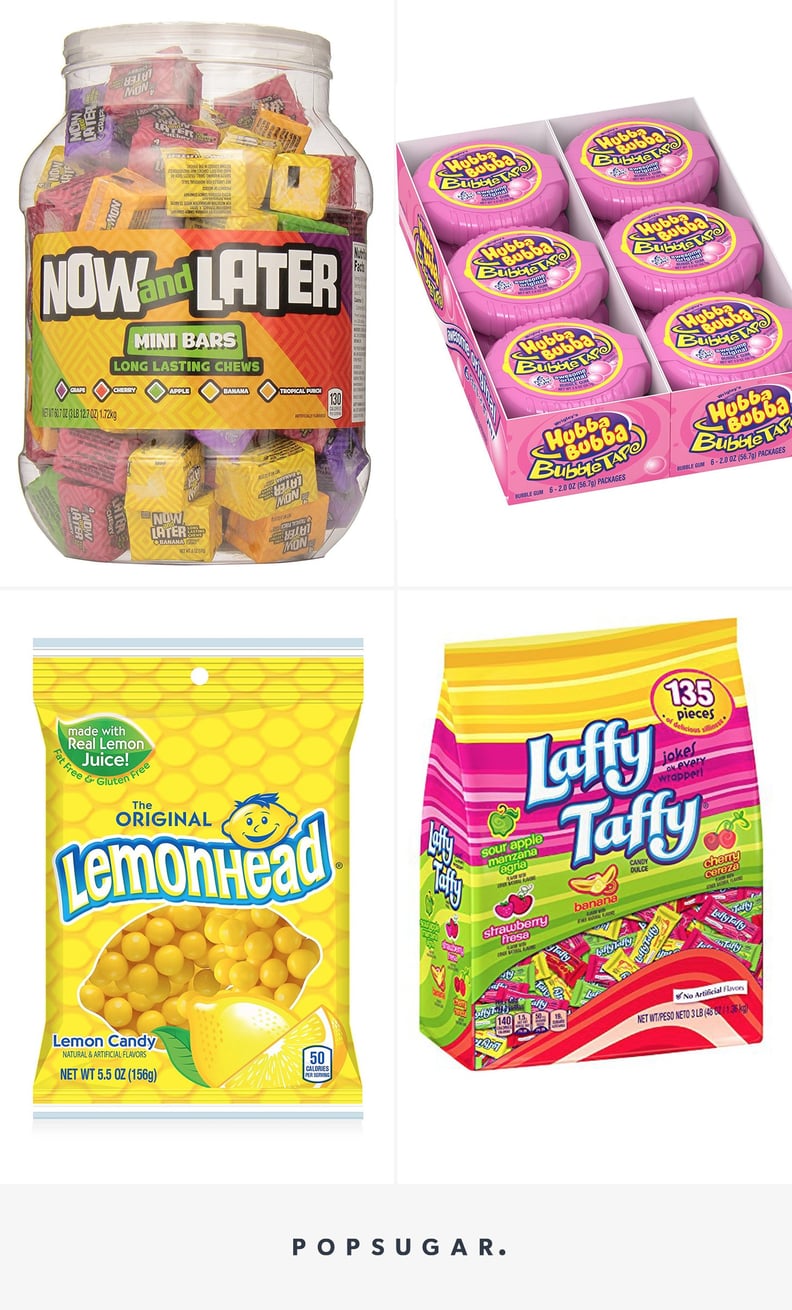 As POPSUGAR editors, we independently select and write about stuff we love and think you'll like too. If you buy a product we have recommended, we may receive affiliate commission, which in turn supports our work.
As everyone around me gears up to head back to school for the year, I'm reminded of the days — in the '90s — when I was also headed back to school, with my lunch all packed and hopefully a sweet treat inside my lunch box. You see, I'm an '80s baby, so candy in the 1990s was my everything.
I loved Laffy Taffy and Bubble Tape, and it comes as absolutely no surprise to me that I can still find all those '90s gems online today. Thank heaven for Amazon Prime making life a little easier. Amazon stocks all of my favorites that can be delivered to my doorstep in a mere day or two, and I highly recommend all my fellow '80s children start shopping for their favorites right now as well. Even though we're officially adults now, we can still feel like kids at heart with some Warheads and Nerds, right?
01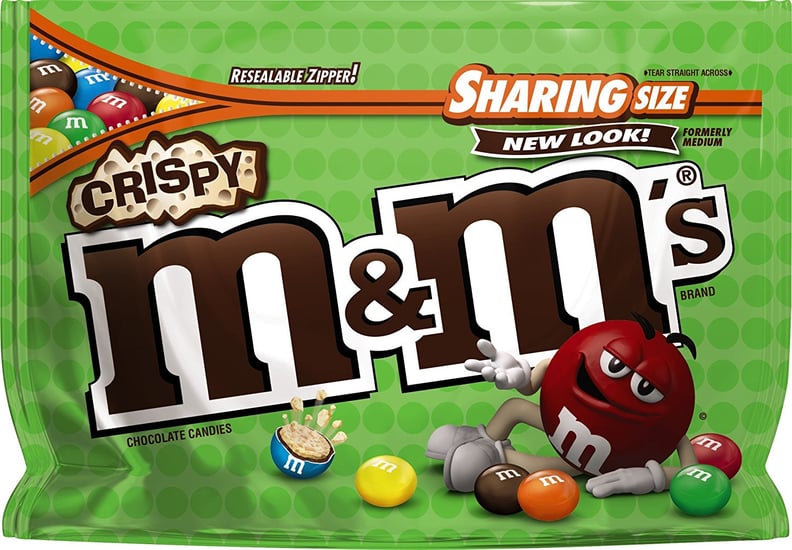 Crispy M&M's
Crispy M&M's debuted in the '90s before disappearing and making a triumphant return. These chocolate-coated crisps are the perfect little bit of crunch and are impossible to stay away from.
Try it: M&M'S Crispy Chocolate Candy Sharing Size ($11)
02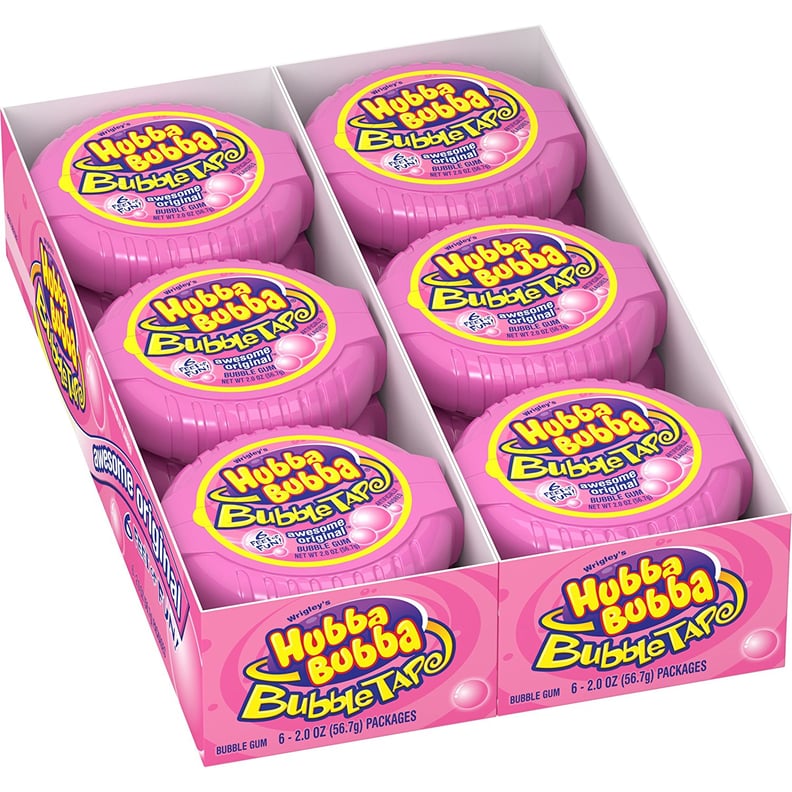 Bubble Tape
I remember numerous times where I'd shove inch after inch of this supersoft gum into my face just to keep the sweet flavor going. Thankfully, the bubblegum tape had plenty inside each package.
Try it: Hubba Bubba Bubble Gum Original Bubble Gum ($13)
03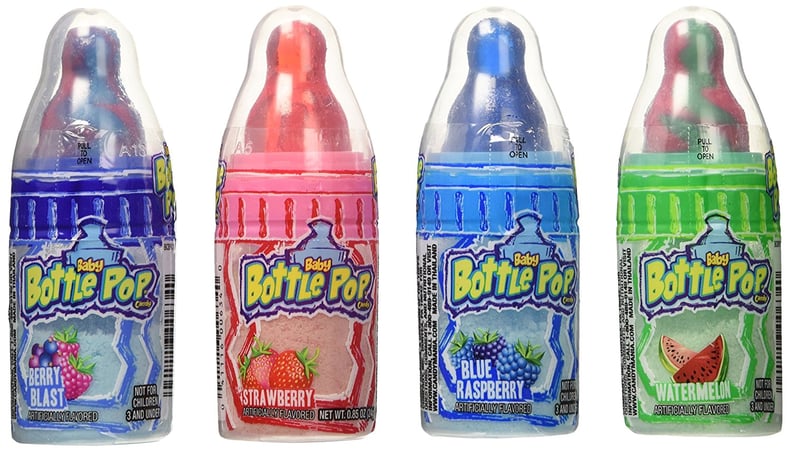 Baby Bottle Pops
These baby bottle suckers may have been a bit weird — because what adolescent wants to have a bottle? — but it didn't stop me. They were also fun and interactive since you had to lick the pop, dip it, and shake it to get the fruit-flavored candy powder.
Try it: Baby Bottle Pop Candy ($19)
04
Now and Later
Look, I love the fruity flavors of Now & Laters, but be prepared to be chewing . . . and chewing . . . and chewing. My personal favorite is the banana, because it tastes perfectly like artificial banana.
Try it: Now & Later Classic Mini Bars ($14)
05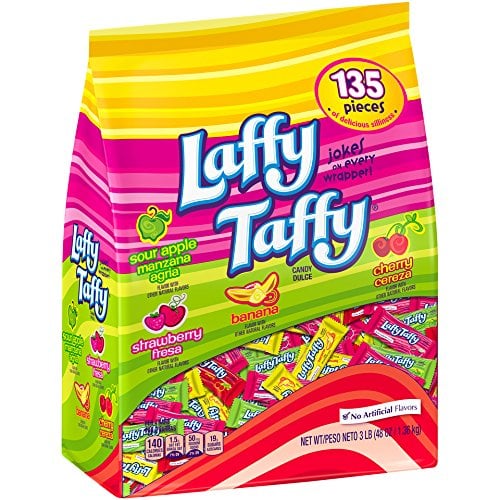 Laffy Taffy
Laffy Taffy is like a Now and Later but much softer. The fruity flavors are similar — and banana is my favorite here as well — but the candies are much easier to chew through quickly.
Try it: Laffy Taffy Candy Assorted ($8)
06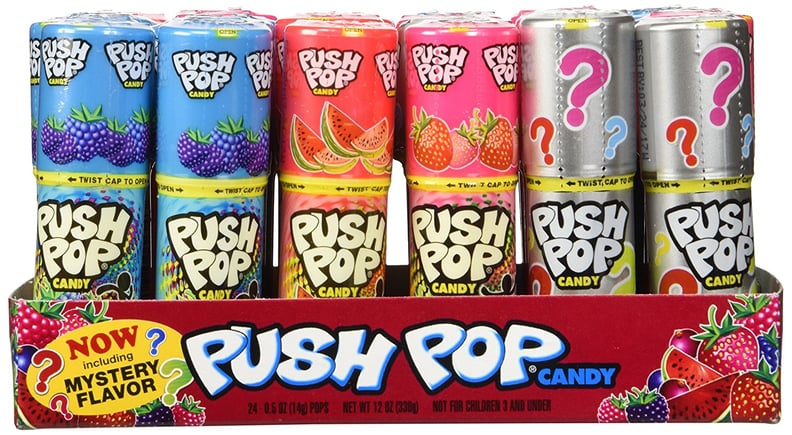 Push Pop
Push Pops were great because they had lids so you could stash them away for later. They came in the typical fruity sucker flavors and were great to throw in your backpack for any time.
Try it: Push Pop Candy ($19)
07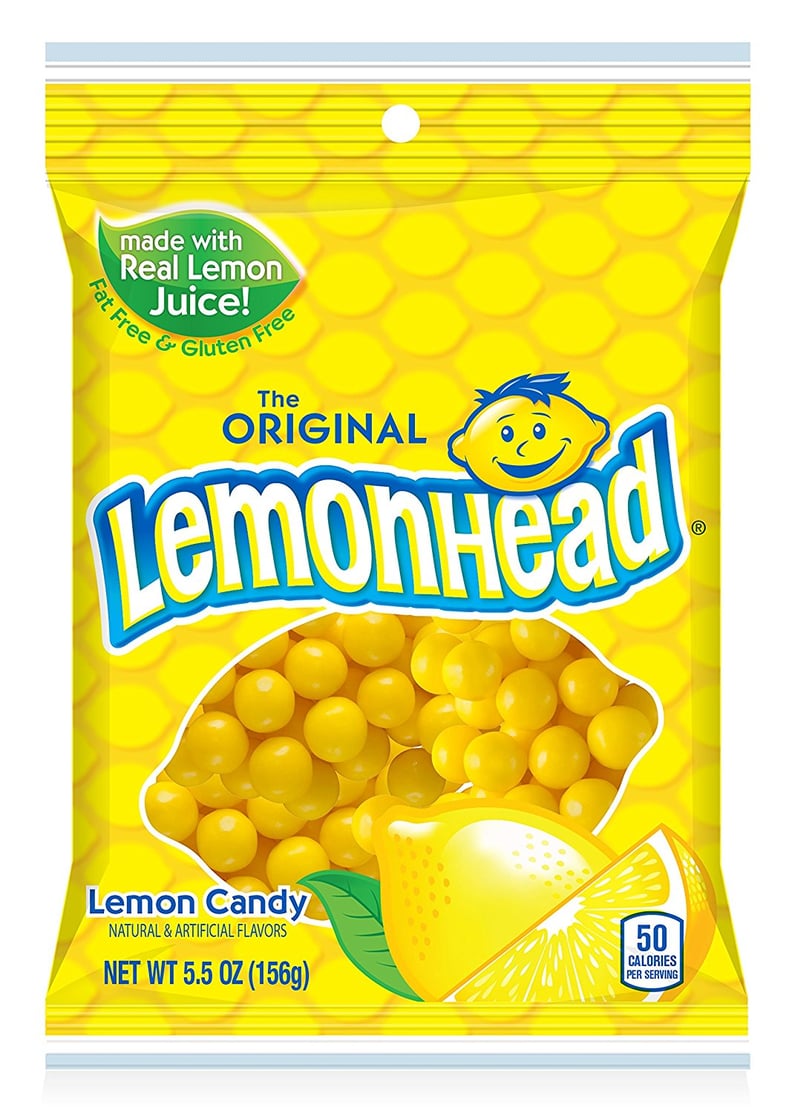 Lemonheads
The best thing about Lemonheads is that they were both sweet and sour. They start a bit sour and then get sweet, and they're bursting with fresh lemon flavor thanks to the real lemon juice.
Try it: Lemonhead Candy ($5)
08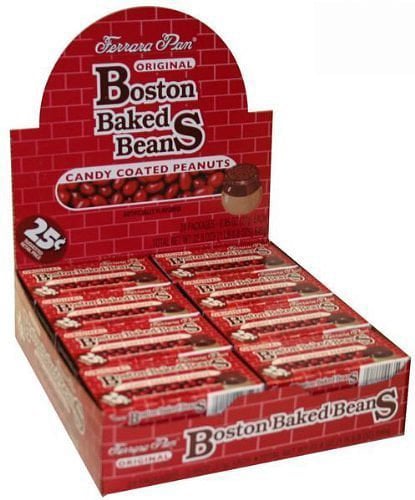 Boston Baked Beans
The Summer we were building our family pool, I spent nearly every day at the city pool instead, and Boston Baked Beans were my go-to treat. Though these candies have been around for decades, they were really popular with my friend group, because they were candy-coated peanuts, which made us feel like we were eating something a little more substantial than just candy. And they were delicious.
Try it: Boston Baked Beans Candy ($8)
09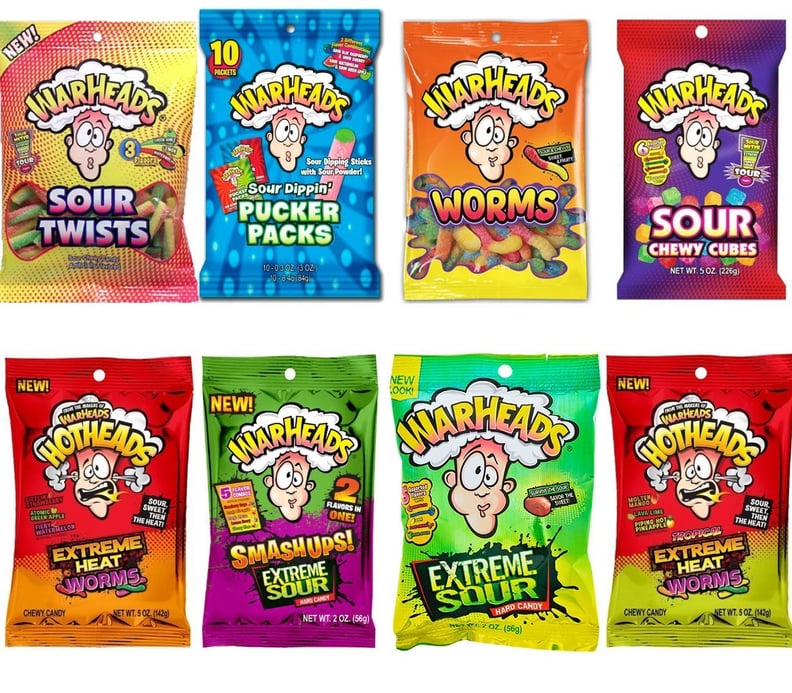 Warheads
I was obsessed with the supersour flavors Warheads came in and was always determined to hold them in my mouth for as long as possible without wimping out, thus resulting in a very high tolerance for sour candies.
Try it: Ultimate Warheads Candy Lovers Variety Bundle ($20)
10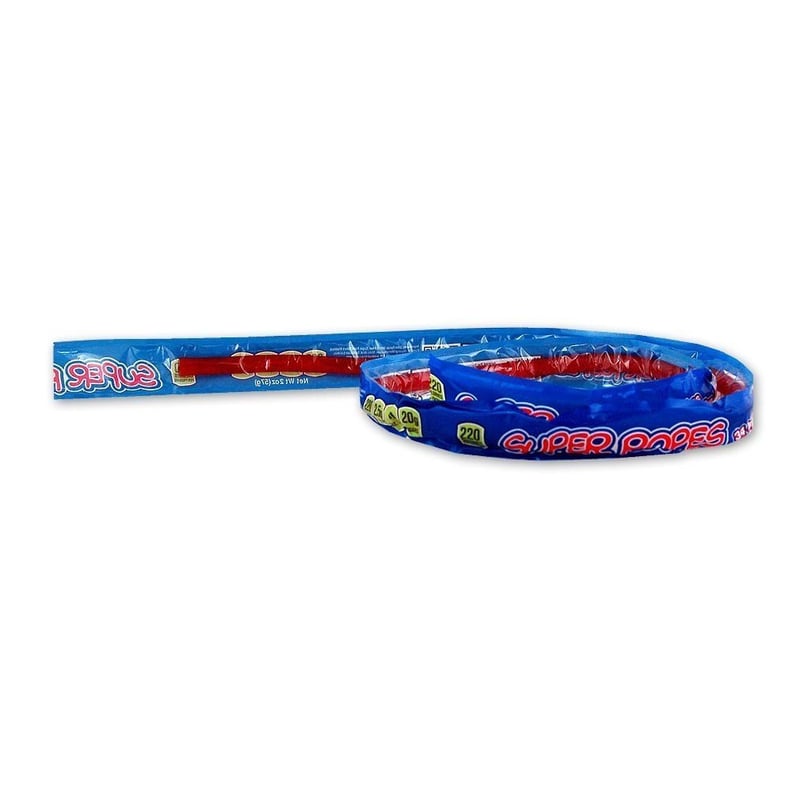 Super Rope
Super Ropes are like licorice that never ends. Who wouldn't want a three-foot-long licorice rope to tote around all day? I did it often. The Red Vine treat tasted just like a fruity Red Vine, but it just kept going and going and going.
Try it: Red Vines Super Ropes ($12)
11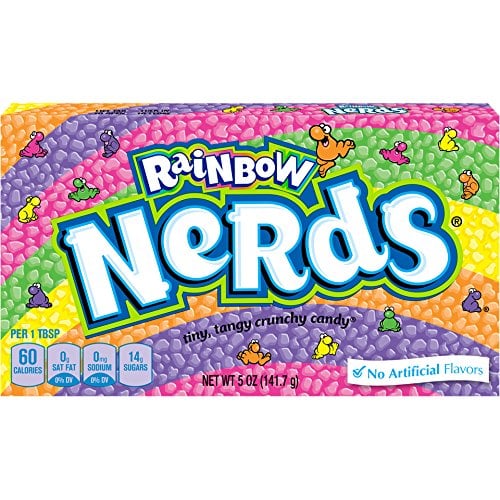 Nerds
Nerds will probably never go out of style. I loved getting the box of two flavors and opening both sides to shove all of them in my mouth at once. They were simultaneously sweet and a little sour and had the ideal level of crunch.
Try it: Nerds Rainbow Candy ($12)
12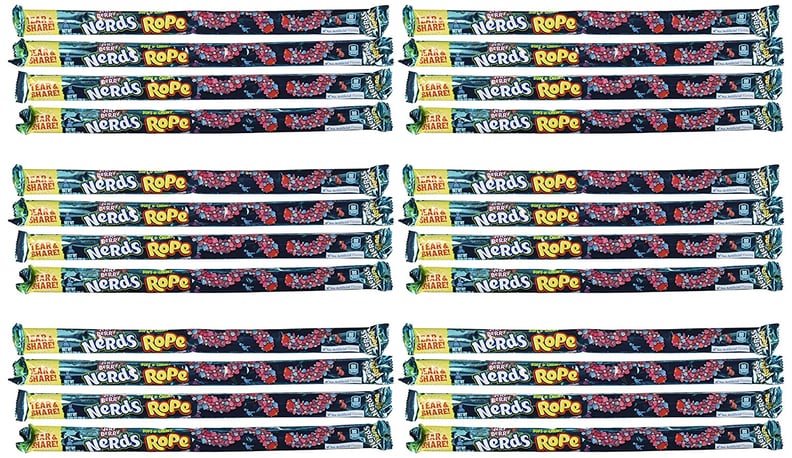 Nerds Rope
What's even better than standard Nerds is the Nerds Rope, which is exactly what it sounds like: a rope of licorice coated in Nerds. It's a little chewy, a little crunchy, and a lot sweet. Basically, the perfect candy.
Try it: Nerds Rope Very Berry ($18)