POPSUGAR Photography | Jae Payne
POPSUGAR Photography | Jae Payne
It's taken me a while to get used to the many requirements of "adulting," especially eating a good breakfast without blowing money. After a few years as a working 20-something, I've finally learned that waking up just a little earlier to feed myself in the morning before heading out for a long day really does make a huge difference in my productivity — and my bank account. If I follow my own advice and stock up on these six breakfast staples every week, I'm guaranteed to skip the stop for an overpriced breakfast sandwich and an expensive coffee as I'm rushing to the office (except on Fridays because, you know, treat yourself). Here's what I've personally deemed to be my own breakfast checklist that has transformed the way I prioritize my morning routine and has turned me into — who have I become? — someone who never skips the most important meal of the day anymore. It just might give you a few helpful ideas, too.
01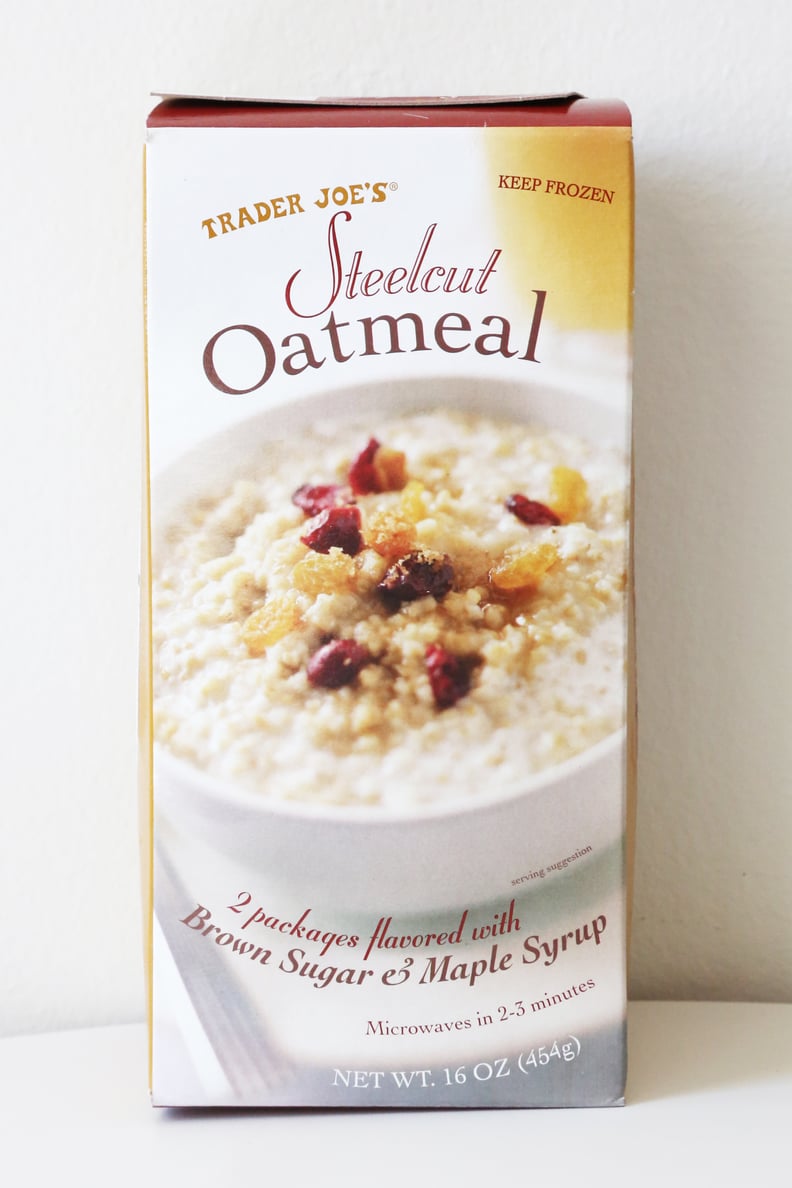 Frozen Steel-Cut Oatmeal
There are a few things I always get at Trader Joe's over any other store because of the price comparison, and the Trader Joe's Frozen Steel-Cut Oatmeal ($2) is one of them. I love this because each $2 box comes with two portions of individually wrapped, frozen blocks of oatmeal that heat in the microwave in three minutes, no water required. It's slightly sweetened with brown sugar and maple syrup, and I'll either eat it plain or top it with slivered almonds and dried fruit if I have any. Whether or not you opt for Trader Joe's version of frozen oatmeal or find it at another store, it's hands down one of the cheapest, quickest, and most filling breakfast options to eat before a long work day.
02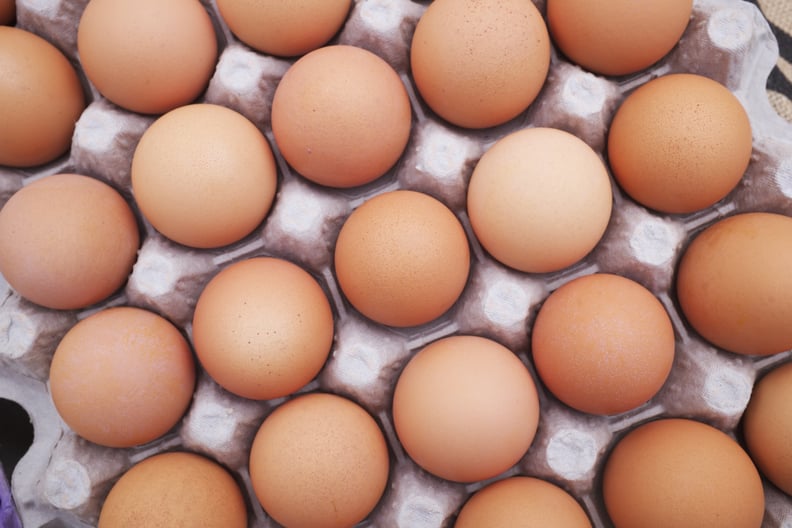 Eggs
There will never be a time when a carton of eggs isn't in my fridge. My go-to breakfast when I have 10 minutes to spare and am not in the mood for oatmeal is a quick two-egg scramble (cheesy scrambled eggs with chives when I'm feeling fancy).
And I'll be honest — I'm not really a meal-prep type of girl (mostly out of laziness and not wanting to eat the same thing every day). But I will make an exception for breakfast, because make-ahead cheesy egg muffins have changed my life. On Sundays, I'll make 12 egg muffins in a muffin tin, and then all I have to do is heat two of them up in the microwave every morning. There tons of egg muffin recipes to choose from so I can customize them however I want, and making these is one of the best breakfast decisions I've made yet.
03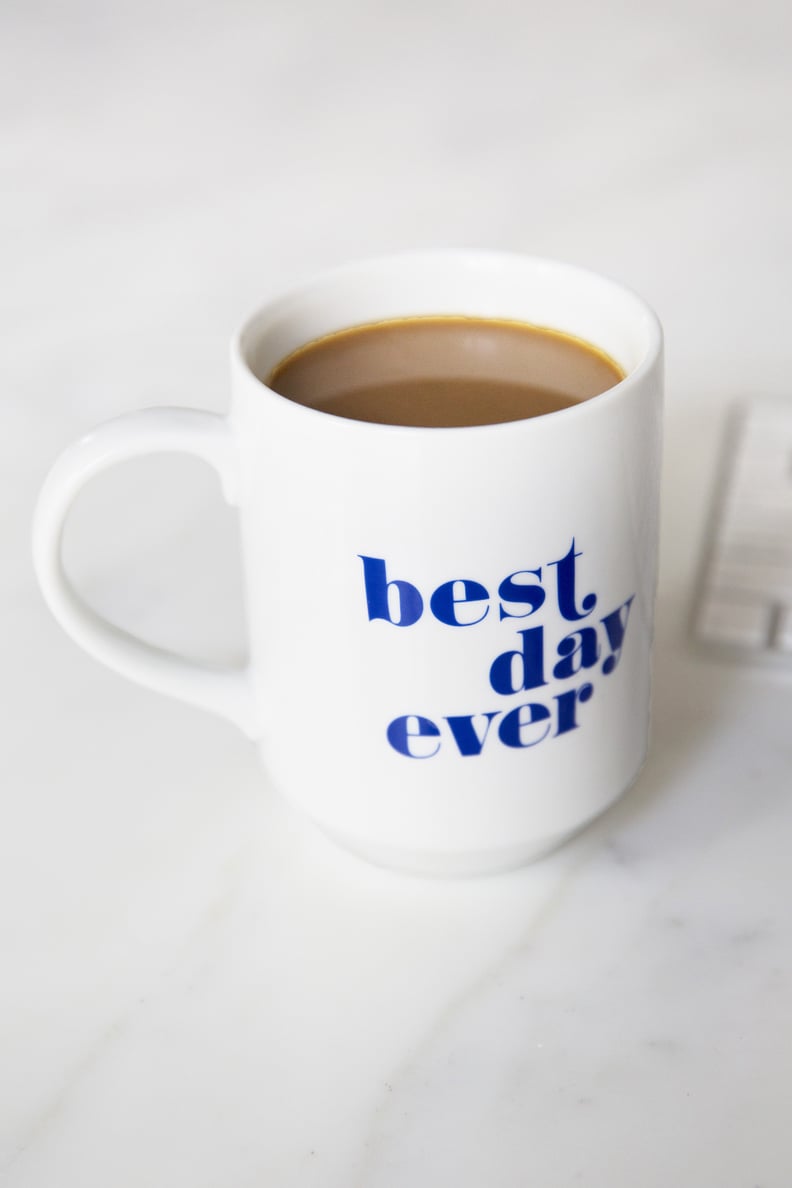 Coffee
As tempted as I am to stop by my favorite coffee shop every morning on the way to work (looking at you, Coffee Bar), I've witnessed firsthand how quickly a daily coffee run can drain my bank account. To resist the urge, I make sure to stock up on coffee at home. I prefer to buy whole-bean coffee and grind it myself (it really does taste better) and brew a fresh pot of coffee every morning. Not only so I set up my coffee maker the night before to save time and get my morning fix ASAP, but I also love to be caffeinated as I'm heading out the door and know that I can skip the unnecessary purchase.
04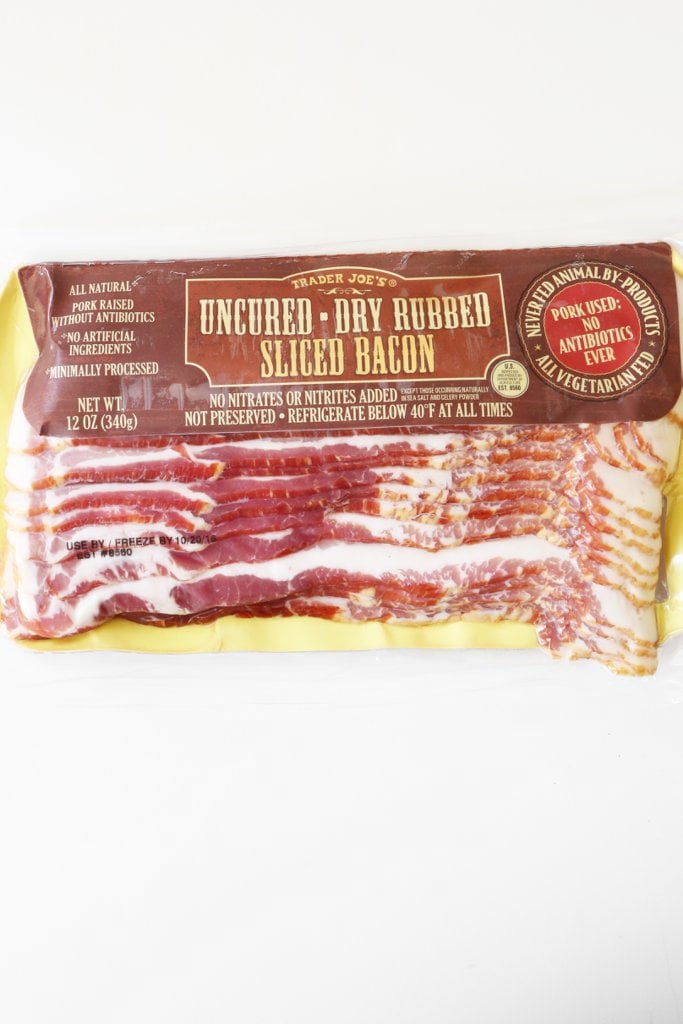 Bacon
Ugh, bacon, I wish I could quit you. But you're f*cking delicious and an important breakfast staple in my life. Not all high-quality bacon brands run on the affordable side, but I've discovered the perfection that is Trader Joe's Uncured Dry-Rubbed Sliced Bacon ($5), and I'm never going back. If you live alone, this $5 package will last quite a while, and it really is the best store-brand bacon I've ever had. An ideal Saturday morning involves me drinking coffee, crisping up two pieces of this bacon, and scrambling eggs in the remaining bacon fat.
05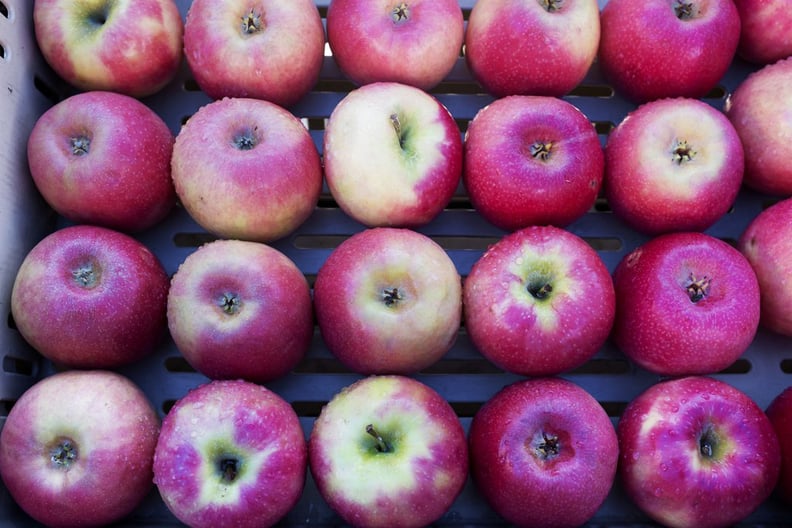 Apples
As much as I love having fresh strawberries or blueberries with breakfast, they're not the most affordable fruits, and they go bad pretty quickly. To avoid spending too much money on fruit and skip the risk of wasting it, I like to stock up on apples at the beginning of the week. While they're only in season August through November, they're usually available all year round, and I'm totally OK with that. Plus, apples are full of fiber, so they help keep you fuller longer.
06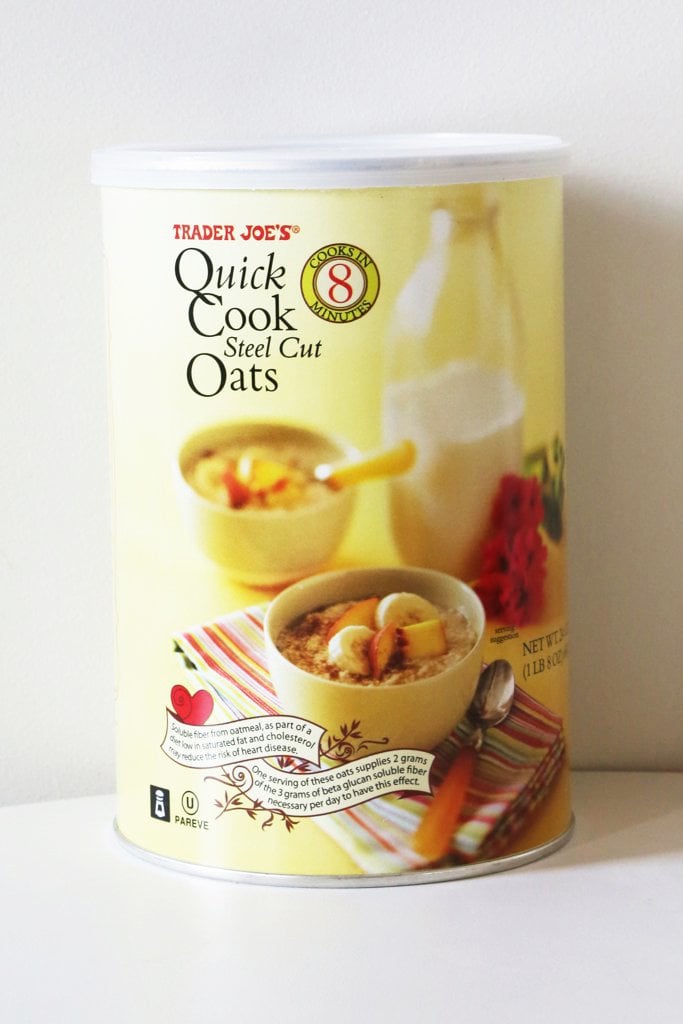 Quick-Cook Steel-Cut Oats
As much as I love the convenience of frozen steel-cut oatmeal, there's no denying that fresh oats taste better. On those mornings when I do have more than four minutes to spare, I'll whip up a batch of Trader Joe's Quick-Cook Steel-Cut Oats ($2, the same price as the frozen box). They cook on the stove in about eight minutes, and since they're plain, I can take them in a savory direction with olive oil and salt (a la Giada De Laurentiis) or sweeten them up with honey and cinnamon.