Chrissy Teigen's Banana Bread Recipe
I Baked Chrissy Teigen's Famous Banana Bread, and It Was Hard Not to Eat the Entire Thing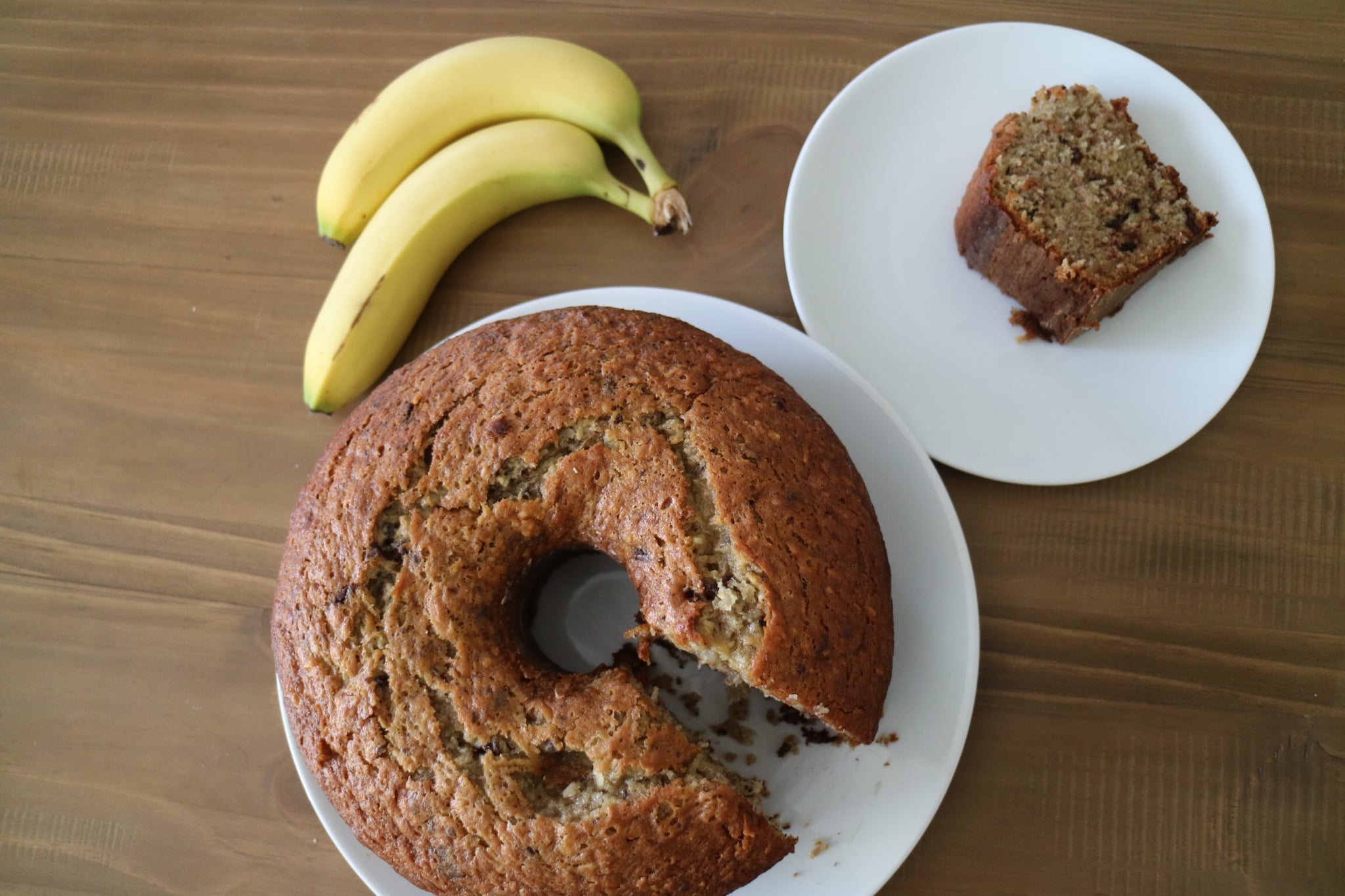 When I think of celebrity chefs, Chrissy Teigen is always, without a doubt, my number one. The Cravings author is behind some of the most delicious recipes, from her creamy cacio e pepe to her sweet and salty Chex Mix chocolate chip cookies. But it's one of her more basic recipes that everyone seems to be trying lately — her famous banana bread from her cookbook Cravings: Hungry For More — and for good reason: it's freakin' delicious.
I've been searching for a really good banana bread recipe, and with all of this extra time at home right now, I've been able to experiment. And anyone who has ever searched for "banana bread recipes" knows just how many there are out there. Which one do you choose?! From my experience, most banana bread recipes turn out dry or overly saturated with the same two flavors, but this one is hands down my favorite. The batch can work as a loaf, a bundt cake, muffins, or really in any way, especially with warm butter or vanilla ice cream. It's like dessert for breakfast, and we are so here for it.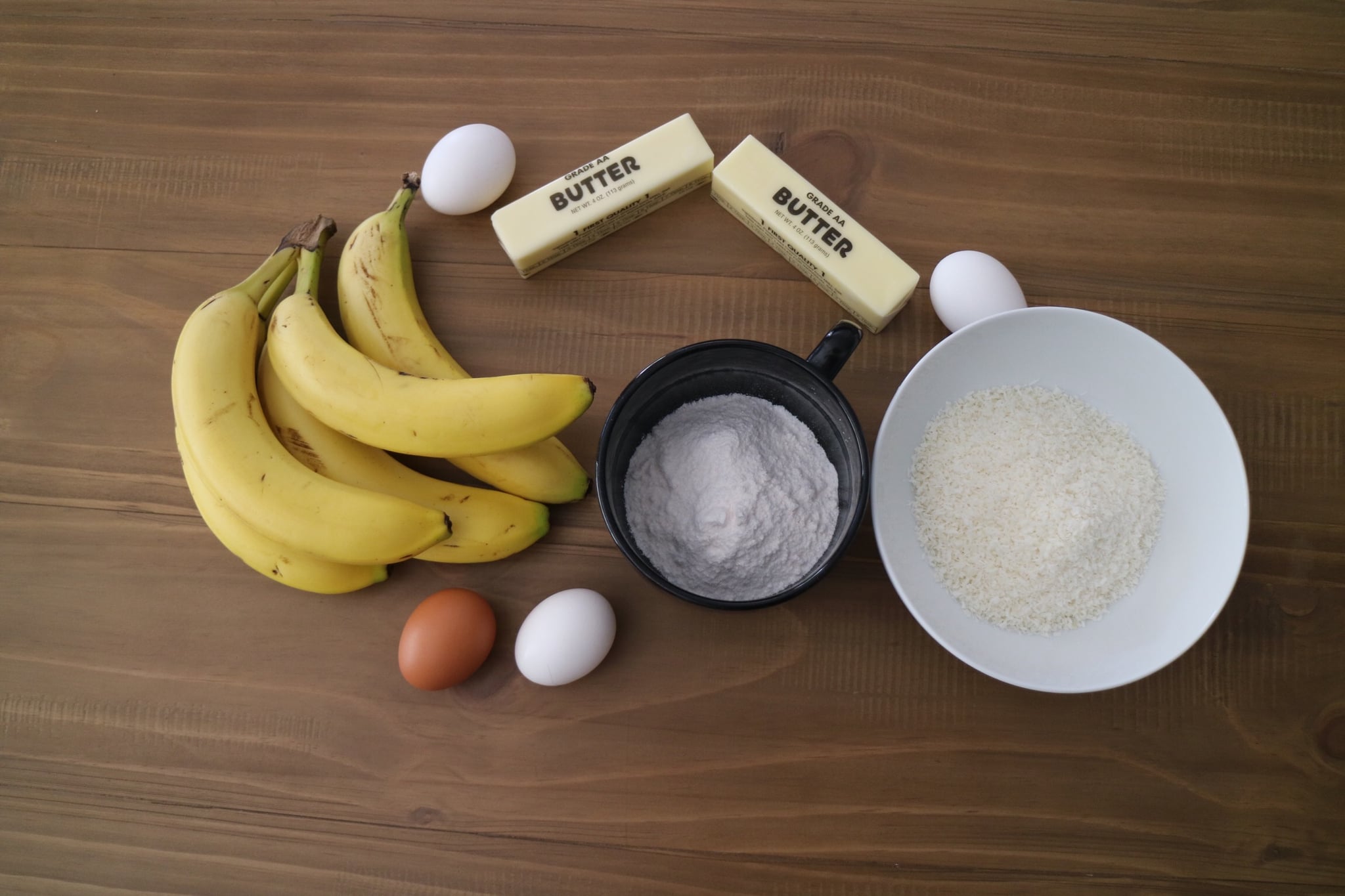 The recipe calls for standard ingredients like sugar and eggs, but there are also a few twists. Not only do you add a whole cup of shredded coconut (something I never thought would compliment banana so well), you also add an entire box of vanilla pudding mix! It's as if Chrissy threw in whatever was leftover in her pantry and somehow came out with the most incredible flavor combination of all time. There's a nice balance with all of the sweetness and the dark chocolate, and even the most skeptical banana fans will go crazy for it.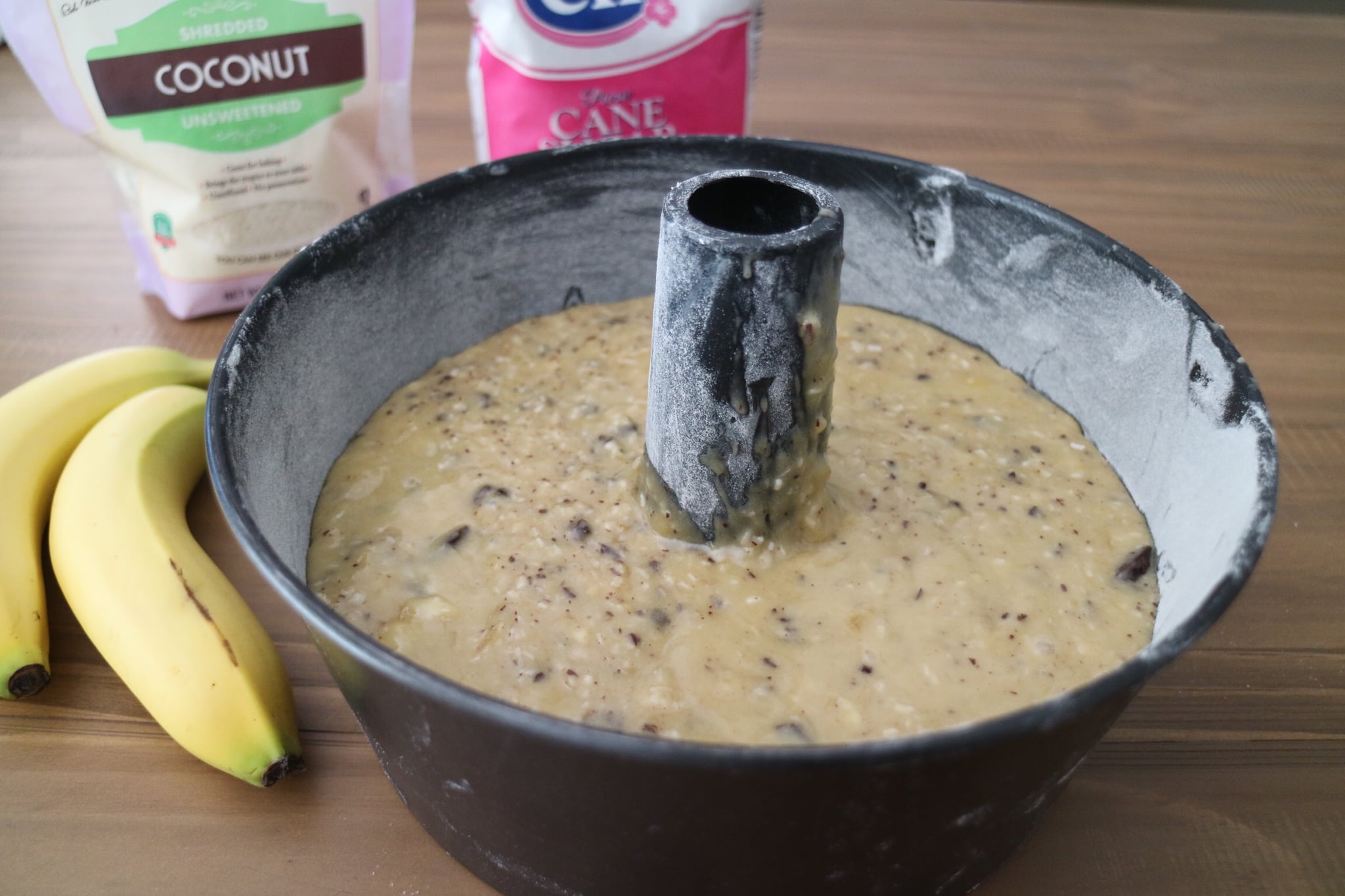 Chrissy Teigen's Banana Bread
Cravings: Hungry For More by Chrissy Teigen
Notes
Gluten-Free: Substitute oat or almond flour instead of all-purpose flour.
Vegan: Use vegan chocolate chips and substitute flax eggs instead of whole eggs.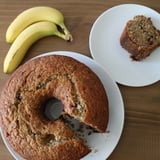 Ingredients
2 cups mashed bananas (about 5-6 bananas)
2/3 cups canola oil
4 eggs
2 cups all-purpose flour (and extra to dust pan with)
2 cups sugar
1 box vanilla instant-pudding mix
1 teaspoon baking soda
1 1/2 teaspoons kosher salt
1 cup unsweetened shredded coconut
1 (3.5 oz) bar dark chocolate (chopped into chunks)
Salted butter optional for serving
Directions
Preheat the oven to 325°F.
In a large bowl, mix the mashed bananas, eggs, and oil and set aside.
In another bowl, mix together the flour, baking soda, salt, sugar, and pudding mix. Mix the dry ingredients into the bowl of wet ingredients, but avoid using a mixer. Do this part manually to keep the end result nice and fluffy.
Chop up the dark chocolate bar. Add that and the shredded coconut to the batter.
Grease the pan (this means rubbing lots of butter all over it) and coat the butter in a layer of flour. Flip the pan upside down to shake out the excess flour.
Bake until the cake bounces back when pressed or if a toothpick comes out clean when poked in. Depending on the pan, your baking time will vary. With a bundt pan, estimate around 60 to 80 minutes, depending on how deep it is. Let it cool for about 10 minutes and flip it onto a clean plate or tray for serving.
Enjoy it warm with butter or a scoop of ice cream! Keep it either refrigerated or left out in an airtight container.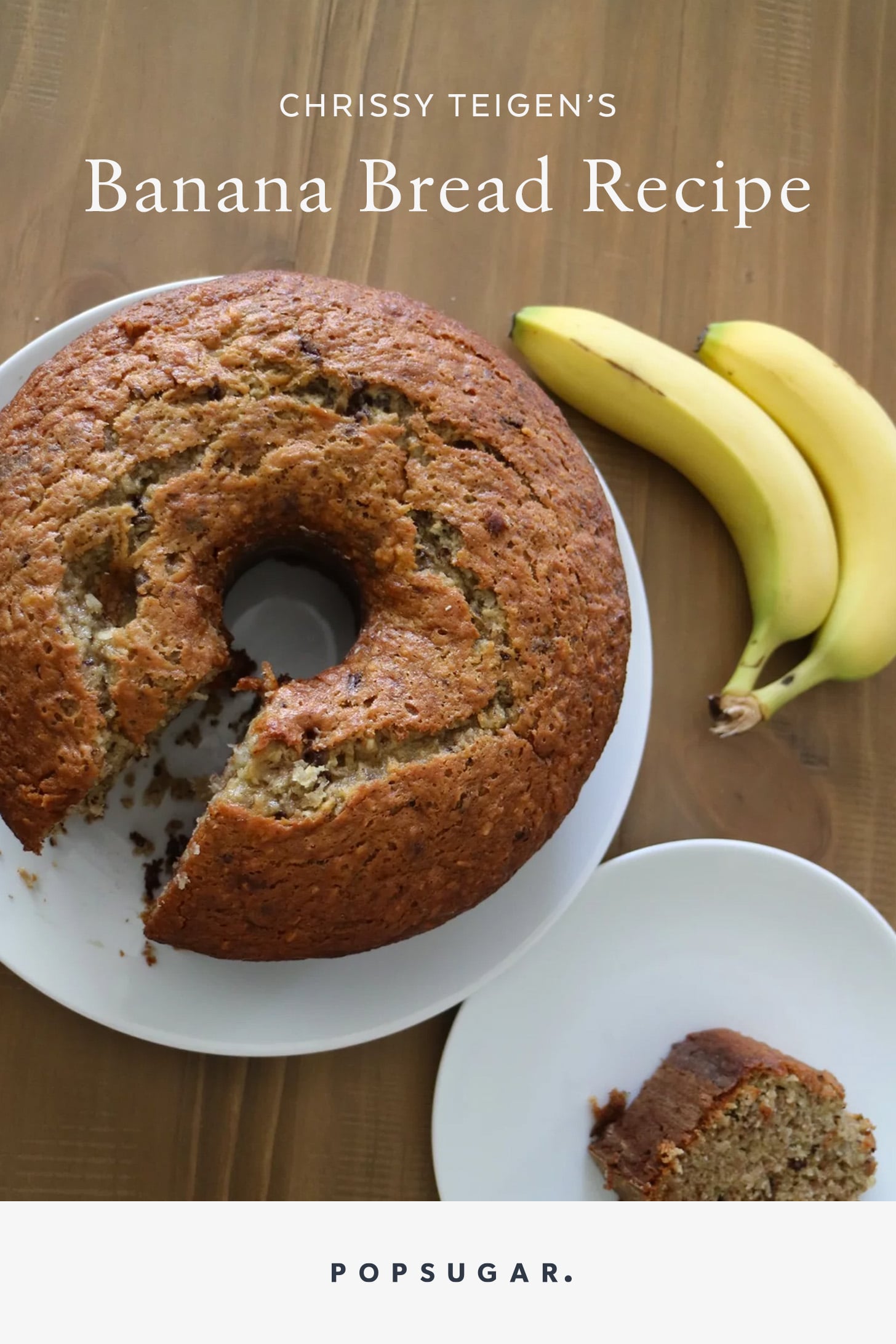 Information
Category

Desserts

Yield

Serves roughly 12

Prep Time

20 minutes

Cook Time

60 minutes

Total Time

1 hour, 19 minutes, 59 seconds
Image Source: POPSUGAR Photography / Emily Forney