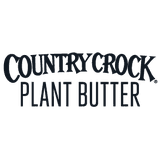 Who says Spring cleaning is just for the home? Alongside
Country Crock® Plant Butter
, we're sharing easy, actionable ways to eat healthier without feeling deprived.
In recent years, clean eating has turned into something so much more important than just dieting. Sure, committing to eating clean can help with weight management, but it's also been shown to have other significant health benefits — both physical and mental. From helping to normalize your gut microbiome to boosting energy levels, making small swaps to cleaner food options can make a huge difference in your day-to-day life. Plus, many of those swaps are just as delicious, if not more so, than their less-health-conscious alternatives! Keep reading for five easy ways you can clean up your eating habits that won't make you feel like you're sacrificing taste.
It's no secret that refined sugar (i.e. processed sugar found in artificial sweeteners, soda, processed foods, and more) has become something of a pariah. It has been linked to cardiovascular disease, diabetes, some cancers, chronic inflammation, high blood pressure, liver disease, and obesity, not to mention the effect it has on skin due to its inflammatory properties (hello, acne and eczema). If you're trying to limit your consumption of refined sugar, it's best to stay away from things like soda and even artificially sweetened fruit or coffee drinks. Flavored yogurt and cereal, baked goods like cakes and cookies, and foods like ketchup and cured meats are also heavy on the refined sugar.
If you still need to appease your sweet tooth, look to honey. Yes, honey is still primarily made up of sugar, however it has less fructose content, meaning it raises blood sugar more slowly than processed sugar. Honey is made from a natural process, so it contains some other trace elements that benefit your health — think: amino acids, antioxidants, enzymes, minerals, and vitamins.

Carbohydrates get kind of a bad rap — an essential building block of the body, they provide energy, but depending on the type of carb, it can get converted into glucose (aka sugar) when digested. There are two major kinds of carbs: simple and complex. Simple carbs come from natural sources like vegetables, fruits, legumes, potatoes, and whole grains and are generally classified as good for you.
Complex carbs are processed foods like white bread, rice, and pasta — these foods lack the natural fiber that makes simple carbs healthy, so they're considered to just be empty calories that can do more harm than good. So when we say swap out carbs for veggies, we're really talking about complex carbs. Instead of pasta, use a spiralizer to turn zucchini into "zoodles," or use cauliflower as a sub for white rice.

Dairy can be complicated — while dairy products contain important nutrients like calcium, vitamin D, and protein, it's easy to go way overboard with things like cheese, cream, butter, and sweets, which are high in saturated fat. Plus, many people eat vegan, aren't able to digest dairy, or have allergic reactions to it. So when trying to eat clean, it's a smart choice to go plant-based, especially for your butter intake.
Country Crock® Plant Butter is made from plant-based oils like avocado oil, olive oil, or almond oil. It is vegan, gluten-free, and kosher and is jam-packed with flavor and creaminess that rivals traditional dairy butter. It's also more environmentally friendly — Plant Butter production results in less than half the carbon footprint of dairy butter production. It's a win for your body and the planet.
There's certainly no denying that some fried foods are insanely delicious, and of course, if your health allows it, you should feel free to indulge every now and again. However, fried foods can have a seriously detrimental effect on your health, especially when eaten on a regular basis. Fried foods are high in calories, fat, and salt, which can cause obesity and raise your levels of bad cholesterol, putting you at a higher risk of stroke, cardiovascular disease, and type 2 diabetes.
When foods are cooked in hydrogenated oils (as is the case in most fast-food restaurants), they're high in trans fats, which are a main cause of heart disease. Grilling your meats and vegetables allows the natural flavors to come through, all while excess fat drips off instead of being re-absorbed — it's good for your health and your taste buds.

The main problem with processed foods is all the additives — you never really know exactly what it is that you're eating. They could contain processed sugar, extra sodium, or other hard-to-pronounce ingredients that could be doing harm. When you're on the path to clean eating, it's safest to stick to fresh foods, whether it's fruit, meat, or anything in between.
A handy trick for managing your fresh-food intake is actually writing out recipes and shopping for the exact ingredients. Make it a habit to go to your local farmers market or hit the grocery store once a week to stock up on the fresh foods you need for the week. You'll start to notice the difference in how you feel in no time.

SHOP COUNTRY CROCK® PLANT BUTTER
Credits: Editor: Aviel Kanter; Art Director: Colleen Lennon; Photographer: Chelsie Craig; Prop Stylist: Stephanie Yeh; Food Stylist: Micah Morton; Producer: Alex Friedlander