Copycat Disney Turkey Leg Recipe With Photos
This Copycat Disney Turkey Leg Recipe Will Immediately Transport You to the Magic Kingdom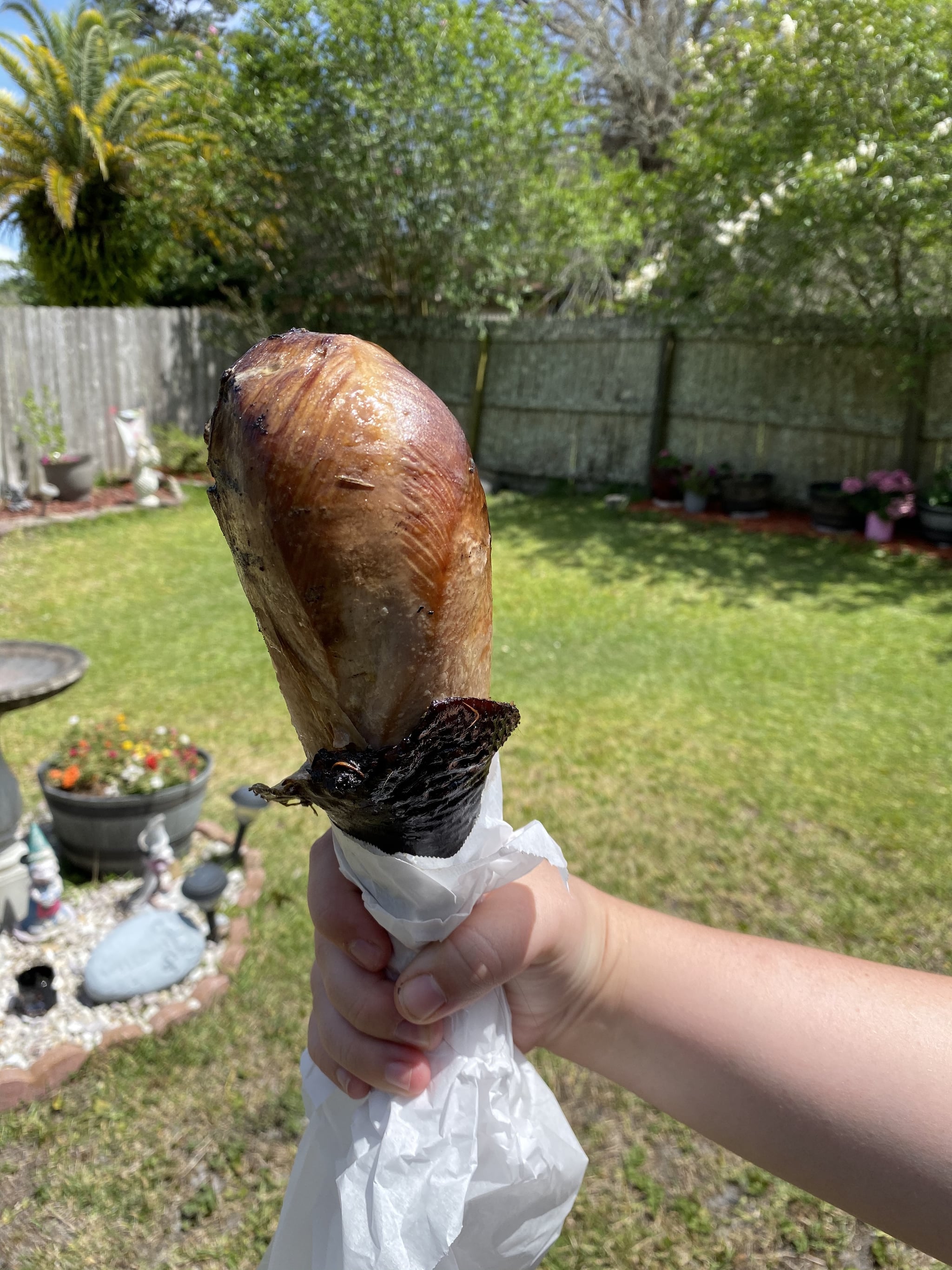 One of the most iconic snacks at the Disney parks are the massive turkey legs. These monstrosities can be found at both Walt Disney World and Disneyland, and come with a hefty amount of smoked meat to gnaw at while waiting for a parade or fireworks show. If you're looking to bring a bit of Disney magic (or, you know, flavor) into your home, making this beloved snack is the thing to do it. In fact, trying this turkey leg after it was done instantly brought me back to my childhood, walking through the Magic Kingdom with my parents and sharing a juicy, meaty snack.
What's really important when making this copycat Disney recipe is the brine, which allows more flavor to get into the meat without having to put a rub or bbq sauce on it that could burn during the smoking process. You're going to want to let the turkey leg sit in the brine as long as possible, and for the best flavor, brining overnight is optimal.
Once that's done, pop the turkey legs in the smoker and rotate them every once in a while. After about three hours, you'll open the smoker back up you'll have a turkey leg fit for a king. Don't be discouraged if the skin of your turkey leg starts to pull back and shrink, though — that just means it's super crispy since most of the moisture has left it. Get the full recipe below!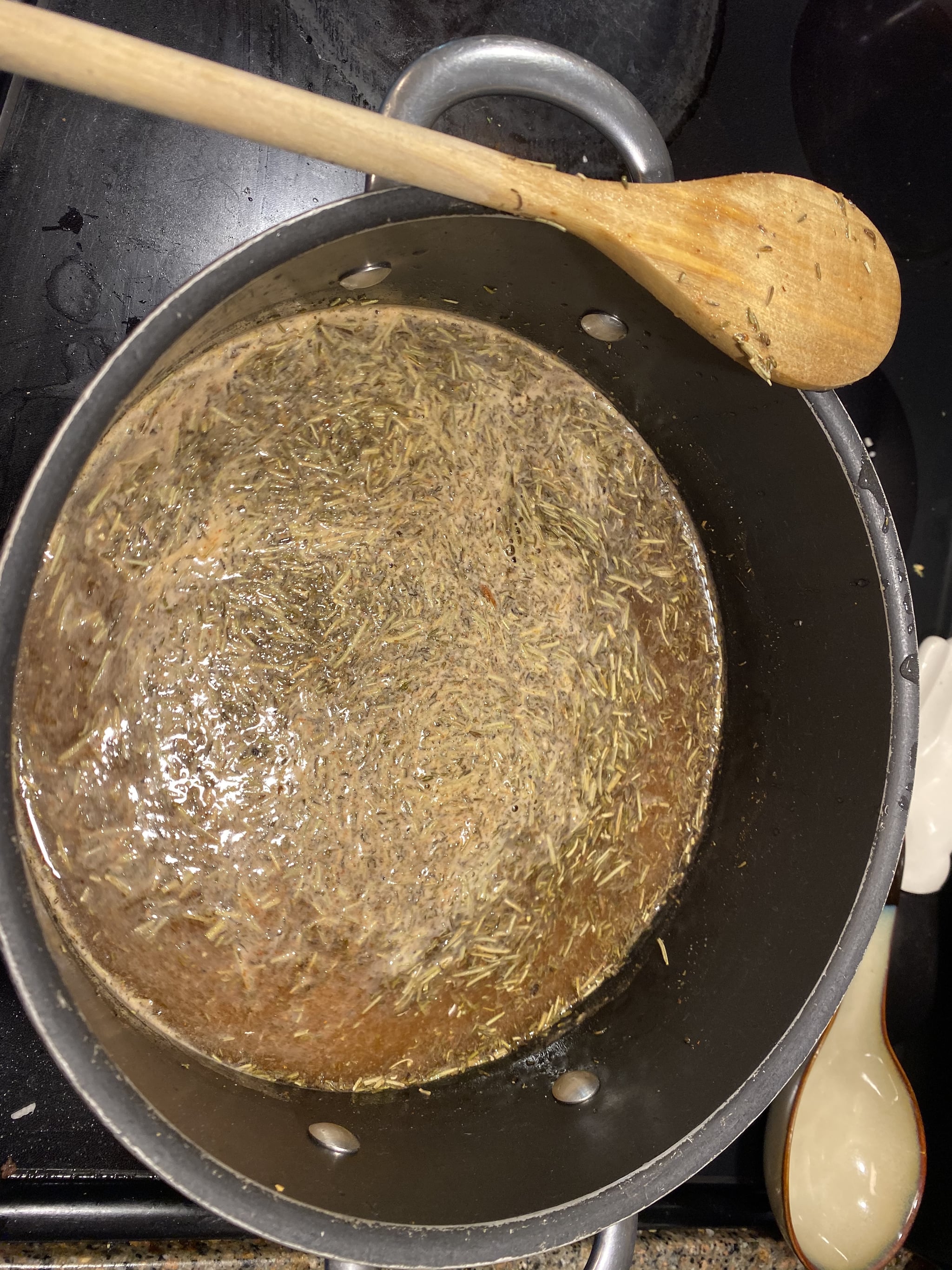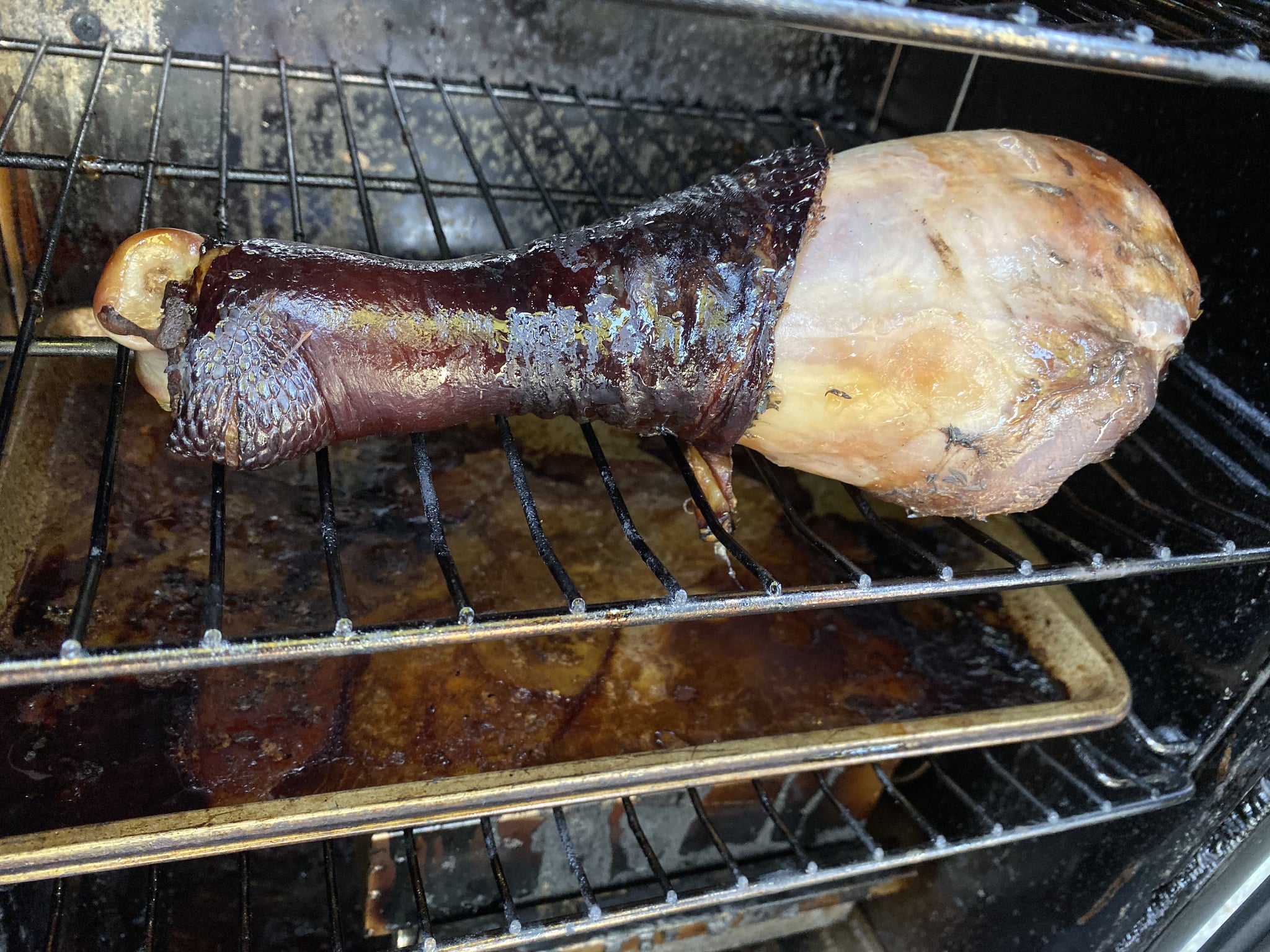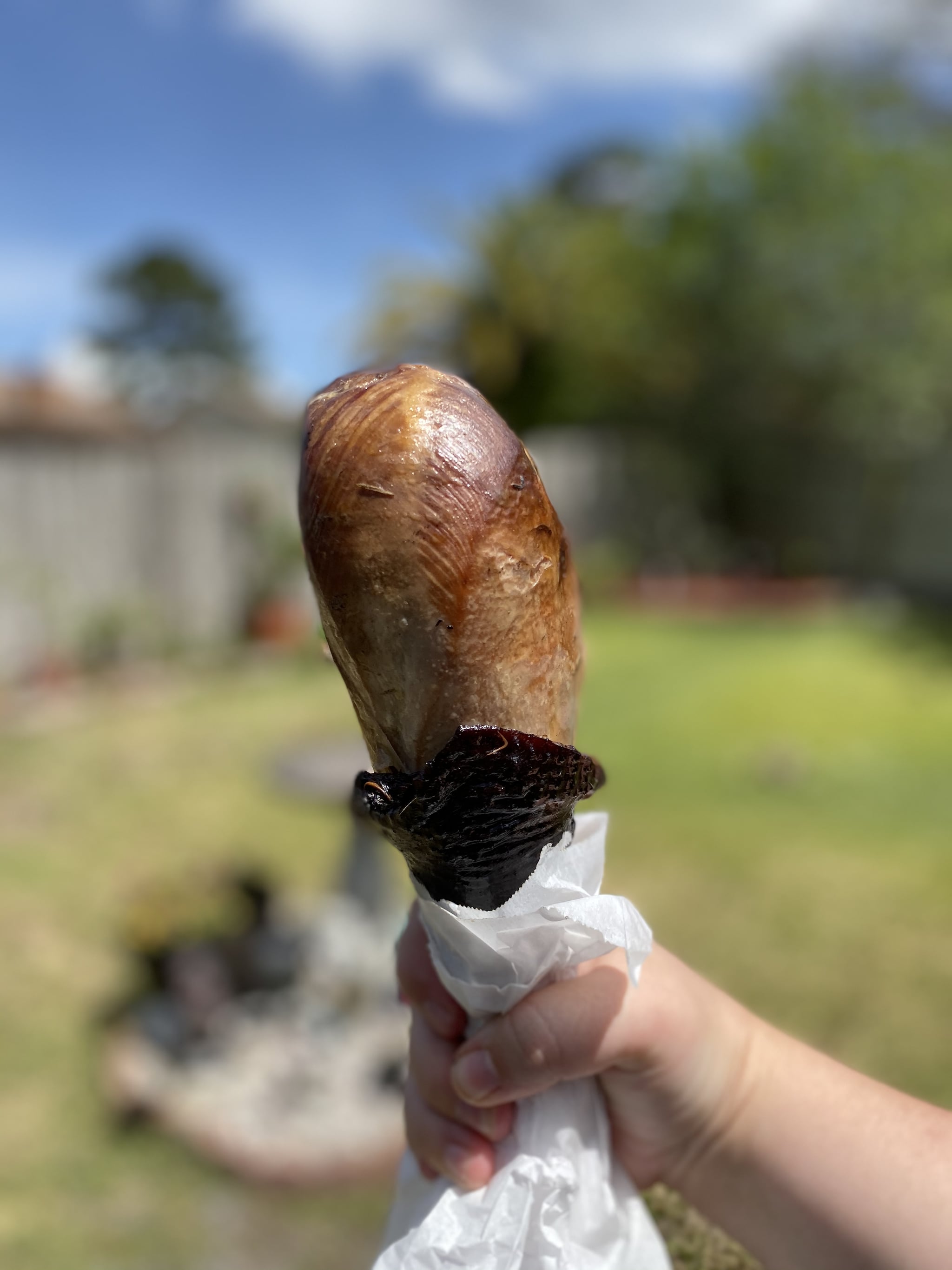 Copycat Disney Smoked Turkey Legs
The Woks of Life
Notes
You can use a traditional charcoal or electric smoker for this recipe. Both smoking techniques will use smoking wood chips, either apple or hickory. Do not forget to soak your wood chips for at least 30 minutes before adding them to the smoker. The wet chips will create smoke and add flavor to your turkey legs.
Ingredients
Brine:
1 gallon water
1 cup salt
1/2 cup brown sugar
3 tablespoons garlic powder
3 tablespoons onion powder
3 tablespoons dried thyme
3 tablespoons dried sage
1 1/2 tablespoons black pepper
1 teaspoon ground cloves
1 teaspoon ground allspice
1 tablespoon paprika
1 teaspoon liquid smoke
Additional ingredients:
10 turkey legs
Directions
Combine all of the brine ingredients in a large pot and bring to a boil. Once boiling, take off the heat and add in ice to cool the brine down. Once cool, transfer to a cooler or large bucket and drop in turkey legs. Let sit in a cool space overnight.
The next morning, set up your smoker as you like with charcoal and wet wood chips, or just wet wood chips. Let the smoker heat up to at least 275 degrees.
Before adding the turkey legs to the smoker, rinse the brine off of the skin and pat them dry. This will render a more crispy skin.
Place the dried turkey legs into the hot smoker and let sit for at least three hours, checking on them periodically to rotate and add more wet wood chips.
When the skin gets a nice dark mahogany color the turkey legs are done. Take off the smoker and eat while hot.
Information
Category

Snacks

Yield

10 turkey legs

Prep Time

12 hours

Cook Time

4 hours

Total Time

15 hours, 59 minutes, 59 seconds
Image Source: POPSUGAR Photography / Megan duBois