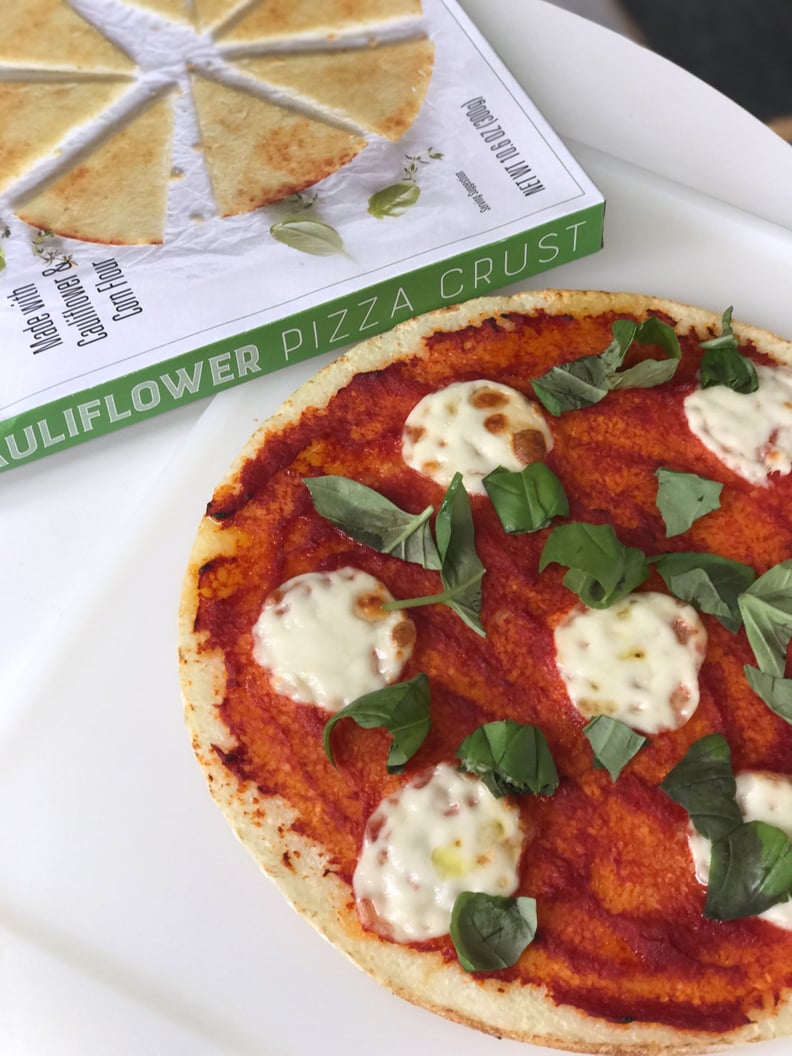 POPSUGAR Photography | Michele Foley
POPSUGAR Photography | Michele Foley
Adaptable is the name of the game with these multiuse, sent-from-the-heavens foods, all available year-round at your nearest Trader Joe's. They could be cooked millions of ways, but here are a few dozen easy ideas to make the dinner-planning part of your life just a bit simpler. From carrot spirals that make a quick and simple pasta replacement to frozen vegetable tacos that can be whipped up in minutes, midweek dinners just got a whole lot less complicated (and healthy, too!). However you decide to use these convenient Trader Joe's staples, once you try them, you'll want to add them to your shopping cart for years to come.
— Additional reporting by Haley Lyndes
Prices and products may vary by Trader Joe's location.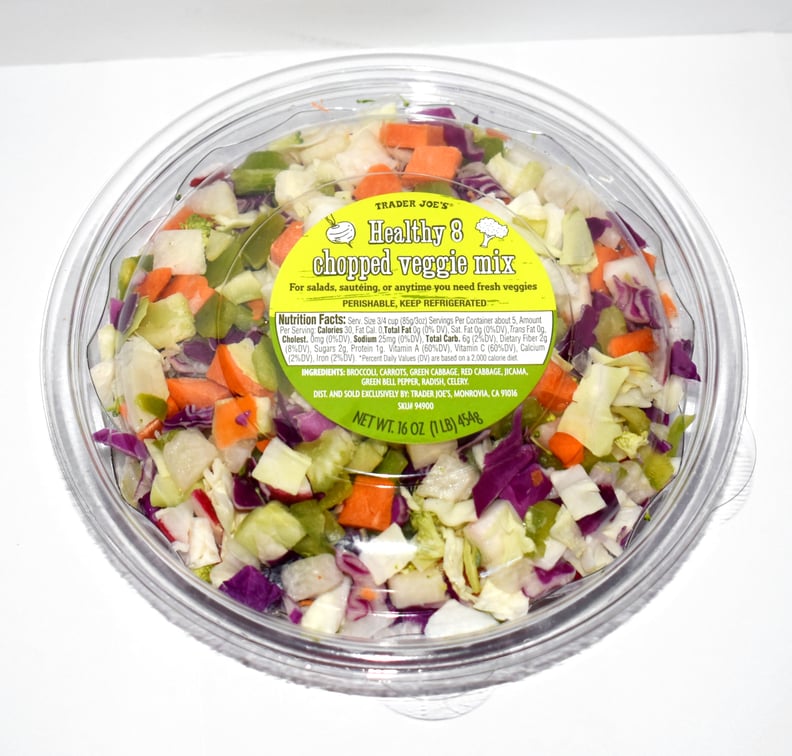 Trader Joe's Healthy Eight Veggie Mix
This colorfully crunchy mix of carrots, cabbage, celery, broccoli, and more is basically a meal starter pack. Whatever fate you choose for this handy-dandy product — whether it be a crunchy chicken salad, spring rolls, or a veggie rice and beans — the hardest part will be opening the container.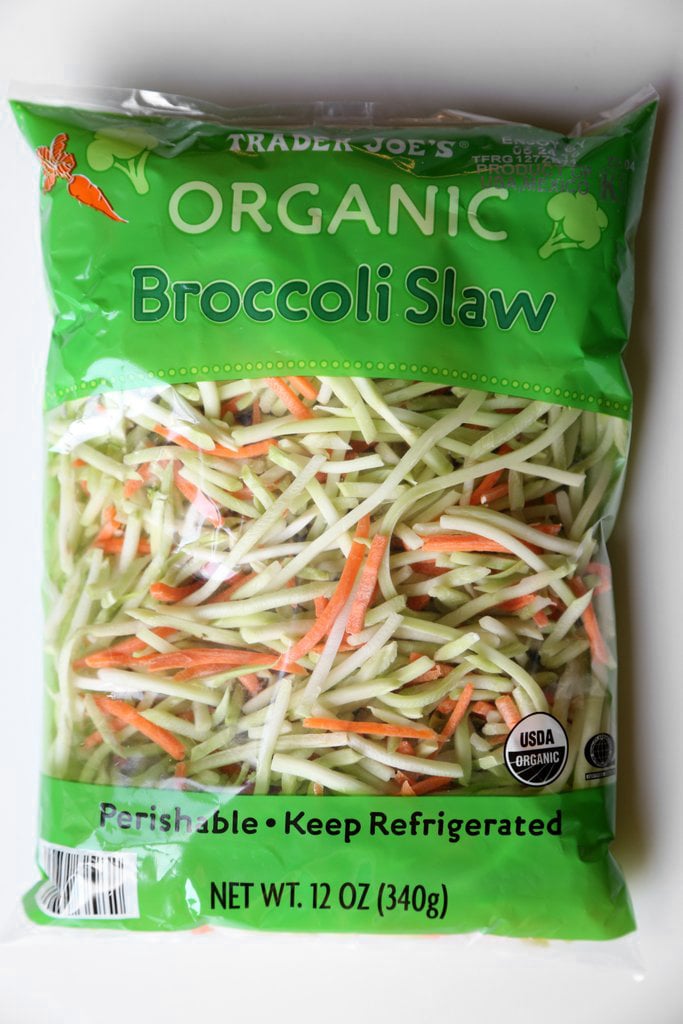 Trader Joe's Organic Broccoli Slaw
This crunchy and colorful veggie blend is easy to throw in a salad or on a sandwich, but it also makes a great base for a more substantial dish. Enjoy the mix cold in a healthy coleslaw or hot in a spicy chicken burger.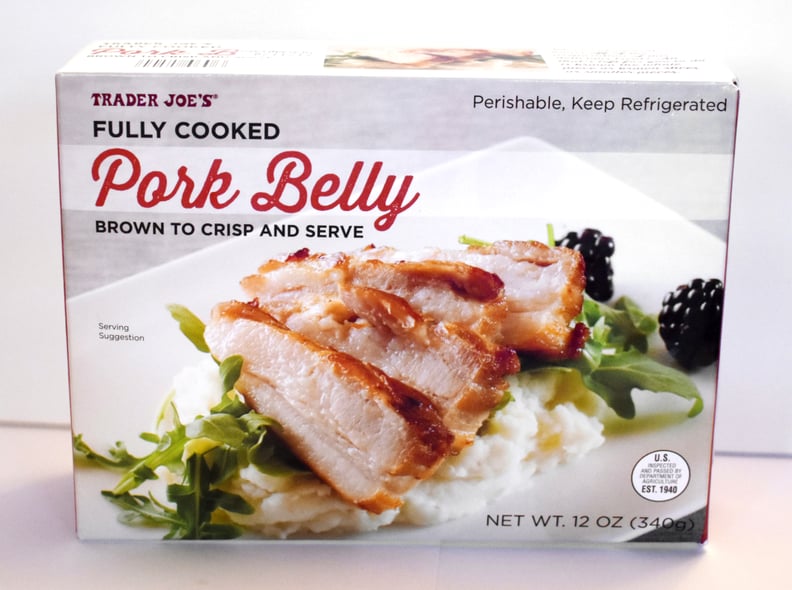 Trader Joe's Fully Cooked Pork Belly
Trader Joe's pork belly is the new bacon. It's not hard to see why, considering its ability to make pappardelle with wine sauce, tacos, and Banh Mi Sandwiches even tastier with its rich, salty deliciousness.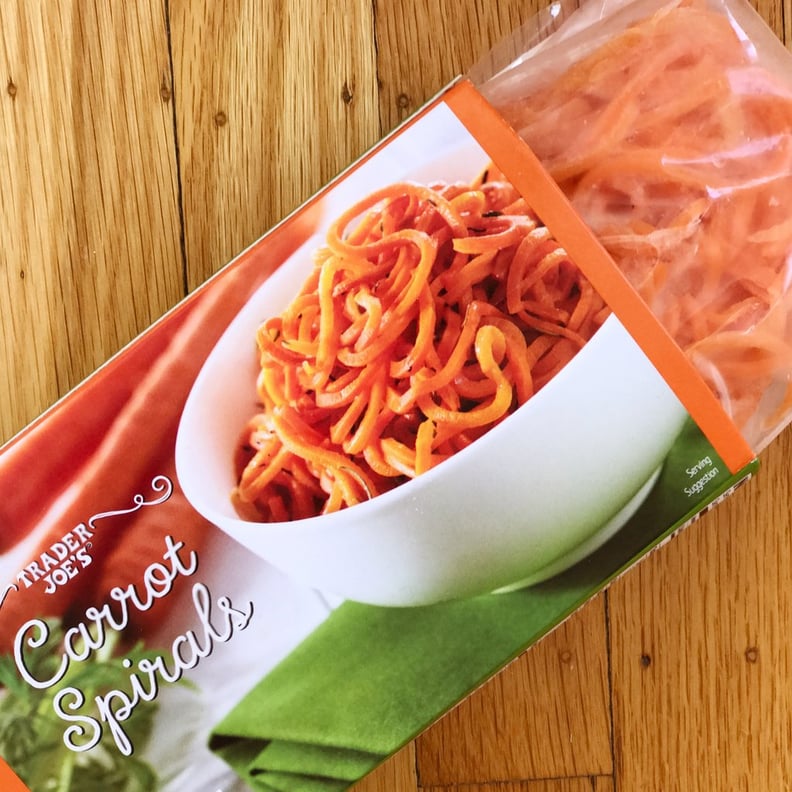 Trader Joe's Carrot Spirals
Trader Joe's does all the spiralizing work for you with these cute and curly carrot spirals. Try them sautéed in olive oil as a quick side dish, or treat them as noodles with this recipe for carrot fettuccine.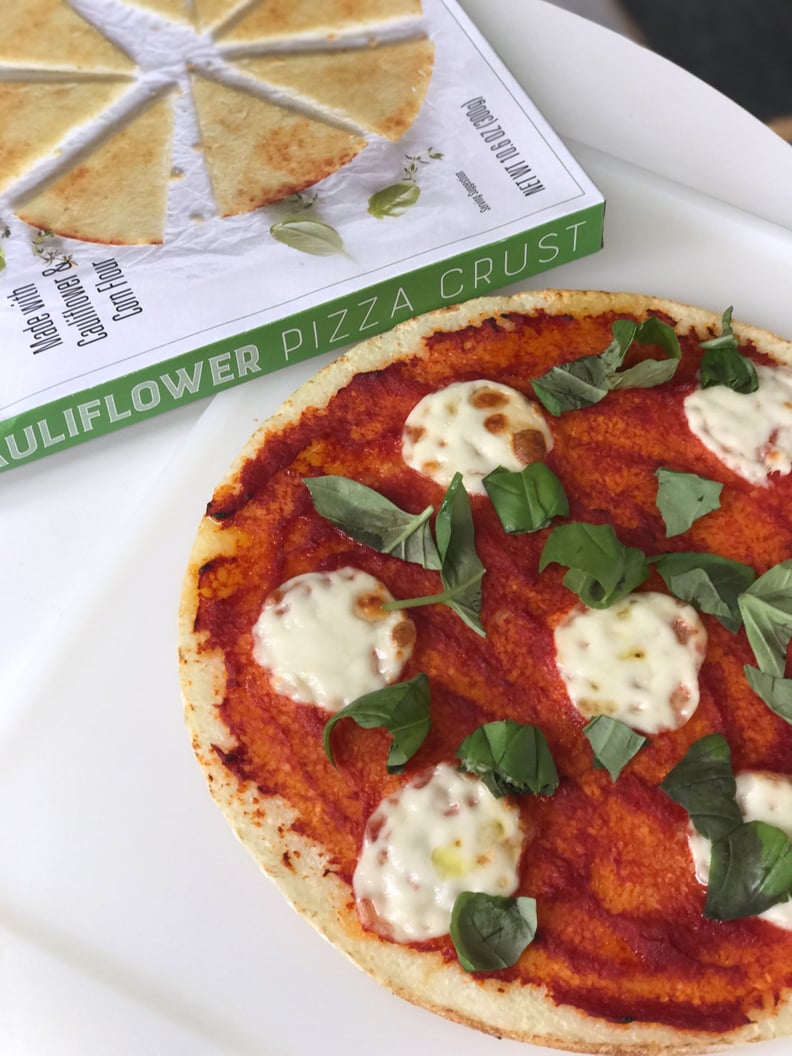 Trader Joe's Cauliflower Pizza Crust
While rejoicing in the fact that you're saving light years of time by not having to make your own cauliflower crust, rejoice more in your endless topping options for this lifesaving new product. Stick to basics with a margherita pizza, get fancy with a BBQ chicken pizza, or change the game by cutting the crust into cheesy garlic breadsticks.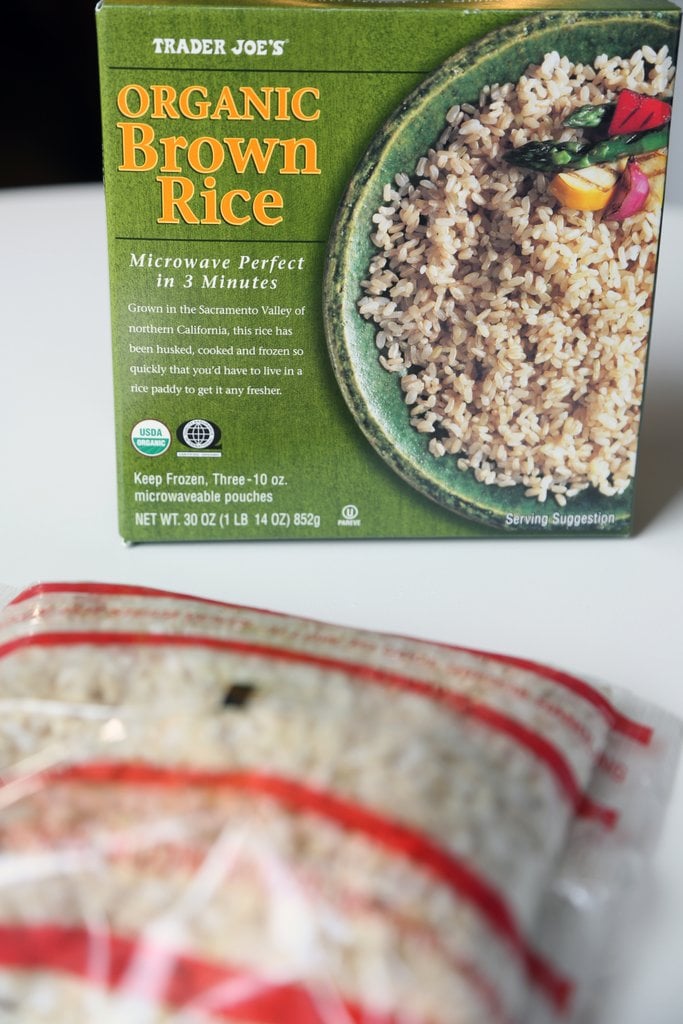 Trader Joe's Organic Brown Rice
These practical packs of cooked brown rice are ready after just three minutes in the microwave, which means that making rice bowls can, in fact, be even easier. Take a whack at whipping up a chicken broccoli stir fry — or perhaps try a delicious brown rice risotto.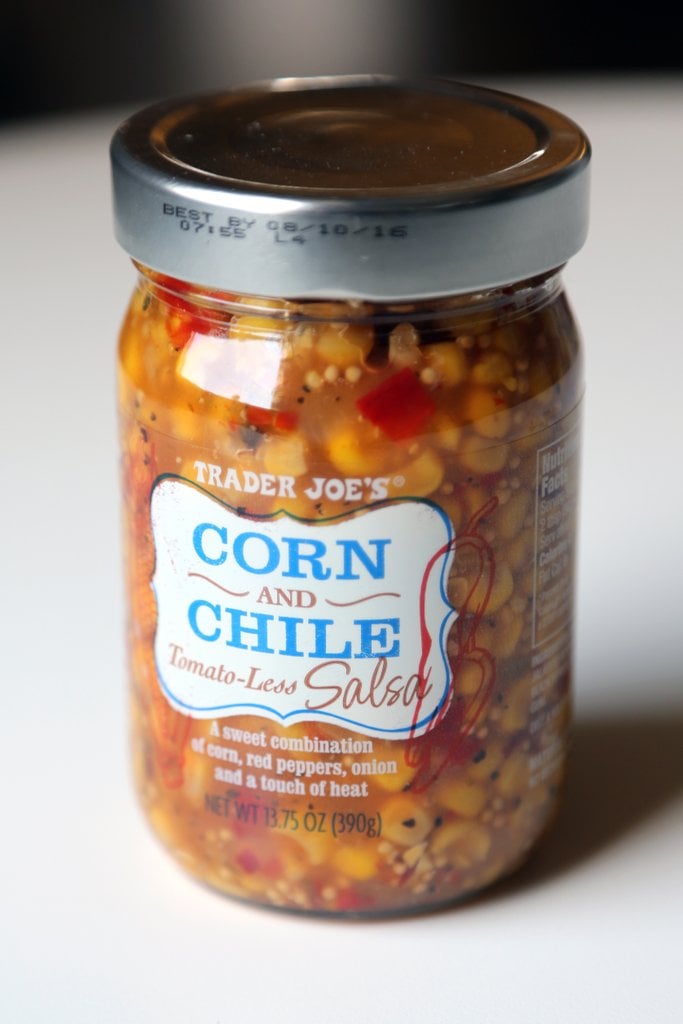 Trader Joe's Corn and Chile Tomato-Less Salsa
This sweet salsa's destiny extends beyond tortilla chips, as it marries perfectly with seafood in fish tacos or with avocado and black beans in a homemade corn salsa salad.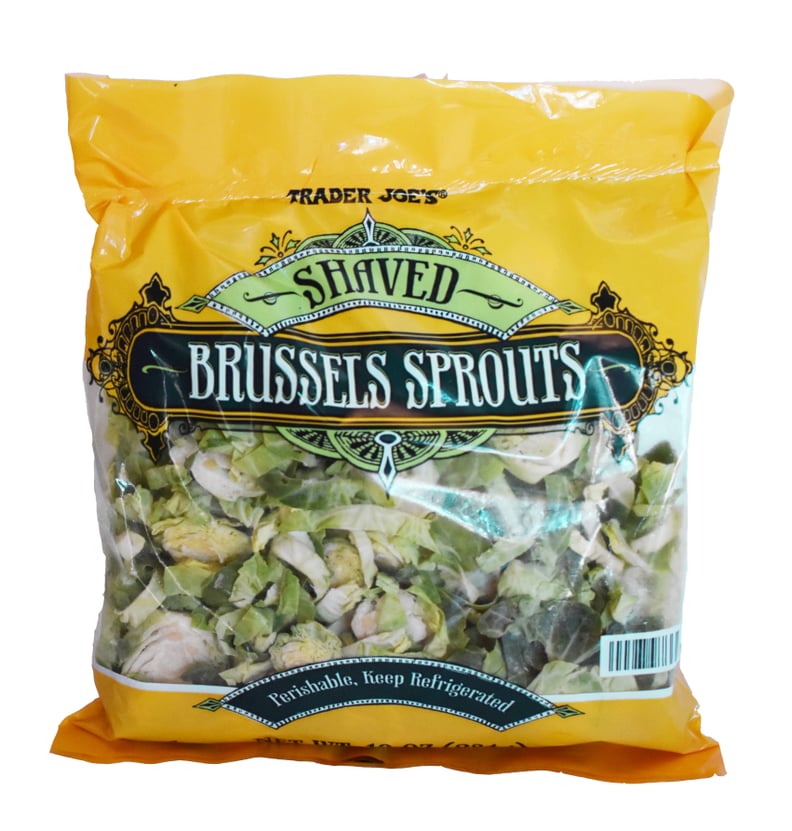 Trader Joe's Shaved Brussels Sprouts
There's no need to shave your own brussels sprouts when Trader Joe's kindly takes care of it for you. Just tear open the bag and add the sprouts to four cheese ravioli or create your own slaw.
Trader Joe's Organic Riced Cauliflower
Seasoning options are infinite with these tiny cauliflower morsels. Turn them into fried "rice," fritter 'em up, or transform them into a Tex-Mex casserole.
Trader Joe's Turkey Burgers
These flavorful, protein-packed patties give you the juicy taste of a day of grilling — minus the sweating over the grill. Lay them on a bun or lettuce wrap for a dinner fit for a queen.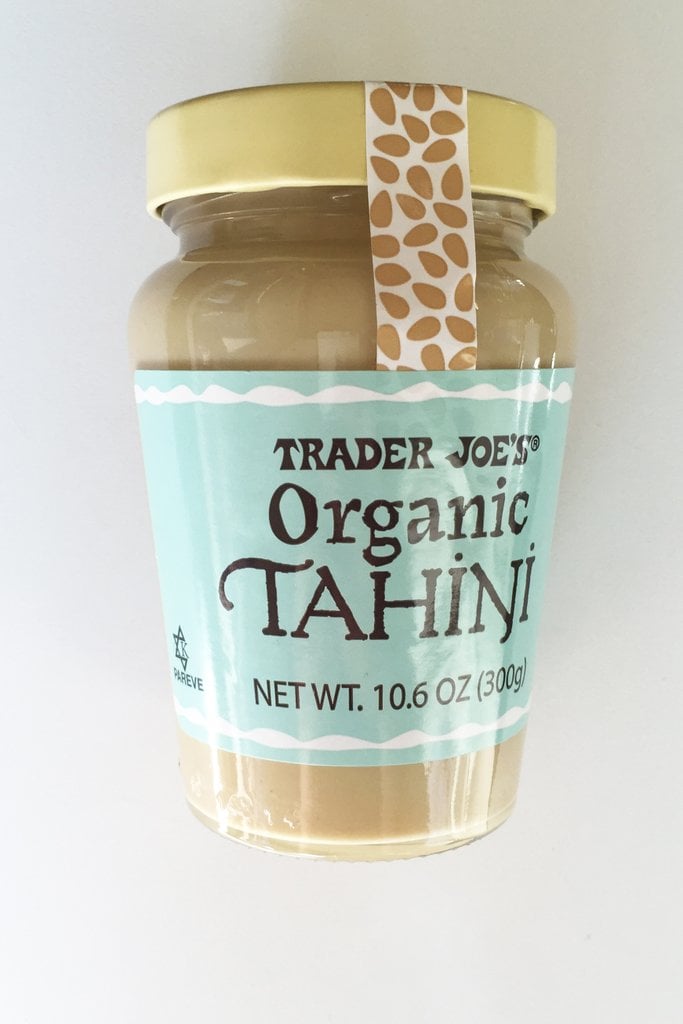 Trader Joe's Organic Tahini
Pick up this bargain jar of ground sesame seeds, and prepare a money-saving batch of homemade hummus.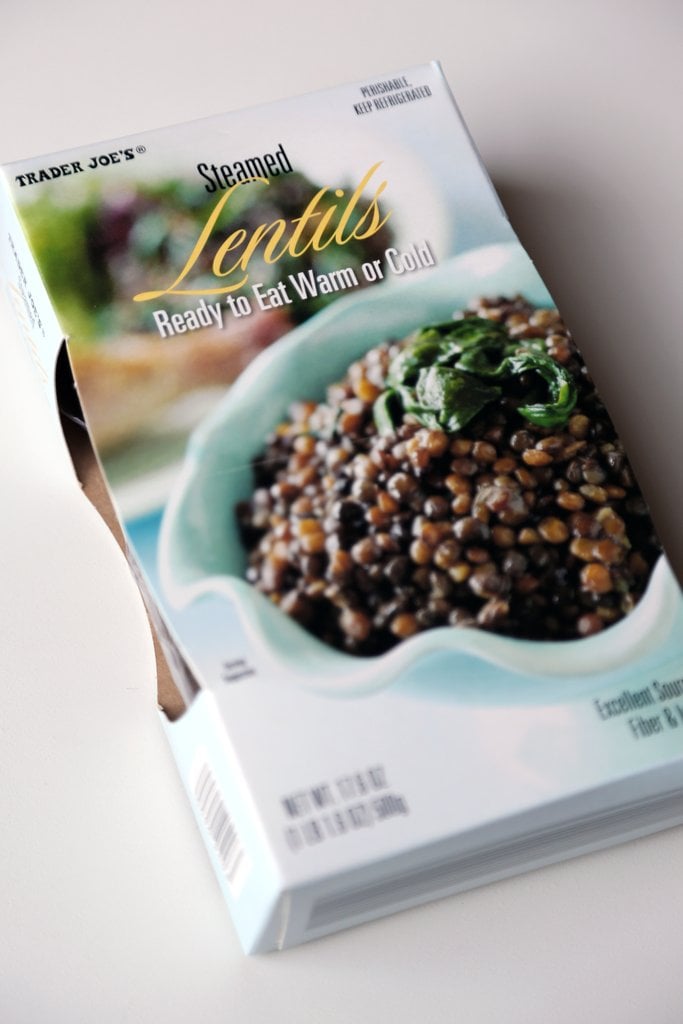 Trader Joe's Steamed Lentils
Treating your body as a temple is easy with these ready-to-eat bites of healthiness. Put together a quick lentil salad or satisfy your sweet tooth with something like lentil carrot bars.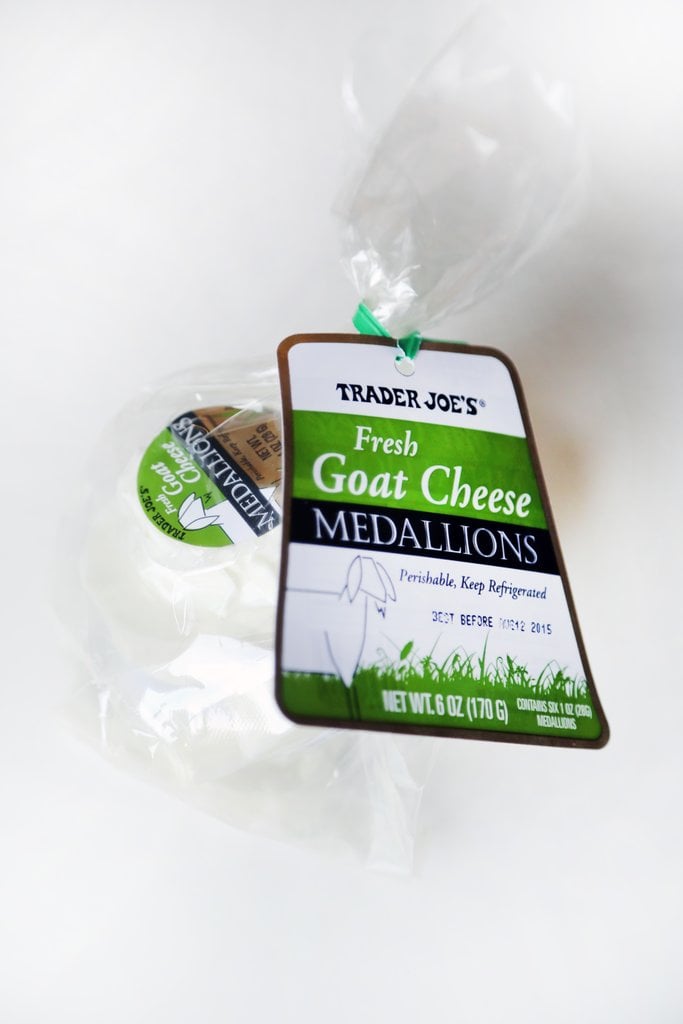 Trader Joe's Fresh Goat Cheese Medallions
Lunch or dinner for one is made effortlessly efficient with these tangy, creamy, single-serving wheels of joy. Use these medallions in everything from your morning scrambled eggs to your midday goat cheese crostini.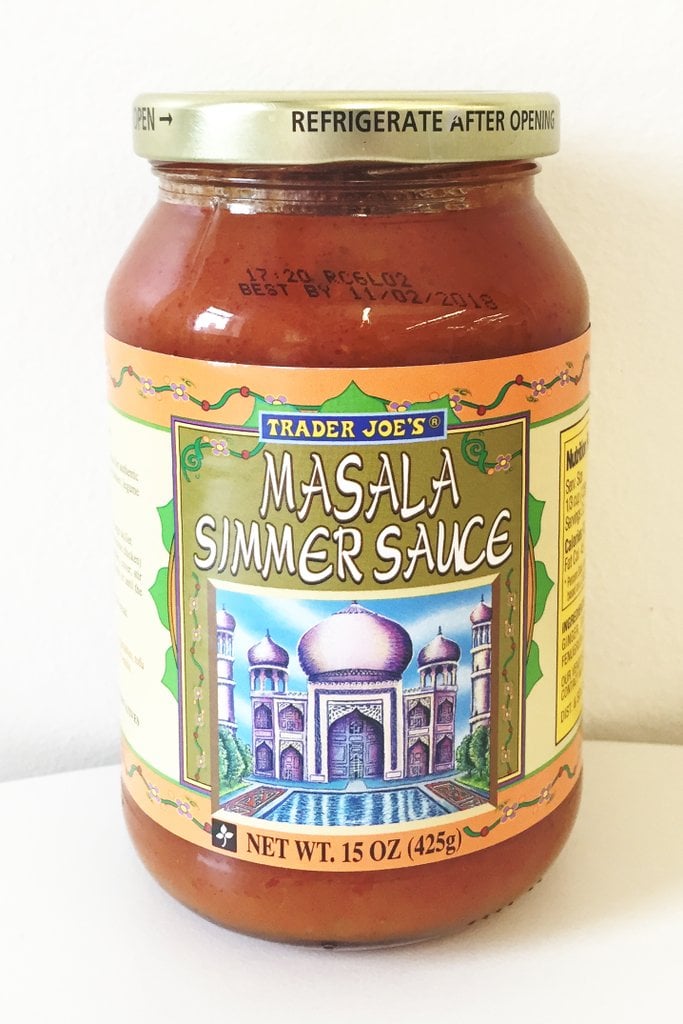 Trader Joe's Masala Simmer Sauce
This simmer sauce is ideal for when you are craving Indian takeout but just can't find the will to leave the house. Add chicken and rice for a quick and easy tikka masala or whip up some delightful mini masala meatballs.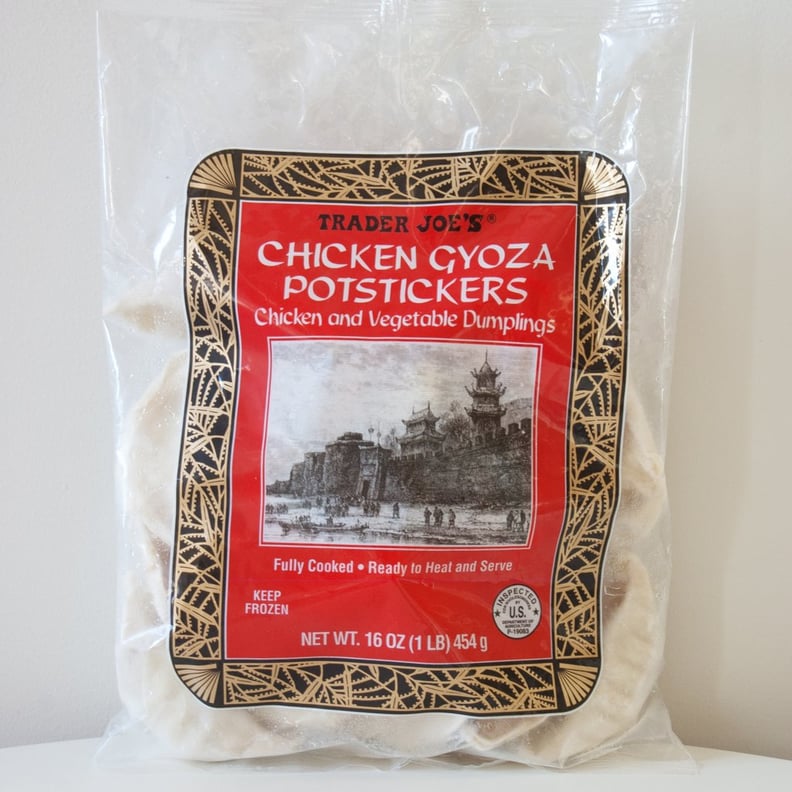 Trader Joe's Chicken Gyoza Potstickers
Serve these bad boys with rice and kimchi, or turn them into a potsticker soup, and no one will know you got them from the freezer aisle.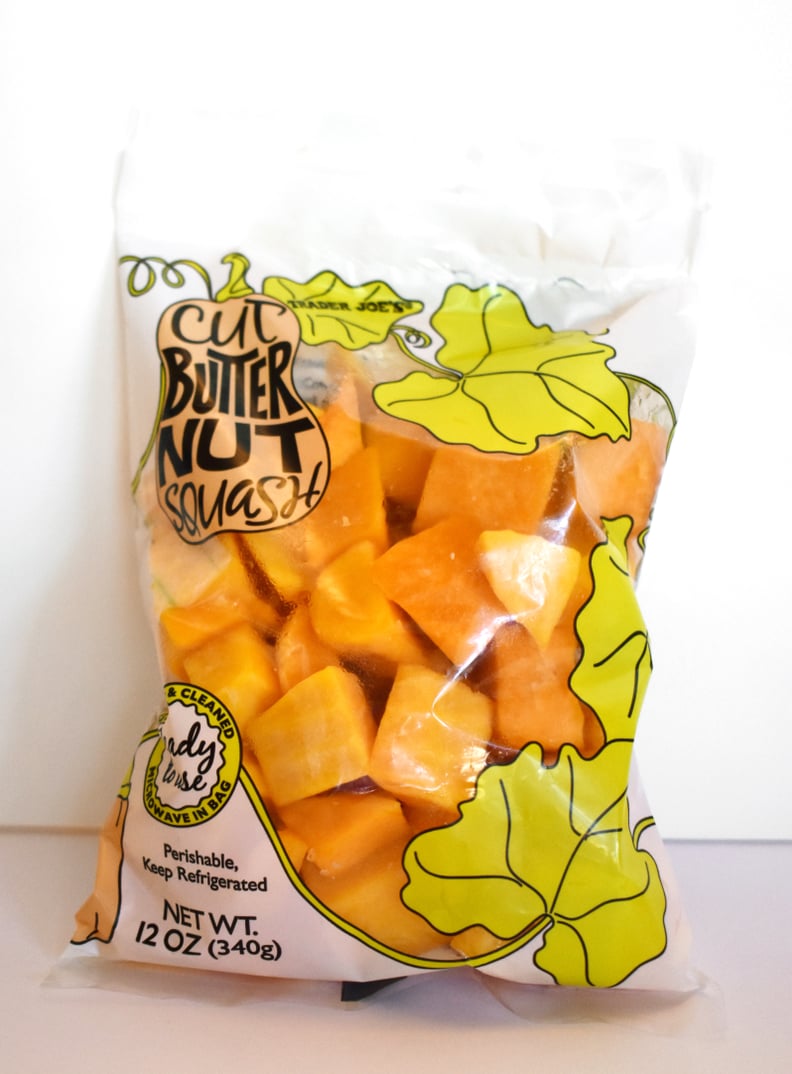 Trader Joe's Cut Butternut Squash
Ditch the cutting board and go straight for the pan with these precut pieces of butternut squash, ready for a tasty squash stuffing, pasta casserole, or brie pizza. For a satisfying side to any main course, break out the olive oil for a foolproof roasted butternut squash.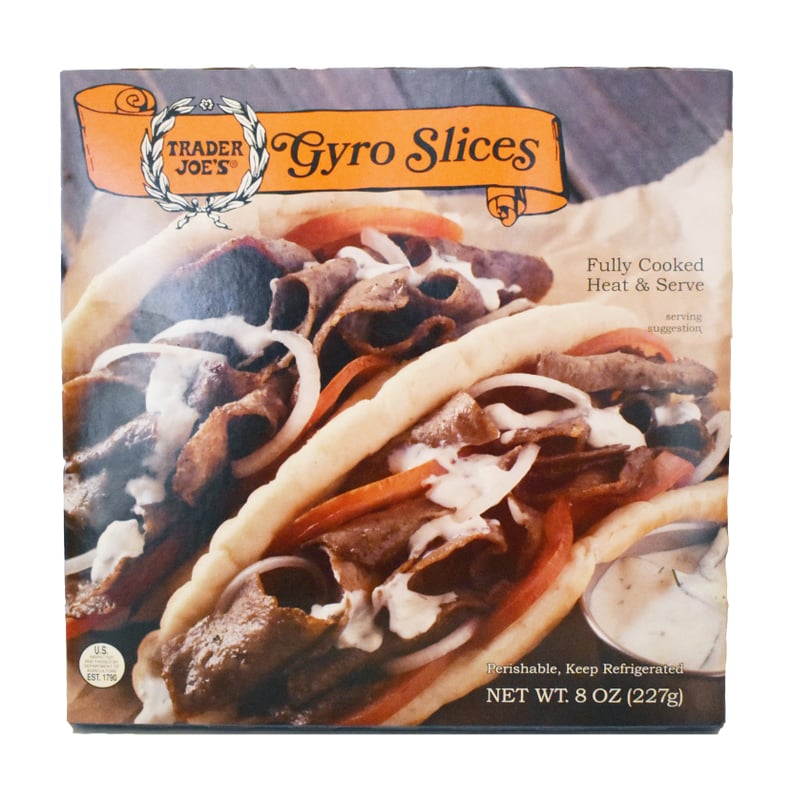 Trader Joe's Gyro Slices
A brief Greek getaway is just a drive away with these delectable slices of Greek-style lamb. Go Greek with gyros on homemade pita or make tzatziki sauce just once, and you'll be obsessively buying these again and again.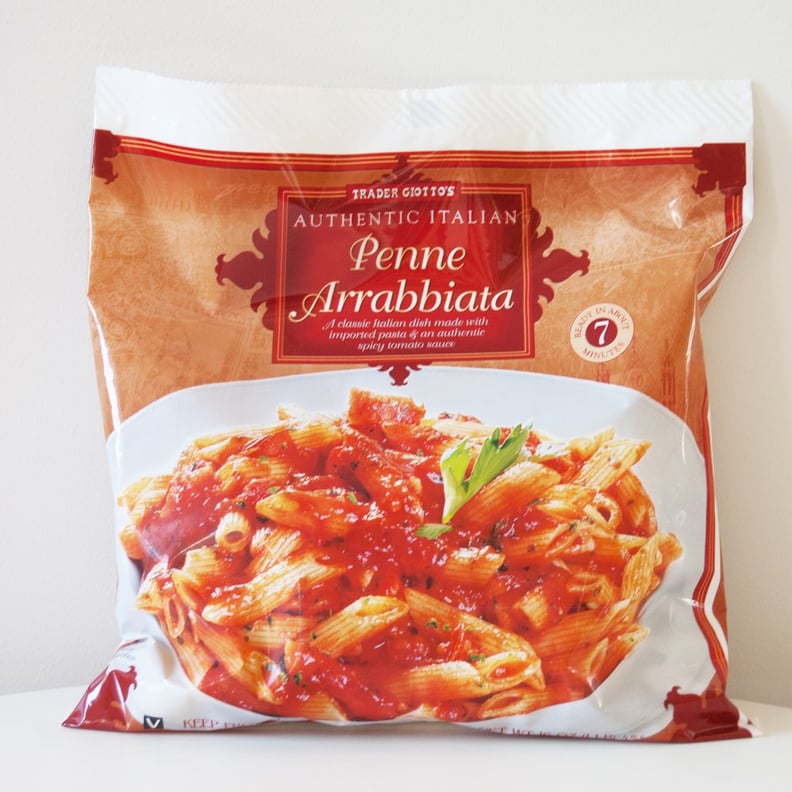 Trader Joe's Penne Arrabbiata
This spicy Italian classic is conveniently packaged and ready for additions like spinach, kale, chicken, or sausage for a complete meal.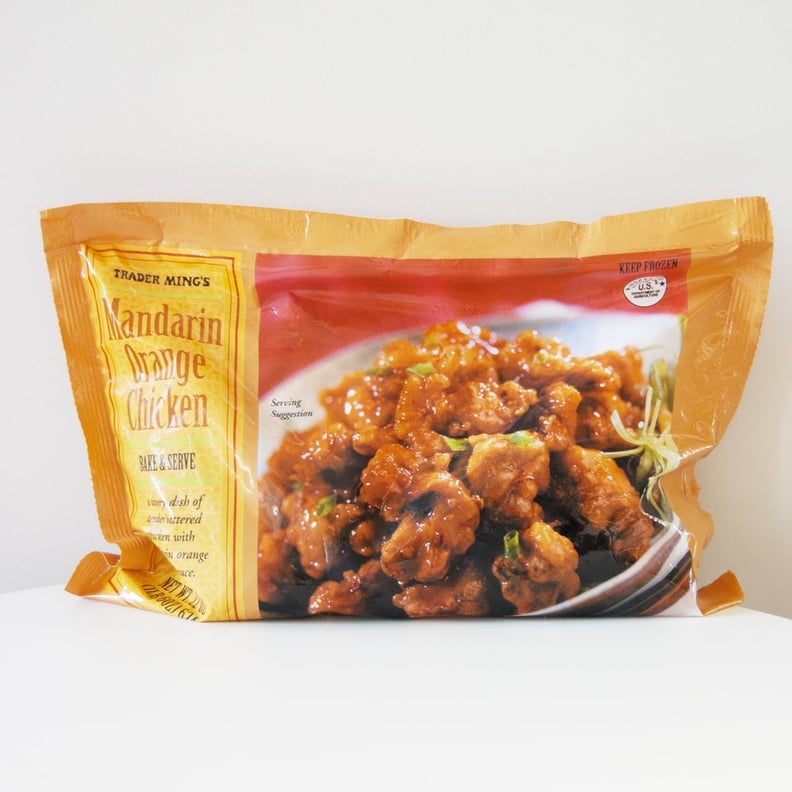 Trader Joe's Mandarin Orange Chicken
Jazz up this fan favorite Mandarin chicken by adding it to a veggie-packed stir-fry or serving it over TJ's brown rice or egg noodles.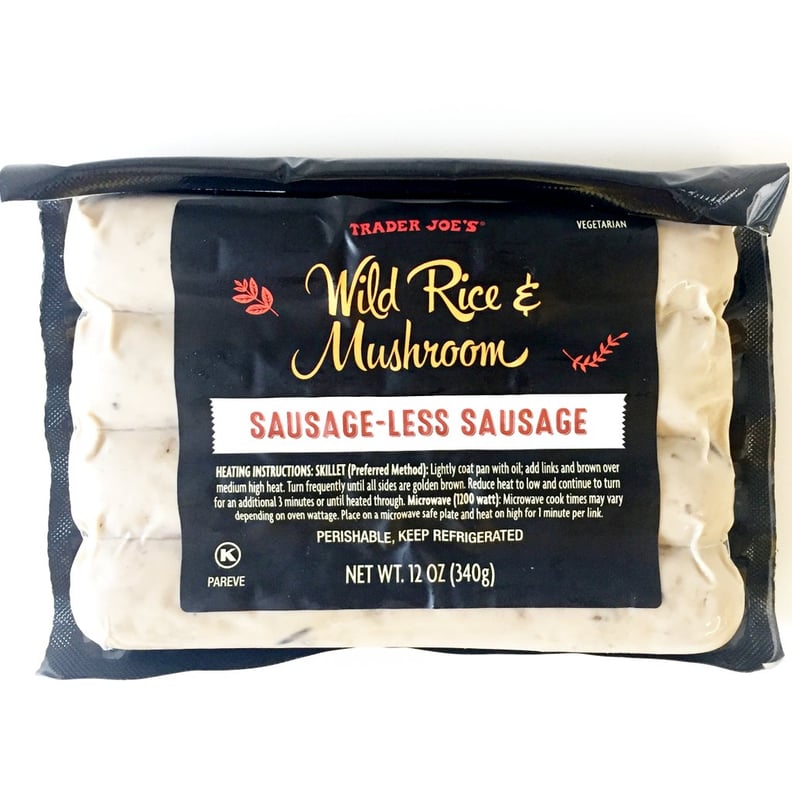 Trader Joe's Wild Rice and Mushroom Sausage-Less Sausage
Wild rice and mushrooms combine to make this vegetarian option hearty, wholesome, and perfect in place of meat sausages in plenty of recipes.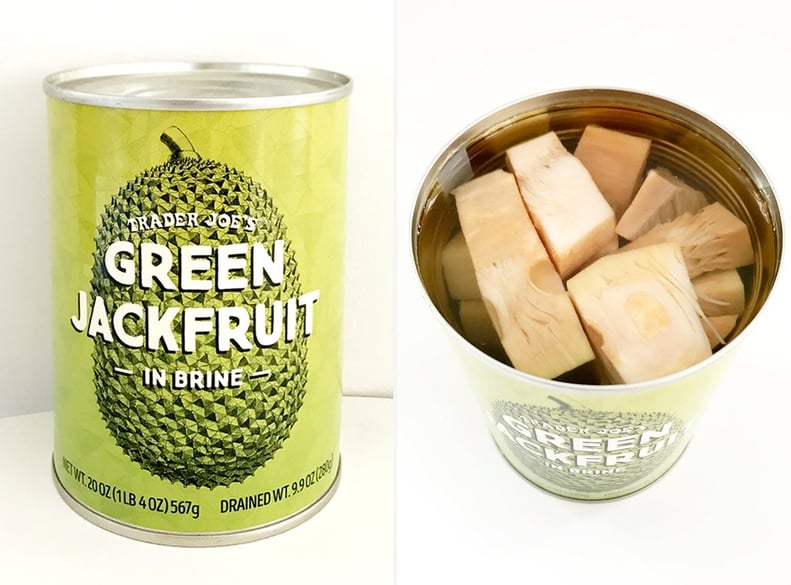 Trader Joe's Green Jackfruit in Brine
This nutrient-rich miracle fruit doubles as a convincing meat alternative for carnivores and vegetarians alike. Allow the fleshy fruit to soak up some savory flavors in staples like tacos, or even try it as a topping on pizza.
Trader Joe's Kale Gnocchi
Whether you love it or hate it, the Trader Joe's Kale Gnocchi is a great dish for a veggie fix. Toss the gnocchis in pesto for a delicious dinner or pair them with other veggies on a sheet pan for a medley of goodness.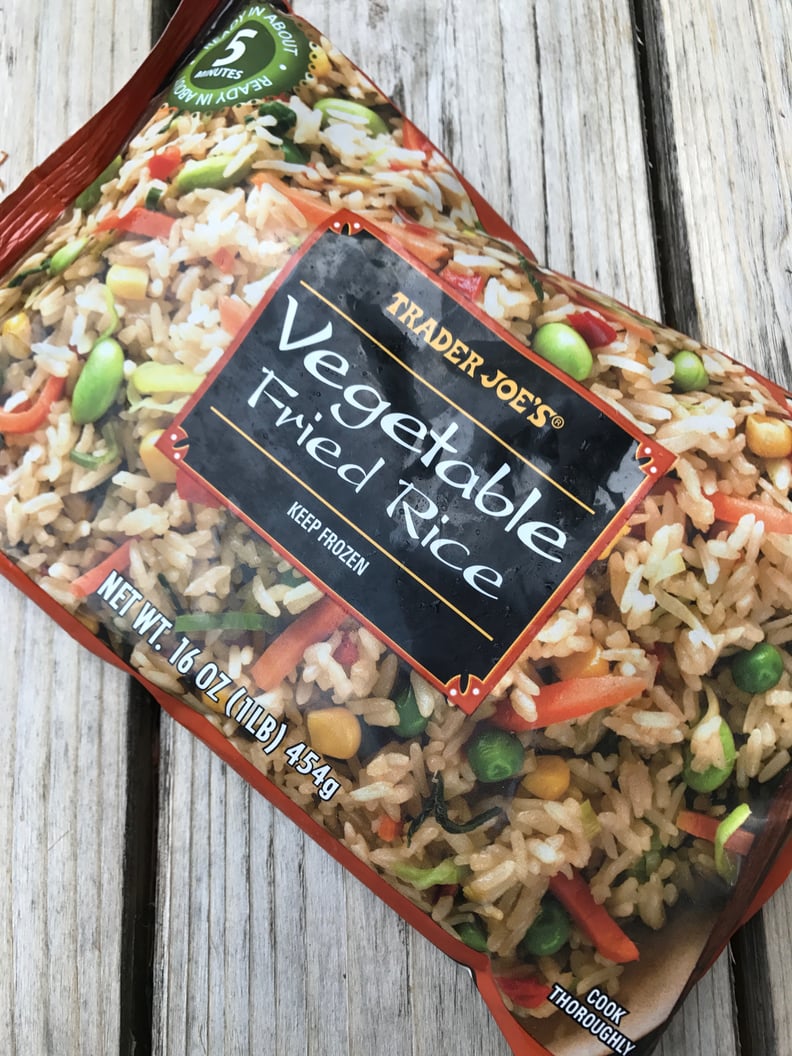 Trader Joe's Vegetable Fried Rice
This rice is always a crowd-pleaser, and it's vegetarian! Packed with vegetables like peas, carrots, red peppers, corn, edamame, and pieces of onion, this rice tastes good by itself or mixed with tofu (assuming you want an all-vegetarian meal).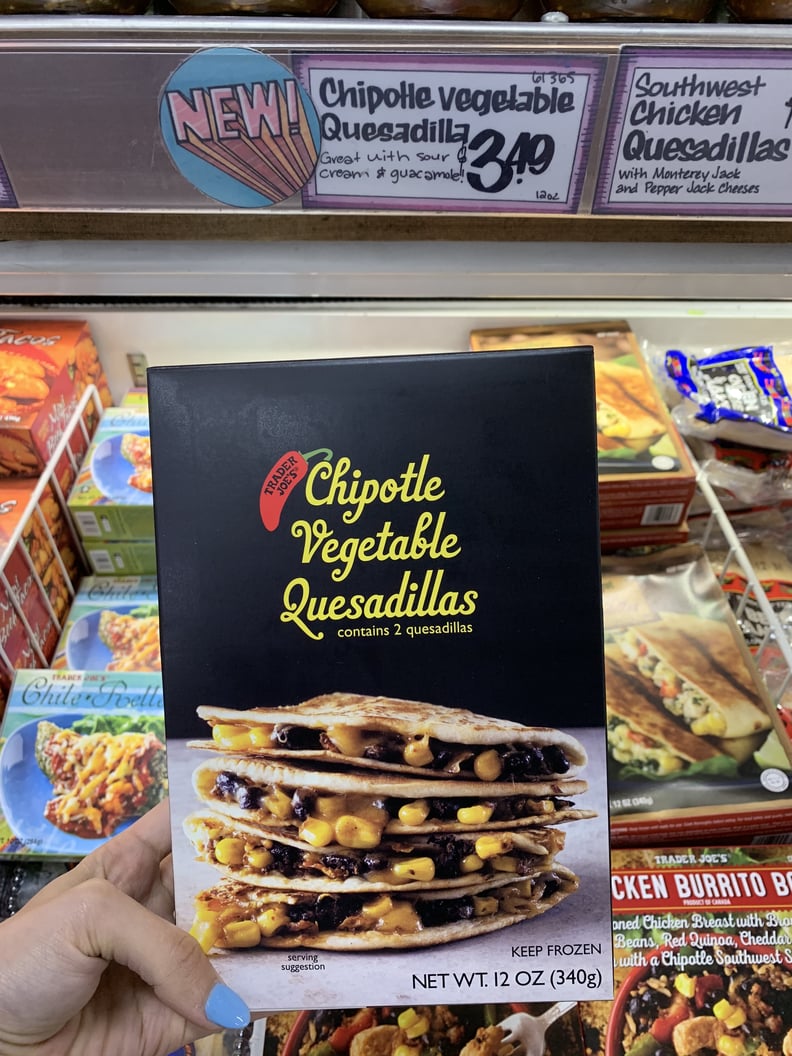 Trader Joe's Chipotle Vegetable Quesadillas
On nights you just don't have time to cook, heat up these vegetarian quesadillas.
Trader Joe's Turkey Meatballs
Swap red meat for these tasty Trader Joe's Turkey Meatballs. Place them on top of pasta, or use them as appetizers for guests. One thing's for sure, they're delicious.
Trader Joe's Cauliflower Gnocchi
If you haven't tried Trader Joe's Cauliflower Gnocchi, you haven't lived. The Italian knockoff is such a good replacement for regular gnocchi and makes a great dinner smothered in a creamy tomato sauce.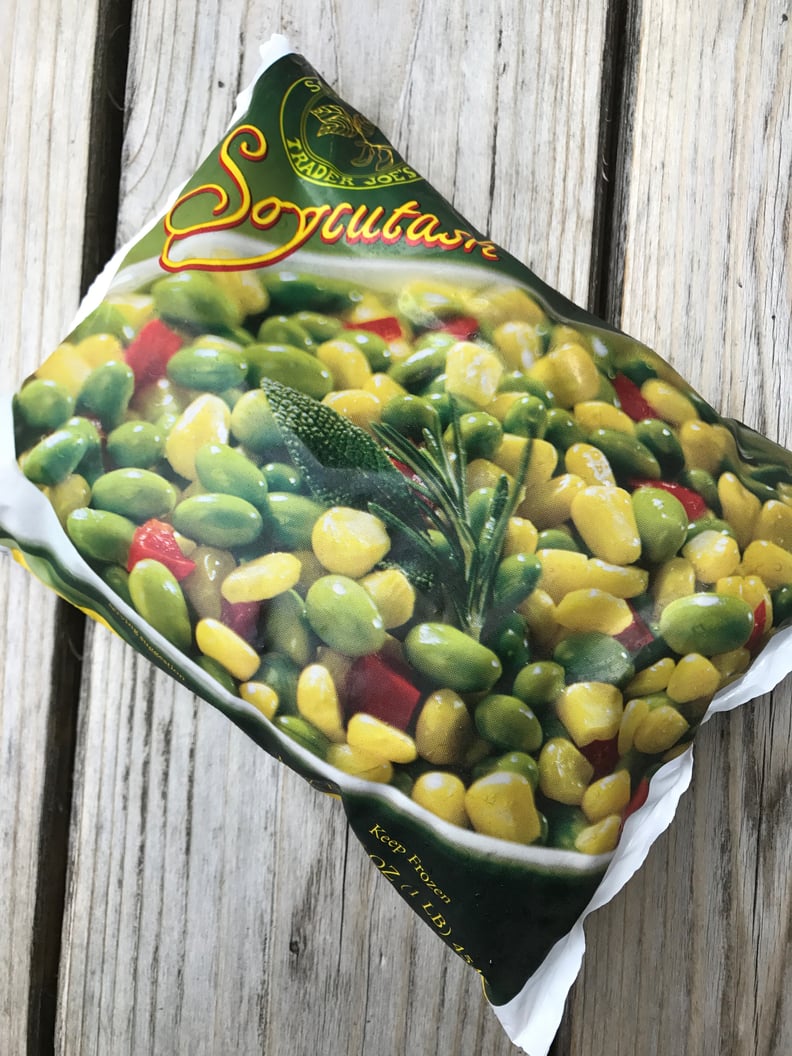 Trader Joe's Soycutash
This may just be a bag of plain corn, edamame, and diced red pepper, but it makes a quick burrito filling when warmed up with a can of black beans! Serve it with salsa, guacamole, and hot sauce for an easy and satisfying meal.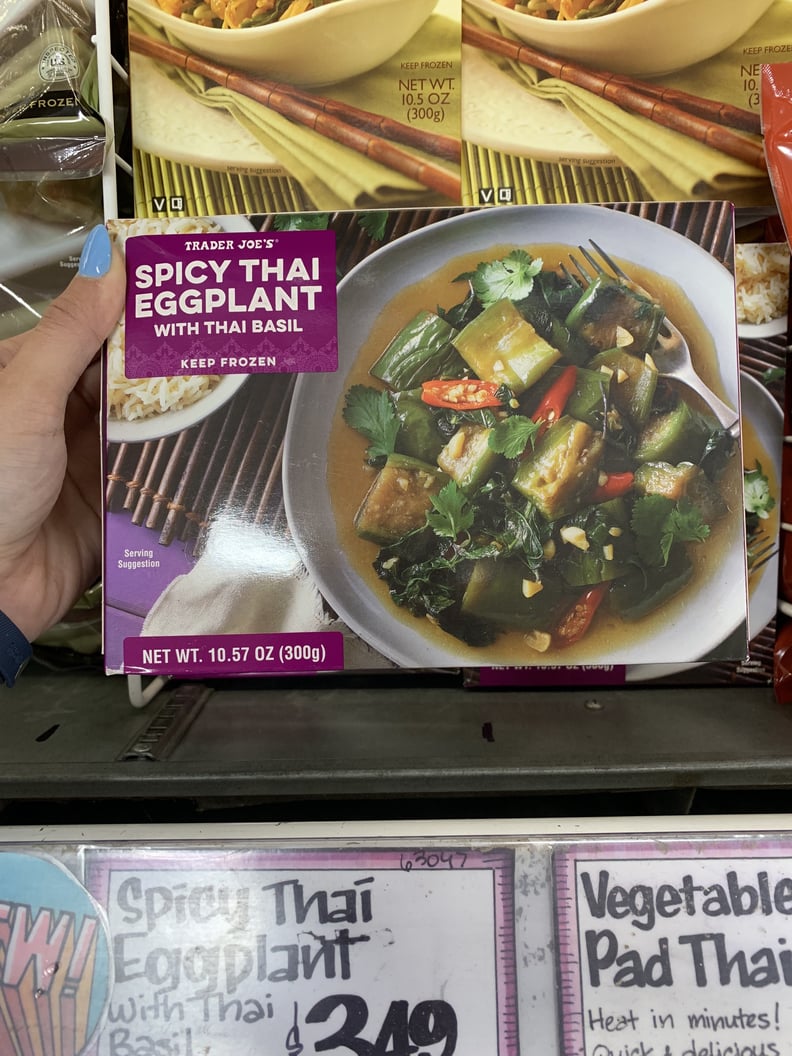 Trader Joe's Spicy Thai Eggplant With Thai Basil
This quick vegan meal can be served with anything from rice to tofu, but be warned: it really is spicy.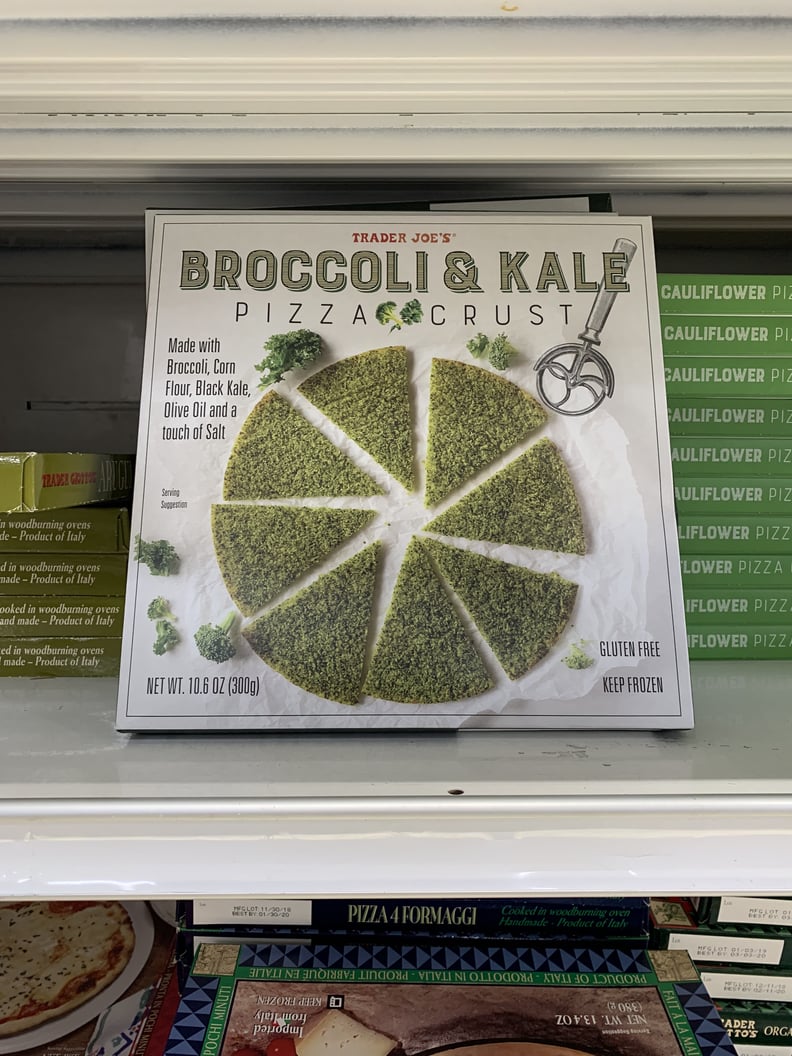 Trader Joe's Broccoli and Kale Pizza Crust
In our opinion, this crust is better than any cauliflower pizza crust. Top it off with marinara sauce, cheese, and all the veggies for a tasty meal.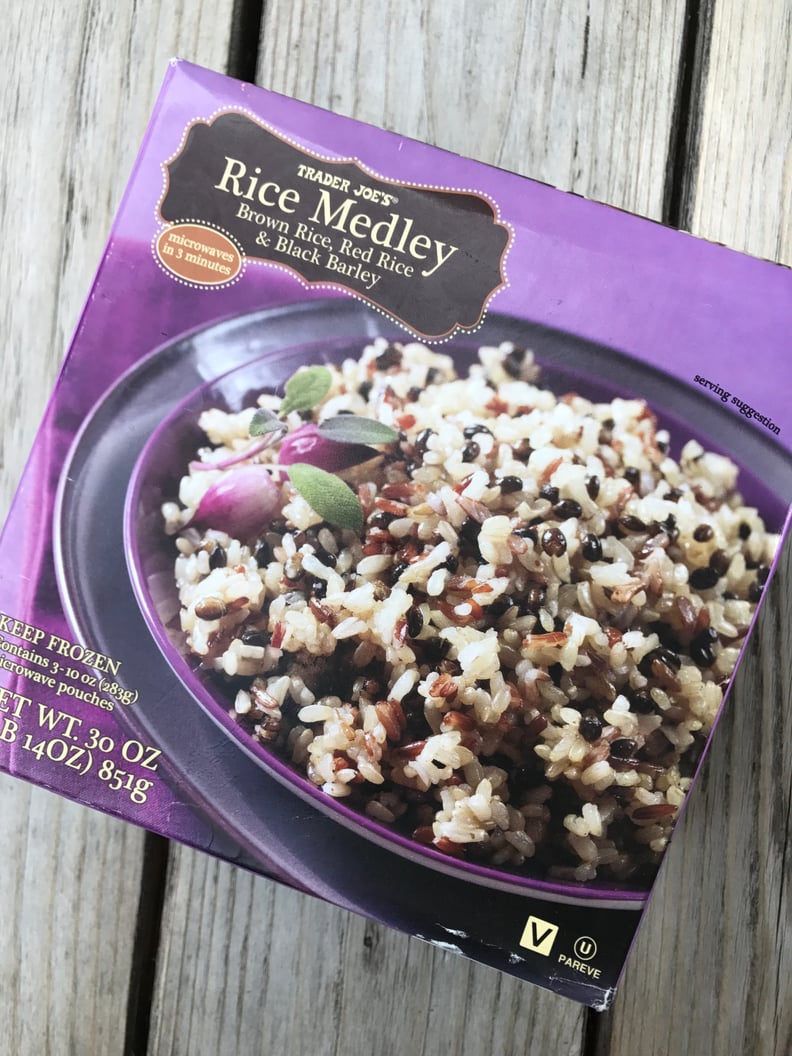 Trader Joe's Rice Medley
You can't go wrong with the Trader Joe's Rice Medley. Simply add protein, beans, leafy greens, or whatever you're craving into the mix. Sauté it in a little oil, and your weeknight meal is complete.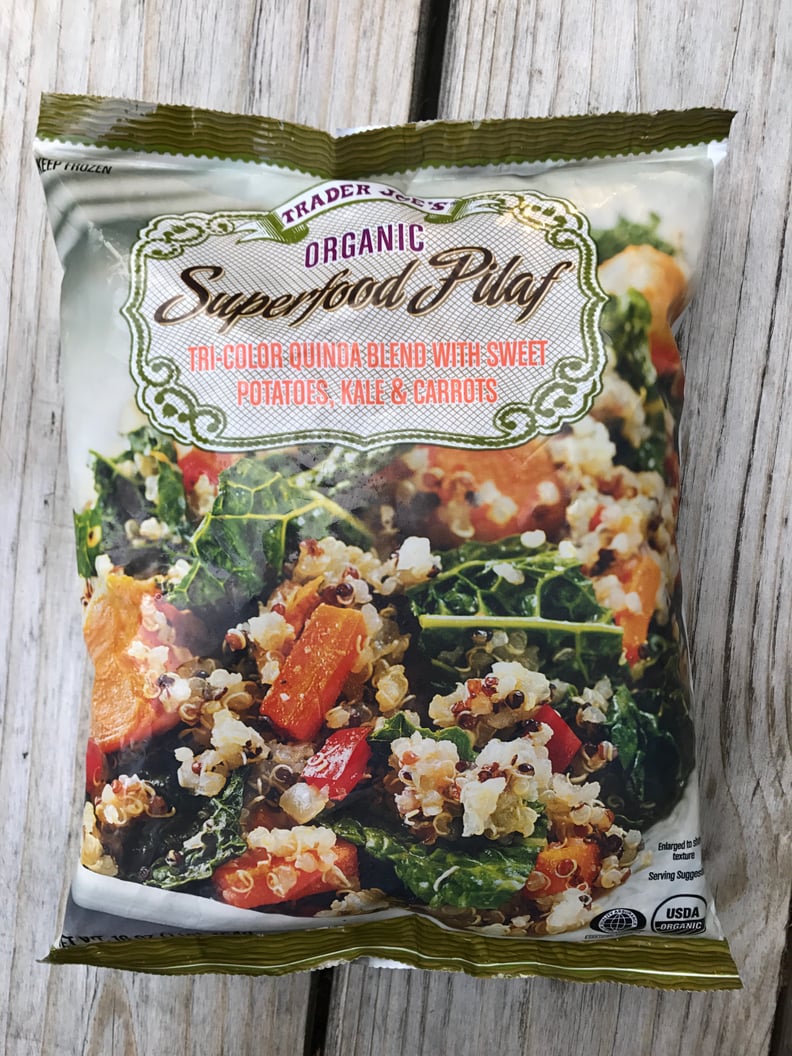 Trader Joe's Superfood Pilaf
A bag of Trader Joe's Superfood Pilaf is a scrumptious meal all by itself. The pilaf's sweet potatoes and kale chunks are packed with flavor, and the quinoa is a healthier alternative to rice. If you want a quick and healthy bite to eat, this superfood pilaf is it.