The Focaccia Bread Art Trend Turns Simple Loaves Into Beautiful Garden Landscapes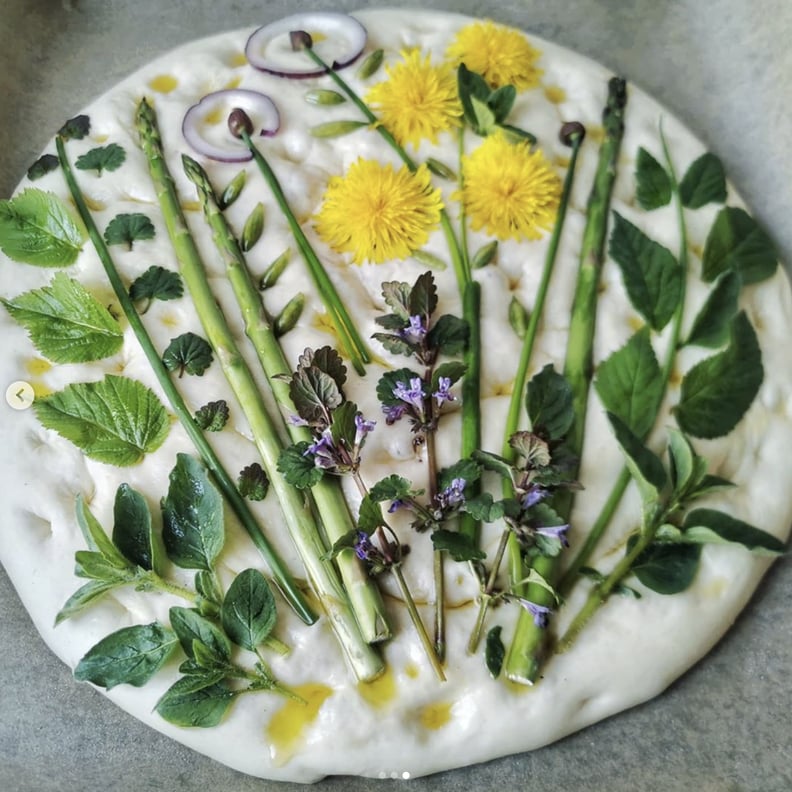 If you've already made way too many batches of banana bread and are looking for more of a challenge, you should definitely try focaccia bread. While making homemade bread is a lot of work, this particular focaccia bread trend is so worth every second spent in kitchen: focaccia bread art!
Bakers have been sharing their works of edible art on Instagram, with designs ranging from garden landscapes to bouquets of flowers to a cabin in the woods (Seriously!), and they're both beautiful and drool-worthy. Popular toppings include cherry tomatoes and sliced bell peppers since they can be easily arranged in the shape of flowers, herbs, grass, or leaves. The simple Italian recipe is airy and delicious, and is satisfyingly similar to pizza dough. Keep reading for some creative inspiration, and be prepared to bake the most beautiful bread of your life!