Guinness Beer Brownies Recipe and Photos
These Extrafudgy Guinness Brownies Are Covered in Frosting For the Perfect St. Paddy's Day Treat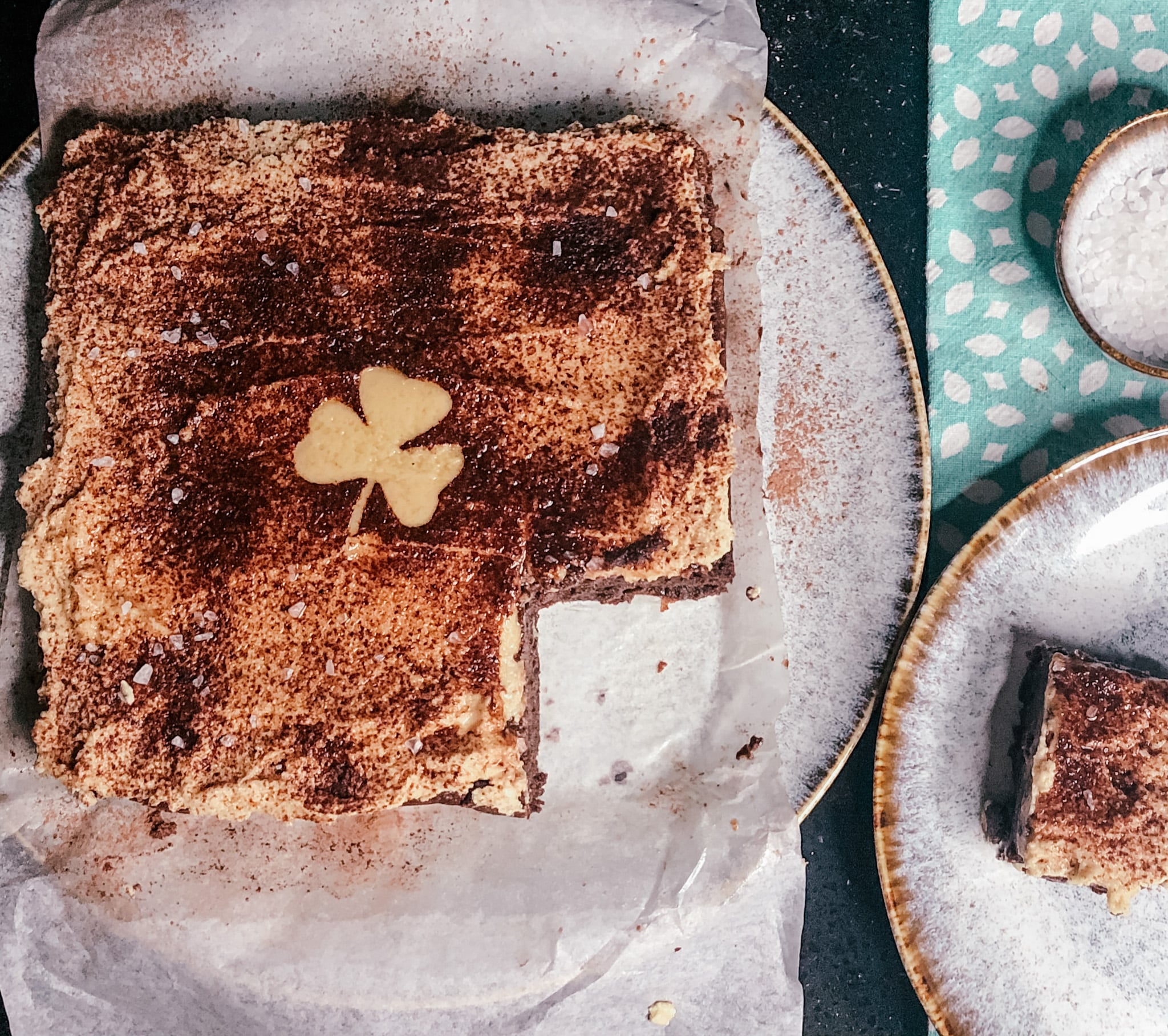 You may think that the rich, malty flavors of a Guinness are best enjoyed when sipped from the rim of a frosty pint glass, but what if we told you it tastes even better when added to melted chocolate and baked to fudgy perfection?
As a self-proclaimed "Brownie Aficionado," I must admit that I was skeptical at first of the notion that adding beer to already-perfect brownie batter would enhance the brownies' flavor. I assumed (wrongly) that the flavor of the beer would overpower that of the brownies, and that combining chocolate with a stout would not necessarily create the flavor marriage once promised. But I was wrong — very wrong — and I couldn't be happier about it.
The reason why a dark beer such as Guinness works so well in brownie batter is because it becomes thick, sticky, and sweet when reduced down — adding more moisture and an additional depth of flavor to the brownies. Once reduced, the syrup-like beer is then added to melted chocolate and butter, along with the remaining brownie ingredients, and baked until the brownies are perfectly dense and fudgy in the center.
It's safe to say that cooked-down dark beer is an unexpected addition to brownies with an unforgettable impact on flavor and texture.
To try these delectable brownies yourself, first pour one 12-ounce bottle of Guinness into a pot and simmer until reduced, stirring consistently.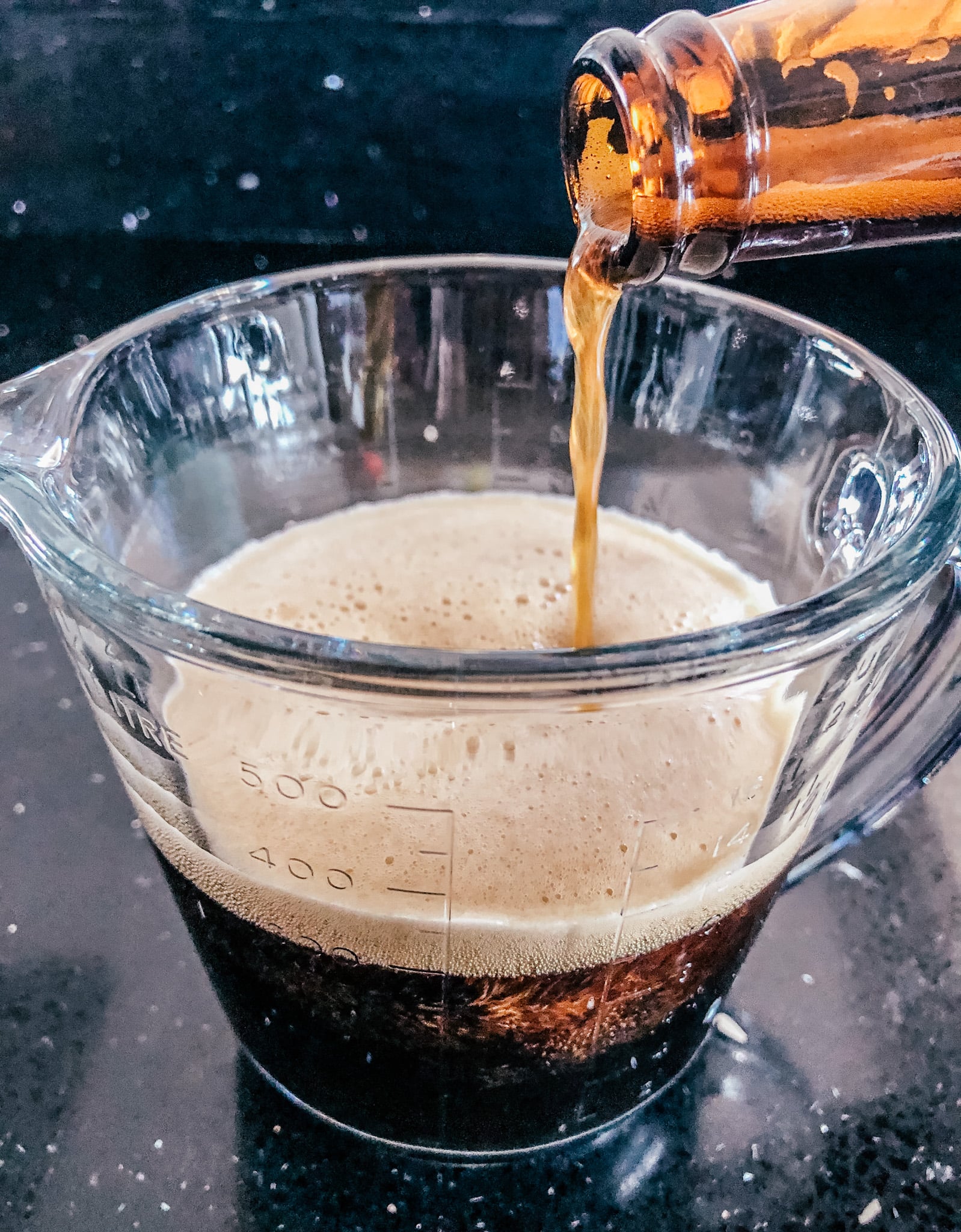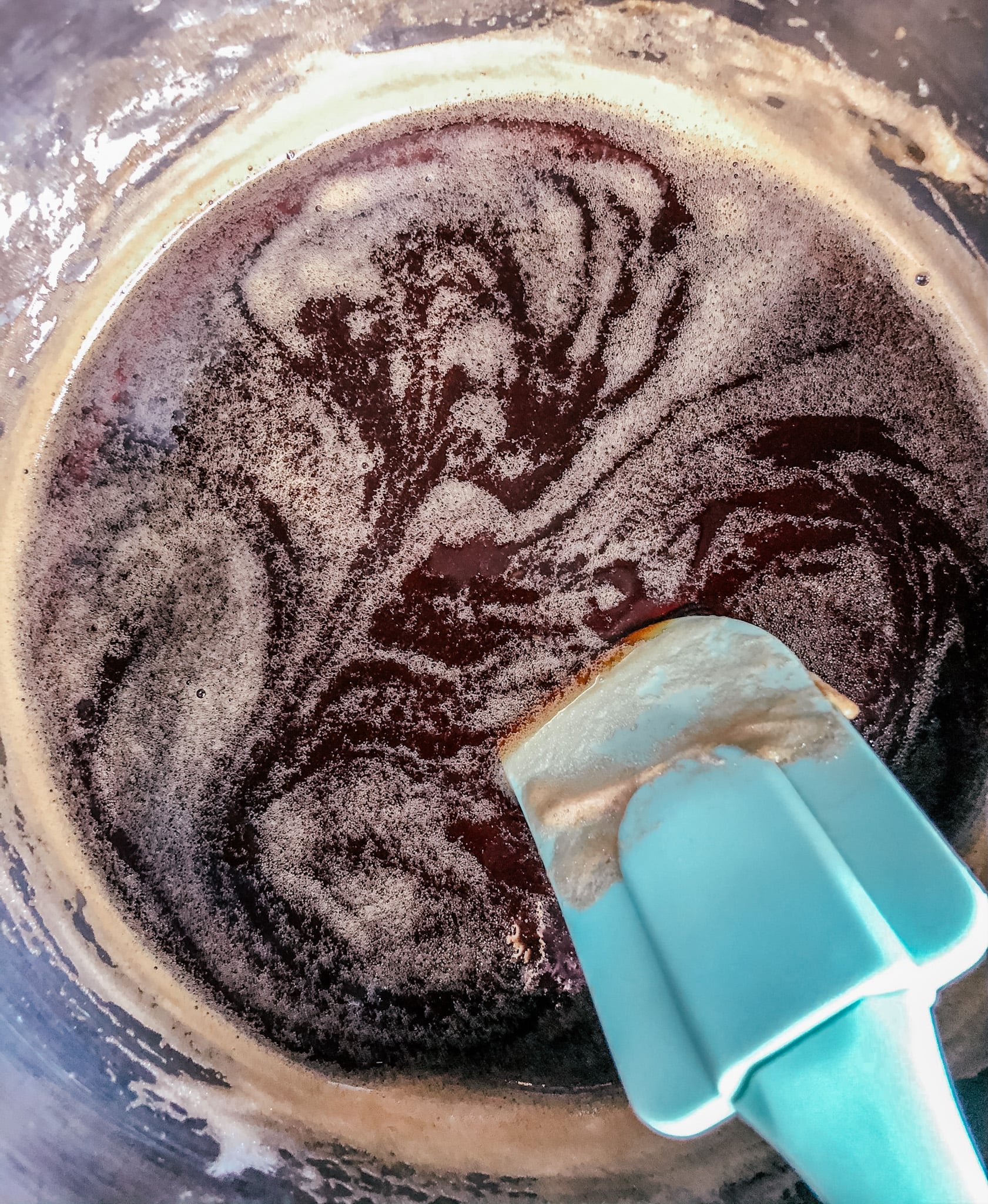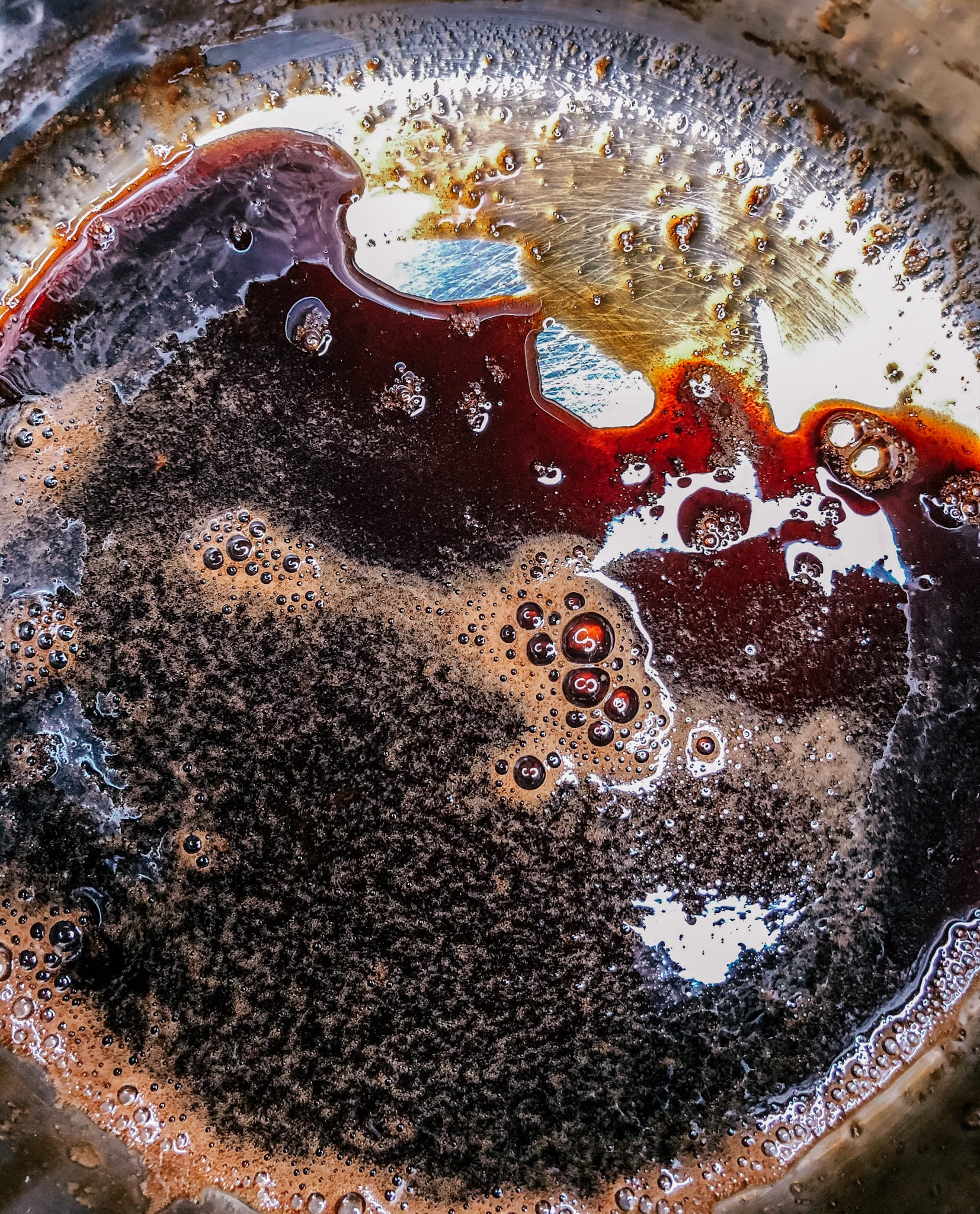 Roughly chop chocolate bars and melt with butter until fully combined.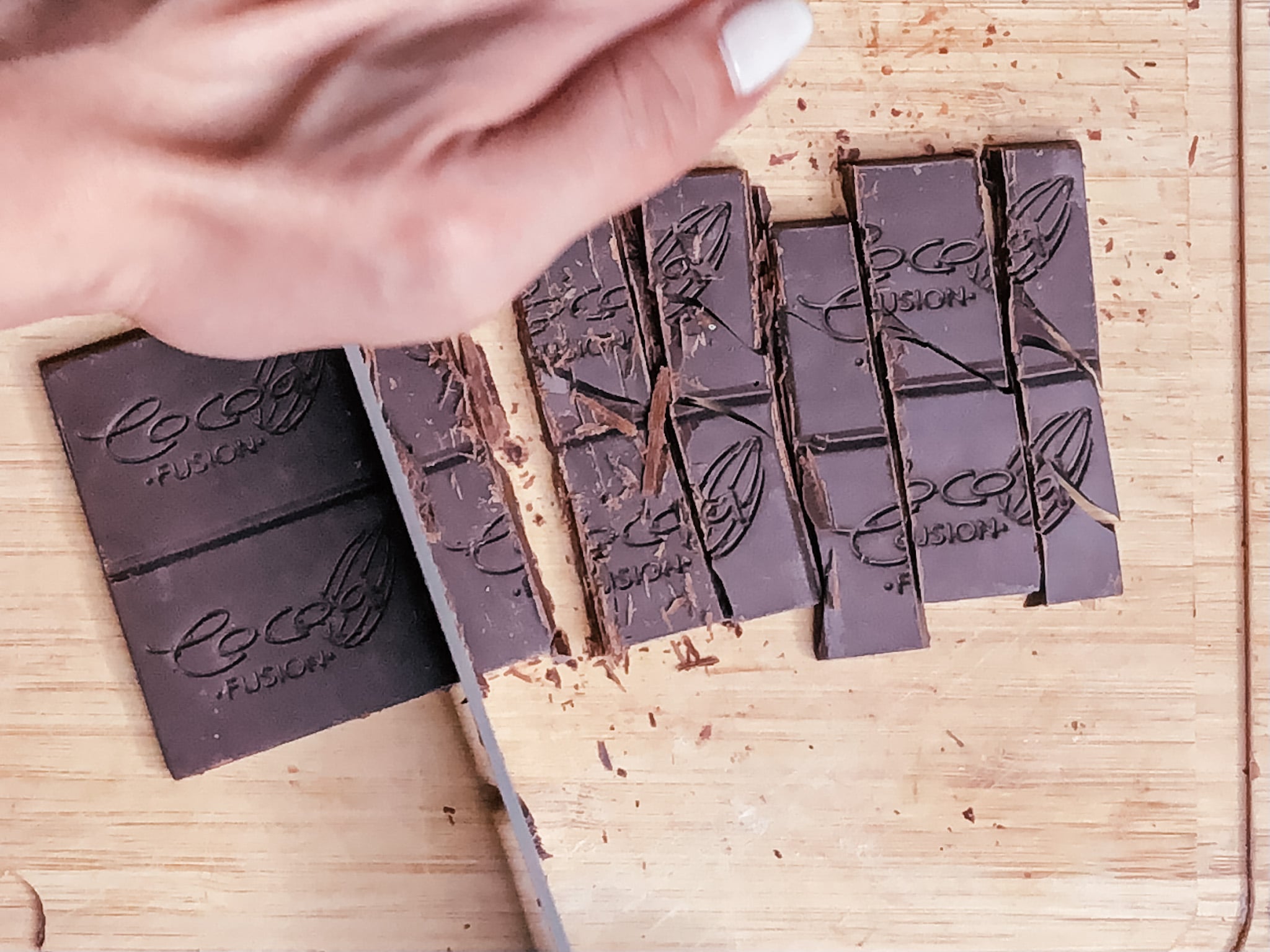 Combine melted chocolate, sugar, eggs, and reduced Guinness.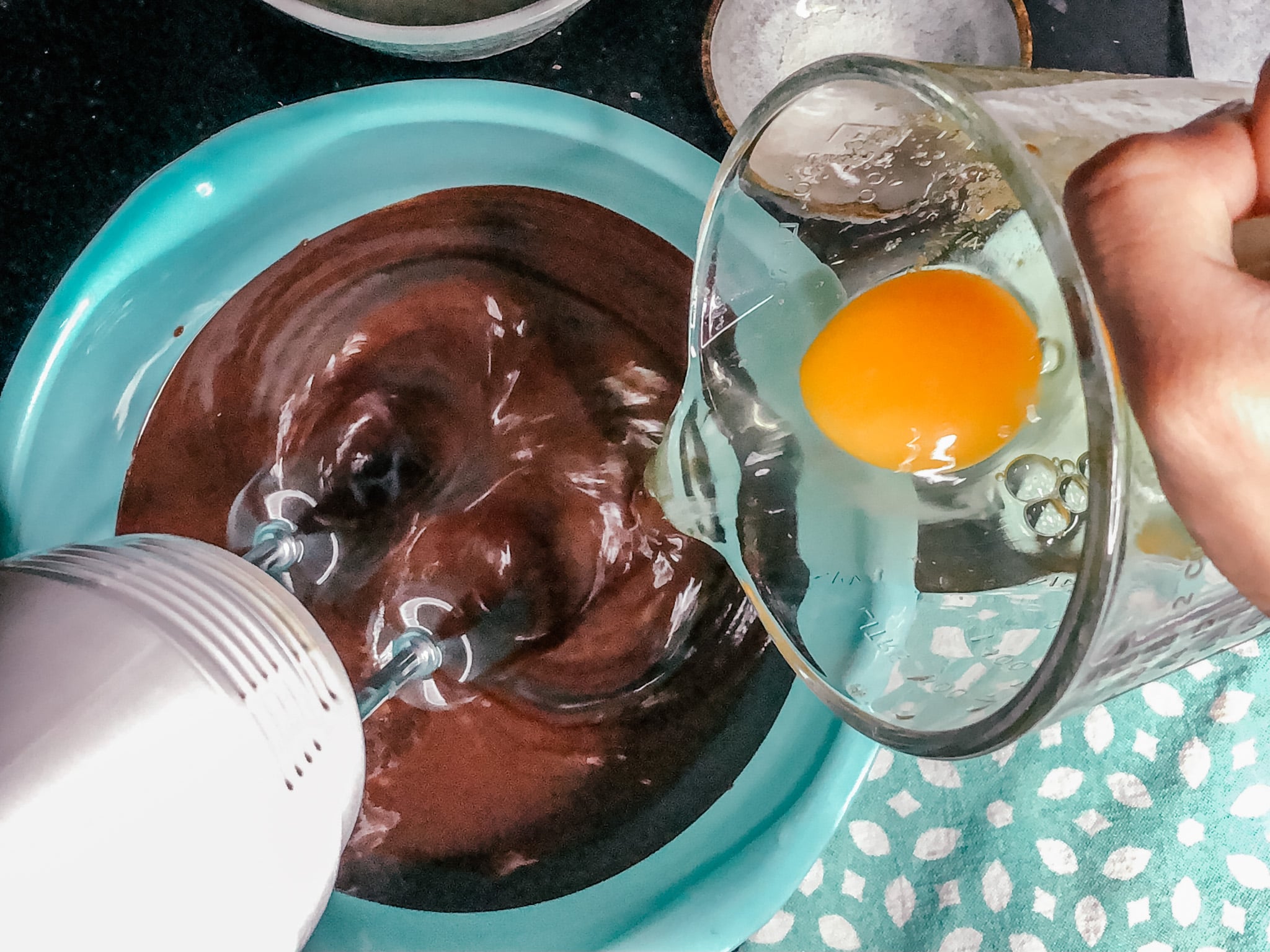 Add flour in increments, making sure that the batter is well-combined before adding more.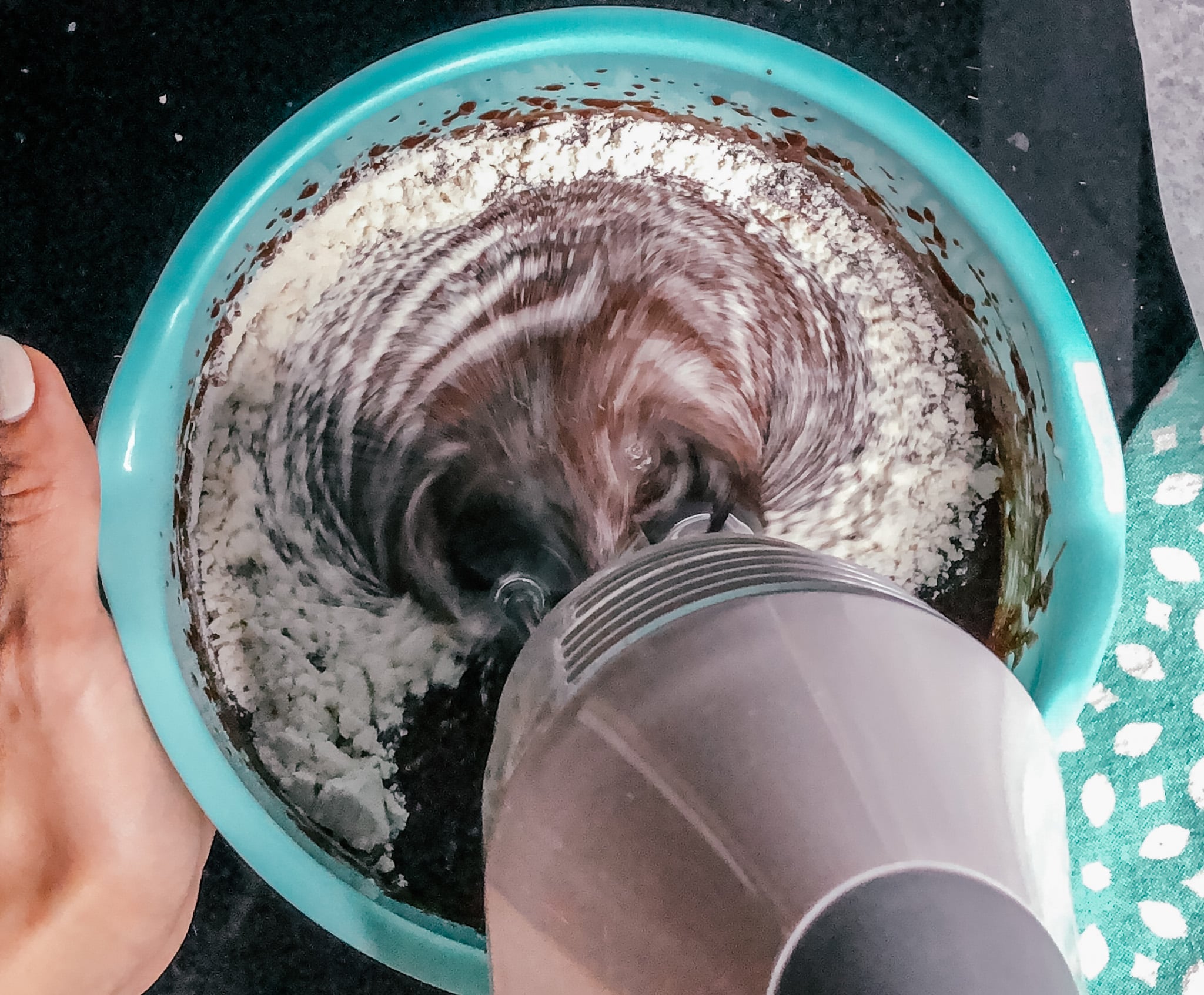 Pour batter into the prepared pan and bake until brownies are fully cooked through.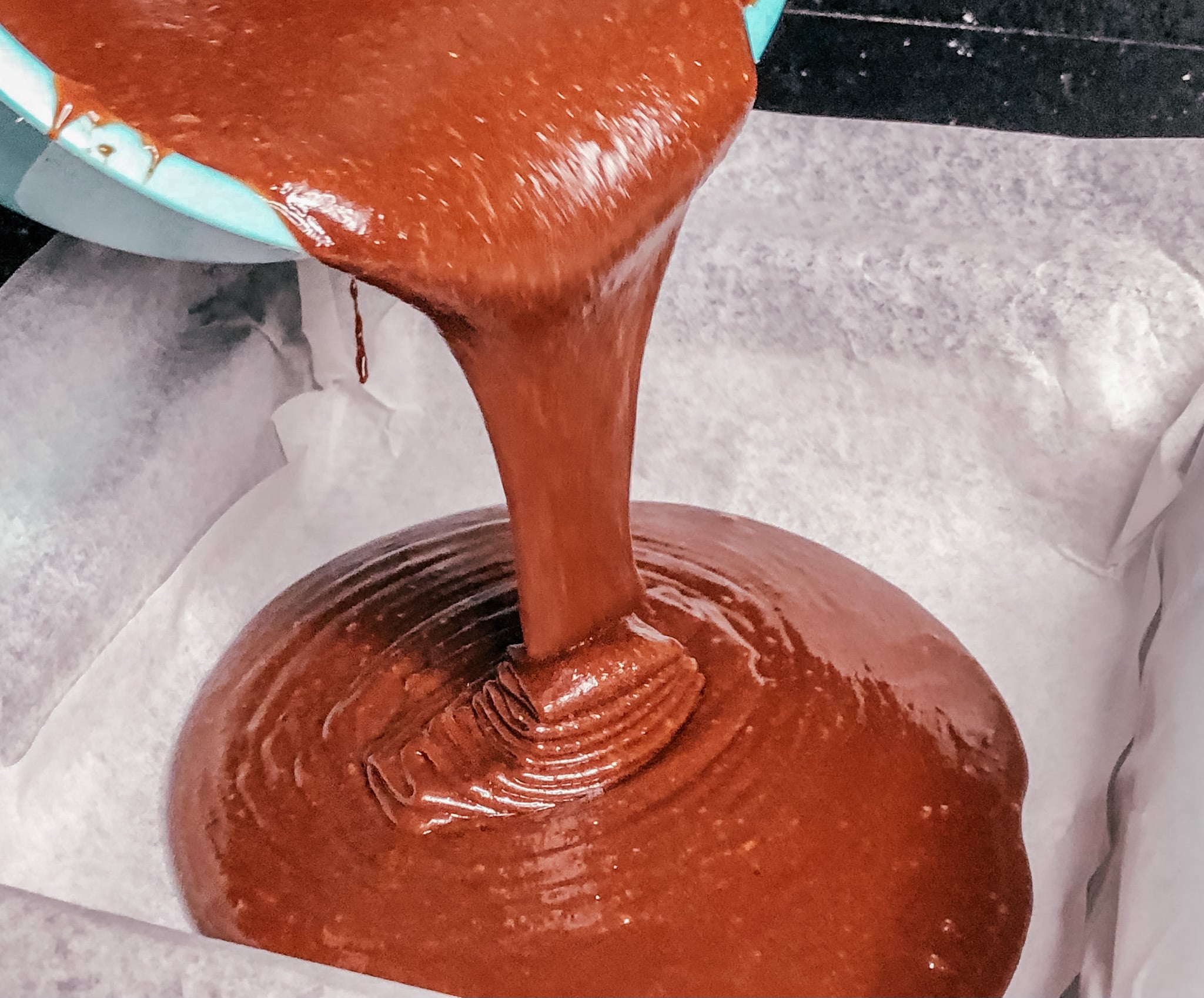 Make the Guinness frosting by whipping butter and confectioners' sugar together, then adding in two tablespoons of reduced Guinness, as well as the remaining frosting ingredients.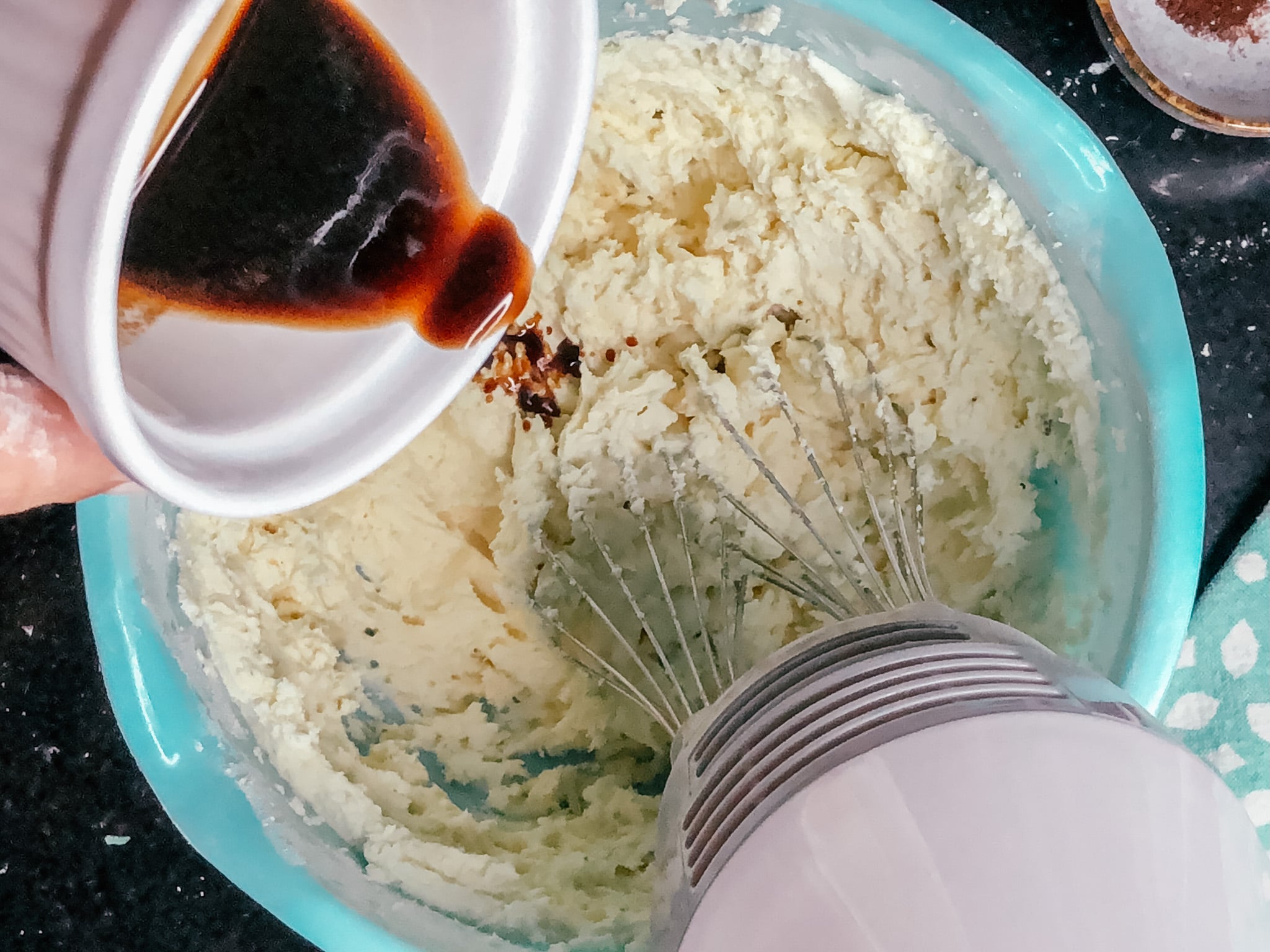 Once brownies are removed from the oven and cooled completely, top generously with frosting.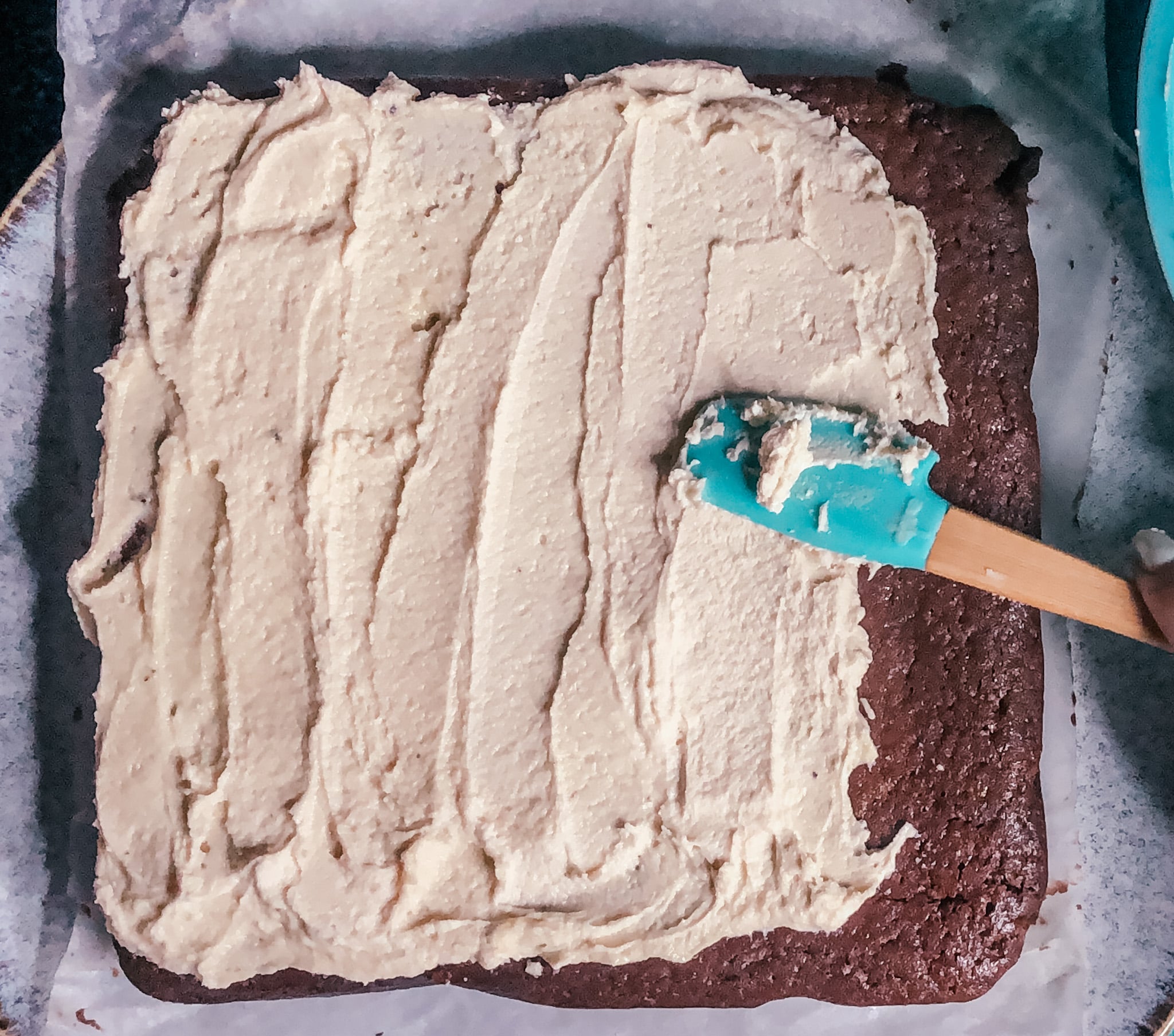 Cut into 16-20 even(ish) squares, serve, and enjoy!
>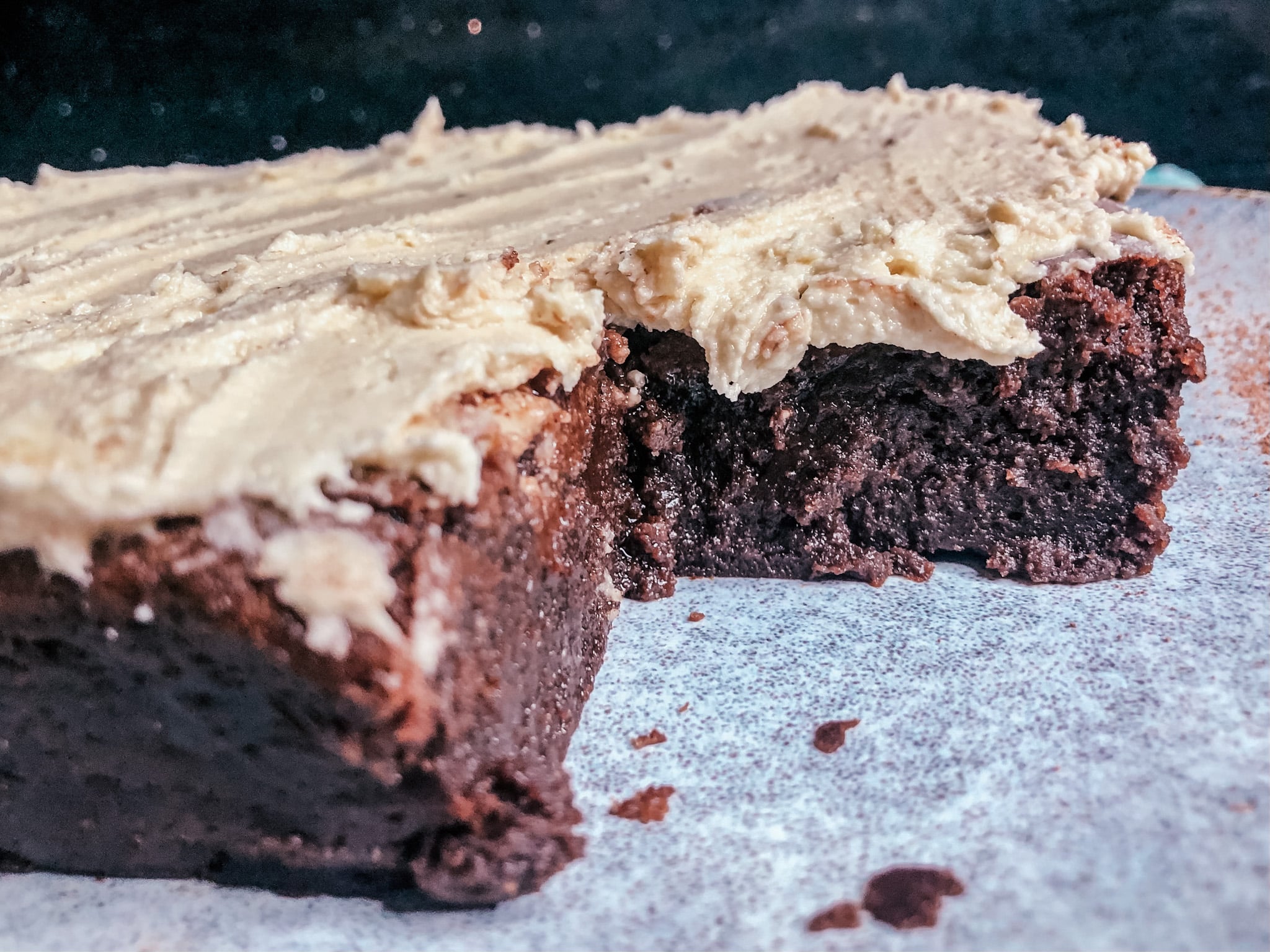 Guinness Brownies
Sally's Baking Addiction
Notes
These brownies can be frozen frosted or unfrosted for up to three months. Just be sure to thaw them overnight in the refrigerator then bring them to room temperature before enjoying.
Ingredients
For the Brownies:
1 12-ounce bottle Guinness Extra Stout
3/4 cup unsalted butter
2 4-ounce bars semi-sweet chocolate, coarsely chopped
1 and 1/4 cups granulated sugar
3 large eggs
1 teaspoon pure vanilla extract
1 cup all-purpose flour (spooned & leveled)
1/2 teaspoon salt
Optional: 1/2 teaspoon espresso powder
For the Guinness Frosting:
1/2 cup unsalted butter, softened to room temperature
2 cups confectioners' sugar
2-3 tablespoons reduced Guinness (from step 1)
1 teaspoon espresso powder
1/2 teaspoon pure vanilla extract
1/4 teaspoon salt
Directions
In a small saucepan, bring the Guinness to a boil over medium-high heat. Once boiling, reduce to medium heat and allow to simmer until reduced down to 2/3 cup, about 20-22 minutes. Set aside to cool for at least 10 minutes. You will use 1/2 cup in the brownies and the rest in the frosting.
Preheat the oven to 350 degrees and grease a 9x9-inch pan or line with aluminum foil or parchment paper, leaving an overhang on the sides to lift the finished brownies out. Set aside.
Place the butter and chopped chocolate in a large microwave-safe bowl. Melt in 30-second increments, whisking after each until completely smooth. Whisk in the sugar and 1/2 cup of reduced Guinness until completely combined. Whisk in the eggs and vanilla extract. Finally, whisk in the flour, salt, and espresso powder (if using). The batter will be thick and shiny. Pour/spread evenly into the prepared pan.
Bake for 32 minutes, then test the brownies with a toothpick by inserting it into the center of the pan. If it comes out with wet batter, the brownies are not done. If there are only a few moist crumbs, the brownies are done. Keep checking every two minutes until you have moist crumbs.
Remove from the oven and place on a wire rack to cool completely before frosting or cutting into squares.
To make the frosting, in a large bowl using a handheld or stand mixer fitted with a whisk attachment, beat the butter on high speed until completely smooth and creamy, about two to three minutes. Add the confectioners' sugar, beating on low at first and then increasing to high speed. Once creamy and combined, beat in two tablespoons of reduced Guinness, espresso powder, vanilla extract, and salt. Taste. Add the remaining reduced Guinness if needed. If you want the frosting to be a little thinner, add a splash of milk (or Baileys Irish Cream).
Frost cooled brownies.
Cover and store leftover brownies at room temperature for up to one week.
Information
Category

Desserts, Brownies

Yield

16-20 brownies

Prep Time

45 minutes

Cook Time

35 minutes

Total Time

1 hour, 19 minutes, 59 seconds
Image Source: POPSUGAR Photography / Ashley Ortiz