I'll Never Cut Herbs the Same Way After Watching This TikTok Hack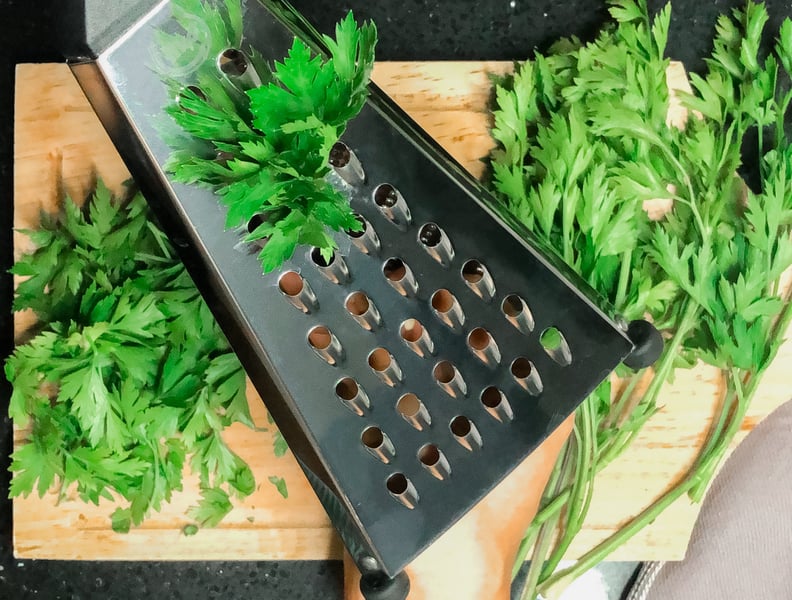 POPSUGAR Photography | Ashley Ortiz
POPSUGAR Photography | Ashley Ortiz
As a home chef who spends most of her time experimenting in the kitchen, the life hacks related to food that I find on TikTok have been so much to discover, and the most recent one I saw from @morielbethobertanner about a time-saving, herb-cutting hack sent me running to the kitchen to try it for myself.
The viral TikTok demonstrates a sprig of parsley being run through a large perforation of a box grater and having all of its leaves removed instantly in the process. As eager as I was to test this hack with parsley as shown in the video, I was also curious to see what other herbs would be good candidates for the grater method.
In the video, @morielbethobertanner used flat-leaf (or Italian) parsley, so I decided to try that herb first. The results were pleasantly surprising: the leaves of the parsley bunched up around the large perforation before being cleanly severed from the stem as it was pulled through from the inside. The only time the parsley did not pass cleanly through the perforation was when the stem was too tall and/or too thick.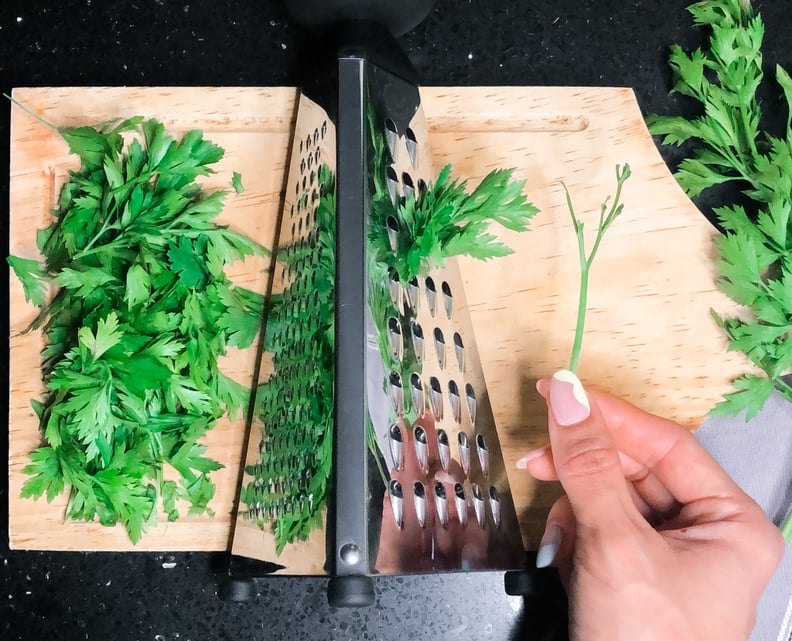 Next, I tried rosemary. Its woody, thick stalk passed through a medium-size perforation of the box grater easily, and its thin, needle-like leaves were removed instantly. Needless to say, rosemary passed the grater test.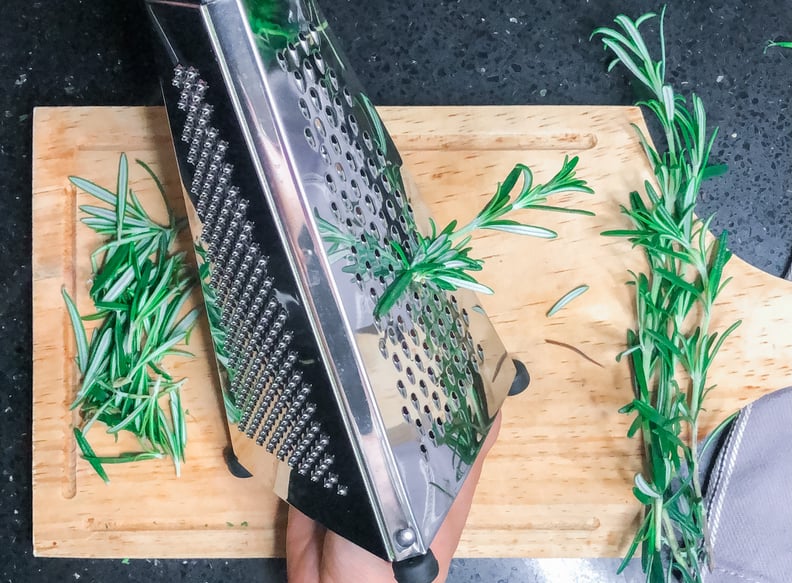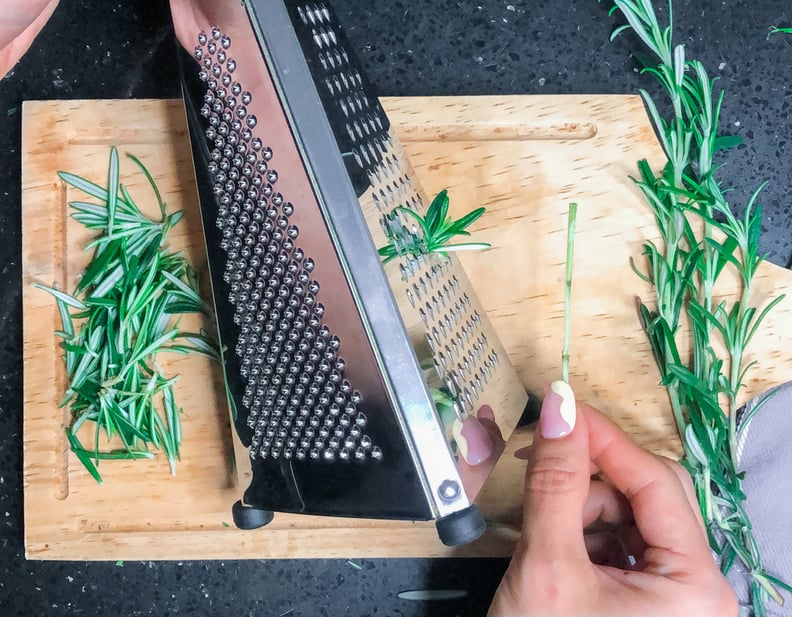 While I was able to pass a sprig of thyme through the medium-size perforations of my box grater with relative ease and removed most of its leaves in the act, the stem did not come out completely stripped. The results were good, but they may be better by just running your fingers down the stem.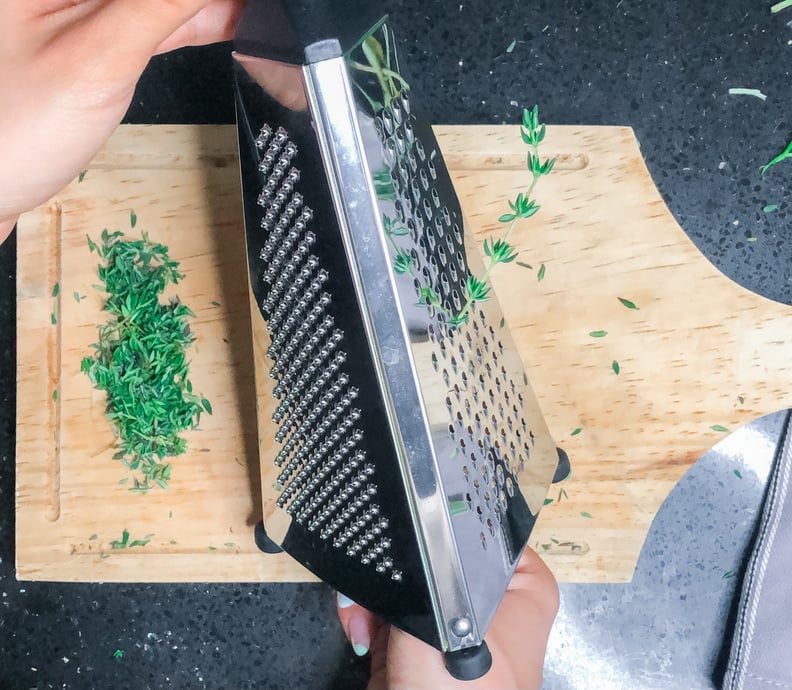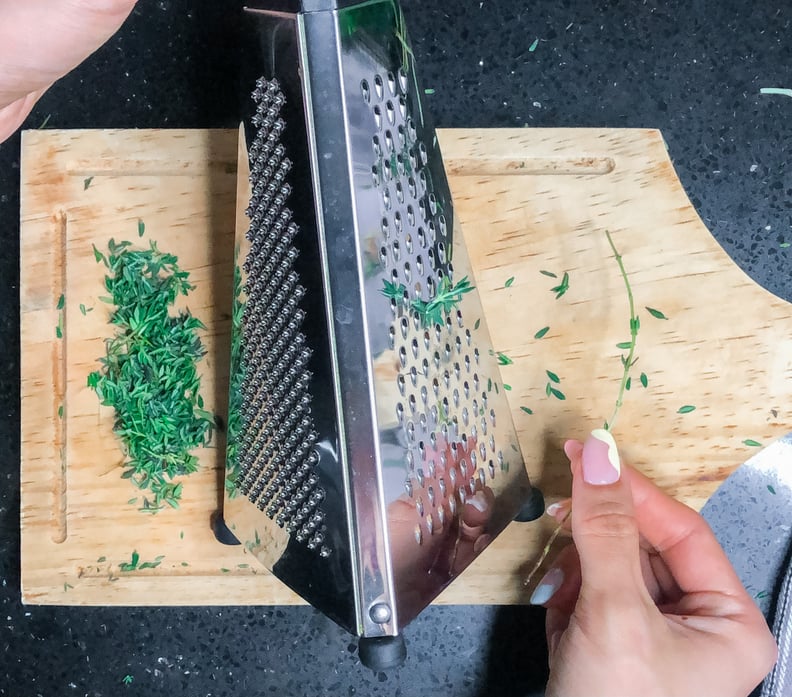 The medium-size perforations were effective in removing cilantro leaves from their stem, but the varying height of each sprig along with its delicate nature made it slightly more difficult to pull through the perforation without prematurely snapping.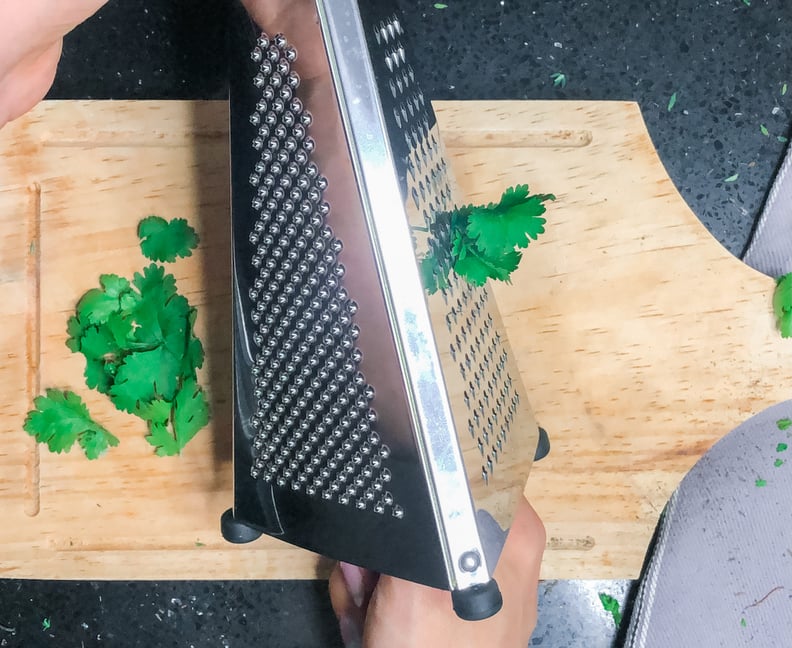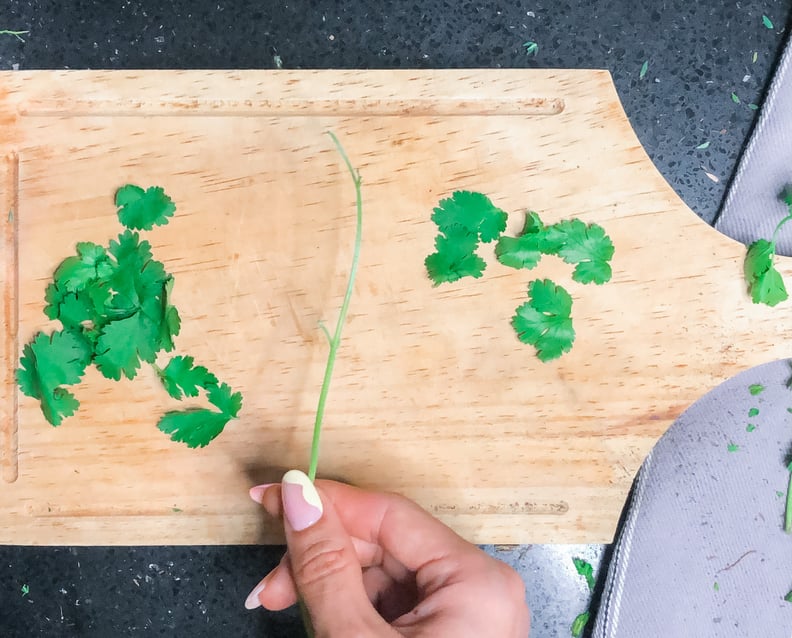 Overall, this hack provides a quick, effective, and mess-free method for stripping fresh herbs of their stems that every home chef would be remiss if they didn't try at least once. Your fingers and your kitchen shears will thank you.