5 Cooking Tips From Ina Garten's Instagram That Will Instantly Make You a Better Cook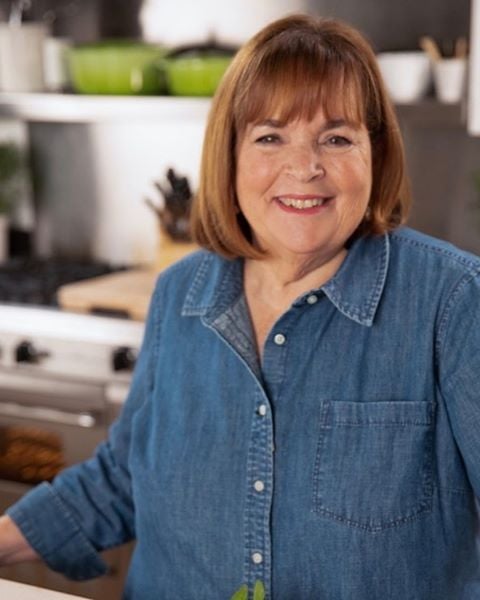 From her delicious recipes to her warm personality, it's no wonder that Ina Garten has become a kitchen favorite over the years. The popular cook stars in her own Food Network show, Barefoot Contessa, and has also authored nearly a dozen bestselling cookbooks. And to top it all off, Garten was not formally trained in cooking — she actually taught herself with the help of French and New England cookbooks! Talk about impressive.
Garten has such deep knowledge of the kitchen and, thankfully, really cares about spreading that around to her fans. If you haven't noticed already, she's started her very own Instagram hashtag, #BCProTips (AKA Barefoot Contessa Pro Tips), to help others feel more confident in their cooking skills. Here are five of our favorites.
01
Use a Kitchen Towel When Cutting Corn
Corn is so tasty and can be used in so many different dishes. However, it's also pretty messy when you need to cut the kernels off the cob. Because of this, Garten came up with a genius trick that will keep your kitchen tidy. All you have to do is put a clean kitchen towel under where you are cutting the corn. The towel will be able to keep the kernels all in one place and will also act as a simple transport method when it's time to move the corn to the dish.
02
Chill Wine and Champagne in Iced Water, Not Just Ice
Many people may chill their wine and champagne by just putting them in a bucket filled with ice. However, Garten explains that adding water can help get the job done even better, as doing it this way will chill your drink of choice much faster.
03
Serve Simple, No-Cook Appetizers in Beautiful Silverware
Dinner hors d'oeuvres can be complicated and time-consuming, especially when you have people over. To help remedy this, Garten suggests buying store-bought, ready-to-serve appetizers, such as salted nuts or fresh vegetables, and presenting them in beautiful bowls. This will help cut back on time and stress.
04
Cut Cauliflower From the Bottom, Not the Top
Have you ever tried to chop cauliflower from the top only to be left with a mess? If the answer is "yes" then you're not alone. To avoid this, Garten suggests cutting the cauliflower from the bottom. It makes it so much easier to section off the florets and also cuts back majorly on the mess. You can try this trick while making her roasted cauliflower side dish!
05
Master the Quick and Easy At-Home Vinaigrette
No dressing in the house? No problem! Garten gives us her supertasty vinaigrette recipe that uses a few simple ingredients you may have lying around in your pantry — lemon, olive oil, kosher salt, and pepper. Another trick? Pour the vinaigrette on the bottom of your salad bowl, and then add in the lettuce. When it's time to serve, just toss, and you'll have a freshly dressed salad!