Joanna Gaines's Peanut Butter Balls Recipe + Photos
Warning: If You Make Joanna Gaines's Peanut Butter Balls, You'll Probably Eat the Entire Batch
Have you ever craved a specific flavor so badly but had no idea what you should make to satisfy said craving? I always turn to Joanna Gaines's Instagram page for inspiration, as the Magnolia Table cookbook author has comforting and delicious recipes that always hit the spot. And when I was recently craving something sweet with peanut butter, I immediately beelined for her peanut butter balls recipe.
You probably already have many of the ingredients lying around, like peanut butter, oil, butter, and powdered sugar. These take just over an hour to make, but they're absolutely worth the effort. And while they aren't the prettiest thing you'll ever make, they'll definitely be one of the most delicious. And you can always add a few more decorations, like red and green sprinkles for the holidays. See the full recipe below, but just know that these might not last very long, as they're pretty irresistible!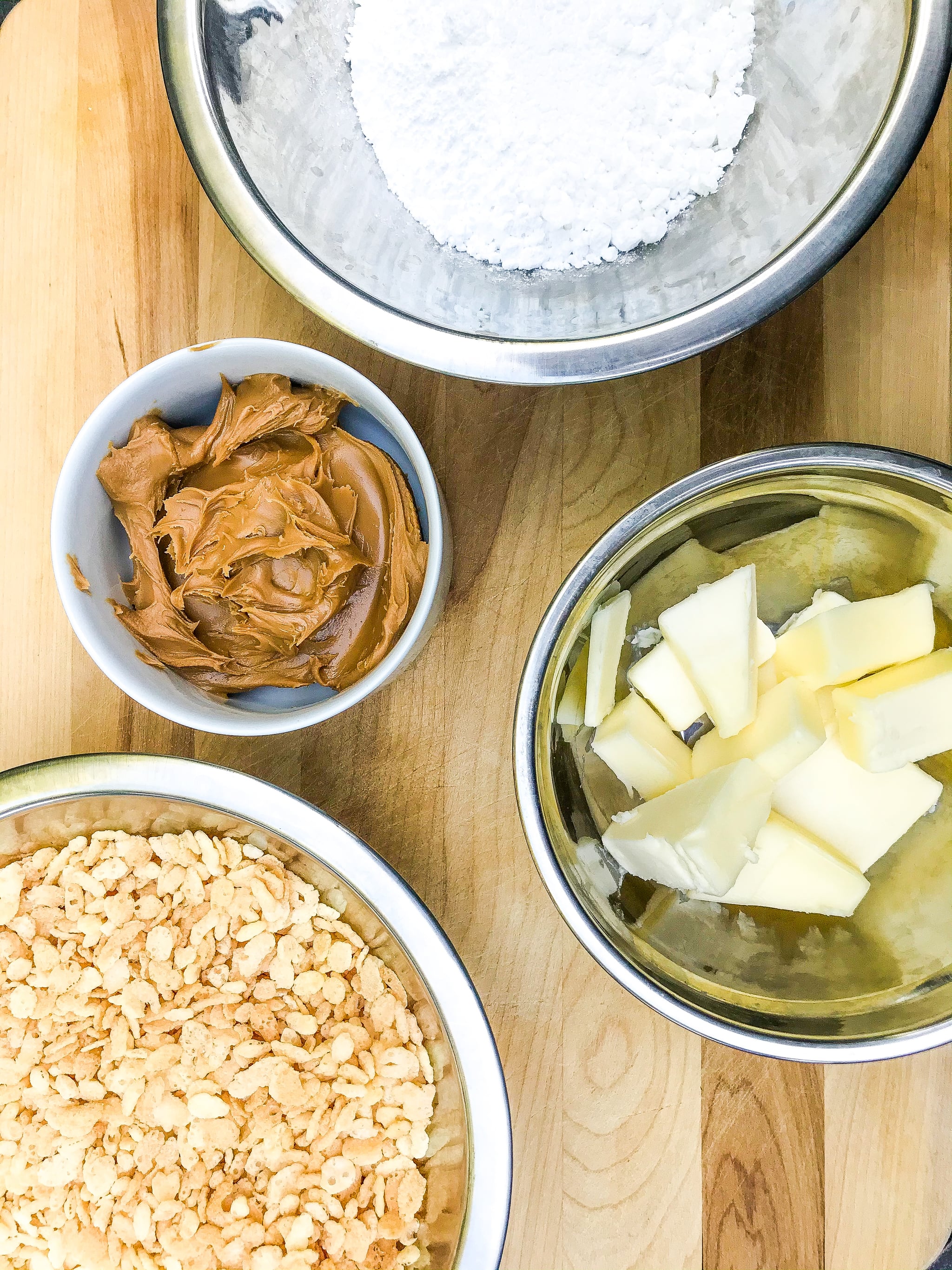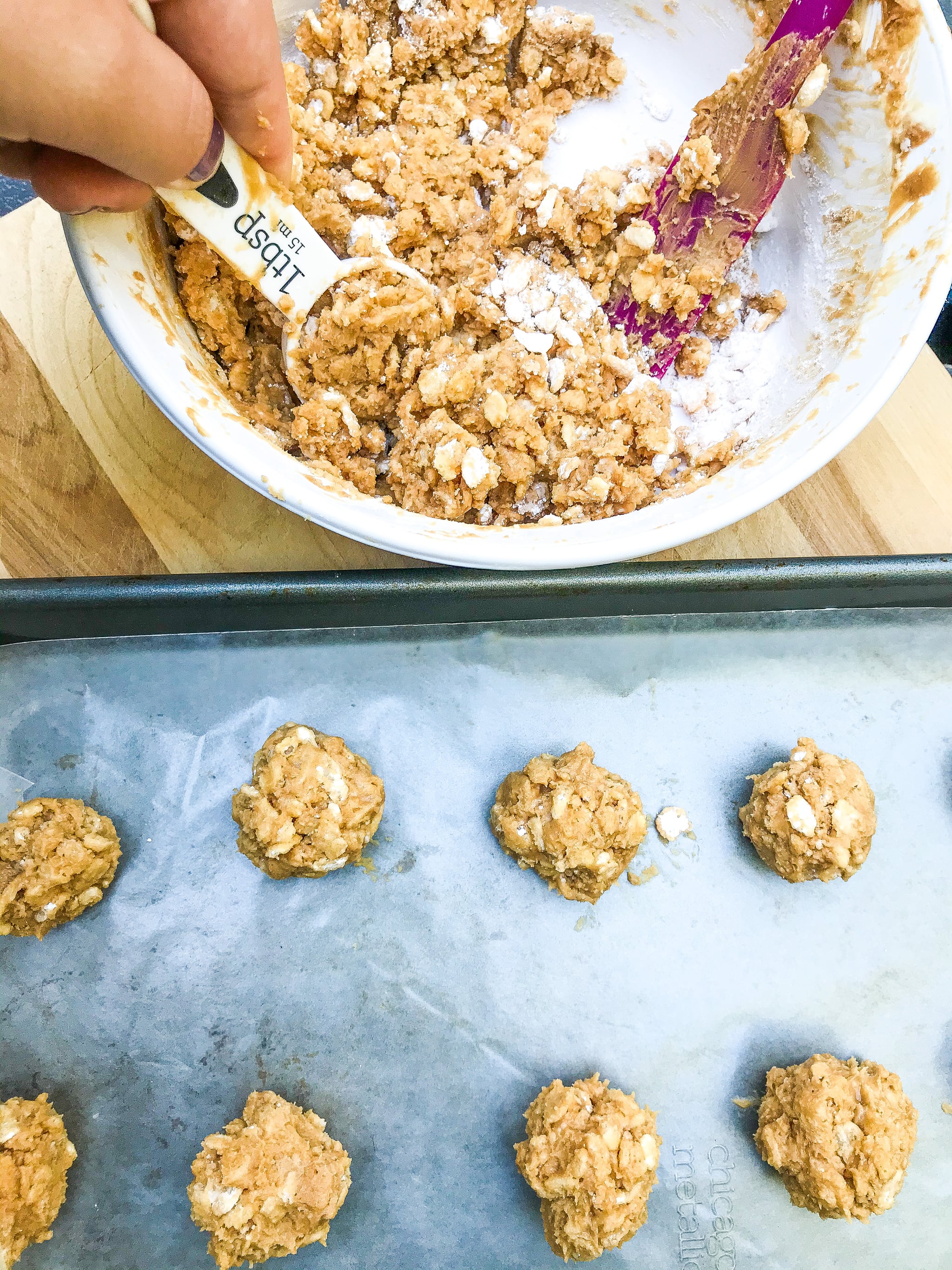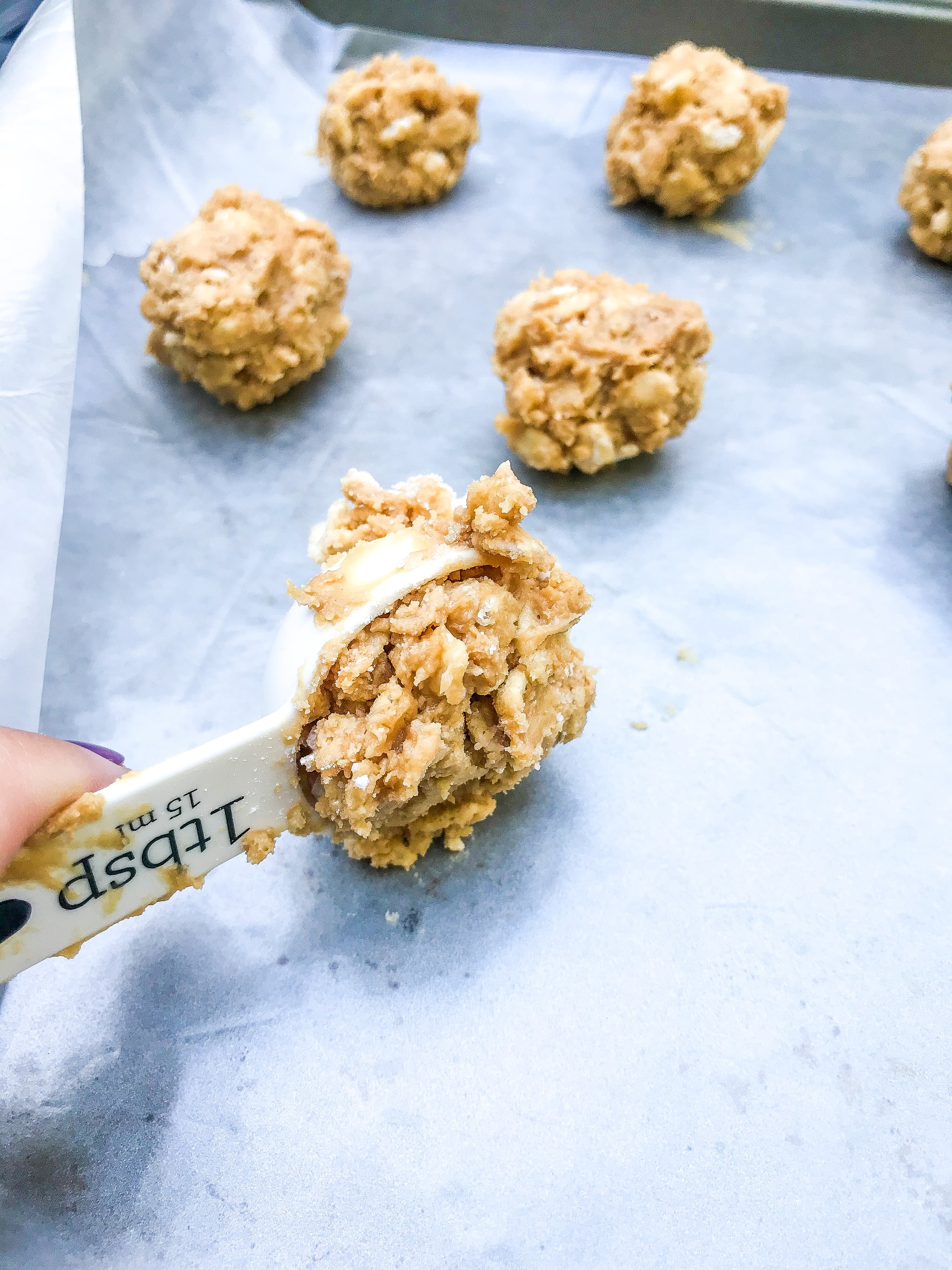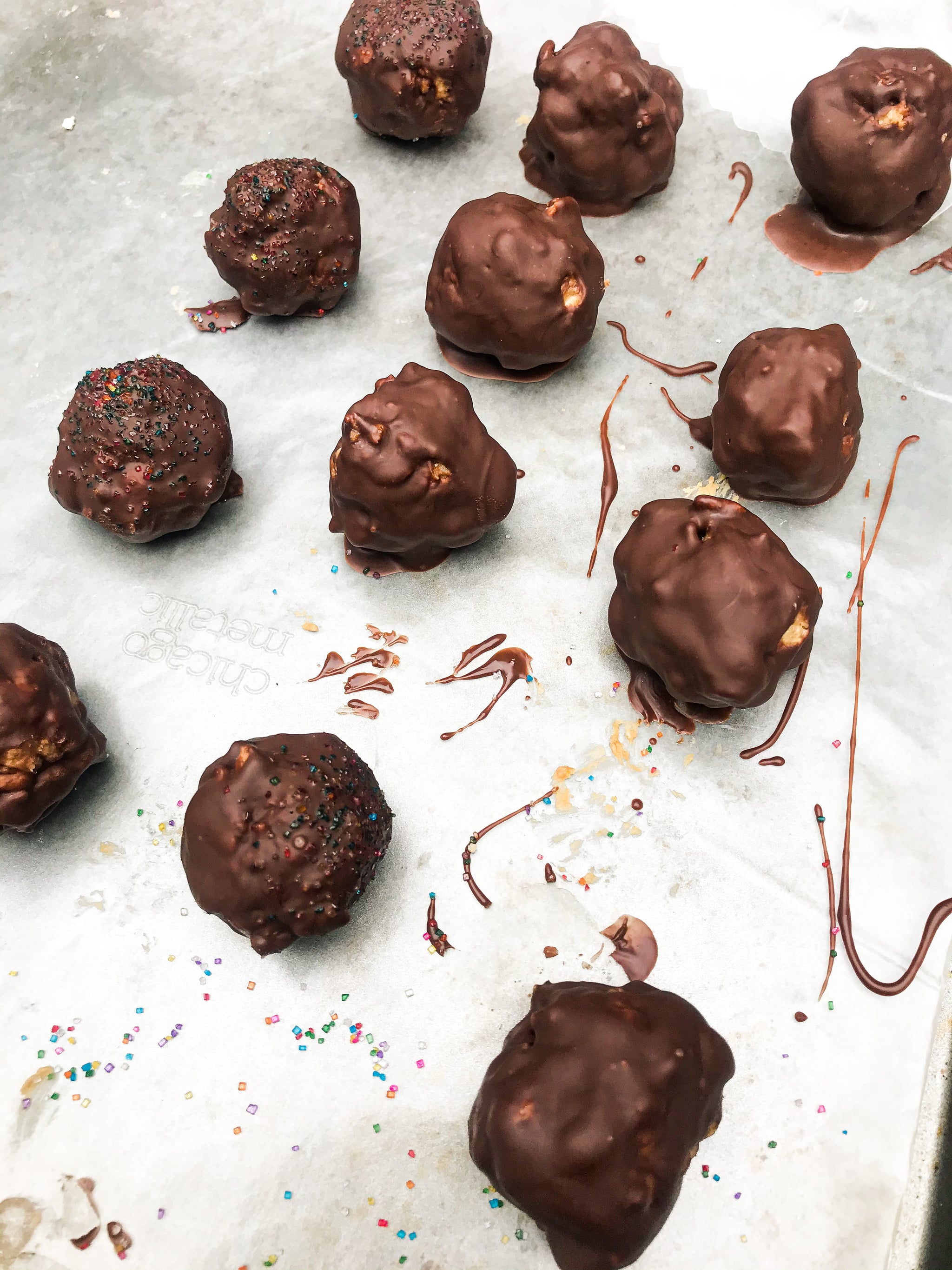 Peanut Butter Balls
Joanna Gaines
Notes
Tip: to help with mixing together the peanut butter mixture, microwave the butter for 10 seconds.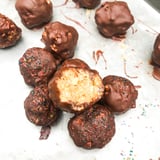 Ingredients
1 stick butter
2 cups powdered sugar
2 cups crunchy peanut butter
3 1/2 cups Rice Krispies cereal
1 package chocolate almond bark
2 tablespoons oil
Directions
Line a baking sheet with wax paper. In a medium bowl, mix together butter, powdered sugar, peanut butter, and Rice Krispies.
Form mixture into balls, about the size of a tablespoon. Place peanut butter balls on the baking sheet and into the freezer until firm, about 15 minutes.
In a small bowl, heat chocolate almond bark and oil. Dip each ball into the chocolate dip, add a few sprinkles (optional), and allow them to set on wax paper until the coating is dry, about 15 minutes.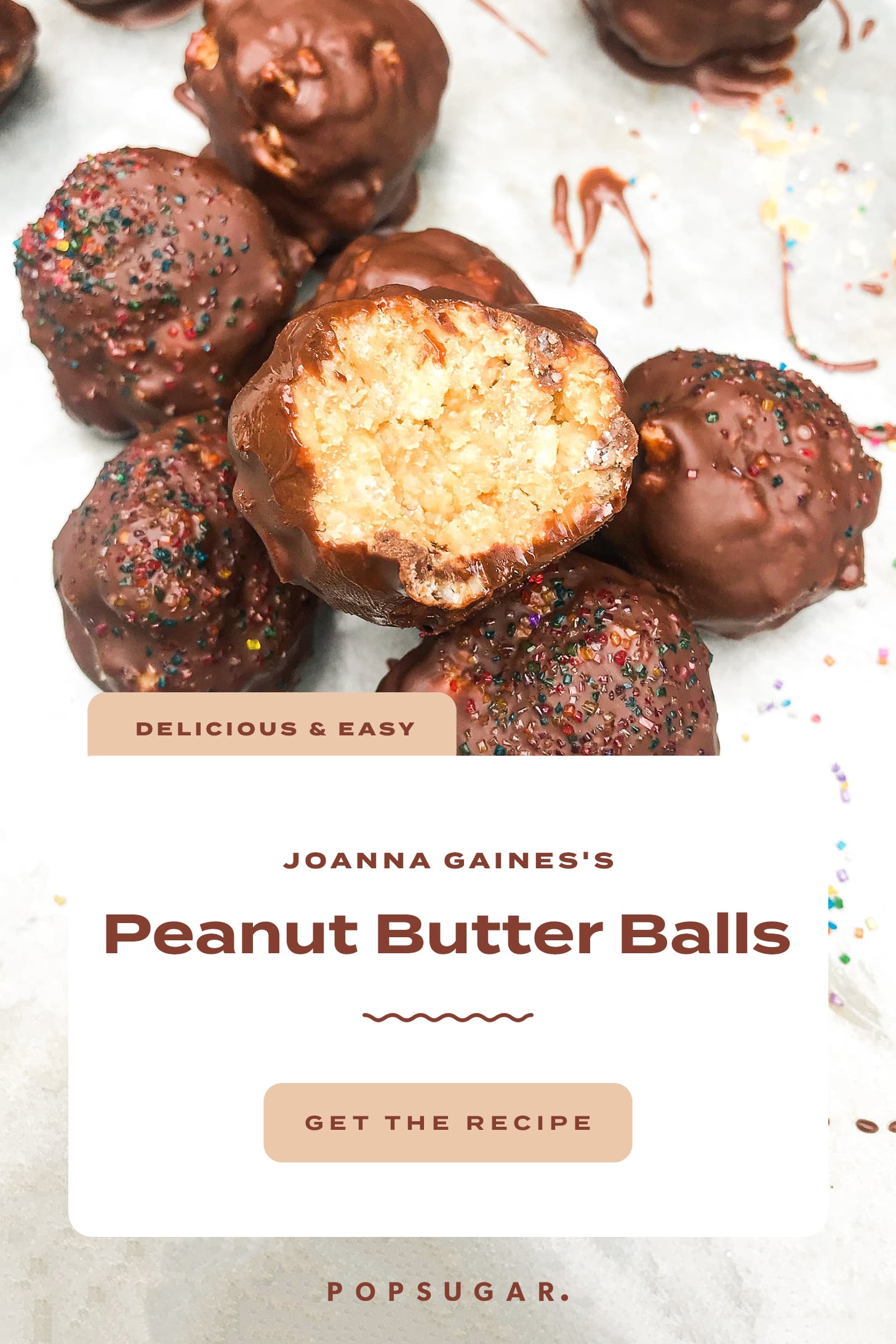 Information
Category

Desserts

Yield

20 pieces

Prep Time

40 minutes

Cook Time

15 minutes

Total Time

54 minutes, 59 seconds
Image Source: POPSUGAR Photography / Emily Weaver