Channel Your Inner Chrissy Teigen by Making John Legend's Famous Recipes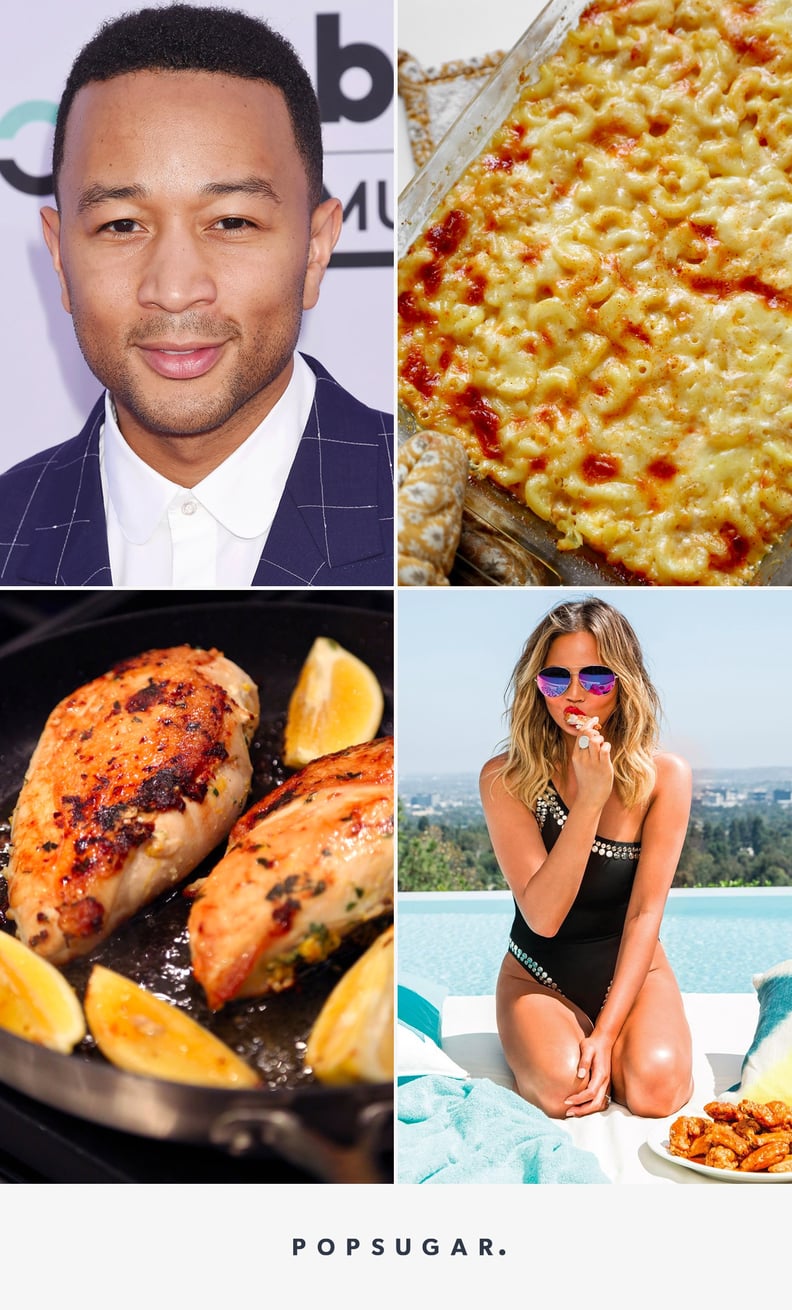 POPSUGAR Photography | Anna Monette Roberts
Getty | Jeffrey Mayer
POPSUGAR Photography | Anna Monette Roberts
Getty | Jeffrey Mayer
Chrissy Teigen may wear the chef's pants in her household, but her husband, John Legend, can offer up some pretty stiff competition. While Chrissy's famous for her chicken pot pie soup and lemony arugula spaghetti cacio e pepe, among other popular recipes from her debut cookbook Cravings, John also knows his way around a kitchen and is known for a few dishes of his own.
Chrissy gives credit where credit is due in her cookbook and has no problem praising John for his best recipes — like his beloved fried chicken wings with honey butter. In the recipe's introduction, Chrissy writes, "In the sea of things John does right, his fried chicken is the . . . I dunno . . . whatever the king of the sea is. I guess that Little Mermaid guy with the giant fork." That's a serious claim, so you know Chrissy truly approves of John's cooking. Behold, all of the John Legend recipes that will make you feel a little closer to being a part of John and Chrissy's relationship goals.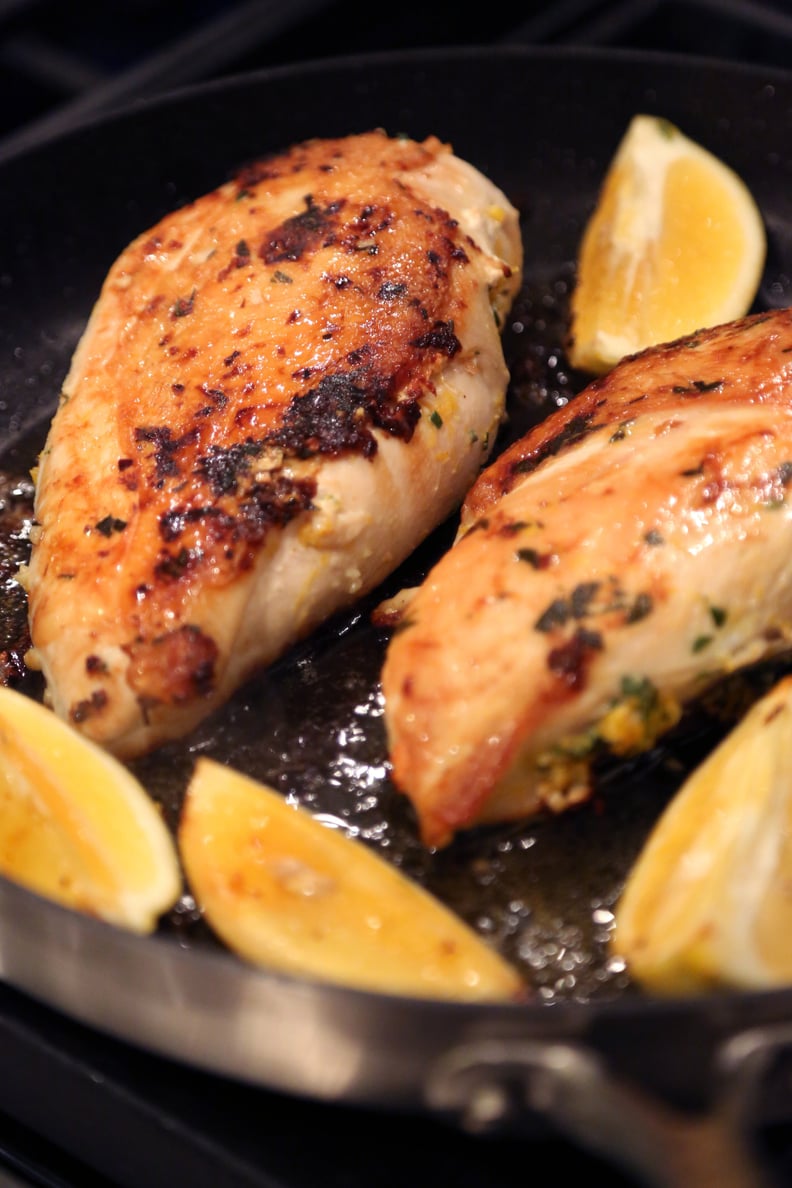 Tuscan Brick Chicken
This is a staple in John and Chrissy's dinner rotation, and after making it for yourself, you'll see why. The garlicky, lemony rub seeps into the skin of the chicken, and the brick — yes, an actual brick — helps give the chicken the perfect sear.
Get the recipe: John Legend's brick chicken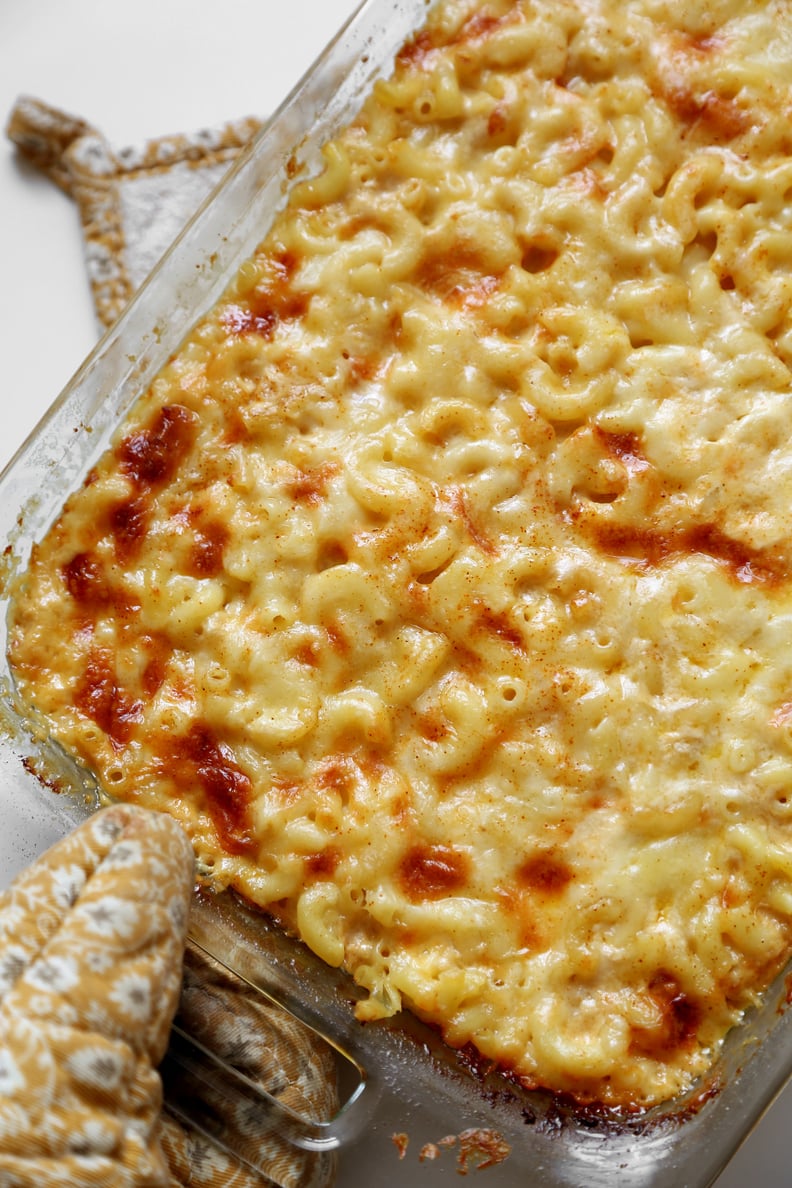 Mac and Cheese
John Legend and Chrissy Teigen both have amazing mac and cheese recipes, and we've personally debated which one is better. Chrissy might have garlic breadcrumbs working for her, but John's is a classic casserole-style mac that's oozing with gooey sharp-cheddar cheese (the secret to the creamy consistency is evaporated milk).
Get the recipe: John Legend's mac and cheese
Fried Chicken Wings With Spicy Honey Butter
John's Breakfast Sandwich
Sunday mornings are the perfect time to skip the drive-through and tackle John's breakfast sandwich, which is made with a pork sausage patty seasoned with garlic, sage, and red pepper. Topping it with American cheese, a runny fried egg, and plenty of sriracha is the only way to go.
Get the recipe: John Legend's breakfast sandwich
Marinated Steak
"I'm not one to brag, but luckily, John exists!" Chrissy writes in the introduction of John's marinated steaks from Cravings. "He doesn't mind calling this marinade 'perfect,'" she says of the combination of soy sauce, olive oil, lemon, worcestershire sauce, and herbs. The next time you plan on throwing a rib eye on the grill, try out this popular marinade that the couple swears by.
Get the recipe: John Legend's marinated steaks
Fried Chicken
Aside from the chicken wings, John is known for his regular fried chicken, too. It's a weekend project that requires a little patience (hello, overnight marinade), but it's 100 percent worth the effort.
Get the recipe: John Legend's fried chicken