It's easy to forget Kylie Jenner is also a low-key chef, considering that she runs a cosmetics empire and she's mom to the adorable Stormi. The beauty mogul is a total foodie, and she'll occasionally let us in on her recipes, so we, too, can eat like Kylie Jenner. The latest recipe she shared is her special flakey French toast, which features a surprising secret ingredient: Frosted Flakes!
Luckily, Kylie anticipated that I would want to make this crunchy French toast for brunch, so she walked through the simple recipe step by step on her Instagram Stories. All you need is eggs, milk, vanilla extract, cinnamon, Frosted Flakes, and sliced bread, of course. Kylie was inspired to make the dish after her sister Khloé Kardashian made the recipe on her own Instagram Stories and credited Kylie's "special crust technique." And now, we can all enjoy this delicious breakfast, too. Check out the photos ahead for the full recipe.
How to Make Kylie Jenner's Flakey French Toast
The setup is pretty simple: Combine a mixture of eggs, milk, vanilla extract, and cinnamon in a bowl. In another bowl, crush up some Frosted Flakes cereal.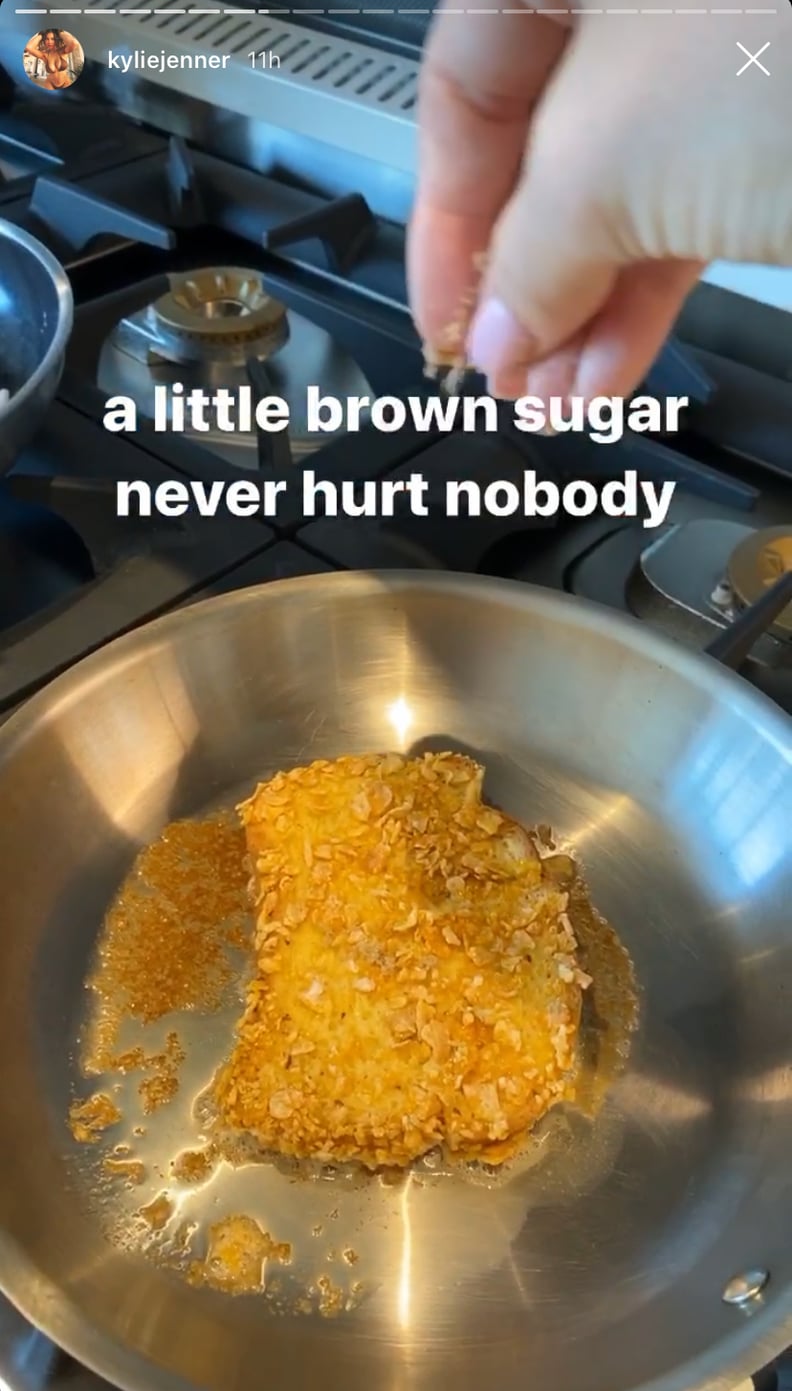 Fry the bread slice on your buttered pan, and while you're at it, listen to Chef Kylie and sprinkle some light brown sugar on top.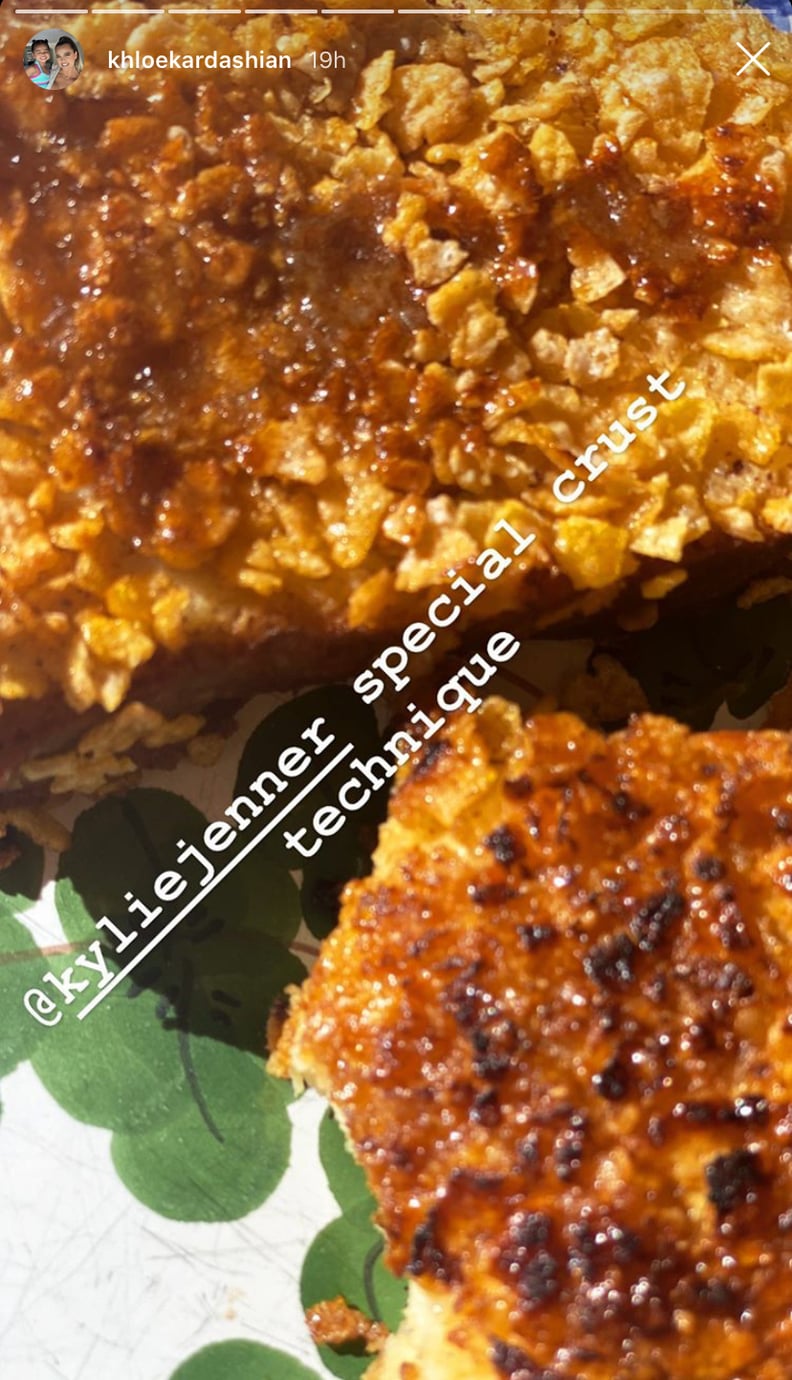 Khloé Kardashian's French Toast Using Kylie's "Special Crust Technique"
Khloé's French toast looks equally mouthwatering.