Easy Lemon Blueberry Cheesecake Bars Recipe
These Easy Lemon-Blueberry Cheesecake Bars Are Pure Summer Bliss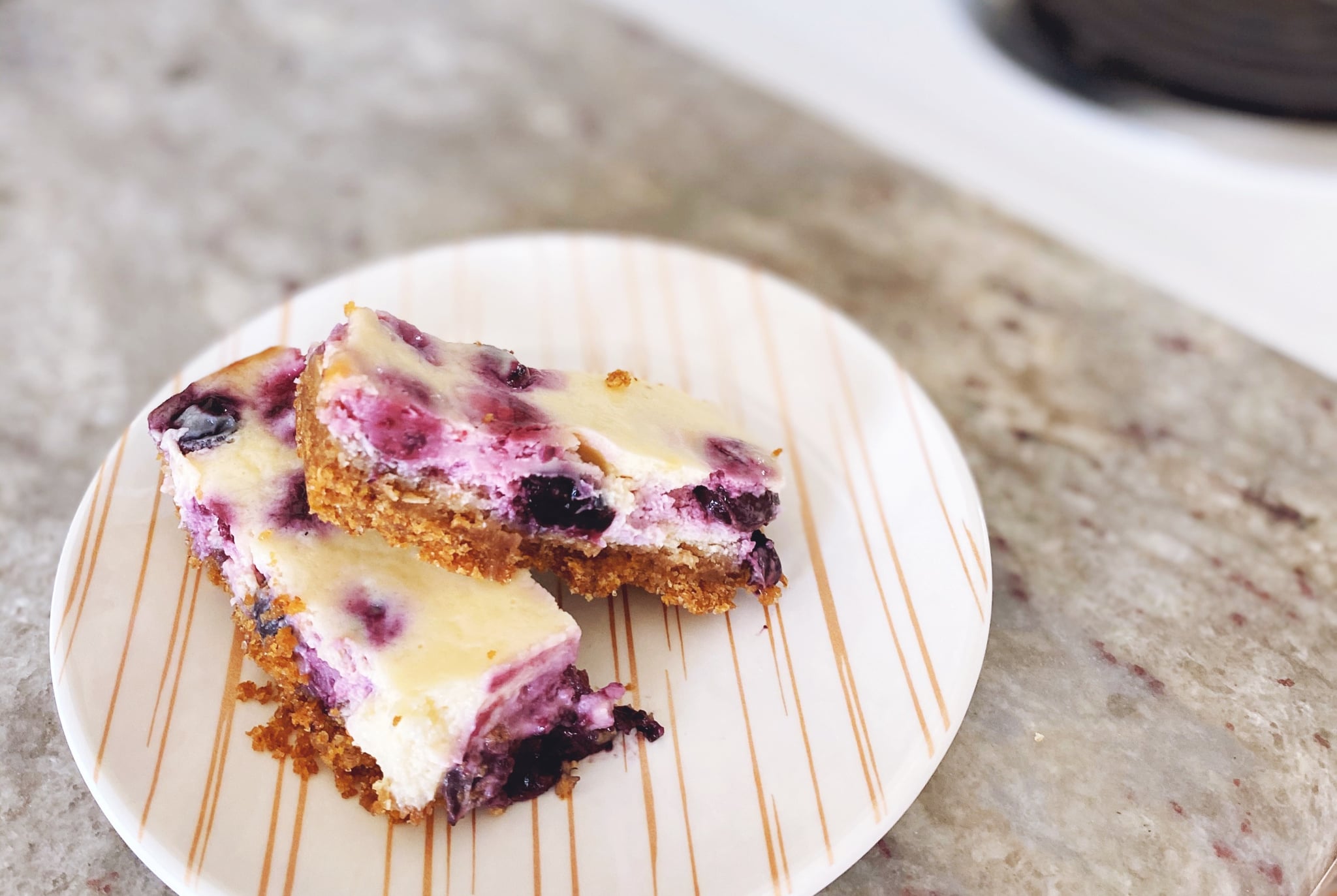 If you're craving cheesecake but you A) don't have a springform pan and B) only have one eight-ounce package of cream cheese, I'm here to save the day. After scouring the internet to find a cheesecake recipe that met these specifications (that also incorporated the fresh blueberries and lemon I had on hand), I cobbled together a few recipes and guesstimated my way to this delicious recipe for lemon-blueberry cheesecake bars.
The 50/50 ratio of cheesecake to crust is what makes these bars so tasty. Every delightful bite has a pop of juicy blueberries; creamy, tangy cheesecake; and buttery, crunchy crust. I had to hold back from eating the whole thing in one sitting (seriously). These bars are a perfect summery treat, and you can easily freeze them if you want to save some for a rainy day. Get the recipe below!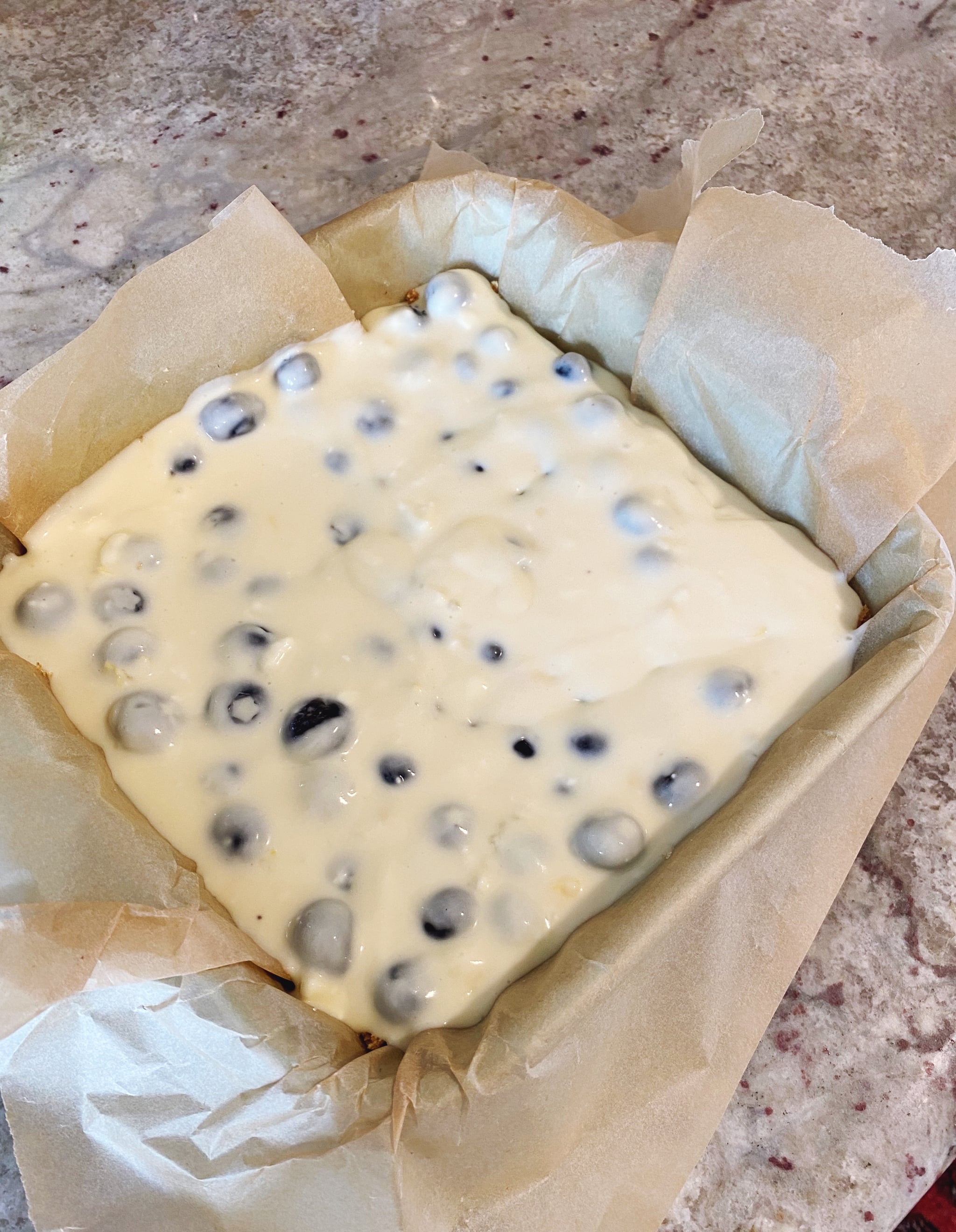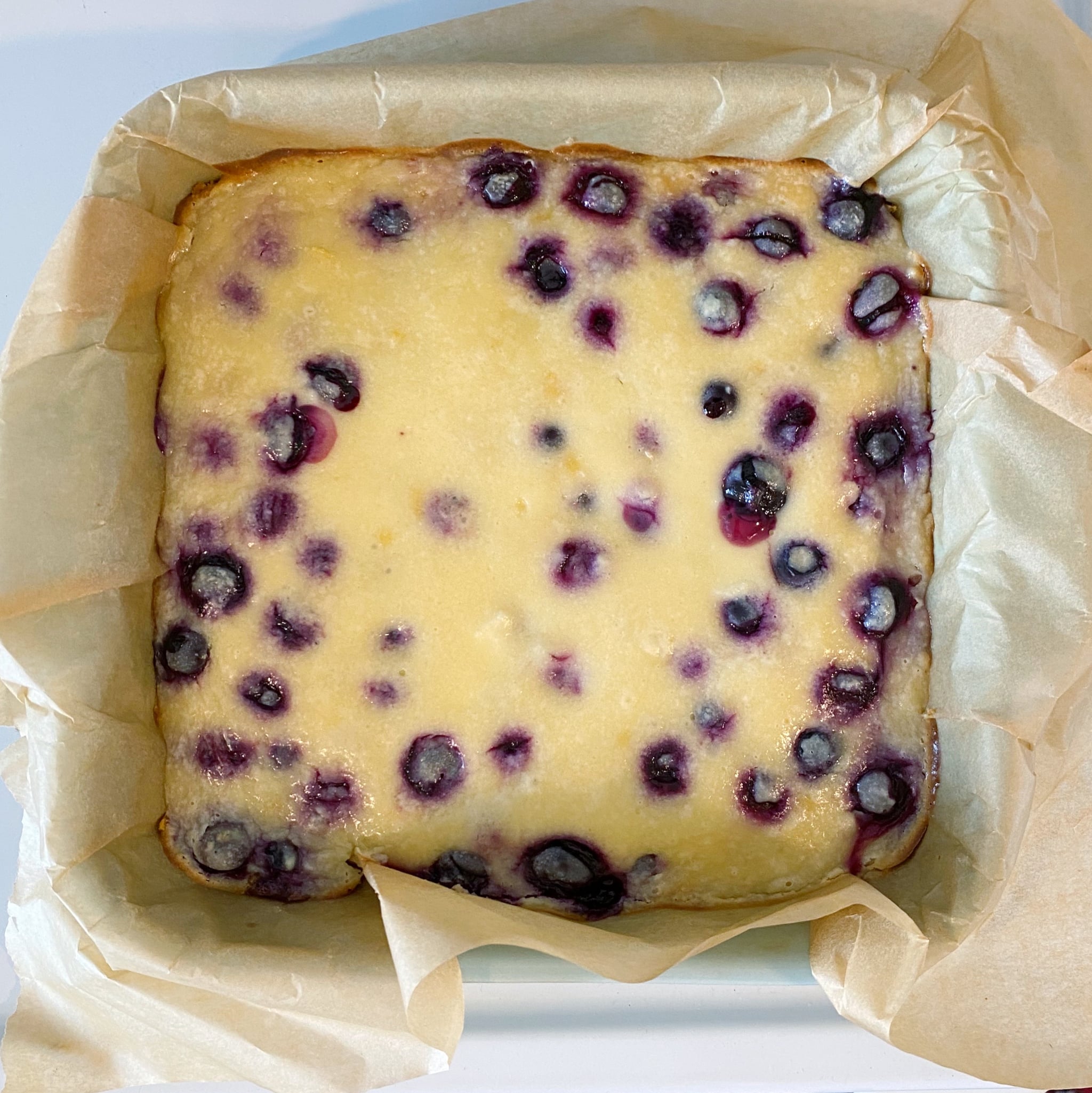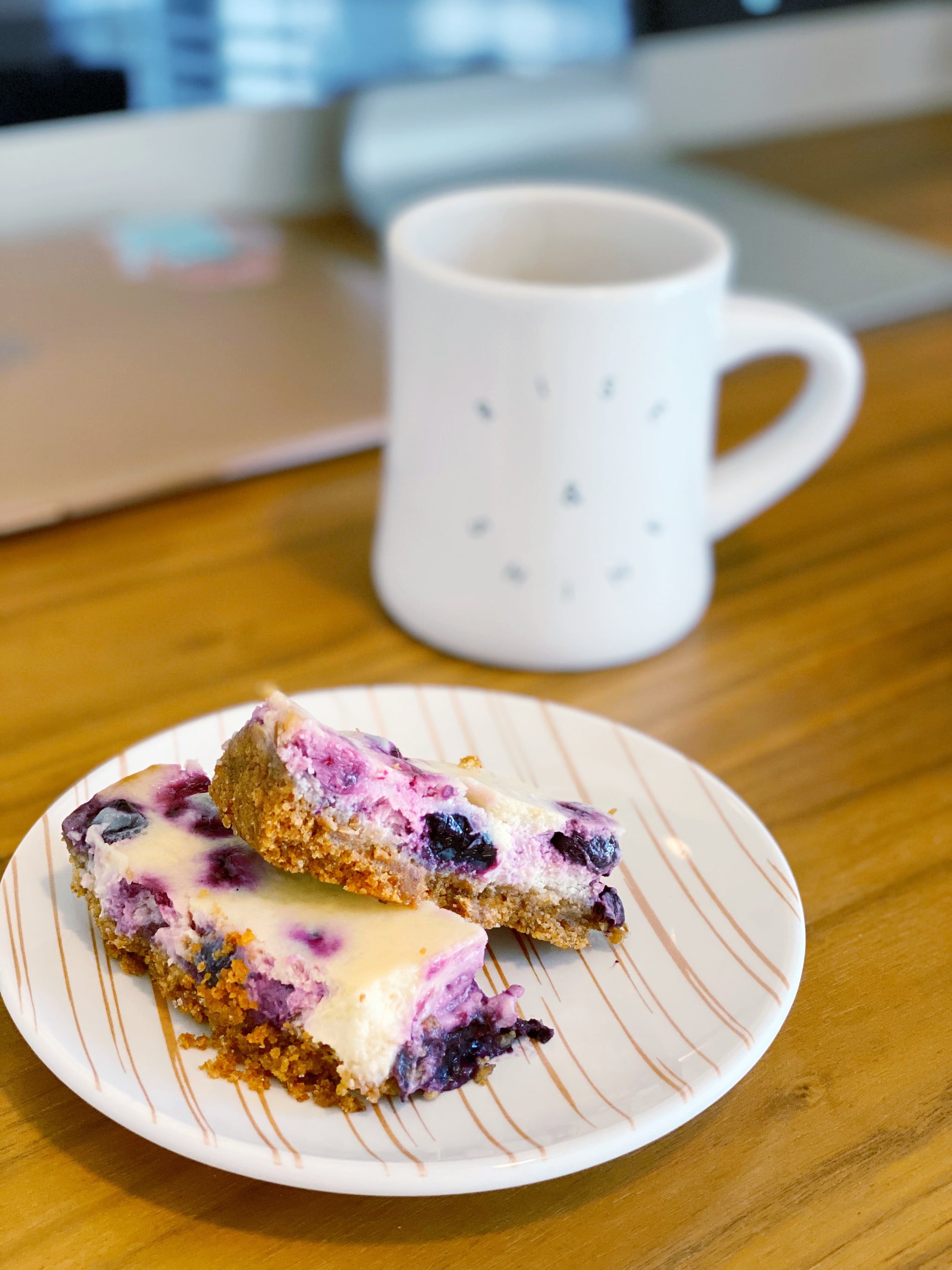 Lemon-Blueberry Cheesecake Bars
Original Recipe
Notes
I added a heaping spoonful of sour cream since I had it and wanted to give it a little more tang, but it's optional if you don't have it on hand.
Every oven is different, and I have a very finicky one! I put my bars in at 300°F for 35 minutes, but that wasn't hot enough, so I put them back in at 350°F for an additional 20-25 minutes. I'm recommending you do 350°F to start, but timing could be anywhere from 30 minutes to 45 minutes. Just check for how jiggly it is (you want a light jiggle) and if there's a little bit of browning on the edges. It will set once it cools!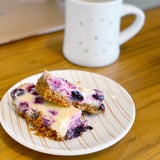 Ingredients
Crust:
10 full-sheet graham crackers (or 1 1/2 cups graham cracker crumbs)
1/4 cup butter, melted
3 tablespoons sugar
Cheesecake:
1 8-ounce package cream cheese, room temperature
1/3 cup sugar
1 teaspoon vanilla extract
1 egg
1/4 cup whipping cream
1 large spoonful sour cream (optional)
Zest of one small lemon
Juice of one small lemon
1 cup fresh blueberries
Directions
To Make Graham Cracker Crust:
Preheat oven to 350°F. Lightly grease the inside of a small (8x8-inch) baking dish with butter and line it with parchment paper.
Put your graham cracker sheets in a plastic bag and use a mallet, mug, or whatever tool you have on hand to bash them into crumbs.
Mix together the graham crumbs, melted butter, and sugar and press firmly into the bottom of the pan. You can use a measuring cup to press the crust down.
To Make Cheesecake:
Using a hand mixer or stand mixer with paddle attachment, beat the cream cheese for 1 minute on medium speed until smooth.
Beat in the cream, sugar, and vanilla extract until smooth, then add the egg, sour cream, whipping cream, lemon zest, and lemon juice, and beat together until smooth and creamy (about 3 minutes). Be sure to scrape the sides and check for any cream cheese on the bottom that didn't get incorporated before you add the blueberries.
Gently fold in the blueberries.
Pour over the crust.
Bake for 30-35 minutes or until cheesecake is lightly browned on the edges (and even a little on top). Hit the side of the pan to see how jiggly it is in the middle. It should have a small jiggle (don't worry, it'll set once it's cooled).
Allow to cool to room temperature in the pan (setting it on a wire rack speeds up the process). Chill in the refrigerator before cutting into bars and serving. Store in the refrigerator or freeze (double wrapped).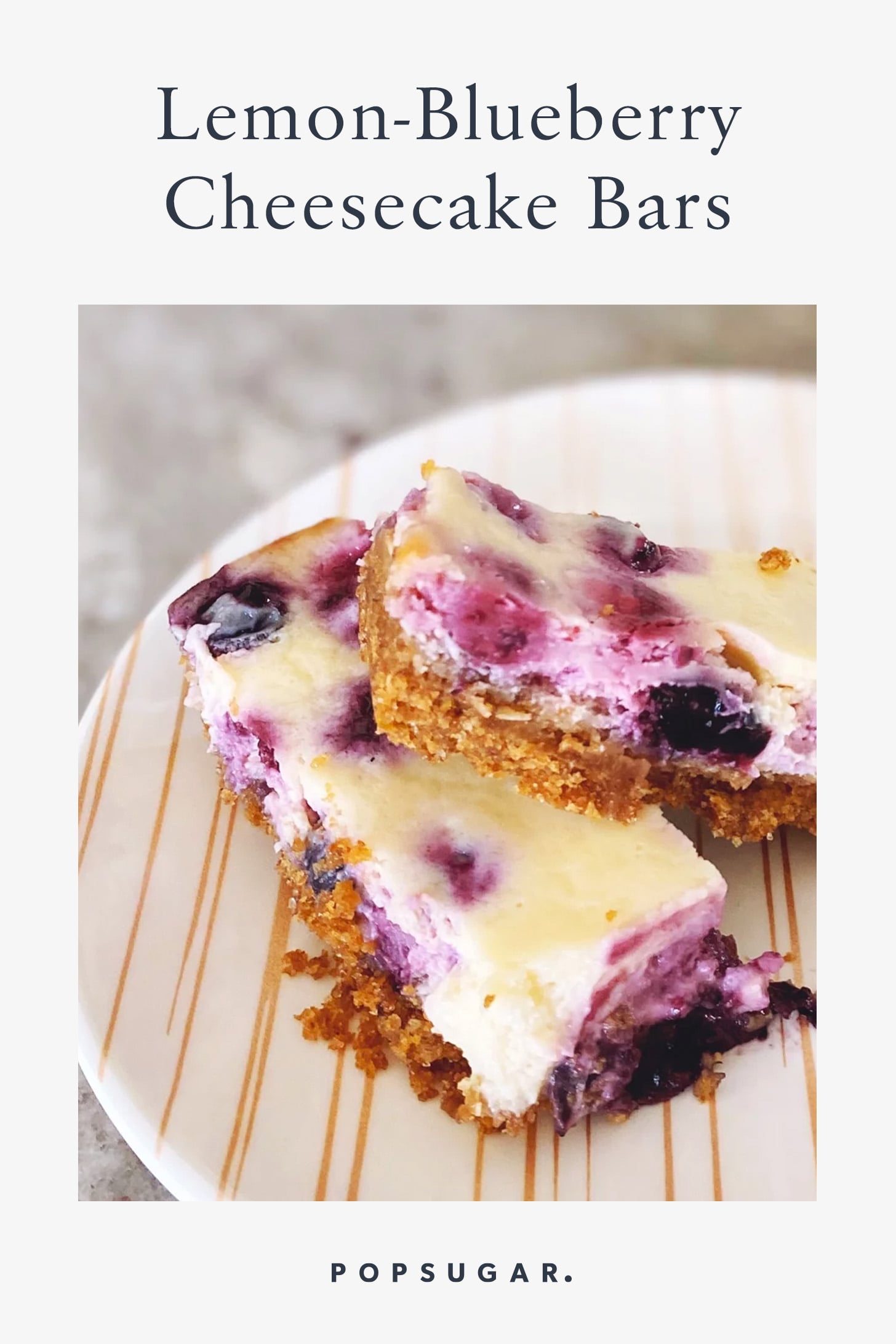 Information
Category

Desserts, Cheesecake

Yield

8 small bars

Prep Time

30 minutes

Cook Time

35 minutes

Total Time

1 hour, 4 minutes, 59 seconds
Image Source: POPSUGAR Photography / Tara Block