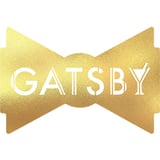 It might be February, but we're still in that new-year state of mind. It's that time of the year when a lot of us are thinking about health and wellness — but also want to lean into things that bring joy and make us feel good. The two don't have to be mutually exclusive. Case in point: Gatsby Chocolate, the only low-calorie, low-sugar chocolate on the market. It was created by the cofounder of Halo Top, so you know it's legit.
We know what you're thinking: it's way too good to be true. But cross our hearts, this stuff is seriously delicious — and you don't have to take our word for it. The people have spoken: the chocolates have more than 1,000 five-star reviews. As one reviewer said, "I've stopped buying any other chocolates. If I can have a chocolate this good, with much fewer calories, it no longer makes sense to get anything else." And why would you, when Gatsby Chocolates have less than half the calories and a quarter of the sugar compared to other premium chocolates?
Beyond the line of guilt-free chocolate bars, Gatsby just launched a new top-tier option: peanut butter cups. What makes these bars and cups so spectacular? Keep reading for the breakdown.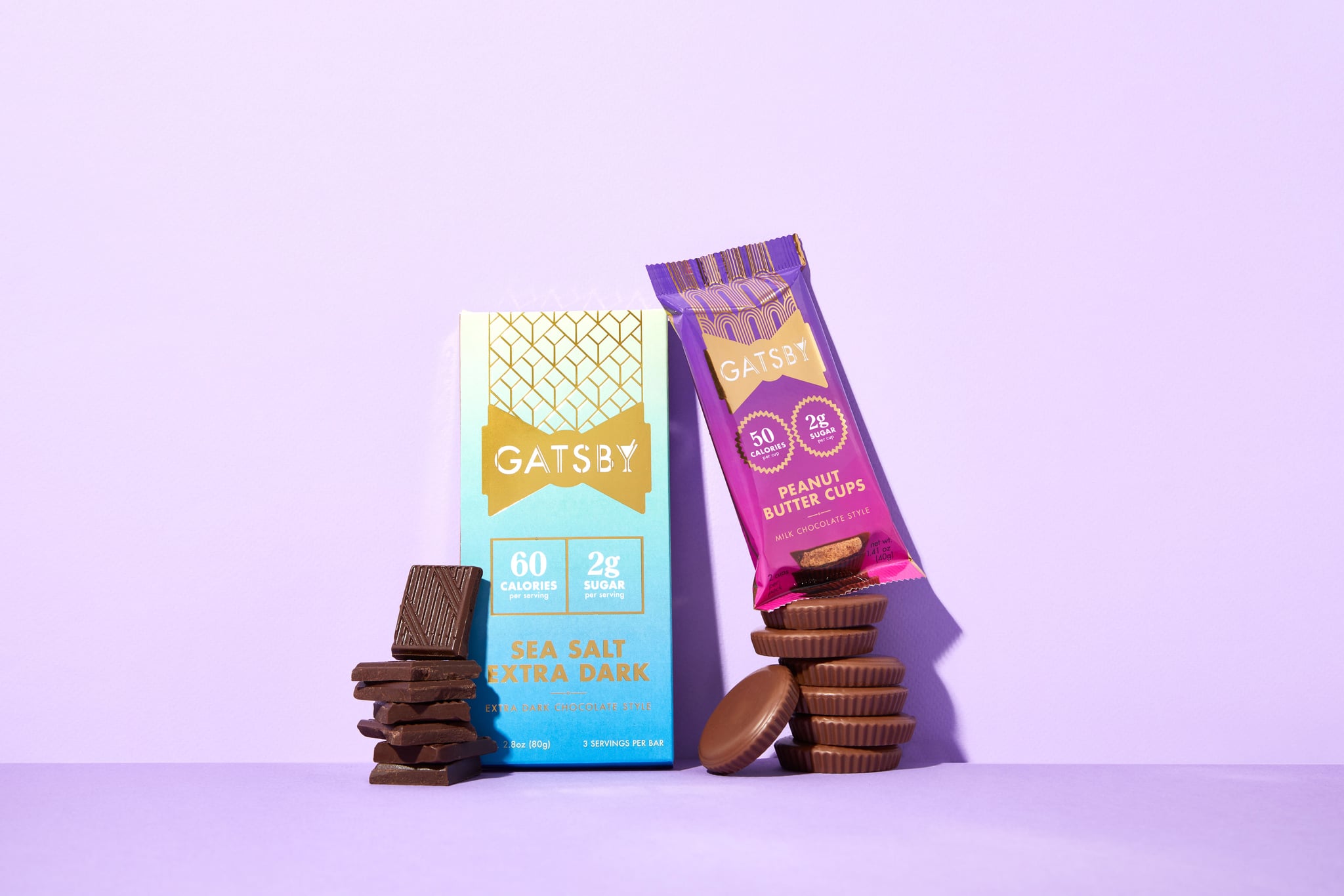 Let's get into the nitty-gritty nutrition facts first. Gatsby Chocolates are the lowest-calorie chocolates on the market, period. They range from between 60 to 70 calories per serving — compare that with premium bars, which start at around 130 calories. Gatsby also has the competition beat when it comes to sugar, with a quarter of the sugar your typical chocolate bar contains.
Gatsby also gains a few bonus points over the competition in the recipe department — a secret, patent-pending recipe, that is. The formulation includes MCT oil — a first in the chocolate industry. All the bars are keto friendly, and two are vegan.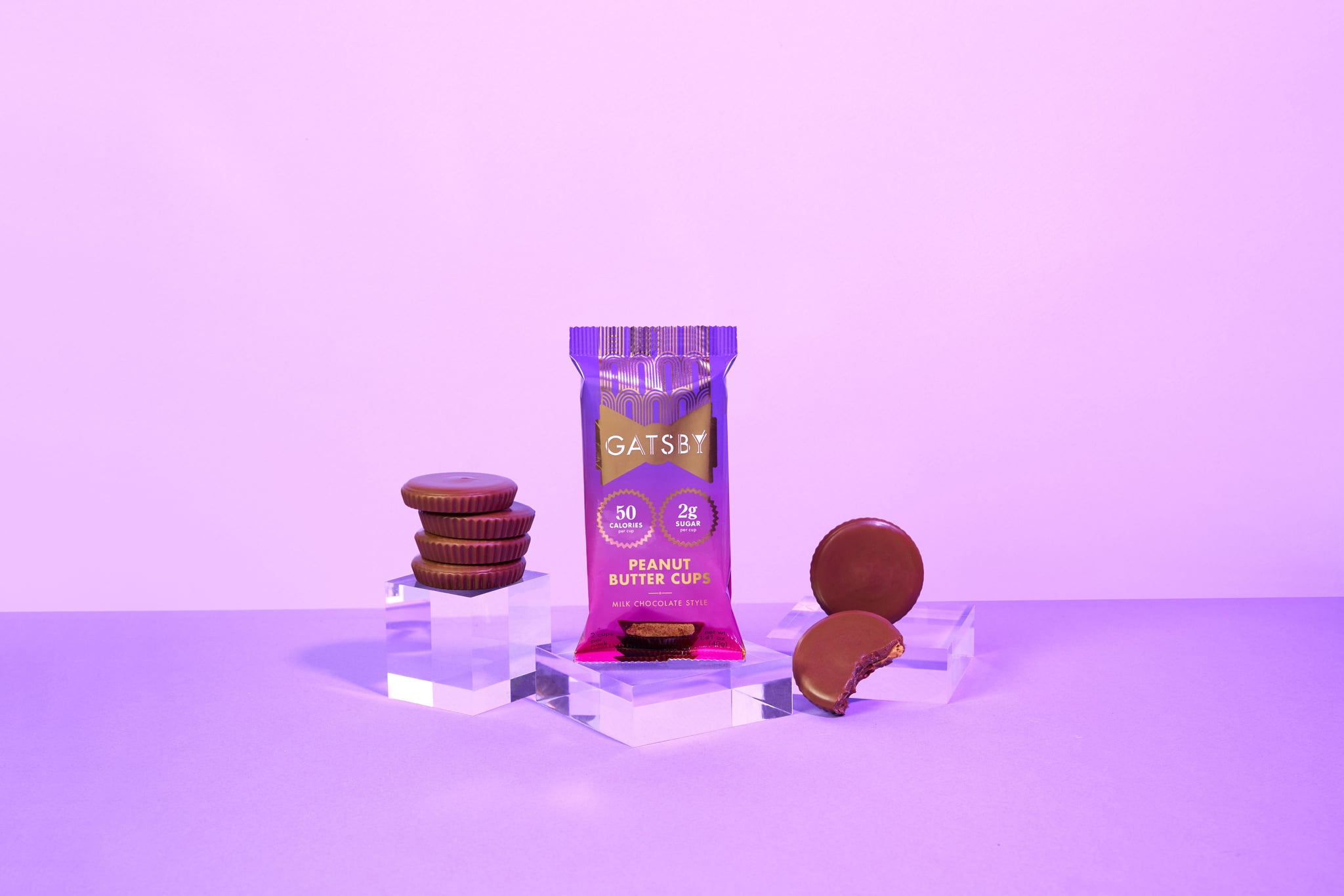 Now, on to what you really came here for: taste. Gatsby's chocolate collection consists of classic chocolate bars — Classic Milk Chocolate, Almond Dark Chocolate, Sea Salt Extra Dark Chocolate — and its newest innovation, Peanut Butter Cups. The chocolate is sweet, creamy, melt-in-your-mouth, and downright irresistible — and while we don't like to play favorites, the Sea Salt Extra Dark Chocolate Style Bar is almost too indulgent to be believed. As one reviewer wrote, "The sea salt flavor is OMG!"
And we couldn't leave without giving extra credit to the Peanut Butter Cups. They're cute and smooth, and they'll satisfy all your sweet-tooth cravings — at only 50 calories per cup. To put it in perspective: most traditional peanut butter cups land at around 210 for two cups. So just 50 calories per cup (the lowest on the market) is already a big deal — not to mention we can't even tell the difference in taste.
Ready to see what all the hype is about? You're in luck — right now you can snag a limited-edition POPSUGAR variety pack, which includes Sea Salt Extra Dark Chocolate Bars and Peanut Butter Cups. And to sweeten the deal, when you enter POPSUGAR50 at checkout, you'll get 50-percent off. Prepare to be blown away.
Shop the Gatsby Chocolate range
Image Source: Gatsby Chocolate