Pantry Staples to Always Have on Hand
These Pantry Staples Are the Key to Transforming All Your Meals Into Gourmet Dishes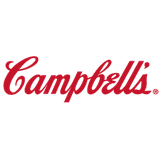 Together with
Campbell's®
, we're helping you make the most of what's in your pantry for epic meals with minimal effort.
During this time of being homebound, it's likely that your pantry has become your BFF. It's where we're turning when we need a little comfort, a Sunday activity to pass the time, or an excuse to get the creative juices flowing when we might be feeling stagnant. Because you're probably getting a little sick of cooking for yourself, we're here to help you put that spark of joy back into mealtime with a few staples that will turn all your cooking endeavors into works of art, no matter how simple or complicated the recipe. Listen up — your pantry is calling.
Broth is possibly one of the most versatile pantry staples, and something you should always have on hand. Whether you're a fan of chicken, vegetable, beef, bone, or anything in between, go for something organic with simple, limited ingredients — Pacific® is always a great go-to choice. Broth can be used as a base for anything from soups and stews to curry and creamy pastas. It can also be used as the star of the show — think: brothy, garlicky beans with crusty bread. Plus, it's an essential when cooking in a slow cooker; it's the key to making your meats tender and juicy.
Ok, hear us out — tinned fish can come in handy in so many unexpected ways. Yes, canned tuna is the obvious pantry staple if you want to make tuna sandwiches, or just a simple tuna salad dip for crackers or veggies. But things like tinned sardines and anchovies can add a level of savory, deep, umami flavor like you wouldn't believe to dressings, pasta sauces, and on their own as toppings. Take a quick look around the internet, and you'll find a ton of ways you can start to incorporate these little fishies into your diet. Trust us — you won't be disappointed.
Salsa is good for so many things other than as a dip for your tortilla chips (but don't let us stop you from snacking away!). A chunky tomato-based salsa — like this one from Pace® — can play a major part in breakfast, lunch, and dinner meals. Give your morning eggs a Tex-Mex kick, or add salsa on top of a grilled fish or chicken dish for some freshness and texture. Salsa is one of those condiments that goes with basically anything.
Oh how we love tahini! The creamy, toasted, sesame-based paste is an essential for any foodie's kitchen, no matter your skill level. It's one of the easiest foods to cook with and instantly adds sumptuous flavor and thickness. If you're on a Mediterranean kick, use tahini as your base for a creamy hummus or baba ganoush, and serve with toasted pita or naan bread. Use tahini to create a supersimple — but still amazing — salad dressing or sauce for everything from red meat to roasted veggies. You can even make chocolatey fudge brownies using tahini.
Beans are one of the most versatile ingredients you can have in your pantry arsenal. Sure, there's the classic rice and beans combo, however, there are so many inventive ways to incorporate the little guys into your routine. Take the humble chickpea, for example. Throw them on a baking sheet and toss with EVOO, flaky salt, and a dash of paprika, and bake them for 45 mins to get a crispy, crunchy topping you can add to salads, soups, and pasta. Use them as a base for a stew, or blend them up for a homemade hummus. The possibilities are endless.
Coconut milk is a true jack of all trades; you can't go wrong. Drop a dollop in your morning smoothie for some subtle flavor and smoothness. Use a can or two as the base for a stew or curry. Add it to whatever you're making in your slow cooker for deep flavor and an added thickness to the saucy surroundings.
Vegetable juice like V8® is kind of a surprise heavy hitter in the pantry game. Yes, you can drink it on its own for a mega infusion of veggie goodness, but you can also use it while you're cooking. Add it to your weekend Bloody Mary to get in your daily helping of veggies while having a little morning fun, or use it as a base for a hearty dinner like meatloaf. Basically, anywhere you'd use tomatoes, sub in V8® — especially when fresh vegetables are hard to come by.
Illustrations: Angie Coates