Pumpkin Spice Cupcakes Recipe
Satisfy Your Fall Sweet Tooth With These Decadent Pumpkin Spice Cupcakes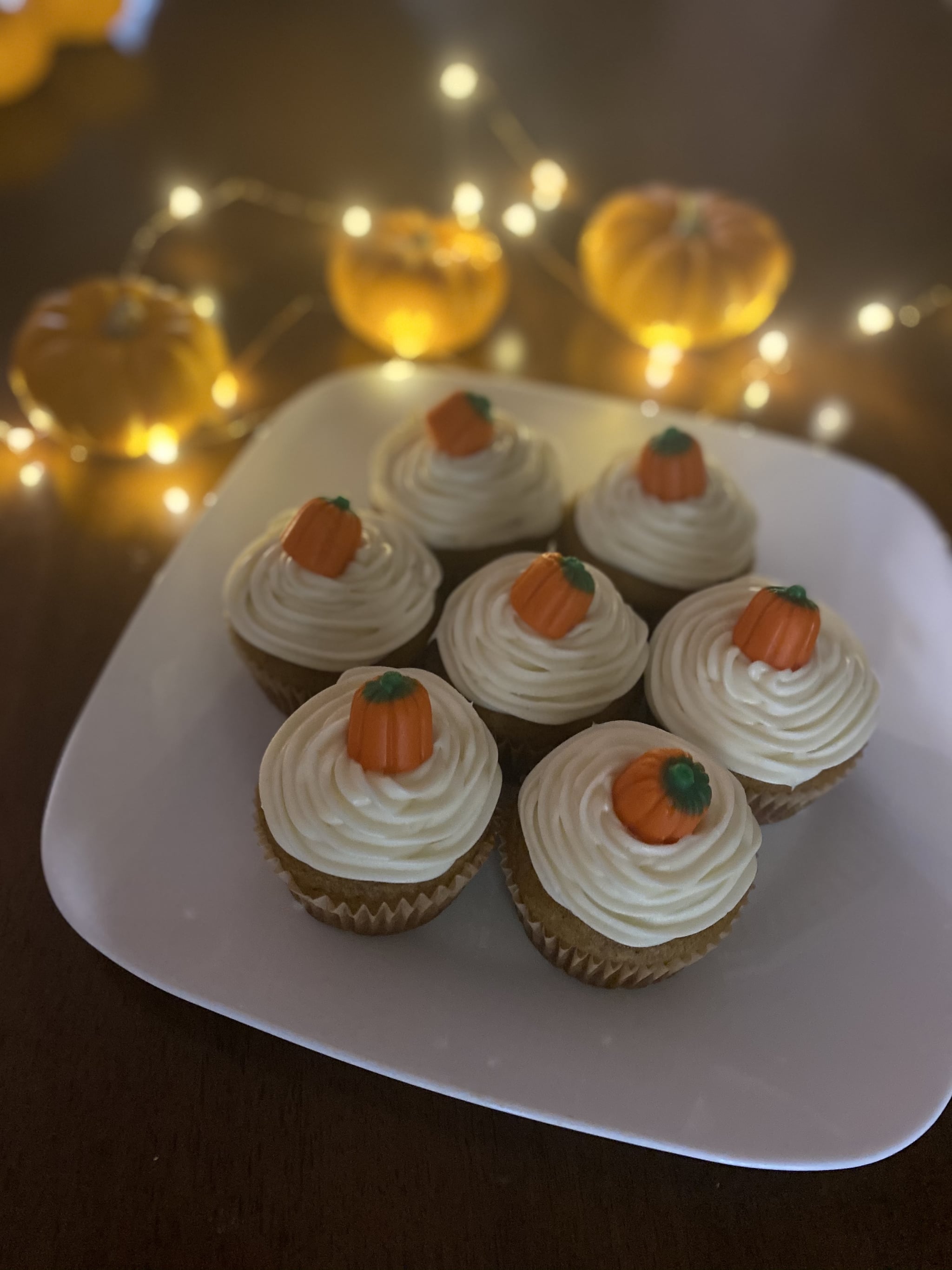 The aroma of pumpkin spice is one of my favorites — it's sweet, earthy, and spicy, with a delicious hint of cinnamon and nutmeg. Pumpkin-flavored treats are delicious any time of year, but they definitely taste most delicious on a crisp fall day. From pumpkin spice lattes to pumpkin butter, I'm always thrilled to find new recipes. And recently, I came to a realization: why not combine my love for pumpkin with another one of my favorite things: cupcakes!
These pumpkin spice cupcakes are super easy and taste amazing. Pumpkin alone is a very subtle flavor, so adding spices really helps bring out the best of the pumpkin. I use pumpkin pie spice and cinnamon in this recipe, but you could also add your own amounts of nutmeg, ginger, and cloves to taste. For the batter, I also add in some unsweetened applesauce to ensure that the cupcakes stay moist and decadent. Whether you're looking for a new autumnal activity to try out on a chilly afternoon or simply love pumpkin spice, these cupcakes are an easy way to satisfy your sweet tooth.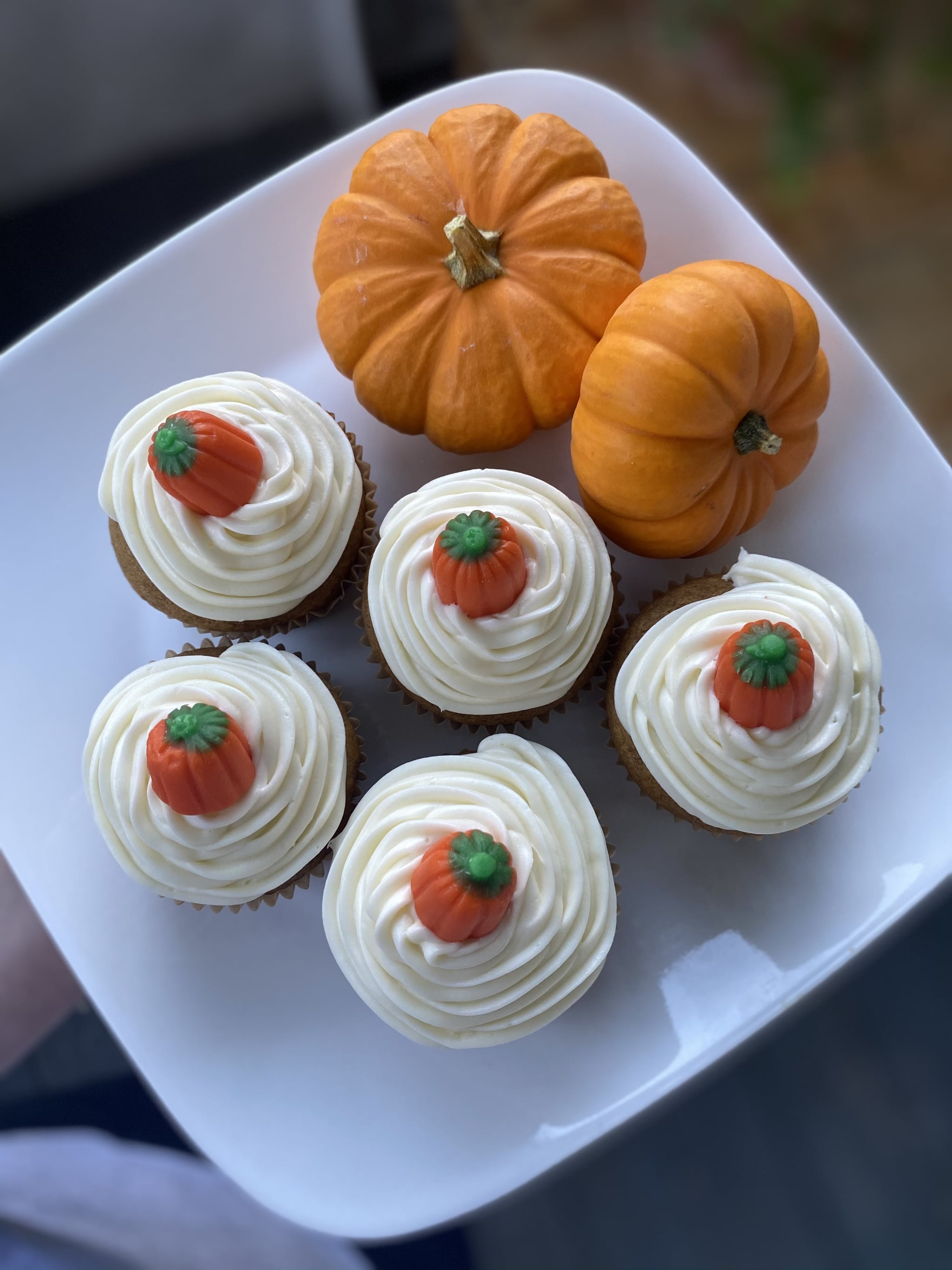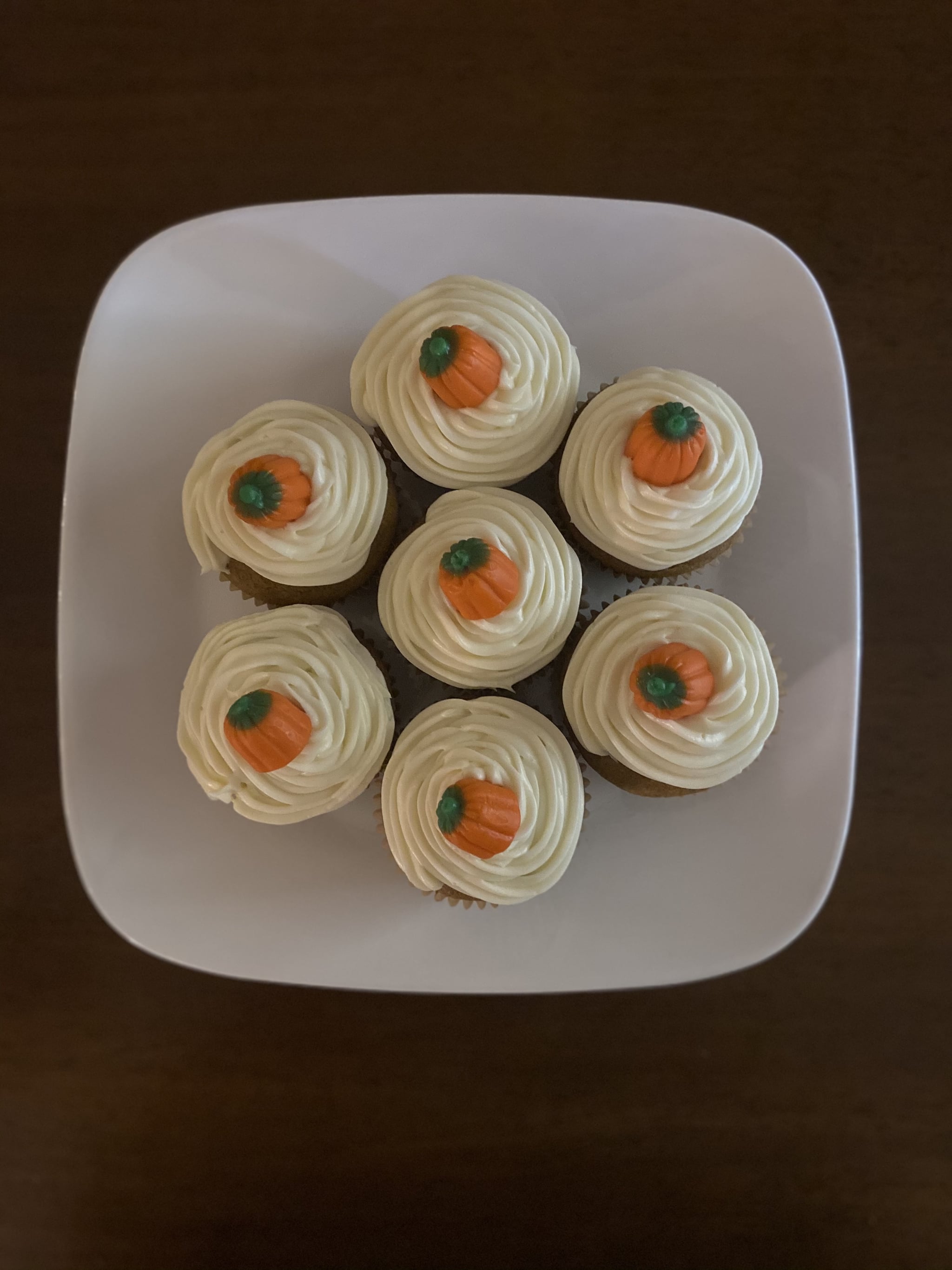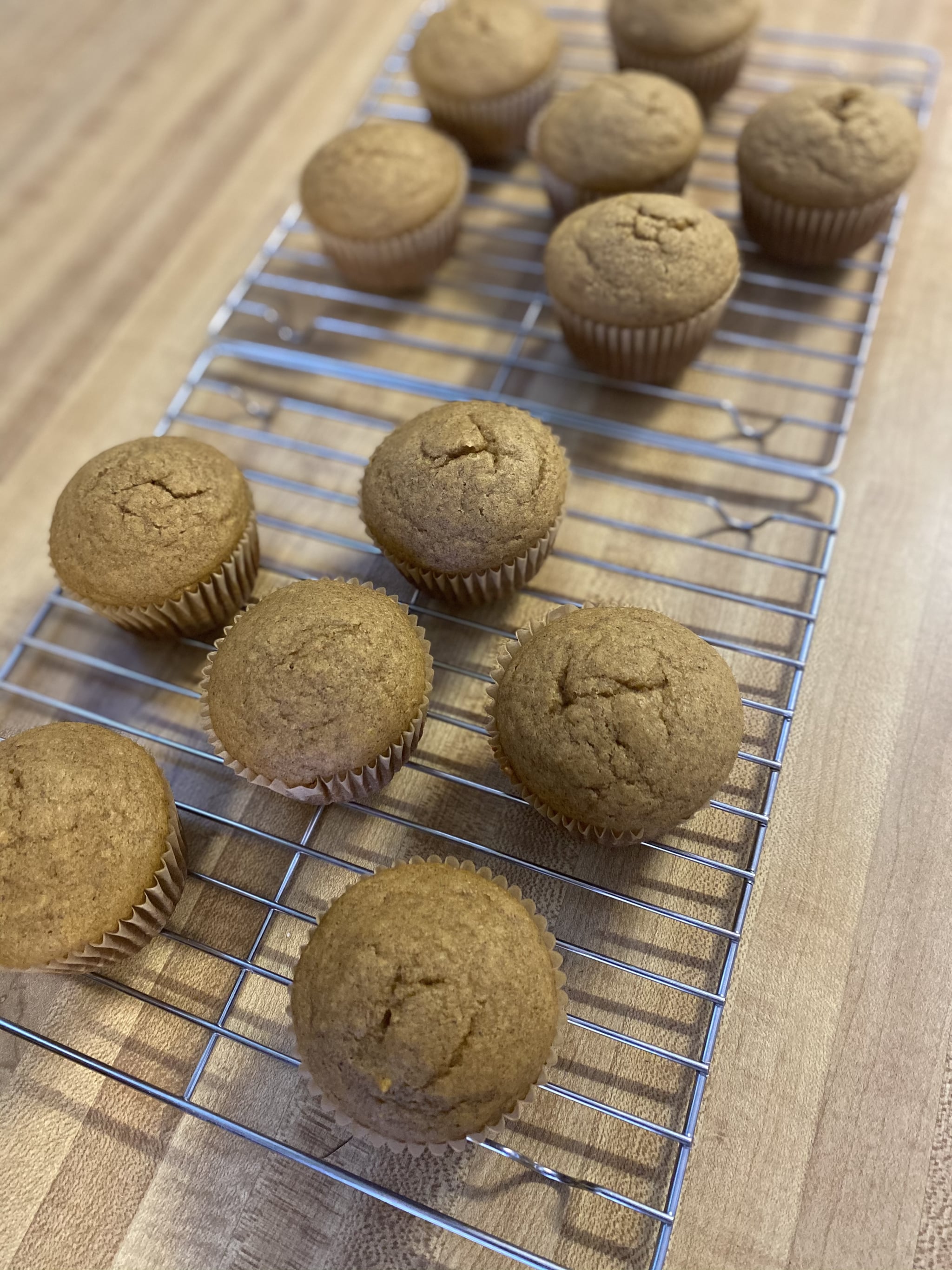 Pumpkin Spice Cupcakes
Original Recipe by Julia Duda
Notes
You can add chocolate chips to the batter to add extra sweetness. Additionally, you can add cinnamon to your cream cheese frosting and top with your favorite candy, sprinkles, or decoration.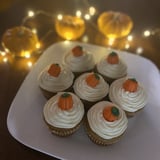 Ingredients
Pumpkin Spice Cupcakes:
2 cups all-purpose flour
1 1/2 teaspoon cinnamon
2 teaspoons pumpkin pie spice
1 teaspoon salt
1 tablespoon baking powder
1/2 teaspoon baking soda
1/2 cup vegetable oil
3/4 cup brown sugar
1/2 cup white sugar
2 large eggs
1/4 cup unsweetened applesauce
1 teaspoon vanilla extract
1 can pumpkin puree (NOT pumpkin pie filling)
Cream Cheese Frosting:
8 oz block cream cheese, softened
1/2 cup butter, softened
1 teaspoon vanilla extract
2-3 cups of confectioner's sugar
1 tablespoon of heavy cream
Directions
Preheat oven to 350 degrees.
In a large mixing bowl, add flour, pumpkin pie spice, cinnamon, salt, baking powder, and baking soda and whisk until combined. Set aside.
In a different mixing bowl, add brown sugar, white sugar, and oil. Beat with an electric mixer until just combined — the mix should become light and fluffy.
To your oil and sugar mix, add pumpkin puree, eggs, applesauce, and vanilla extract. Beat until just combined; don't overmix.
Add wet mix to your flour mix and whisk or beat until combined. Your batter should be thick.
Line a cupcake sheet with paper liners or grease with cooking spray. Fill your cupcakes about 2/3 of the way full, leaving room for them to rise.
Put your cupcakes in the oven and check on them after about 20 minutes. Use a toothpick or knife to test doneness — they'll likely need to go for another 2-5 minutes.
Once your toothpick comes out clean, take the cupcakes out of the oven and let them sit for 5 minutes. Then, transfer the cupcakes to a wire cooling rack and allow them to cool for at least 20 minutes.
As your cupcakes cool, add softened butter and cream cheese to a clean bowl. Beat until combined. Next, add in vanilla extract and heavy cream. Gradually add in confectioner's sugar to taste. Optionally, you can add in additional cinnamon to your frosting and mix until thoroughly combined.
Frost your cooled cupcakes, and optionally add a pumpkin candy or sprinkles. Enjoy your fall treat!
Information
Category

Desserts

Yield

18 cupcakes

Total Time

19 minutes, 59 seconds
Image Source: POPSUGAR Photography / Julia Duda