How to Safely Visit a Pumpkin Patch This Fall
Will It Be Safe to Visit a Pumpkin Patch This Fall? Here's What the Experts Are Saying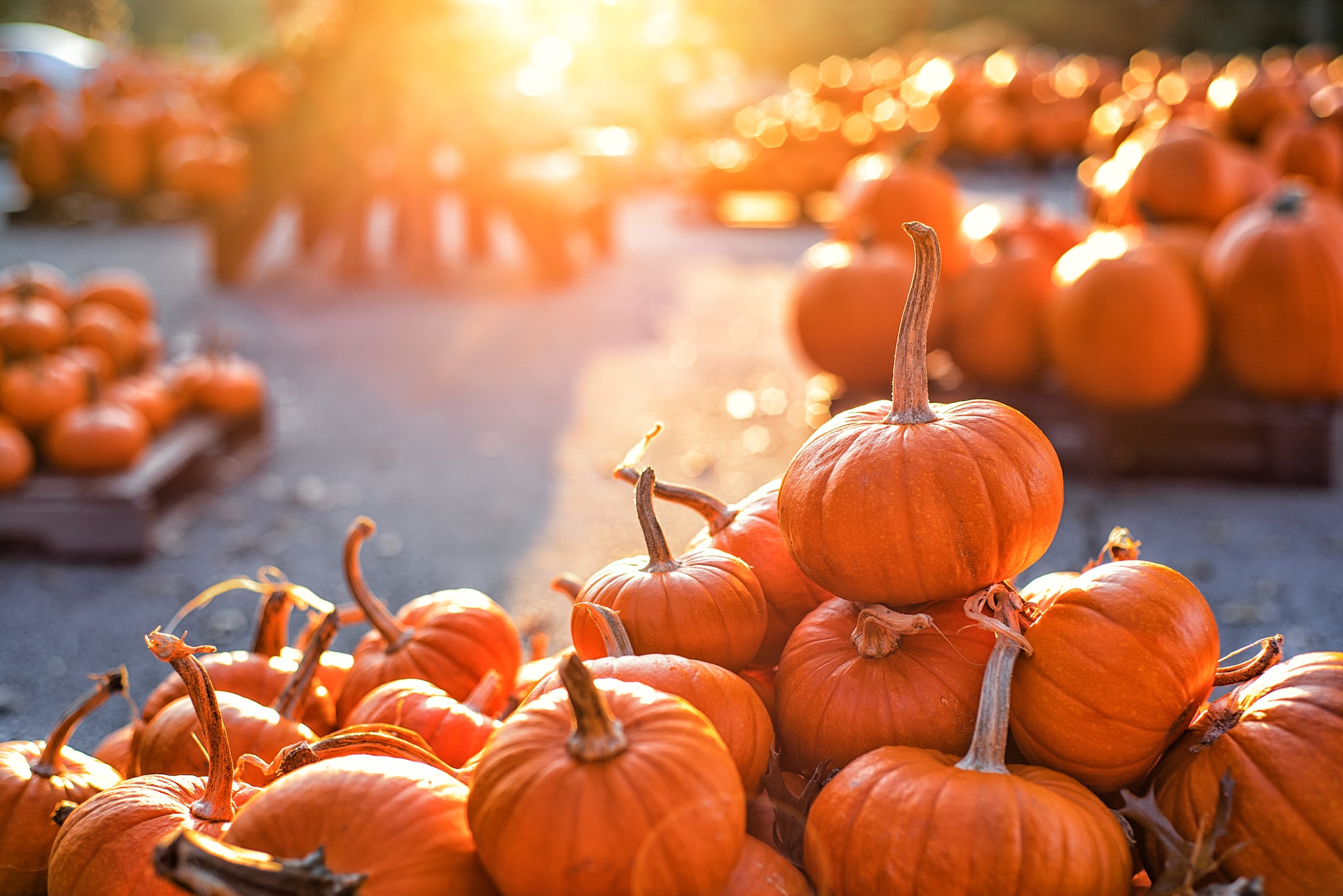 If you're starting to reevaluate some of your favorite seasonal pastimes like apple picking and visiting a pumpkin patch this year, you aren't alone. The ongoing coronavirus pandemic has forever altered the way we go about enjoying a lot of our favorite social activities, and it looks like this fall will be no different than the last few months. Between scavenging for the perfect pumpkin and being in close proximity to large groups of people, a pumpkin patch might not seem like the safest place to spend an afternoon amid COVID-19. But with proper safety precautions, could you still make it work?
POPSUGAR spoke to three experts regarding the exact safety limitations pumpkin patches should be implementing as well as what steps you can take to ensure you and your loved ones stay safe while pumpkin picking.
Can I Visit a Pumpkin Patch This Fall?
"The biggest thing to consider is where you live and what the COVID-19 positivity rates are in your city, because it really depends on geographical location, risks, and exposure," Laura Irastorza, MD, FAAP, a board-certified pediatrician at Orlando Health Arnold Palmer Hospital for Children in Florida, told POPSUGAR. Compared to other activities that may require being indoors, she noted that pumpkin picking is a safer choice. Likewise, Cassie Majestic, MD, an ER doctor in California, further explained that spending time outdoors provides a bit of a safety barrier against COVID-19 because it's easier to follow social distancing and breezes in the air keep things moving.
Just like with other social-distancing activities, you need to consider the exposure you're opening yourself up to, who is in your household, and if anyone is at increased risk such as older adults, immunocompromised individuals, or anyone with a chronic illness. "When people choose to not wear a mask, it puts everyone around them at greater risk, and this is something you cannot predict when you leave your house," Dr. Irastorza said. Your safest choice is visiting a pumpkin patch that is mandating masks for everyone and is doing everything it can to limit your risk.
What Safety Precautions Should I Be Taking at a Pumpkin Patch?
A pumpkin-patch visit can be safe if you're approaching it in the right way by wearing your face mask, social distancing, and frequently washing your hands, Renée Rodriguez, MD, a board-certified pediatric cardiologist in California, told POPSUGAR.
Before visiting, Dr. Irastorza recommends researching what safety limitations the pumpkin patch is implementing to assure the safest experience for its customers and employees. "Some questions you might want to factor into your decision are: Will they be spacing out their pumpkins for social distancing? Are they cleaning highly trafficked surfaces? Are they serving food and beverages? Are they offering activities that require you to be in a group setting?" she said.
The biggest causes of concern are the size of the crowd and the number of people congregating in one area, Dr. Rodriguez stated. "Typically, pumpkin patches are set up in quite large areas outside, making it an ideal, fun fall activity! Make sure you bring your own hand sanitizer and use it very frequently as this is especially important when touching pumpkins others may have touched," she said.
If you are practicing all these things, the risk of COVID-19 is very, very low, and you can safely enjoy your time at a pumpkin patch this fall, Dr. Rodriguez assured.