Ramen Lasagna Recipe From TikTok With Photos
Ring the Alarm: TikTok's Ramen Lasagna Recipe Is Bizarre . . . and Delicious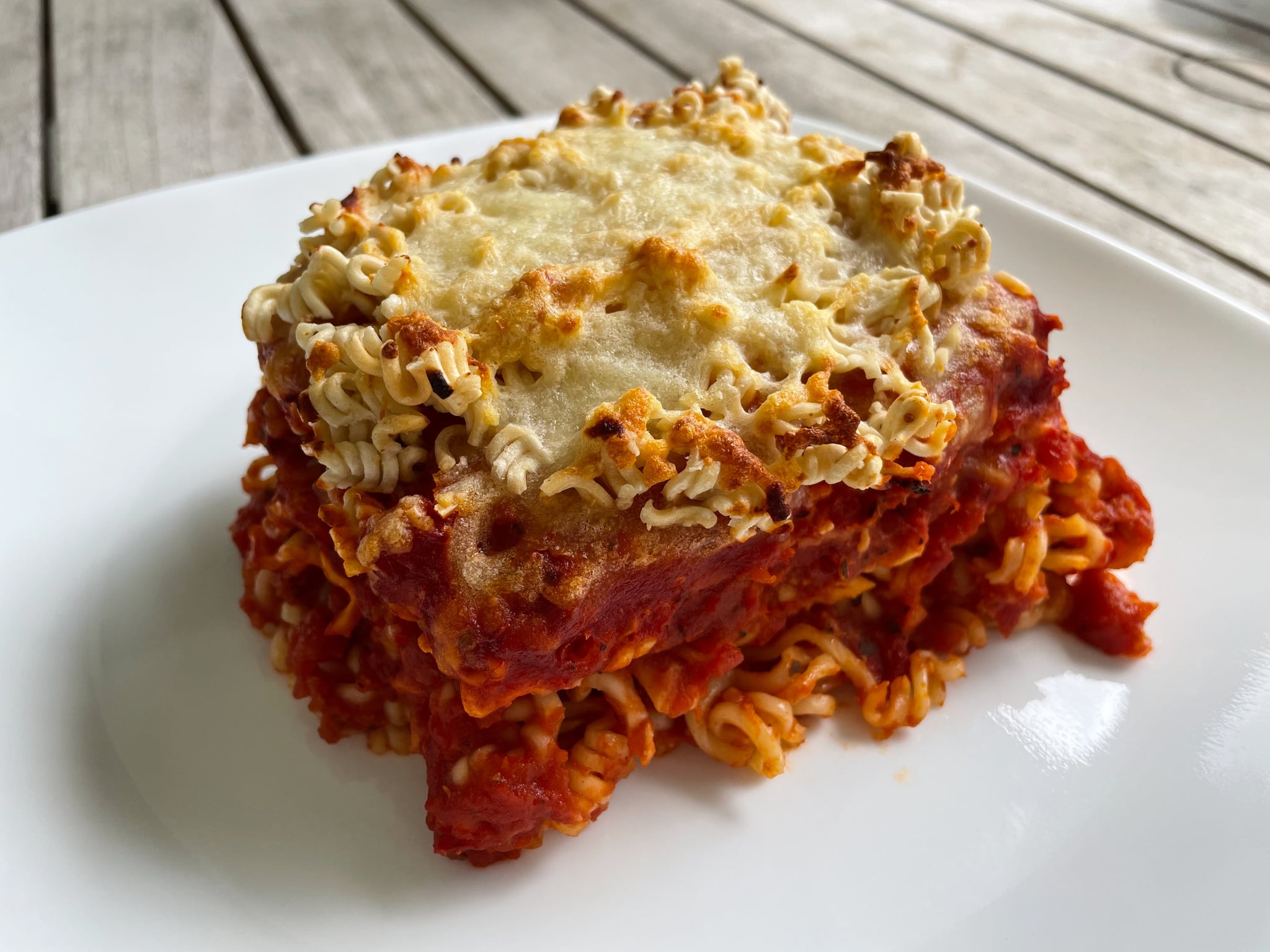 If you love savory ramen and cheesy lasagna, in the great words of the classic Old El Paso commercial, "Porque no los dos?" Combining both foods might seem weird at first, but TikTok's @ramenkingivan proved to the world that you can have your ramen lasagna and eat it too — er, you know what I mean.
Not only am I obsessed with the TikTok video set to the beat of Championxiii's "BOO!," but I also love just how easy this dish is to put together. All you have to do is layer precooked ramen (I used the roast chicken flavor) with tomato sauce and cheese, and you'll have an incredibly delicious (and unique) dinner in 45 minutes. The final result is cheesy and gooey, with the kind of flavor ramen is known for. It honestly works really well together, and the texture of the ramen noodles gives it a bit of crunch (making the outside edges slightly crispy is highly recommended). This dish is perfect for quick weeknight meals or any other time you're craving cheesy pasta with a bit of a flavor twist. You can even experiment and try using different flavors of ramen noodles, and also feel free to add any additional vegetables to your layers if you'd like.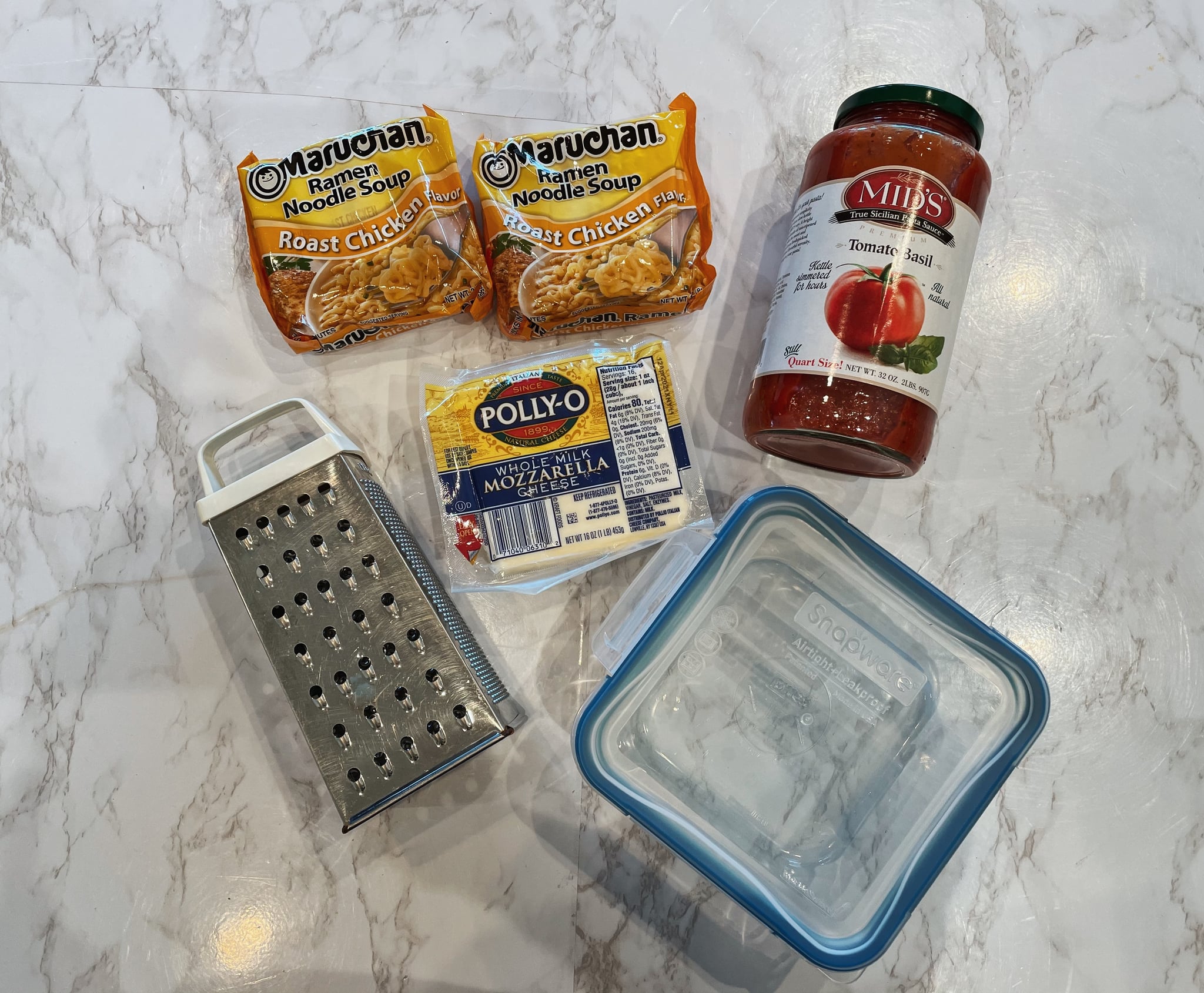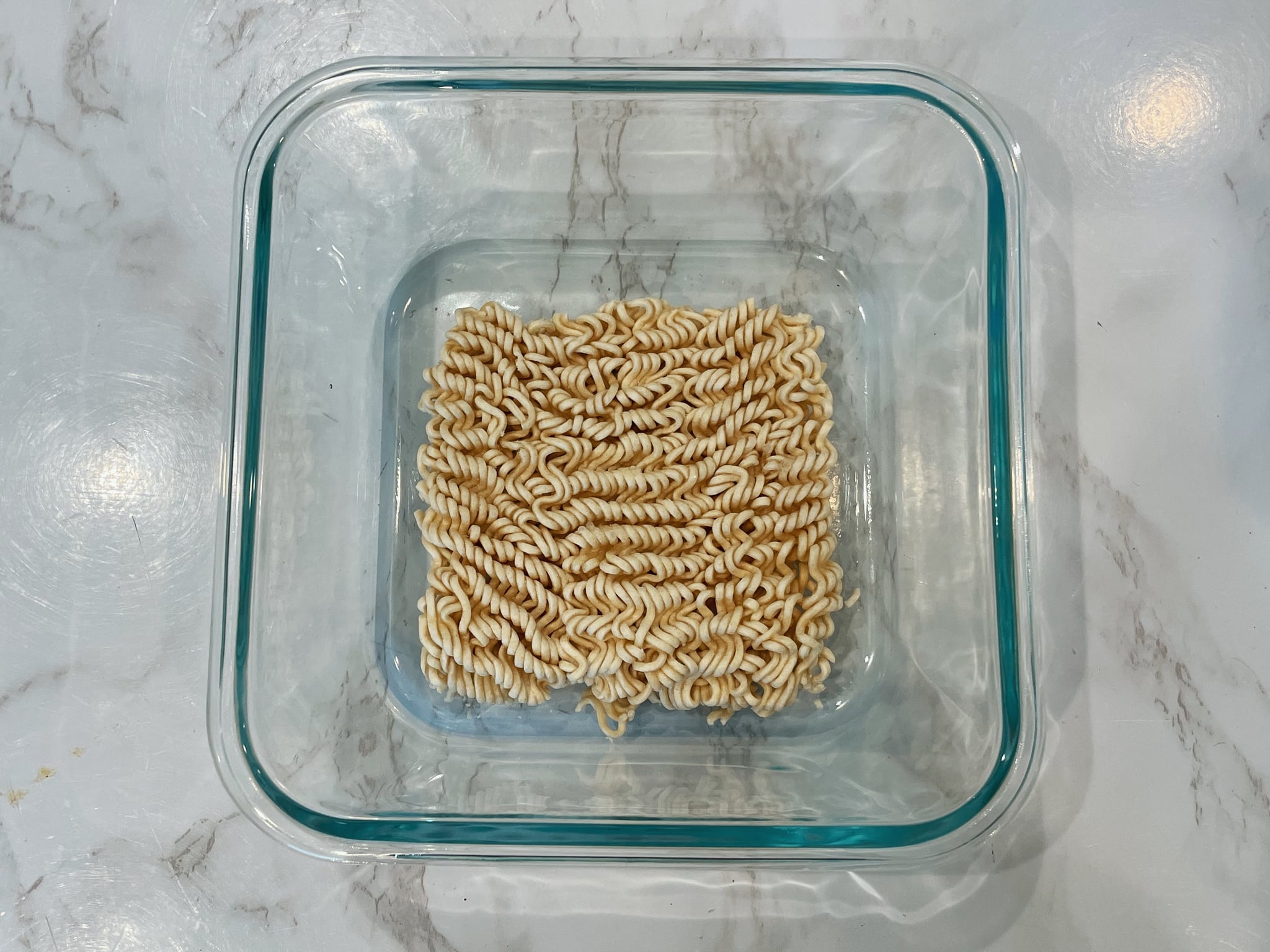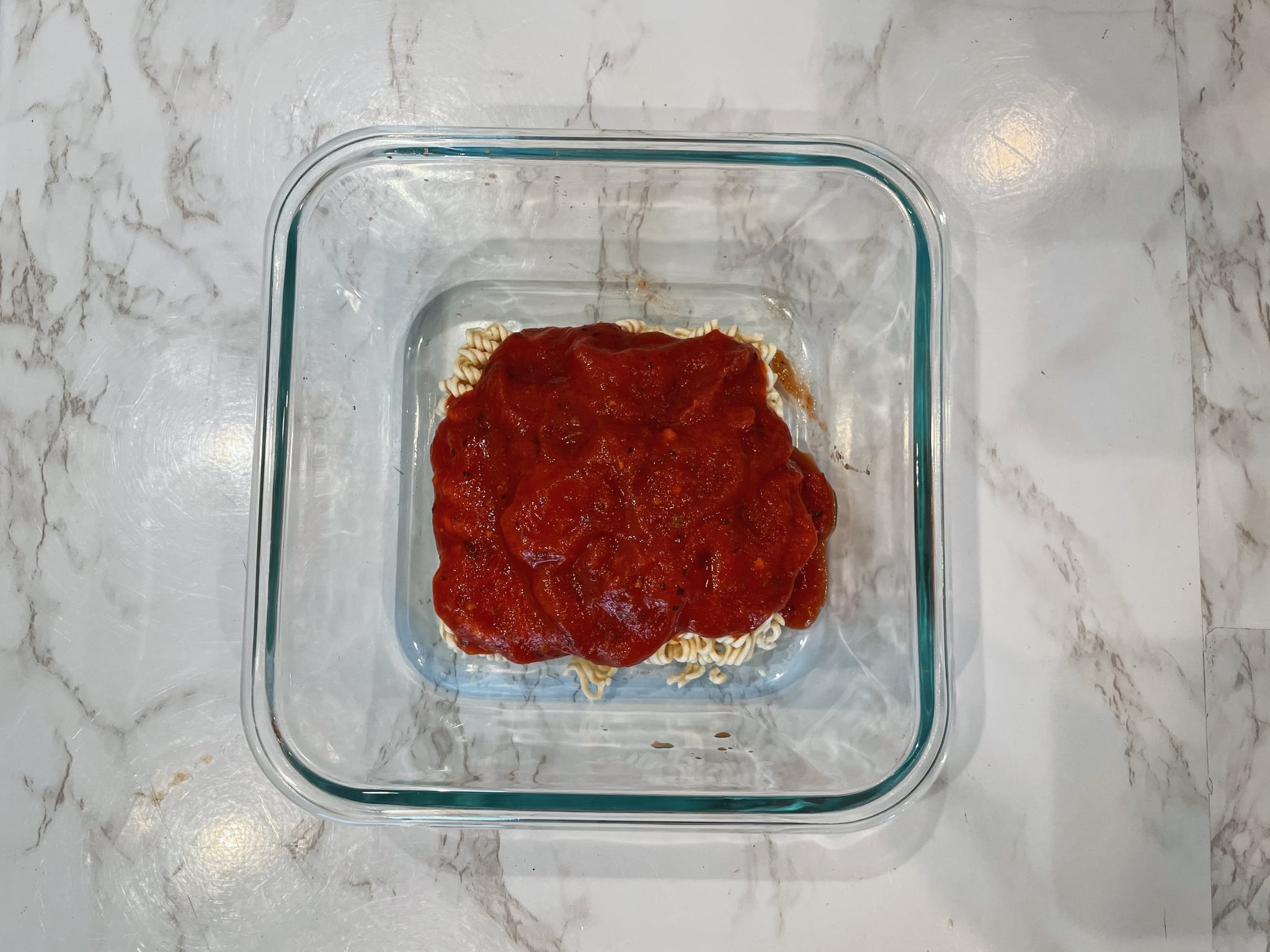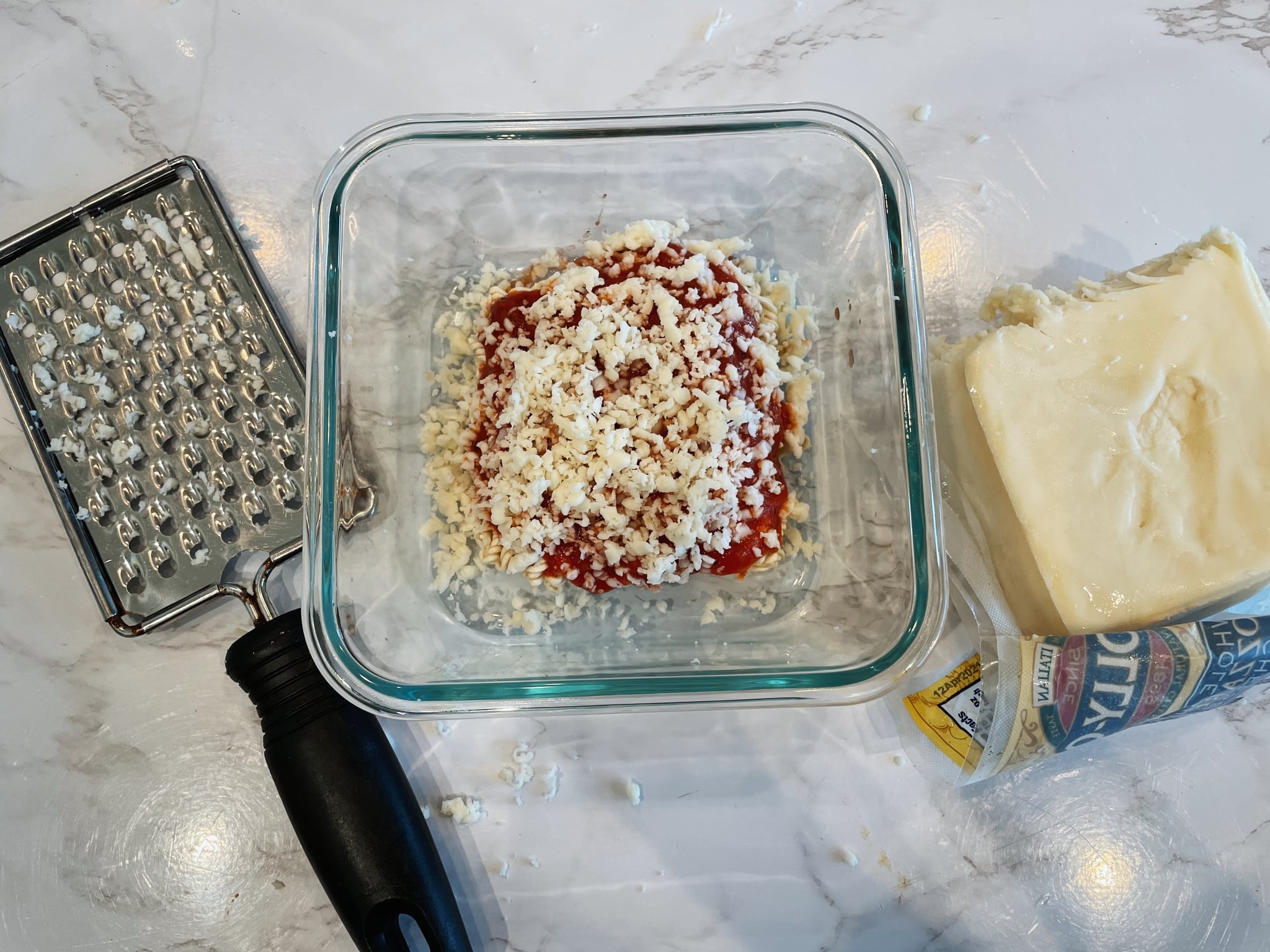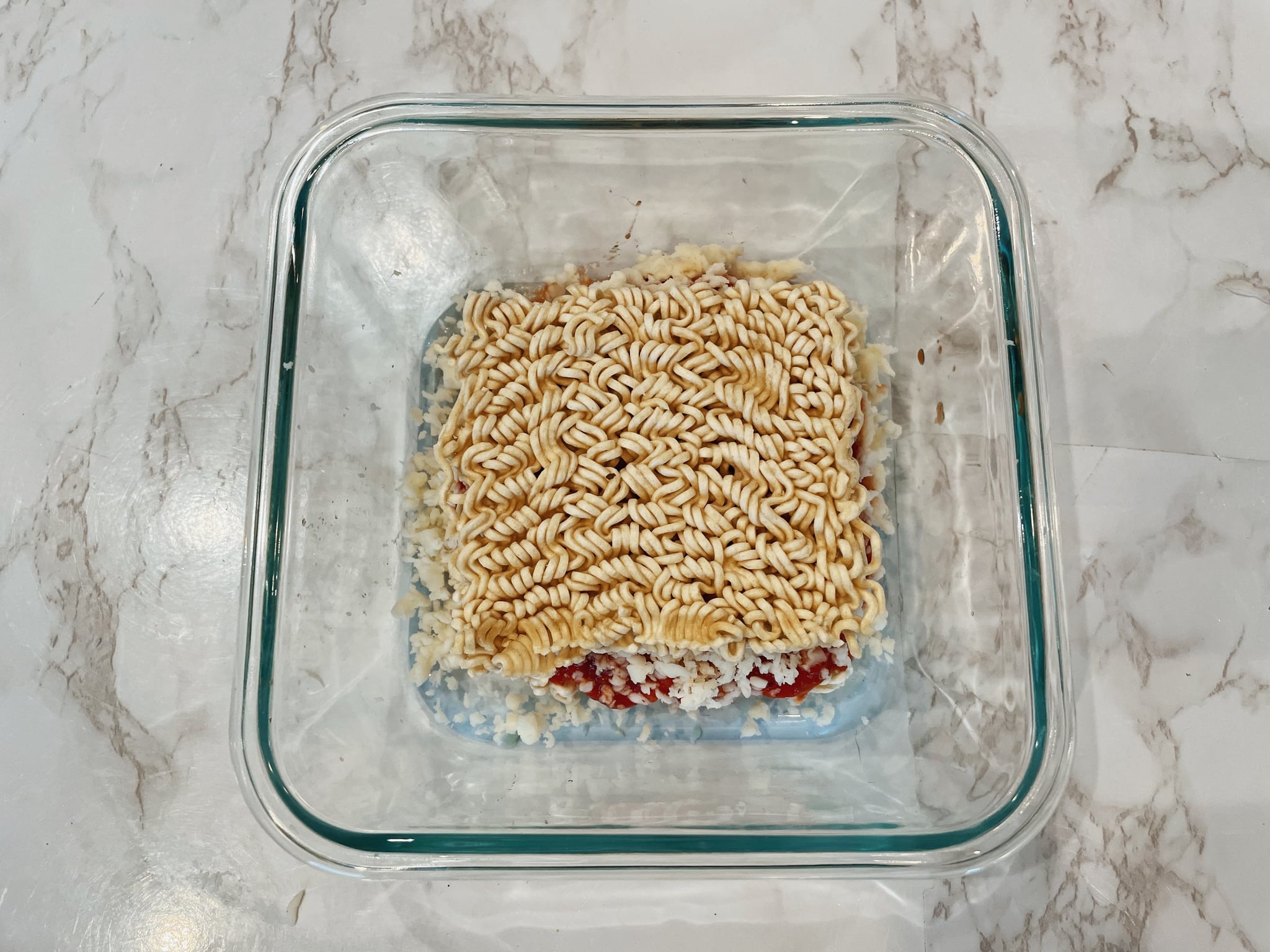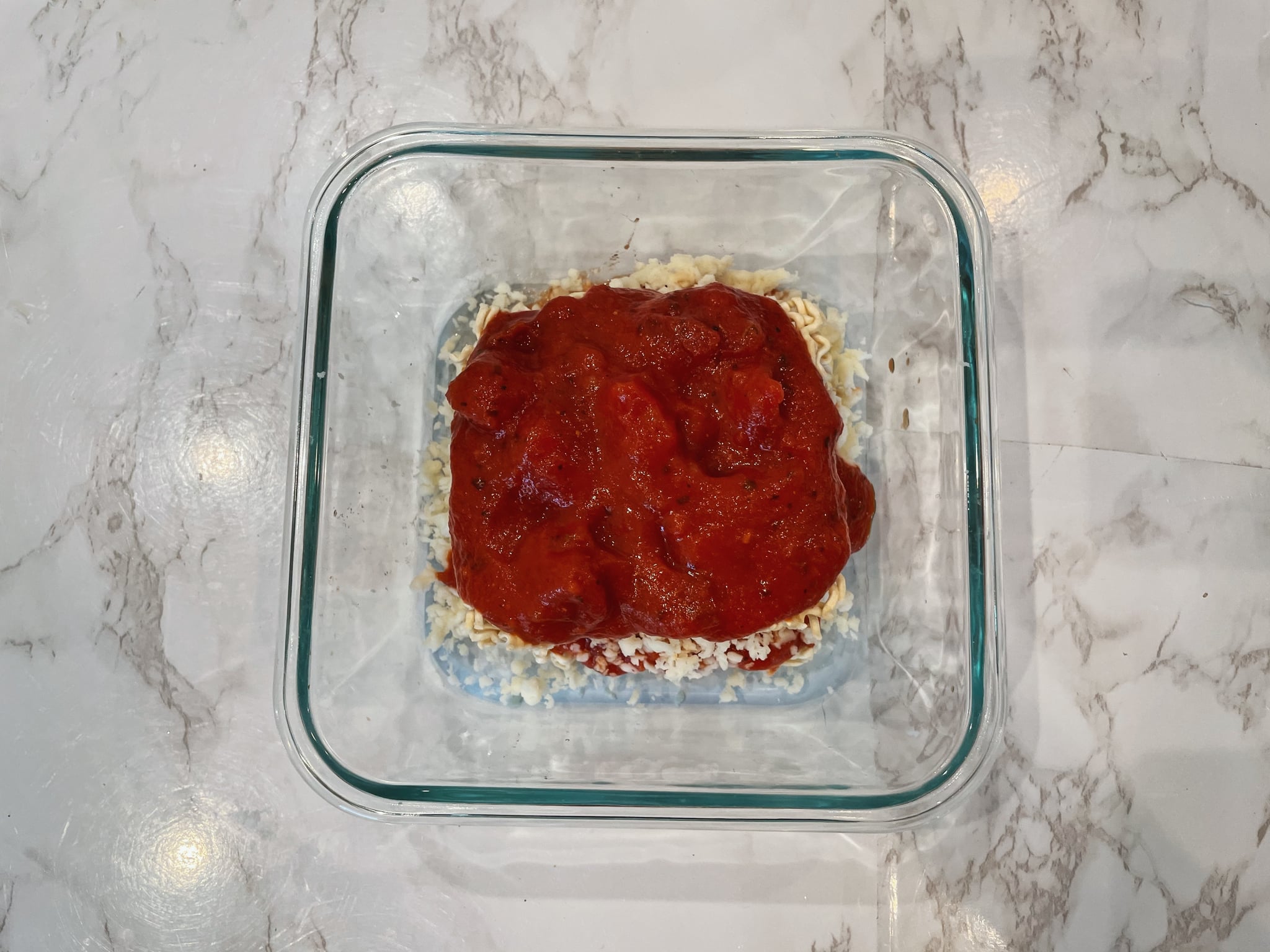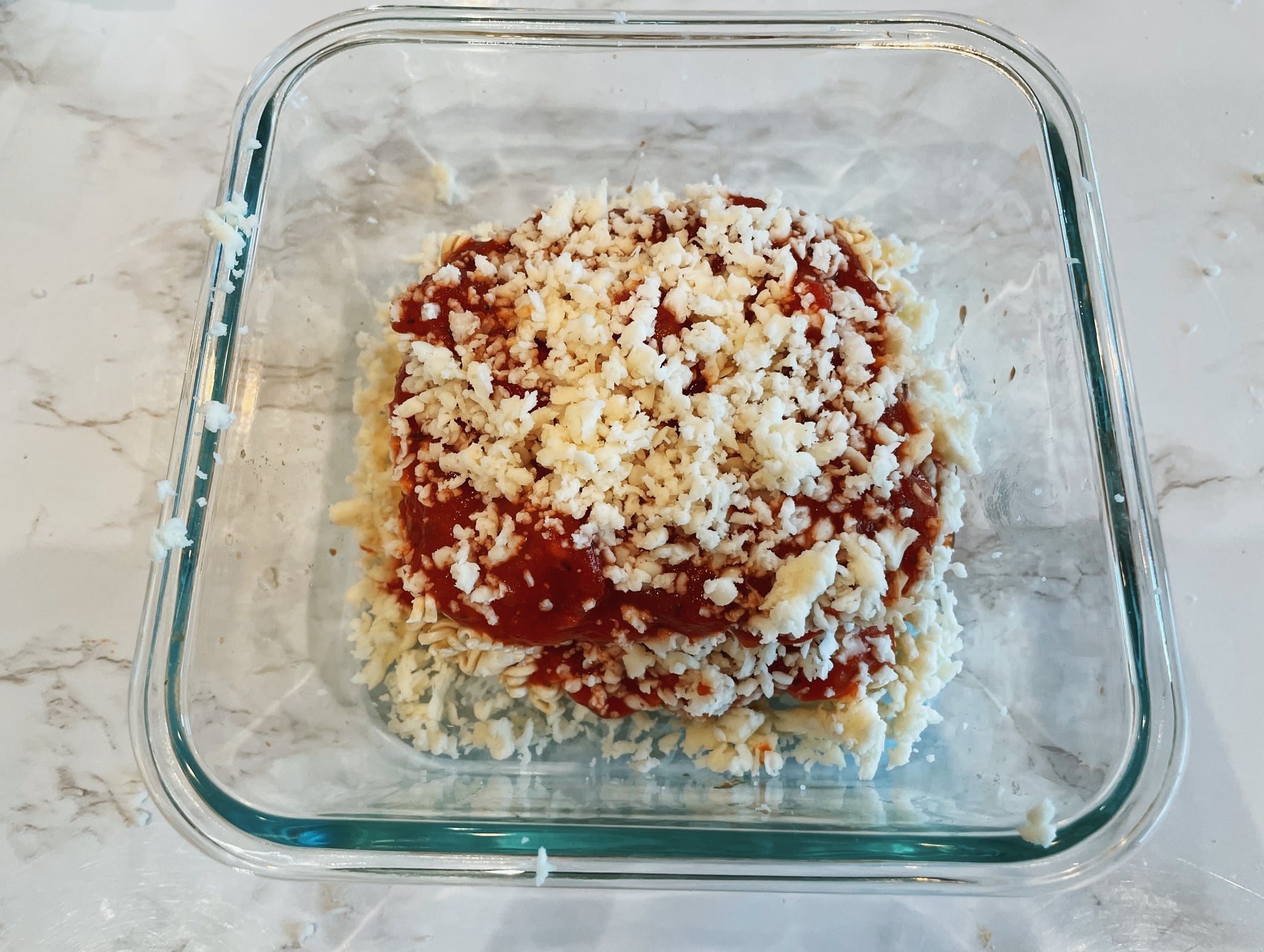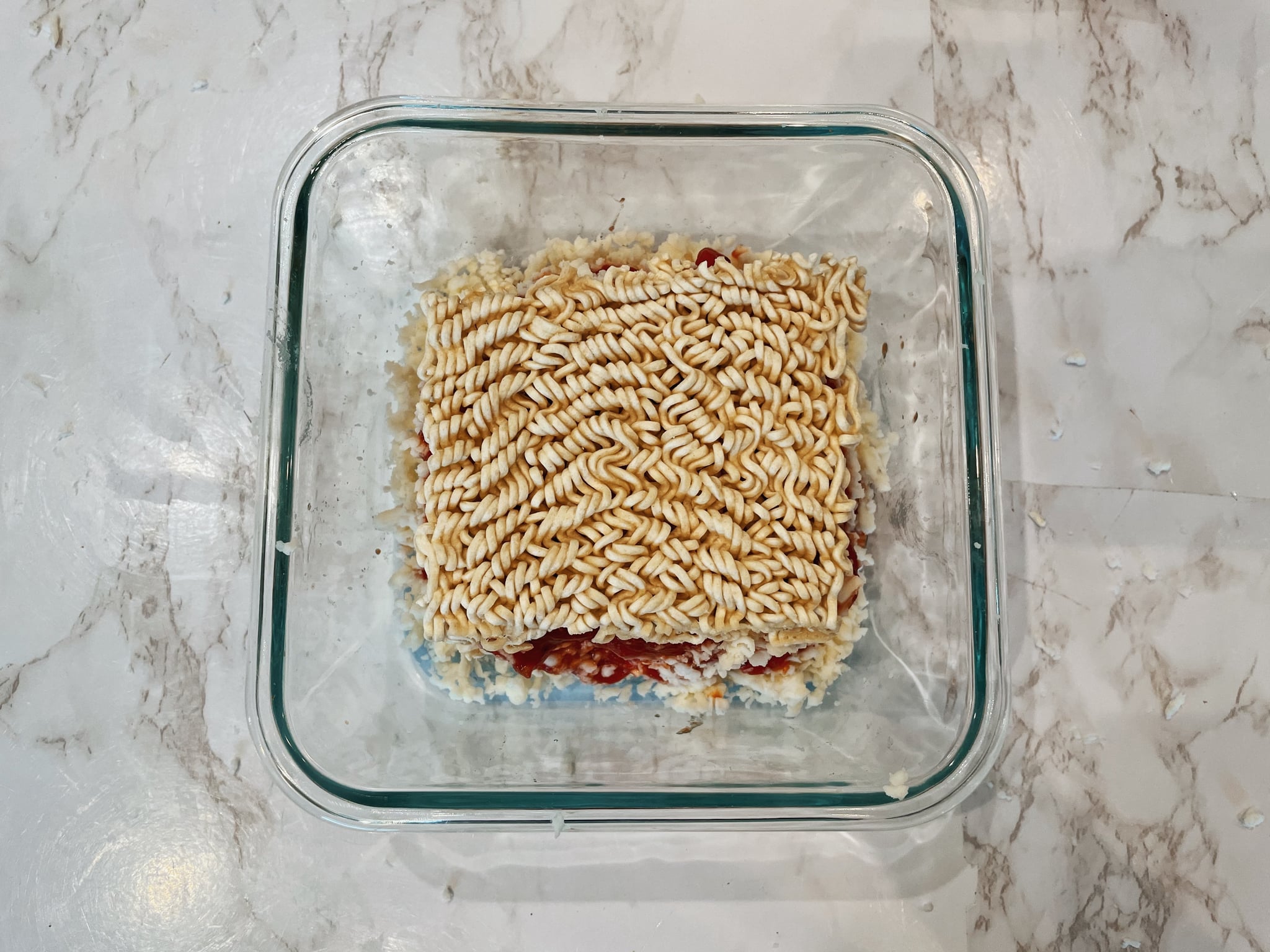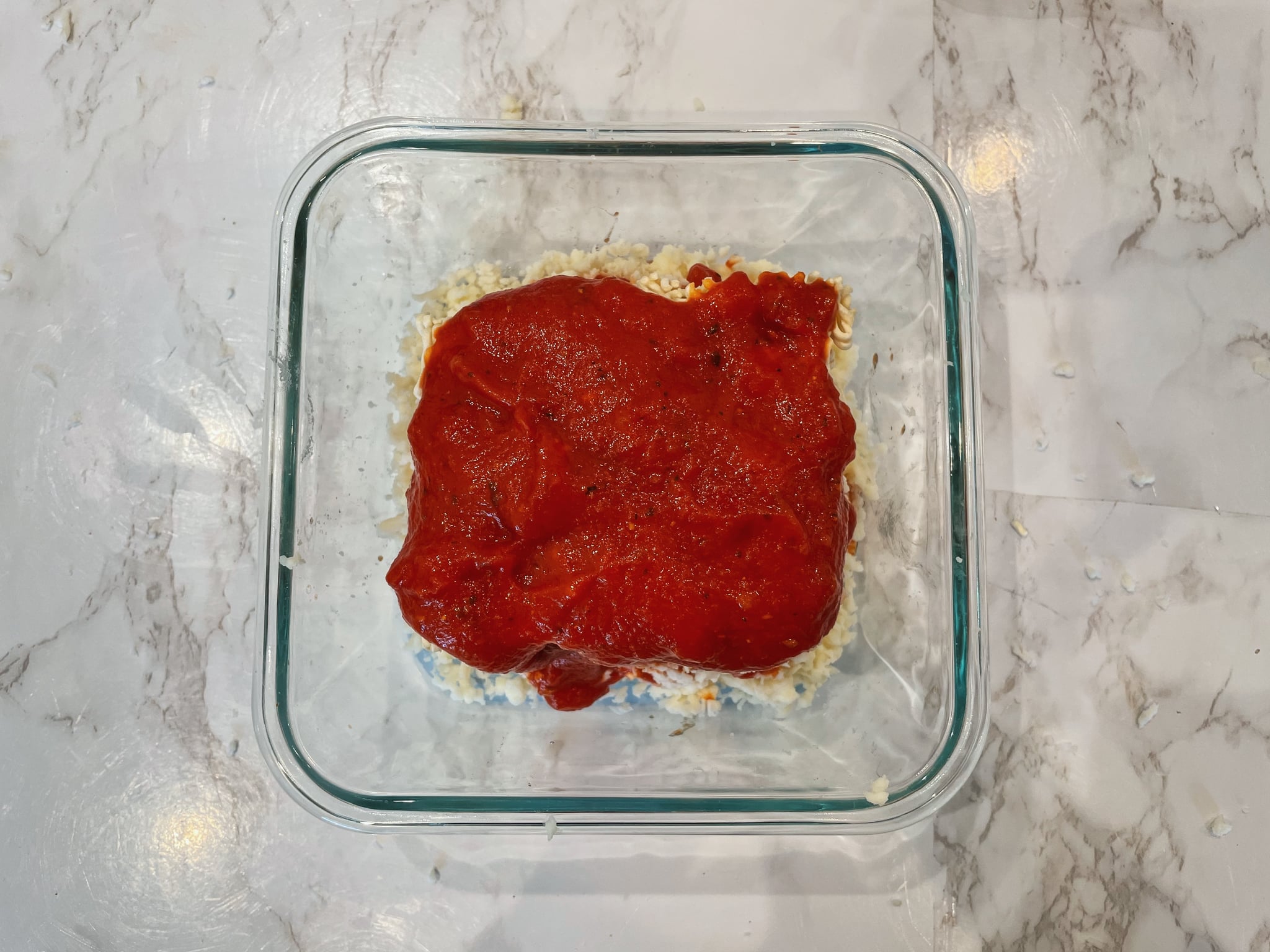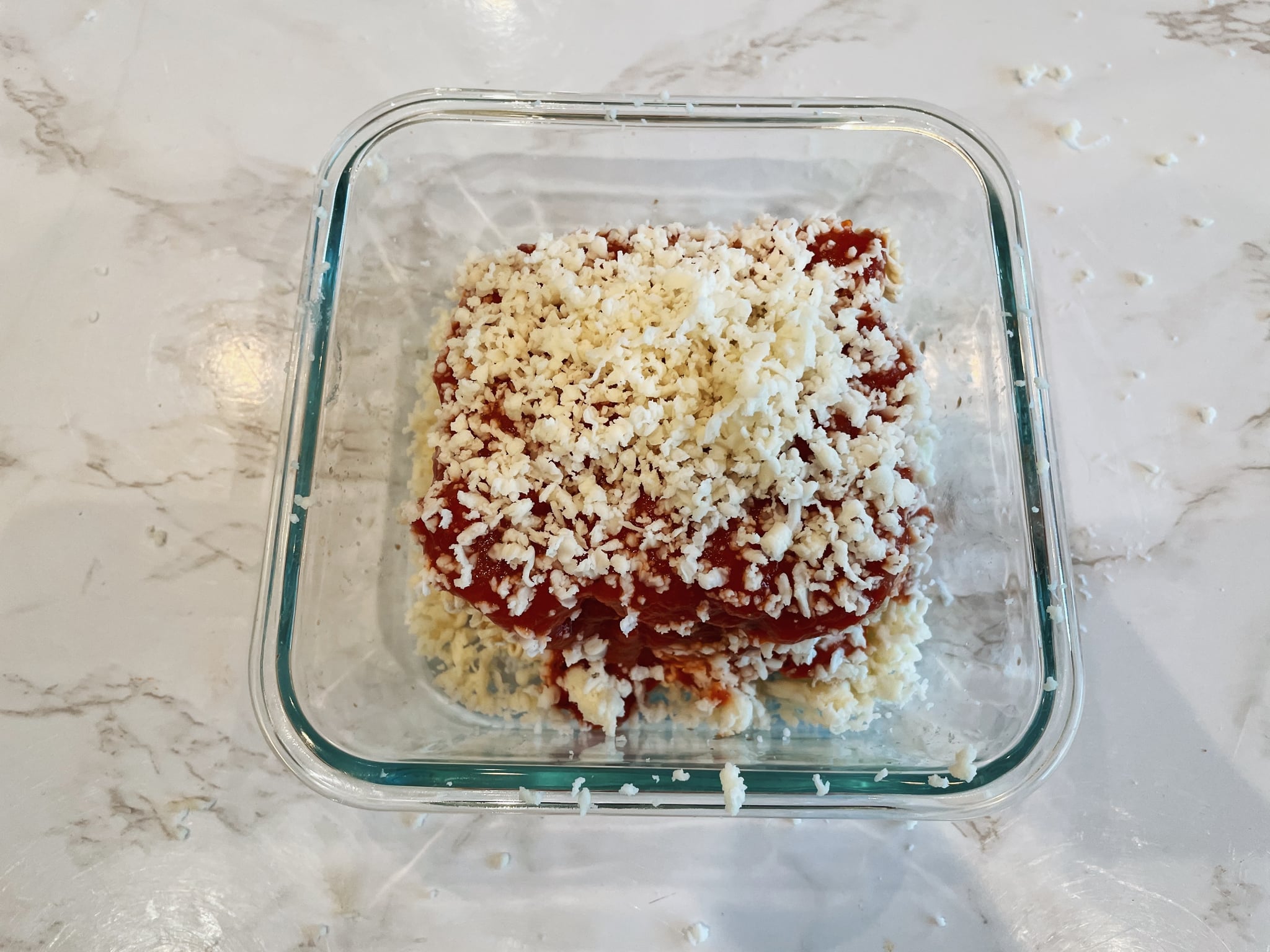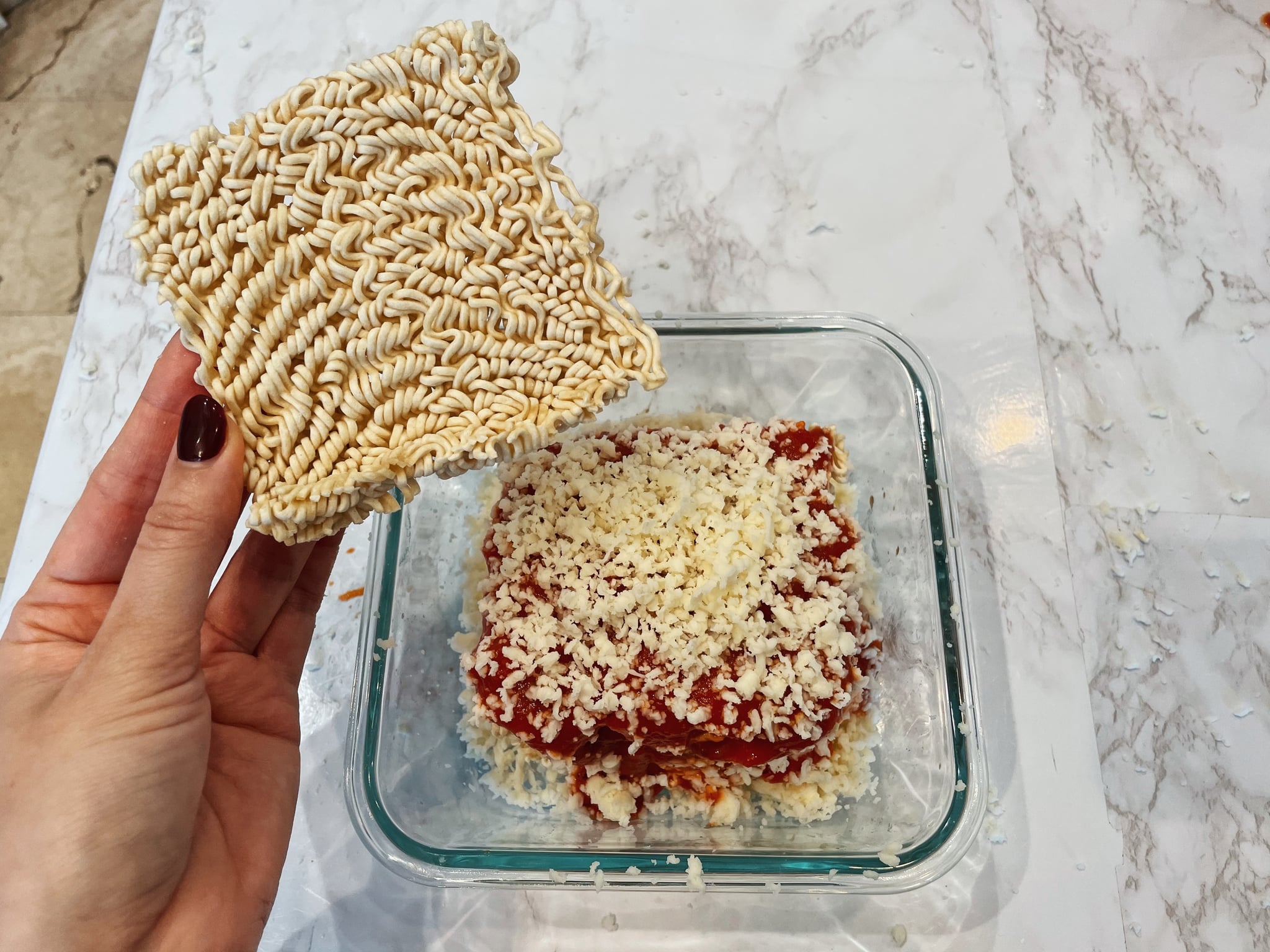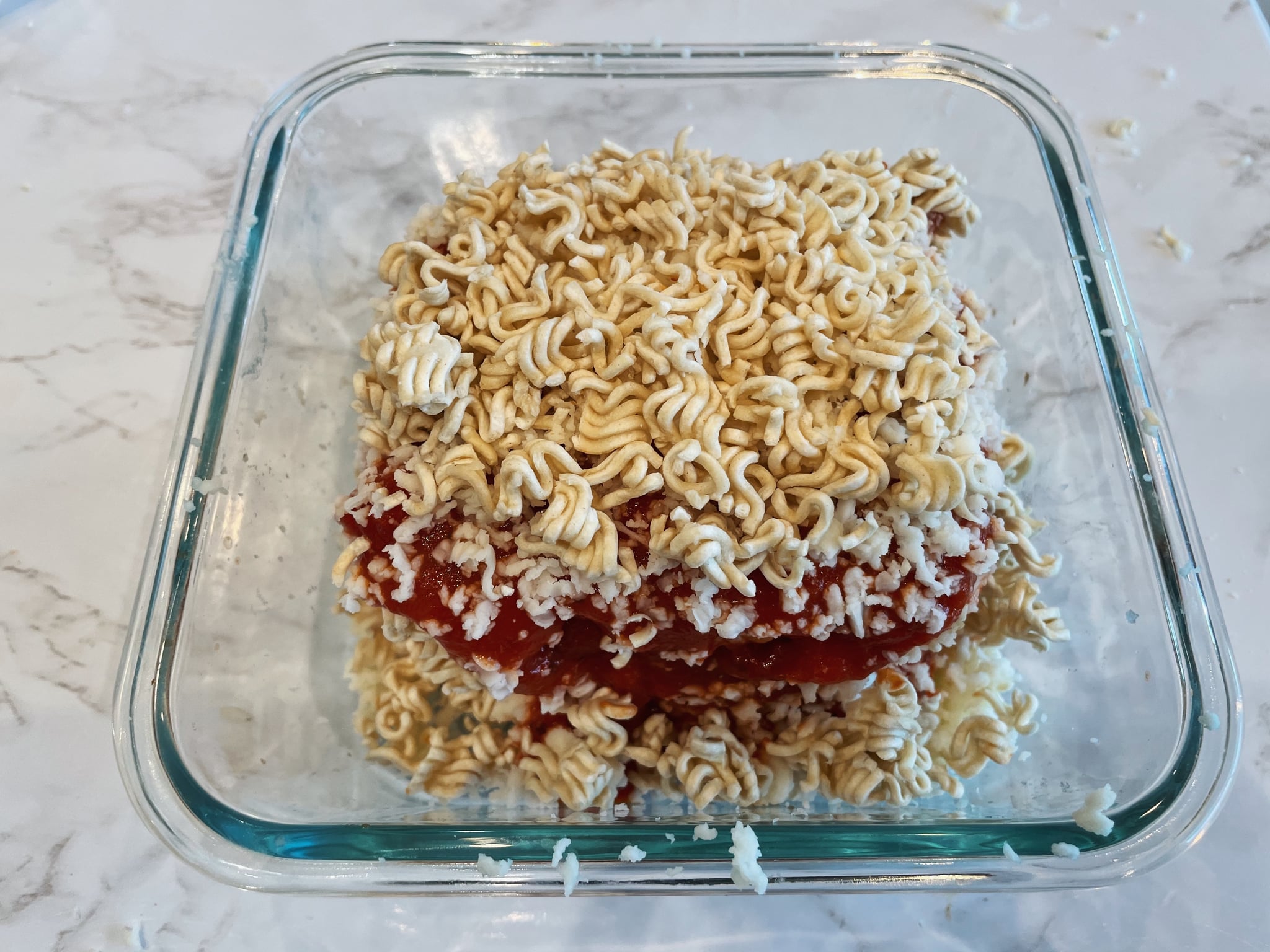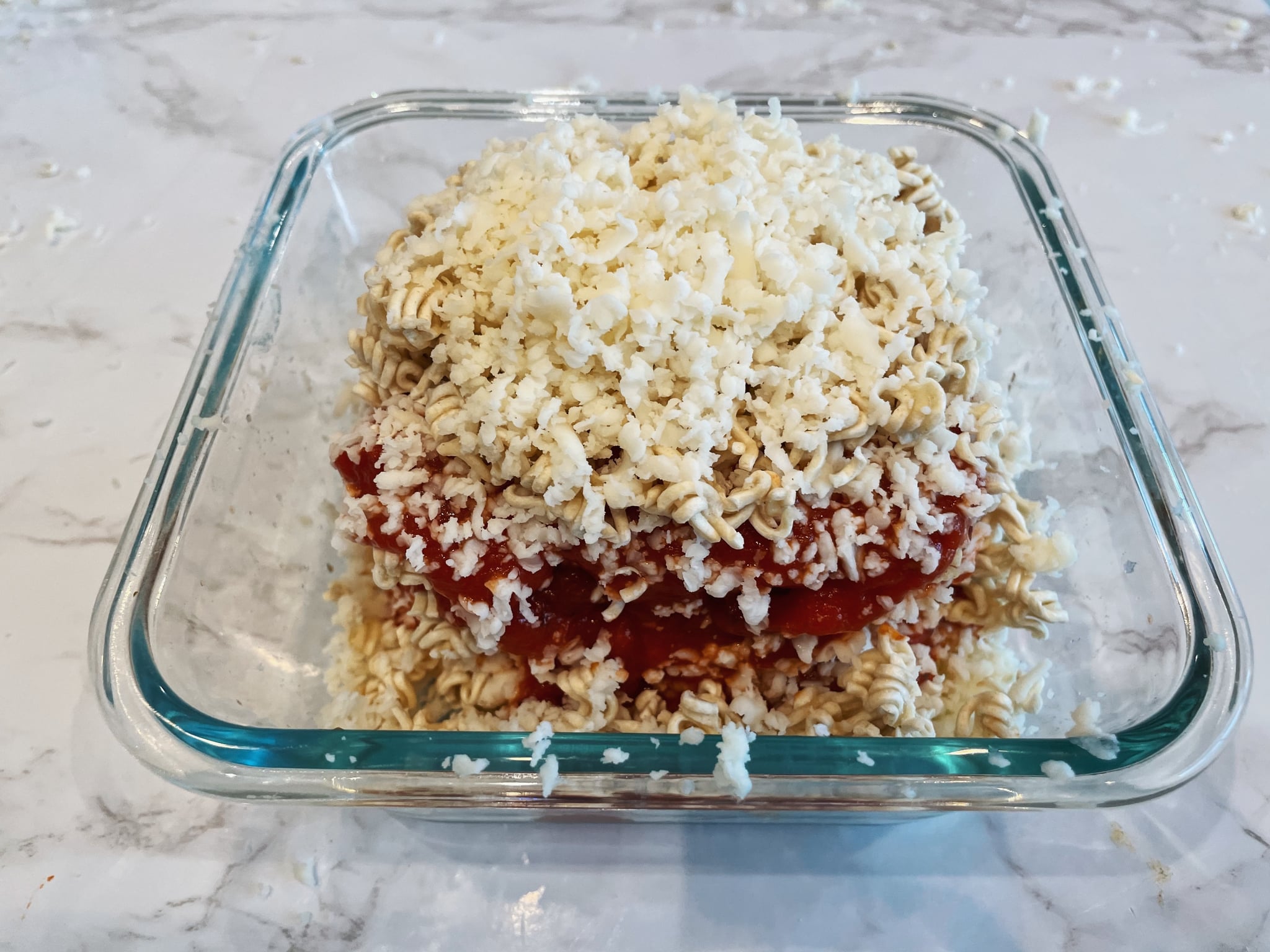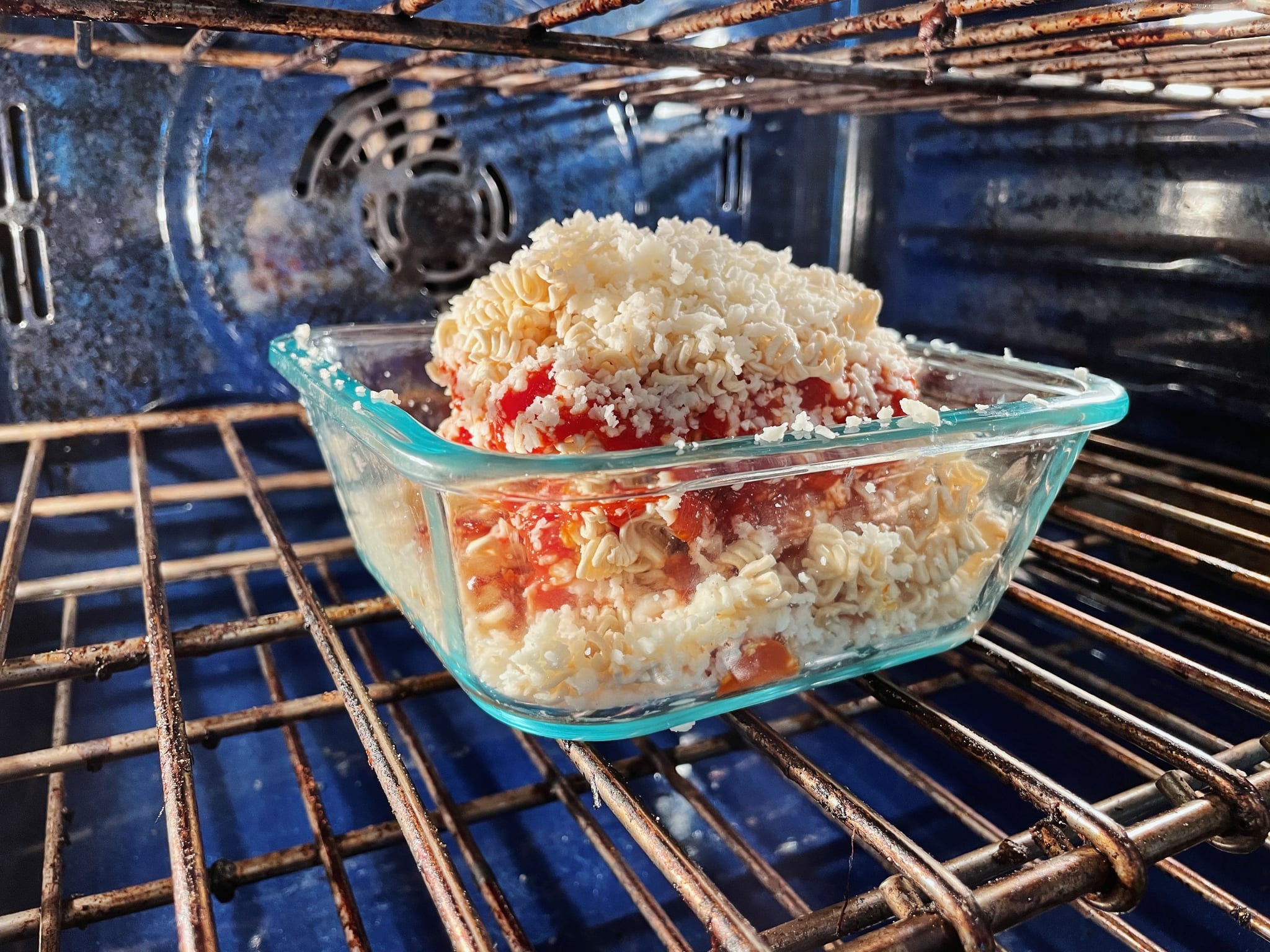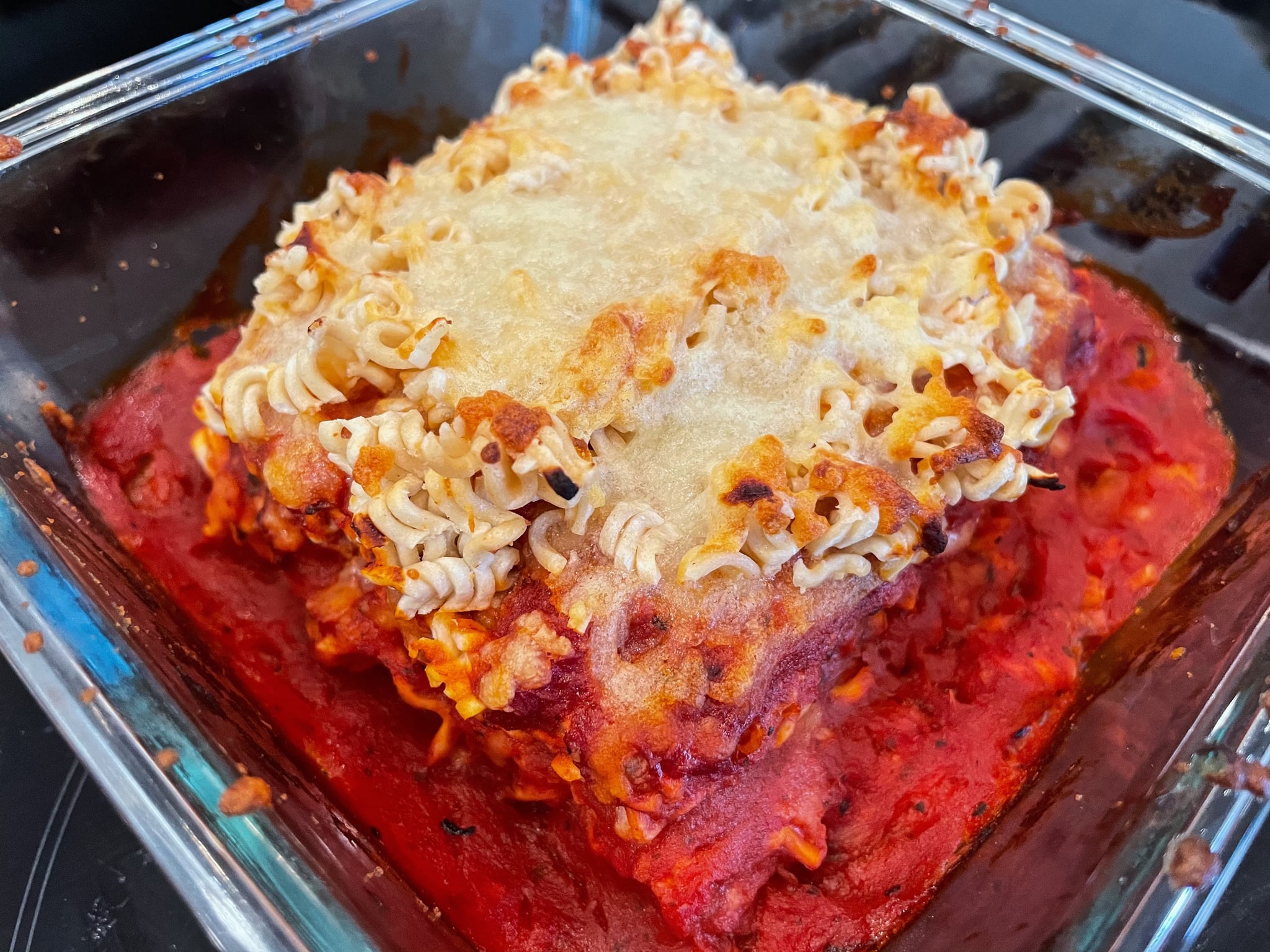 Ramen Lasagna
TikTok user @ramenkingivan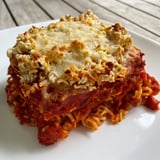 Ingredients
4 blocks of instant ramen
1 jar of tomato sauce
1 block of cheese
1 cheese grater
1 square oven-safe dish
Directions
Preheat your oven to 350 degrees.
Place the first ramen block in the oven-safe dish, covering it with 1/2 cup tomato sauce. Grate mozzarella cheese on top.
Place another layer of ramen followed by more tomato sauce and mozzarella. Repeat with one more layer of ramen, the sauce, and the cheese.
Once you have nine layers total, crush your fourth ramen block and sprinkle the crumbs on top of your lasagna.
Finish it off with more grated mozzarella cheese.
Place your dish in the oven, and cook for 45 minutes. Enjoy your (unique) creation!
Information
Category

Pasta, Main Dishes

Yield

1-2 servings

Prep Time

10 minutes

Cook Time

45 minutes

Total Time

54 minutes, 59 seconds
Image Source: POPSUGAR Photography / Camila Barbeito