I Tried TikTok's Viral Egg-Cracking Challenge, and It Works!
I Was Skeptical About This TikTok Egg-Cracking Technique, but I Can Confirm It Actually Works
If you're a TikTok fan, I'm sure you've seen all the egg hacks trending on the platform. There are tons, and I'm not afraid to admit that I've spent a lot of time (too much time) watching them. From the TikTok egg sandwich spoon hack that makes a perfectly runny egg to the all-in-one breakfast sandwich that looks delicious, there are tons of egg secrets to discover. So 100 million egg videos later, I decided to try a plain and simple egg-cracking technique to start my egg hack expedition, and I'm pleased to report that it actually works! I definitely recommend using two hands to do this, as one was a little challenging and I got some shell in my yolk (I was taping, OK?). To do this tip, you must drop an egg about a foot above your pan and it'll crack perfectly. Plain and simple. This trick is perfect for those who despise cracking eggs, and I definitely foresee myself using it for all of my TikTok egg recipes in the future.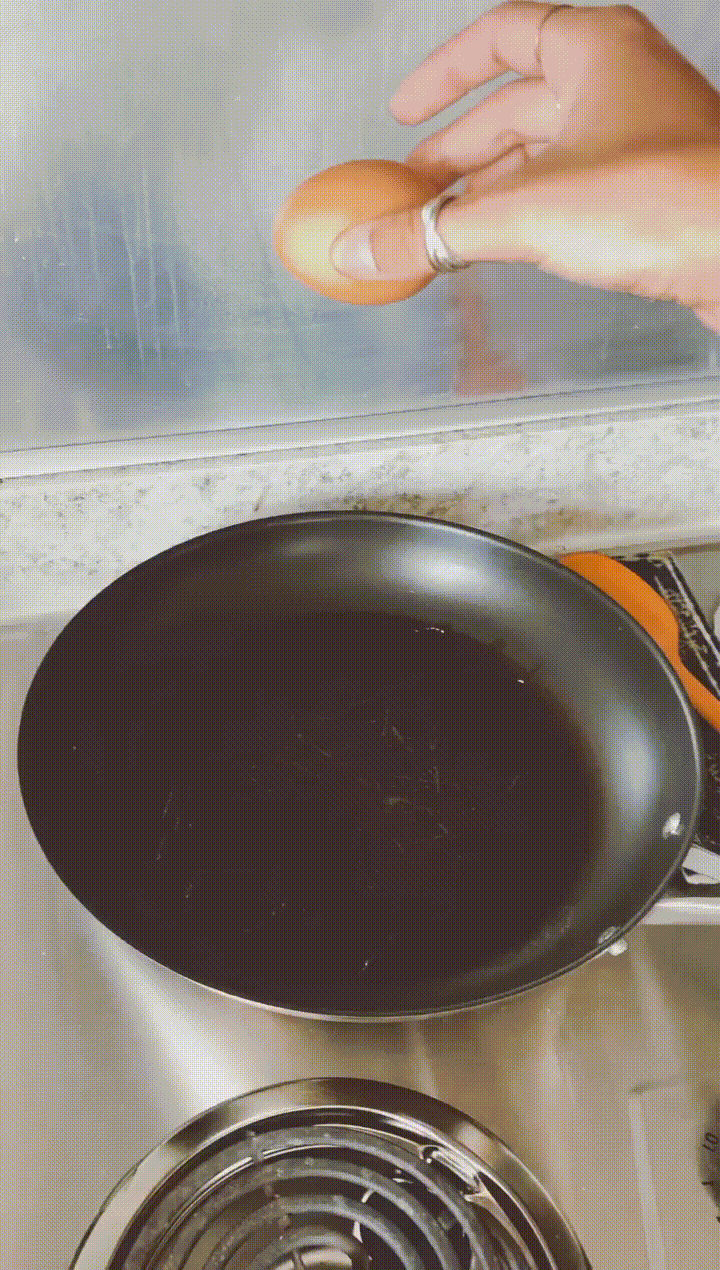 Image Source: POPSUGAR Photography / Haley Lyndes