Recess
Recess
Every editorial product is independently selected by our editors. If you buy something through our links, we may earn commission.
Whether they know it or not, Recess drinks have played a major role in my wellness journey. Most people wouldn't look much further beyond the brand's aesthetic packaging and lofty promises to not only taste good, but make you feel good, too. But for a 21-year-old suddenly rendered completely sober by a disabling chronic illness, they were a source of comfort in between bouts of blaring MRI machines and bland hospital meals. I drank Recess in celebration when I learned I would be discharged just in time for Thanksgiving. Sipped it on the streets of Brooklyn so my friend wouldn't have to stomach her hard kombucha alone. And now, almost a year into my sobriety journey and healing process, I feel uniquely qualified to speak to the company's new Mood collection, which promises a blend of ingredients specifically designed to elicit "a relaxing, yet productive, feeling."
What Does Recess Mood Do?
The main difference between the mood line and previous Recess products is that this one is completely free of CBD. Instead, the drinks contain magnesium L-threonate combined with adaptogens that are intended to increase the production of "feel-good" neurotransmitters like serotonin and dopamine. Magnesium is also said to reduce anxiety and contribute to brain functions that reduce stress and help keep us calm, according to the Cleveland Clinic. But do the Recess Mood drinks really work? Here's my take on the flavors, tastes, and overall efficacy of the new sampler pack.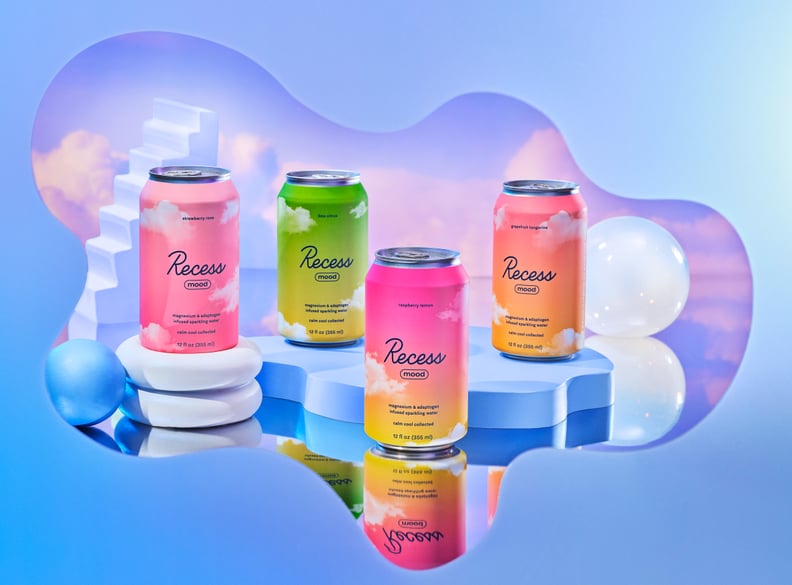 Strawberry Rose
For now, let's start with the taste. Recess's new Mood Sampler ($30 for an eight-pack) comes with four flavors: Strawberry Rose, Raspberry Lemon, Lime Citrus, and Grapefruit Tangerine. When it was time to taste test the new drinks, I reached for Strawberry Rose (which I've had before) out of habit, drawn to the pastel-pink packaging, and was excited to learn it's made with actual rose petals. This one was the sweetest out of any I tried, but it's not the most flavorful, and while I enjoyed the idea of it, I struggled to get through it quite as eagerly as the rest.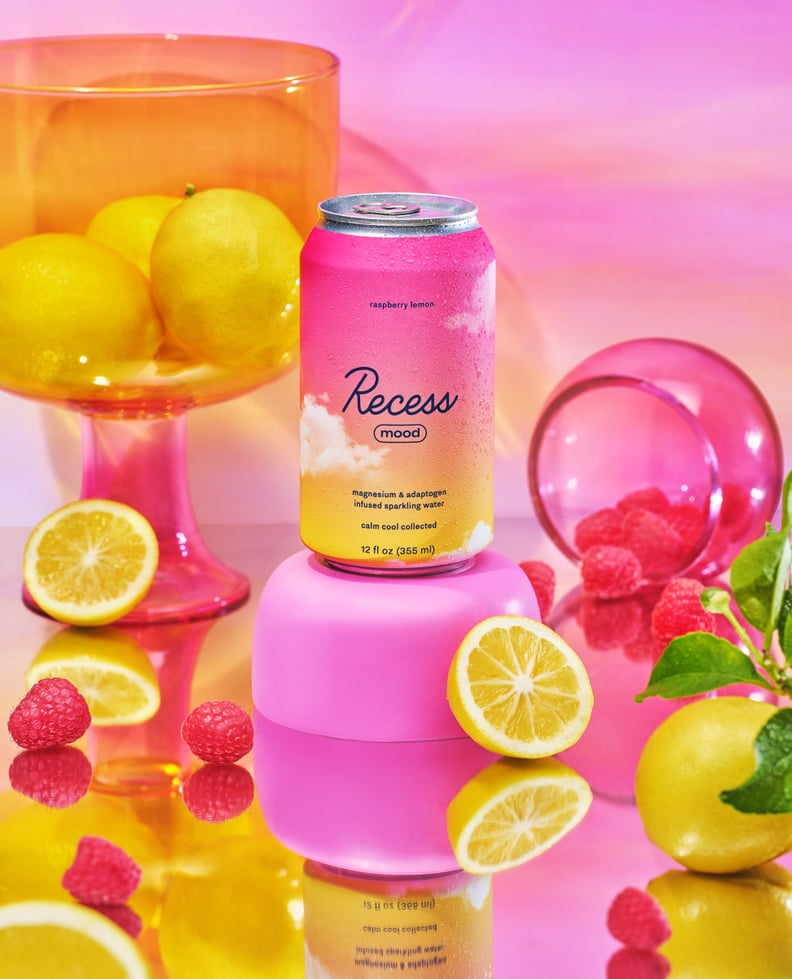 Raspberry Lemon
The next flavor, Raspberry Lemon, is one I hadn't tried before, but I was pleasantly surprised by it. Although I wished the raspberry flavor would come through even more, I was left with a jammy lemonade taste that I could definitely see myself choosing again. It's flavorful and bright and just the right balance of fruity and tart.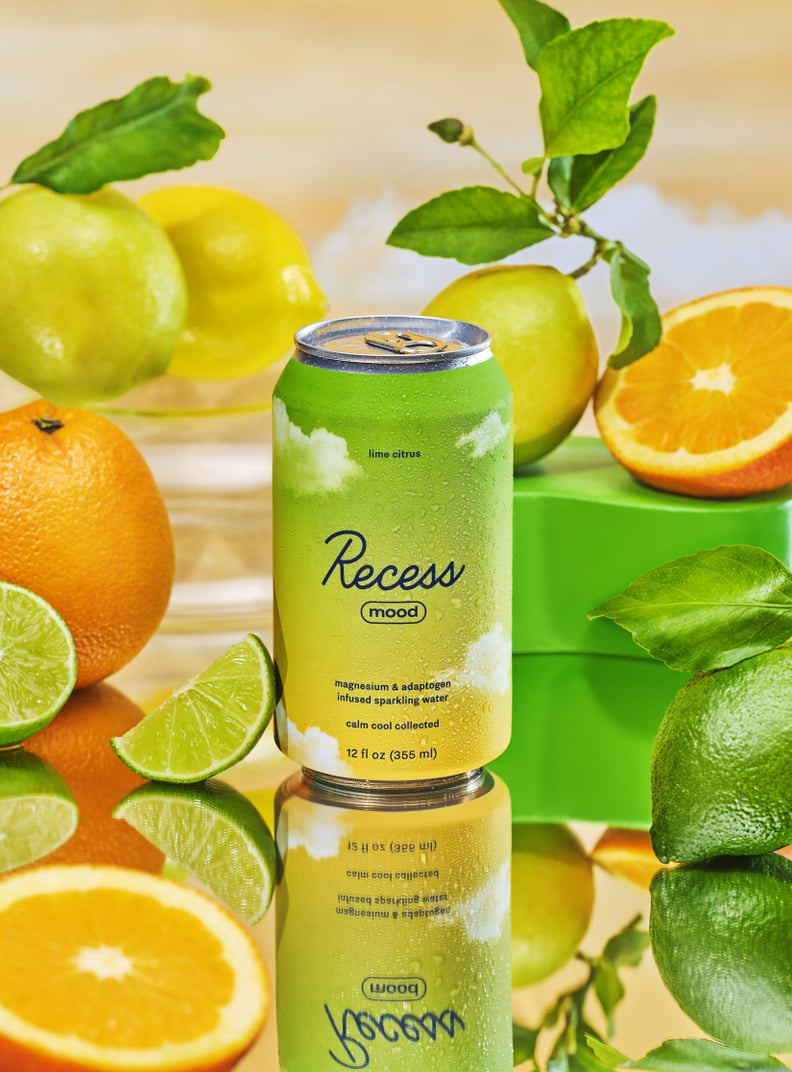 Lime Citrus
Third up, we have lime citrus, which is also brand new. I don't usually gravitate toward lemon-lime flavors, but this drink packs a punch I wasn't expecting. It tastes as close to a sprite as any wellness drink could aspire to, and the tangy citrus taste came as a refreshing break from all the fruity flavors in the collection so far.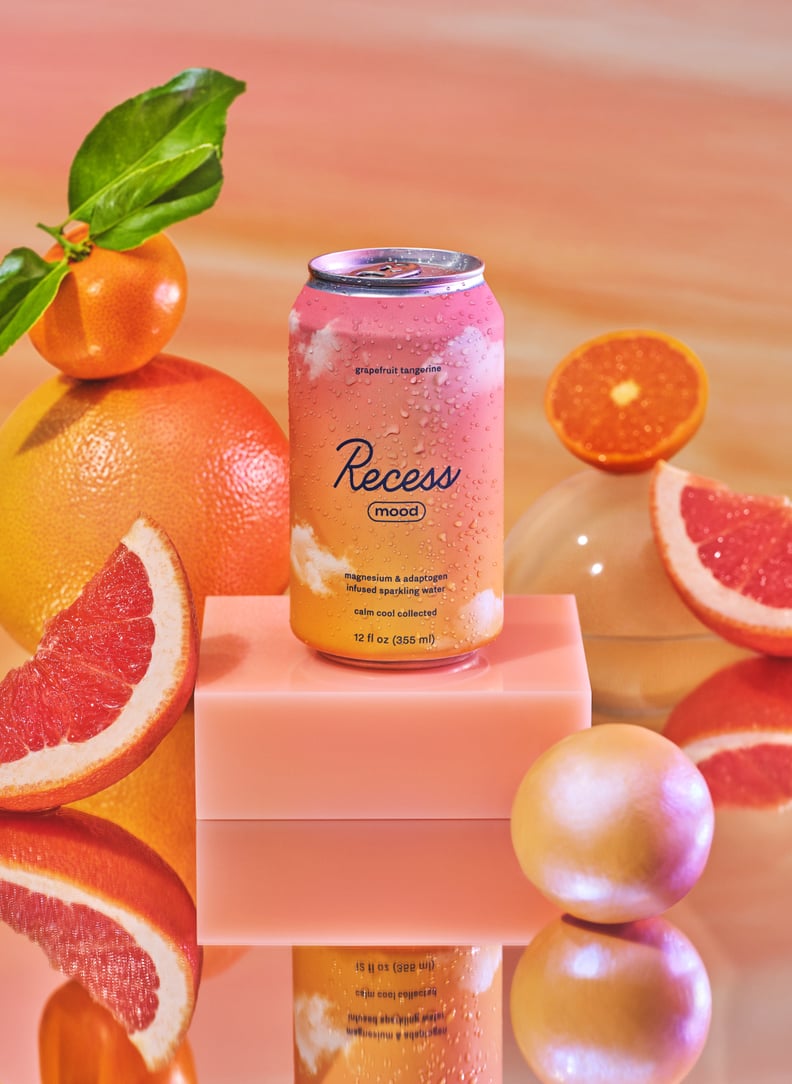 Grapefruit Tangerine
Finally, Recess presents its grand opus: grapefruit tangerine. I eyed the grapefruit part of the label with suspicion, expecting something bitter and not entirely welcome on my tastebuds. But upon first sip, I was immediately sold — a wave of nostalgia hitting me and transporting me back to summer days filled with warm skin, salty skies, and chlorinated hair. The flavor was also subtly rosy, but this time borderline peachy, with additional notes of apple and pear. In my mind, this was by far the winner taste-wise, but truthfully, finding your own favorite flavor is half the fun.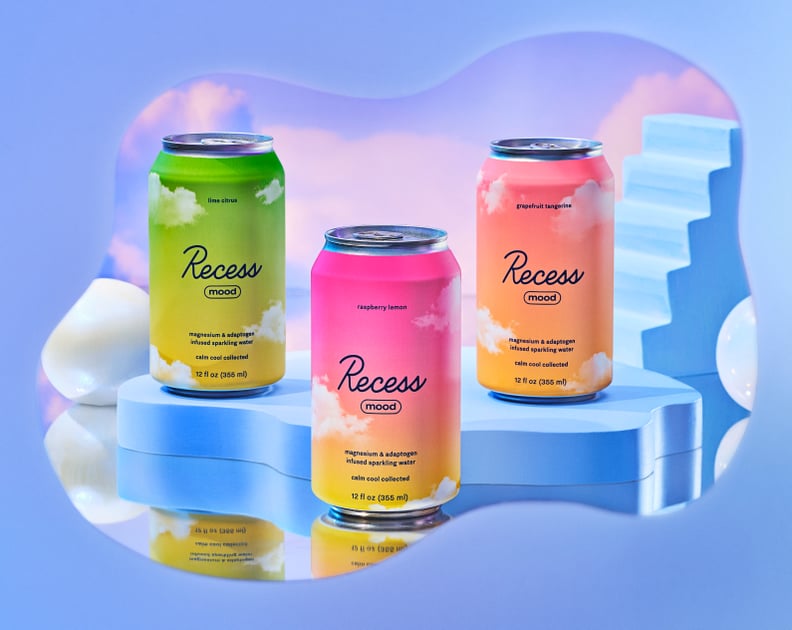 How Does It Make You Feel?
I started drinking my first can of Recess around 2 p.m. Around 2:15 p.m., I noted that I felt calmer than usual, but I quickly wrote it off as a placebo effect (although it should be noted that any placebo with the ability to make me feel calmer is still a welcome one . . . at least in my book). But by 2:40 p.m., as I made my way through the entirety of the Grapefruit Tangerine can, I was undeniably happier. Alone in my apartment, I felt myself settling into a really good mood.
I understand that drinks like these may seem frustrating or silly to people, especially when there are so many other products out there that can alter your mood in a much more drastic way — inhibiting your senses and altering your mindset. But speaking as someone whose body does not physically allow them to escape the realm of sobriety, Recess offers a brief but welcome relief. A calmness that, at the very least, offers some comfort and gives me a way to participate in the uniquely social behavior that often comes with drinking. At the very least, I would encourage you to give Recess a try, and know that on the off chance it doesn't make you feel better, it definitely won't make you feel worse!