Cheese Obsessed? These Savory Snacks Will Fill Every Craving
Paid Content For
Synder's of Hanover Wholey Cheese!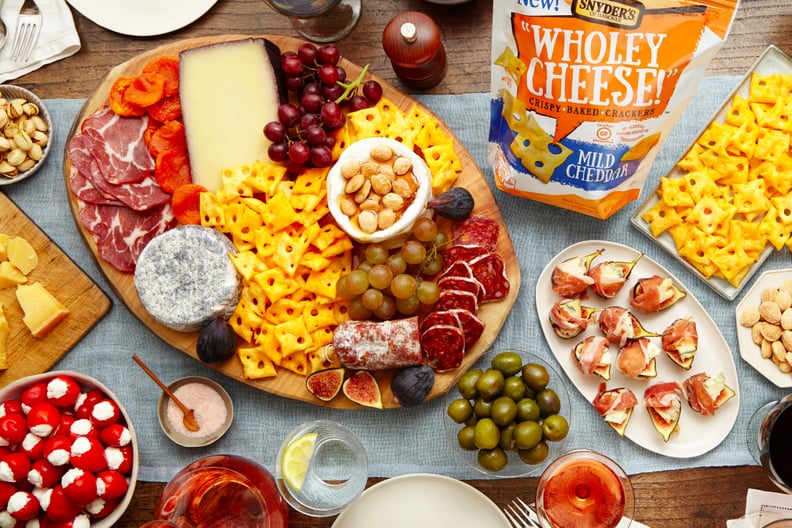 We all know the feeling of opening your fridge or pantry and being disappointed that nothing will satisfy your craving or be easy to assemble into a quick and tasty snack. Your number one craving? Something cheesy — the perfect blend of creamy and salty. But perhaps you just haven't found the right treats yet. With a few helpful tips, you can whip up delicious and tempting cheese-filled snacks you'll love — and may even be willing to share.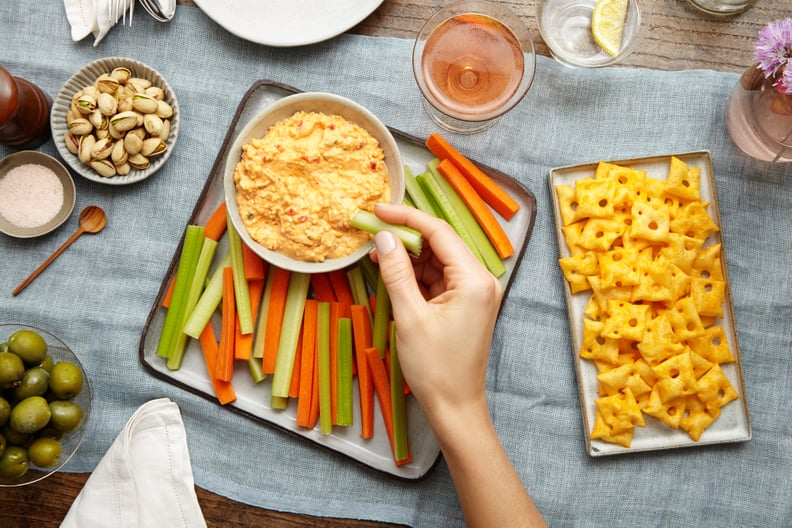 DIY Cheese Dip
While there is nothing wrong with store-bought dip, it only takes a few ingredients to throw together an easy pimento cheese spread. Throw shredded cheddar cheese, cream cheese, pimentos, mayo, and a little bit of garlic into a food processor, whip it up until it's smooth, throw it in a pretty serving dish, and serve it with a few pieces of crudité and go to town. From start to finish, the process takes less than five minutes and leaves you plenty of time for more important things, like scarfing it down.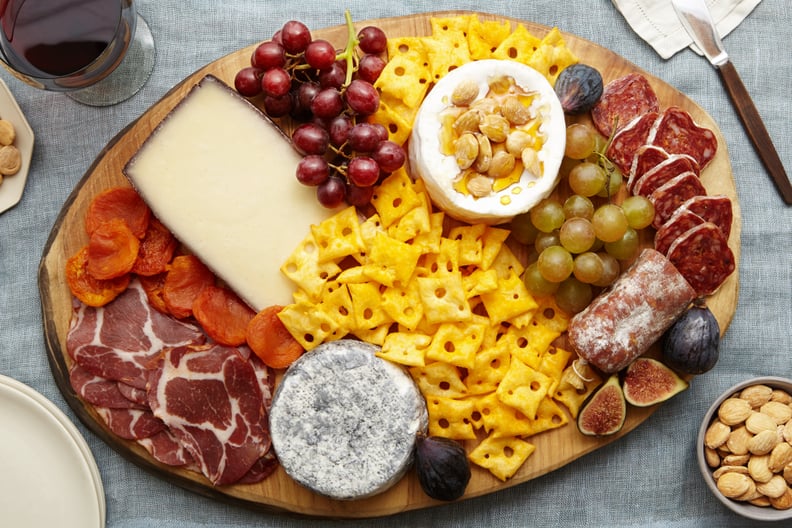 Cheese and Crackers — With a Twist
The best way to update this old standby? By selecting crackers packed with cheesy flavor in each bite. If you select one that's light as air and irresistibly crispy, it will serve as the perfect base for the cheese of your choice. Then serve with a few handfuls of grapes, thinly sliced apples, pears, strawberries, or whatever is in season (and bonus! on sale). These pairings are sure to leave your taste buds happy and your stomach satisfied.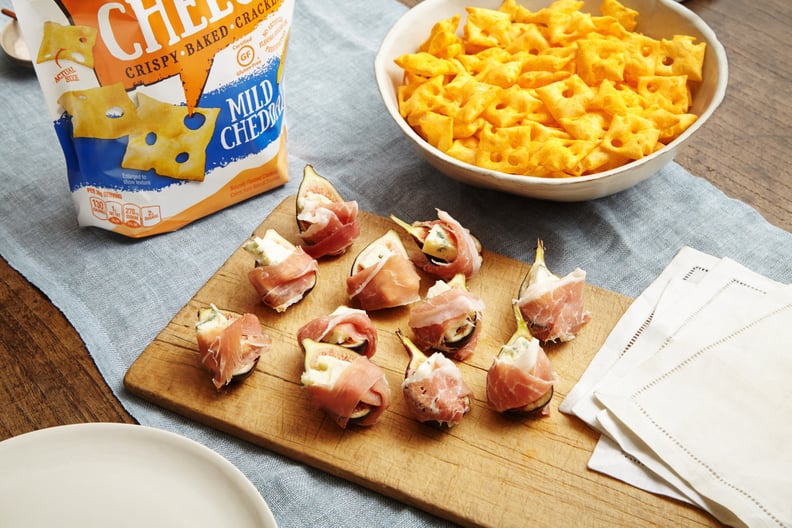 Blue Cheese Stuffed Figs Wrapped in Prosciutto
Who says you need company to enjoy a gourmet platter? Arrange some Mild Cheddar crackers with a few halved figs, some thinly sliced prosciutto, and a little bit of crumbled blue cheese on a plate. Enjoy nibbling on each component separately, or try wrapping a little bit of the prosciutto around a blue cheese-topped fit and nestling it onto a cracker for the perfect all-in-one bite.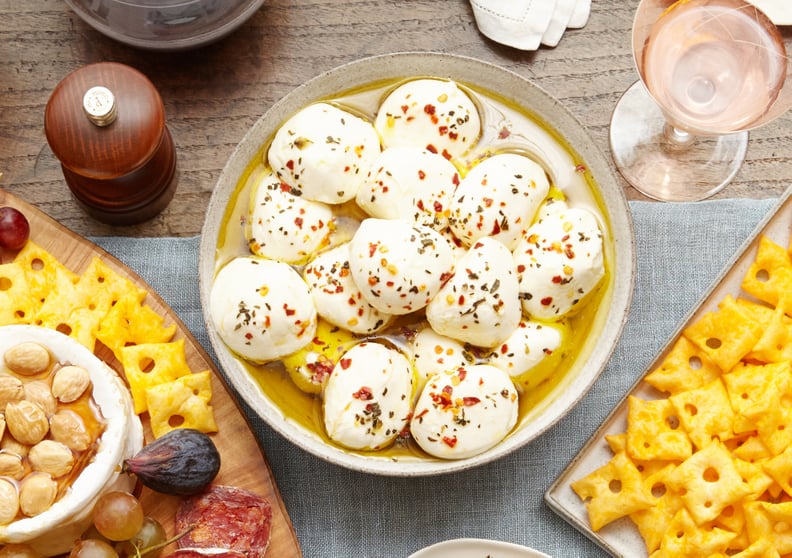 Next Level Mozz
If you love fresh mozzarella, you need to try marinated bocconcini (a fancy name for marinated baby mozzarella). It's pretty easy to find the tiny little balls of mozzarella at any grocery store these days, but if you can't find them, an eight-ounce ball of fresh mozzarella will also work perfectly. Once the bocconcini are drained, transfer to a small bowl, drizzle in olive oil, and then toss with an herb mix of dried oregano, crushed red pepper, and a touch of salt. You could also add chopped garlic for a zippy kick, dried rosemary, or whatever herbs you've got lingering in your spice cabinet.
Mini Stuffed Peppers
Our last snack is probably the most elegant of all our snack ideas, but requires the least number of ingredients, requiring just some goat cheese and bite-size peppadew peppers. Start by softening up some goat cheese with a whisk or in the food processor. Then just use these creamy delight to fill up the hallow center of each pickled peppadew pepper. You can eat them whole, just like a popper, or arrange them on top of cheesy crackers for a flavorful crunch.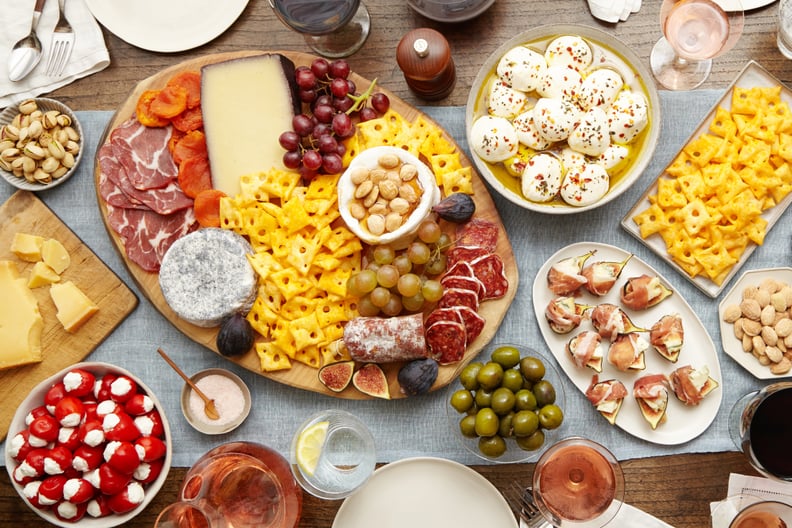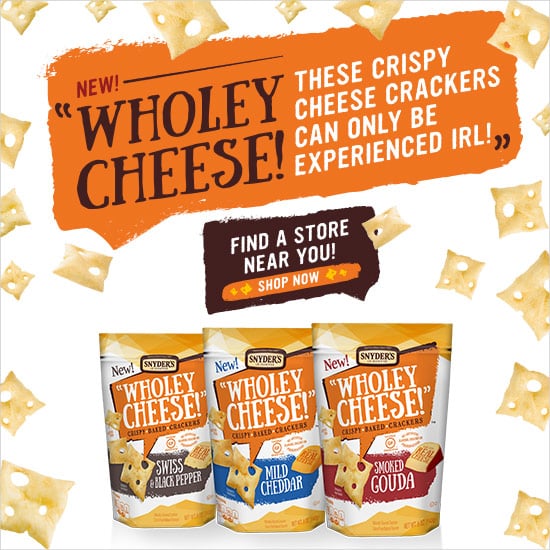 Check out more from Wholey Cheese! below: