Starbucks Cinnamon Coffee Cake Recipe
Re-Create Starbucks's Cinnamon Coffee Cake at Home With This Delicious Copycat Recipe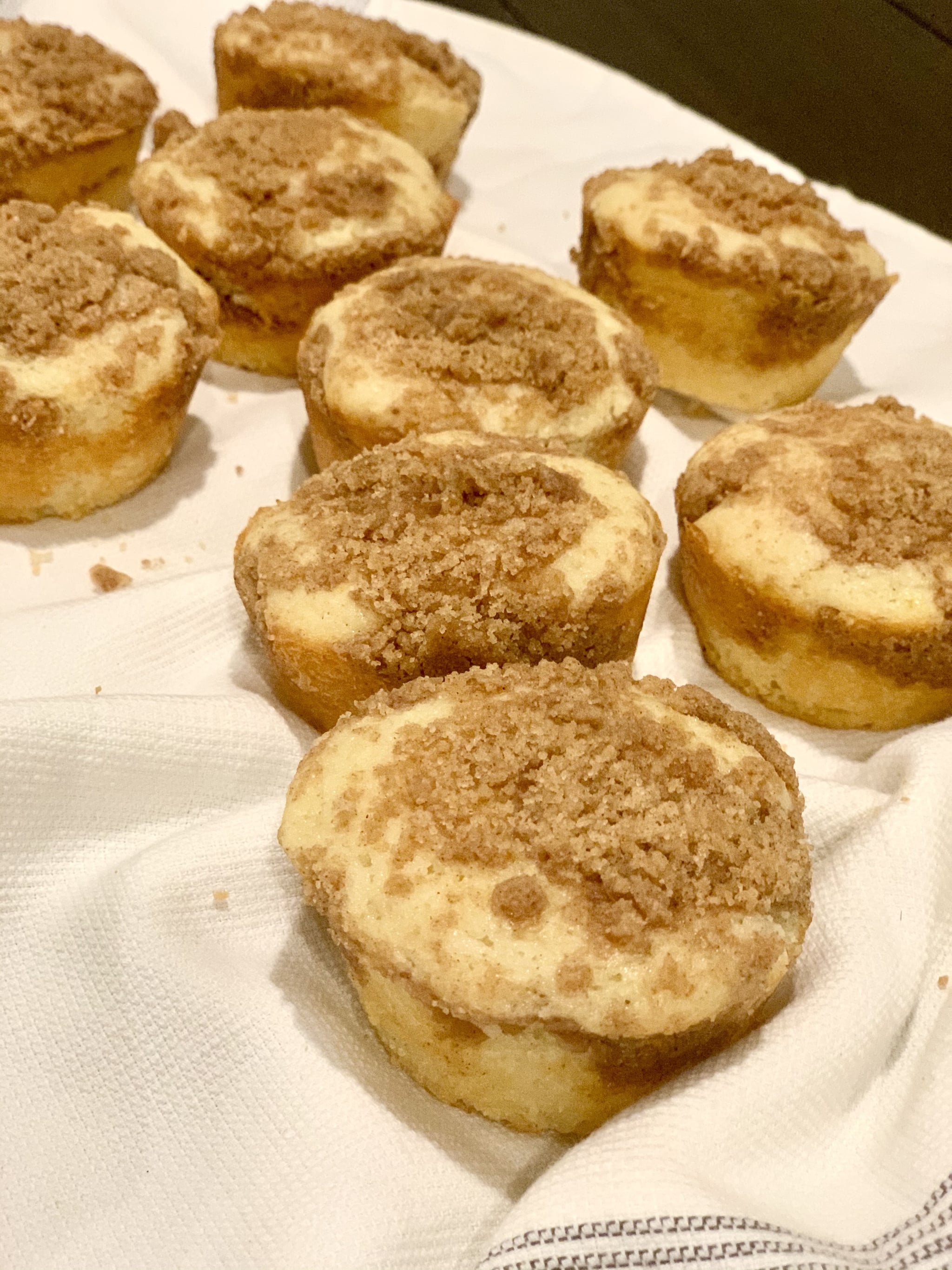 Crumbly bits of cinnamon topping fall from my spoon as sweet, spongey cake practically melts in my mouth. When I close my eyes and take a bite of this delicious cinnamon coffee cake, it feels like I'm at Starbucks. And that's probably because I used their recipe to re-create their signature cinnamon coffee cake at home, and dang, it is good!
This Starbucks Cinnamon Coffee Cake recipe takes only 45 minutes to prepare and bake and requires just 12 common ingredients. According to Starbucks, "Our Coffee Cake has been a classic in our cafes for almost as long as they've been open. Bring the quintessential sweet treat home in all its cinnamon swirly goodness with this recipe." Brew yourself a cup of Starbucks coffee while it's baking, then enjoy your tasty treat in the mornings or for an afternoon pick-me-up (or both — it's that good).
I used a mini muffin tin, which worked perfectly, and if you do the same, this recipe makes about two dozen muffin-sized coffee cakes — perfect for sharing with friends or freezing and eating later! If you visit Starbucks as often as I do, this is an awesome way to save a few bucks and still enjoy your favorite treat at home.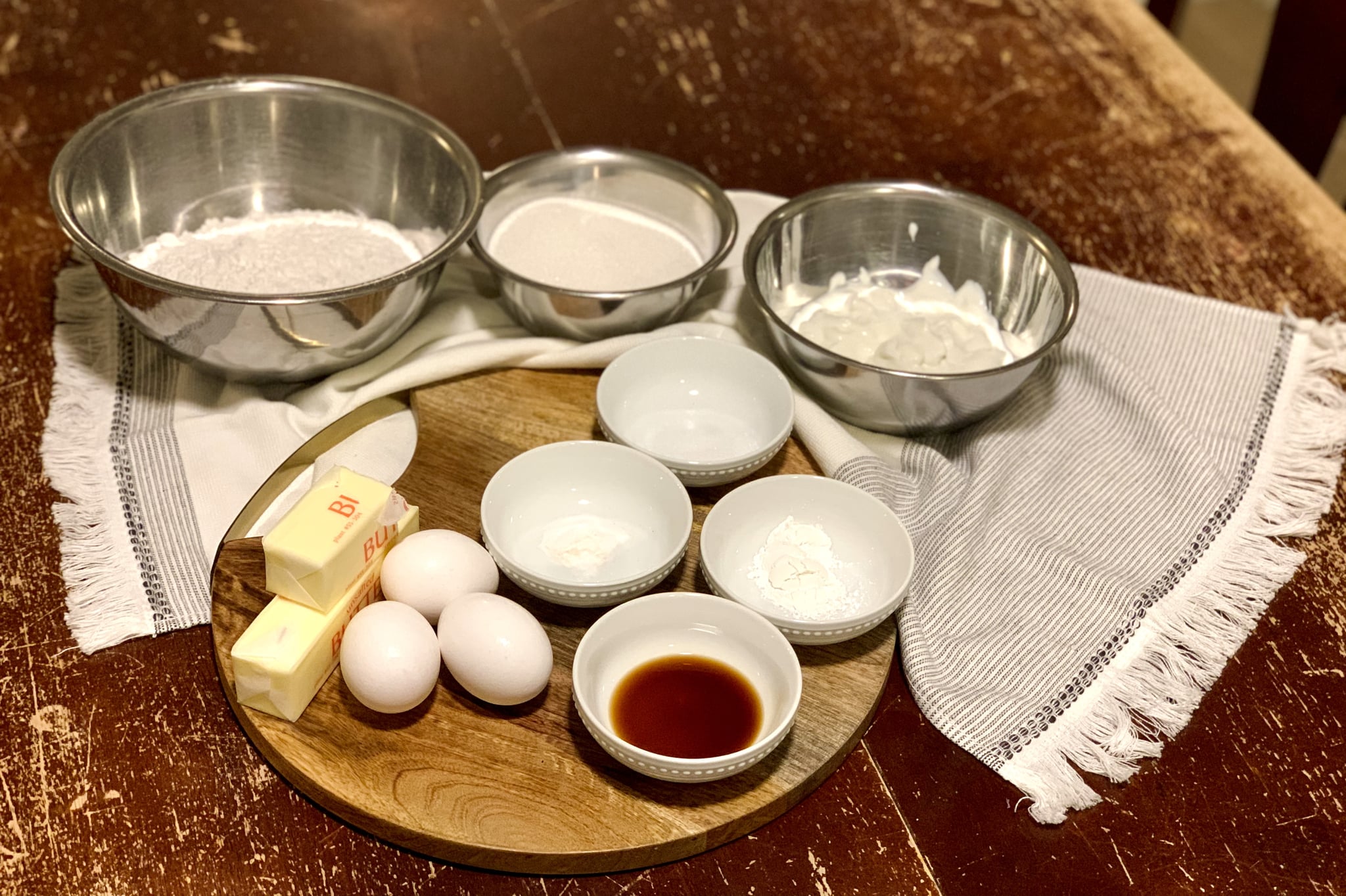 Mix the coffee cake ingredients first.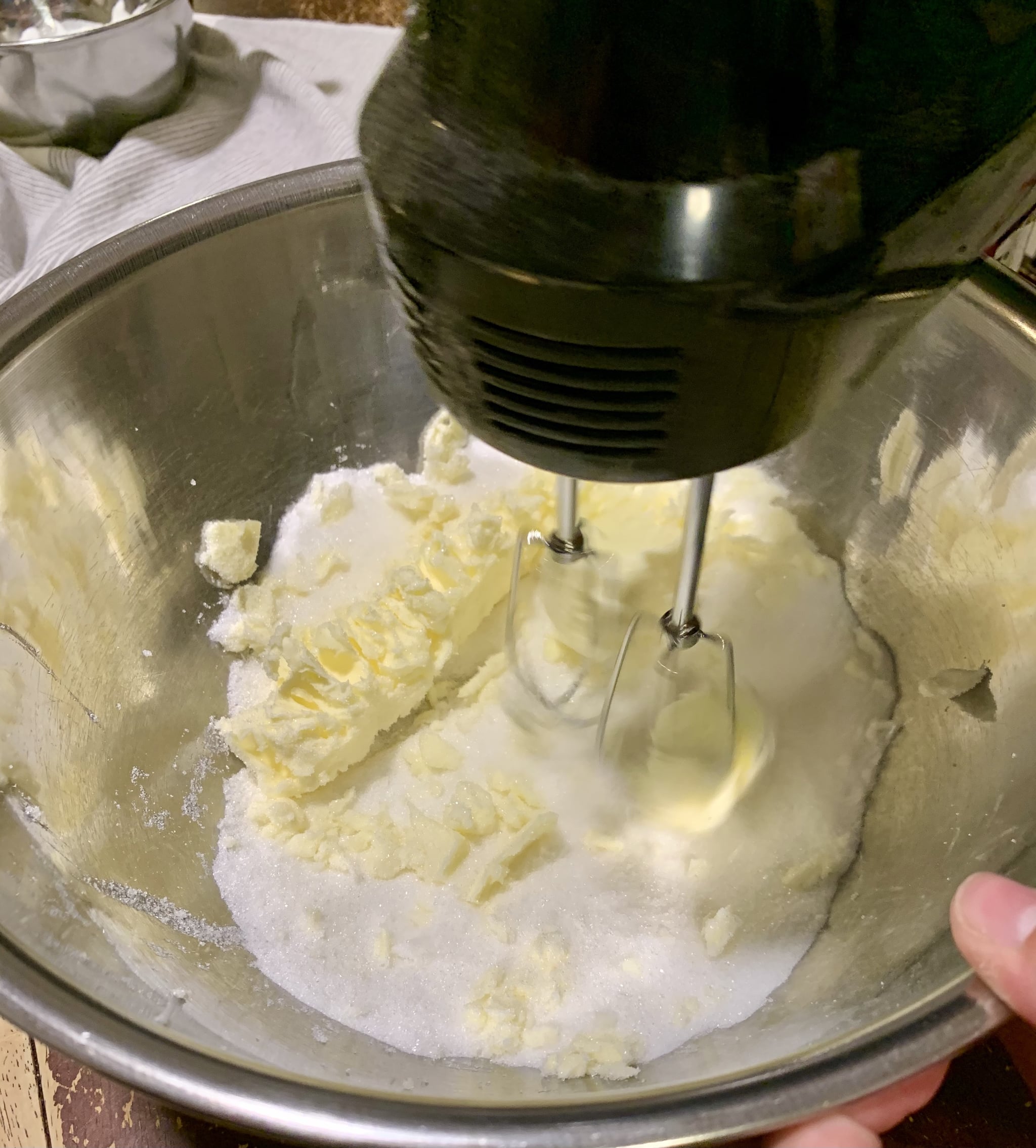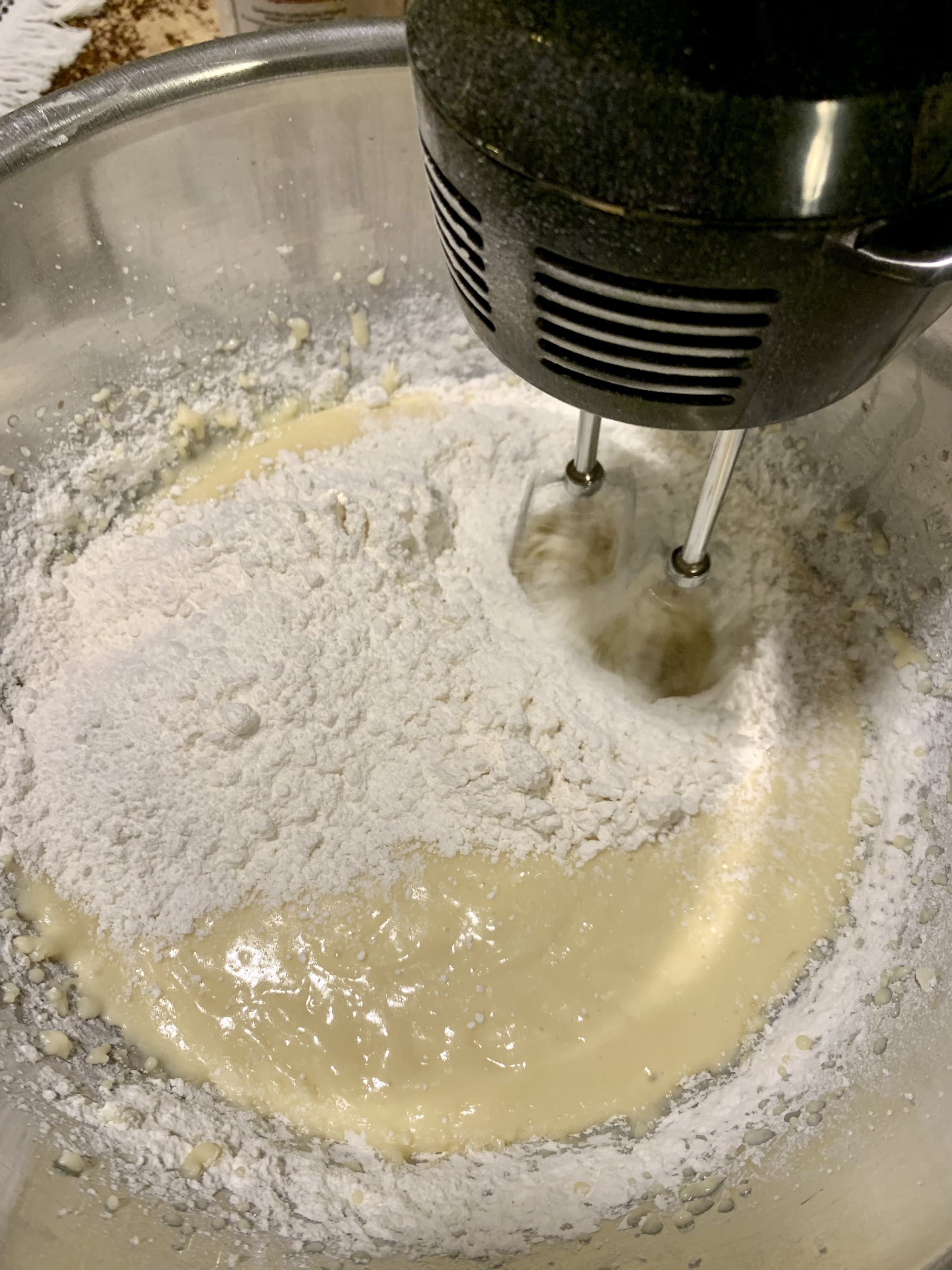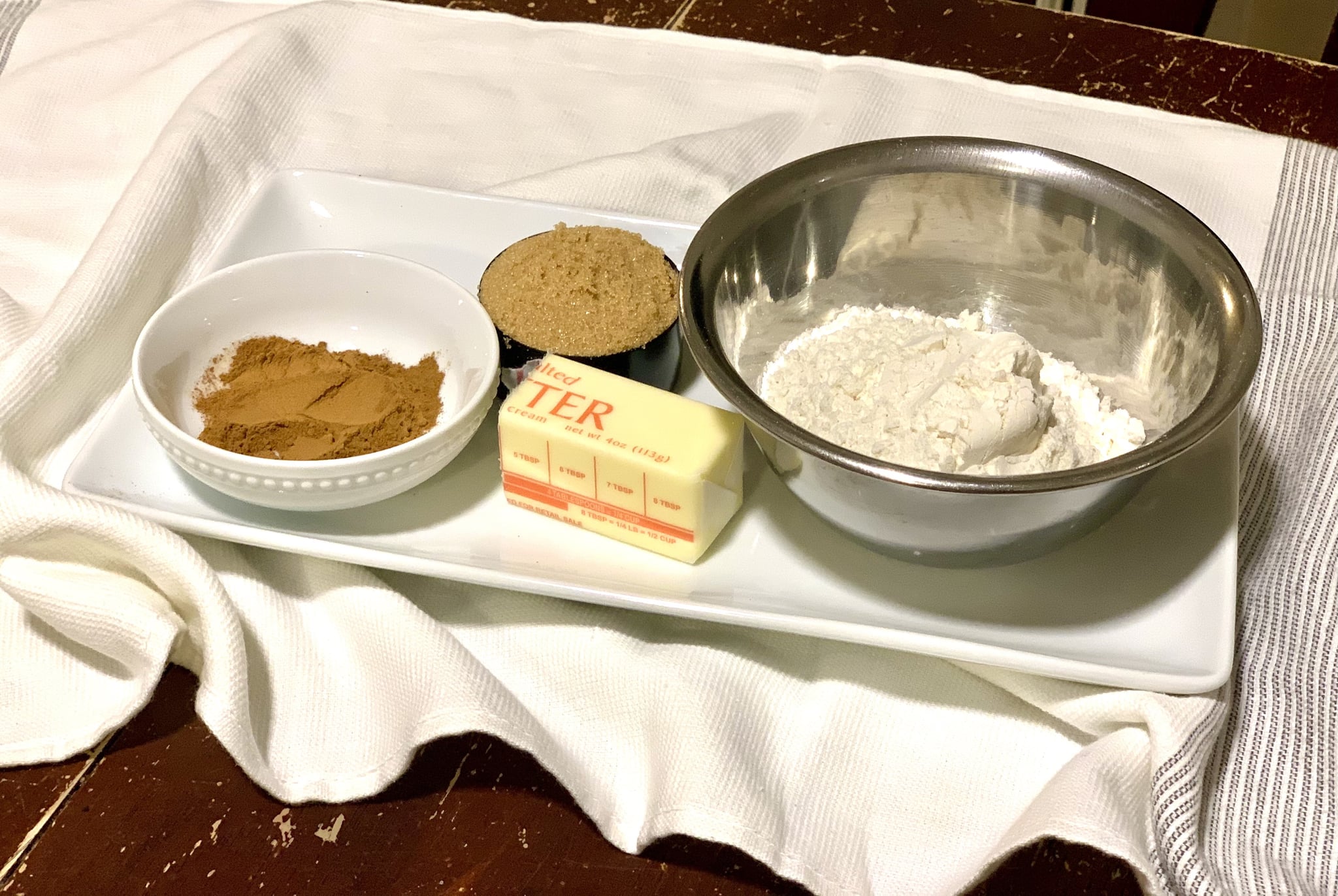 Next, combine ingredients for cinnamon topping in a separate bowl.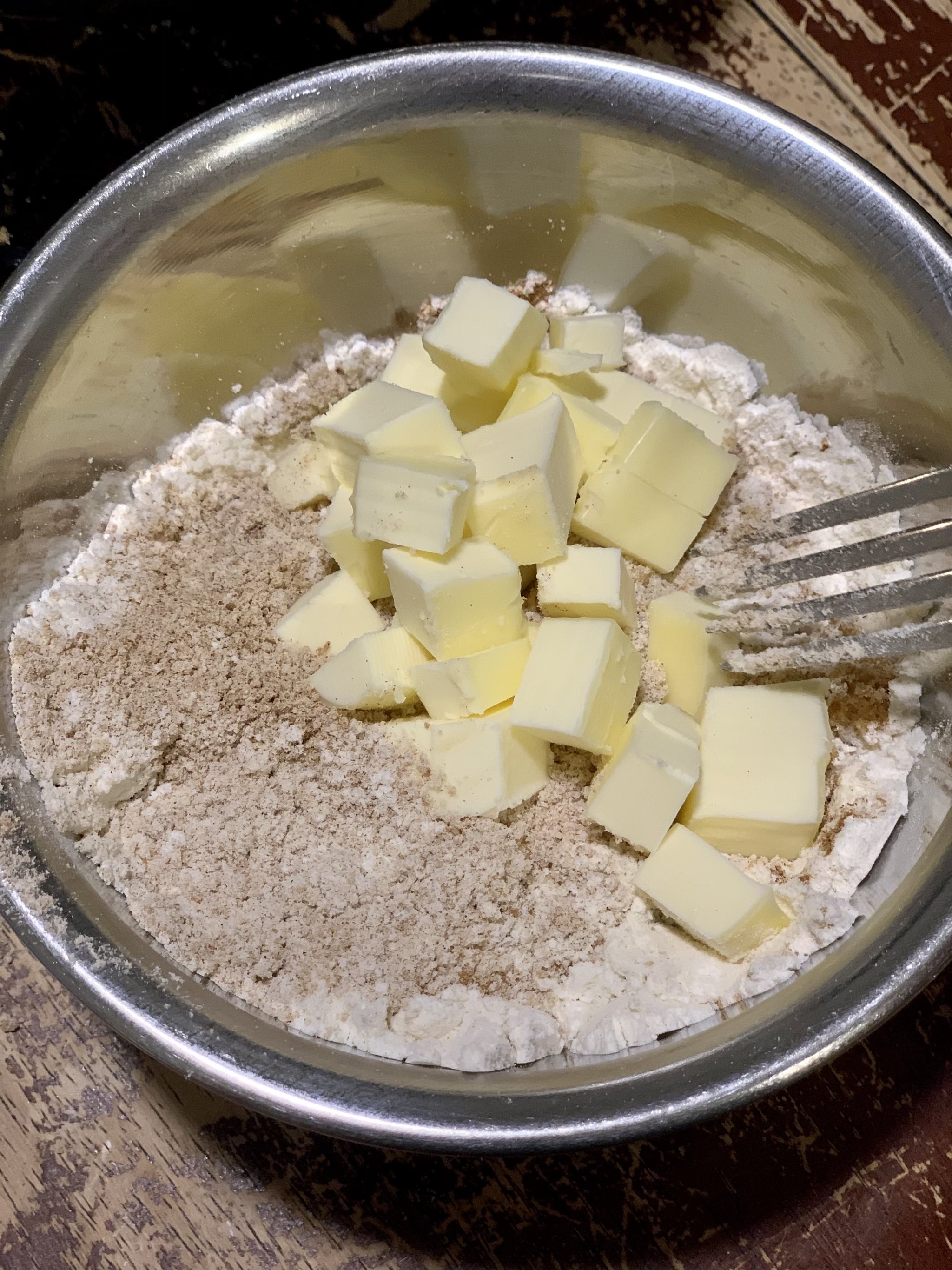 Layer coffee cake and cinnamon topping in a muffin pan; repeat.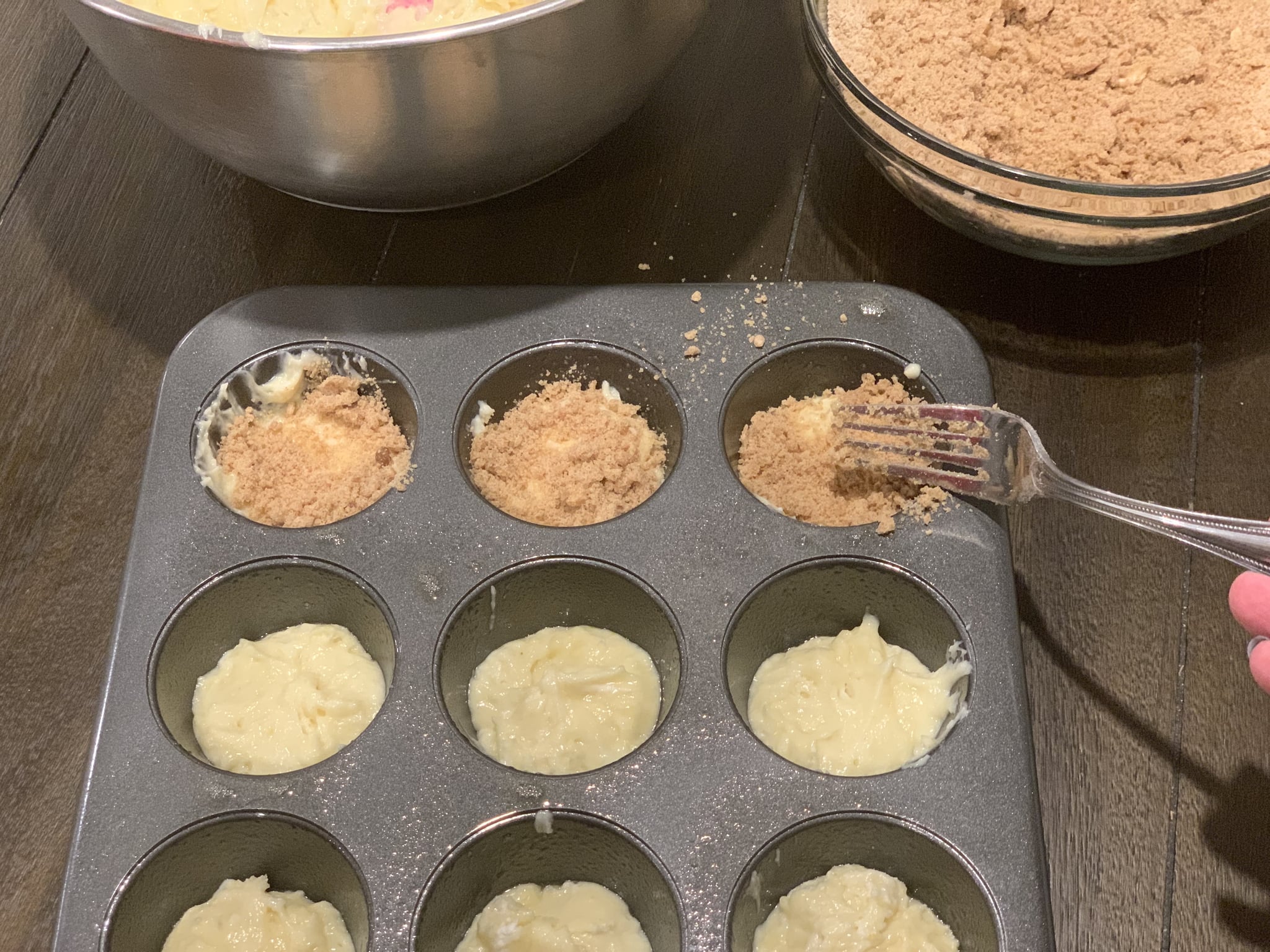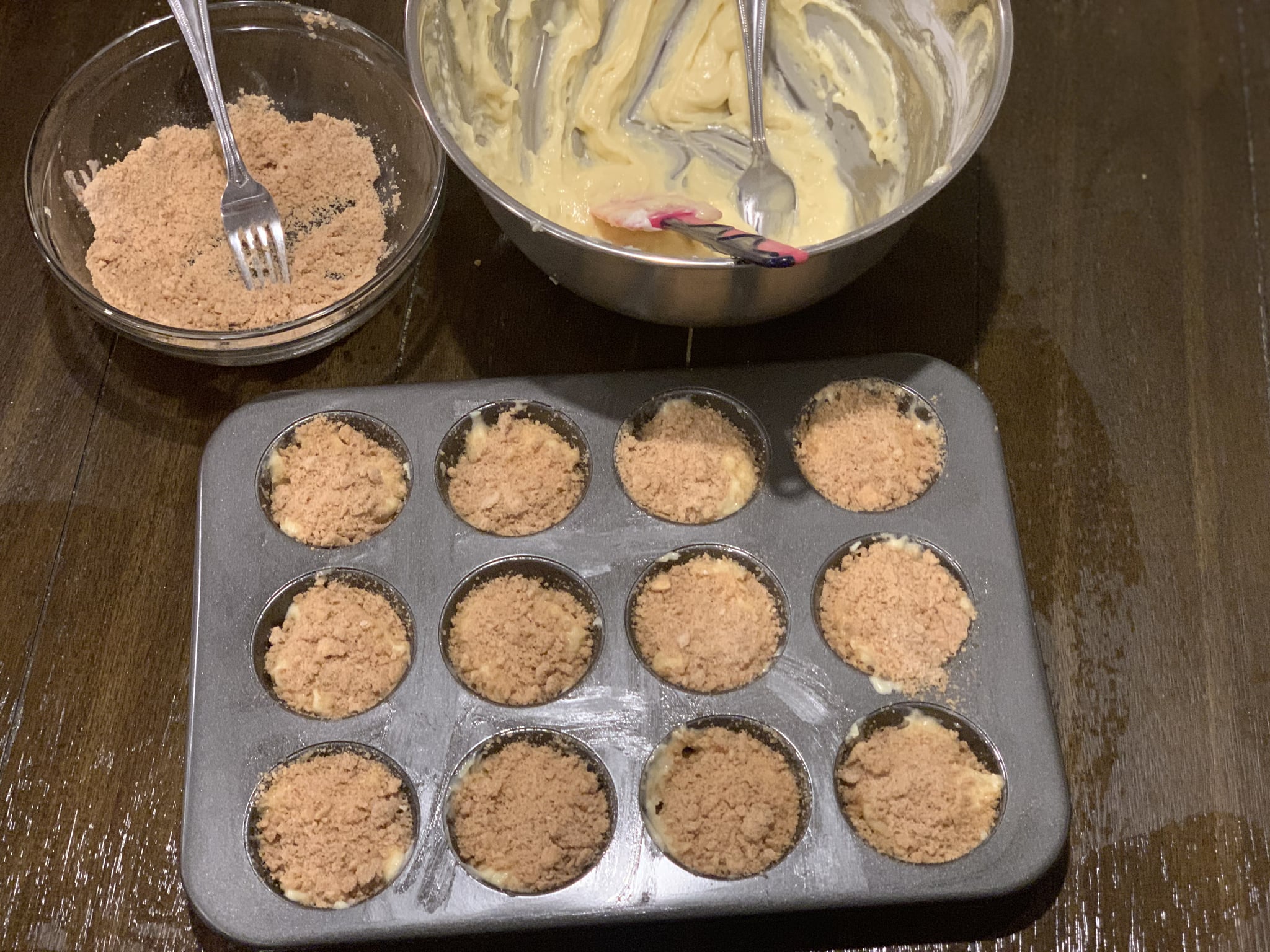 Bake for 15 minutes, or until a fork in the center is clean. Let cool and enjoy!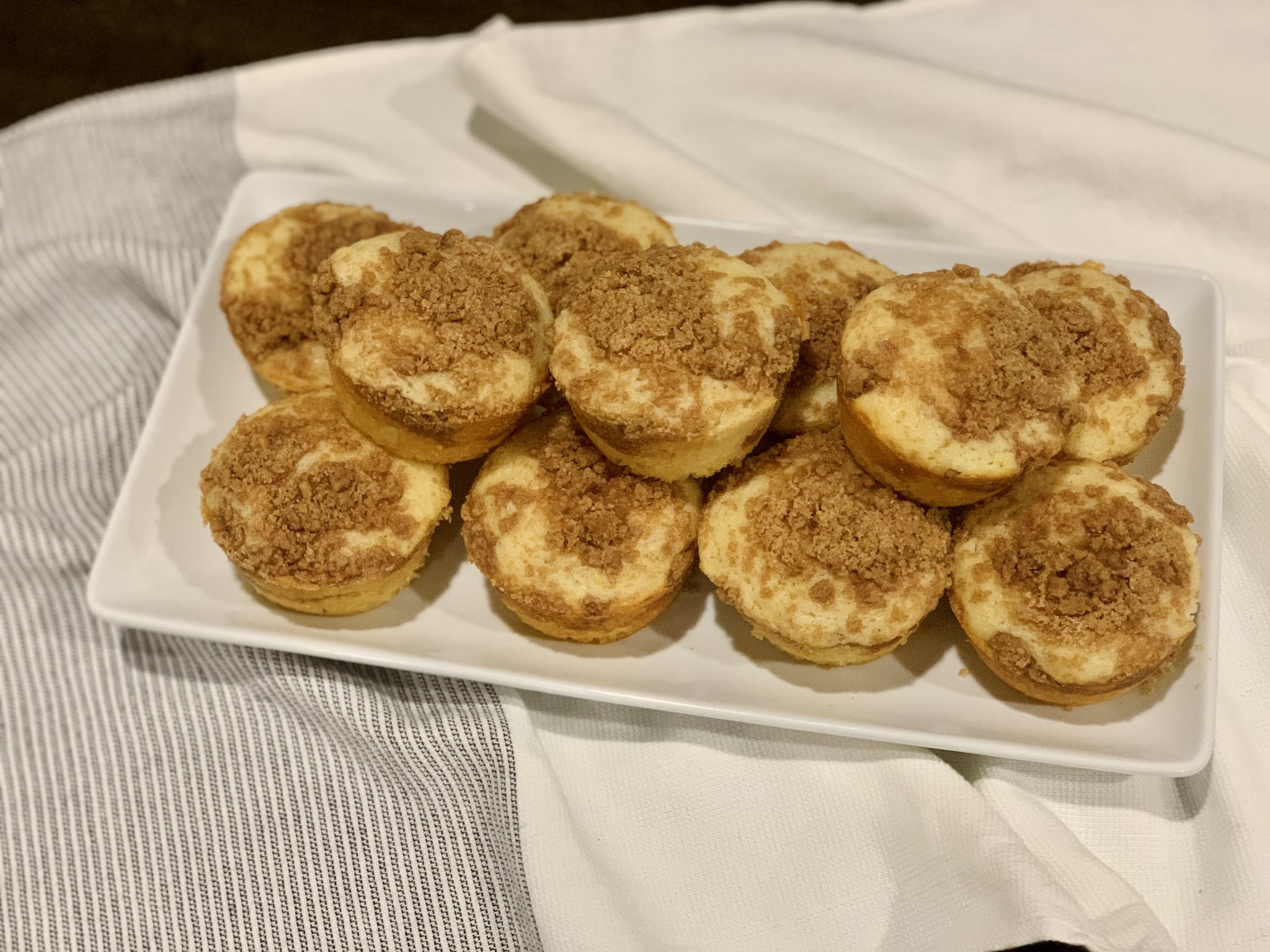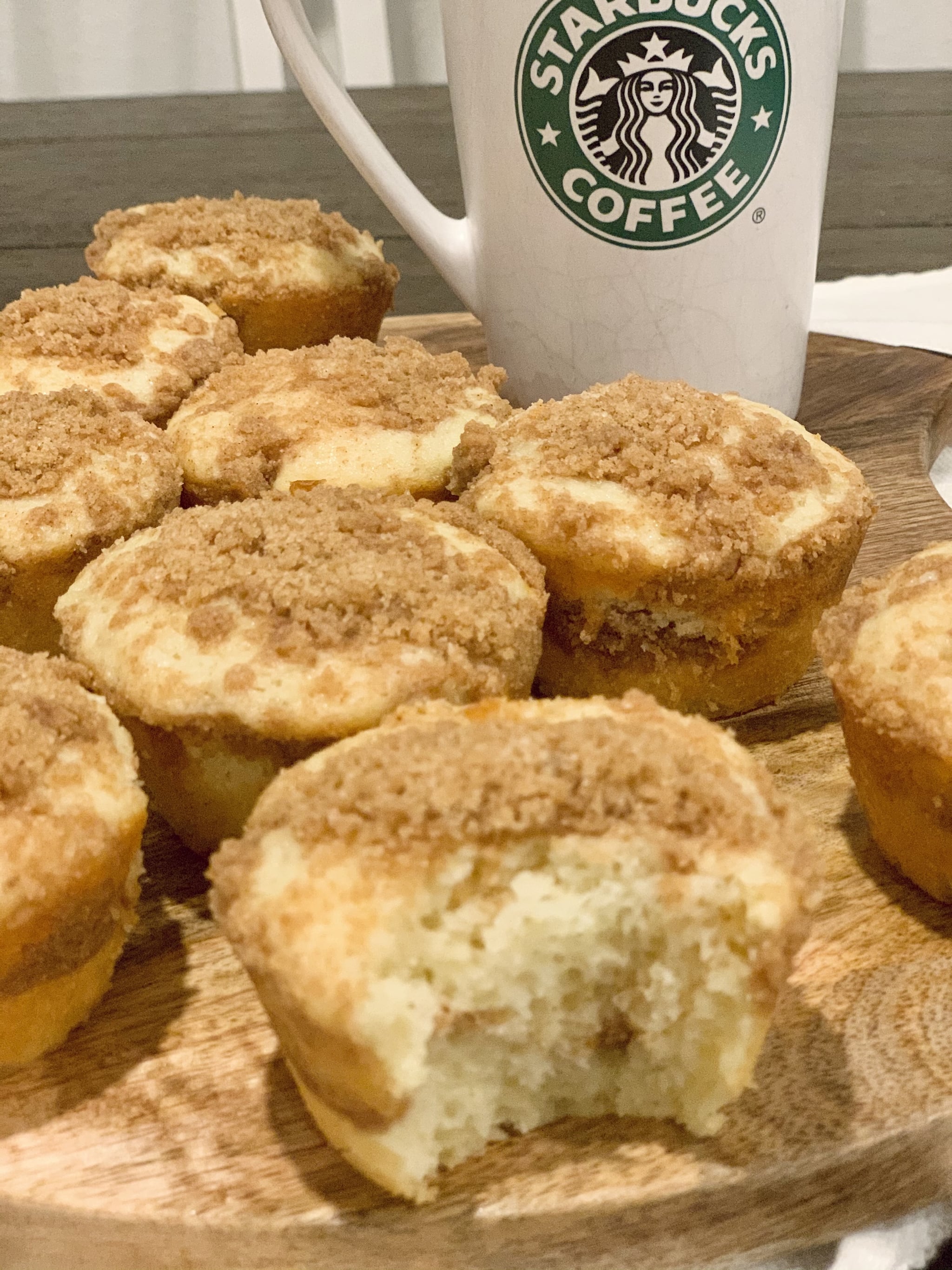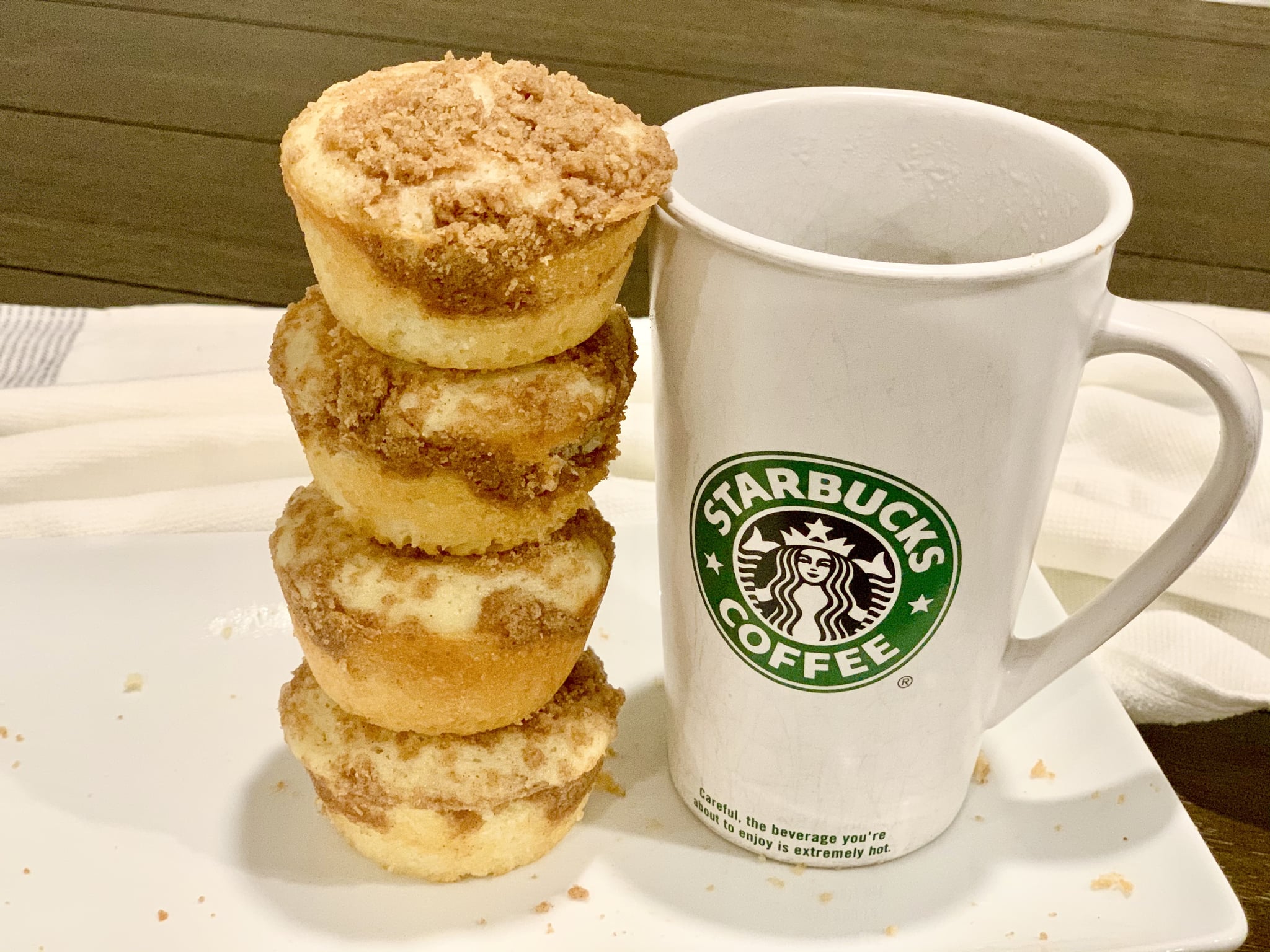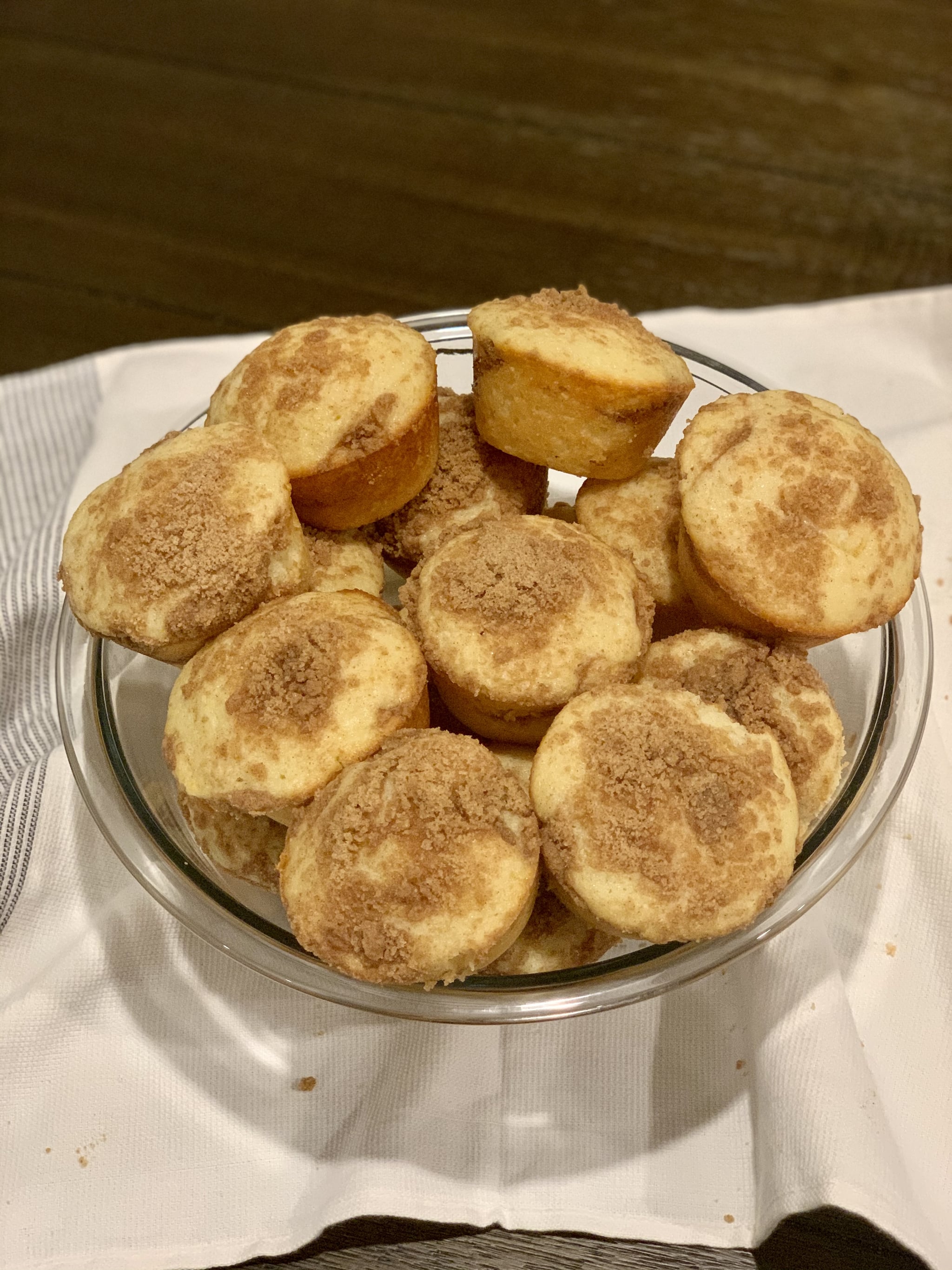 Starbucks Cinnamon Coffee Cake
Starbucks
Ingredients
Cake Base:
12 tablespoons unsalted butter
1 1/2 cups granulated sugar
3 large eggs
1 1/2 teaspoons vanilla extract
1 ¼ cups Greek yogurt
2 1/2 cups cake flour
2 teaspoons baking powder
1/2 teaspoon baking soda
1/2 teaspoon salt
Cinnamon Streusel:
1/3 cup light brown sugar, packed
2/3 cup all-purpose flour
1 1/2 teaspoon ground cinnamon
1/4 teaspoon salt
4 tablespoons unsalted cold butter, cubed
Directions
Preheat oven to 325 degrees.
Start by making the cake base. Mix together room temperature butter and sugar in a large bowl until light and fluffy — don't over mix.
Add in one egg at a time. Continue mixing, occasionally scraping down sides of bowl with a spatula.
In a separate bowl, combine vanilla extract and Greek yogurt.
Using a third bowl, combine the cake flour, baking powder, baking soda, and salt.
Add 1/3 of the flour mixture to the egg mixture, then add 1/3 of the yogurt mixture. Mix and repeat until all ingredients are combined.
Set aside cake mixture and get a new bowl for cinnamon streusel.
Combine brown sugar, flour, cinnamon, salt, and butter in a bowl. Mix with a fork to get the crumbly texture, being careful not to over mash it into a paste.
Grease your muffin tin or mini loaf pan. Add 1/3 of your batter in the pan, then sprinkle a layer of streusel. Repeat, adding another layer of batter and then streusel on top. Aim for your pan to be about two-thirds full (it's OK if it's a little over, it just may need a few extra minutes to bake).
Bake for 12-15 minutes (mine took about 17 minutes), then let cool for a few minutes before removing from pan.
Eat it with a freshly brewed cup of coffee!
Information
Category

Desserts

Yield

Approximately 24 mini muffins

Prep Time

30 minutes

Cook Time

15 minutes

Total Time

44 minutes, 59 seconds
Image Source: POPSUGAR Photography / Sydni Ellis