Starbucks Iced Lemon Pound Cake Copycat Recipe
Pucker Up, 'Cause This Copycat Recipe For Starbucks's Iced Lemon Loaf Is So, So Tasty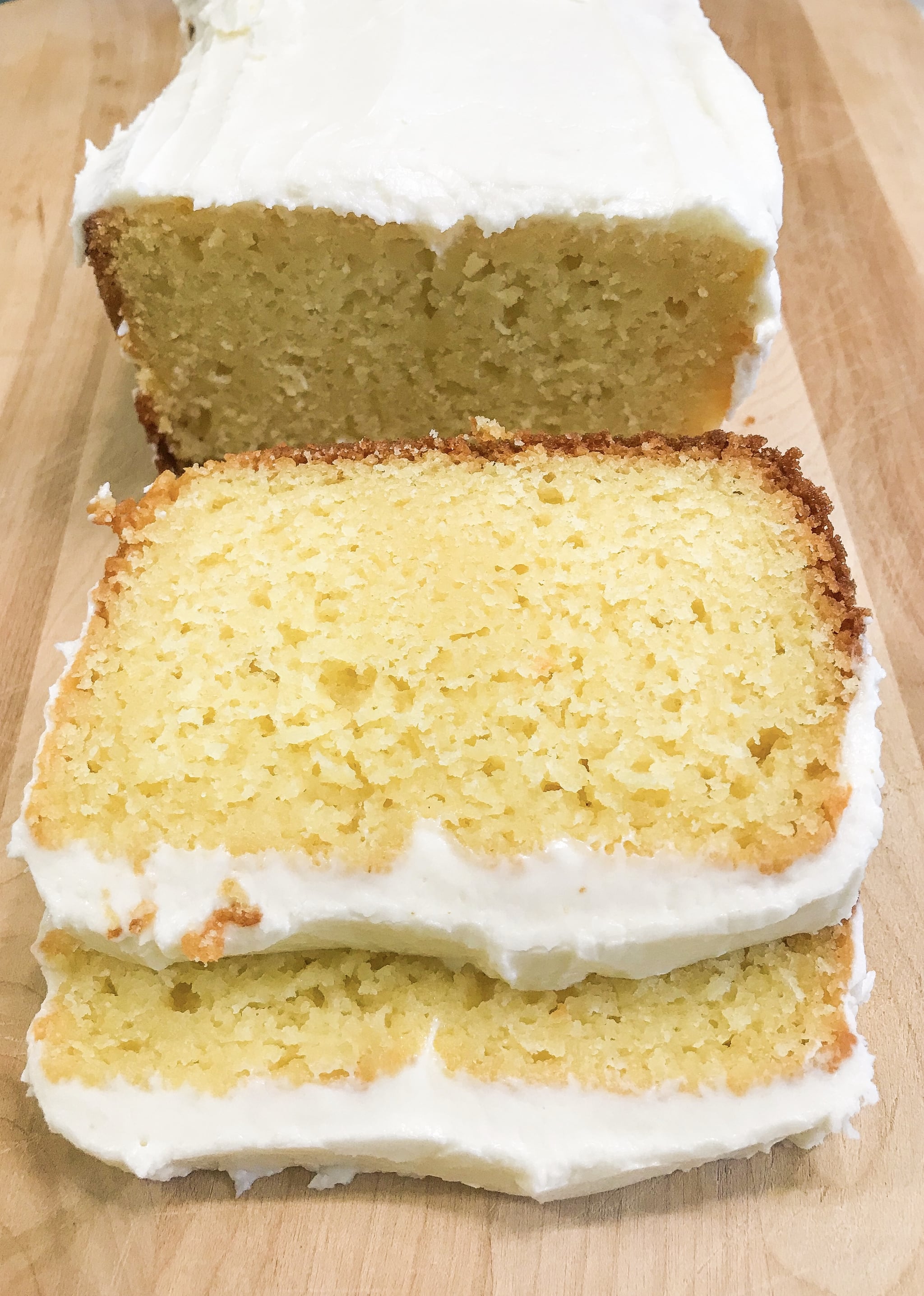 Starbucks may be known for its pumpkin spice lattes and cold brews, but it also offer a menu of pretty impeccable bakery items: one of my favorites being the iced lemon loaf, of course. It's rich in tangy lemon flavor and is perfectly moist — it's honestly refreshing!
Since coffee (plus treat) runs are pretty frequent for me, it can be hard on my bank account. But thankfully, baking your own frosted lemon bread at home is entirely possible (and doesn't skimp on the flavor). I recently followed this copycat recipe for Starbucks's iced lemon loaf by Kristyn of Lil' Luna, and it's so good, y'all!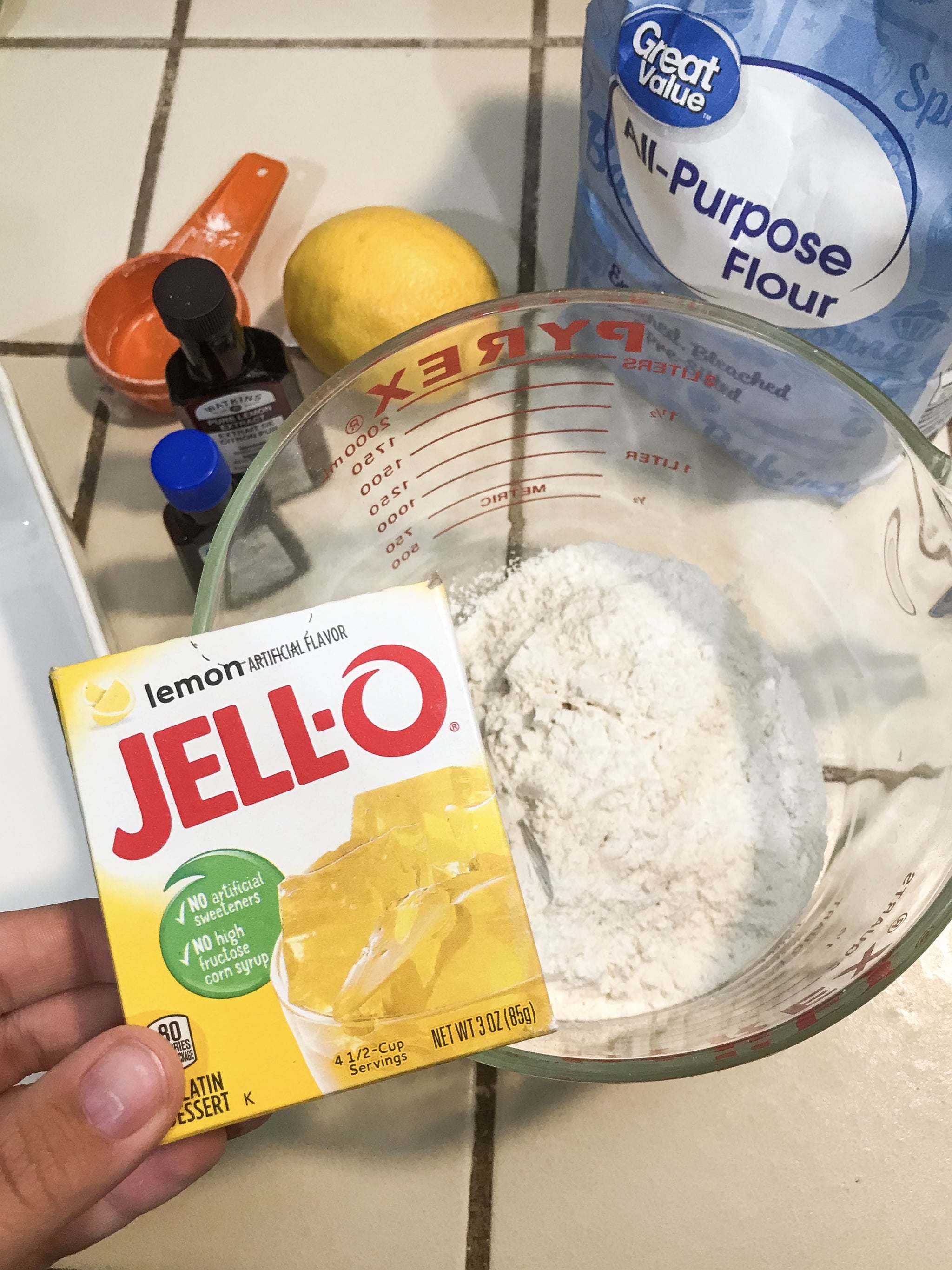 The recipe is packed with lemon flavor, including lemon zest. The easiest part is preparing both the dry and wet mixtures, which won't take you more than 10-to-15 minutes. Most of the ingredients are your basic pantry baking staples like flour, sugar, baking soda, and vanilla extract. You can find items you might not already have on hand, such as instant lemon pudding mix, at your local grocery retailers or even Walmart.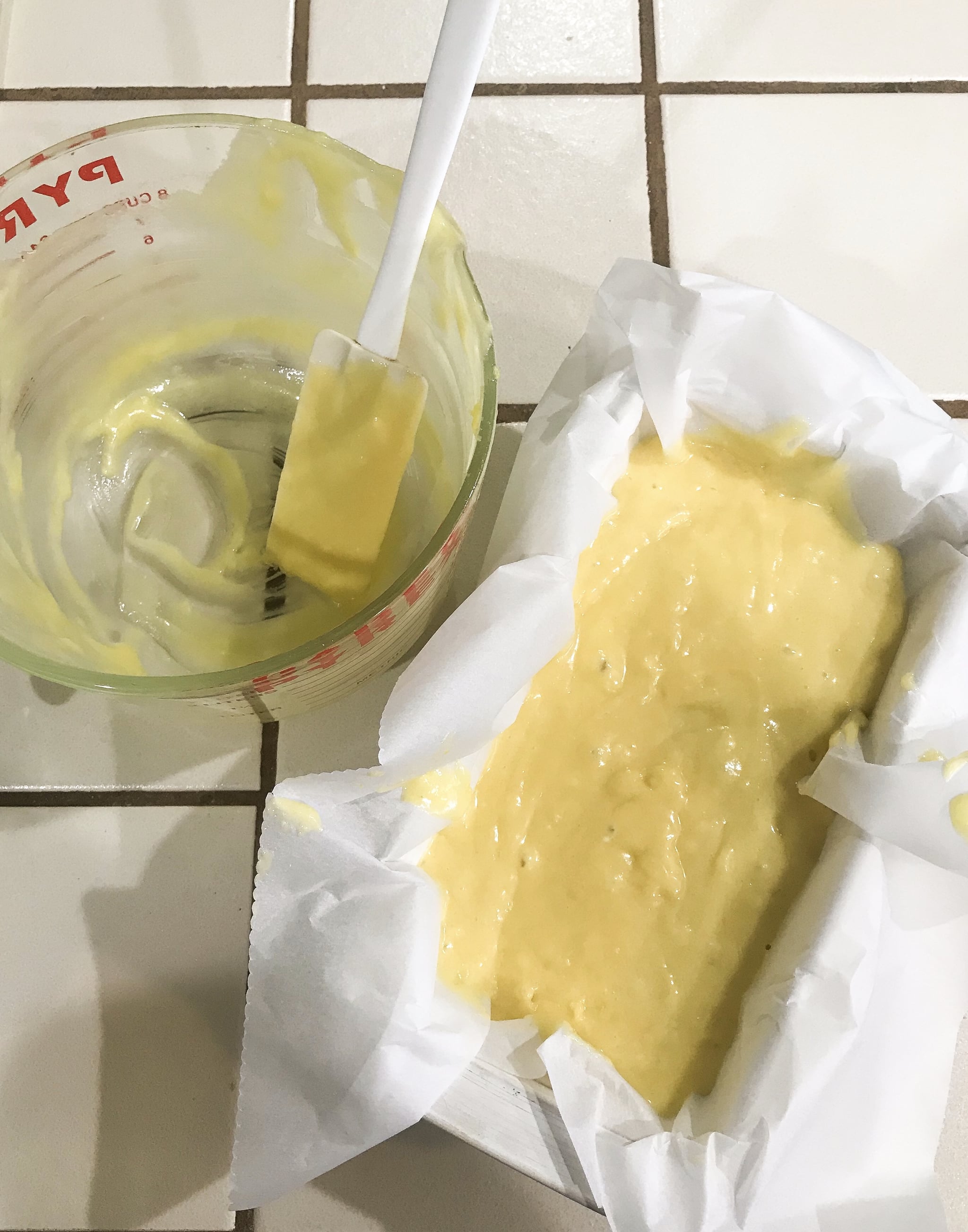 The recipe suggests baking for 55 minutes but time may vary by oven — mine took a hour and 15 minutes. If you notice the top of your loaf browning and the center of your loaf is still wet or runny, tent your pan with foil. To ensure your bread is baked all the way through, insert a toothpick into the center of your loaf to see if it comes out clean.
Before adding lemon frosting, the loaf must be completely cooled, which can take up to a hour. Then, after adding a layer of frosting, the loaf needs to be refrigerated until the frosting has set. Again, this can take up to a hour. The iced lemon loaf is by no means a fast recipe, but the end product is worth it. The next time you make a Starbucks run, save yourself a few bucks and enjoy a slice of homemade iced lemon loaf with your coffee at home!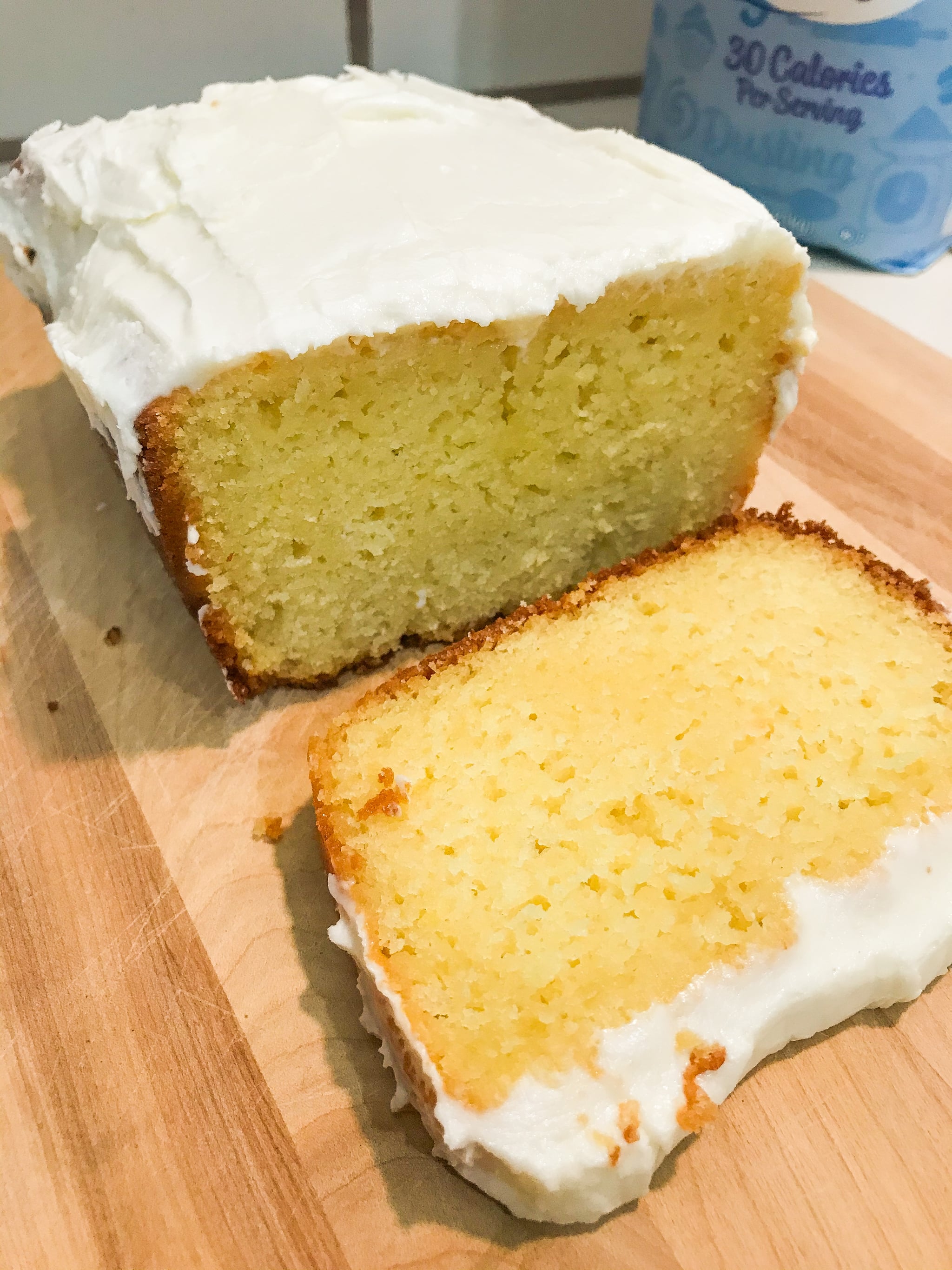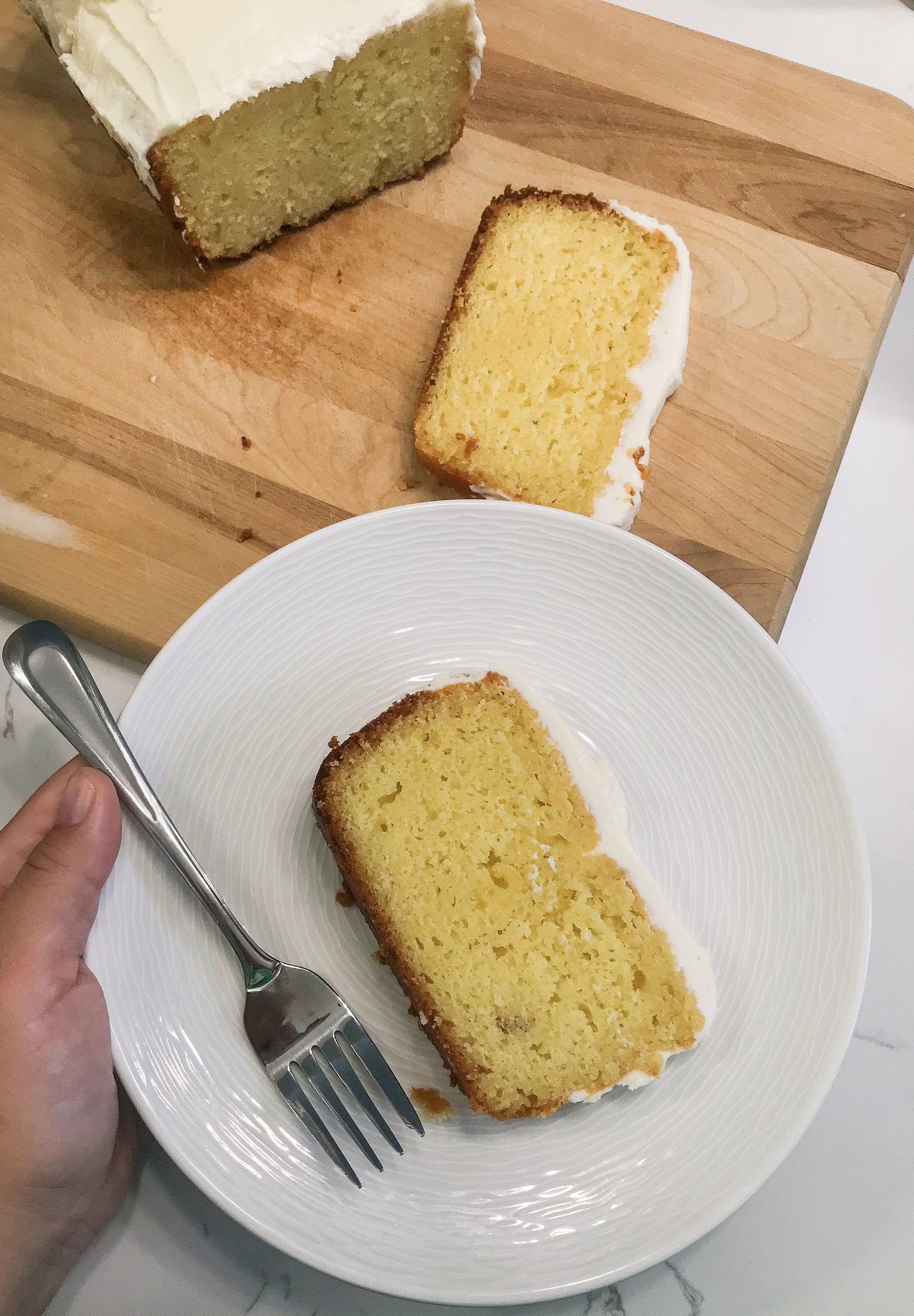 Copycat Starbucks Lemon Loaf Recipe
Lil' Luna by Kristyn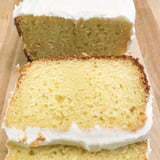 Ingredients
For Lemon Loaf:
1 1/2 cups flour
3.4 ounces instant lemon pudding mix
1/2 teaspoon baking powder
1/2 teaspoon baking soda
1/2 teaspoon salt
3 eggs
1 cup sugar
2 tablespoons butter, softened
1 teaspoon vanilla
2 teaspoon lemon extract
1/3 cup fresh lemon juice
1/2 cup oil
3/4 cup plain Greek yogurt
1 lemon zest
For Frosting:
3 tablespoons butter, soft but not melted
1 1/2 cup powdered sugar
3 tablespoons lemon juice
1 teaspoon lemon extract
Directions
Preheat oven to 350 degrees. Line a 5x9 inch loaf pan with parchment paper (use non-stick baking spray to help the paper stick). Set aside.
In a medium size mixing bowl, combine all dry loaf ingredients except sugar. In a separate bowl or hand mixer, combine eggs, sugar, butter, vanilla, lemon extract, lemon juice, oil, and yogurt. Mix until evenly combine. Slowly add dry mixture to the wet. Add lemon zest and mix until combined.
Pour lemon batter into loaf pan and bake for about 55 minutes, or until center is fully set. Insert a toothpick to see if the center of your loaf is fully baked (should come out crumb/wet free). If you notice the top of your loaf is starting to brown, tent the pan with foil.
Let the loaf cool for about five to 10 minutes before taking out of the pan. Let lemon loaf cool completely on a cooling rack, about one hour.
In a hand mixer, combine butter, lemon juice, and lemon extract for frosting. Once mixed, slowly add powdered sugar and beat until smooth and creamy. Evenly spread the frosting over the top of your lemon loaf. Cover, and place lemon loaf in the fridge for about 30 to 60 minutes, or until frosting is completely set. Store leftovers for up to four days in an airtight container.
Information
Category

Desserts

Yield

10 servings

Prep Time

12 minutes

Cook Time

3 hours

Total Time

3 hours, 11 minutes, 59 seconds
Image Source: POPSUGAR Photography / Emily Weaver