Baking at home has seen a record high in recent months, thanks mostly in part to the global stay-at-home orders that have been put in place during the coronavirus pandemic. From perfecting Chrissy Teigen's renowned banana bread to whipping up drool-worthy cinnamon rolls for every breakfast of the week, bored bakers can't seem to get out of their kitchens. According to Google, stay-at-homers are now on the hunt for delectable cake recipes, and dang, they sound delicious. From Mother's Day ideas earlier this month to graduation treat inspiration and everything in between, we rounded up the top 10 most popular cake recipes that are being searched for on the internet right now — including all-time favorites like vanilla cake and creative and easy-to-make mug cakes. See the whole list of the most popular cake recipes ahead, and get ready to turn your kitchen into an at-home bakery. Enjoy!
01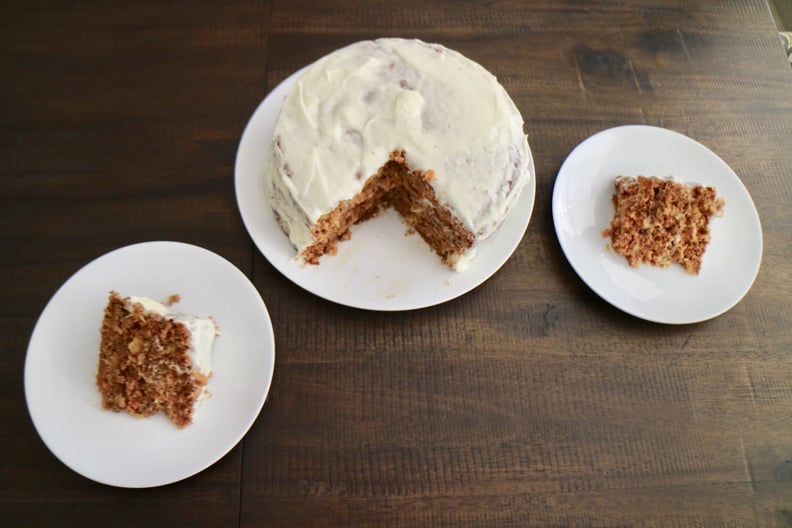 Carrot Cake
This Chrissy Teigen-approved carrot cake recipe is just what your taste buds have been dreaming of. It's superflavorful and rich, and it features a buttermilk glaze. Need we say more?
Get the recipe: carrot cake
02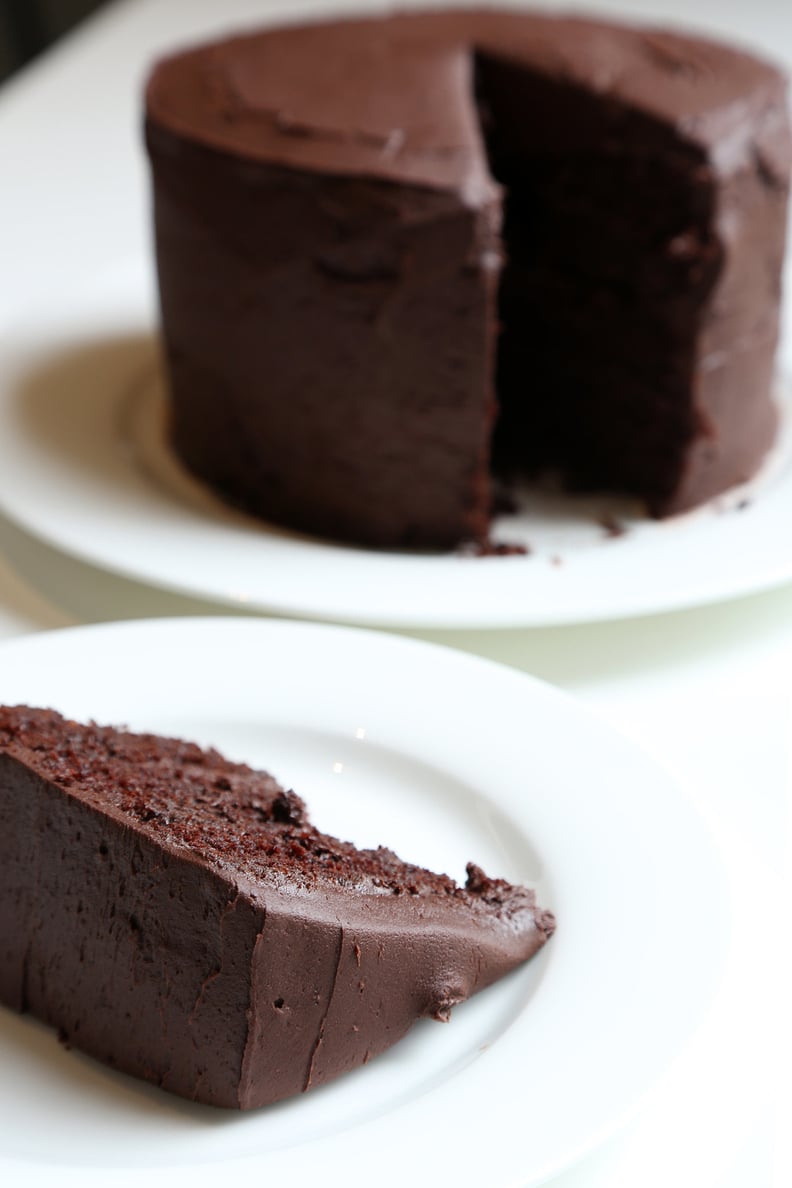 Chocolate Cake
Imagine: a chocolate cake with chocolate buttercream frosting. Yup, that's what you get when you make this moist, almost fudge-like delicacy. Due to the addition of cocoa powder, this treat isn't too tooth-achingly sweet, but also not too bitter and dark either — aka the best of both worlds.
Get the recipe: chocolate cake
03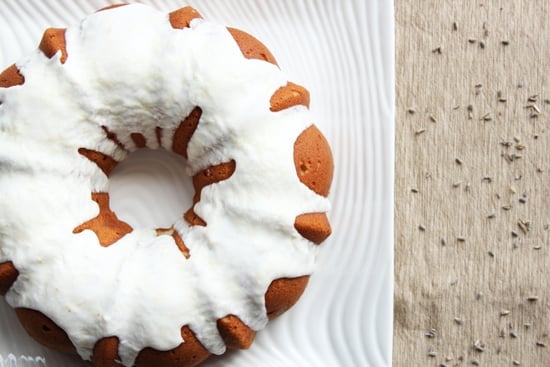 Bundt Cake
Stay-at-home chefs are thinking about nothing bundt cakes! If you have a bundt cake pan in your kitchen, get ready to dust it off because this lemon buttermilk recipe is pure perfection. It's moist and tangy, as well as the perfect pick-me-up on a lazy afternoon.
Get the recipe: lemon buttermilk bundt cake
04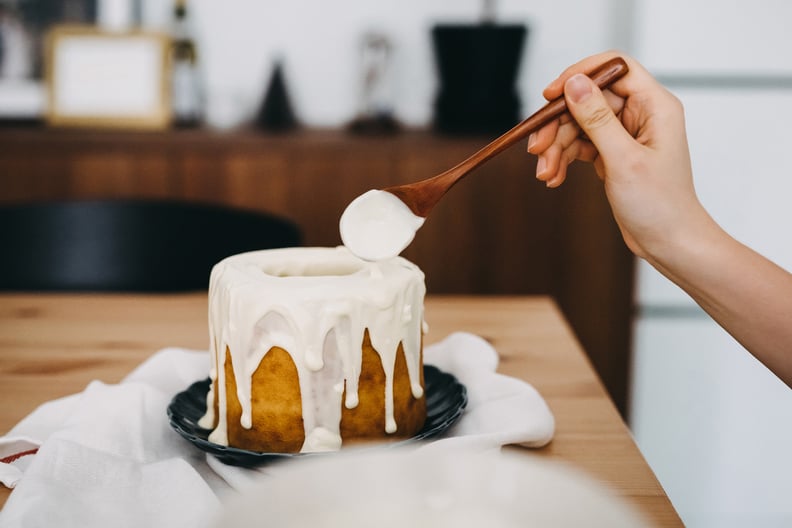 Vanilla Cake
A timeless classic, it doesn't get much better than vanilla cake. It's the ultimate crowd-pleaser, and for good reason! Top it off with sprinkles, fresh fruit, and any other sweet things you can think of.
Get the recipe: vanilla cake
05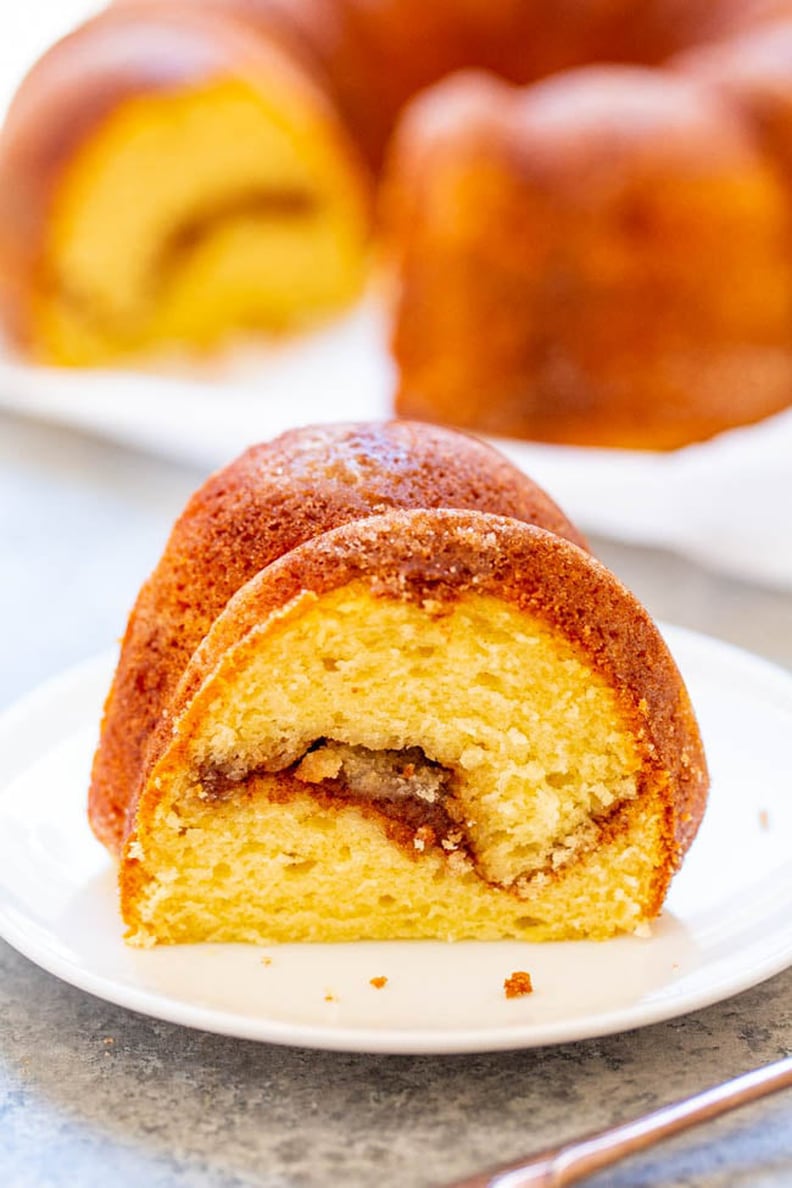 Coffee Cake
No breakfast is complete without coffee cake! Especially when it's filled with cinnamon sugar. Make this on a day when your sweet tooth is out of control, and it's sure to satisfy all your cravings.
Get the recipe: cinnamon sugar coffee cake
06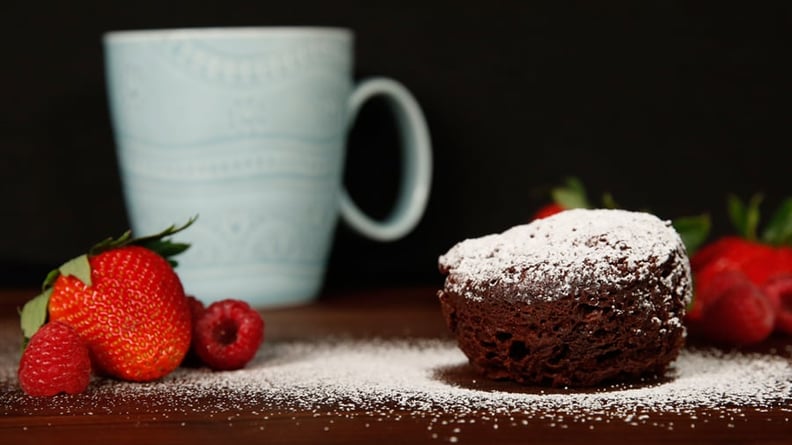 Mug Cake
Easy to make and complete with a quick clean up, mug cakes are the new go-to recipes. This decadent flourless chocolate cake requires zero baking, meaning even the most inexperienced chef can make it in no time!
Get the recipe: mug cake
07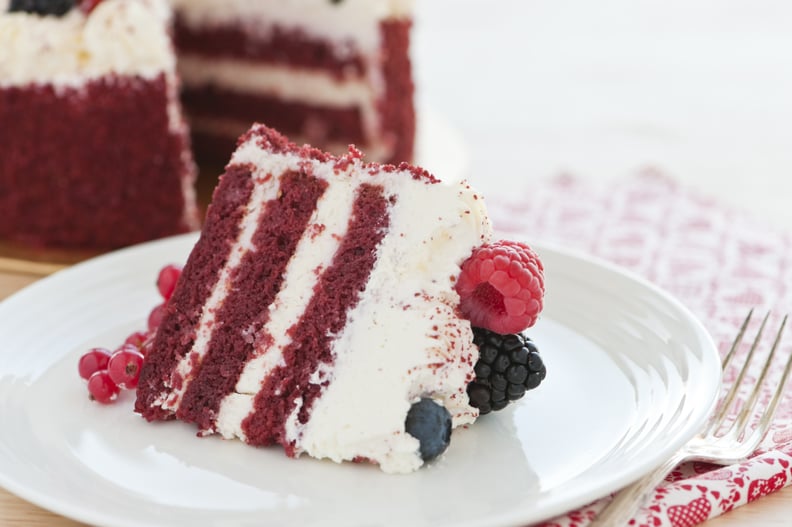 Red Velvet Cake
With a rich cream cheese frosting, there's no denying the deliciousness of red velvet cake. Whether it's for a birthday, graduation, or just an after-dinner dessert, you can make this droolworthy cake any night of the week.
Get the recipe: red velvet cake
08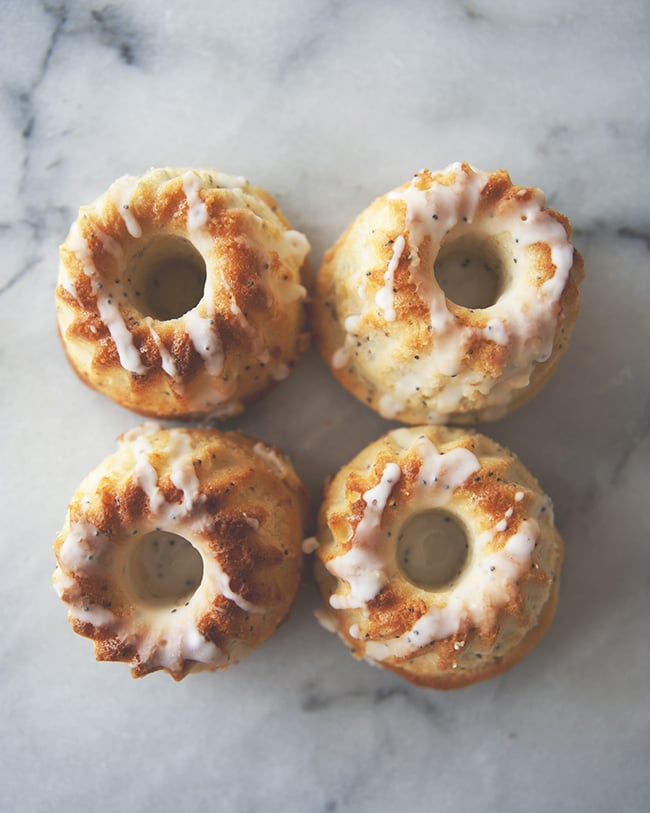 Lemon Cake
Light, tangy, and perfect for any time of day, lemon cake never goes out of style. Put a spin on the traditional recipe by adding a poppyseed twist. Yum!
Get the recipe: miniature lemon poppyseed bundt cake
09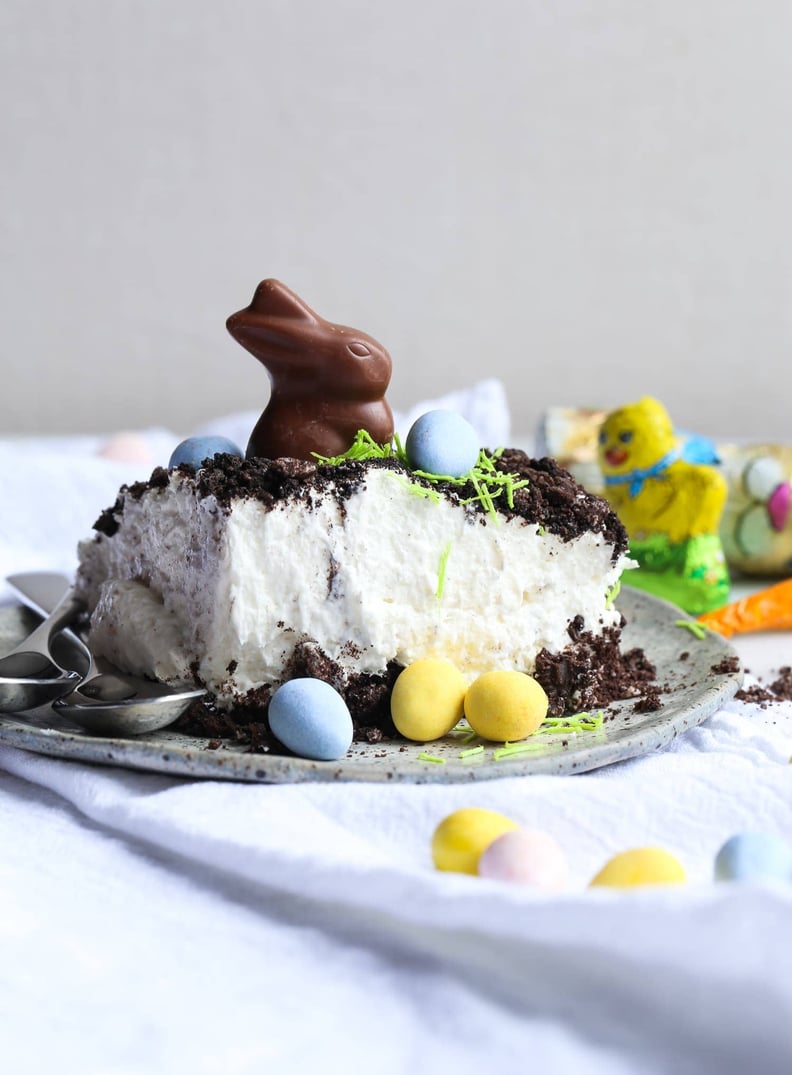 Bunny Cake
Even though Easter already passed, people are still all about the spring holiday! From bunny-shaped pans to rabbit ear cupcake toppers, no animal-themed treat is off the table. This Easter bunny dirt cake is supercute and tasty!
Get the recipe: Easter bunny dirt cake
10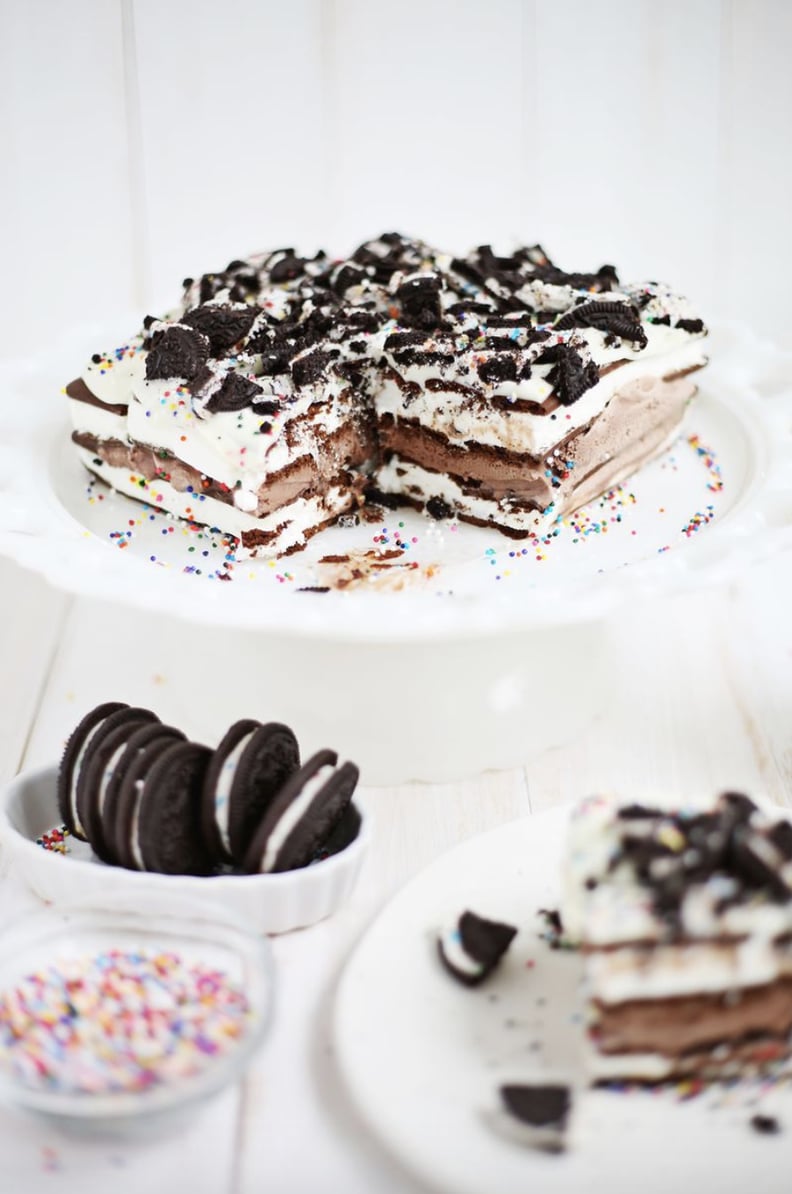 Ice Cream Cake
As the weather starts to heat up, at-home bakers are looking for something to cool them off. Cue ice cream cakes. Rich, cold, and oh-so sweet, these treats are the best of the bunch.
Get the recipe: ice cream cake