Taylor Swift's Chai Sugar-Cookie Recipe
Taylor Swift's Chai Sugar Cookies Are *Almost* as Good as Another Album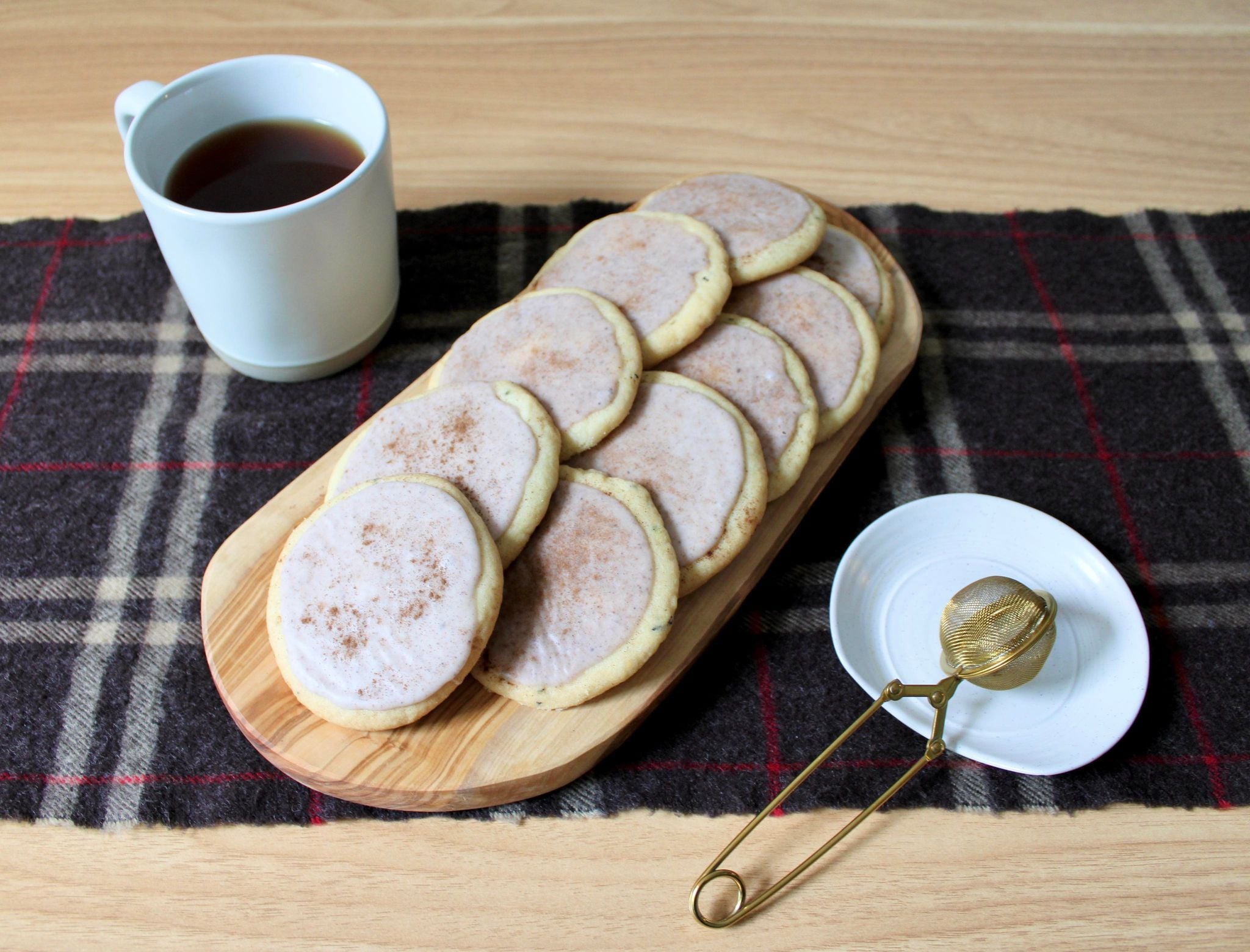 Whether she's dropping an album or sharing some words of wisdom during a commencement address, Taylor Swift has never let me down — and her baking recipes are apparently no exception. (Seriously, is there anything she can't do?) When I saw Swift's chai sugar-cookie recipe resurface on TikTok recently, I knew I had to track it down. I was rewarded with a Tumblr post from Swift herself, which was not only perfectly written and instructive, but also packed with personality and even a few sly Swiftie references.
To make these cookies, Swift follows a basic sugar-cookie recipe from Joy the Baker and then adds a bag's worth of chai-tea leaves right before the flour gets incorporated. The cookies are delicious and full of vanilla flavor on their own, but the chai adds so much flavor and depth. Chill and bake as instructed — the dough is quite sticky to work with at first, so I recommend a minimum of one hour for chilling. If you like softer cookies, take them out of the oven just as they're set and before the edges start to brown. I waited for brown edges on mine, and my cookies turned out crispy on the outside and soft in the middle. Let the cookies chill or eat a few while they're delicious and warm — and then it's time to glaze them!
Swift recommends an eggnog-inspired glaze made with milk (or eggnog, if you can find it), nutmeg, and cinnamon. Even when it's made with milk, the eggnog flavor is spot on, thanks to the nutmeg in the icing. For a less seasonal spin and to bring out more of that chai flavor, I tested out a version of the glaze with chai-tea leaves in lieu of the spices. It was delicious and certainly upped the chai factor, but every once in a while, my tooth would catch on a larger-than-average tea leaf, so that's something to consider. If you're in the mood for a simpler glaze, you can also follow Swift's recipe and just leave the nutmeg and cinnamon out. Keep reading for the full recipe.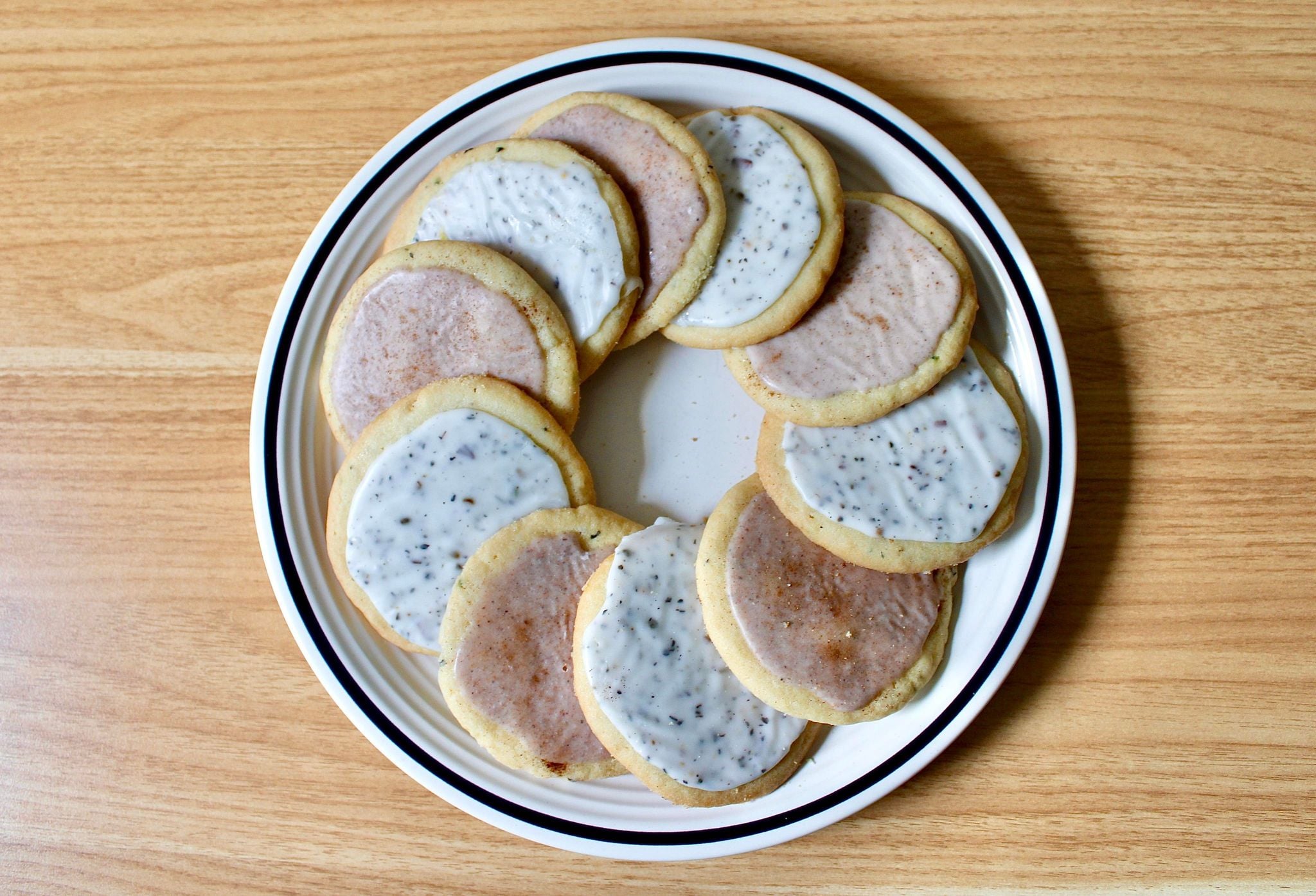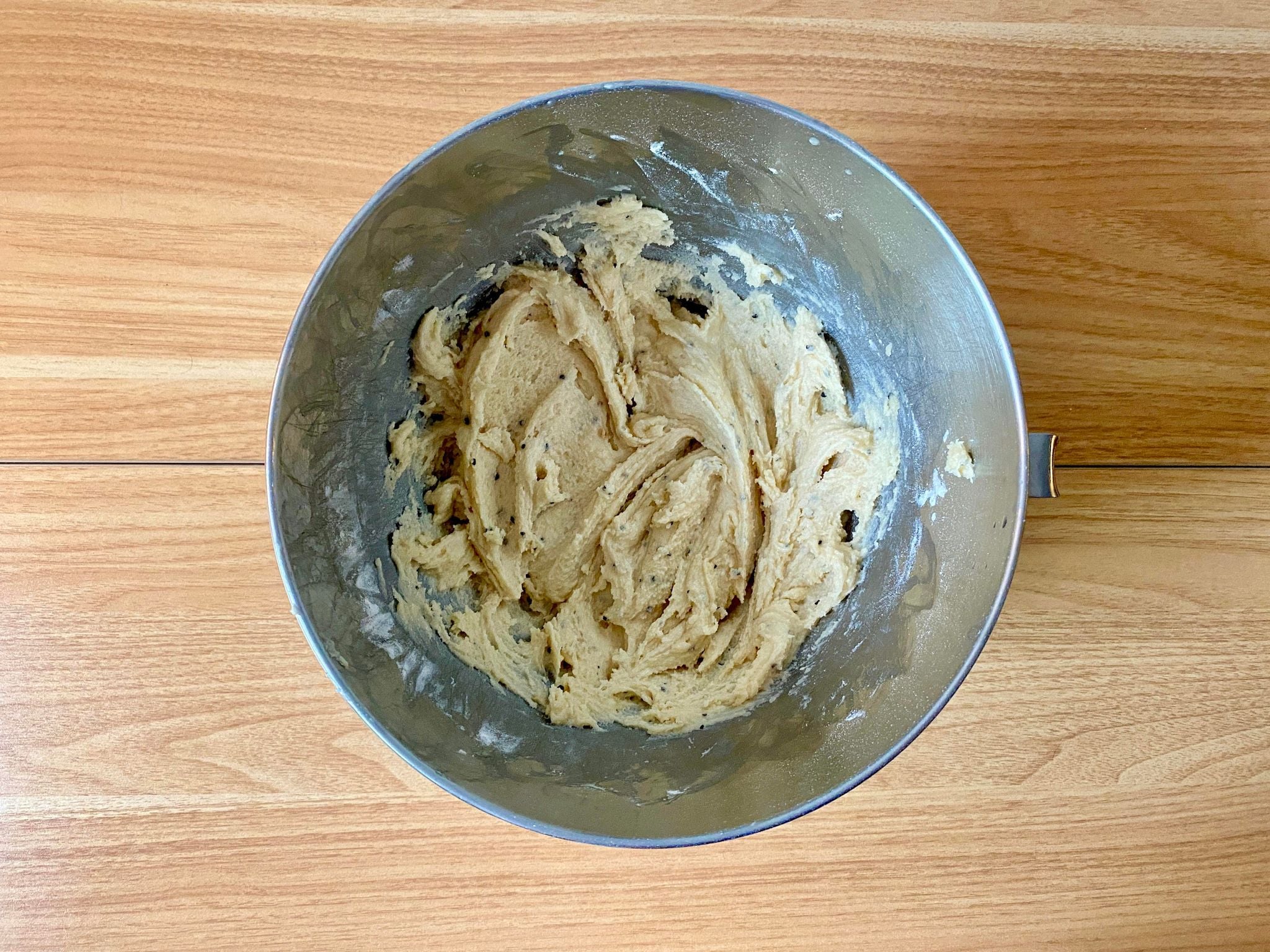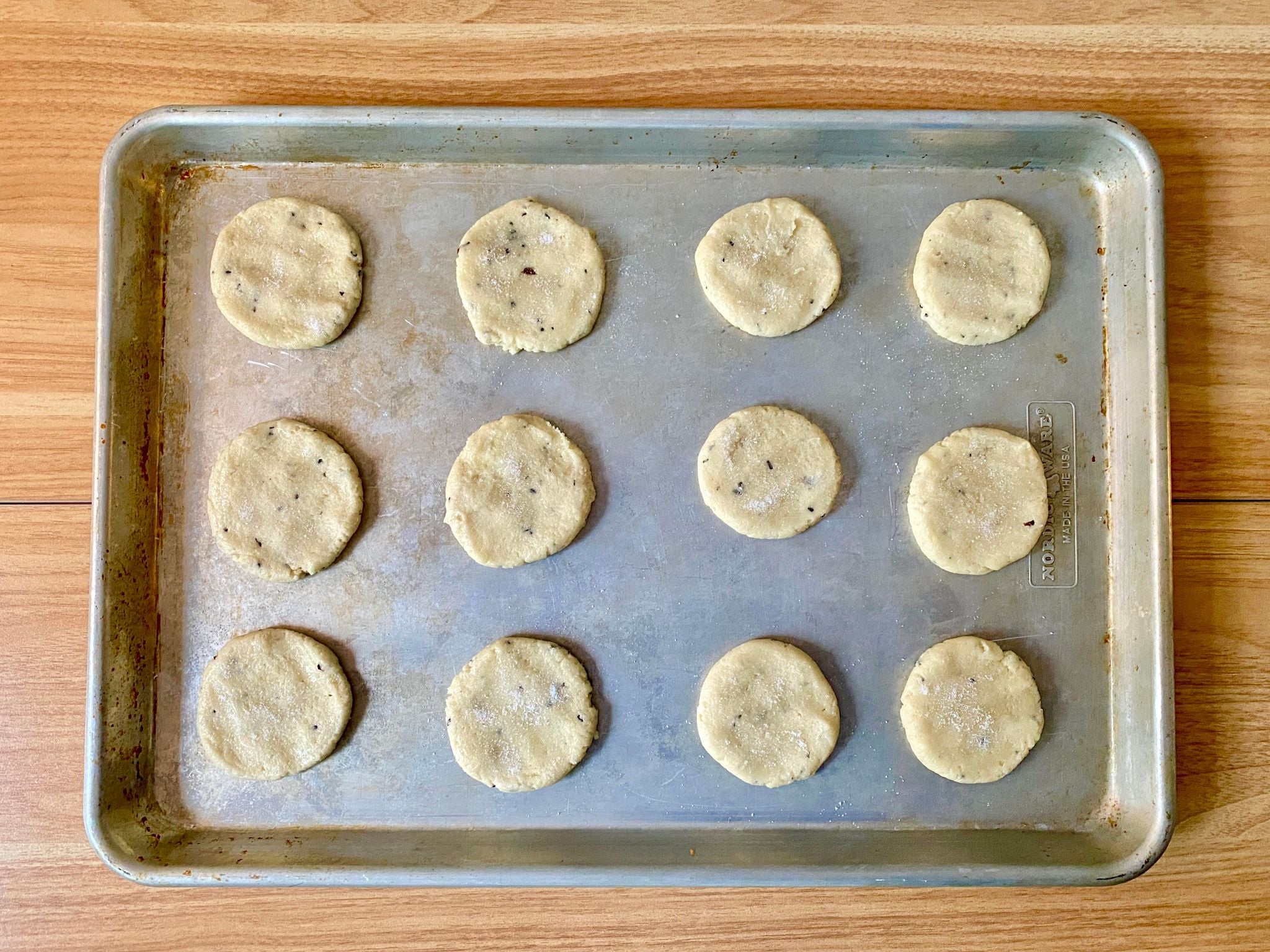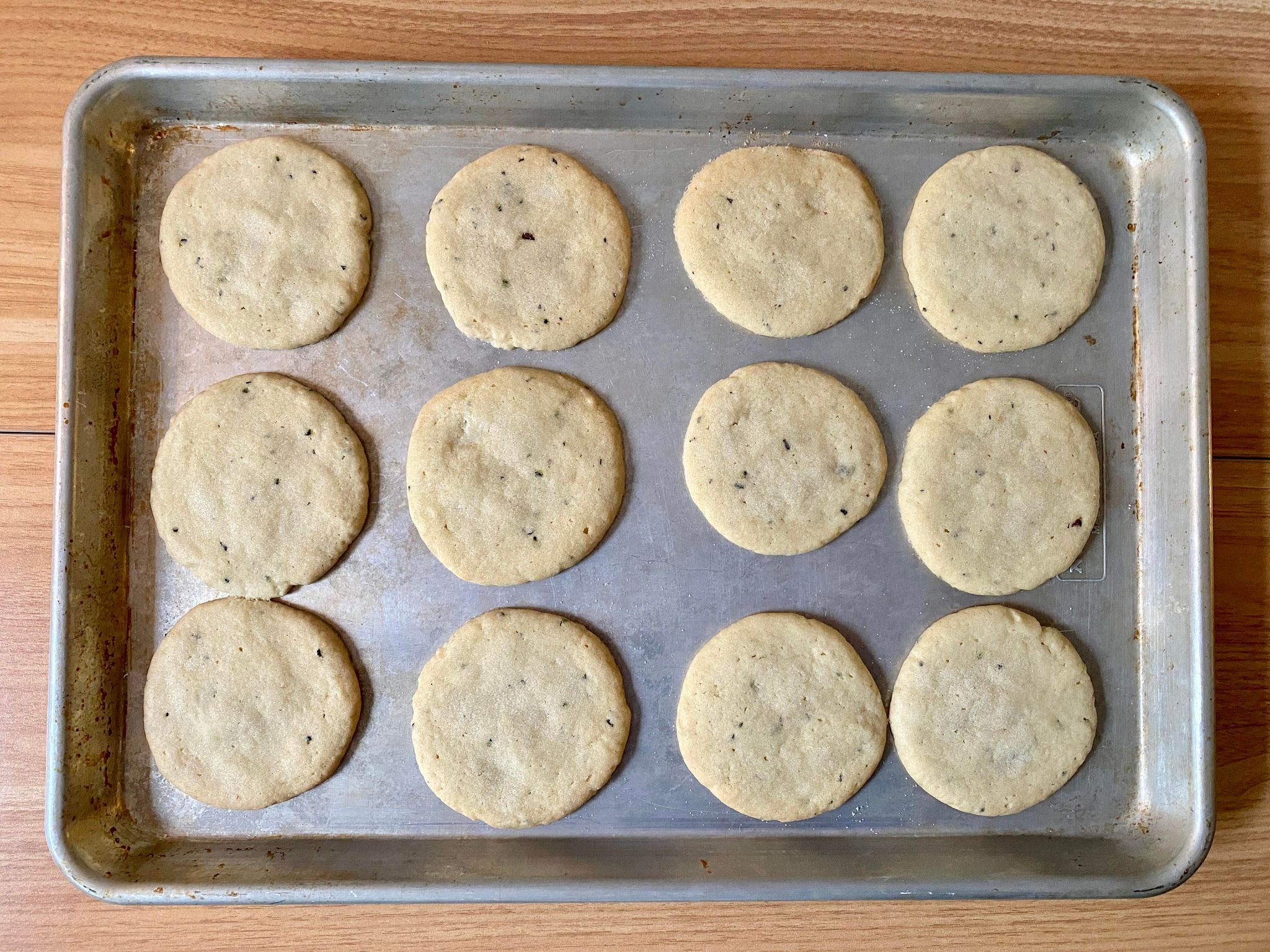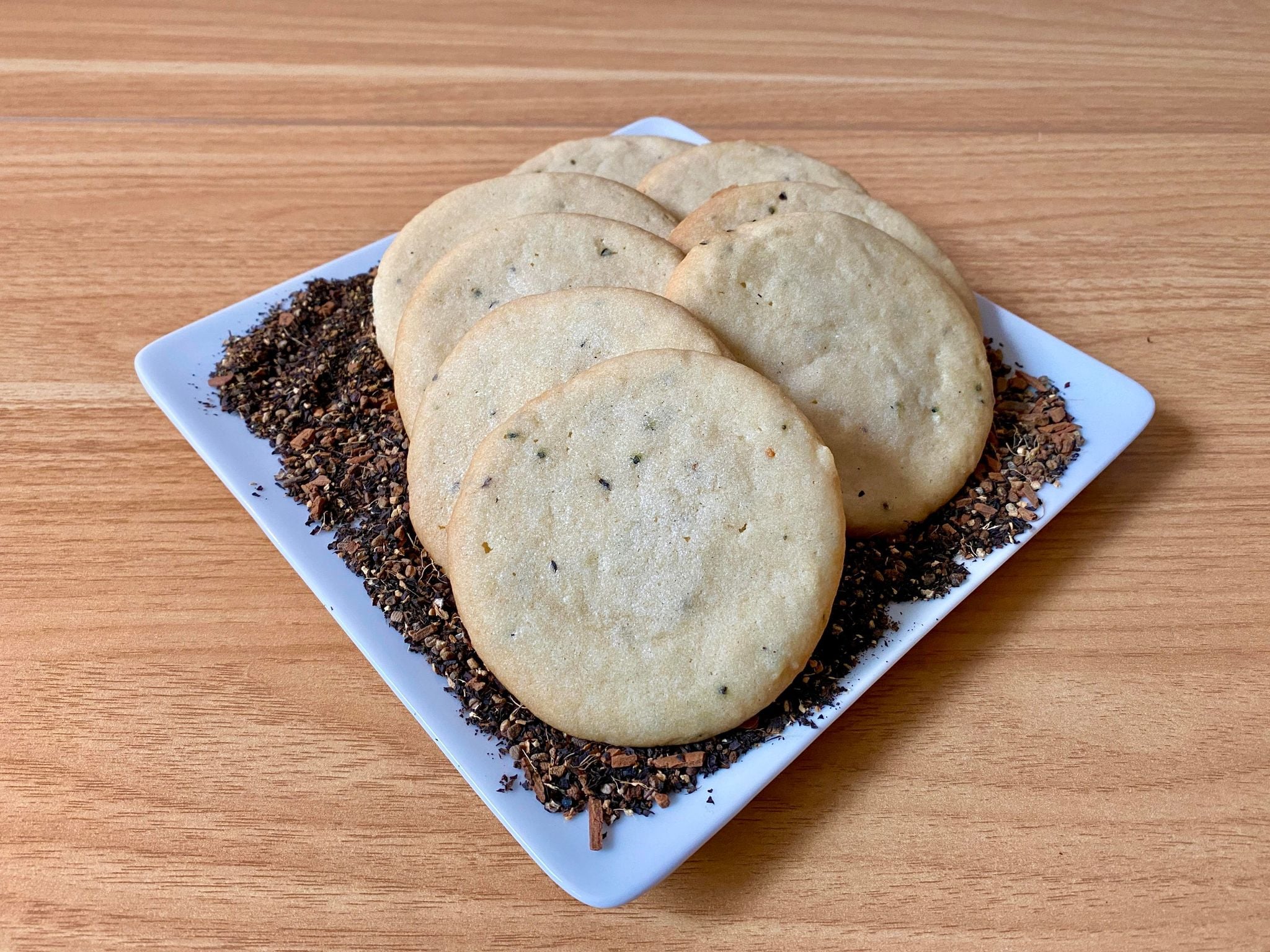 Taylor Swift's Chai Sugar Cookies
Taylor Swift & Joy the Baker
Notes
If you really want to punch up the chai flavor of these cookies, you can add two bags of chai tea to the dough or replace the spices in the glaze with chai-tea leaves.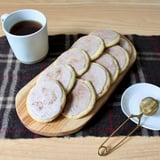 Ingredients
For the cookies:
1/2 cup (1 stick) unsalted butter at room temperature
1/2 cup vegetable oil
1/2 cup granulated sugar, plus additional for sugaring tops
1/2 cup powdered sugar
1 large egg
2 teaspoons vanilla extract or the seeds of 1 vanilla bean
1 bag chai-tea leaves
2 cups all-purpose flour
1/2 teaspoon baking soda
1/4 teaspoon salt
For the glaze:
1 cup powdered sugar
1/4 teaspoon nutmeg
1/4 teaspoon cinnamon
3 tablespoons milk or eggnog
Directions
Using a stand mixer or an electric mixer, beat the butter on medium speed for about a minute until it's light and fluffy.
Add the oil, and mix again on medium speed until at least mostly incorporated. It's OK if the butter and oil don't fully combine.
Add the granulated sugar, powdered sugar, egg, and vanilla, and mix again.
Add one bag of chai-tea leaves to the bowl and mix.
Add the flour, baking soda, and salt, and mix on low until fully combined.
The dough will be very soft, so chill for at least an hour before baking.
When you're ready to bake, preheat the oven to 350°F. Shape the cookies into balls of dough that are 1-2 tablespoons large and sprinkle sugar on top of them. Bake for 8-12 minutes, depending on the size. For softer cookies, remove from the oven before the edges start to brown.
Let the cookies cool, then combine the ingredients for the glaze and top with glaze and a sprinkle of cinnamon.
Information
Category

Desserts, Cookies

Yield

2 dozen cookies

Total Time

19 minutes, 59 seconds
Image Source: POPSUGAR Photography / Kaley Rohlinger