Southern Living's Best Carrot Cake Recipe With Photos
I Baked the Southern Living Carrot Cake That Chrissy Teigen's Obsessed With, and Damn, Was She Right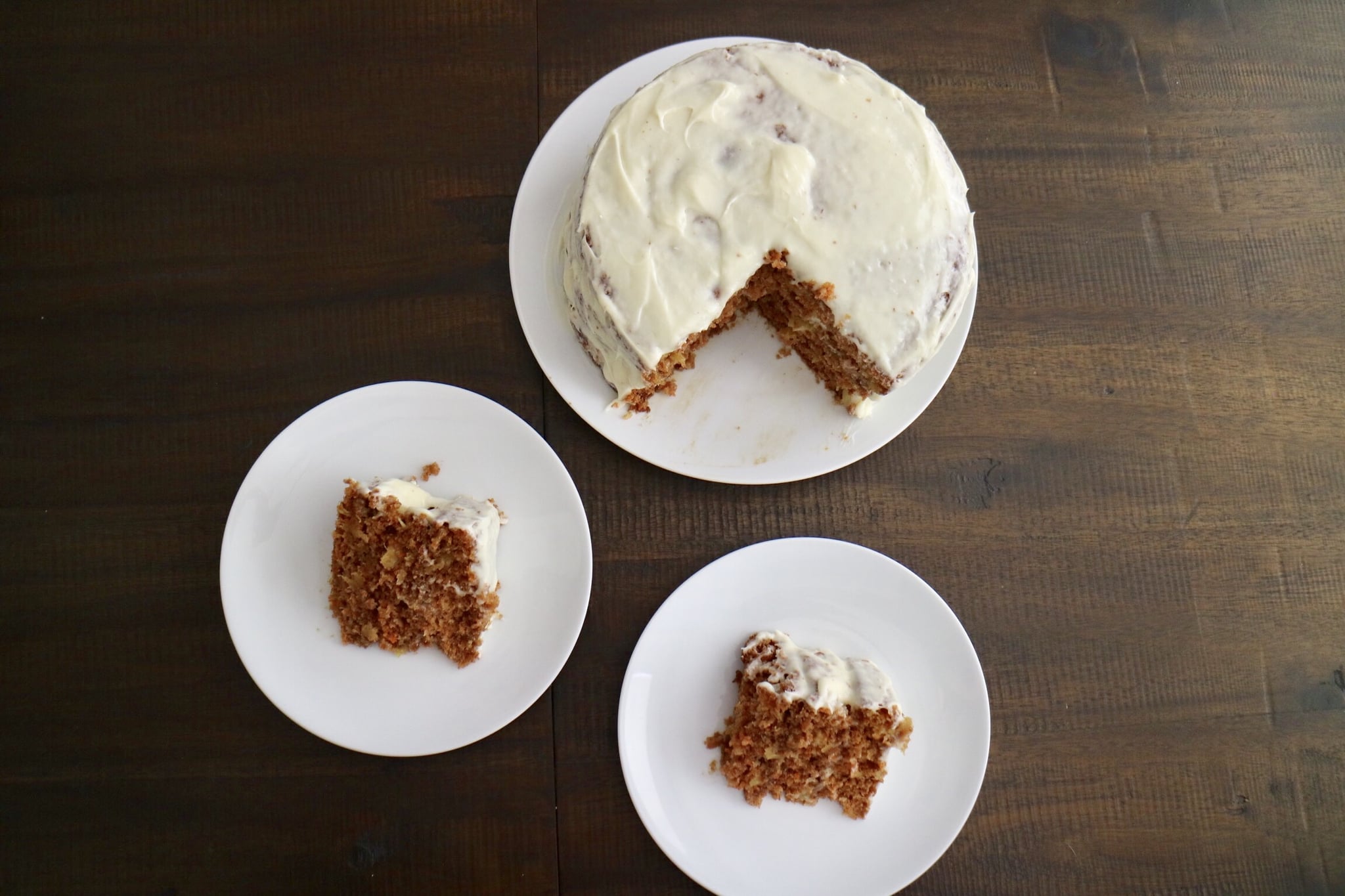 I've been baking so much lately, with most of my inspiration coming straight from Chrissy Teigen's original recipes (like her banana bread and rice pudding). And while I finally found a recipe I'm absolutely obsessed with that doesn't come from her Cravings cookbook, it is still Chrissy-approved: Southern Living's Best Carrot Cake.
After passionately tweeting about the carrot cake, which she said was "10,000 times better" than her carrot wedding cake (a bold statement!), Southern Living did us all a favor and reshared the superflavorful and rich recipe. I immediately wanted to try it. I live with some incredibly picky eaters, and everyone in my family has a different opinion on what dessert they want for any kind of event or celebration, so I was surprised when Southern Living's Carrot Cake instantly became the new favorite in my house. Carrot cake isn't exactly a flavor I assumed would win everyone over, but this cake really is that good.
While this recipe appears somewhat standard when it comes to carrot cake ingredients, it's the buttermilk glaze that took this from basic to amazing. It's very sweet (the glaze that soaks into the cakes out of the oven includes sugar, buttermilk, corn syrup, vanilla, and butter), so this is definitely one of those every-so-often desserts. But together, those ingredients added so much moisture to the cake and really cemented all the flavors together and heightened them.
One note: the recipe asks for a dutch oven, which I don't have. So, if you're like me and have a lot of starter baking and cooking supplies, then you can try out my trick. I took a larger pot and brought water to a boil and placed a smaller sauce pan inside it and mixed all my ingredients together above the boiling heat. For me, this worked perfectly.
There are quite a few ways this recipe allows for some customization. For instance, I didn't add in any nuts because of allergies, but I can definitely see where the saltiness of them would have blended well. I might add in raisins next time to cut the sweetness a bit, too. Also, while I followed the recipe and made three cake layers, this could easily be turned into a bundt or cute cupcakes decorated for spring. Really, this cake can be fairly versatile and is so much fun to make! If you want to make one of the best carrot cakes you'll ever have, check out the full recipe below!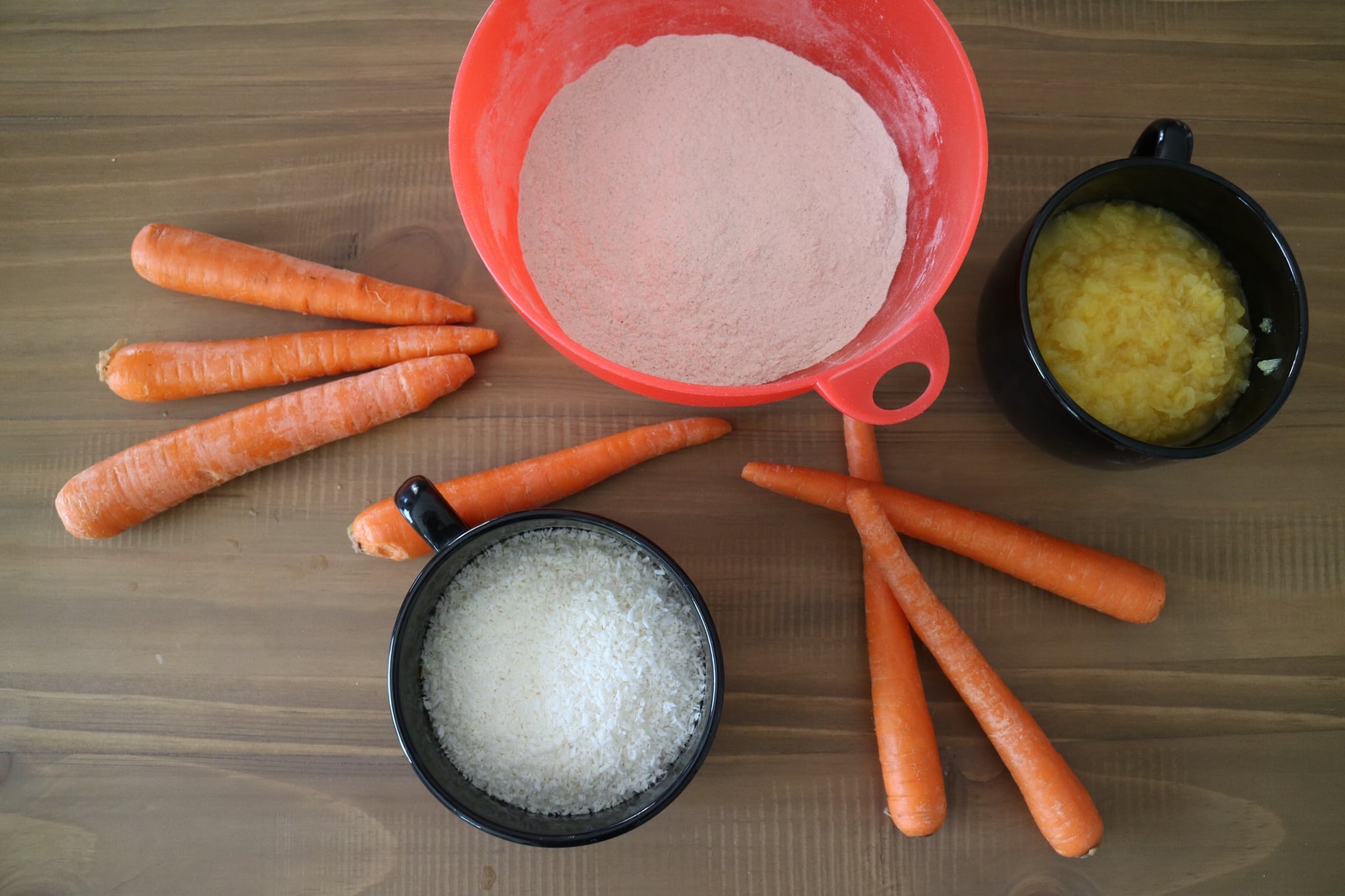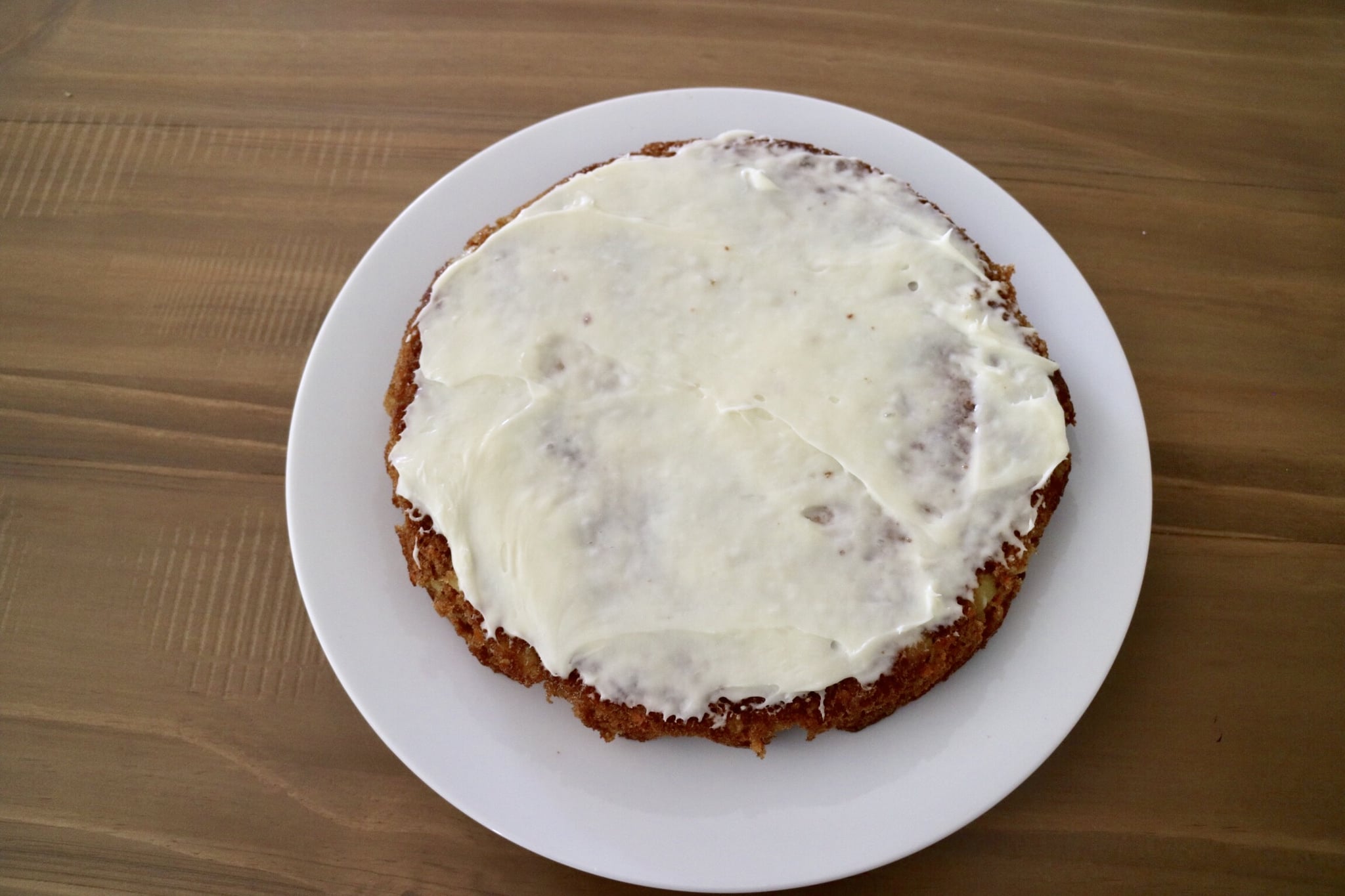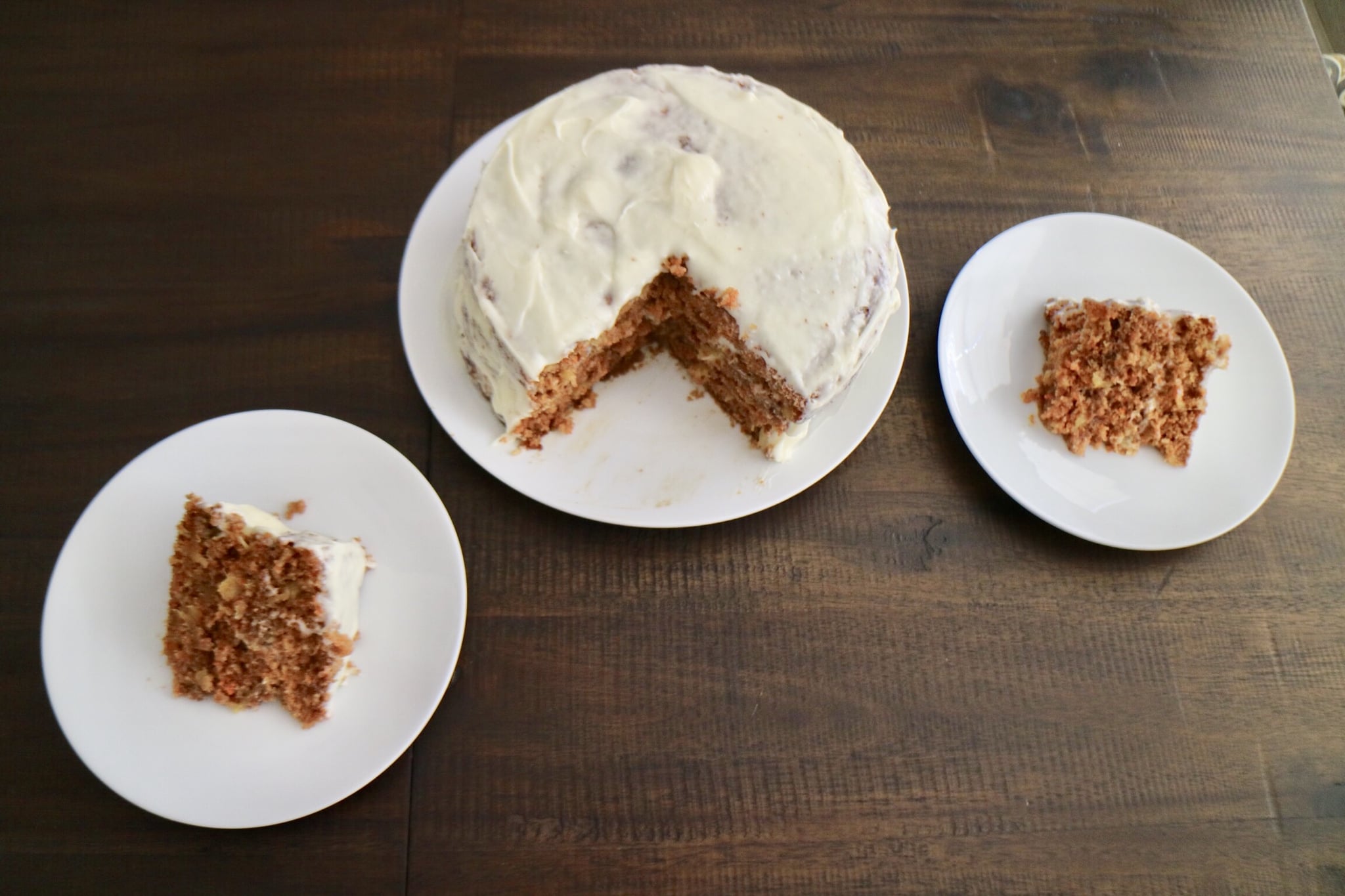 Southern Living's Best Carrot Cake
Southern Living
Notes
Gluten-Free: Substitute oat or almond flour instead of all-purpose flour.
Vegan: Substitute flax eggs instead of whole eggs and your favorite vegan cream for buttermilk. The cream cheese frosting can also be substituted with any icing of your choice.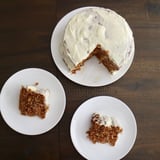 Ingredients
2 cups all-purpose flour
2 teaspoons baking soda
1/2 teaspoon salt
2 teaspoons ground cinnamon
3 large eggs
2 cups sugar
3/4 cup vegetable oil
3/4 cup buttermilk
2 teaspoons vanilla extract
2 cups grated carrot
1 (8-ounce) can crushed pineapple, drained
1 (3 1/2-ounce) can flaked coconut
1 cup chopped pecans or walnuts (optional)
Buttermilk Glaze:
1 cup sugar
1 1/2 teaspoons baking soda
1/2 cup buttermilk
1/2 cup butter or margarine
1 tablespoon light corn syrup
1 teaspoon vanilla extract
Cream Cheese Frosting:
1/2 cup butter or margarine, softened
1 (8-ounce) package cream cheese, softened
1 (3-ounce) package cream cheese, softened
1 (16-ounce) package powdered sugar
1 1/2 teaspoons vanilla extract
Directions
Line three nine-inch round cake pans with wax paper; lightly grease and flour wax paper. Set pans aside.
Stir together flour, baking soda, salt, and ground cinnamon in a bowl. Set aside for later.
In a separate bowl, beat together eggs, sugar, vegetable oil, and buttermilk until smooth. Add the flour mixture a little at a time and blend together at a low speed.
Fold in pineapple, grated carrots, flaked coconut, and chopped nuts if you are using.
Pour batter into the three prepared pans and bake at 350°F for 25 to 30 minutes or until a wooden toothpick inserted in center comes out clean.
Drizzle buttermilk glaze evenly over layers; cool in pans on wire racks for 15 minutes. Remove from pans and cool completely on wire racks. Spread cream cheese frosting between layers and on top and sides of cake.
Buttermilk Glaze:
Bring first five ingredients to a boil in a large dutch oven over medium-high heat. Boil, stirring often, 4 minutes.
Remove from heat, and stir in vanilla.
Drizzle on cakes before frosting to allow the glaze to saturate.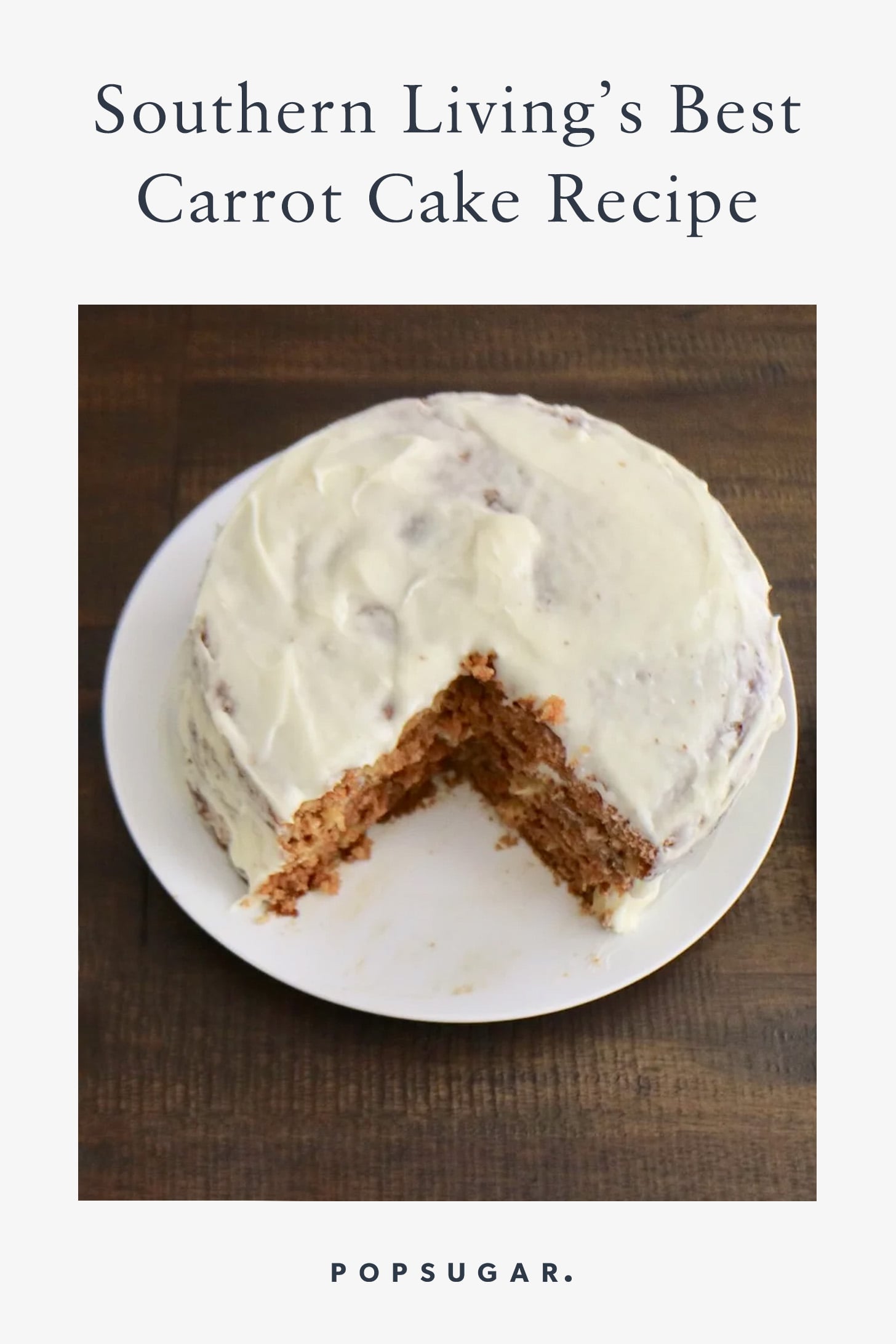 Information
Category

Desserts

Yield

1 cake (8-12 slices)

Prep Time

15 minutes

Cook Time

25 minutes

Total Time

39 minutes, 59 seconds
Image Source: POPSUGAR Photography / Emily Forney