Truly Lemonade Freeze Pops Review
I Tried Truly Freeze Pops, and I'm Never Going Back to the Canned Drinks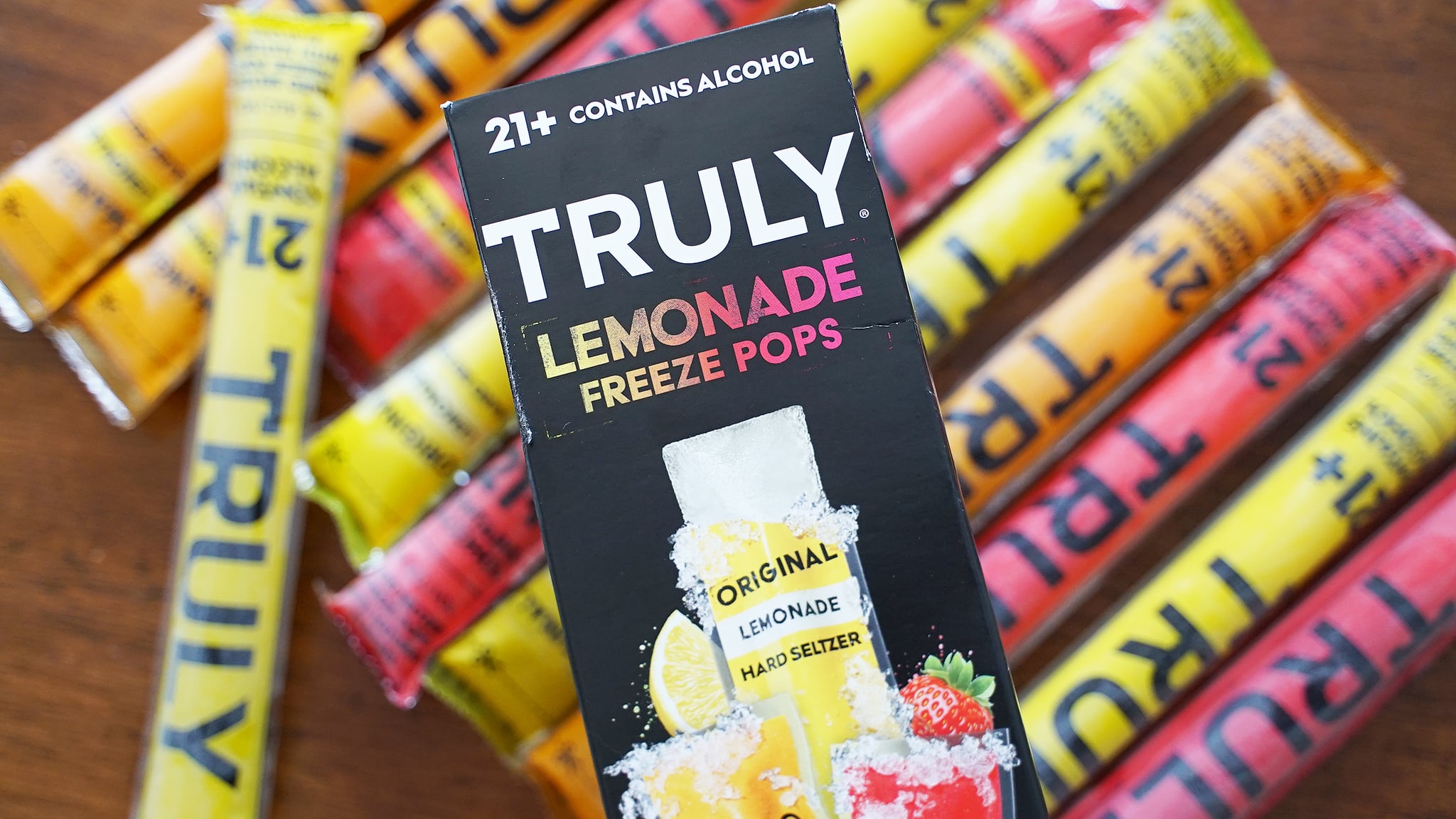 My summer is officially better because Truly just released boozy freeze pops, and they're the new best way to enjoy hard lemonade. As someone who recently tried Ritas' Freeze-A-Ritas for the first time and wasn't a fan, I didn't have high expectations for the Truly version. But I'm always down for a Truly, so I figured I'd give it a try.
If you're expecting the Truly Lemonade Freeze Pops to taste the same as the stuff in a can of Truly, you are in for a treat. The flavor is slightly sweeter than the drink but not overwhelmingly so. These are the quintessential grown-up popsicle. They have all the best classic popsicle flavors and cool, frozen crunch, but you can definitely detect the hard seltzer, too.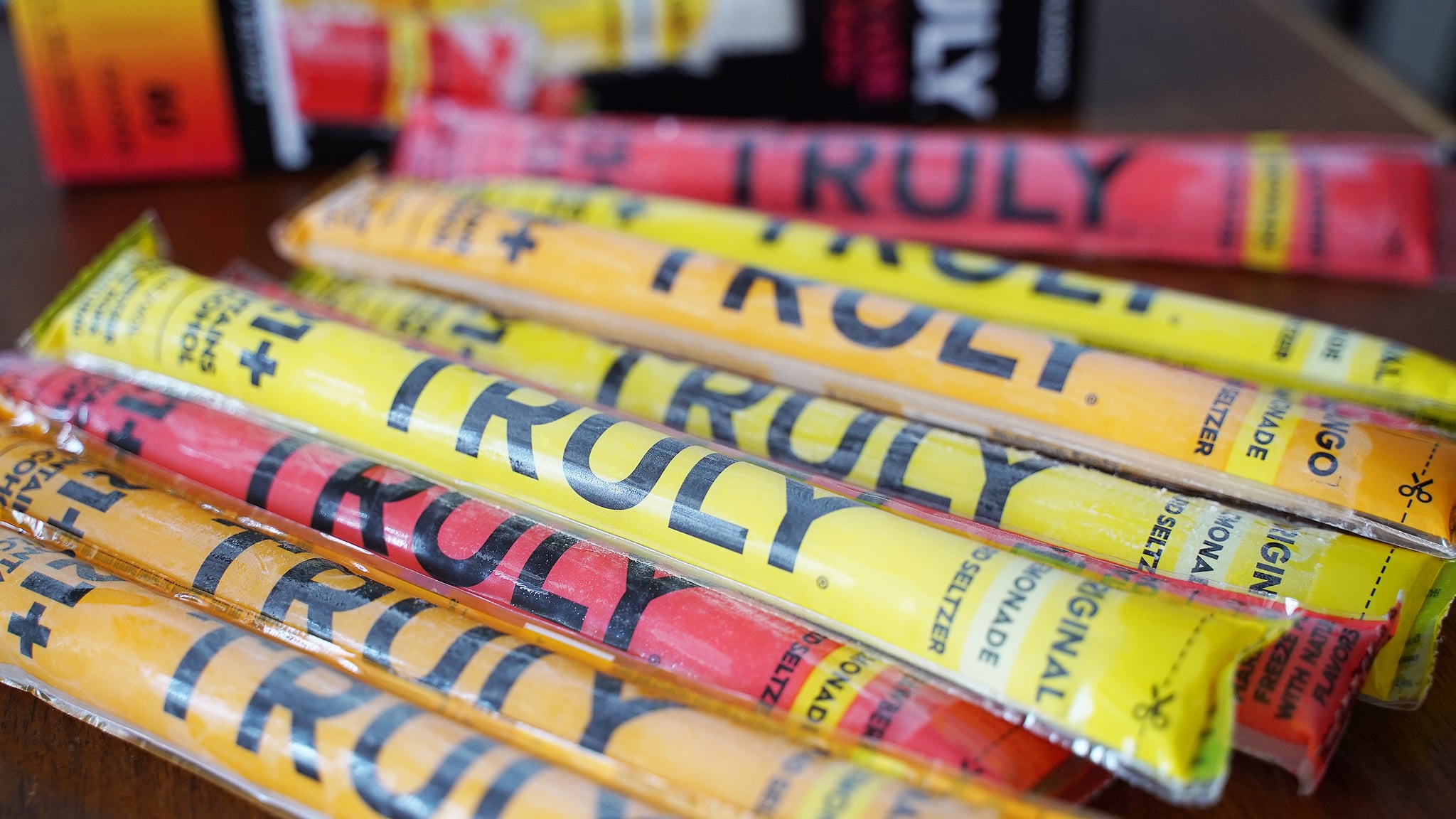 Unlike the Ritas Freeze-A-Ritas, which tasted like straight-up alcohol, the Truly popsicle isn't quite as strong, and the fruit flavor comes through much more. Truly's freeze pops are five percent ABV, so this will be right up your alley if you like hard lemonade and hard seltzer. Every box includes 12 freeze pops, four of each hard lemonade flavor: original, strawberry lemonade, and mango lemonade. They're 80 calories a pop, which is 20 fewer than a can of Truly, though it's a totally different experience.
If your favorite Truly Hard Seltzer is the lemon or the lemonade one, you absolutely have to try these. I never found those flavors to be all that special, but somehow they taste amazing in the form of a freeze pop. I was able to find them at my local BevMo; hopefully you're as lucky as I was, since there's currently a limited supply, and they're only available in select states. A box cost $17, the same price as a Truly 12-pack, and I'd say it was worth every dollar. I'd much rather bring these to a beach party, anyway. Cheers to the summer!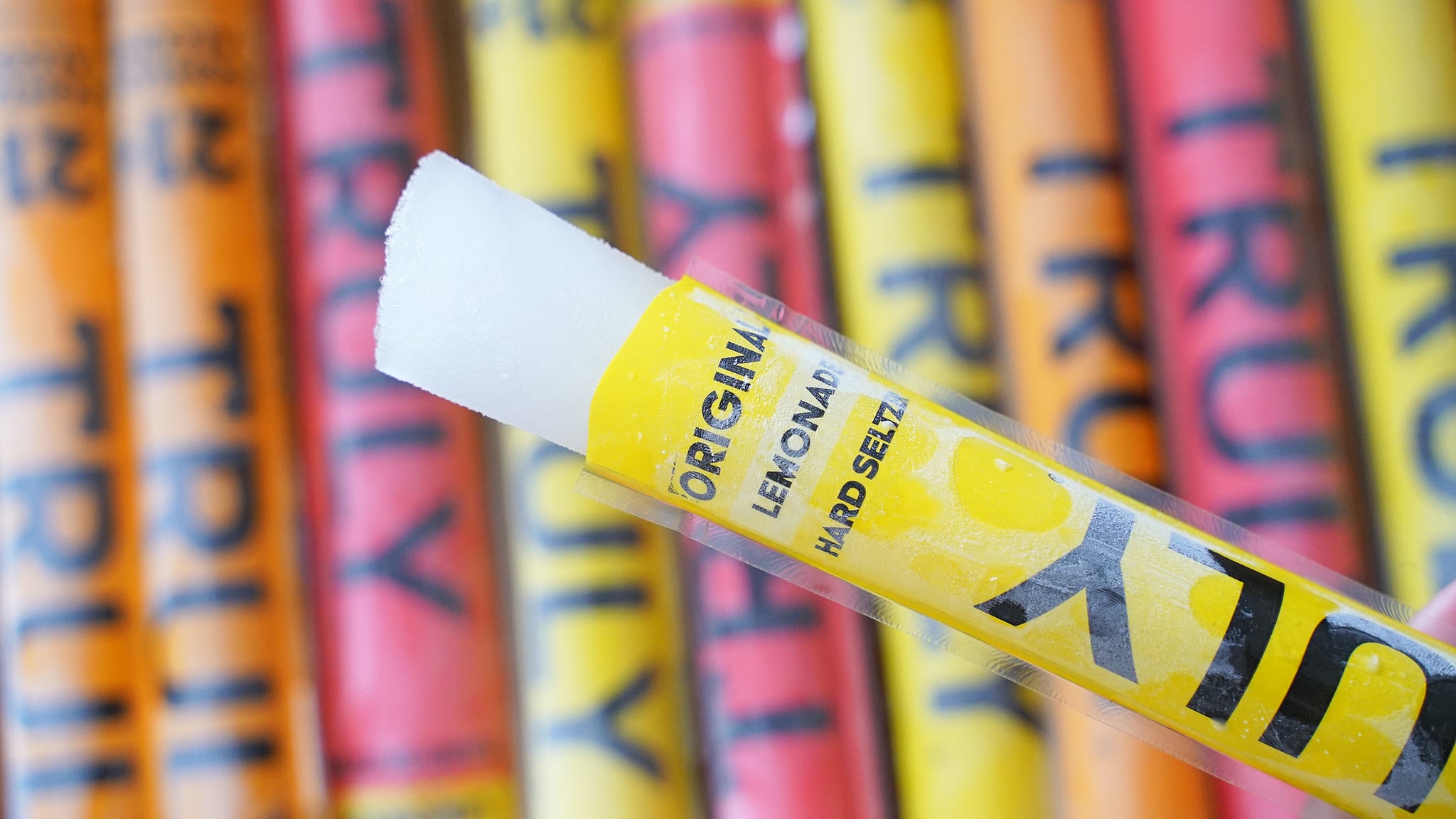 Image Source: POPSUGAR Photography / Kalea Martin