Classic Egg Cream Recipe With Photos
Egg Cream Sounds Gross, Right? Well, We Tried the Classic Drink, and It's Actually Delicious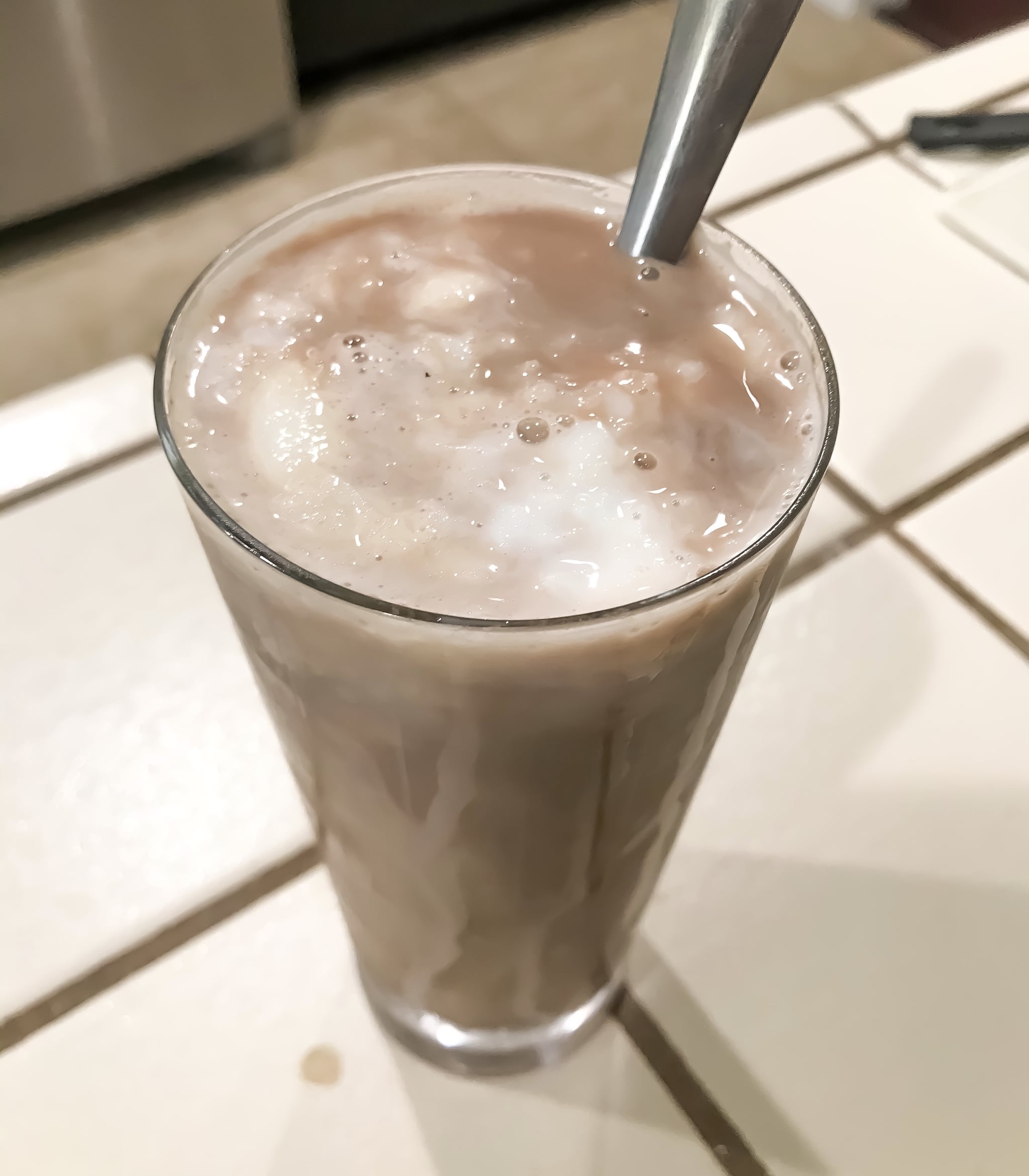 Classic egg cream, a beverage that dates back to the 1890s, encompasses American nostalgia and, despite its name, doesn't actually include eggs or cream! The sweet concoction was invented by a New York candy-shop owner by using three simple ingredients — bubbly seltzer, frosty cold milk, and chocolate syrup. It's basically an old-time spin on chocolate milk, and I swear it's not as gross as it sounds.
To get the signature frothy layer, soda-fountain shops would bounce spoons in the glass to project bubbles; with the combination of the seltzer and frozen milk, froth would rise to the surface. At first glance, I was a little skeptical. I mean, come on, seltzer and frozen milk?! Yuck. Nevertheless, I was intrigued and had to test out the recipe. It took a few times experimenting with the bouncing-spoon method to create the bubbles and froth, but the beverage itself takes a few minutes to make, and I was determined to get the full experience. And I gotta say, I honestly didn't hate it. It's chocolaty and sweet and a good option if you want an old-fashioned drink on a hot summer day. You can follow the recipe as well as my frothing journey below!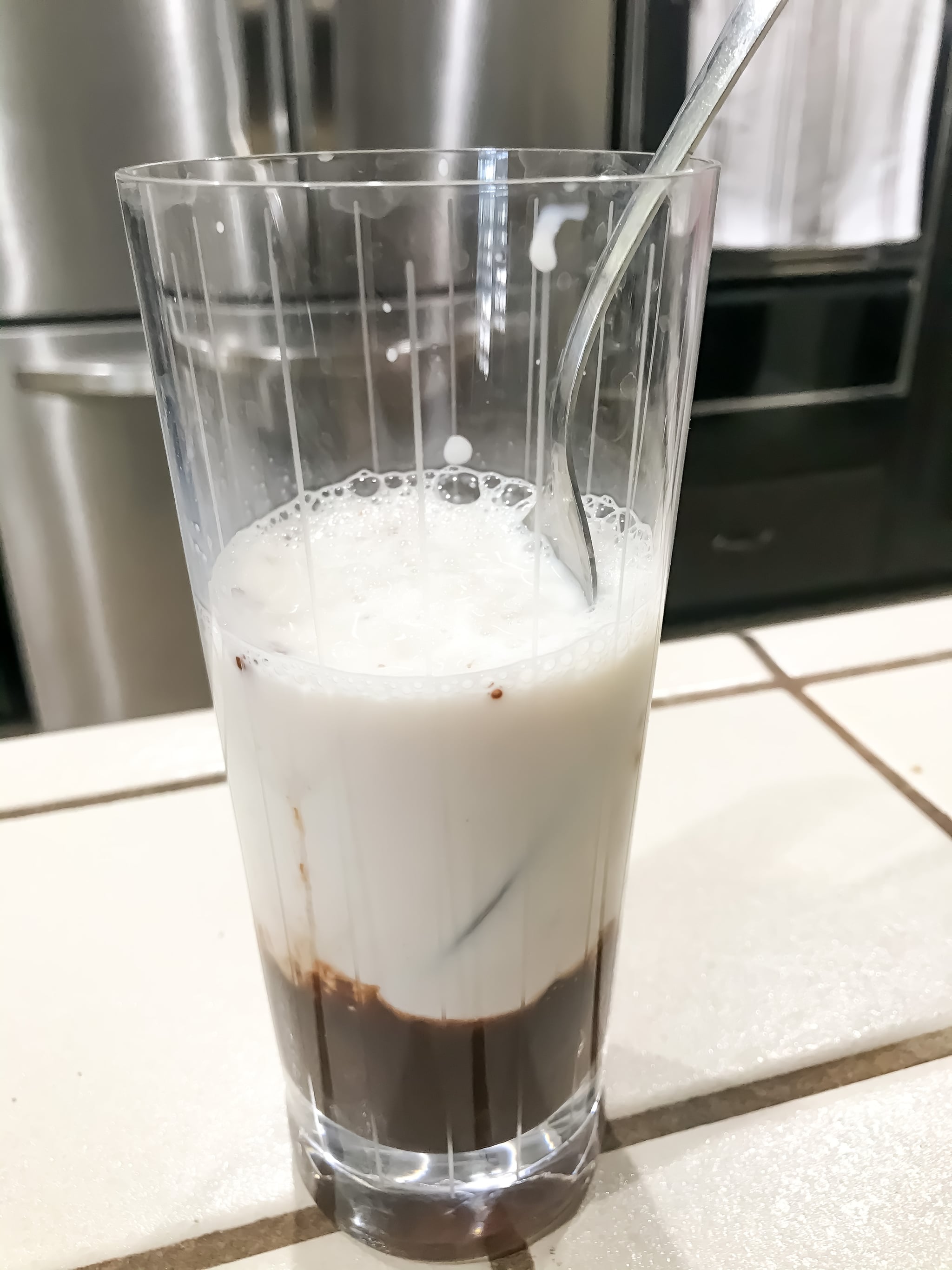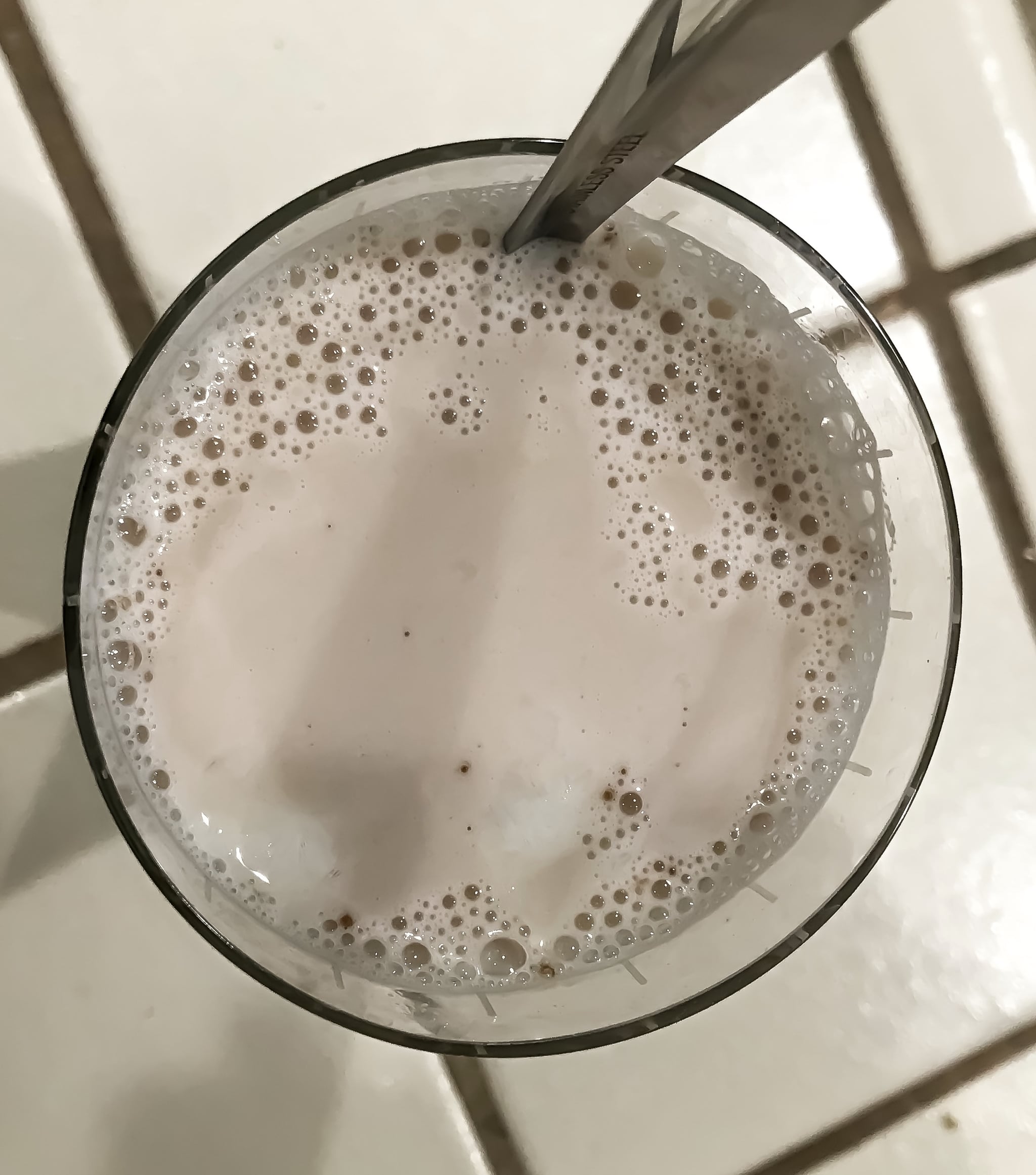 This was my first attempt at bouncing the spoon to create froth. You can barely see two froth clouds trying to surface. I think the key is allowing the milk to freeze for at least an hour so it's more chunky; the milk was in the freezer for 40 minutes my first time around.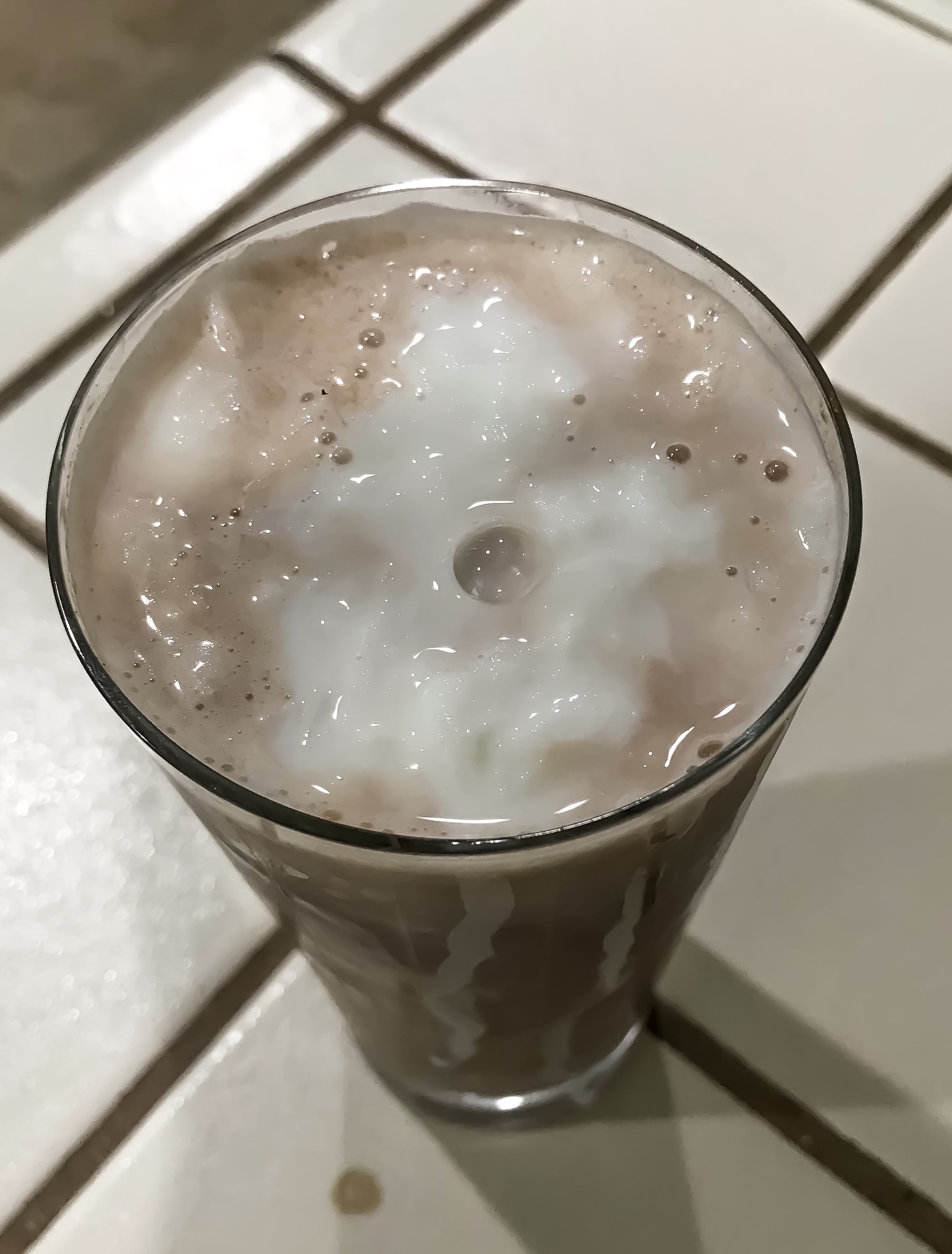 Look at the difference! This is with milk in the freezer for 70 minutes.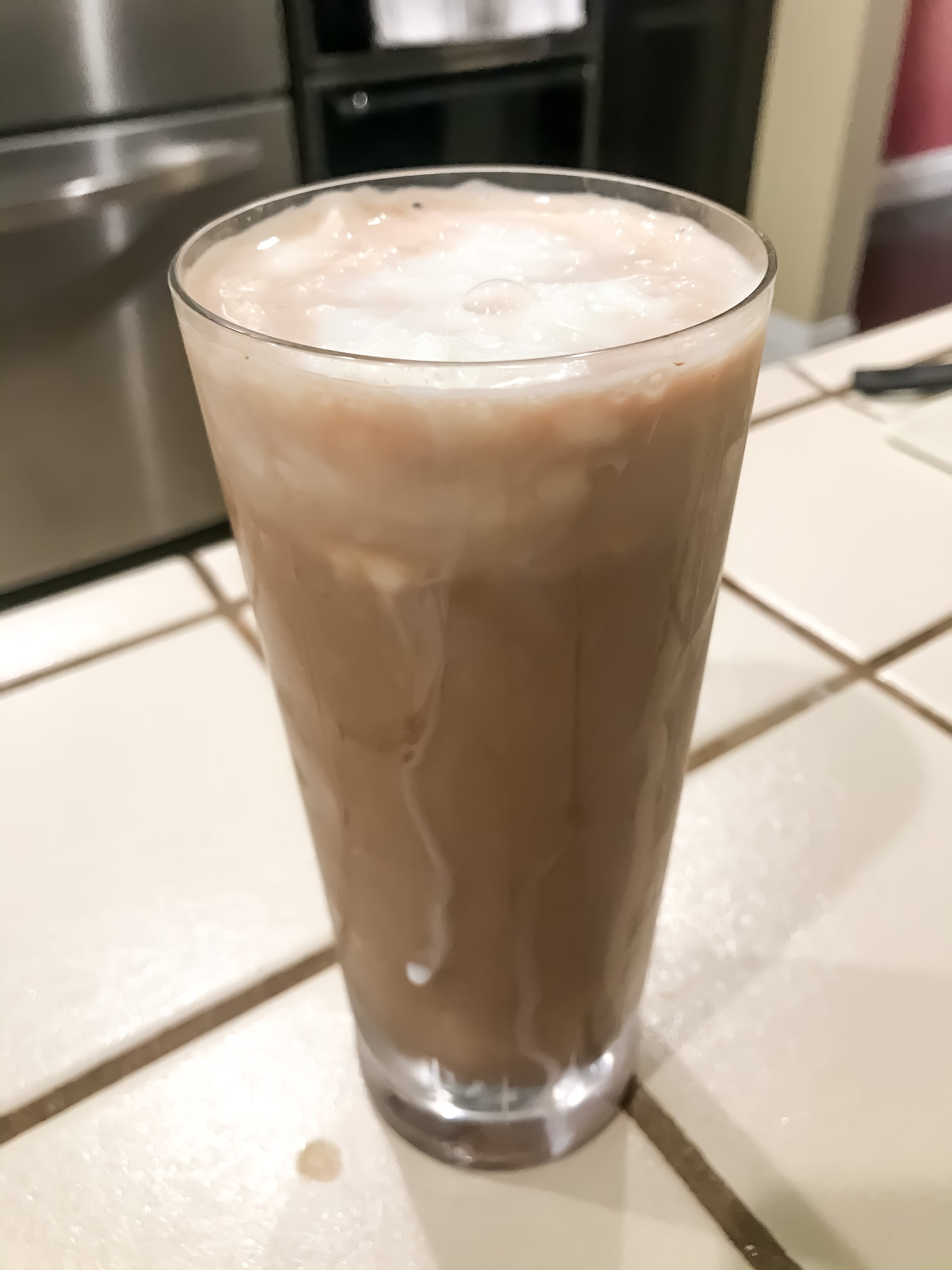 Classic Egg Cream
Debi Mazar and Gabriele Corcos via The Food Network
Notes
This recipe calls for a 10-ounce glass. Adjust proportions for a larger or small glass. If the bouncing-spoon method doesn't work, you can use an electric frother or blender as well.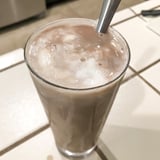 Ingredients
1 cup whole milk
1/4 cup chocolate syrup (classic fountain style works best, such as U-Bet)
1 cup seltzer (old-fashioned-style seltzer in a small glass bottle works best)
Directions
Pour milk into a freezer-proof container and freeze for about 40 minutes to an hour or until milk begins to freeze. Milk should not be frozen solid but milk ice should be floating and attached to the sides. The colder the milk, the better the egg cream will come out.
Spoon chocolate syrup into the bottom of tall 10-ounce glass. Pour in frozen milk (should only come halfway to leave room for the seltzer). Slide a long spoon into the glass, and then bounce the spoon up and down. Stir slightly to agitate chocolate syrup at the bottom.
Pour in seltzer water while continuing to bounce the spoon. This should create frothy milk on top. The more you bounce the spoon, the more bubbles you'll get.
Information
Yield

1 serving

Prep Time

1 hour 5 minutes

Cook Time

3 minutes

Total Time

1 hour, 7 minutes, 59 seconds
Image Source: POPSUGAR Photography / Emily Weaver