TikTok White Bread Loaf Recipe With Photos
You Honestly Can't Go Wrong With This Classic White Bread Loaf Recipe From TikTok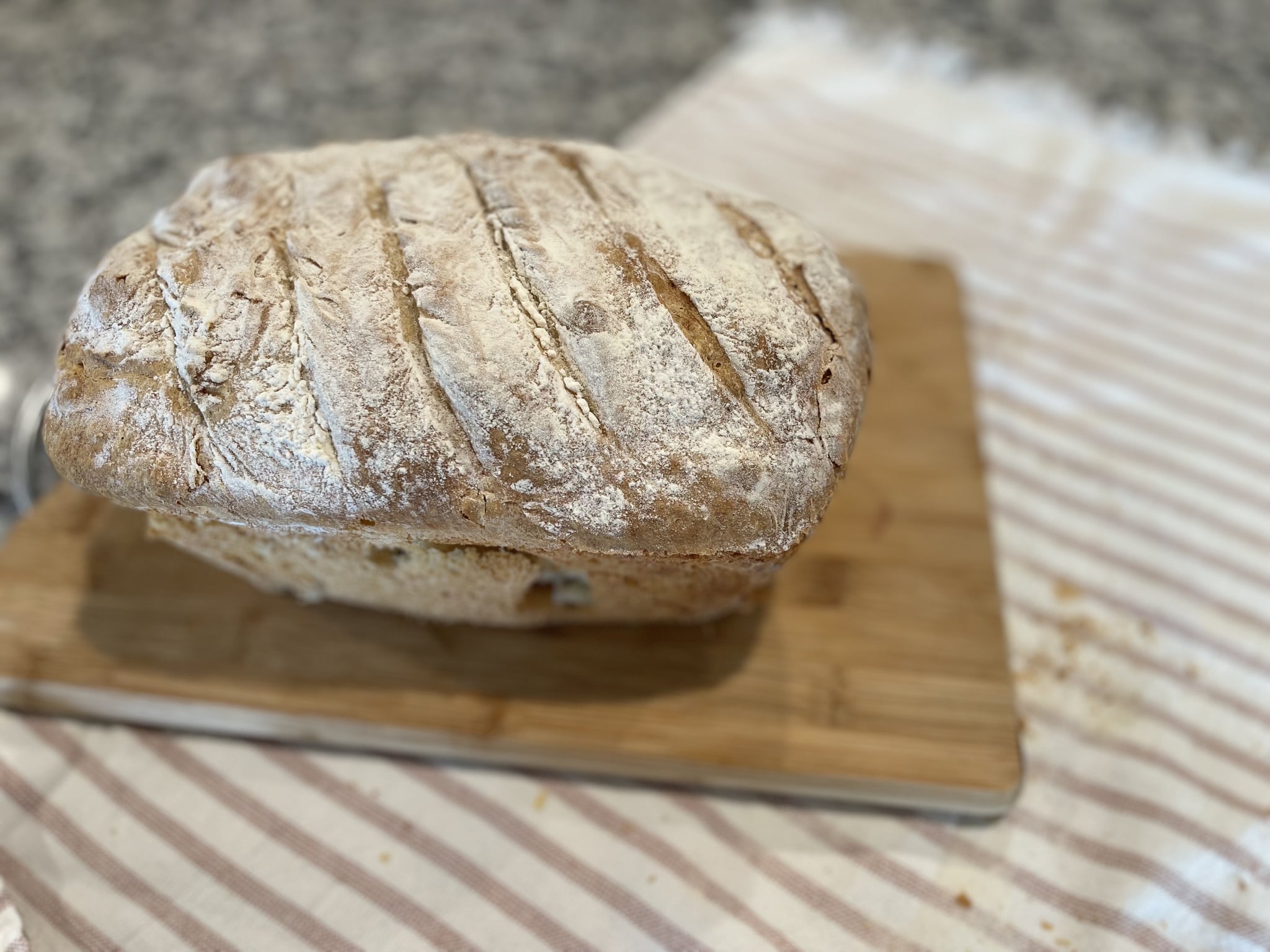 Baking my own bread was a pandemic trend I never actually tried, but there was something about TikTok user Matt Adlard's white bread loaf that looked so irresistible. With just five ingredients and super-easy-to-follow instructions, making this bread was irresistible. The outside crust was crisp, but when it combined with the super-soft, flaky, melt-in-your-mouth center of the bread — wow.
It was good on its own, but you could also top it with butter and jelly or use it for your sandwiches for an instant upgrade. The only downside to this recipe is it does take several hours from start to finish, as you have to wait for the dough to rise and you have to bake it for an hour. But if you have the time, you should go for it! It's just that good. As a quick note, Adlard used a two-pound bread tin, and I only had a 1.4-pound bread pan, so I cut off part of my dough to fit, and it still came out fine.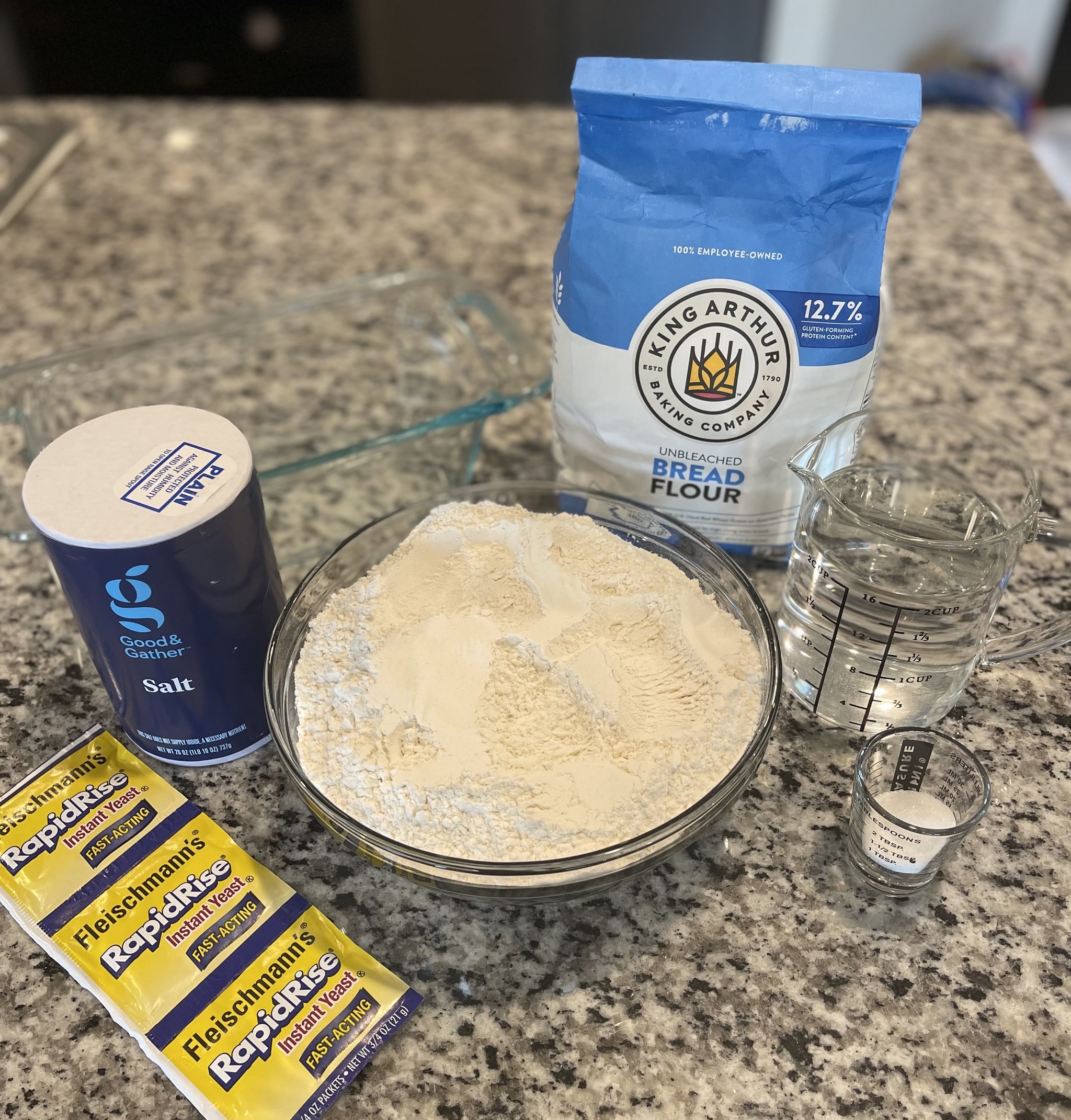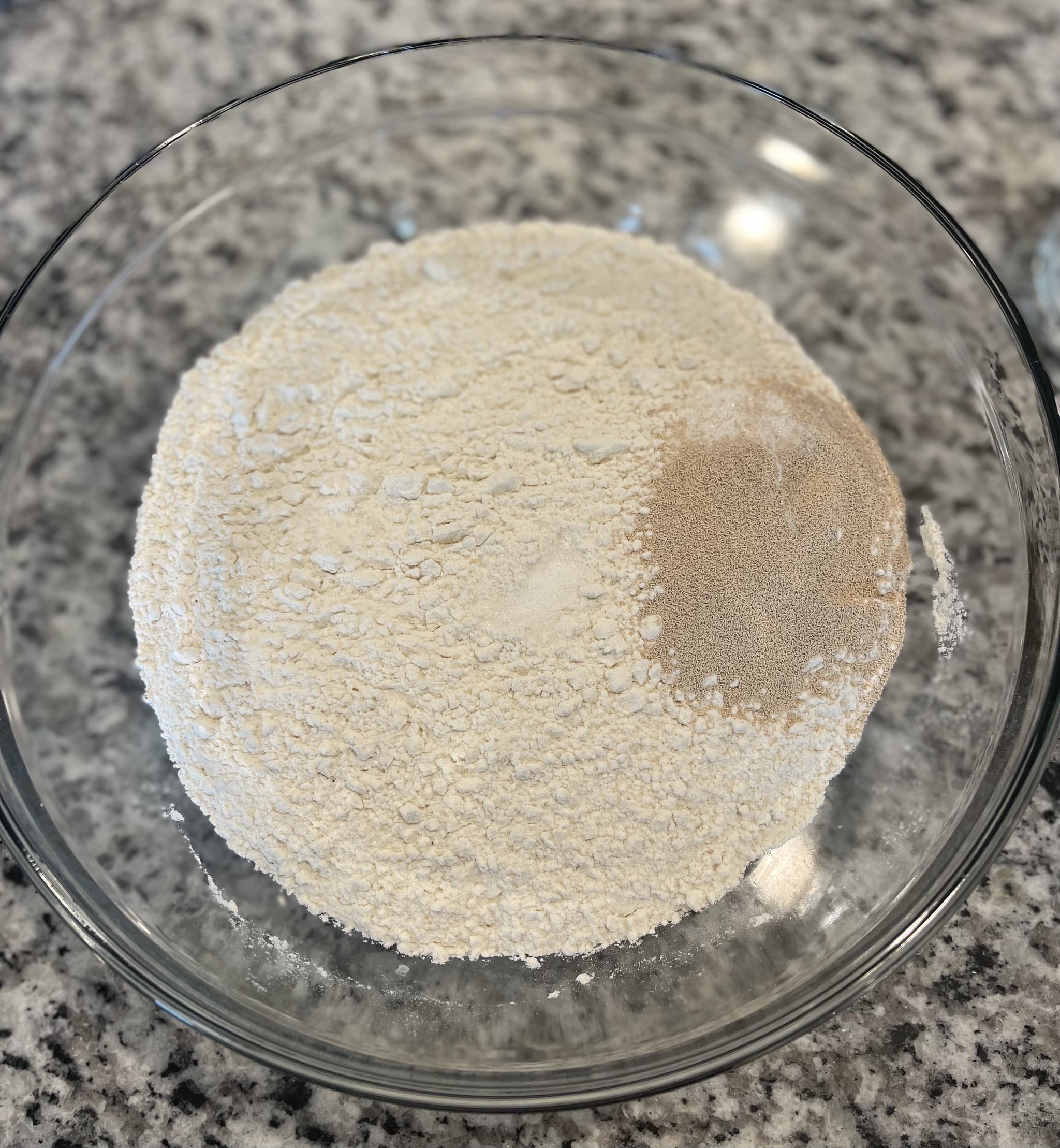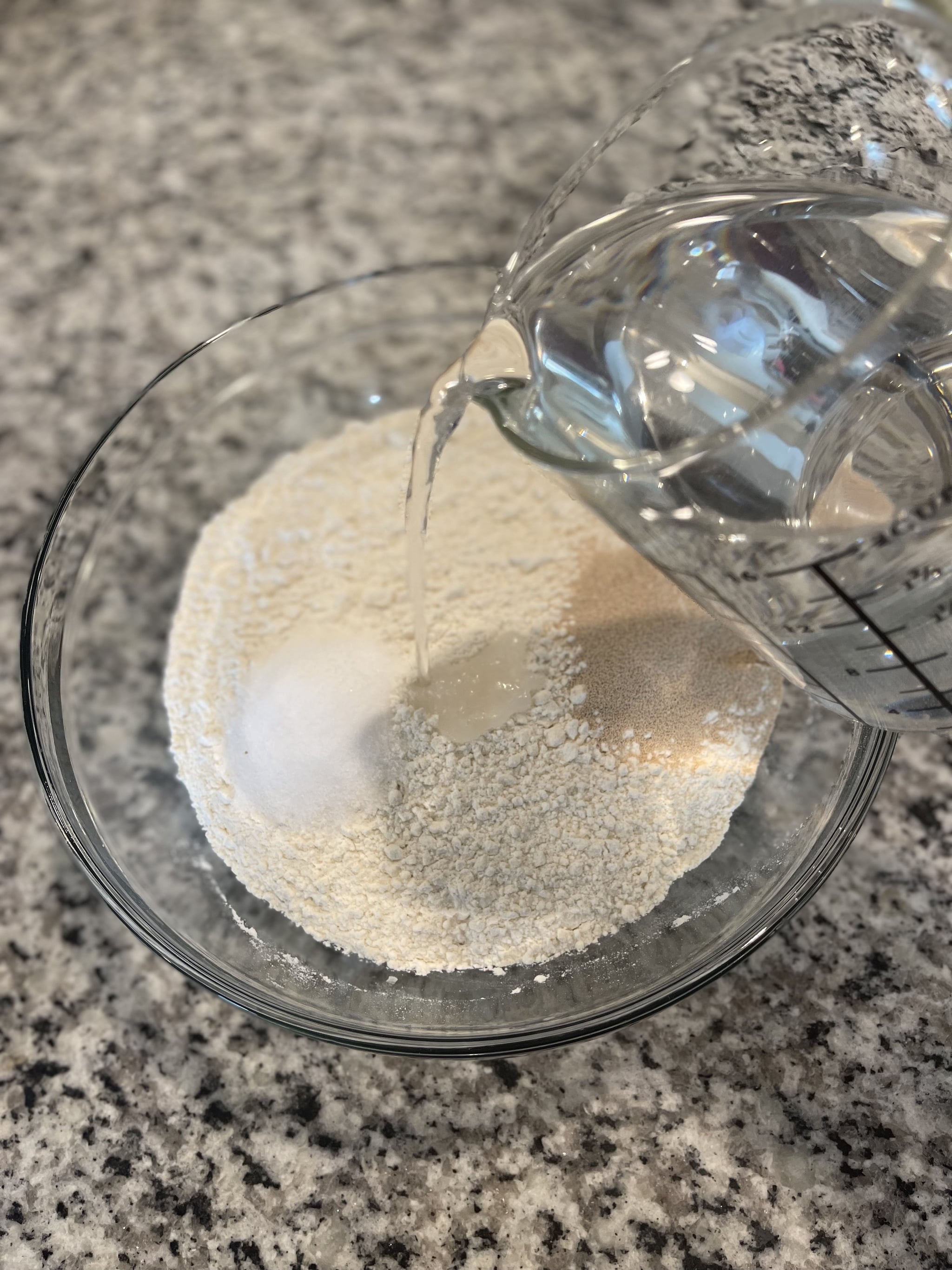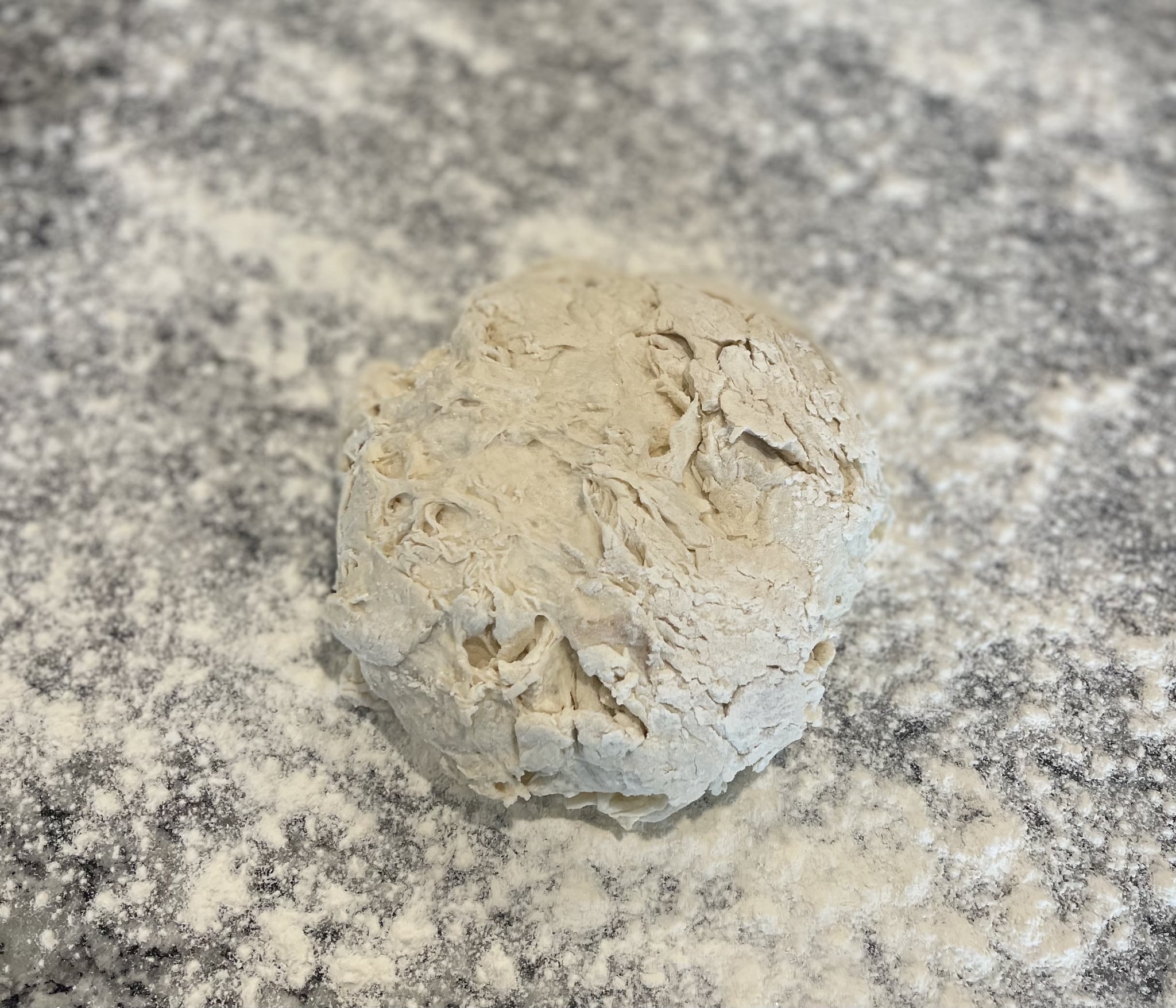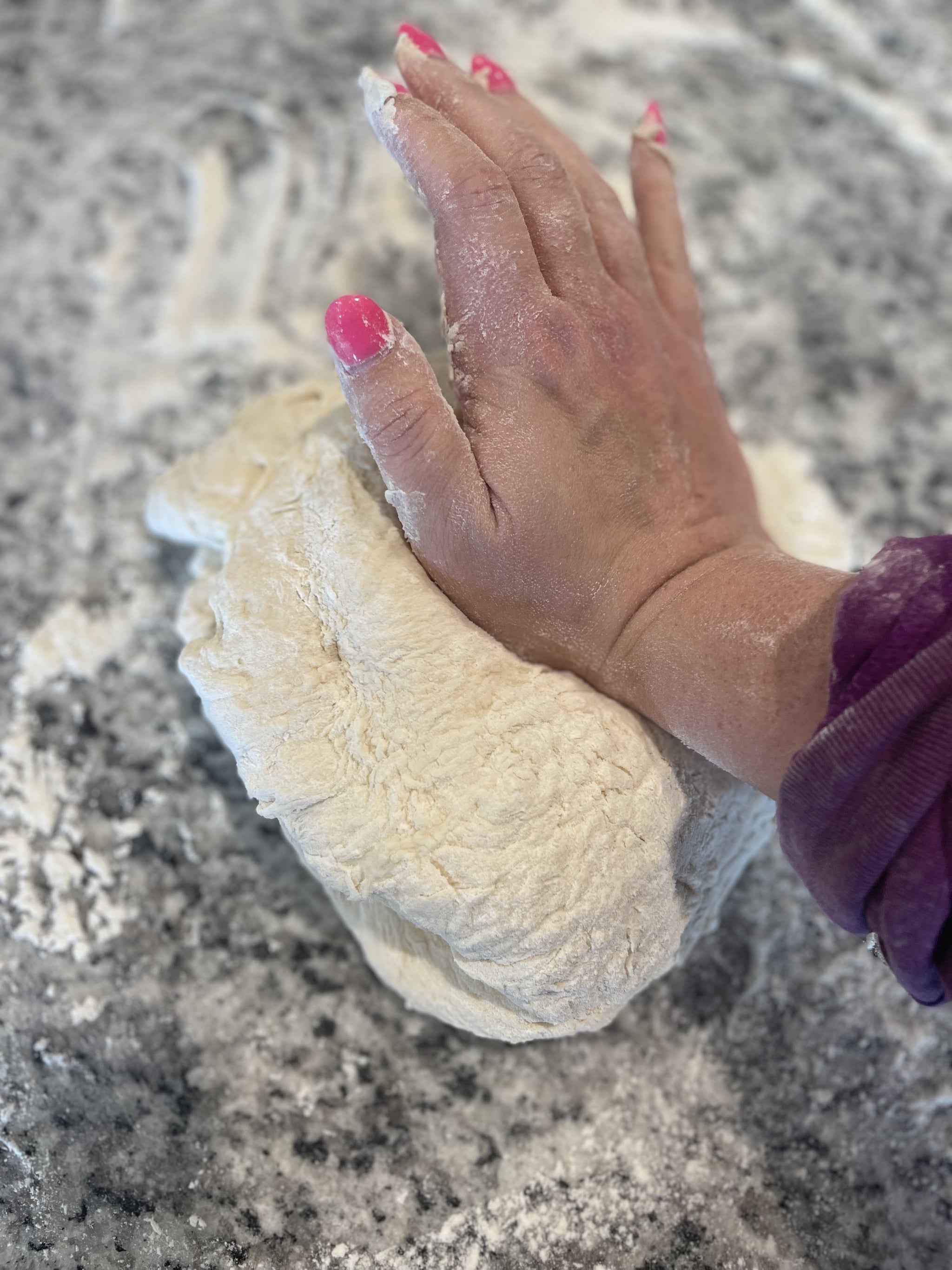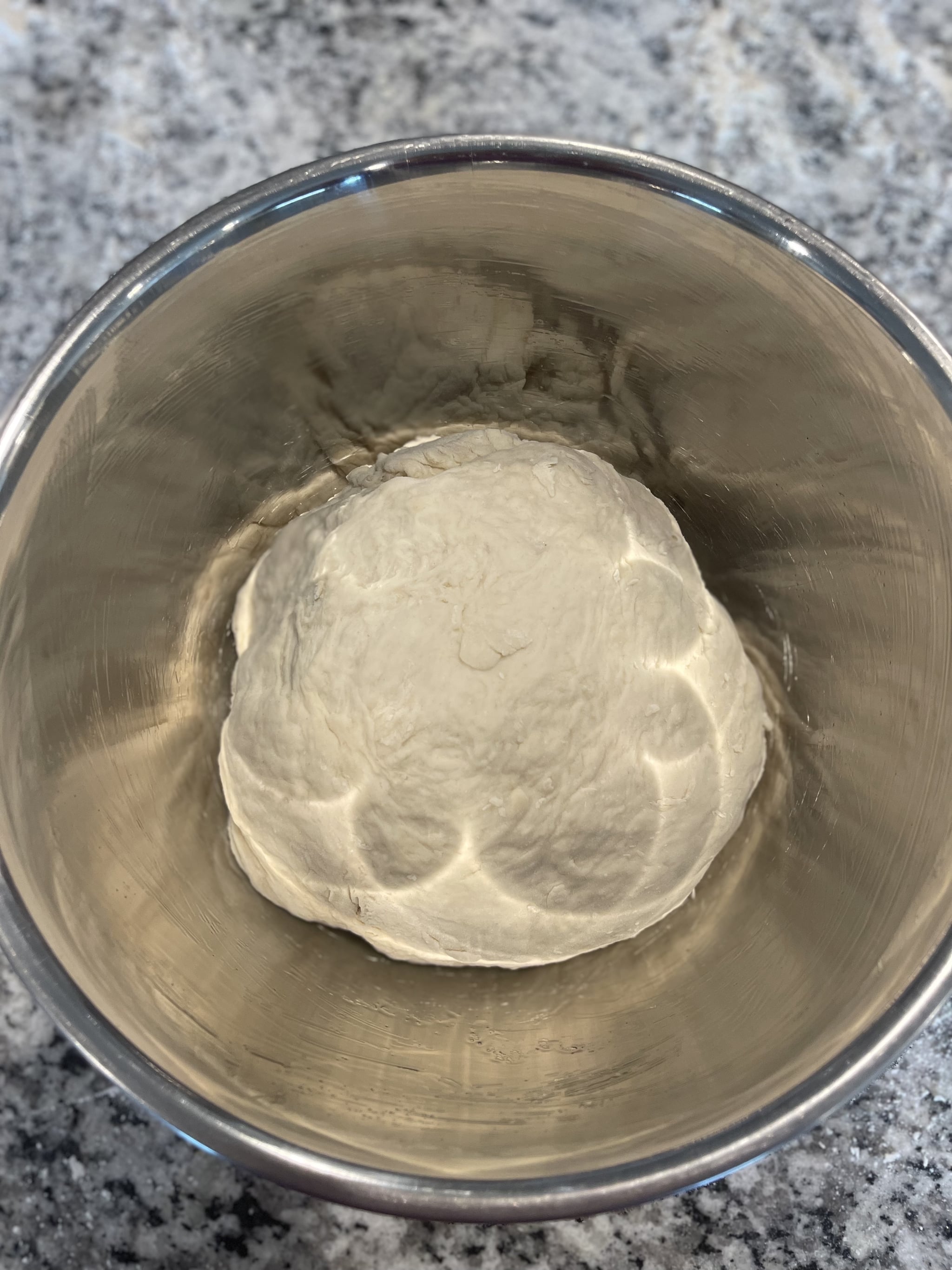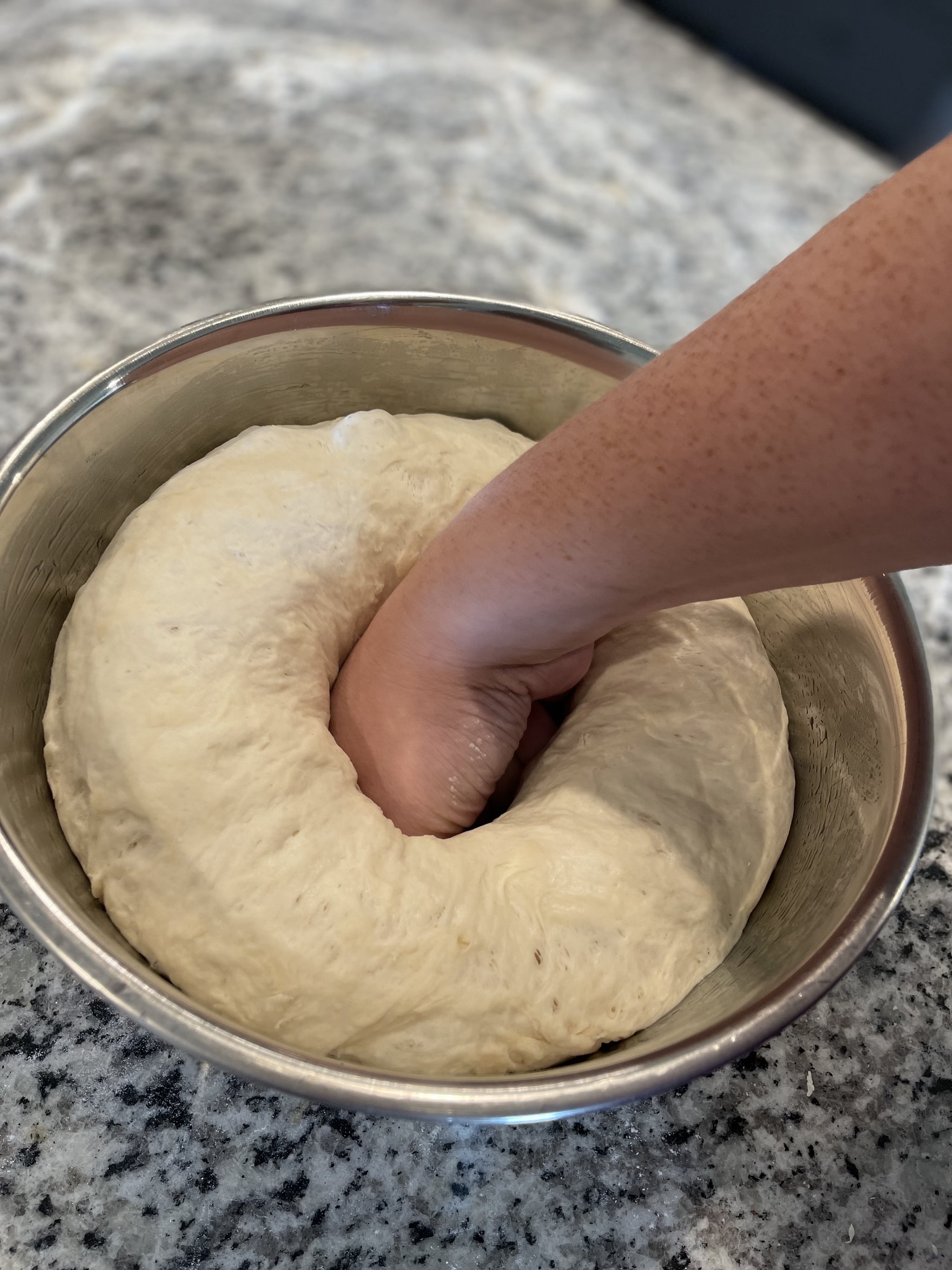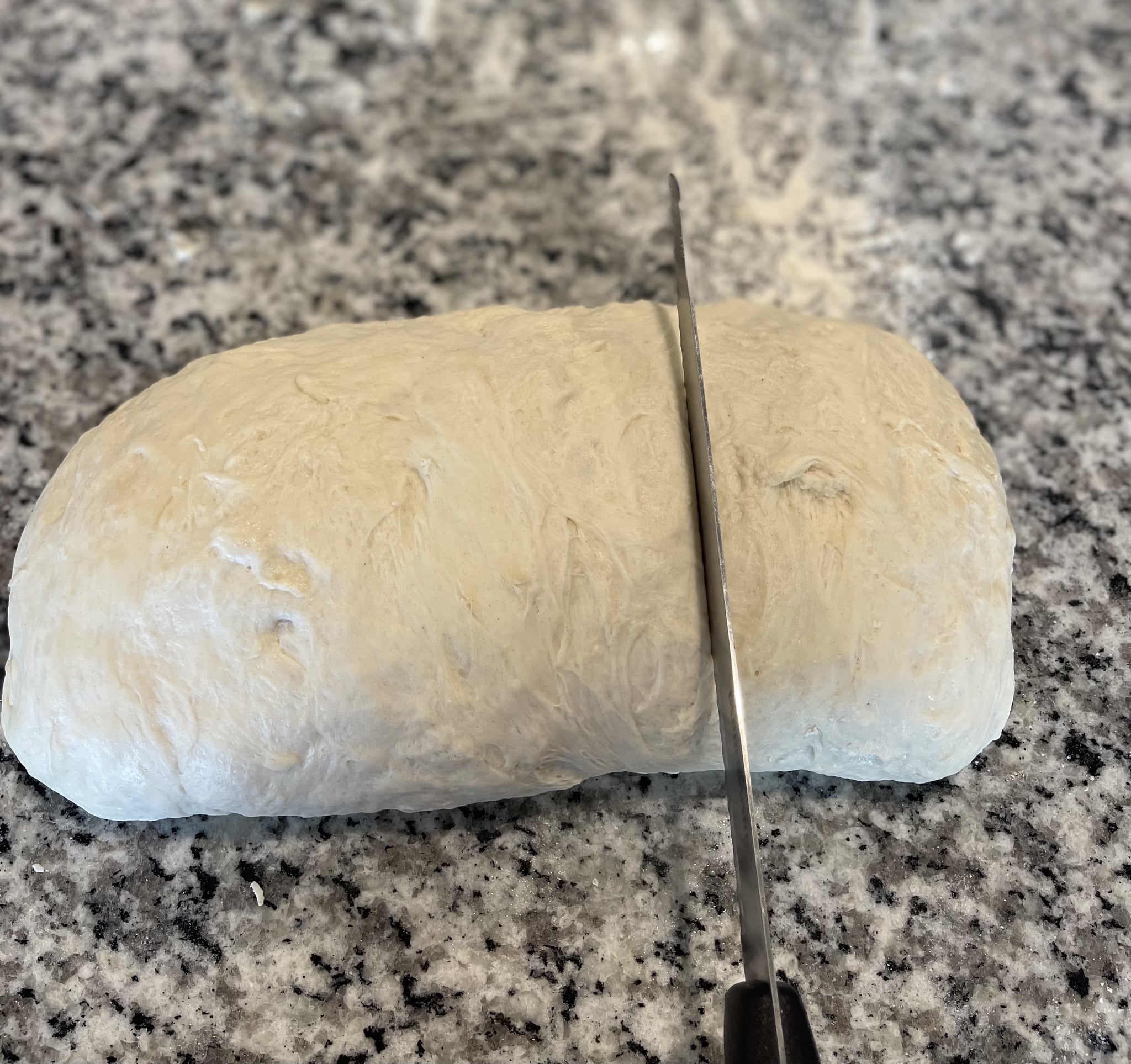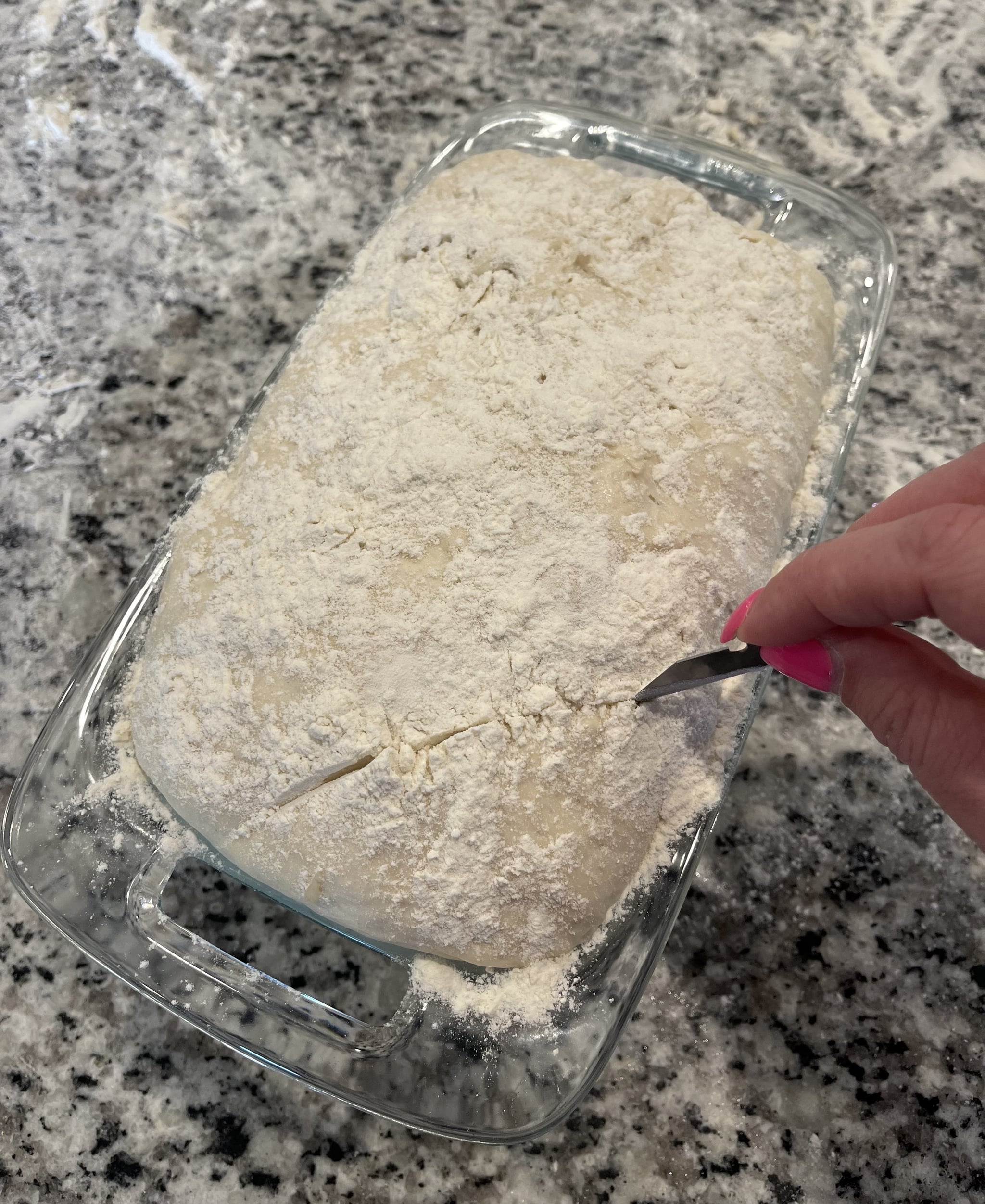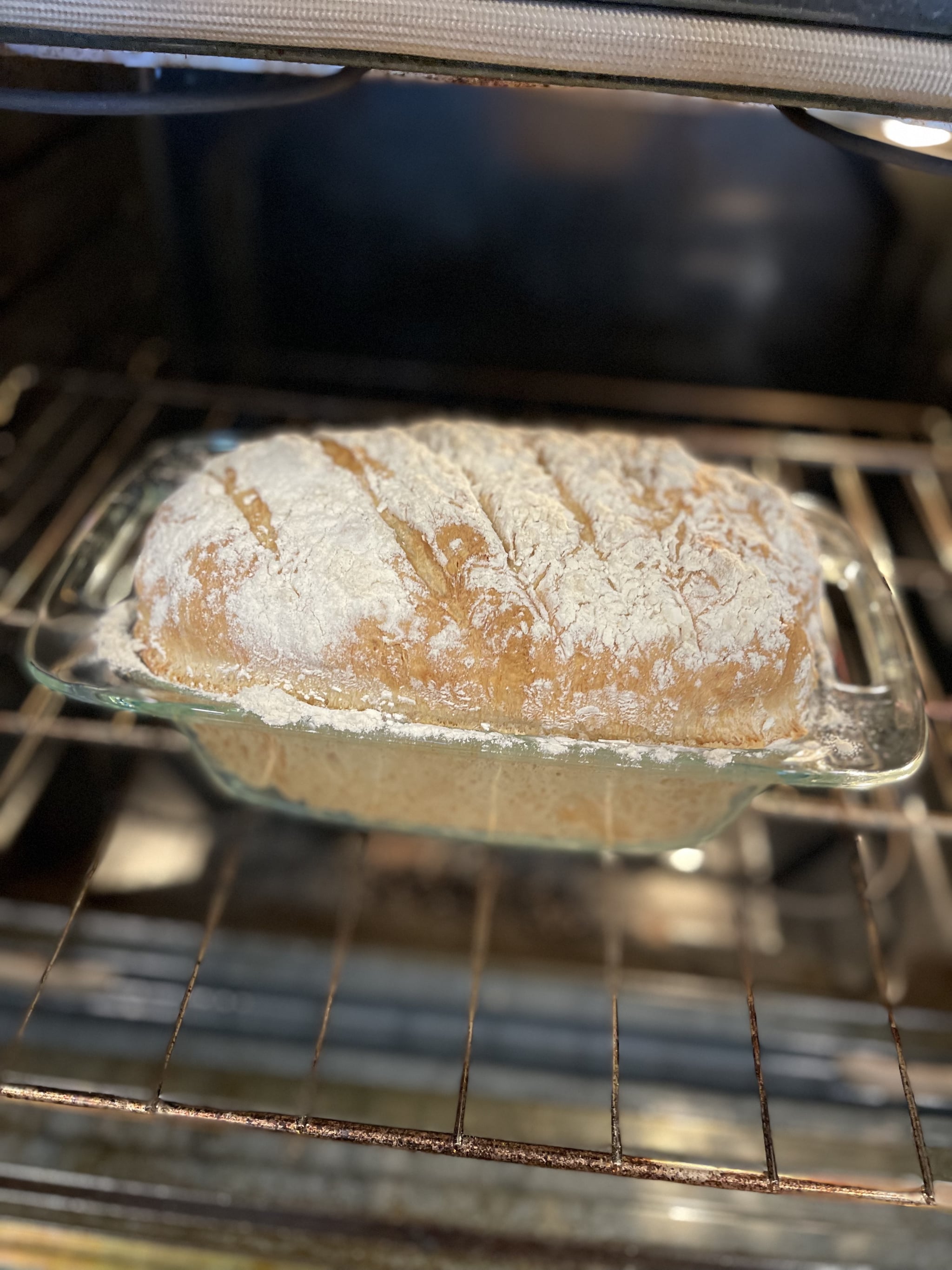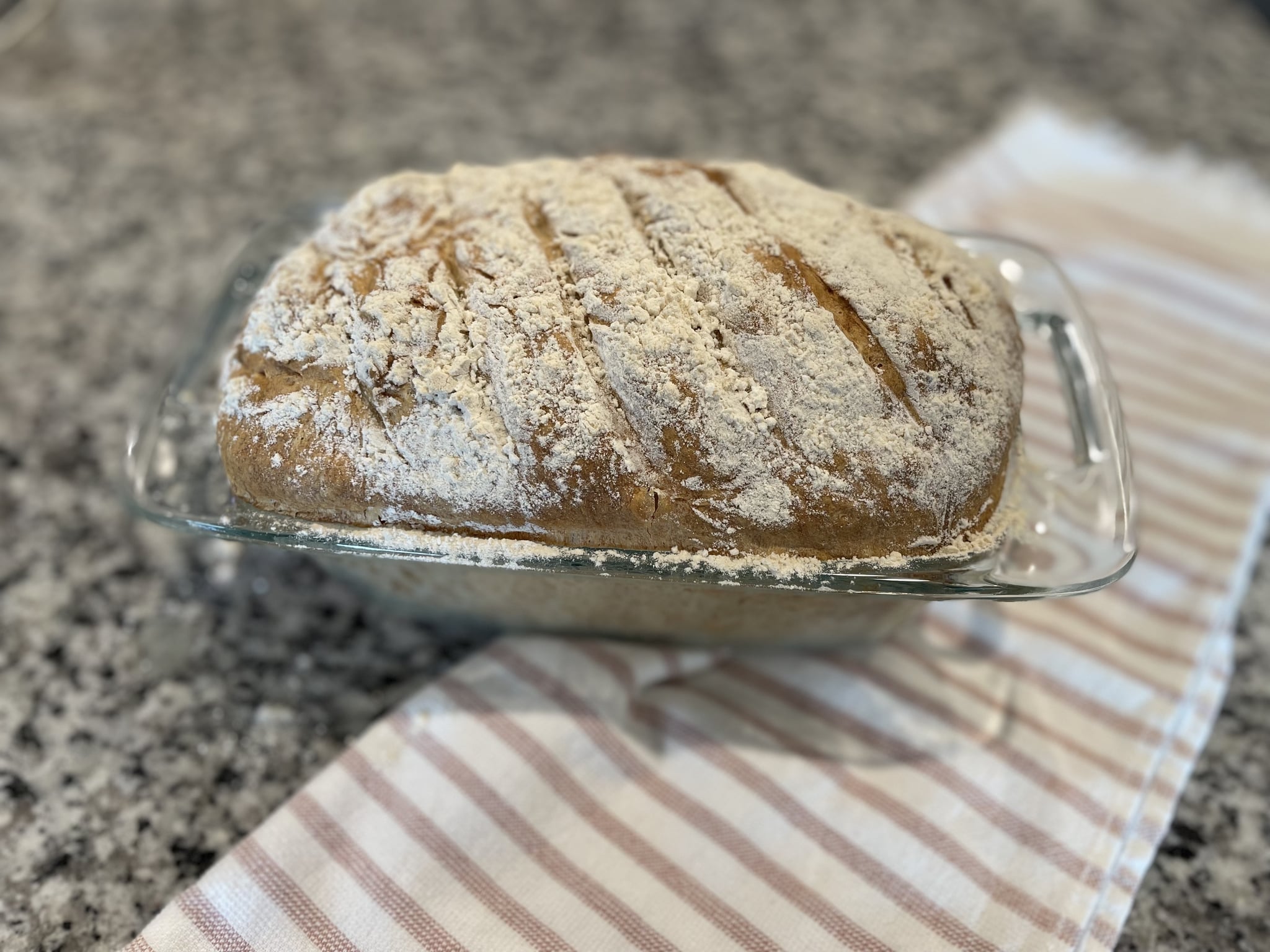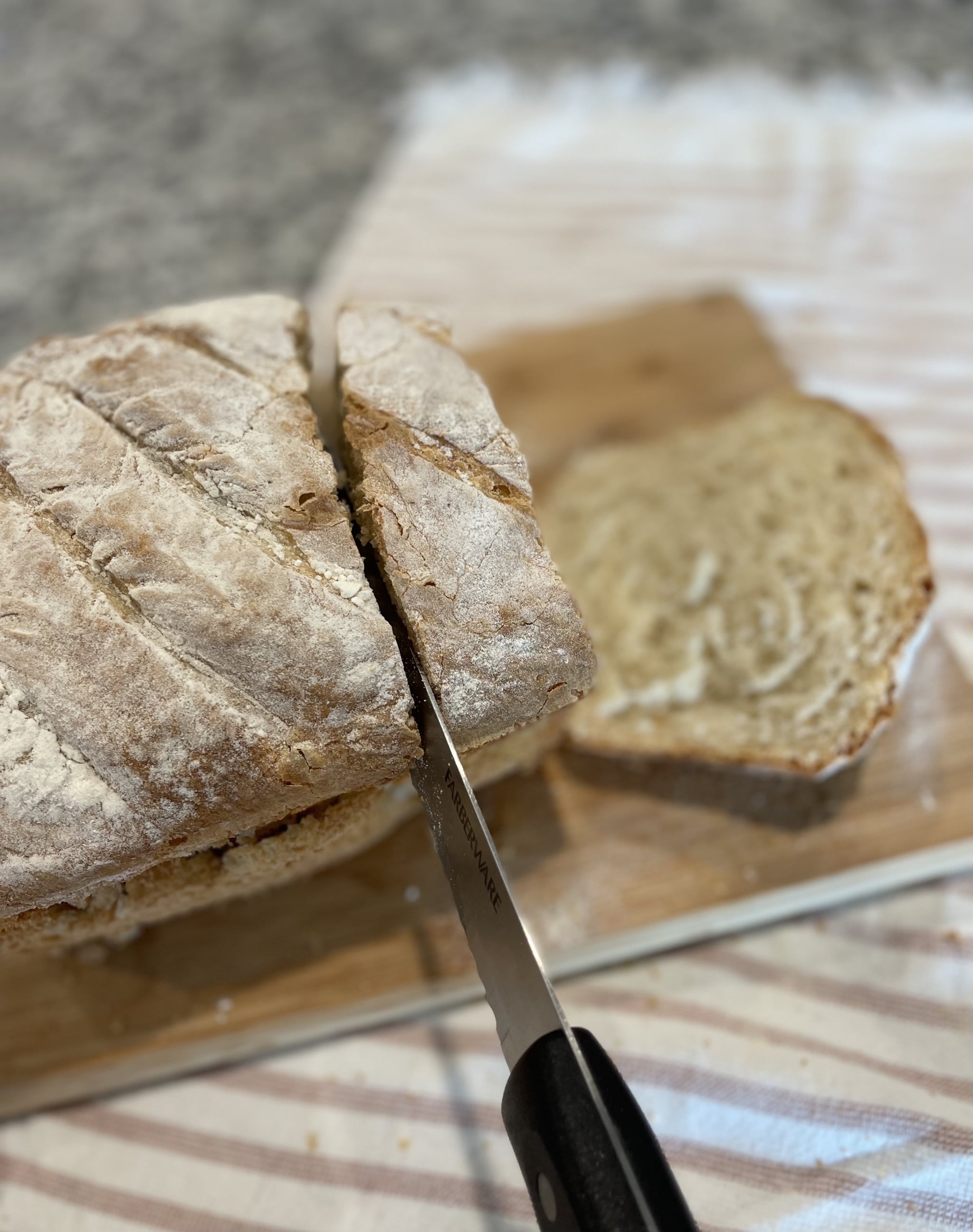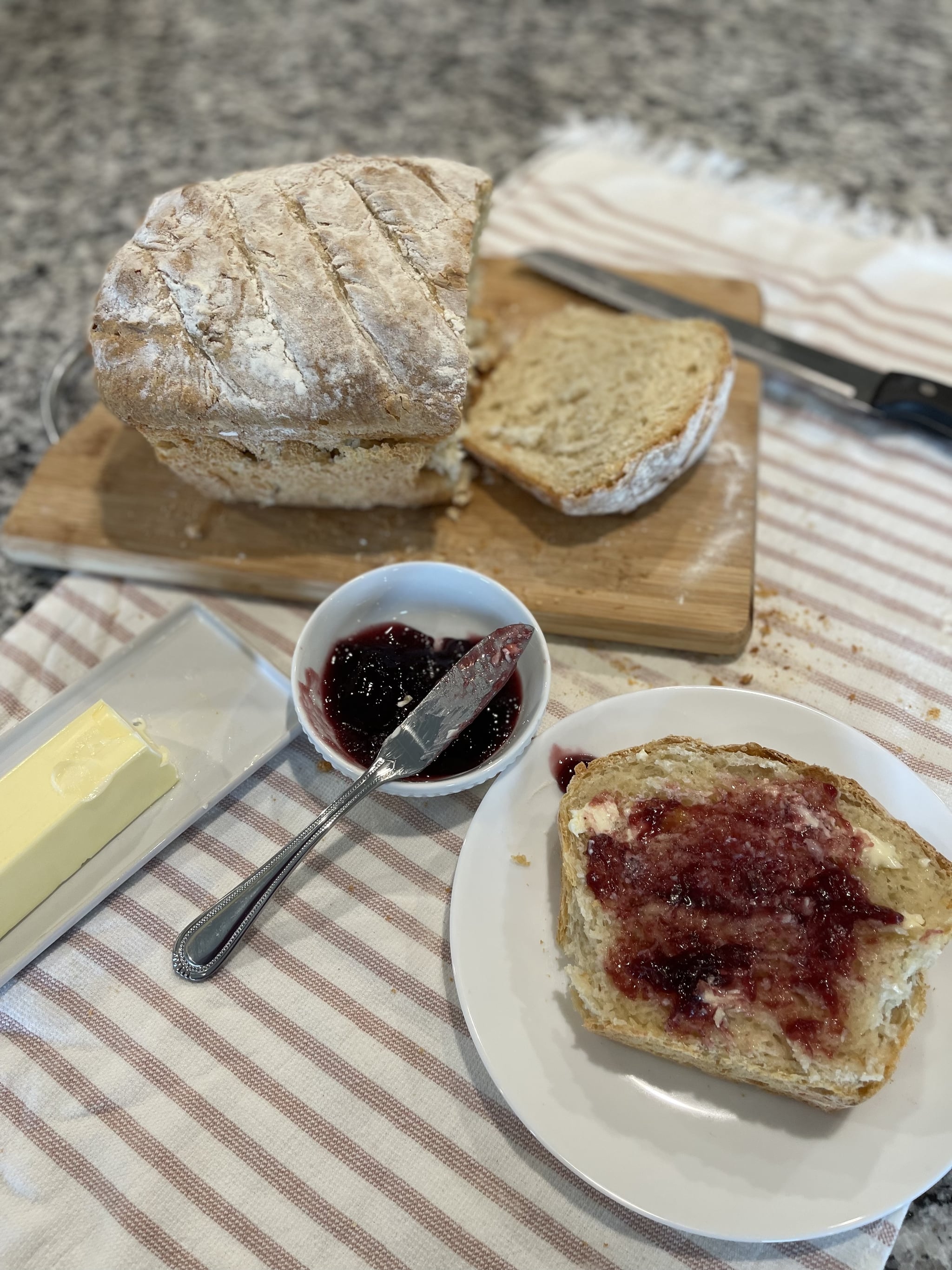 TikTok White Bread Loaf
TikTok user @mattadlard
Notes
Use a food scale for exact measurements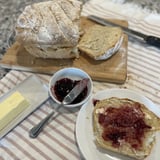 Ingredients
700 grams white bread flour
8.5 grams instant dry yeast
10 grams sugar
14 grams salt
490 grams room-temperature water
Directions
Pour white bread flour, instant dry yeast, and sugar in a bowl.
Add salt and water.
Mix together.
Flip the dough onto a lightly floured counter top.
Knead with your hand, gently pressing the dough out, then folding in half, then rotating 90 degrees and repeating. Do this for 5-10 minutes.
When your dough is a smooth and round ball, put it in an oiled bowl. Cover and let rise for 1.5 hours.
Remove plastic wrap and gently punch the dough to release air.
Flatten the dough, then gently roll it in on itself until you have a long, oval shape. Put it in a 2-pound bread pan. (Note: I had to cut off part of my dough to fit my smaller bread pan.)
Cover and let rise for another hour.
Sprinkle with flour and use a razor blade or sharp knife to score lines in the top of the bread.
Optional: Splash a bit of water in the oven to create steam before putting the bread in.
Bake at 410 degrees for 15 minutes, then 345 degrees for 45 minutes.
Remove from bread pan, slice, and enjoy!
Information
Yield

1 loaf of bread

Prep Time

2 hours, 45 minutes

Cook Time

1 hour

Total Time

3 hours, 44 minutes, 59 seconds