Paid Content For
Bed Bath & Beyond
The Star Items For Each Category of Your Wedding Registry
Paid Content For
Bed Bath & Beyond
As POPSUGAR editors, we independently select and write about stuff we love and think you'll like too. If you buy a product we have recommended, we may receive affiliate commission, which in turn supports our work.
A wedding registry is a fantastic way for you and your beloved to ask for the household items you need — or are dreaming of. But when it's time to pull a registry together, it's not always easy to choose from thousands of items.
Start by building upon the basics for each part of your home life together. (Kitchen, bedroom, bathroom . . . you get the idea.) Identify one or two must-have items in each category, then go from there. To help you get started on building your wedding registry, we've combed the virtual aisles of Bed Bath & Beyond to find can't-fail items for your registry. Use these as a foundation, then add on as you see fit, and you'll have a well-rounded registry before you know it.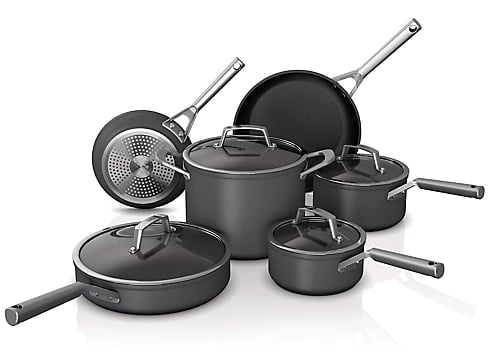 For the Kitchen: A Matching Cookware Set
Every couple should have a set of high-quality, reliable cookware in their kitchen. This Ninja Foodi NeverStick Premium Hard-Anodized 10-Piece Cookware Set ($230, originally $330) is a good-value set of the pots, pans, and lids you'll need for years of cooking. Each pot and pan has an aluminum base that makes food cook evenly, and the nonstick coating means you won't be scrubbing cooked-on food off the surface after dinner. Another reason to add this to your registry: the lids, handles, and coating are all heat safe to 500°F, which means your food can go from stovetop to oven safely.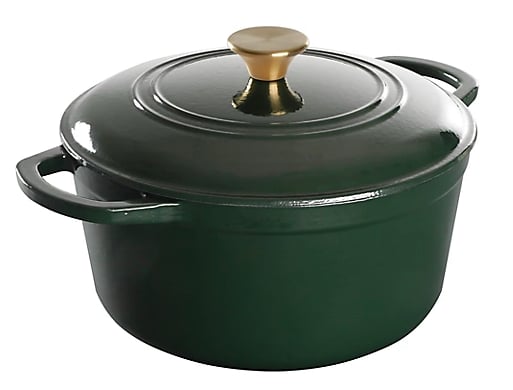 For the Kitchen: A Dutch Oven
Why is a Dutch oven a registry must have? Looks and versatility. Sure, this Our Table 6 qt. Enameled Cast Iron Dutch Oven ($75) is gorgeous enough to star in an Instagram still life, but it's also something you can use every day. Bake bread in it, create soups in it, cook rice in it, roast veggies in it . . . if you can cook or bake it, you can probably do it in a Dutch oven.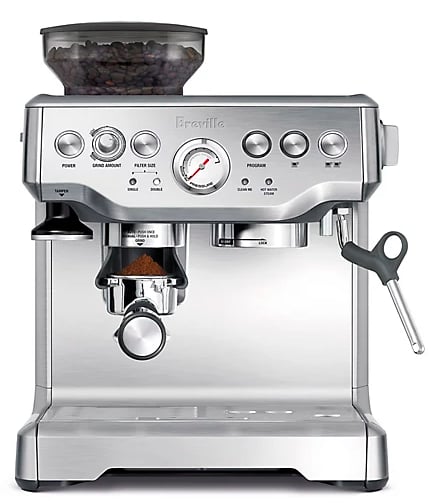 For the Kitchen: An Espresso Machine
Feel free to bypass this if you don't do lattes and cappuccinos, but otherwise, now's the time to register for a quality espresso machine. These gadgets aren't cheap, nor should they be — these are complicated machines we're talking about here! A decent home espresso machine will have a built-in burr grinder, a temperature control, a pressure gauge, and a steam wand to help you develop your barista skills precisely. This Breville The Barista Express ($600, originally $700) has all of that and more — if you're a caffeine fiend, it's a great choice for your registry.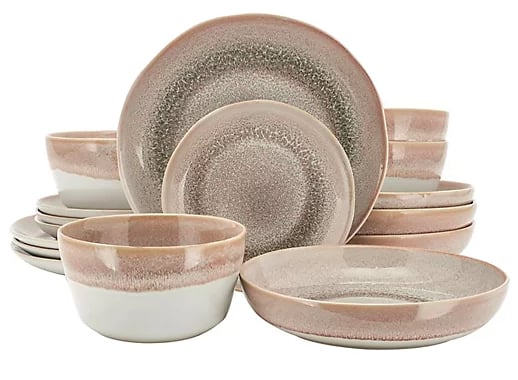 For the Dining Room: Everyday Dishes
If you plan to host formal gatherings, by all means, register for fine china — and treat it with the care it requires. Most people, though, live more casually day to day, so it's wise to add less delicate dishes to your registry. This stoneware Bee & Willow Weston 16-Piece Dinnerware Set ($135) is a fine choice thanks to its durability and attractive glaze. It provides service for four, so you'll probably want to register for two or three sets to make sure you have enough to handle guests, kids, and those days when you forget to run the dishwasher.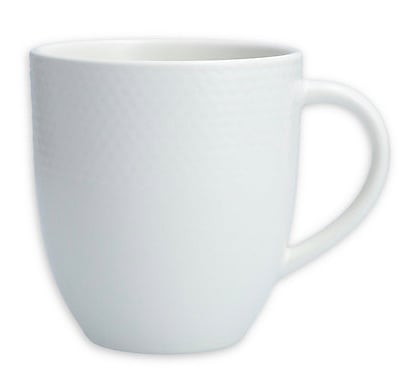 For the Dining Room: Matching Mugs
Almost all of us have some random mugs, but it's so lovely to have a matching set. These stoneware Neil Lane by Fortessa Trilliant Mugs ($52 for four) are sophisticated and timeless; you'll still be using them on your platinum anniversary.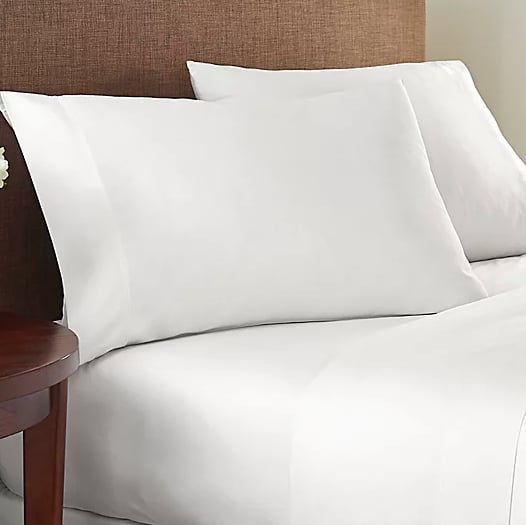 For the Bedroom: High-Quality Sheets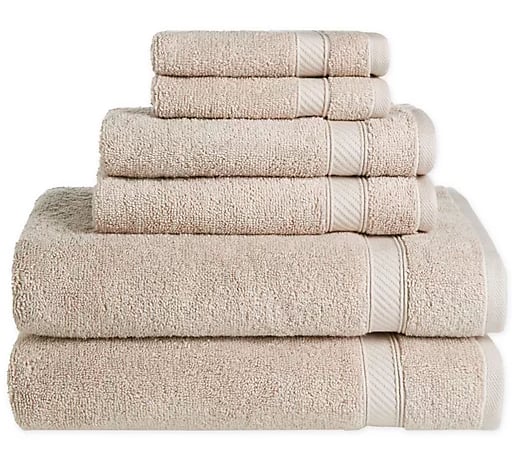 For the Bath: Fluffy Towels
Most people know to register for bath towels, but registering for a set makes things so much easier for gift givers. Available in 24 colors, this 100 percent cotton Nestwell Hygro Cotton Solid 6-Piece Towel Set ($55) is a smart choice. Its ultrafluffy loops feel soft on skin, while a double-ply terry texture on the back soaks up water quickly. Register for two or more sets, since you'll want to have enough towels on hand to carry you through laundry day.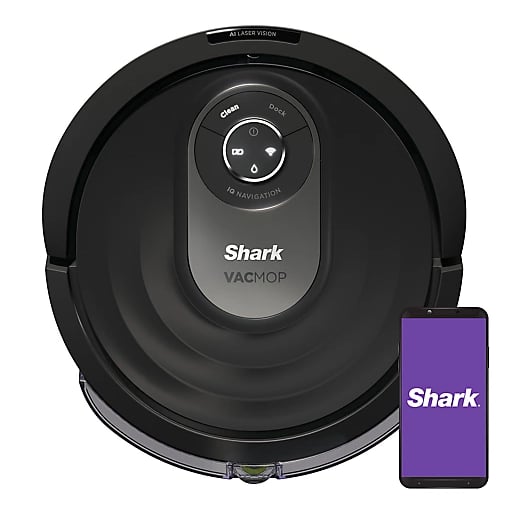 For the Home: A Robot Vacuum
Every married couple have squabbles at some point, but vacuuming doesn't need to be the cause of them. Instead of remembering whose turn it is to vacuum, break out the Shark AI VacMop RV2001WD Wi-Fi Connected Robot Vacuum and Mop ($350, originally $480). This robot vac can handle not just rugs and carpets but also hard surfaces with its mop function. That means you and your new spouse can let the Shark handle the floors . . . while you two debate what to watch.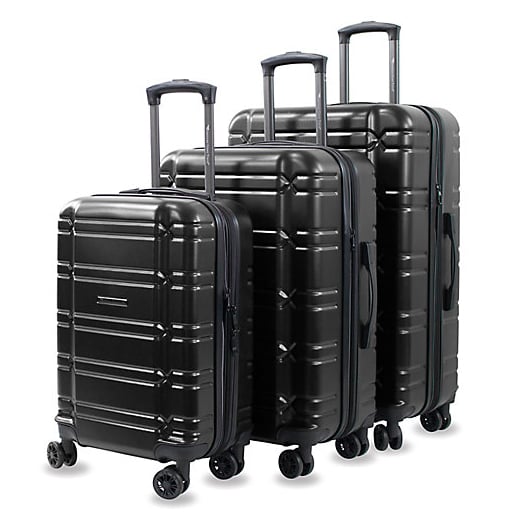 For the Honeymoon and Beyond: Quality Luggage
Luggage may be an unconventional item to add to your registry, but hey, you're going on a honeymoon, so you'll certainly use it right away. (Plus, a quality suitcase set will last you for many years of travel.) This durable American Green Travel Allegro 3-Piece Hardside Spinner Luggage Set ($250 for three) has spinner wheels for easy gliding, a telescopic handle, and inner compartments. If you're a couple who already have most of the home essentials, registering for luggage just makes sense.