'90s Home Decor
You Know You Were a Child of the '90s If You Had This in Your House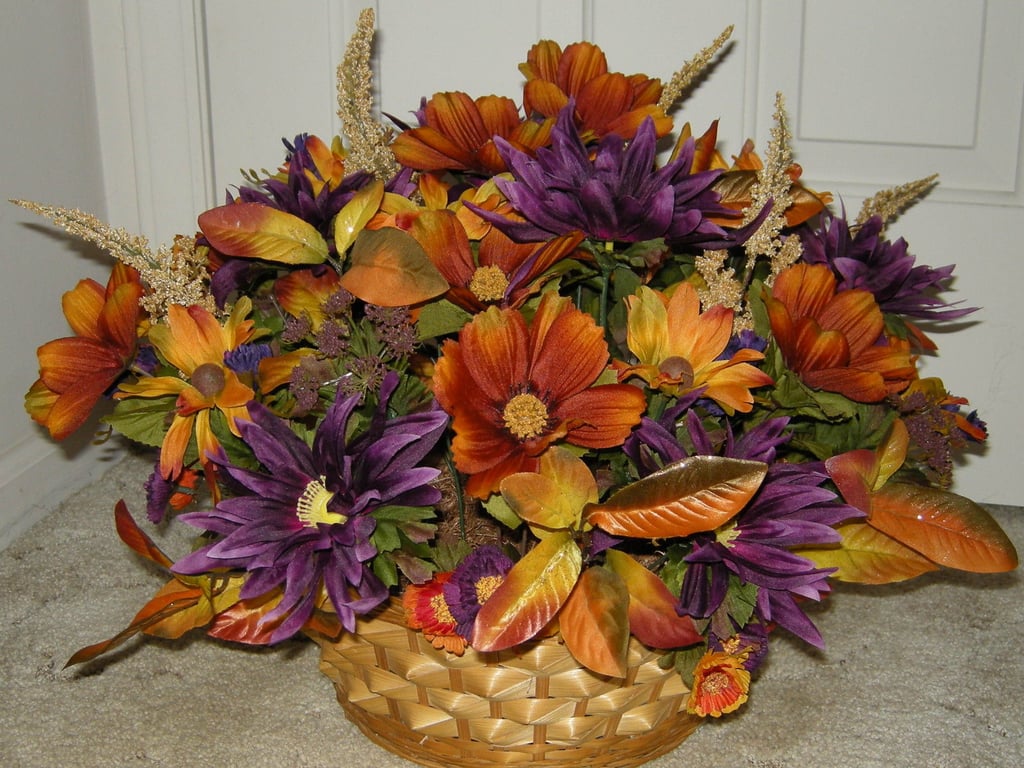 Source: Ebay Seller akersmom
We don't have to tell you how awesome the '90s were. You lived them, and when you weren't busy watching Dawson's Creek, reading YM, or counting your Lisa Frank stickers, you were enjoying the groovy decor of the decade. Join us on a walk down memory lane as we revisit the most emblematic pieces.
Silk Flowers
A faux-flower arrangement, prepackaged in a woven basket, sat tirelessly fresh and collecting dust on your kitchen table.
Sponge-Painted Walls
You convinced your mom that this labor-intensive paint job would make your bedroom as cool as Stephanie Tanner's, only to be disappointed that "sponging" hadn't turned out as well as you had hoped; fortunately, you had a distracting wallpaper border to slap over it.
Source: Instagram user Prettybubbles
Glow-in-the-Dark Stars on the Ceiling
Using the ceiling fan as your sun, you spiraled stars out across your bedroom to create your own private, glow-in-the-dark universe. It. Was. Awesome.
Dramatic window treatments
Swooping, multitiered layers of fabric encased your living room windows with melodramatic flair.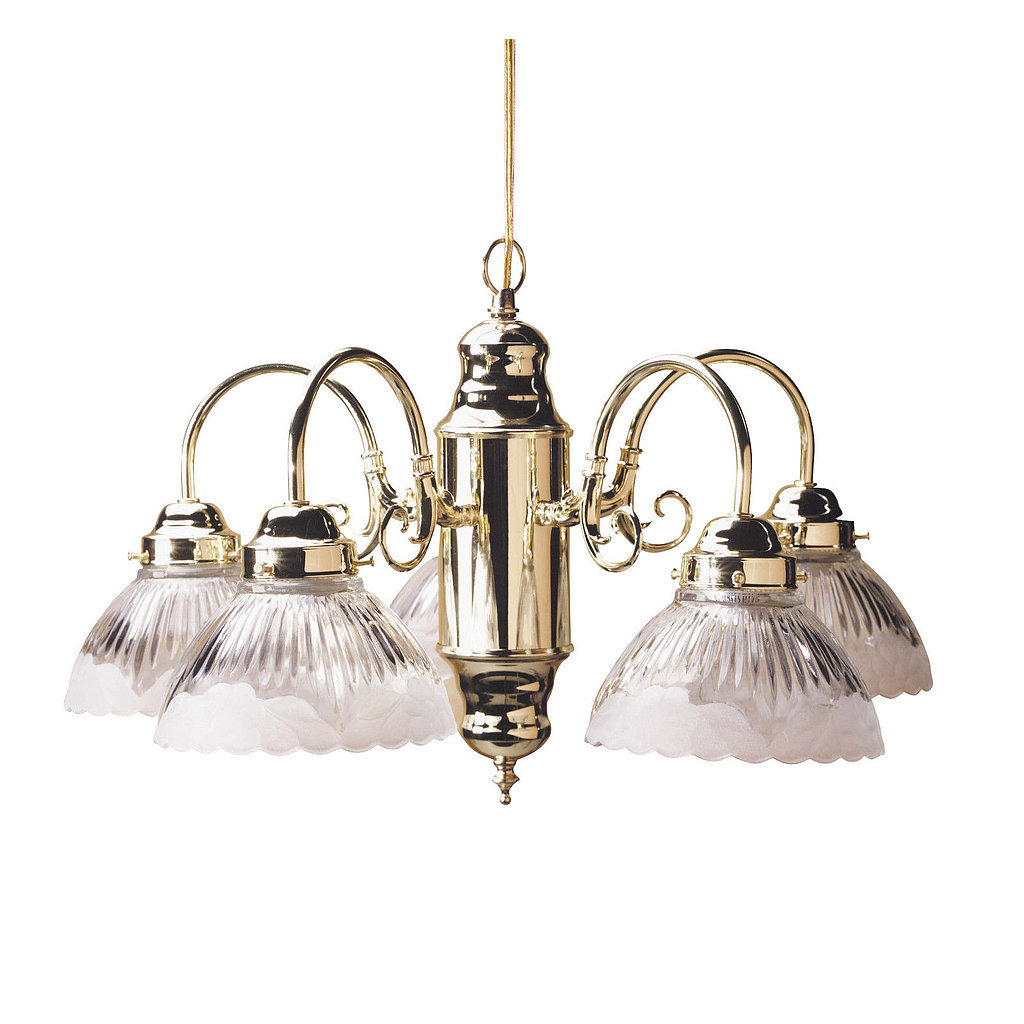 Source: Ebay Seller Suzyq9871
Brass Chandelier
Frosted glass and brass made up the majority of the lighting in your house, hanging in the vaulted-ceiling entryway, above the dining room table, and basically anywhere you needed some fancy lighting.
Oak Wood
Every wood surface of your home was grainy, light-hued oak, from kitchen cabinets to coffee tables.
Inflatable Furniture
Your basement den wasn't complete without a piece of inflatable furniture, and you looked forward to receiving the Delia's catalog just so you could scout out the latest PVC lounger to beg your parents for.
Clunky Desktop Computer
A dial-up ringtone and "you've got mail" greeted you every time you powered up this monster of machinery — that is, if you could get your little brother off of it long enough to let you log in to AOL.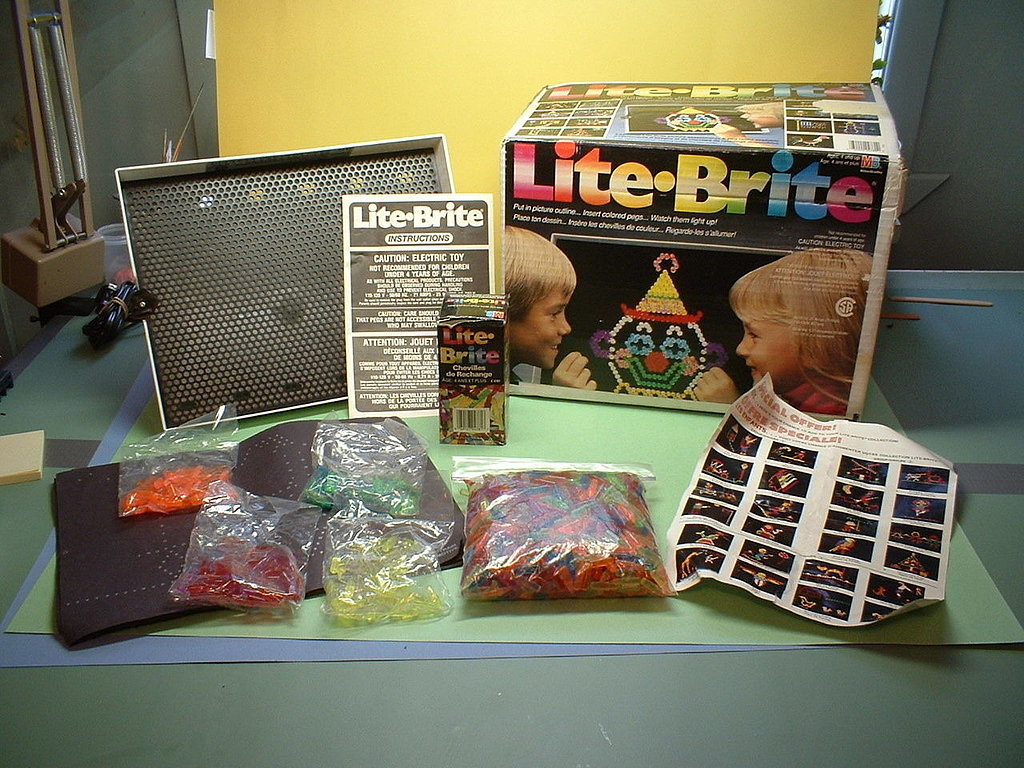 Source: Ebay Seller Onso77
Lite Brite
You spent hours creating glow art that you displayed in your bedroom on this endlessly entertaining game-slash-functional night-light.
Mauve Everything
Living room walls, bathroom tiles, shag rugs, furniture slipcovers — there was virtually no surface in your home where this dusty pink hue wasn't splashed.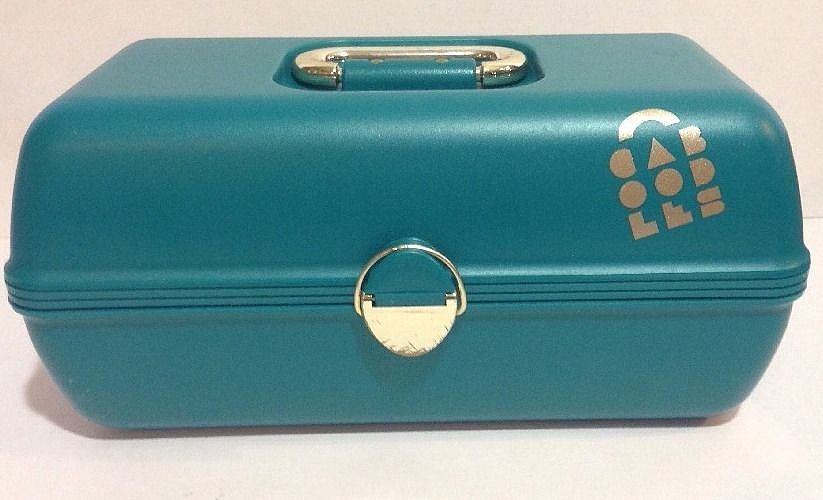 Source: Ebay Seller C1puppy
Caboodle
You had one (or five) of these colorful makeup, hair scrunchie, and jewelry carryall cases, and it was the epicenter of your beauty routine when getting dolled up for big Friday night screenings of the TGIF lineup.
Shell Door Curtain
Your parents seemed to get tripped up every time they entered your room because of your shell door curtain. They clearly didn't understand how worldly and exotic you were.
Source: Instagram user brookie_1091
Boy Band Posters
Your bedroom art served double duty: declaring your boy band allegiance and decorating your walls. Whether you were a Backstreet Boys fan, an *NSYNC fanatic, or a 98 Degrees outlier, you thumbtacked up your poster with pride.