POPSUGAR
/ sponsored by /
ANNA
Anna Rabinowicz Interview
The Founder of ANNA Designs Talks Home Decor, World Travels, and How She Built Her Brand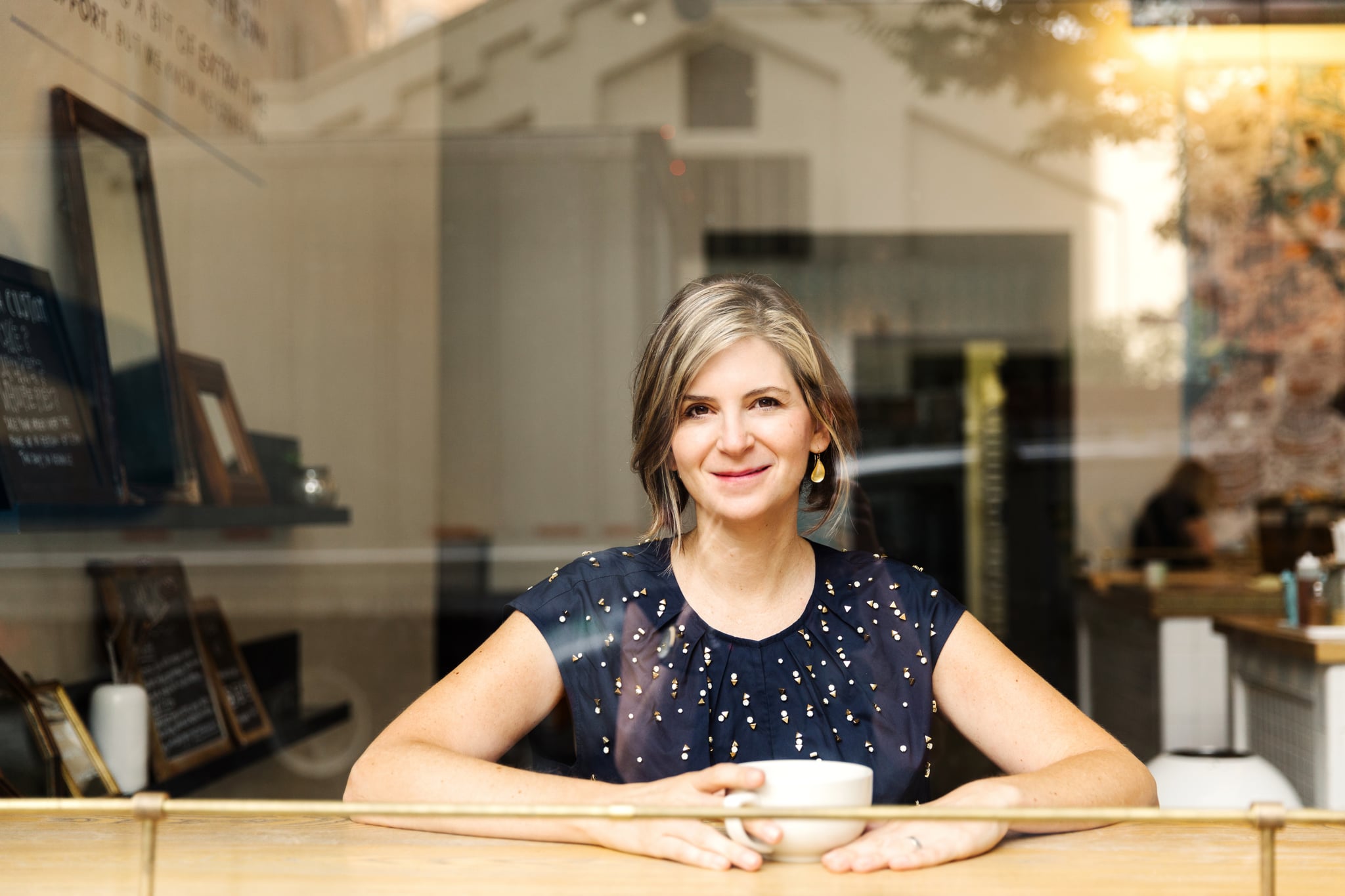 When we discover a female-run company that offers thoughtfully crafted designs, our attention is captured. That's why we love all the chic home decor pieces from ANNA. The brand, founded by Anna Rabinowicz, is known for its timeless, sleek home accessories made with materials from all over the world. We're featuring the Vola Lucite Clock from ANNA in this Spring's Must Have box, which is already sold out. Make sure to check out more great shopping options from us by signing up for Must Have It texts.
We spoke with the founder of ANNA herself to learn more about her business and how she built it from the ground up. Read on to discover Anna's story, home decor tips, and more details on the Vola Lucite Clock.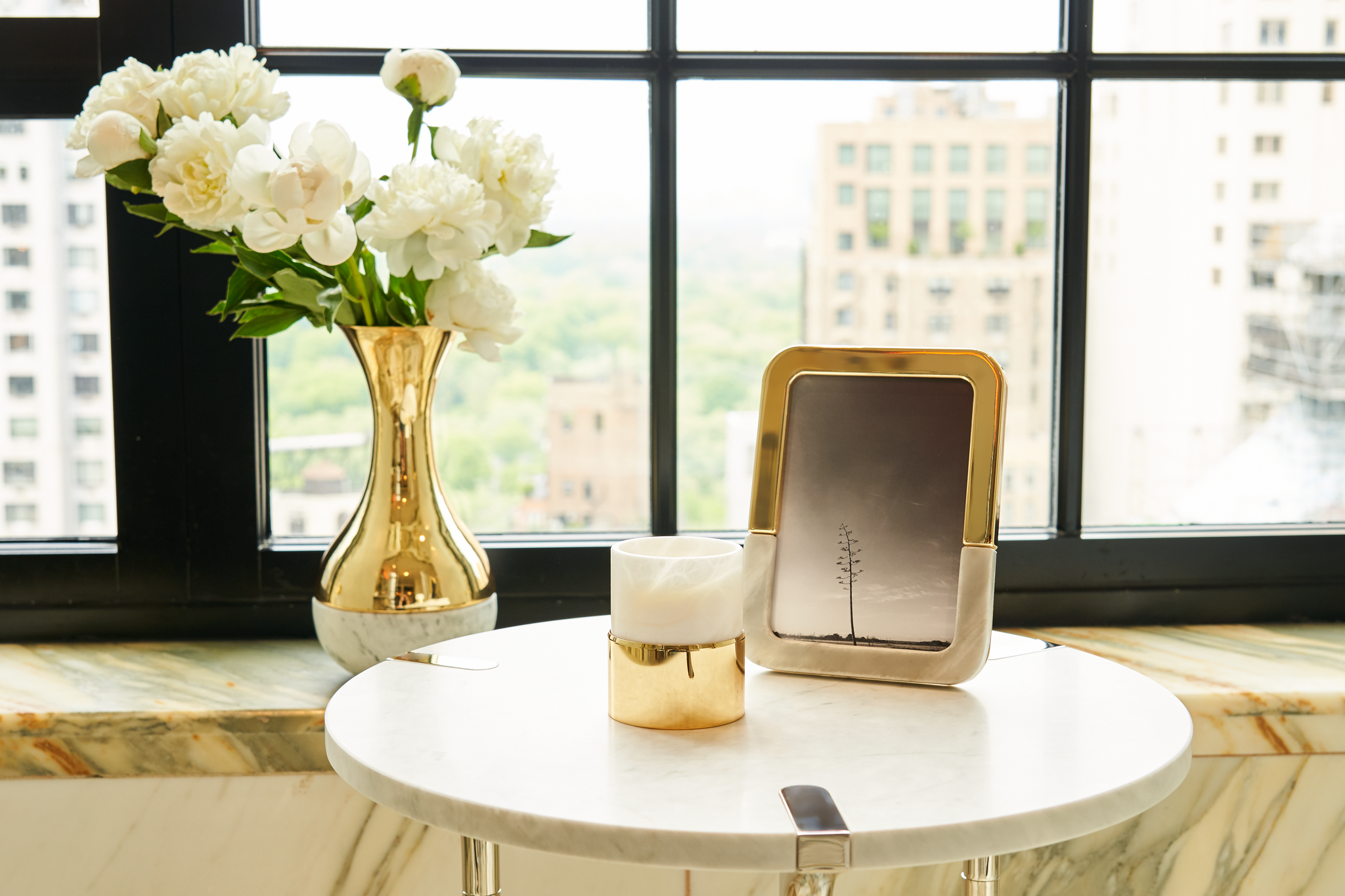 POPSUGAR: How did you start your company?
Anna Rabinowicz: I started the business in my grandma's basement in Queens 15 years ago. My mother and grandma were in charge of putting the little rubber feet on the bottoms of our first product — our Pedra agate coasters. By day I was a full-time product design professor at Parsons School of Design; nights and weekends I was in the basement, washing gemstones and matching coasters into sets. This went on for many years. To finance this, I took a loan from my then-boyfriend (now husband) for $2,000, and the same amount from my mom.

"We are a female-founded, female-run and -operated company, and have been so since the very start."
Those days were so valuable — they taught me the business from the ground up. Now we work with over 500 of the top stores worldwide, and have over 200 unique designs, but I never forget how we started, and how sweet those days were at the very beginning, working with my family. It was quite the matriarchy. My grandma has since passed away, but now my daughter, Talia, who is 9, continues the tradition by helping us at trade shows — she is our head duster! We are a female-founded, female-run and -operated company, and have been so since the very start.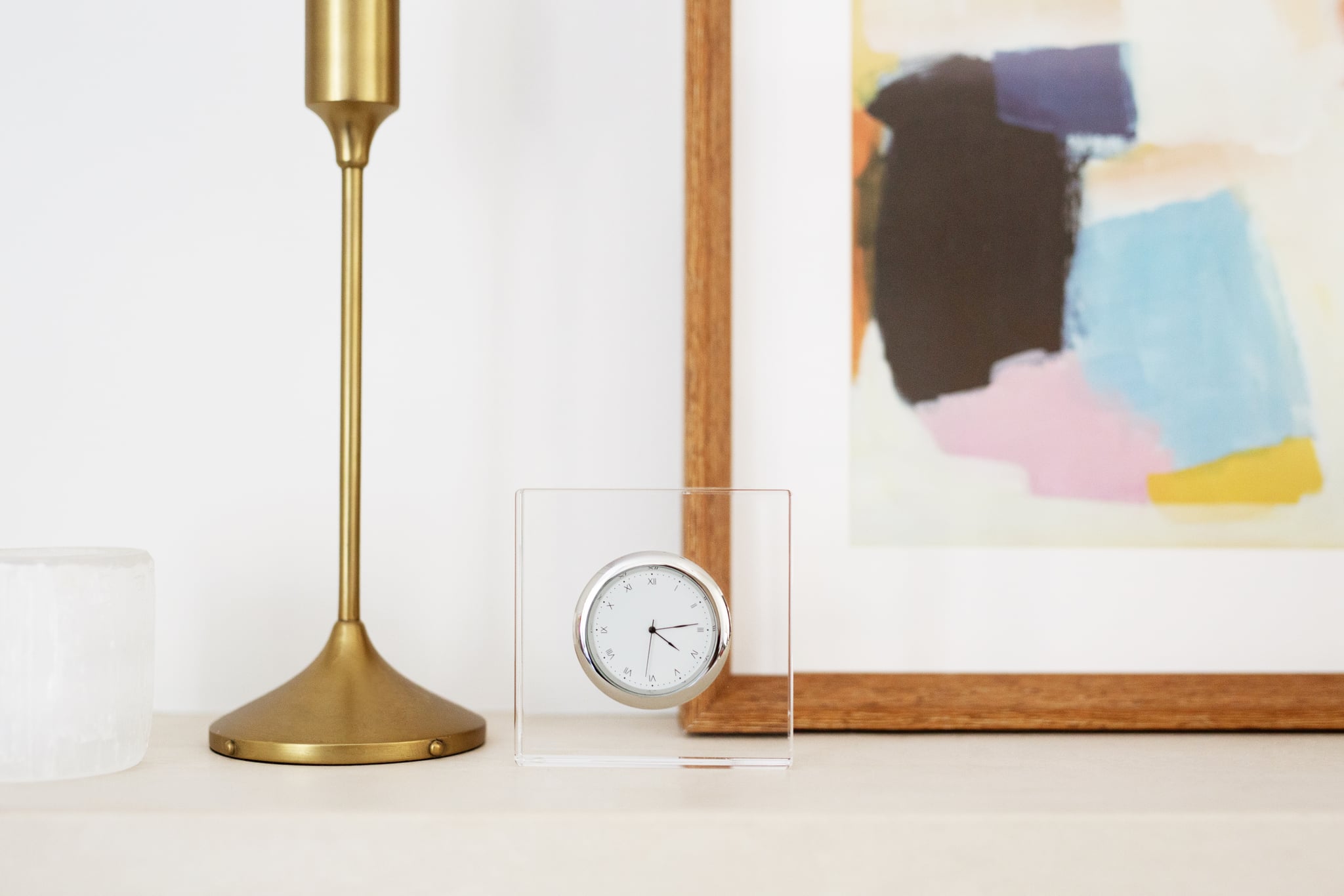 PS: What was the inspiration behind the Vola Lucite Clock?
AR: As a designer, my goal is to empower women — to make them feel like experts, even when they have limited knowledge of something. For example, this is why I design elevated gemstone cake plates — even the lumpiest of homemade cookies look amazing when displayed on them.
I designed our Vola clock for the same reasons — to give women confidence, and a bit of levity. Vola means "She flies" in Italian — I named it so because of the free-floating clock face within the clear Lucite body. The idea is that this representation of freedom and ease translates into women's daily experiences. The subtle message that I etched into the bottom of the clock ("Your time is now.") is intended to enhance this feeling of empowerment, and to give a sense that anything is possible. When placed on a bedside table, it's the first thing they'll experience in the morning, and I hope the positive message will inspire them to have a fantastic day.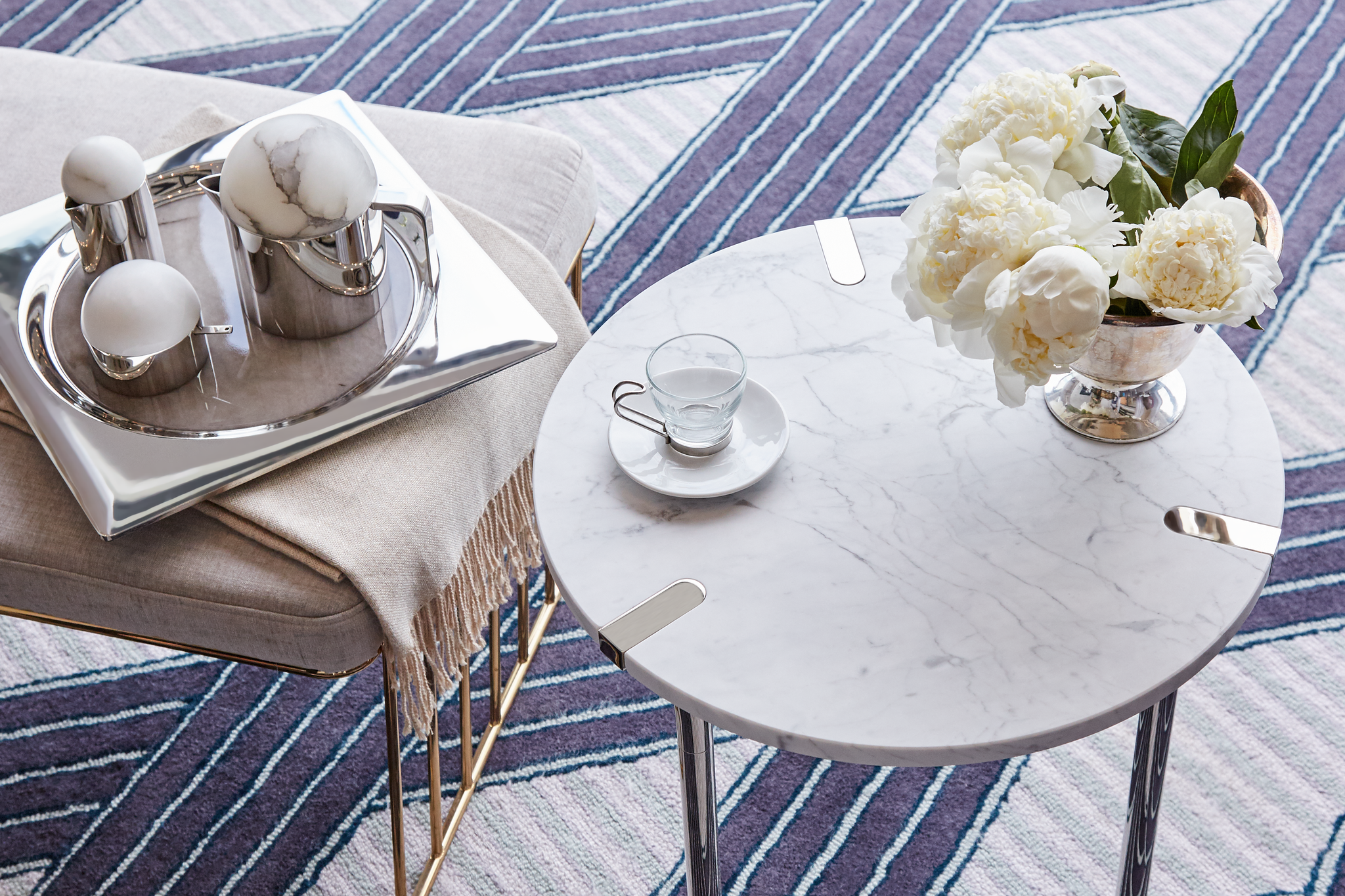 PS: What makes ANNA designs particularly special?
AR: Our company credo is to elevate nature through design — I take ancient, precious materials and combine them with modern design to create pieces that people can use and enjoy in their daily lives. I design everyday luxury. My designs are intended to last forever — they should resonate with people, helping them to build memories. These memories then give my designs stories, and meaning.
"I take ancient, precious materials, and combine them with modern design to create pieces that people can use and enjoy in their daily lives. I design everyday luxury."
PS: Where do you go to feel inspired?
AR: I find inspiration when I travel — tromping through the mud with our artisan partners in the last remaining quarry of alabaster in Italy; examining the wings of a butterfly in a butterfly farm in Kuala Lumpur, Malasia; viewing the spectacle of the gorgeous birds in the Falcon Hospital in Doha, Qatar; looking at the patterning of the stone floors in the Pantheon in Rome; riding dune buggies at dusk in the desert outside Dubai.
I often bring artifacts back from my travels — these materials sit on my desk and inspire me when I'm sketching our new collections — a strand of rope, a fragment of shell, an unusual paperclip from a tiny shop in Paris . . . I never know what will spark an idea.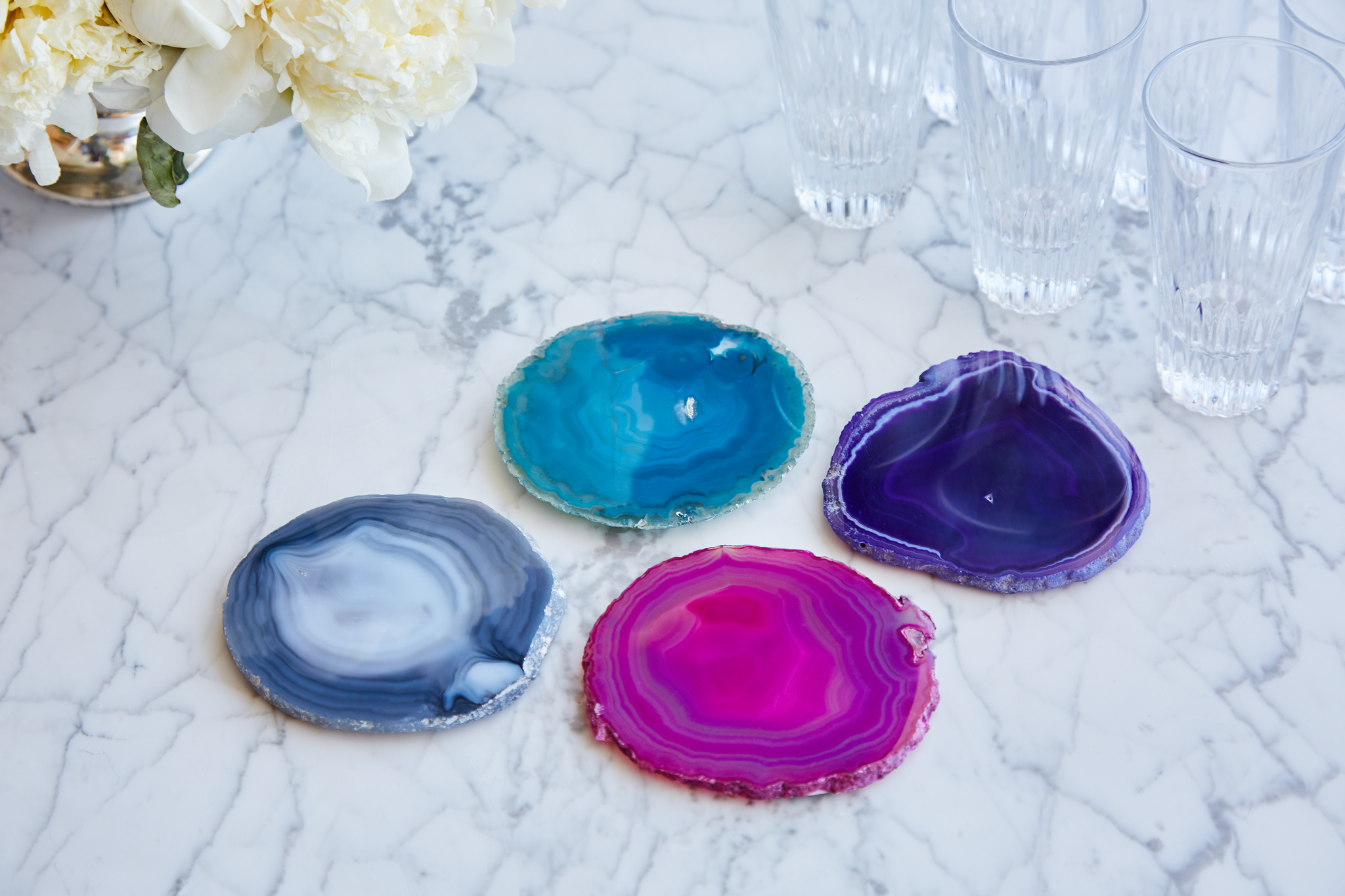 PS: What's your number one tip for anyone decorating their home?
AR: My tip is to recognize that you "dress" your home in the same way you choose something to wear in the morning; it is the embodiment of who you are! In the same way that you experiment with your personal style, feel comfortable to experiment with the way that you adorn your home, knowing that you can change it at any time. Choose a few pieces that you love — they could be photos that have meaning, or something that you picked up on a trip or found in a thrift shop — and build your room around them.
Image Sources: ANNA and POPSUGAR Photography