Source: POPSUGAR Photography / Sarah Lipoff

Creating a stunning holiday table is what sets the tone for your dinner party. That's why we partnered with Pier 1 Imports for this post.
Instead of simply tucking napkins to the side of plates when setting your holiday table, fold them into standing Christmas trees. Skip securing with a simple pin and make trees unique with sparkling napkin ring tree toppers. Then create layers of interesting texture and use a faux-fur table runner alongside birch bark placemats for a rustic-chic look that also shimmers. Here's how to make one:
Start by folding a 20-by-20-inch napkin in half, creating a long rectangle. Position one of the shortest sides in front of you.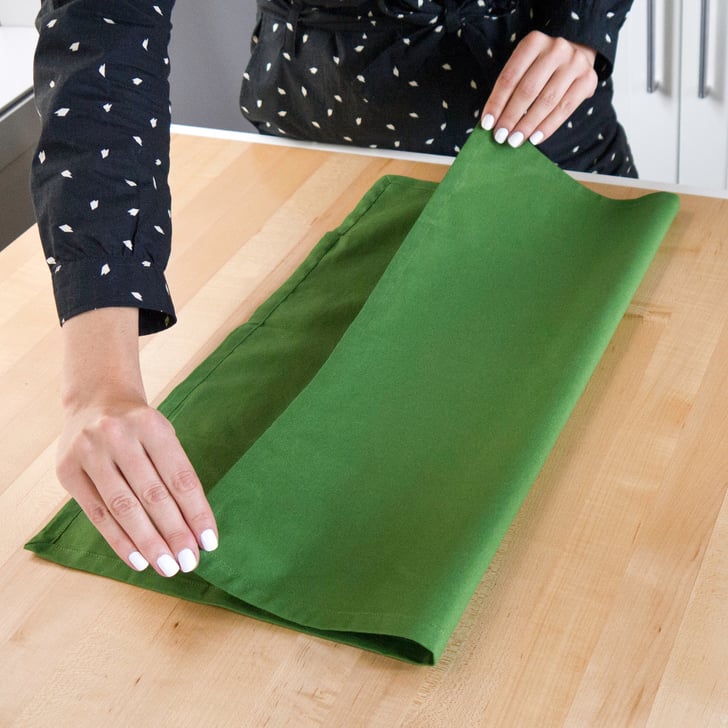 Just like if you were wrapping a package, fold in each corner of the napkin at the bottom edge. Repeat at the top of the napkin.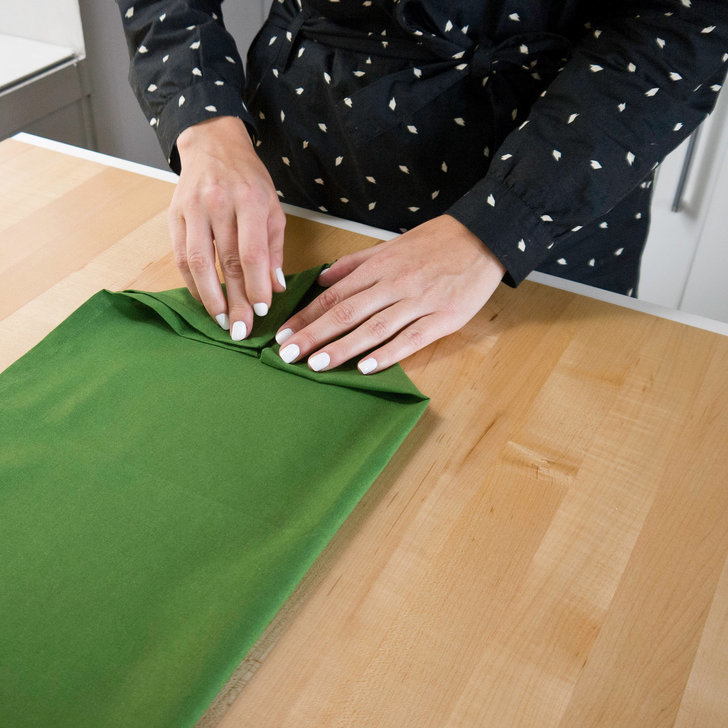 Now bring the bottom and top sides of the rectangle together, meeting in the middle.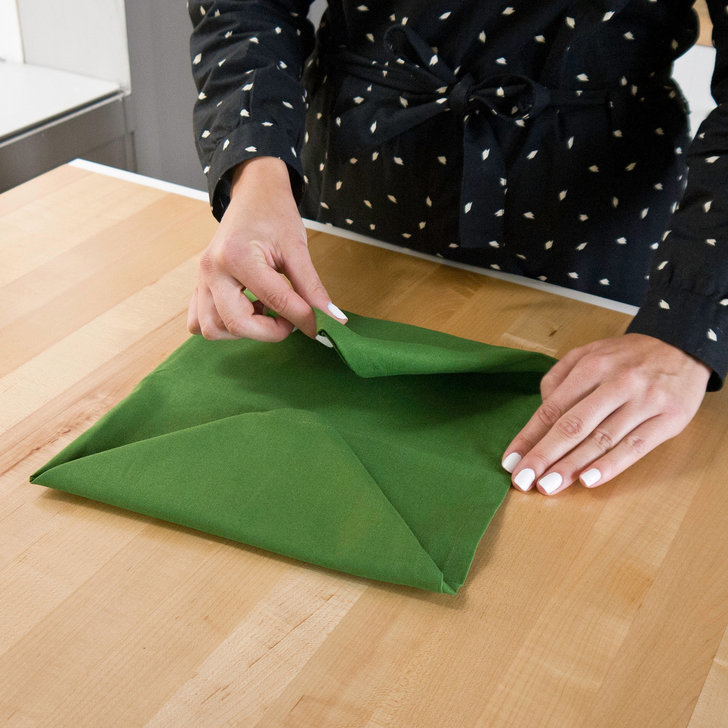 Pinch your fingers at the center of the square and lift the napkin off the table, creating a top fold that runs through the center.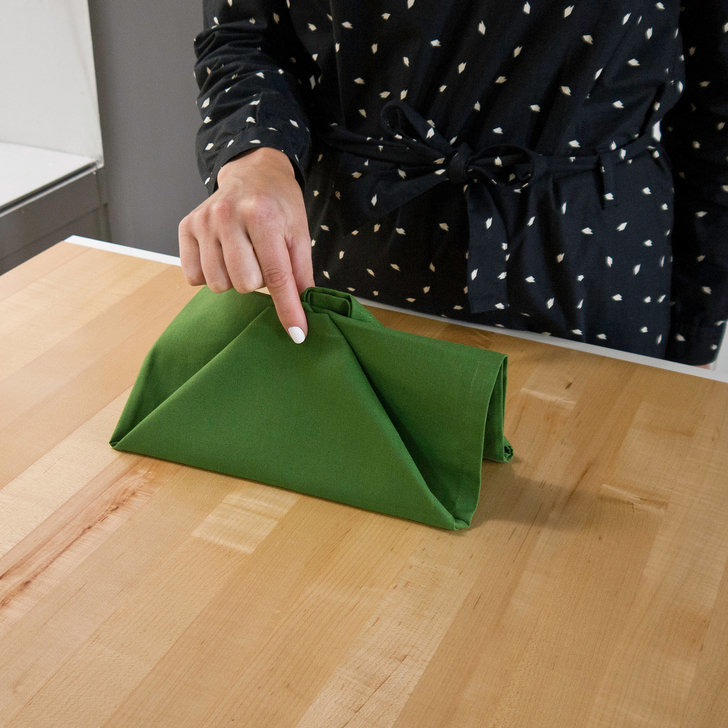 To create the sides of the tree, press down along one side of the top seam, which folds the napkin into itself. Do the same on the other side.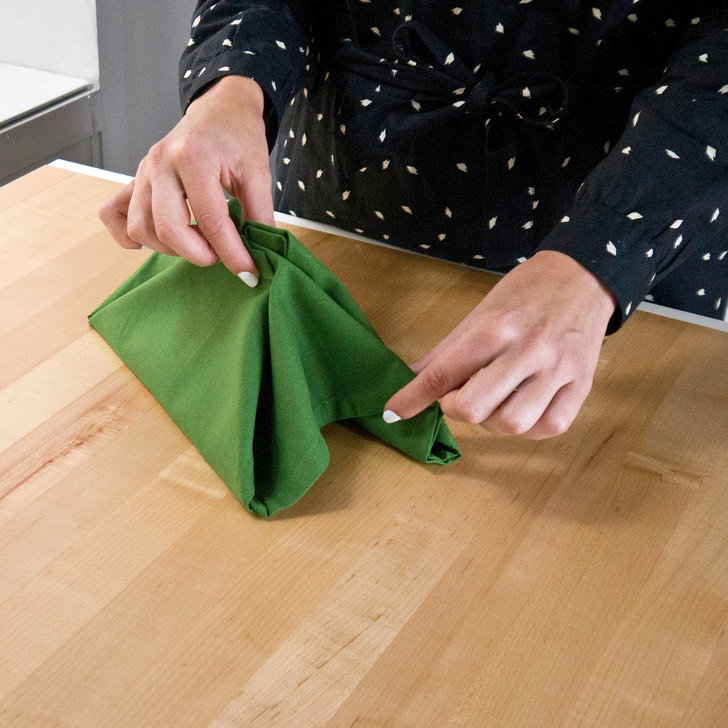 Finish by adjusting the folds and securing the top of the tree by feeding it through a napkin holder.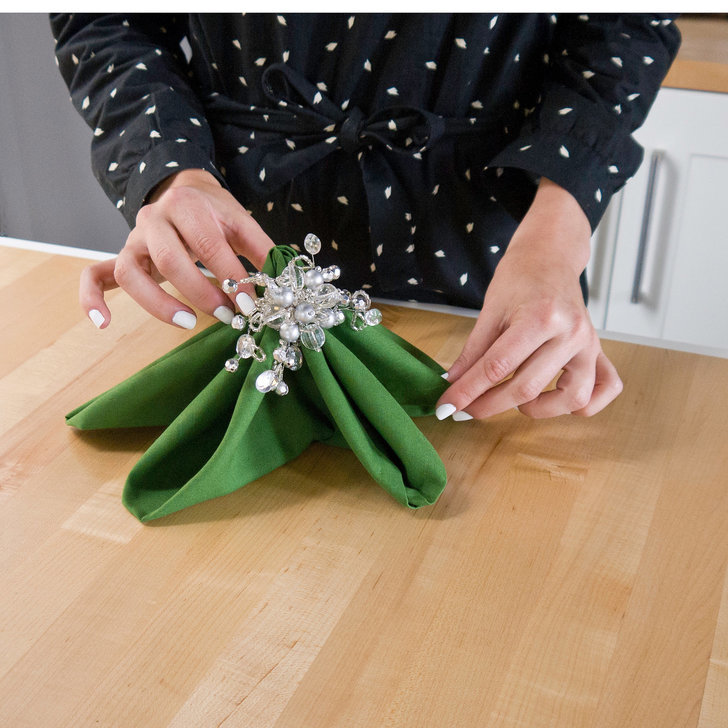 To assemble the table, use the fur runner as the base for birch placemats at the head or center of the table. Wooden flatware accentuates the look, and white plates don't distract from the folded tree napkin. A sprinkling of pine cones and tree cuttings finishes the arrangement.
More from Pier 1