Clinton Smith on How to Decorate With Flowers on a Budget
Pro Tips For Decorating With Flowers That Every Girl Should Know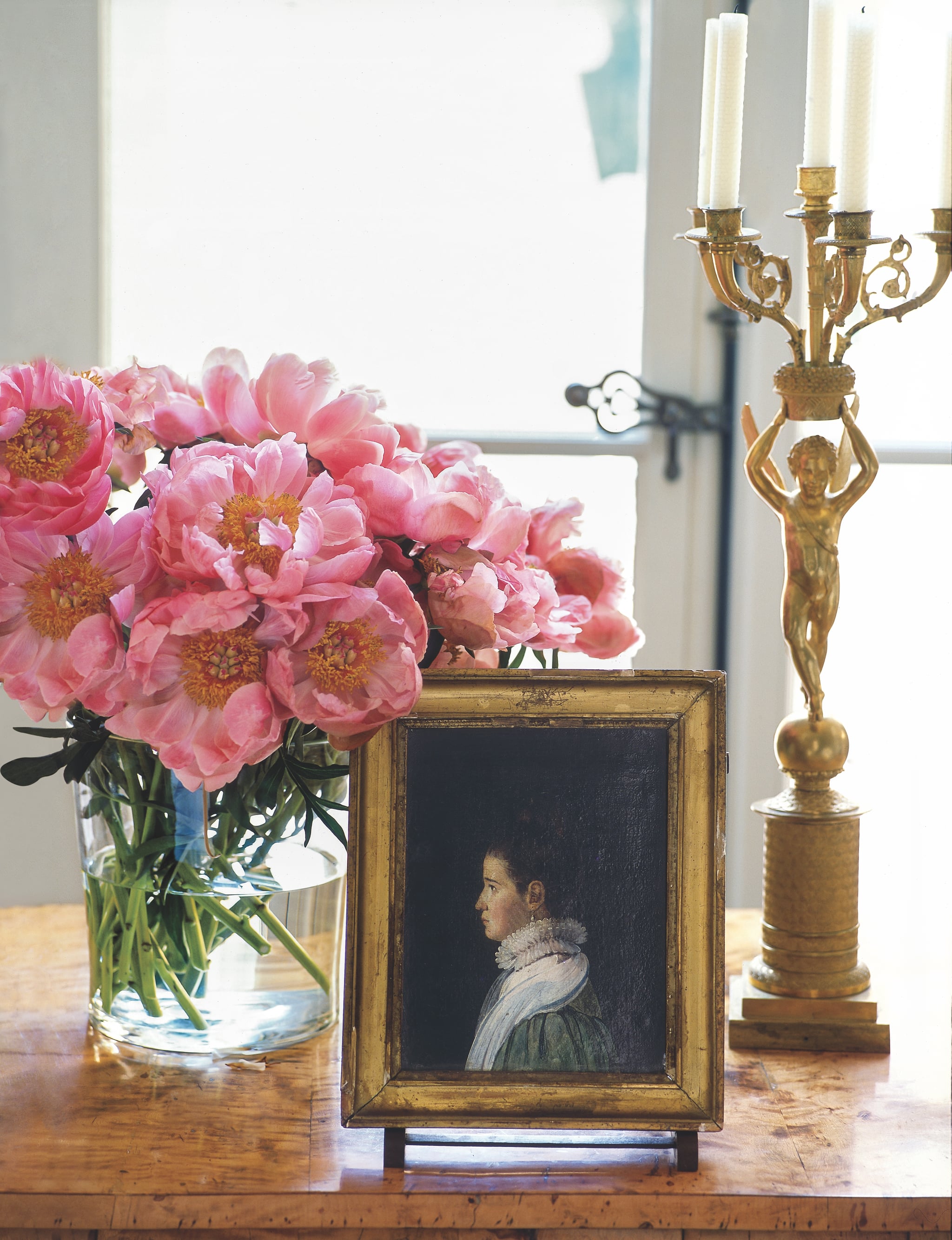 There's a reason flowers are a mainstay at weddings and big events: they bring a space to life like nothing else can, and when they're used to decorate the home, they endow it with a warmth and beauty perfect for welcoming guests or celebrating the holidays. Unfortunately, creating a beautiful floral arrangements can be expensive, time consuming, and seriously intimidating. To find out how novice florists can create affordable floral arrangements that make a big impact, we turned to a professional: Clinton Smith. He's the VERANDA editor in chief and author of The Romance of Flowers, and his advice below will change everything about how you think of flowers.
POPSUGAR: Where's the best place for girls on a budget to buy beautiful flowers?
Clinton Smith: If you're in an urban city like New York, the corner markets are fantastic sources for tulips and roses. If you have a Whole Foods Market in your area, they usually have a nice seasonal selection.
PS: What's the first thing you should do when you get flowers home?
CS: Hold the stems underwater and cut the stems while they are submerged. It keeps pockets of air from getting into the stems and allows them to take in more water, extending their longevity.
PS: Do you have any tips for making flowers live longer?
CS: It seems easy enough, but keep the water clean. Change it out every couple of days. Also, just because two or three flowers in an arrangement start to wilt or die, don't throw out the entire thing. Remove all of the remaining flowers that are similar in style or color and put them in a new vase or even a drinking glass and, voila, you've got an entirely new arrangement.
PS: What are the common mistakes you see people making with floral arrangements?
CS: People overthink flowers. They are afraid to mix and match, so they don't do anything! There is no such thing as a Flower Police, so please feel free to experiment. Or stick with one type of flower; for instance, do bunches of white tulips or a mix of flowers that are all yellow in color. Just because it's simple doesn't mean it can't be dramatic!
PS: What is the secret to arranging flowers in a beautiful way?
CS: It's like decorating a room. You should buy what inspires you, but look for varying sizes (big and small), textures (grasses or branches, along with velvety blooms), and colors (don't forget the color wheel!). Think beyond the vase! If you have a vase of flowers on a dining table for a quick dinner party, think about scattering flower petals, leaves, or even fruit along the tabletop.
PS: Can you suggest some types of affordable flowers that will make a big impact over the Winter holidays?
CS: Fresh greenery, for sure! I love magnolia branches, holly branches — really, any sort of sturdy evergreen . . . If you want color, carnations. Buy a lot of them (they're inexpensive), cut them very short, and put them in teeny tiny bud vases or juice glasses.
PS: What are are few beautiful and unexpected ways to incorporate flowers for the holidays and beyond?
CS: I bought a four-foot-tall glass vase (for about $20) and have filled it with pinecones . . . I also love paperwhites — they smell heavenly and you can often pick them up from a big home improvement store garden center already planted in pretty terra cotta pots.