Colorful Bathroom Renovation
6 Tips For Renovating a Bathroom on a Tight Budget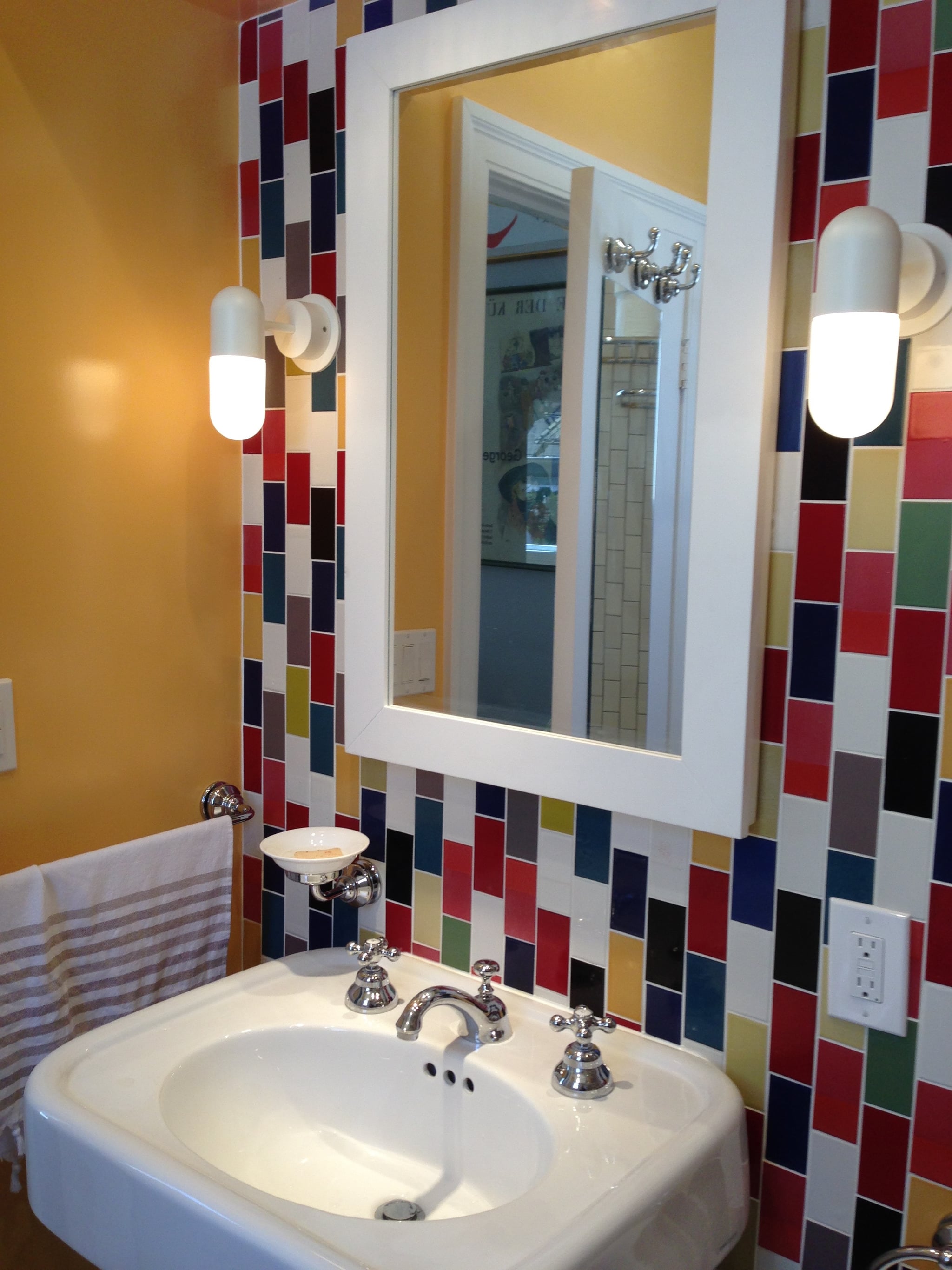 No need to be neutral! Lately, trends in bathroom design have veered toward all things subway-tiled, marbled, and monochromatic — more gray walls, please. I should know: that's exactly how I styled my master bath. So for the smaller guest bath, I wanted to do something different and budget friendly and have some fun — in line with the groovy Victorian-via-the-'60s vibe of the rest of the 1890 historic house. Read on to learn how it was done, and get a few tips for doing it yourself.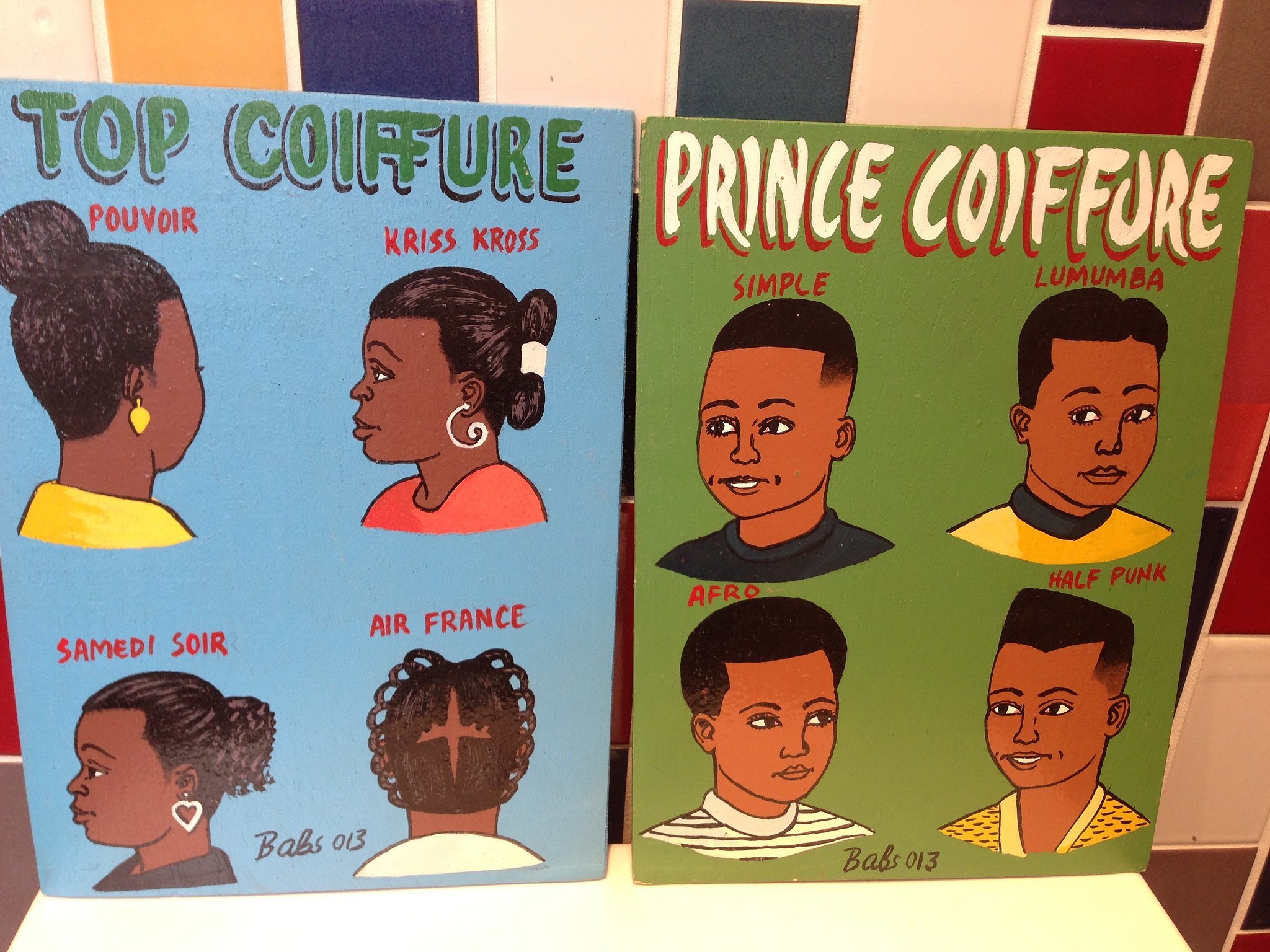 1: Focus on what you love, not resale value.
If you are a homeowner, don't worry about resale value (or what the neighbors will think!). Trends change, but this is your sanctuary, so go with what you love.
My inspirations were pop and bohemian: '60s potboiler Valley of the Dolls, artist Damien Hirst's multicolored pill pieces, the Rolling Stones' "Mother's Little Helper," a humble Ikea sconce ($15), and some small paintings inspired by '60s hairstyles and African hairstylist signage. The original space, below, was depressing, neglected, and worn (three dudes used it as their sole bathroom for about eight years) — it deserved an injection of new energy!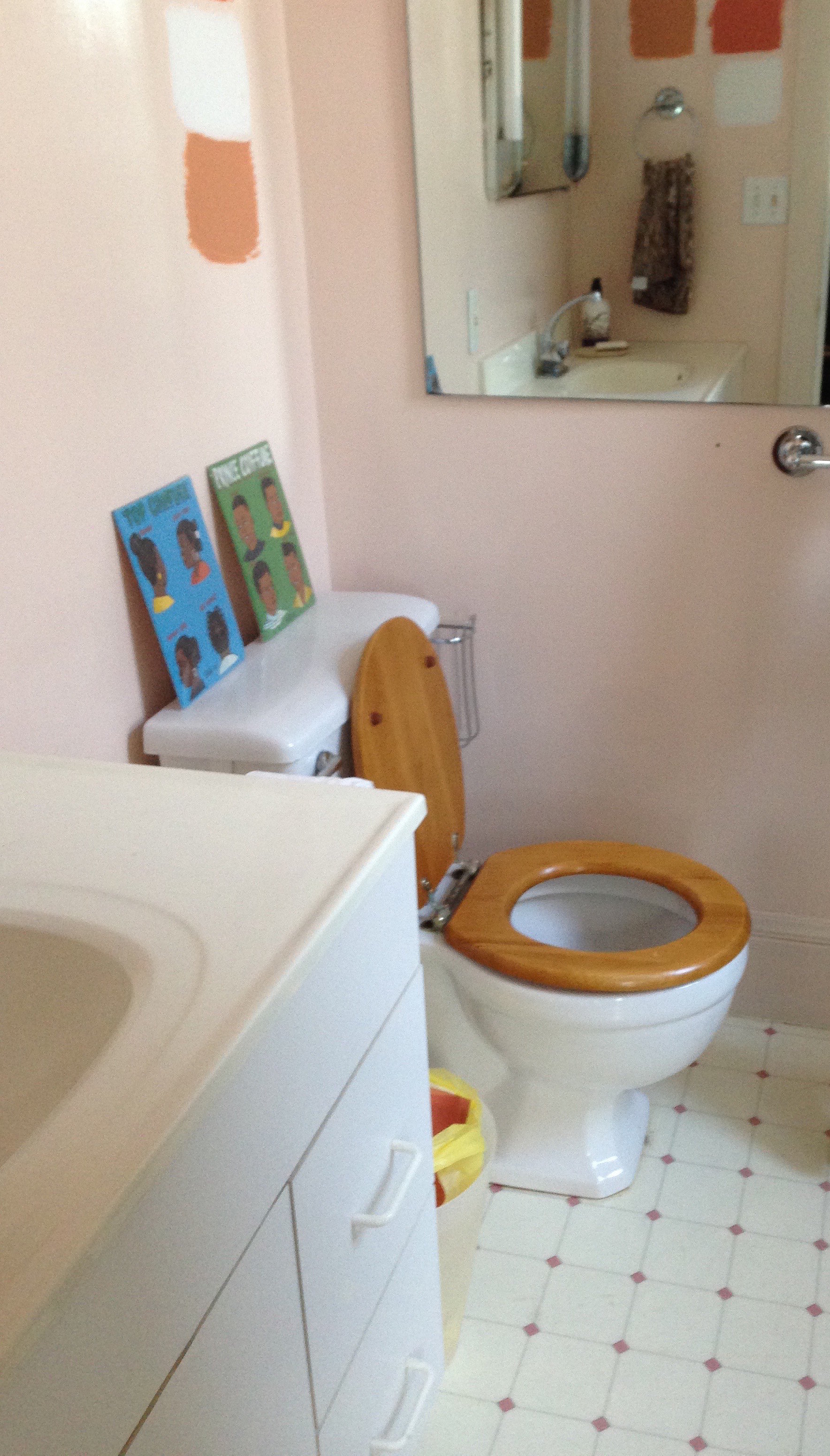 2: Buy the best on a budget at warehouse and backroom sales.
Overage, returns, and unique, flawed seconds are available at certain brands' warehouse sales. Sign up for newsletter emails to find out when they're happening.
I love the rich, deep, and dimensional colors of Heath Ceramics' glazes. The hubby and I decided to take advantage of the December Heath sale in Sausalito, CA, when all its seconds, ordinarily 30 percent off, were marked down 20 percent further, and we pored over whatever happened to be in the warehouse that day. Soon after, I found the perfect simple, Parsons-style white medicine cabinet at a Restoration Hardware warehouse sale for only $75.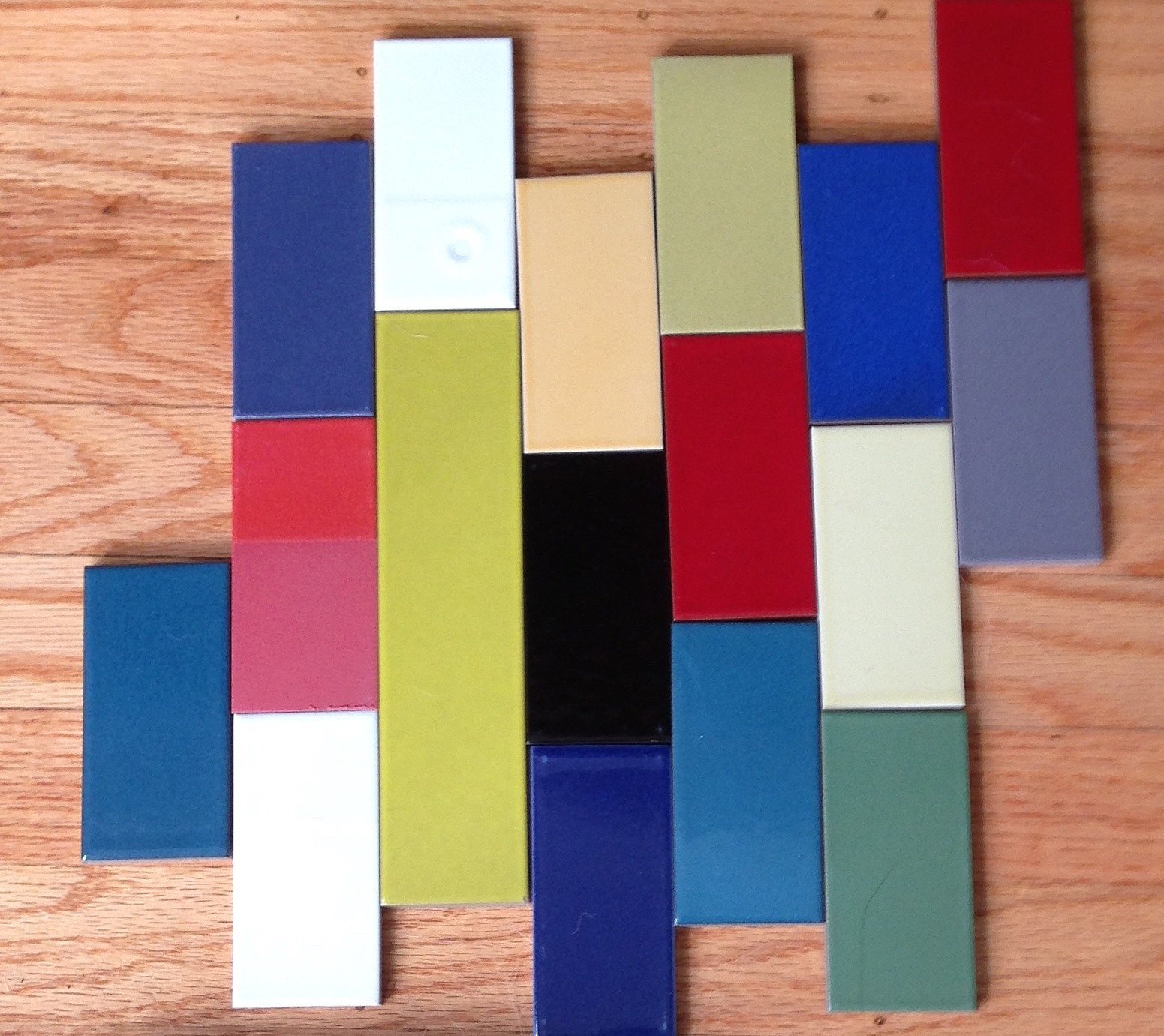 3: It's OK to buy tile seconds, but make sure to make them either all glossy or all matte.
Keeping to my inspirations, I chose tile in a rainbow of colors (and of varying quality — some had irregular glaze coverage, bubbles, and dark splatters). I say, go with what looks great to you and enjoy the weird irregularities, quirks, and character. Just make sure the tiles have either an all-glossy or all-matte finish to give your bathroom a unified look. You'll still have a space like no other!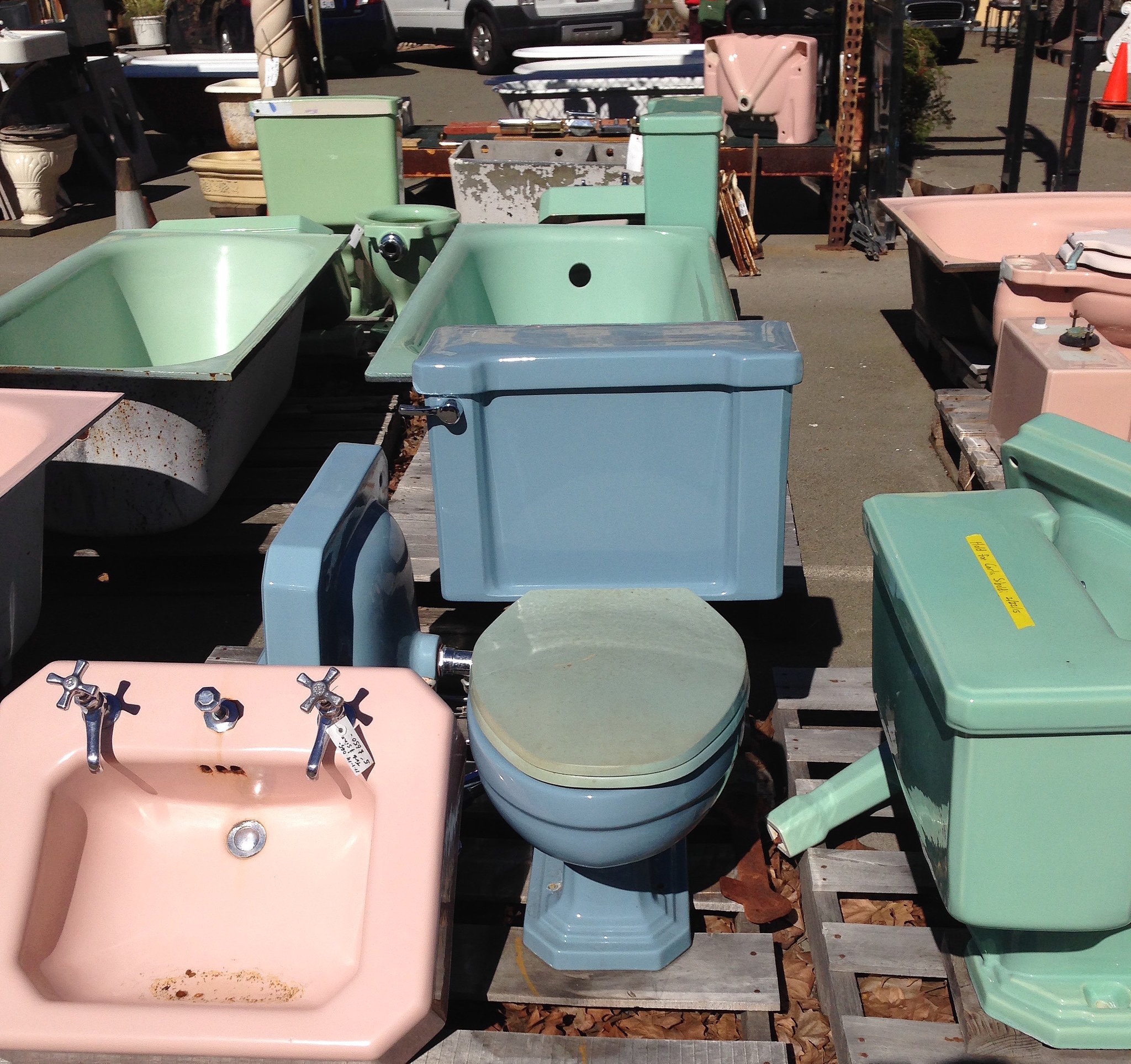 4: Choose your dominant design element, and keep the rest simple.
I started to go a little crazy with color. After finding out that you could buy new toilet seats online in all the retro candy colors of yesteryear, I toyed with the idea of buying a matching pink or yellow sink, toilet, and tub set at Ohmega Salvage in Berkeley, CA, above (the vintage articles usually lack matching seats — no surprise). But fortunately I came to my senses and realized a white porcelain pedestal sink and glossy white penny tile on the floor would set off the real star much better: the colorful wall tile.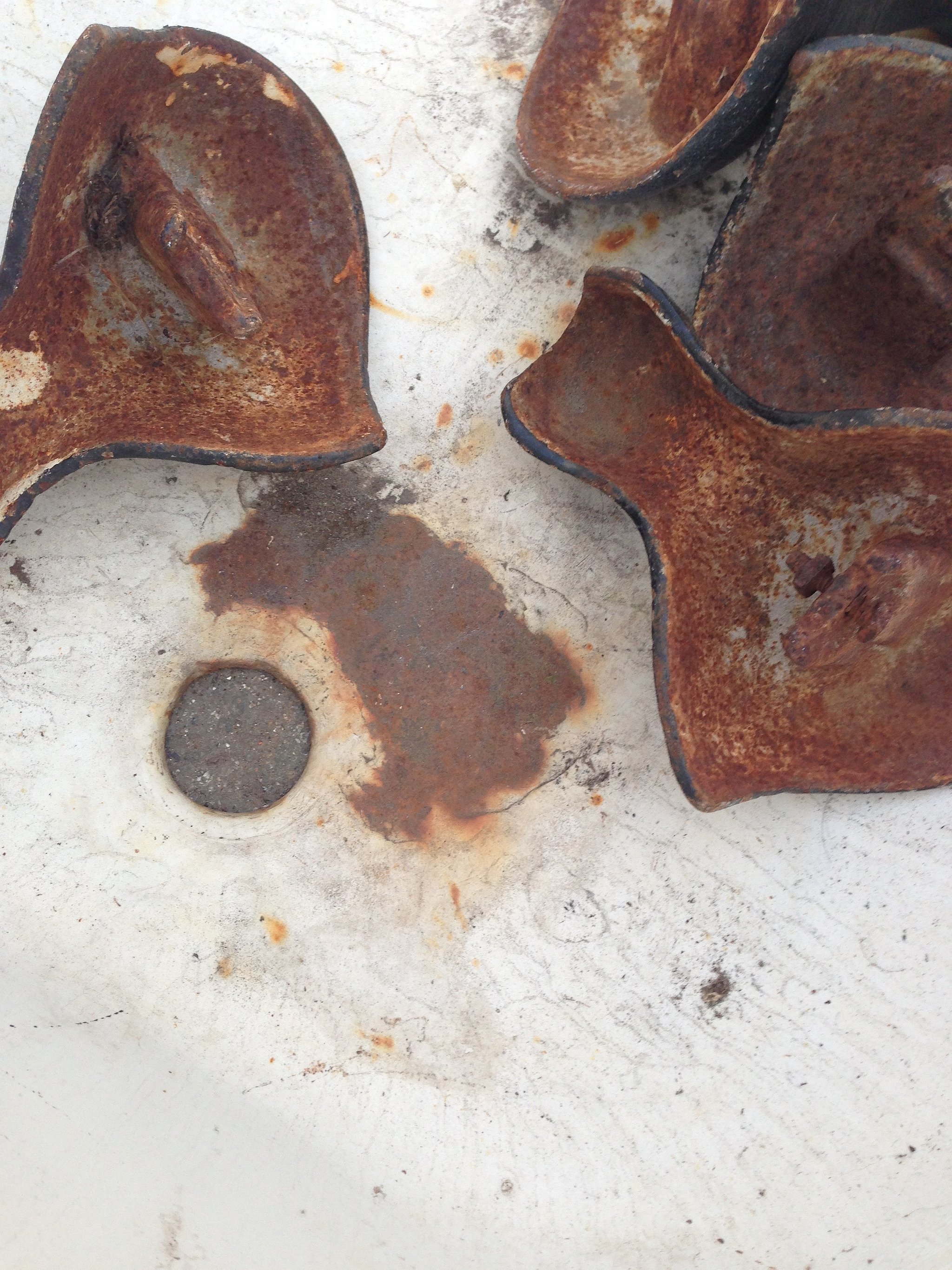 5: Work with what you have.
A bathroom renovation can get pricey — especially if you have to move plumbing and repair dry rot caused by a poorly designed shower that sprayed water for years onto a window frame, and well, let's just say things always come up (like the remains of a long-ago fire that were discovered during my demolition!).
So I saved money wherever I could. Instead of moving the plumbing and building a new small shower out of tile, I decided to put a shower over an old clawfoot tub and wrap a curtain around it. And rather than spending $1,500 or more on a new small clawfoot, I uncovered a rusted-out and corroded number, above, at Berkeley salvage yard Urban Ore for a few hundred bucks. It was a deal, even in its sorry shape, since reporcelaining only cost about $450. Score!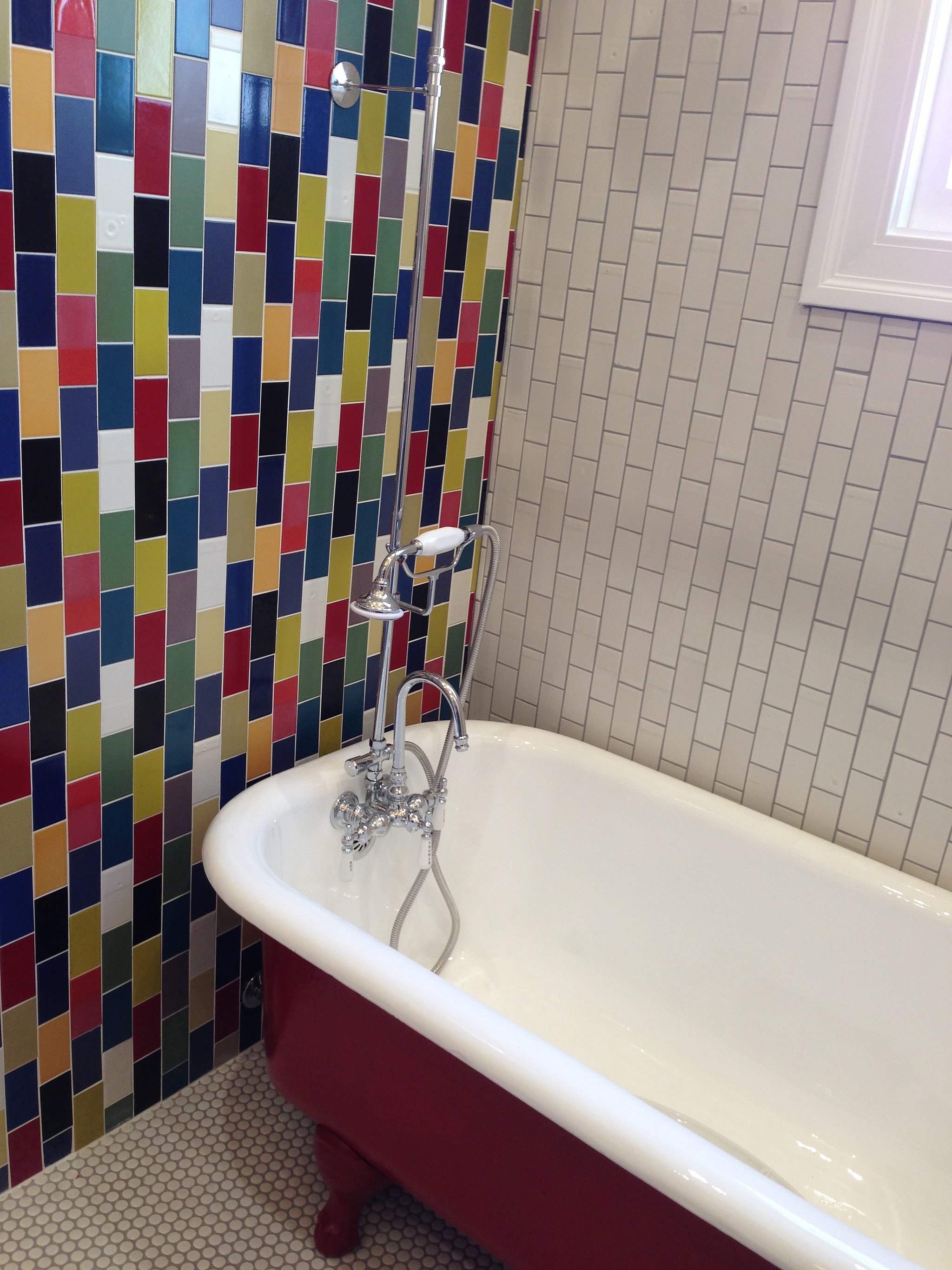 6: Tie it all together with color.
Bring a crazy quilt of color together by pulling out exact hues for accents, wall paint, and accessories. I didn't want to paint the bottom of the claw-foot tub the expected black — so I had it painted Benjamin Moore's Heritage Red to play off Heath's Capri red tile. The untiled walls of the room were painted a high-gloss mustard that went with the Heath New Mango tile: Benjamin Moore's Semolina, which imparted a sunshiny, almost '70s feel. During the day, it's so reflective and bright, you think the light is on! All the better to see the gorgeous mosaics, each wall slightly different but with enough similar tones to give you a sense of movement. The Benjamin Moore Super White window trim, porcelain sink, and medicine cabinet gave the eye some sweet relief.
The end result has inspired some to call this space a work of art. It certainly alters the mind and lifts one's mood, in the sunniest way possible.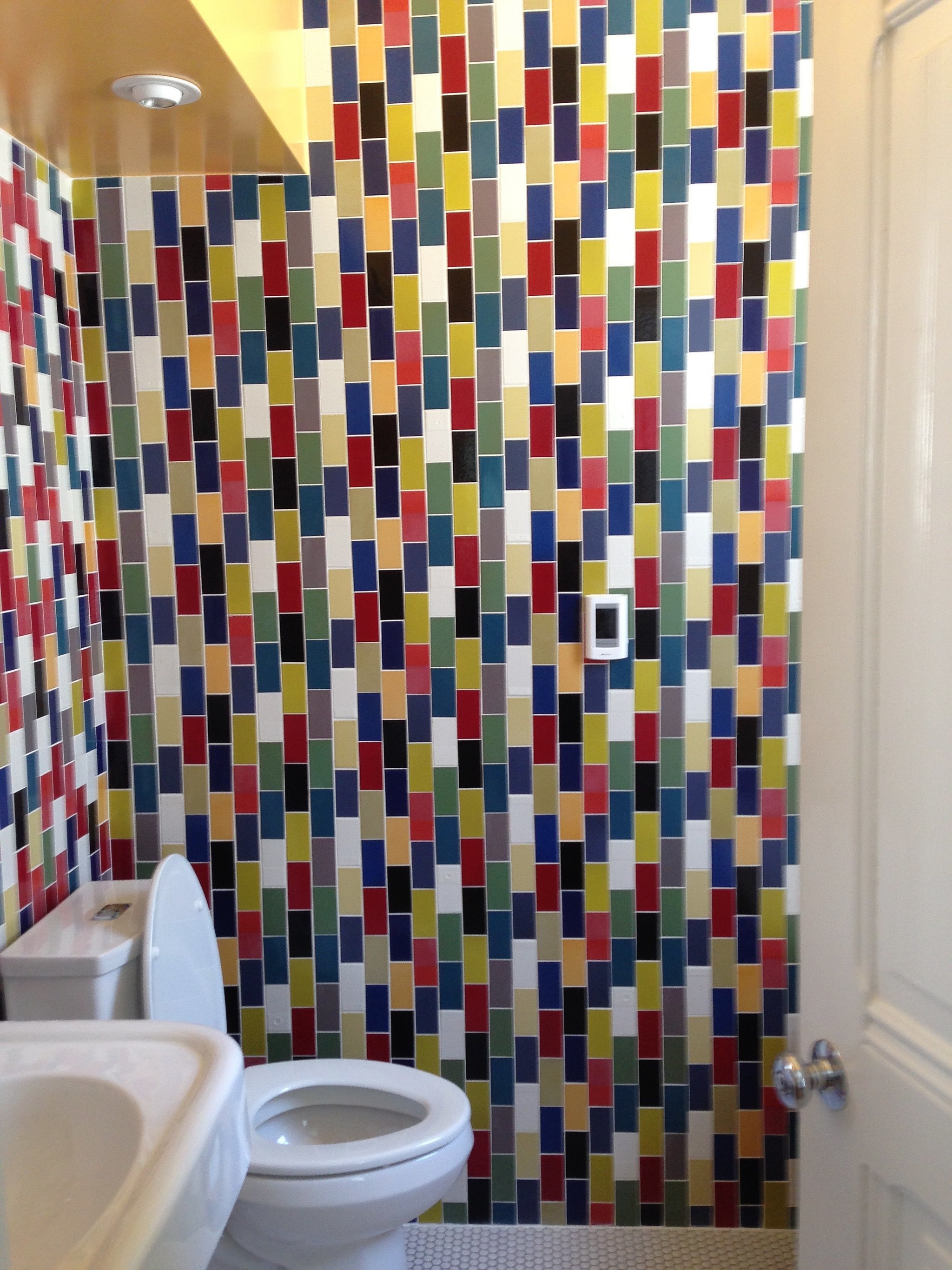 Image Source: POPSUGAR Photography / Kimberly Chun