Source: POPSUGAR Photography / Sarah Lipoff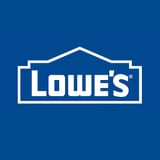 Finding ways to make the most of your small space doesn't need to include boring storage solutions. Opting for clear containers or useful displays creates an open feeling while turning your stuff into decor. Modern touches transform any area while creating division of spaces, like this DIY clothing rack that doubles as a spot to organize your mail in your entryway or a side table next to your bed. What's even better is this project is so simple. Really.
Here's what you'll need:
Directions:
Protect your space with a plastic tarp before staining the board. Coat one side and the edges and let dry, then flip and stain the other side. Finish with a coating of polyurethane, which keeps the stain on the wood and off clothing and other items. Or you can skip the stain altogether and simply seal the wood with polyurethane.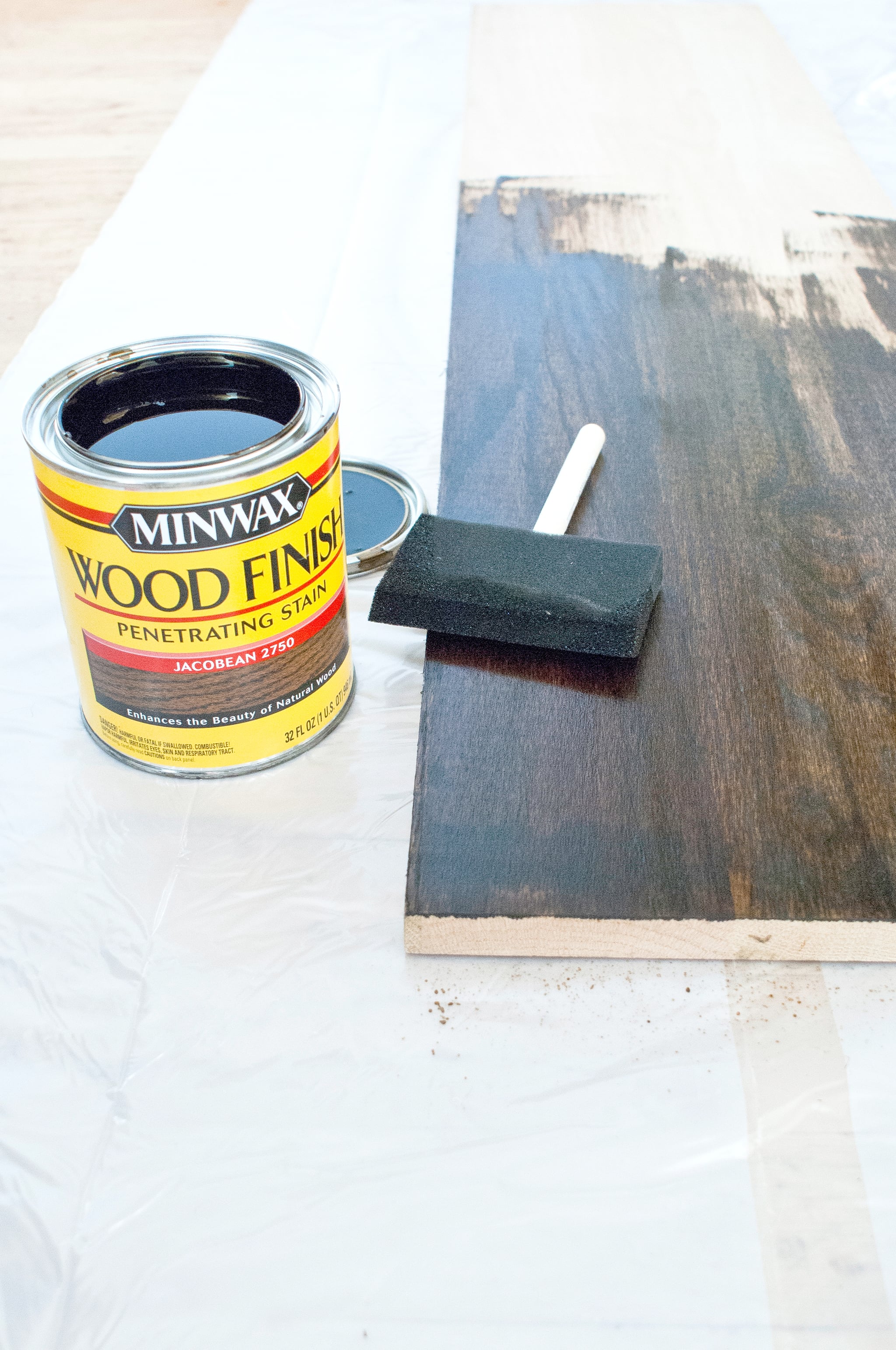 While waiting for the board to dry, measure and mark 3.5 feet on one of the copper tubes and cut using a copper tube cutter. Be safe and put on protective eyewear for this step. I'll be honest — using a tube cutter was new to me, but this tool is beyond easy to use. Secure the cutter over the line on the tubing then turn, tightening as you circle the tube. It will cut right through after a few spins.
To create the top of the hanging rack, use the slip elbow fittings to connect the cut length of copper tubing to the other two tubes. You can use superglue to really hold the pipes together or skip, which allows for easy rack disassembly when needed.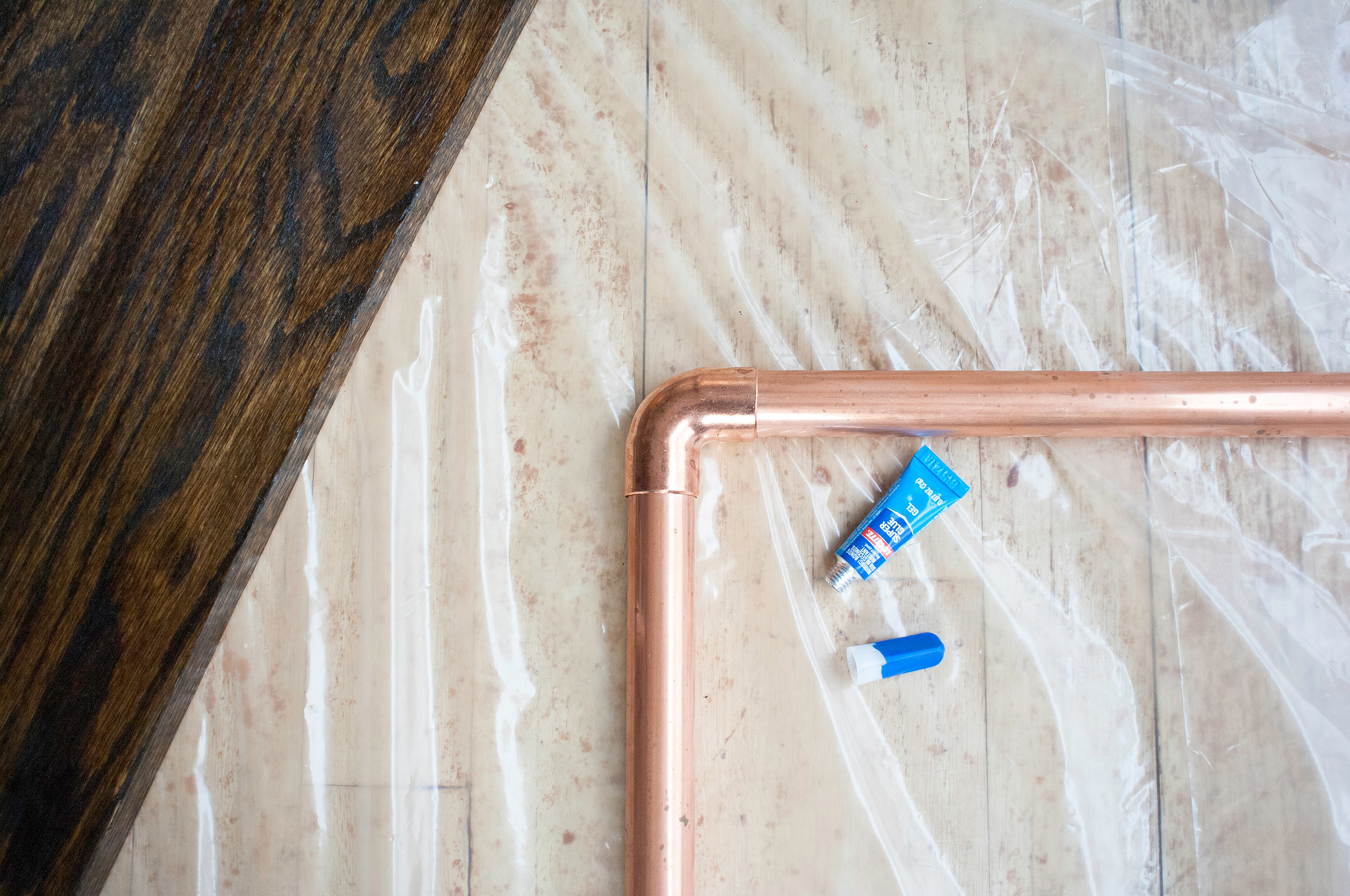 Measure 5 1/2 inches from each end of the board and mark at the center, which is where you'll connect the copper flange fittings. Secure in place using wood screws. This is where the 3/4-by-3/4-inch threaded adapters fit, letting you slide in the hanging rack. But skip to step five before assembling.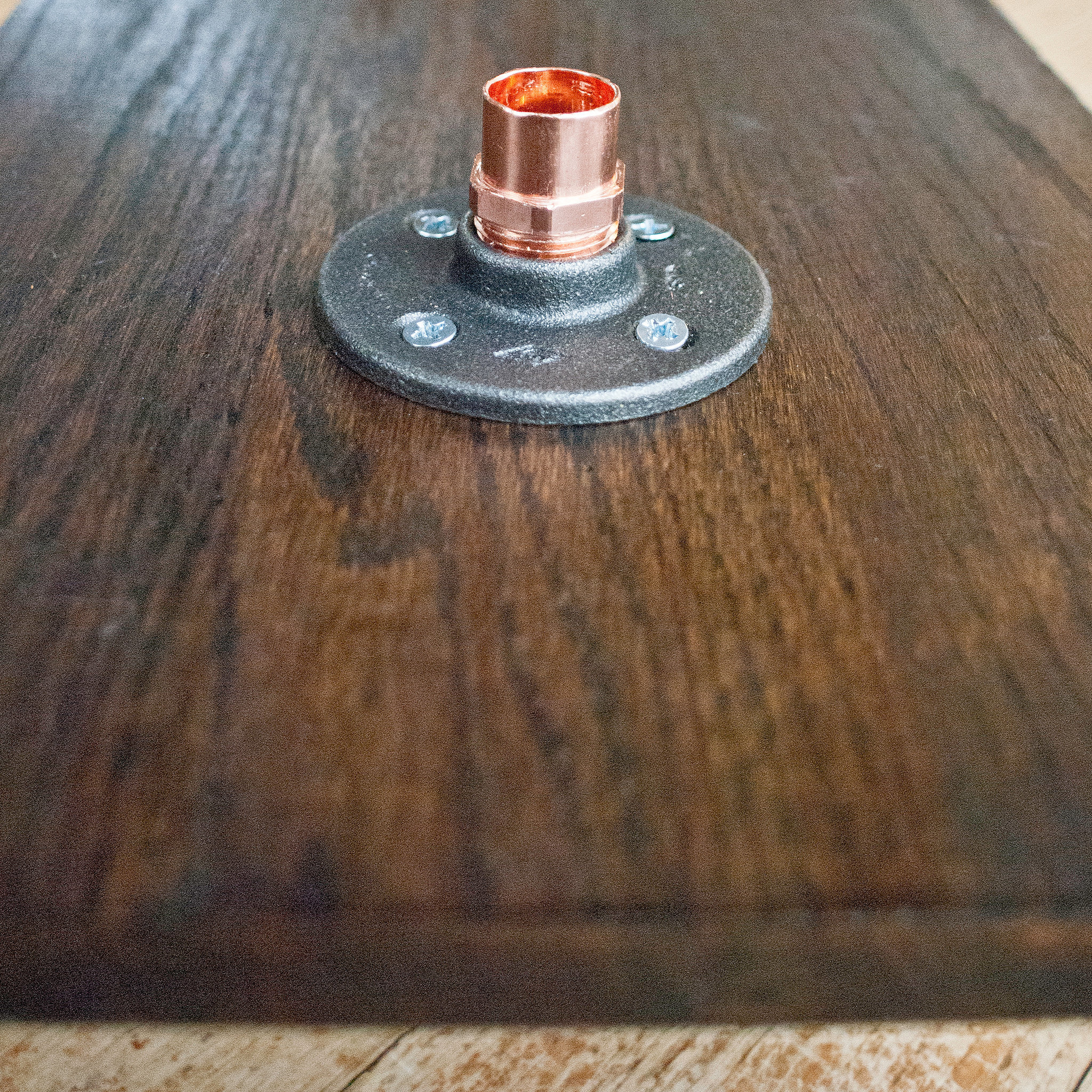 Flip the board over and measure 5 1/2 inches from either end, marking where to position the four wheels, two on either end of the board. Secure with screws, and you're ready to assemble.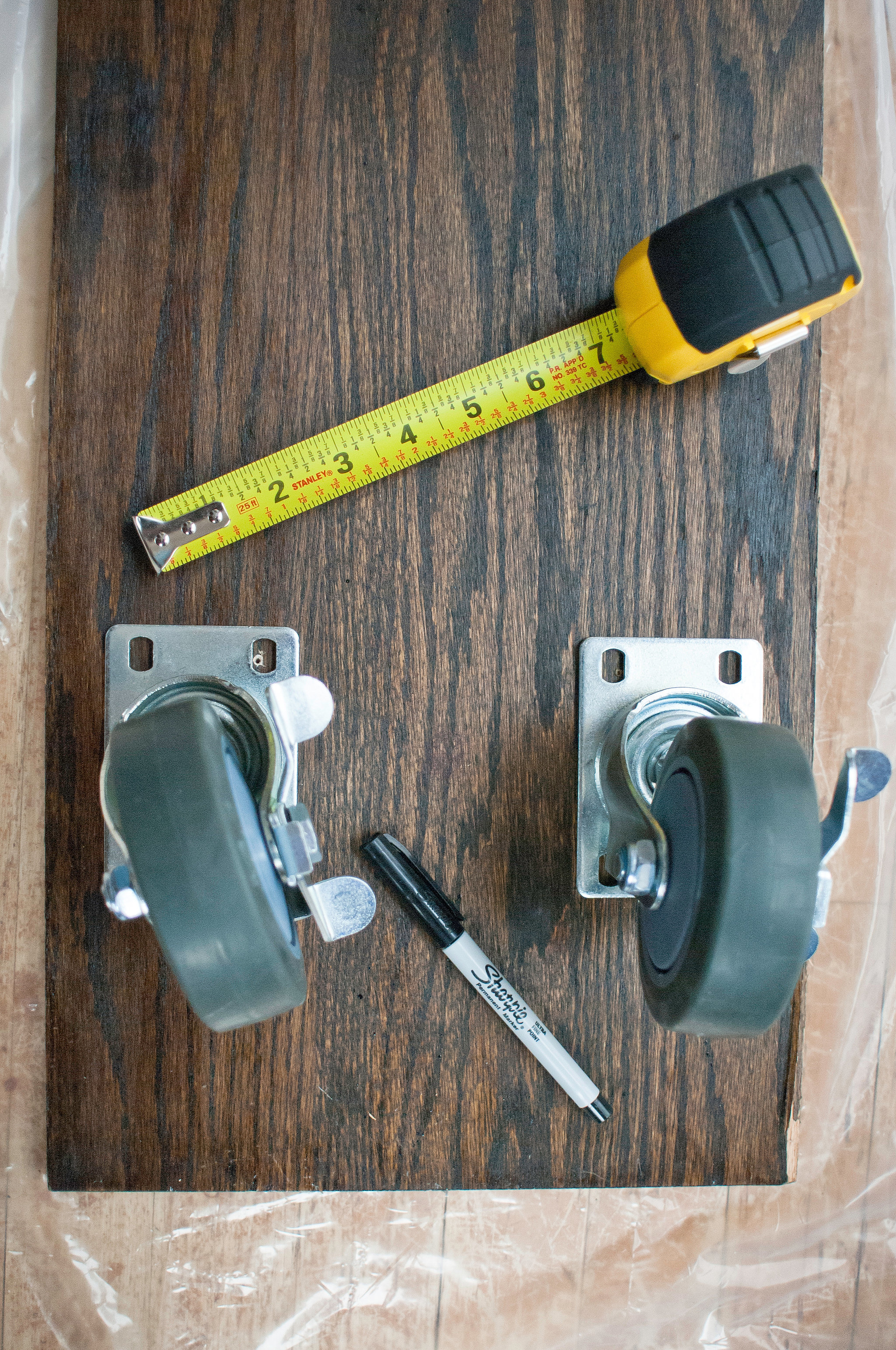 Lock the wheels, which keeps the base from moving around, screw in the threaded adapter, then slide in the copper tubes on either end, securing with superglue if desired. The hanging rack is finished!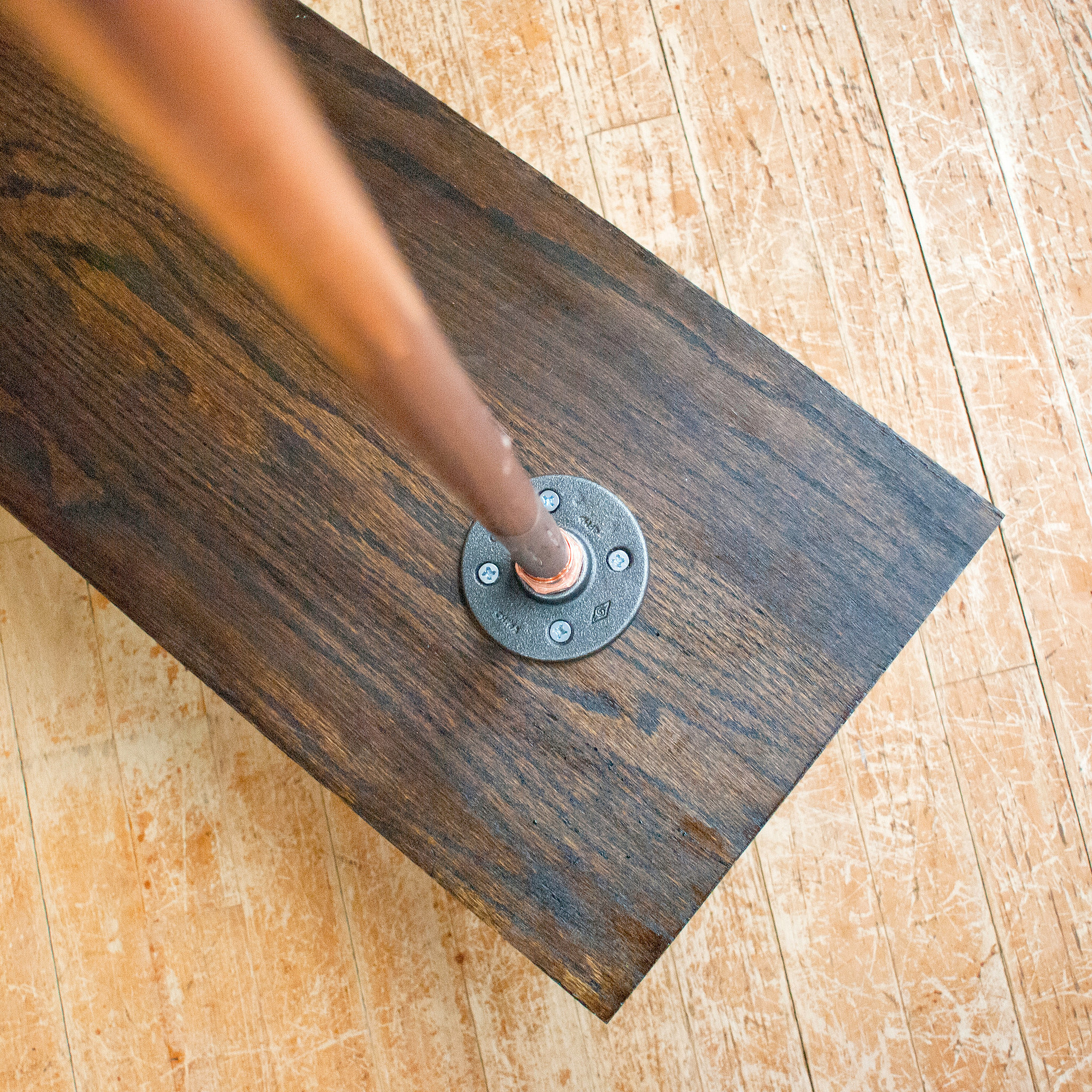 Use in the bedroom as a pretty way to hang and arrange your clothes. We love how the height of the base is just right as a side table for a low bed, perfect for setting aside jewelry before tucking in for the night.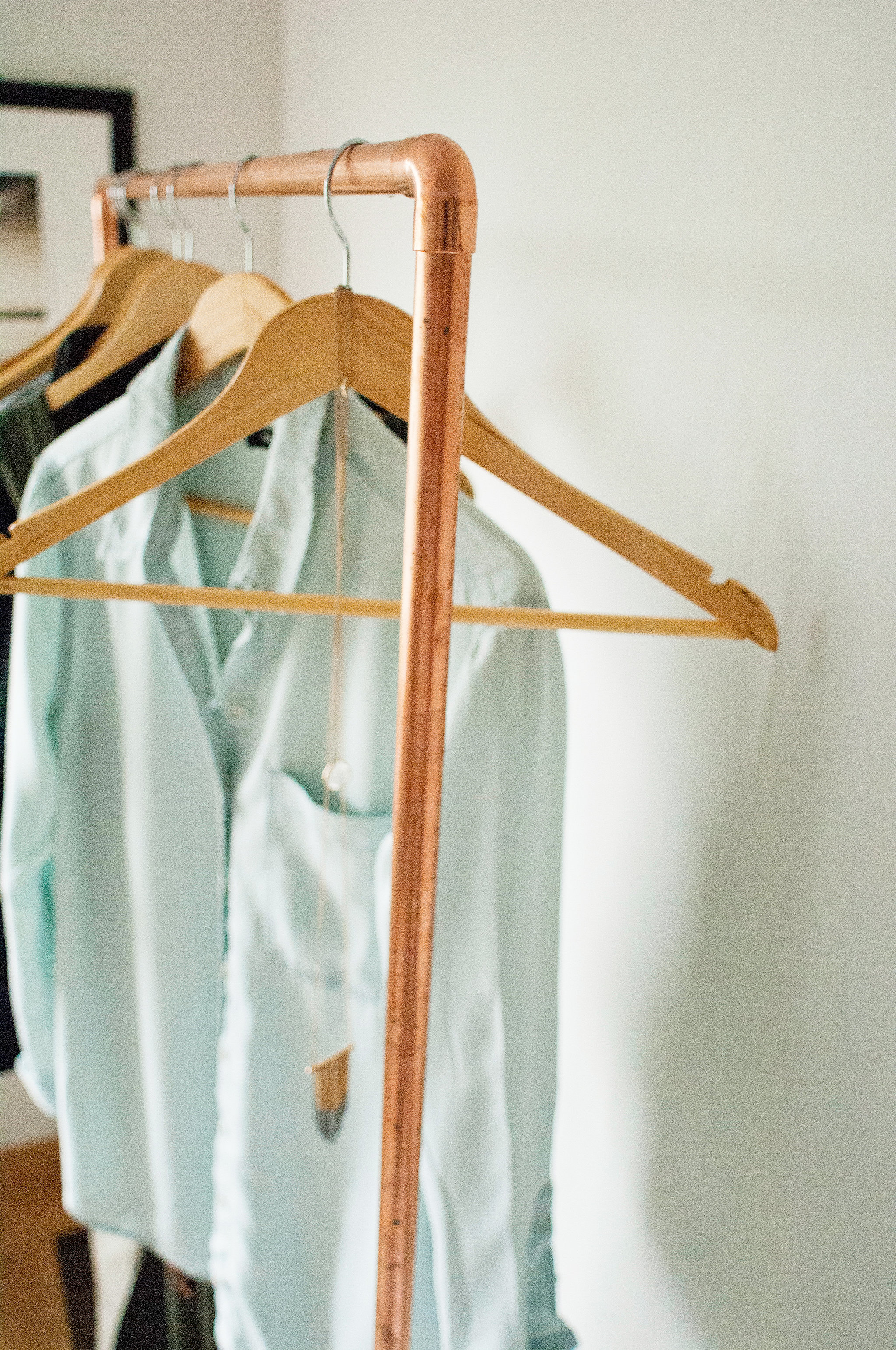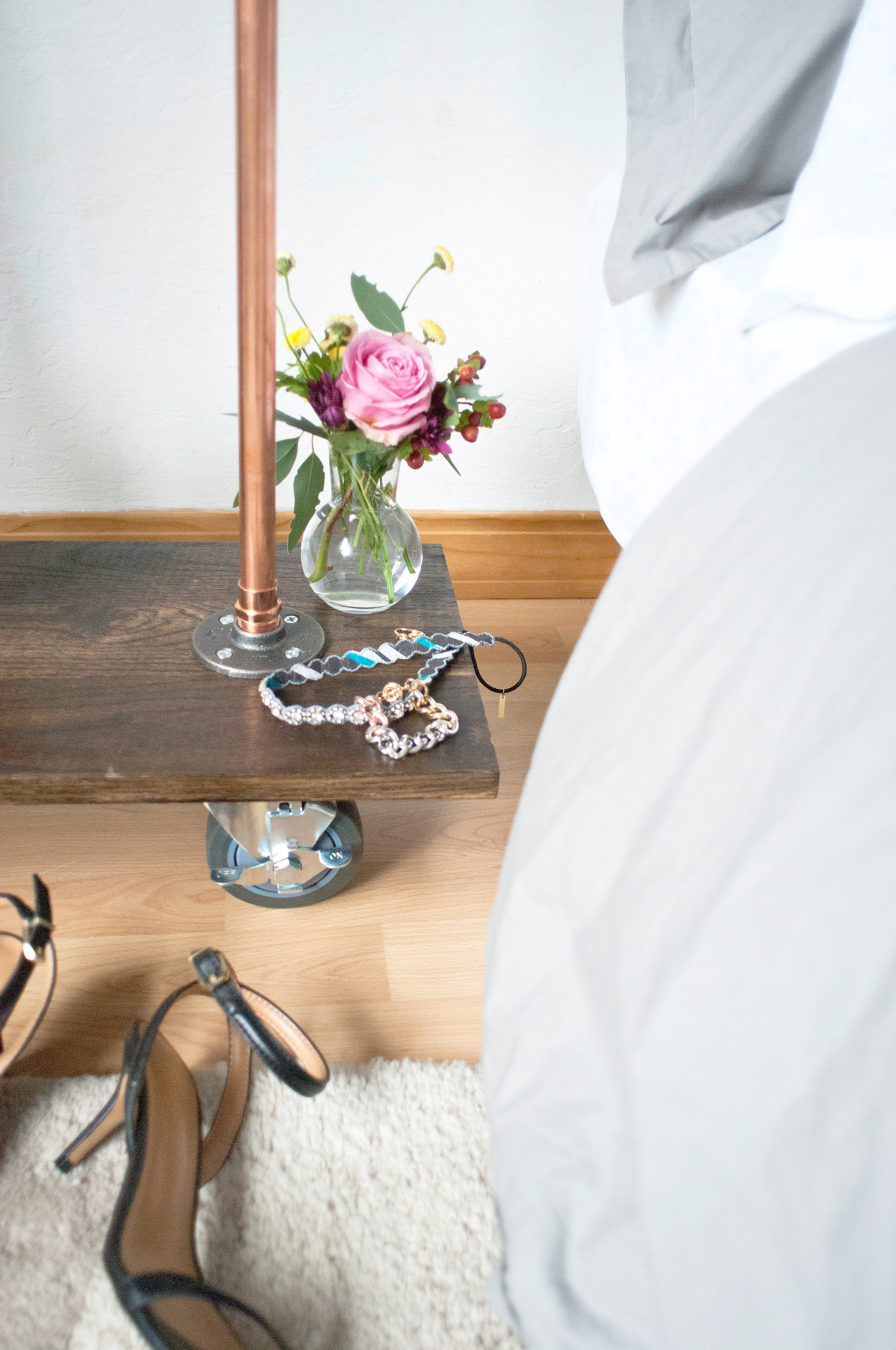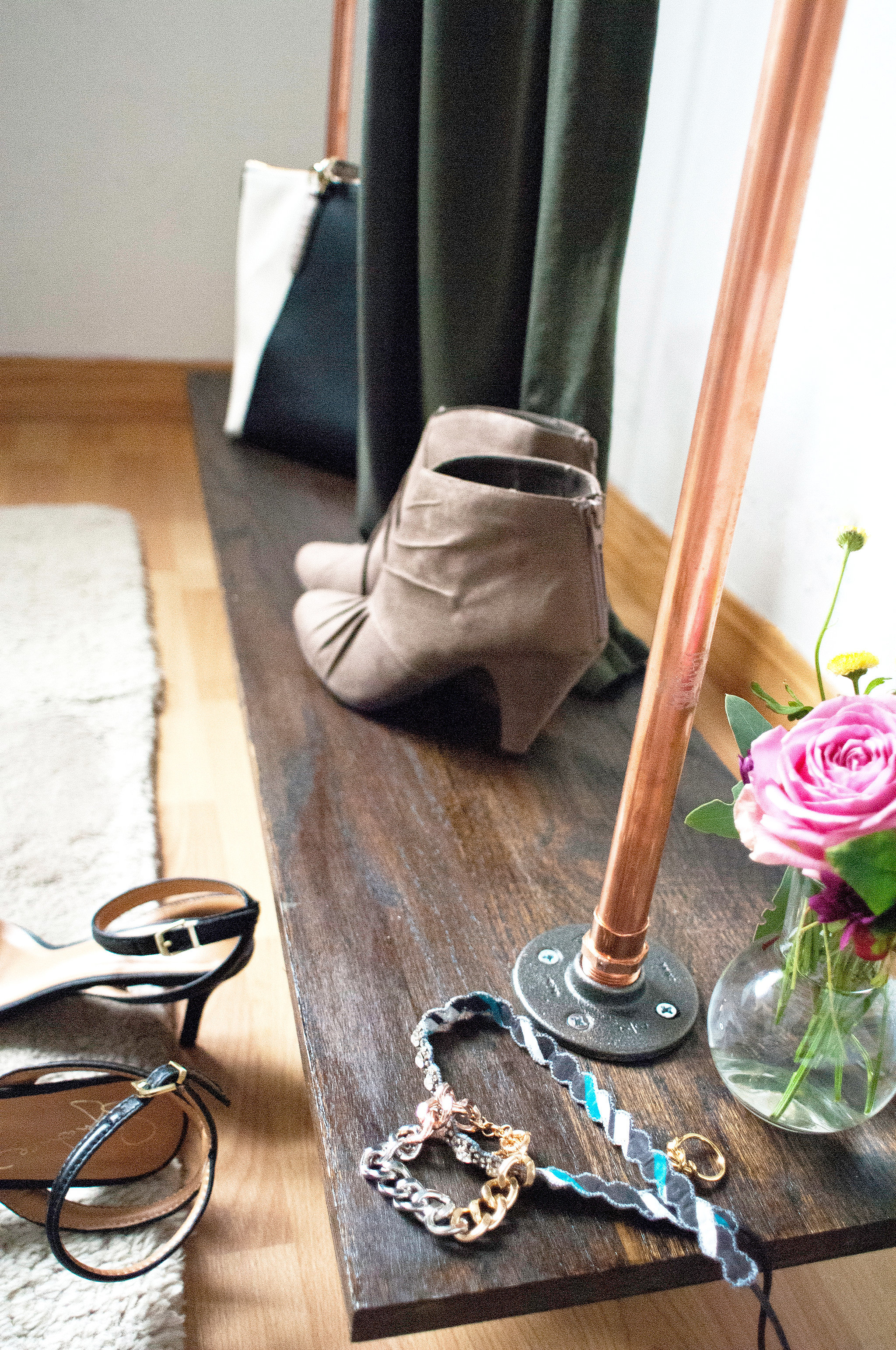 But the rack also works so well in an entryway, creating a spot for hanging jackets along with organizing mail, recycling, and keeping wet or dirty boots from marking up your floors.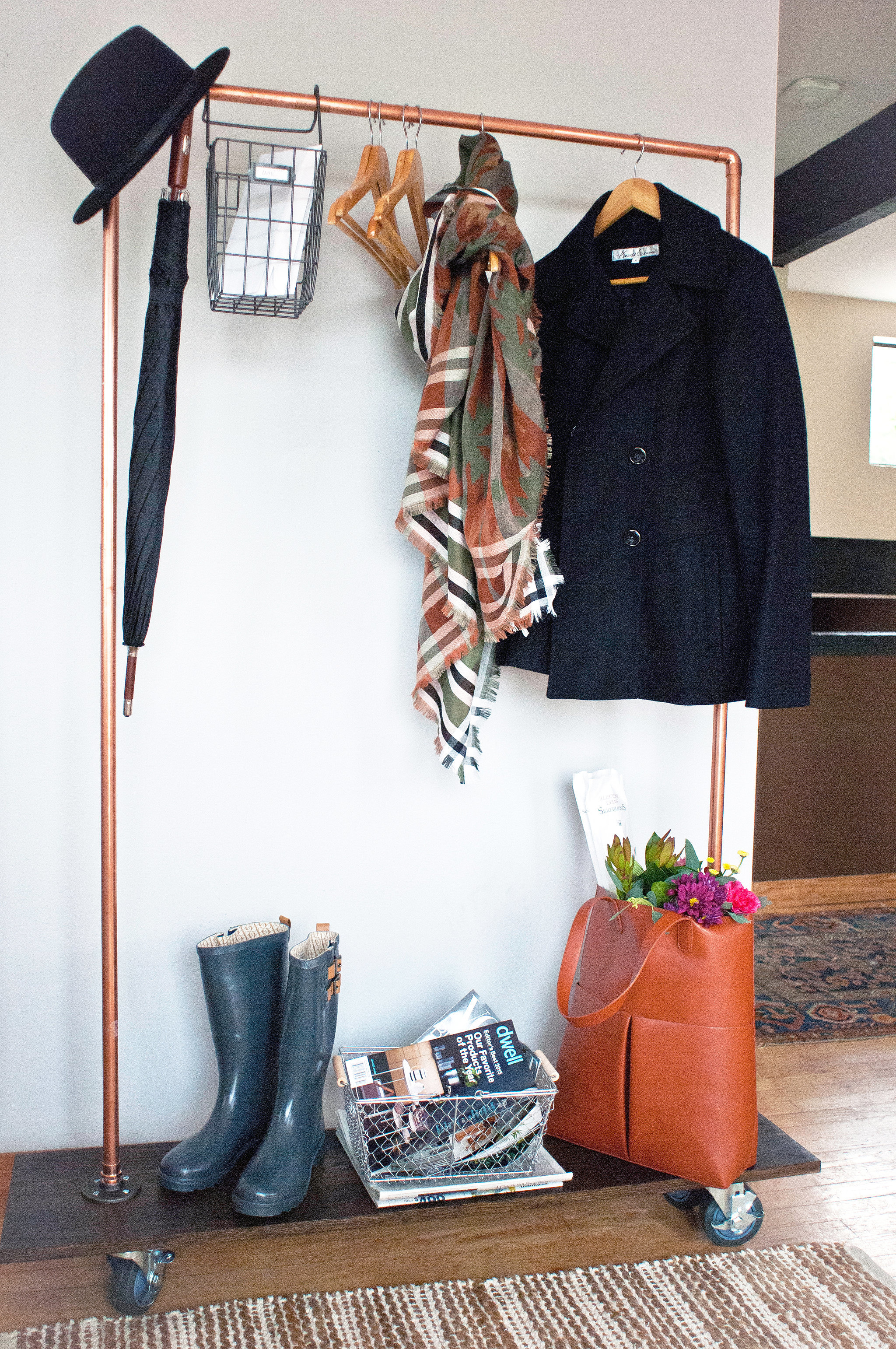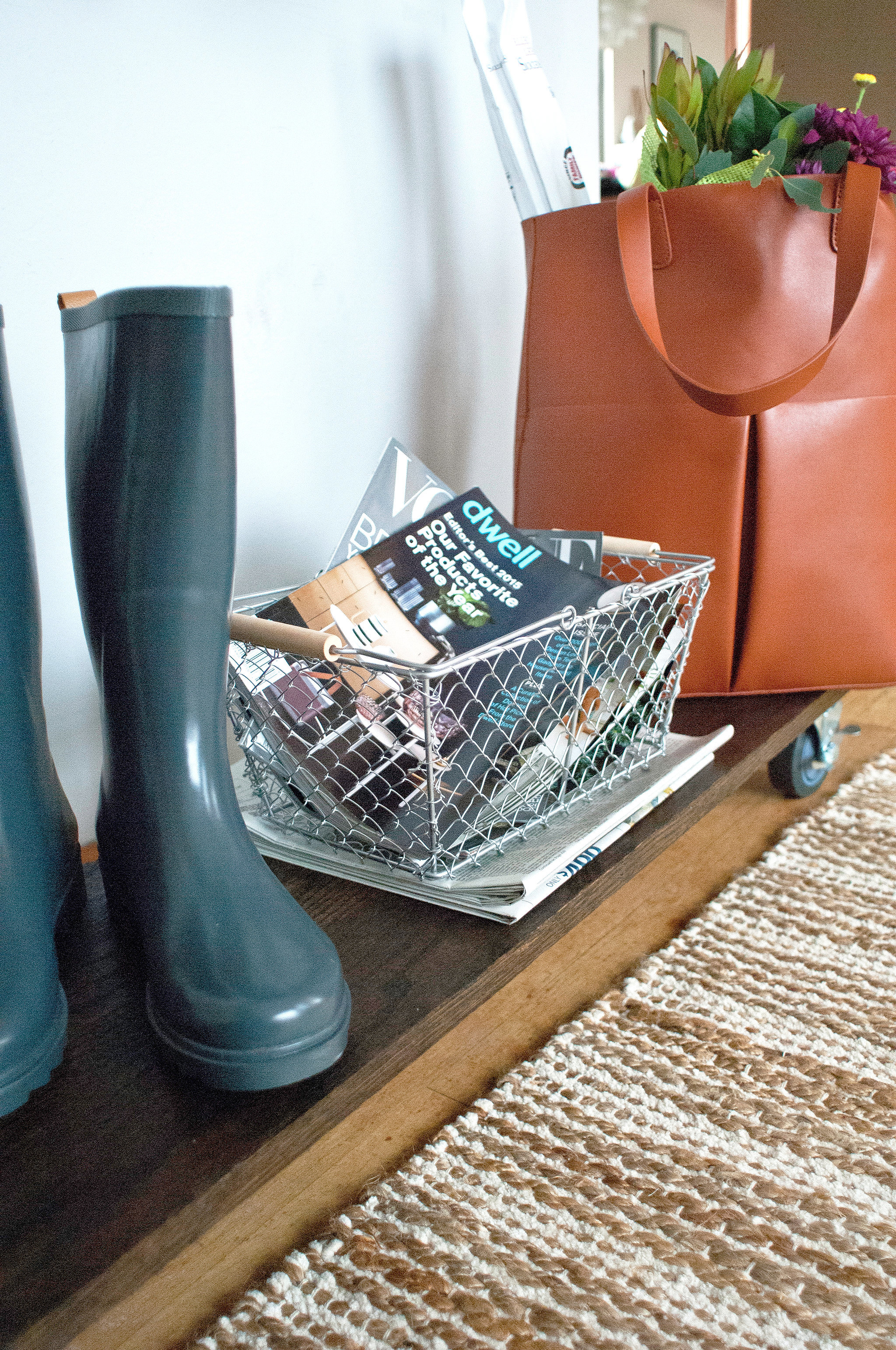 More From Lowe's
Check out Lowe's on Instagram for even more DIY inspiration, including this small-space storage solution.
Image Source: POPSUGAR Photography / Sarah Lipoff